What is Shanghai like? Living in Shanghai China can be an exciting and enriching experience, but it's essential to be prepared for the challenges associated with urban living, including traffic congestion and the fast pace of life. Expats often find the city's energy and opportunities well worth the adjustment.
If you want to invest as an expat or high-net-worth individual, you can email me (advice@adamfayed.com) or use these contact options.
Life in Shanghai 101
Is Shanghai expensive?
Depending on how many people in your household there are, the average cost of living in Shanghai per month can be anything from $674 for a single individual to $2,460 for a family of four. These figures exclude rental costs.
Apartments in Shanghai downtown can cost anything from about $730 to $1,750 per month to rent, while those further from the city center normally rent for between $436 and under $1,000 per month.
Utilities for a studio or one-bedroom apartment average around $80 per month.
Spending on necessities like food, transportation, and entertainment in Shanghai can differ from person to person and family to family.
It's worth noting that the living cost in Shanghai is higher than most other Chinese cities and is generally considered one of the world's most expensive places to live for foreigners.
Cost of living in Shanghai vs New York
New York City has much higher consumer prices than Shanghai, with a difference of nearly 140% sans rent and a considerable 175% when including rent expenditures. New York has a much higher cost of living than Shanghai overall, according to this data.
The average monthly cost of living for a single individual in New York is roughly $3,700, including accommodation, food, transit, and entertainment.
A one-bedroom flat in Shanghai is significantly cheaper to rent than the same size apartment in New York. One-bedroom apartments in the heart of New York City cost roughly $2,500 per month, which is significantly more than the cost of renting in Shanghai.
Food, transportation, and entertainment costs are also generally less expensive in Shanghai than they are in New York.
While the Chinese city has always been among the country's priciest metropolises, as Shanghai cost of living has been on the increase in recent years, it is lower here than in New York or other big cities throughout the world.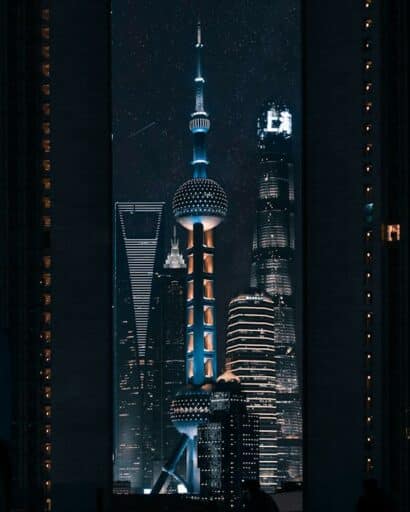 How's the real estate market in Shanghai?
As a result of falling consumer confidence, the Chinese real estate market is struggling and may not find stability for several years, if not a decade. It would be too risky to invest in real estate in Shanghai unless you're someone whose investment strategy is aggressive.
Housing prices have dropped as a result of the prolonged housing crisis, making it more accessible for some potential buyers. Some shareholders may see the current situation as a chance to invest in the long run in preparation for a possible market comeback.
JLL's Shanghai 2023 First Quarter Property Review predicts a rebound for the city's commercial real estate market in the year's first three months. Many industries are getting back to business as usual, and investors are feeling bullish on Shanghai's investment market.
Alternative investing options, such as investment funds, may give a safer path for developing your assets, but only if you're willing to take a more conservative approach.
Is Shanghai safe?
It's common knowledge that Shanghai is a very secure metropolis, eve for foreigners. Safe late-night strolling is possible thanks to the city's low violent crime rate. Shanghai is safer because its officials use contemporary technologies for surveillance and crime prevention.
Shanghai's track record in controlling infectious diseases is excellent as well, and the city's hygiene standards are among the best in China.
Even though pick-pocketing and other forms of minor theft are extremely rare in Shanghai, they do occur, as they do in any large urban city, especially in congested areas. Taking common sense safeguards, such as not showing off your pricey jewelry in public, is therefore recommended.
Getting around Shanghai
Shanghai's many modes of public transit make getting about the city a breeze. The Shanghai Metro is a cutting-edge and time-saving option, and it connects the city's core with its suburbs including Pudong Airport.
However, the areas around the security checkpoints and the ticket vending machines can get quite busy. Getting around the city is cheap and convenient because of the city's extensive bus system, which features over 1,400 routes (including night buses, rush-hour services, and airport shuttles) with tickets of about 2 yuan.
Taxis are another viable alternative for short distance travel, though foreigners should either have their destination written out in Chinese characters or ask to be dropped off at a prominent landmark close to their destination. Due to heavy traffic and a confusing road network, few expats are recommended to rent cars in Shanghai, while some may have access to company vehicles with drivers.
The city has a well-developed bike-sharing system, and bicycling is popular, however cyclists should use caution owing to the sometimes hectic traffic, and always wear a helmet and follow all traffic laws.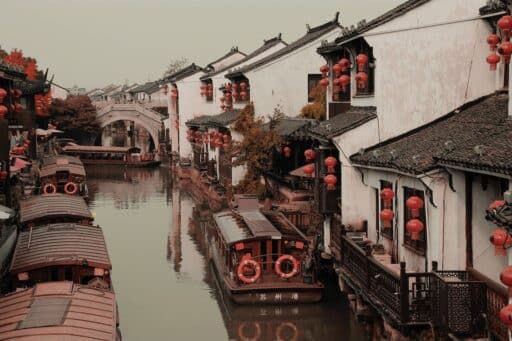 Weather in Shanghai
Shanghai has hot, humid summers; temperate, dry winters; and pleasant, balmy spring and fall seasons. The biggest downpours occur between June and August, but rain is a constant throughout the year. Shanghai experiences its lowest average temperatures in January, and its highest average temperatures in July. Although summers in Shanghai are often pleasant, they can bring extreme humidity and significant rains.
Jobs in Shanghai for foreigners
Expats can work in Shanghai in numerous industries, such as service, media, marketing, banking and finance, manufacturing, tech, and education. The retail and real estate sectors both make significant contributions to Shanghai's economy and offer chances for foreign workers as well.
Is health insurance mandatory in Shanghai?
Public healthcare services are available in China through government insurance plans for Chinese citizens, permanent residents, and some foreign workers. However, due to difficulties with the public healthcare system, such as language obstacles, long wait periods, and specific gaps, many expats opt for private health insurance.
Expats in Shanghai often choose private health insurance as a way to guarantee access to adequate medical treatment for their new life in Shanghai. Individuals with private health insurance benefit from flexible coverage that is designed around their specific need.
International health insurance policies in Shanghai provide expats with worldwide, portable coverage, allowing them to seek treatment anywhere in the world. These policies are often very adaptable, giving expats the freedom to tailor protection to their specific medical needs.
Expat banking in Shanghai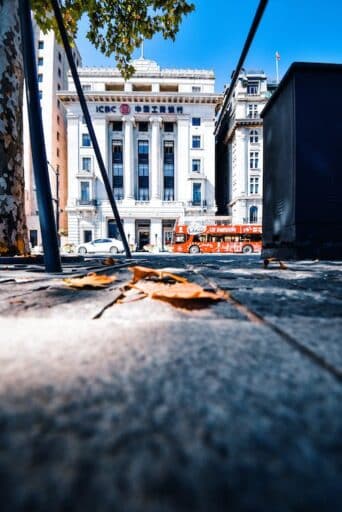 A variety of local and international banks make opening a bank account in Shanghai a simple process.
While creating a bank account is typically straightforward, communication issues due to a language barrier may arise. Finding a location with English-speaking employees can speed up the procedure.
Shanghai's local banks connect customers to an extensive ATM network across China. Besides, customers of international banks can use online and mobile banking services for hassle-free account administration.
The Industrial and Commercial Bank of China (ICBC) is just one of many domestic and international financial institutions in Shanghai. High net worth individuals in Shanghai who are looking for tailored financial solutions can take advantage of private banking services.
Are there international schools in Shanghai?
Some foreign families living in Shanghai send their children to local Chinese schools, despite the fact that doing so might be difficult due to language obstacles and cultural differences.
However, most multinational families enroll their children in international schools. These institutions are easy to find and frequently chosen as the best option for a smooth transfer. It's worth noting, too, that tuition at an overseas school might add a hefty sum to your monthly expenses.
Homeschooling is becoming increasingly common in China, especially in large urban centers such as Shanghai. Expats living in Shanghai on short-term assignments who cannot afford private or international schools may benefit from this alternative.
Shanghai international schools provide IB, UK, US national, and a mix of international and Singaporean curriculum.
Shanghai international schools offer a well-rounded education with academics and extracurriculars in modern facilities. Small classes, qualified professors, and varied students are expected.
International school admissions are known to be highly competitive. Interviews, testing, and prerequisites are all possible parts of the application process. Before moving to Shanghai, expats should enroll their children in a suitable school.
Where to live in Shanghai
Gubei and Hongqiao: The significant expat populations and the availability of international American schools in Gubei and Hongqiao make these areas particularly desirable for international families with school-aged children.
Changning District: This district is highly desirable for expat families due to its proximity to green spaces like the Shanghai Zoo, as well as its excellent infrastructure, local and international schools, and convenient public transit.
Pudong and Puxi: Both Pudong and Puxi feature a mix of modern and historic areas, with Pudong leaning more toward the former category.
French Concession: Expats looking to immerse themselves in Shanghai's rich history and culture sometimes settle in the French Concession, which is known for its tree-lined streets, European architecture, and hip cafes and restaurants.
Jing'an District: Young expats who want to be in the center of the action choose to live in the Jing'an District because of its exciting shopping, dining, and nightlife.
Xuhui District: Expats looking for a more academic and culturally enriching environment may like Xuhui District's proximity to universities, parks, and museums.
Is Shanghai a good place to live?
Low crime rates in Shanghai ensure expats' safety and comfort.
The city has a solid job market for foreigners.
Shanghai has a vibrant nightlife and arts and entertainment scene, giving expats many cultural and recreational options.
Shanghai has many intriguing events, from art exhibitions to music festivals.
There are several housing options, and the city is easily navigable.
Shanghai's broad and welcoming culture allows expatriates to readily meet like-minded people with similar interests.
Disadvantages of living in Shanghai
Like many Chinese cities, Shanghai faces smog, water pollution, and noise.
Shanghai's high population density causes overpopulation and transportation congestion, which can impair daily living.
Shanghai is one of the world's most expensive cities for expats, especially for housing.
Shanghai's scorching summers and cool, dry winters, may not suit everyone.
New expats may find the city's culture and variety overwhelming.
Finding work and getting a work visa in Shanghai might take time.
Pained by financial indecision? Want to invest with Adam?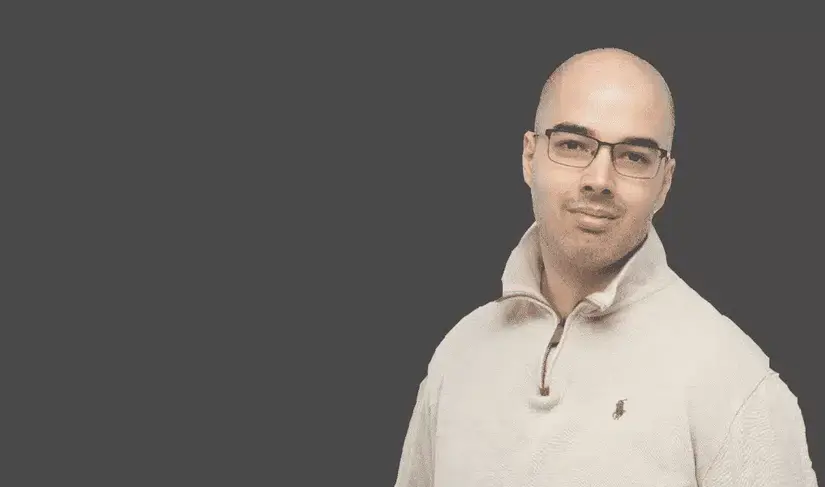 Adam is an internationally recognised author on financial matters, with over 693.5 million answer views on Quora.com, a widely sold book on Amazon, and a contributor on Forbes.