The digital age has made the internet a necessity for many individuals and businesses. With that in mind, choosing the best internet provider in Thailand is a task that shouldn't be taken lightly, as it could mean the difference between seamless online experiences and frustrating connectivity issues.
Making the right choice has never been more crucial as it will impact your daily online activities, from work and entertainment to communication.
This blog aims to help you make an informed decision by exploring the best internet provider in Thailand and what they offer.
From speed and coverage to cost and customer support, this article will cover all the important aspects and help you find the best internet provider in Thailand for your needs.
If you are looking to invest as an expat or high-net-worth individual, which is what I specialize in, you can email me (advice@adamfayed.com) or WhatsApp (+44-7393-450-837).
What is the current state of internet connection in Thailand?
Internet connection in Thailand has been rapidly improving over the years, with the government and the private sector investing in developing the country's digital infrastructure.
According to the World Bank, as of 2021, Thailand had an internet penetration rate of 61.3%, which is higher than the average for Southeast Asia.
In terms of internet speed, Thailand ranks relatively well compared to other countries in Southeast Asia.
According to Ookla's Net Index, the average internet speed in the country was 31.63 Mbps in 2021, which is higher than the average for the region.
The government has also set a target to provide a minimum of 30 Mbps broadband speed for all households by 2026.
In terms of competition, the internet provider market in Thailand is saturated with several providers offering a variety of services, including broadband, fiber optic, and mobile internet.
For foreigners living in Thailand, the internet has made it easier to stay connected with their home countries and has provided them with access to a wide range of resources and services. For locals, the internet has provided new opportunities for entrepreneurship and has helped to bridge the digital divide, particularly in rural areas.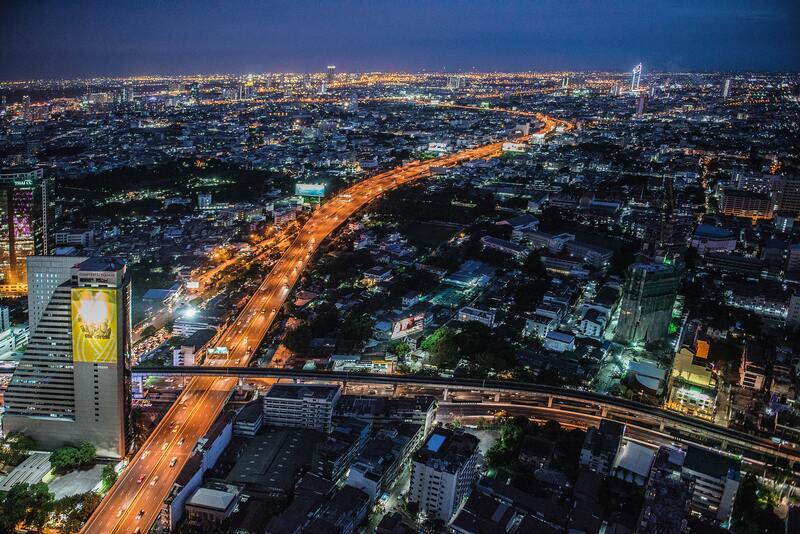 What are the factors to consider when choosing the best internet provider?
Having a reliable and fast internet connection is essential for many people, as it impacts their daily activities. Therefore, choosing the best internet provider is a task that requires careful consideration of several important factors.
Speed and Reliability
Speed and reliability are two of the most important factors to consider when choosing the best internet provider in Thailand.
A high-speed connection is essential for video streaming, playing online games, and downloading large files. At the same time, reliability ensures that the connection is always available when you need it.
A slow internet connection can lead to frustration and inconvenience, especially when trying to work or complete important tasks online.
On the other hand, a reliable connection ensures that you have uninterrupted access to the internet and can complete your work or enjoy your favorite activities without interruptions.
When choosing an internet provider, consider the average speeds offered and whether they are sufficient for your needs. Providers typically advertise the maximum speeds they can offer, but it is advisable to test and consider the actual speeds you are likely to receive.
Availability and Coverage
Availability refers to the presence of the provider's services in your area, while coverage refers to the geographical reach of the provider's network.
The availability of a provider's services is important, especially if you live in a rural or remote area. Not all providers offer services in all areas, and choosing a provider with a network that covers your location is important.
It is also important to check the coverage of each provider's network in your area, as some providers may only offer services in certain neighborhoods or regions.
Good coverage also ensures you have access to a strong and stable connection, no matter where you are in your home or office.
A weak signal can lead to slow and unreliable internet speeds, making it difficult to complete important tasks online.
Providers that offer good coverage and strong signals will ensure that you have access to a reliable and fast connection, no matter where you are.
Cost and Pricing Plans
While speed, reliability, availability, and coverage are all important, the cost is also a key factor for many people, as it can significantly impact your monthly expenses.
It's important to consider the monthly cost of each provider's services and any additional fees or charges that may apply, such as installation fees, modem rental fees, or overage fees for exceeding your data limit.
Compare the cost of different pricing plans offered by each provider, as some may offer more data or faster speeds for a higher monthly cost, while others may offer lower costs with more limited services.
Also, consider the long-term costs associated with each provider. For example, some providers may offer lower initial costs but increase the monthly fee after a certain time or may have hidden fees or charges that can significantly impact your overall cost.
Factor in the cost of any additional services or equipment that you may need, such as a modem or router. Some providers may offer these services for free or at a reduced cost, while others may charge a fee for the equipment.
A financial planner can be a valuable resource when choosing the best internet provider in Thailand, especially when budgeting and managing monthly expenses. They can help you understand your monthly budget and identify the best internet provider based on your financial situation.
Customer Support and Service
Customer support and service can directly impact your overall internet experience.
Access to a responsive and knowledgeable customer support team can be crucial when you experience technical issues or have questions about your internet service.
A good provider should offer various support options, including phone, email, live chat, and online resources. The provider should also have a reputation for providing quick and effective customer support.
Consider the level of service offered by each provider. For example, some providers may offer on-site support or installation services, while others may offer self-installation options.
Providers offering a high service level can ensure that your internet connection is set up correctly and that any issues are resolved quickly.
Additionally, a good provider should communicate easily and respond to customer inquiries and concerns.
What are the best internet providers in Thailand?
Several key criteria should be considered when evaluating the best internet provider in Thailand. Based on these factors, here's a list of the most reliable internet provider in the country:
True Online
True Online is a leading internet service provider in Thailand that provides broadband internet services to residential and business customers.
With a focus on offering high-speed, reliable, and affordable internet services, True Online has established itself as one of the top providers in the country.
The company utilizes a combination of fiber-optic, cable, and wireless networks to deliver its services, ensuring that customers can get online quickly and easily.
It also strongly emphasizes customer support, offering various support options, including phone support, email support, and online resources.
The company also provides technical support to help customers with installation and troubleshooting, ensuring that customers can quickly get online and enjoy the full benefits of their high-speed internet service.
Lastly, True Online is known for its focus on value, offering a variety of plans that are both affordable and packed with features. Customers can choose from different pricing plans, including monthly, quarterly, and annual, making it easy to find the right option for their needs and budget
AIS Fiber
AIS Fiber is a subsidiary of Advanced Info Service (AIS), one of the largest telecommunications companies in Thailand.
The company provides high-speed fiber-optic internet services to residential and business customers, offering a range of plans with varying speeds and data allowances.
Its extensive network coverage and commitment to providing fast and reliable internet services set AIS Fiber apart from its competitors. With a fiber-optic network that covers a large portion of Thailand, AIS Fiber provides customers with access to high-speed internet that is both fast and reliable.
Another advantage of AIS Fiber is its commitment to customer service. The company offers a variety of support options, ensuring customers can quickly get online and enjoy the full benefits of their high-speed fiber-optic internet service.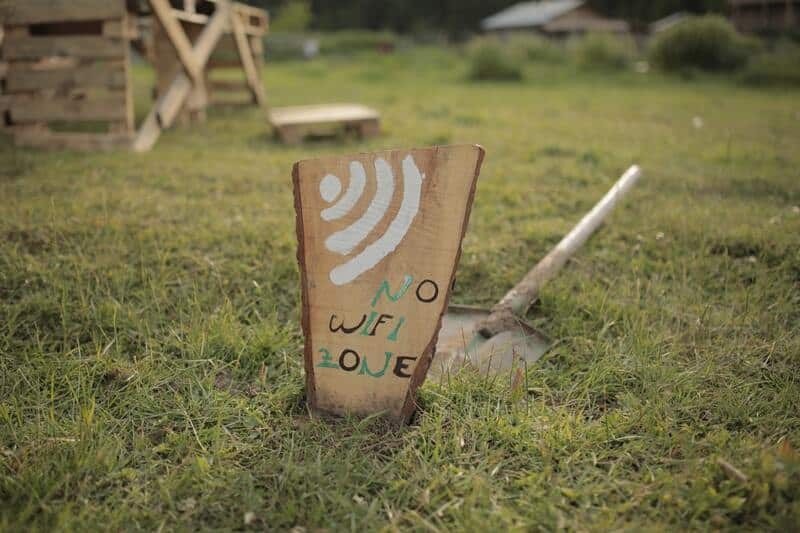 TOT Fibernet
TOT Fibernet is a subsidiary of the Telecommunications Organization of Thailand (TOT), a state-owned enterprise that provides a range of telecommunications services in the country.
It is a well-established and respected internet service provider in Thailand that offers its customers fast, reliable, and affordable internet services.
TOT Fibernet has no data caps, meaning you can use the internet without worrying about running out of data or incurring overage charges. It offers symmetrical upload and download speeds, ensuring that you will have a fast and stable connection for both uploading and downloading data.
It also offers bundle options with its internet services, allowing you to choose packages that include additional services such as telephone and television. It also has specialized services for corporate customers, including dedicated internet connections and enterprise-level support.
Its best characteristic is its stability and longevity in the business since it is backed and supported by the government and its resources.
3BB Fiber
3BB is a Thai internet service provider offering its customers high-speed fiber-optic internet services.
Its value proposition is to provide customers with reliable, fast, and affordable internet services, along with a range of additional services such as home Wi-Fi and multimedia content.
The company differentiates itself from other providers by offering customized packages, excellent customer service, and a commitment to delivering customers a seamless and convenient internet experience.
3BB is known for its stable and reliable network, which minimizes downtime and ensures customers have a seamless online experience.
It also offers a range of packages tailored to meet the specific needs of individual customers, allowing them to choose a plan that best fits their usage habits and budget.
JasTel
Jasmine International, also known as Jas Tel, is a Thai telecommunications company that offers a range of services, including fixed-line telephone, mobile telephony, and broadband internet.
It offers a range of mobile telephony services, including prepaid and postpaid plans, voice and data packages, and roaming services.
Jas Tel also offers traditional fixed-line telephone services that provide reliable voice communication for customers.
It has a range of multimedia content, including movies, music, and TV shows, that can be accessed through its fiber-optic broadband services.
For businesses, Jas Tel offers a range of business solutions, including network solutions, cloud services, and data center services.
CAT Telecom
CAT Telecom is another state-owned telecommunications company in Thailand that offers a range of services, including internet, data center, and cloud services.
It aims to make internet access easy and accessible for both locals and foreigners in Thailand by offering wide coverage. It extends to remote areas of the country, making its services accessible to a large number of customers.
The company also offers competitive service pricing, making it accessible to customers with different budgets.
CAT Telecom also provides customer support in multiple languages, making it easier for foreigners to understand and use its services.
Lastly, the company focuses on delivering a seamless experience for its customers, from installation to customer support, ensuring they have a hassle-free internet experience.
dtac TriNet
dtac TriNet is a mobile internet service provider in Thailand, offering 3G and 4G network coverage.
It is considered one of the best internet providers in Thailand due to its widespread network coverage, affordable pricing plans, and good quality of service.
Customers have rated dtac TriNet highly for its fast and stable connection, allowing them to browse the web, stream videos, and make voice calls without any major interruptions.
Additionally, dtac TriNet offers a range of data packages, providing customers with flexible options to choose from according to their usage needs.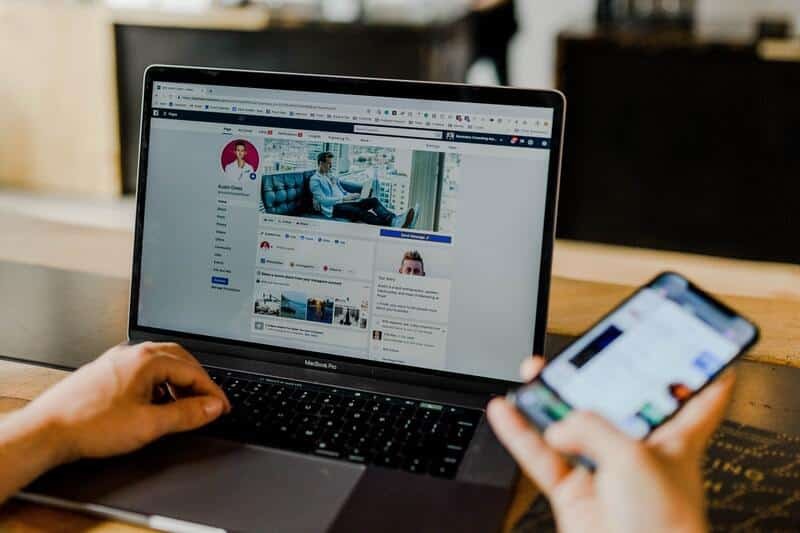 How to find the best internet provider for your needs?
To determine the best internet provider in Thailand for your needs, it is important to assess your internet usage and requirements.
For example, if you frequently stream videos or play online games, you will likely need a higher speed connection than someone who only uses the internet for email and web browsing.
Additionally, assessing your usage patterns and needs can help you avoid overpaying for services you do not require and ensure you get the most value for your money.
Asking for recommendations from friends and family is also a valuable way to gather information about internet service providers in your area.
People with first-hand experience with a provider can give you a more personal and accurate assessment of the quality of their services, reliability, and customer support.
They can also share their experiences with the speed and stability of the connection and any issues they may have had with their provider.
Reading online reviews and comparing prices is also important as it gives insight into the quality of a provider's services and products. Reading negative reviews can also help identify potential issues with a provider, such as poor customer service or subpar quality.
Online reviews and price comparisons also increase transparency and make finding trustworthy and reliable providers easier.
Lastly, directly contact the service providers. It allows you to ask specific questions and receive detailed and accurate information from the provider.
It also offers a better understanding of services and enables you to obtain and compare quotes from multiple providers to make informed decisions.
Conclusion
In conclusion, choosing the best internet provider in Thailand depends on several factors, including coverage area, speed, reliability, and cost.
To find the right provider, it is recommended to do thorough research, read reviews and compare packages to make an informed decision.
With its growing tech-savvy population and expanding infrastructure, it's essential to have access to reliable and high-speed internet in Thailand. Whether it's for personal or business use, there's an internet provider in Thailand that will meet your needs.
Pained by financial indecision? Want to invest with Adam?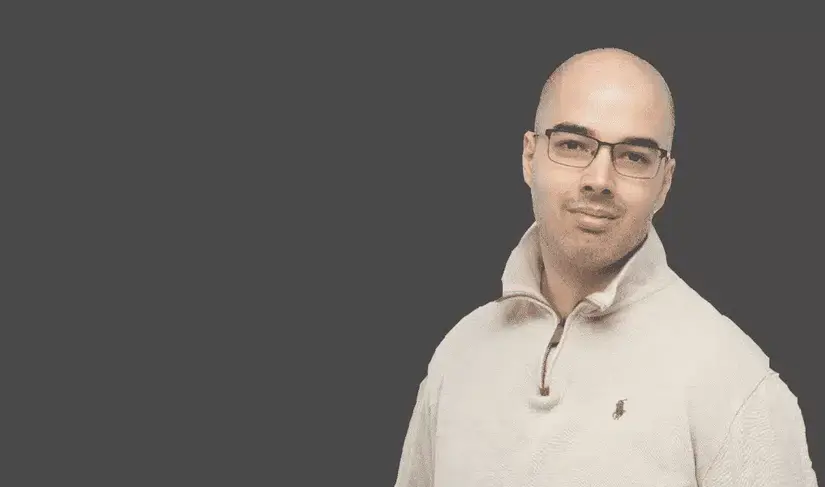 Adam is an internationally recognised author on financial matters, with over 621.9 million answer views on Quora.com, a widely sold book on Amazon, and a contributor on Forbes.
Tags
3BB FIber
,
AIS Fiber
,
best internet provider in Thailand
,
CAT Telecom
,
dtac TriNet
,
financial planner
,
internet connection Thailand
,
internet provider Thailand
,
JasTel
,
Thailand internet
,
thailand internet cost
,
thailand internet coverage
,
thailand internet customer support
,
thailand internet speed
,
TOT Fibernet
,
True Online