Are you thinking of selling your property in Switzerland?
In order to increase your chances of selling for a decent price, this advice outlines how to approach the situation and what to do.
In Switzerland, many expatriates who have settled there are among the little over 40% of people who own their own houses.
Here is what you should know if you are planning on selling your property in Switzerland, possibly because you are moving or because the value of your home has increased.
You can also check out our guide for buying a property in Switzerland as a foreigner if you are a buyer.
If you want to invest as an expat or high-net-worth individual, which is what I specialize in, you can email me (advice@adamfayed.com) or use WhatsApp (+44-7393-450-837).
The Housing Market In Switzerland
Switzerland has a lower rate of house ownership than many other nations. Around 42% of Swiss houses were owner-occupied in 2018, according to EU figures. Comparatively, the EU average was close to 70%.
With a rise of 4.4% reported in December 2020, Swiss home prices are now expanding gradually year over year.
Switzerland's cantons and municipalities provide a wide range of prices. In Switzerland, Geneva has the most costly real estate, while La Chaux-de-Fonds has the least expensive.
Things To Prepare Before Selling Your Property In Switzerland
1. Prepare The Legal Requirements
The seller is required by the Swiss Code of Obligations to disclose any flaws that lower the value of the property.
Failure to comply with this risked a hefty compensation demand. As a result, before listing a house for sale, it is advisable to have it surveyed. If you have the property professionally evaluated, this often forms part of the valuation evaluation.
Other than this, the sale contract must specify any legal obligations on the seller's part. Once the sale has been completed, the seller typically has no obligations for the property in Switzerland, with the exception of responsibility for hidden flaws.
When you sell a home in Switzerland, you must choose a Swiss notary to operate on your behalf. This is not required until the time of sale, however.
2. Make Necessary Renovations
Before selling property in Switzerland, you are not legally required to do any general repairs or alterations to the property in any way.
On the other hand, if you want to raise the value of the property, this can be a smart move to do.
If you are selling your property with the intention of generating a profit, it may be a good idea to compare the expenses of freshening up the place to the profits you are expected to earn in terms of the asking price before you make any decisions about whether or not to make any improvements.
Before having sales photographs taken, it is important to give the property a thorough cleaning and organize it in every manner possible.
This is true regardless of whether or not you plan to have any professional work done on the home before putting it up for sale.
For instance, making sure that any gardens that are linked to the home look lovely, repainting the window frames if they appear old, or mending any bad cabinet or wardrobe hinges that may exist are all examples of things that fall under this category.
3. Get A Cantonal Energy Certificate For Buildings
The Cantonal Energy Certificate for Buildings (CECB; GEAK in German) is the Swiss government-issued energy efficiency certification for private residences.
This provides a rating of how energy-efficient your house is, from A (very efficient) to G (very inefficient), on a scale from very efficient to very inefficient.
The CECB is accessible for use in any building located in Switzerland. It is currently required of residents in certain regions, such as the canton of Vaud in Switzerland.
Obtaining a CECB has the advantage of providing the seller with greater transparency in the transaction of selling their goods or services.
If the home has a low rating from the CECB, the seller has the opportunity to undertake energy efficiency upgrades before placing the home on the market, while a high rating will result in a higher asking price for the home.
On the CECB official website, you will discover further information on the CECB, including instructions on how to get one.
How to Determine the Value of Your Property in Switzerland
You will need to determine an appropriate asking price for your Swiss house before you will be able to sell it.
Getting an accurate valuation of the property is required for this step. There are basically two approaches to taking care of this matter:
Making use of one of the many online appraisal tools that are now accessible, such as the one provided by RealAdvisor. These are often cost-free, simple to use, and need just a few fundamental facts like the location, size of the property, and age of the home.
Having your house appraised by a real estate professional: these individuals are often industry professionals who carry out an in-depth examination utilizing one of the valuation methodologies used in the business. Examples of such methods are the market value, the actual asset value, and the hedonic technique. Although you will be required to pay a charge, this will provide you with a more in-depth examination of the current worth of your property, which is often somewhere about CHF 1,000.
How To Set A Price For Your Property In Switzerland
You will need to choose an initial asking price for your house that is based on its worth in order to begin the selling process.
You could choose to offer a price that is somewhat above or slightly below the current value depending on the state of the property market at the moment.
Keep in mind that if you make the price too high, it might lead to a delay in the selling process, and if you set the price too low, it could result in a loss of money.
When it comes to the valuation of your house, it is in your best interest to seek the guidance of an expert who can provide you with recommendations for a competitive first selling price.
If you do decide to sell the property on your own using internet resources, it is still a good idea to do more research on the market and evaluate it in comparison to other houses in the neighborhood.
The following are examples of factors that may have an effect on the value and selling price of a property:
The region, as house prices in the various Swiss cantons and municipalities may vary quite a bit from one another.
Location in terms of whether or not it is in an urban area, how close it is to the many facilities in the region, and how appealing the view is.
The kind of property
The length of time it's been owned and the size of it
In what kind of shape is the structure currently?
How well a structure conserves its use of energy
The Process Of Selling Your Property In Switzerland
A Guide To Selling Your Property In Switzerland Through A Real Estate Agent
When selling a house in Switzerland, a great number of homeowners decide to work with a real estate agent.
Real estate agents in Switzerland will operate on your behalf throughout the sales process. This includes producing the property sales document, promoting your house via a variety of outlets, and handling viewings.
Some real estate agents will also handle other responsibilities, such as communicating with the notary public on the contract and arranging the mortgage transfer if it is required.
When selling a house in Switzerland, the primary advantage of working with a real estate agent is that they will do all of the work on your behalf, which will save you a great deal of time and energy.
The price tag, on the other hand, is a significant drawback. The commission paid to the real estate agent often ranges from 2% to 3% of the total transaction price.
Even if you hire a realtor and subsequently find a buyer on your own, you will still be required to pay a charge that is roughly equivalent to 0.5 percent of the total transaction price.
If you make the decision to work with a real estate agent, you may locate a professional who has been vetted by the Swiss Union of Real Estate Professionals (USPI Suisse) or the Swiss Real Estate Association (SVIT).
A Guide To Selling Your Property In Switzerland Through A Property Website
The use of a property website is yet another option for those looking to sell real estate in Switzerland. In this day and age of the internet, people are visiting these websites in ever-increasing numbers.
They are easier and less expensive to use than hiring a real estate agent. However, keep in mind that their services just include promoting your property, so you will be responsible for taking care of everything else on your own.
ImmoScout 24 and Homegate are two of the most well-known names in Switzerland when it comes to internet real estate platforms. On comparis.ch, you are able to search for and evaluate a number of different real estate sites.
The cost of advertising is often far more cost-effective than working with real estate brokers, and these costs are determined by the particulars of your advertisement.
A Guide To Selling Your Property In Switzerland Through Private Ads
There is also nothing that may prevent you from selling real estate in Switzerland by placing adverts in property-related publications such as newspapers or magazines.
In most cases, you will be required to create the advertising on your own. Once you have found a buyer for your home, you should keep in mind that you will still want the services of a notary public in order to handle the formalities associated with the sale of the property.
How To Put Your Property On The Housing Market In Switzerland
It is a good idea to develop a detailed sales document in order to increase your chances of making a sale when trying to sell your house in Switzerland, and this should be done regardless of the method of sale that you choose to pursue.
If you are working with a realtor, this will be taken care of for you, but if you aren't, you may put one together on your own.
The following items should be included in a comprehensive sales dossier for a Swiss property:
high-quality photographs taken both inside and outside the property, as well as images of the local neighborhood, and a floor plan for the home that is drawn to scale and depicts the building's layout.
a condensed account of the home's features.
a comprehensive and extensive description of the surrounding region, including information about public transportation, conveniences such as schools and hospitals, and retail establishments.
map of the area and the layout of the zones
Should You Hire A Notary When Selling Your Property In Switzerland
When selling a house in Switzerland, you will be required to locate a notary public to act on your behalf in the transaction.
Notaries often do not get engaged in the contractual agreements until after a buyer has been located. However, it is important to investigate this matter as soon as possible in order to make arrangements.
The procedures surrounding notaries are handled differently in each of Switzerland's 26 cantons.
Notaries public are appointed in certain cantons, like Zurich, by the governing bodies of their respective municipalities. Other cantons, such as Bern and Geneva, have notaries who operate in the private sector.
You are the one who is accountable for discovering your own way. There are cantons that use a combination of the two systems, such as Lucerne.
You need to get in touch with the local cantonal government in your area if you want to learn more about the procedure that applies to your region.
Trust your Swiss notary to expertly draft and finalize the sales contract, ensuring that both parties sign with confidence. In addition to managing preliminary letters of intent or agreements, the appointed individual will be responsible for filing the property deed with the land register.
How To Host Property Viewings In Switzerland
Get ready to showcase your Swiss property to potential buyers as soon as it hits the market. Hosting viewings is an exciting opportunity to highlight the unique features and charm of your property.
When you enlist the services of a realtor, rest assured that they will handle this task with utmost care and professionalism.
Experience the convenience of attending viewings in person or entrusting the agent with a set of keys to handle the process for you. This is especially helpful if you reside in the accommodation.
Take charge of your property sale by personally meeting potential buyers if you're not working with a property agent or representative.
Experience a high demand for the property and schedule multiple viewings. Consider taking a second glance around, as it may prove beneficial.
Maximize your efficiency by planning ahead and allowing ample spare time in your schedule, unless you have a trusted realtor handling all the details.
Maximize your chances of a seamless sale of your Swiss home with these helpful tips:
Create a welcoming atmosphere for potential buyers by ensuring that the space is immaculate, organized, and emanates a pleasant aroma prior to the viewing.
Anticipate inquiries regarding the property, such as the ambient sound levels or the caliber of the water.
Keep your energy certificate at your fingertips, if you already have one.
Be transparent about any potential issues from the start. Honesty is highly valued by buyers as it helps prevent any potential issues in the future.
You should probably ask a few questions. Discovering the level of commitment from potential buyers can be a crucial factor in determining your ultimate success. By gauging their level of interest, you can make informed decisions when faced with multiple offers.
How To Accept An Offer When Selling Your Property In Switzerland
If you are successful in obtaining viewings and attracting potential purchasers, the subsequent step is to officially accept an offer on your house.
When there is just one bidder, this is often a figure that is just a little bit lower than the original price that was being asked for. You have the choice here to either agree to the terms presented to you or to engage in discussion with the seller in an effort to lower the price.
You may begin the bidding process by inviting all interested parties to submit a bid in a sealed envelope by a certain date if you have more than one bidder.
It is essential to keep in mind that until a contract is signed, neither party is bound by any agreement that was reached.
This indicates that you are free to accept an offer made by one party and then back out of the deal if another party comes up later with a better offer, despite the fact that doing so may be considered rude by some.
However, this does not exclude the possibility that a buyer may do the same thing to you and back out of the deal at the eleventh hour.
The process of making bids, accepting bids, and negotiating terms are almost always carried out in writing, either with the assistance of real estate agents or directly between the parties involved.
You may also ask a potential buyer's bank or mortgage provider for a letter of confirmation if the prospective buyer intends to get a mortgage in Switzerland. This is another option. Here's a list of the best wealth management banks in Switzerland.
When a buyer makes a final offer and it is accepted by the seller, the buyer will often pay a deposit.
This is a predetermined and agreed-upon set sum that demonstrates their commitment to the transaction.
The buyers still have the right to lawfully back out of the deal after the deposit has been placed; but, in most cases, they will be required to forfeit the deposit unless they can provide evidence that the sale failed due to factors that were beyond their control.
Deposit money is often managed by one of the notaries participating in the transaction and kept in escrow till the signing of the contracts. This is done so that any potential disagreements may be avoided.
Signing The Contracts And Completing The Selling Process
The contract is often drafted by the notary who is acting on behalf of the seller. This is typical according to the laws of Switzerland, but you are free to incorporate extra stipulations about the sale if there is anything else you want to mention.
After all issues have been resolved and consensus has been reached, both parties will go through the contract and sign it. Authentication of the signature is often performed in the presence of a notary public.
Typically, contracts in Swiss cantons are drafted in the local language, unless otherwise specified, which may result in additional expenses for translation services.
In the event that the contractual agreement is composed in a language that is not within the individual's realm of fluency, it may be advisable to seek the services of a solicitor who is proficient in the individual's native language or an authorized translator to review the document. Once more, this will result in expenses.
Upon the completion of the drafting, mutual agreement, and signing of the contract by both parties, the sale is considered finalized.
What To Do After Successfully Selling Your Property In Switzerland
Upon execution of the contract, the purchaser is required to remit the outstanding balance, and the notary public is expected to effectuate the transfer of the deposit amount into your designated account, with applicable deductions for fees.
Prior to the completion of the sale, it is imperative to ensure that all dues owed to realtors, solicitors, and other professionals involved in the process are settled.
Additionally, any outstanding tax liabilities pertaining to the property must be duly paid. This may encompass the tax levied on gains from real estate.
One additional aspect that requires attention is the resolution of any remaining mortgage on the premises.
One may opt to settle this outstanding amount with their mortgage provider or come to an agreement with the purchaser to assume responsibility for it.
What Is The Cost Of Selling Your Property In Switzerland
As per the findings of the Global Property Guide, it has been observed that the fees associated with the sale of a property, ranging from 3.23% to 5.38% of the sale price, are typically borne by the seller. Typically, these encompass:
The customary charges for notarial services, which typically amount to approximately 1% of the transaction value.
Various types of taxes are levied, such as the real estate gains tax and real estate transfer tax. The aforementioned exhibit variation among the various cantons. The abolition of transfer tax in Zurich is noteworthy, while in Vaud, it currently remains at approximately 3.3% of the sale price.
Realtor fees typically range from 2-3% of the sale price when utilizing their services.
Additionally, deed registering fees typically amount to 1-1.5% of the sale price.
What To Do When Moving Out Of Your Property In Switzerland
Typically, a mutually acceptable date for vacating the premises in Switzerland is established upon the completion of the sale, unless a later date is mutually agreed upon.
Upon vacating the premises, it is imperative to notify all Swiss utility service providers of the change in responsibility for the property.
It is advisable to obtain and furnish conclusive meter readings for essential utilities, such as gas and electricity.
It is imperative to notify the relevant local authority and financial institution in Switzerland regarding the alteration of your residential address, particularly if you had previously occupied the aforementioned property prior to its sale.
Check out our checklist for leaving Switzerland for good.
How To Gift A Property In Switzerland
It is possible to transfer ownership of a residential property situated in Switzerland to immediate family members, including a spouse, offspring, or grandchildren.
Notwithstanding, the beneficiary shall be obliged to disclose the endowment in their Swiss tax declaration and frequently incur a gift tax liability.
The imposition of this is executed at the regional level as opposed to the national level.
The rates of gift tax exhibit significant variation across different cantons in Switzerland. The official website of the Swiss government provides information pertaining to one's canton.
Pained by financial indecision? Want to invest with Adam?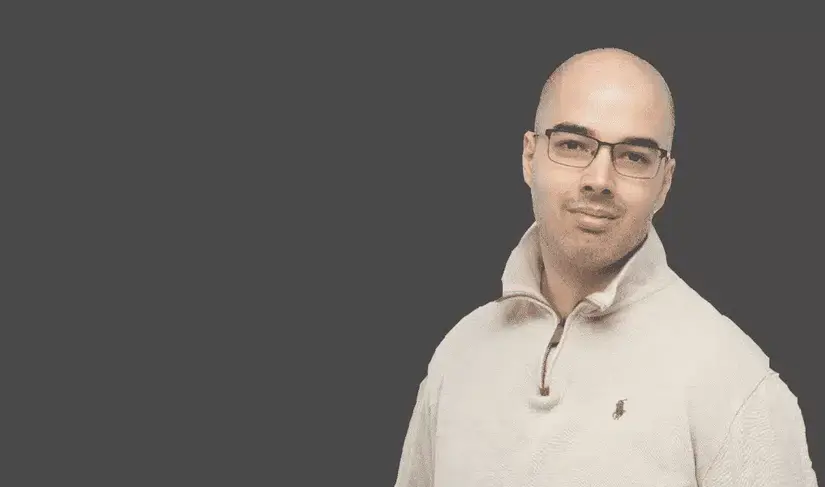 Adam is an internationally recognised author on financial matters, with over 668.8 million answer views on Quora.com, a widely sold book on Amazon, and a contributor on Forbes.