Opening a bank account in Thailand – a Quick Rundown Of Thailand's Most Recognisable Financial Organisations.
If you want to invest as an expat or high-net-worth individual, which is what i specialize in, you can email me (advice@adamfayed.com) or use WhatsApp (+44-7393-450-837).
Introduction
Thailand's banks are overseen by the Bank of Thailand, the country's central bank, which was founded in 1942. This independent body oversees local financial institutions and offers banking services, as well as printing and issuing banknotes and security documents, promoting monetary stability, and establishing monetary policies.

As of April 2020, Moody's Investors Service assigns Thailand's banks a stable outlook. The country's robust public and external finances, according to the ratings agency, provide Thailand with ample room to counter shocks, such as those currently originating from the coronavirus.

Thailand's track record of sound fiscal metrics shows that after a significant increase in the government's debt burden over the next several years, fiscal restoration is likely. Furthermore, Moody's expects Thailand's large and diverse economy to absorb the current economic shock without affecting the country's long-term growth potential.
Why Should You Open A Thai Bank Account
You will feel more at ease and save money on transaction and currency fees if you have a bank account. Other advantages of establishing an account include:

Fees for ATM withdrawals are lower. You'll be charged exorbitant withdrawal costs if you use a foreign card at an ATM. This makes getting your money very expensive.

Shopping is simple. Shopping in Thailand is significantly easier if you have a local bank account, especially if you use a debit card. Making purchases using a card is also safer than carrying cash.

There are no conversion fees. Having a Thai account allows you to send and receive money in Thai baht. There are no currency exchange fees.
What An Expat Should Know About Banking In Thailand
Creating A Bank Account
Thailand's banks operate differently than Asian and Western banks. Many policies differ from one branch to the next. Each bank has its own set of account opening procedures and restrictions.

The majority of the bank's policies and regulations are usually created by branch managers. Some banks have more stringent policies than others. Bank procedures differ from one branch to the next. Some banks allow you to open an account online, while others require you to visit them in person. The approval of your account may take hours or days, depending on the bank.

Money Sending And Receiving
This is for you if you plan on sending or receiving money from your bank account. If the remittance value exceeds $50,000 USD, account owners must complete a Foreign Exchange Transaction Form (FET Form) (or its equivalent in Thai Baht).

The FET Form is proof of foreign currency remittance into Thailand. It specifies who sent the money and what the money transfer was for.
Thailand's Leading Banks
The prerequisites for opening an account, account fees, and services vary by bank, and some banks are more accommodating to expats than others.

Many expats prefer multinational banks or huge, well-established local banks.

Select a bank depending on your specific requirements and immigration status. It's also a good idea to do some research ahead of time so you know what fees to expect. Annual account fees, card replacement costs, and account termination fees are all common fees.
Bangkok Bank
In terms of assets, Bangkok Bank is the largest bank in Thailand. It was created in 1944 and has 26 worldwide offices in 13 countries, making it the country's largest bank in terms of overseas branches. It has a total of 1,128 branches.

Bangkok Bank is also a publicly traded firm, ranking among the top five largest on the Thailand Stock Exchange.

THB 17.18 billion in profit (2020)

THB 3.95 trillion (3/2021) in total assets

Kasikorn Bank
Thai Farmers Bank became Kasikorn Bank in 1945. In terms of total assets, loans, and deposits, it is one of Thailand's major banks. Consumer, commercial, and corporate banking are among the products and services offered.

Beginning in 1973, Kasikorn was the first bank in Thailand to offer credit card services. It was also the first bank in the world to accept safe payments via mobile phones. It has 860 branches in the United States and six offices in other countries.

THB 29.49 billion in profit (2020)

THB 3.77 trillion (3/2021) in total assets

Siam Commercial Bank (SCB)

The first domestic bank in Thailand was Siam Commercial Bank, which was established in 1906 under a Royal Charter. In 1976, it was listed on Thailand's Stock Exchange. In 1983, it was the first bank in the country to install ATMs.

SCB is based in Bangkok and provides banking goods and services to a variety of industries, including insurance, real estate, and leasing. It also operates through subsidiaries in Thailand, Singapore, Cambodia, and Myanmar, as well as branches in Singapore, Hong Kong, Laos, Vietnam, China, and the Cayman Islands.

THB 27.22 billion in profit (2020)

THB 3.18 trillion (3/2021) in total assets

Krung Thai Bank
In 1966, Thailand's state-owned Krung Thai Bank began providing commercial banking services. It's also where the government gets the financial services it needs for its projects. The merging of two government-owned banks, Kaset Bank and Monton Bank, created Krung Thai Bank.

In 1989, the bank became the first Thai state firm to be listed on the Stock Exchange, with the Ministry of Finance as its largest stakeholder. It has 1,210 branches in Thailand, making it the Thai bank with the most domestic branches. It employs more than 20,000 people.

THB 16.73 billion in profit (2020)

THB 3.37 trillion (3/2021) in total assets

TMBThanachart Bank
TMBThanachart Bank was founded in 1957 by Field Marshal Sarit Tanarat with the goal of providing financial services to military soldiers. In 1973, it changed its name to a commercial bank and began providing banking goods and services to the general public.

In April 2021, the corporation changed its name from TMB Bank Public Company Limited to TMBThanachart Bank Public Company Limited.

THB 10.11 billion in profit (2020)

THB 1.79 trillion in total assets (3/2021)

Bank of Ayudhya
The Bank of Ayudhya, popularly known as Krungsri, was founded in 1945 and is one of Thailand's major banks by assets and deposits. Through its network of 670 local branches, three international offices, and 6,500 ATMs in Thailand, it provides a variety of financial services, including investment, asset management, and consumer finance.

Bank of Ayudhya Public Company Limited is a subsidiary of MUFG Bank, Ltd. with 33,000 employees.

THB 23.04 billion in profit (2020)

THB 2.69 trillion in total assets (3/2021)

Thanachart Bank
Thanachart Bank was founded as a finance corporation, formerly known as Ekachart Finance Public Company Limited. It is now Thailand's biggest vehicle lender.

TMBThanachart Bank Public is its parent company as on December 3, 2019, and the entire merger will take place in April 2021. Thanachart was granted a restricted banking licence in 2002 and began operations in the country. In 2004, the bank received its full commercial banking licence.

It has a headquarters in Bangkok and serves four million customers through a network of 617 local branches and 2,100 ATMs.

THB 10.95 billion in profit (2020)

THB 815.3 billion in total assets (2020)

Kiatnakin Phatra Bank
Full-service Kiatnakin Phatra Bank (name change in August 2020) serves three business categories with banking and depository services: capital markets, commercial banking, and debt restructuring. Kiatnakin started off as a financial services firm in 1971.

In 2005, the bank was granted a commercial banking licence. Kiatnakin Phatra Financial Group was formed in 2012 when it combined with Phatra Capital Public Company Limited. It presently has 64 locations around the United States.

THB 5.12 billion in profit (2020)

THB 393.44 billion (3/2021) in total assets

CIMB Thai Bank
CIMB Thai Bank, formerly known as Bank Thai, is a CIMB Group affiliate. Following the 1997 Asian financial crisis, the bank was established in 1998 after the consolidation of 14 financial organisations in the country. The company's headquarters are in Bangkok, Thailand.

The bank offers a comprehensive range of banking products and services to individuals and organisations, including commercial and consumer banking, investments, insurance, and Islamic banking.

THB 1.29 billion in profit (2020)

THB 404.35 billion in total assets (3/2021)

Standard Chartered Thailand
Standard Chartered Thailand is a division of the Standard Chartered multinational financial organisation. In 1894, the bank commenced operations in the country. It provides both consumer and wholesale banking services. In 2005, Standard Chartered Bank combined with Nakornthon Bank and renamed the new company Standard Chartered Bank (Thai) PCL.

THB 1.16 billion in profit (2020)

THB 167.17 billion in total assets (2020)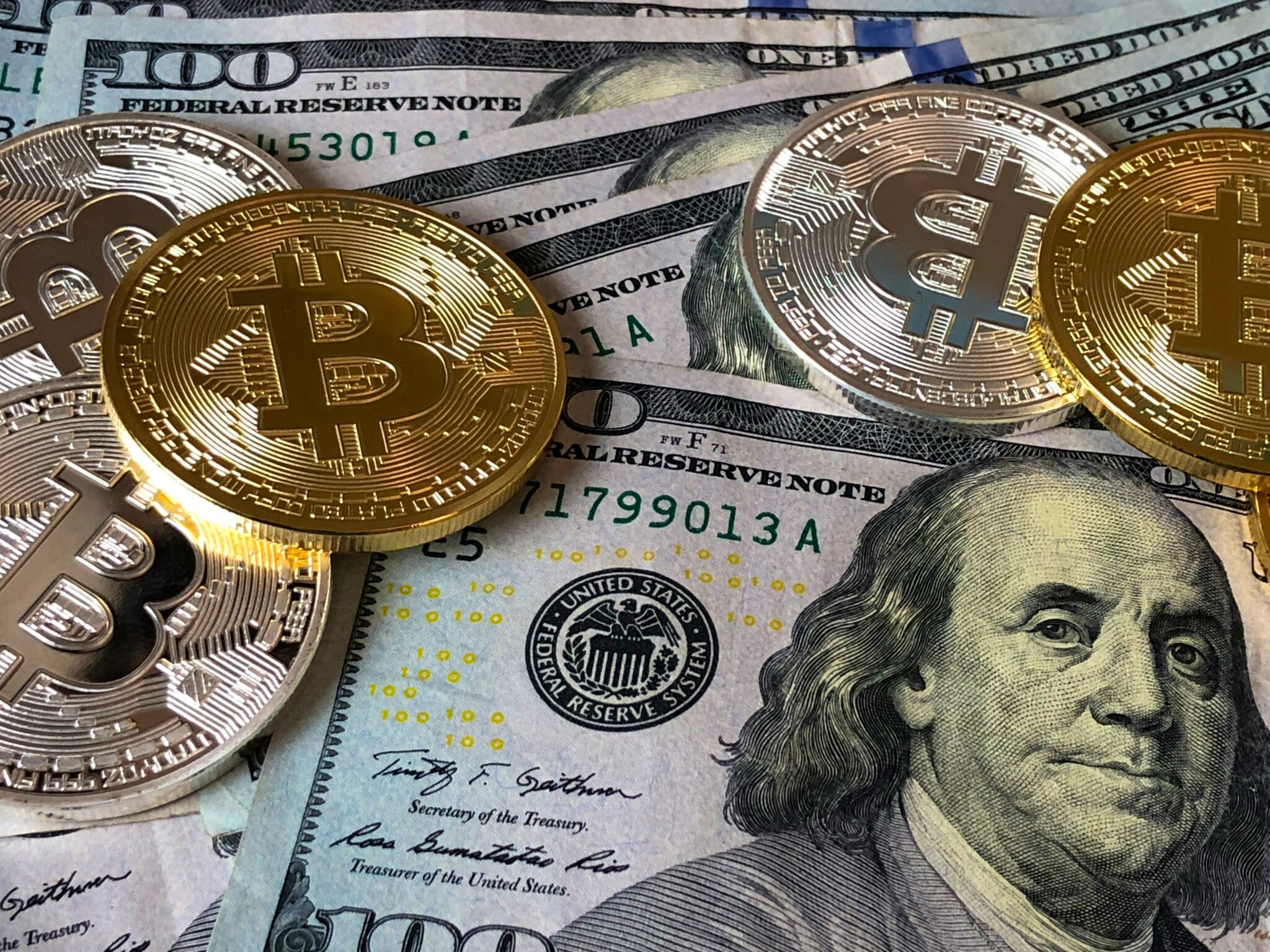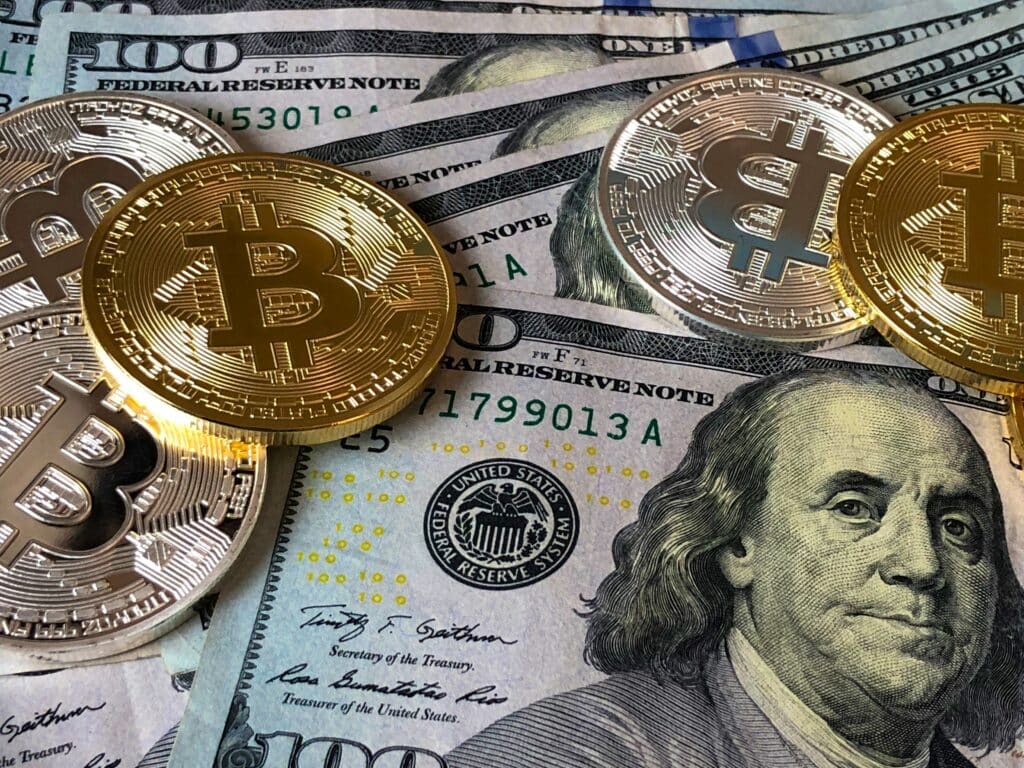 Thailand's Bank Account Opening Requirements
On their websites, certain Thai banks list the paperwork required for various procedures. Some people give this information over the phone. If you want your application to be processed quickly, bring everything the bank requires.

Carry more documentation than the bank requires if at all possible. Some documents may be rejected by the bank, and you will need to substitute them. These are the paperwork that most banks require when opening an account.

Work visa or employment letter demonstrating your visa eligibility (a student visa or tourist visa may work).

Passport or photo ID is required.

A Thai driver's licence is required.

Your landlord's letter or your Thai house registration (your lease may work).

A letter of recommendation from a prominent Thai person, your embassy, or a Thai university.

A letter (or other kind of communication) from your home bank to your Thai bank.

A deposit is required (this may be optional depending on the bank).

A bill for utilities.

Depending on the bank you choose, the paperwork required may differ. The teller or branch manager on duty will also determine what the bank accepts.
Which Bank Account Type In Thailand Is Ideal For Expats
Foreigners in Thailand can open two types of bank accounts: resident bank accounts and non-resident bank accounts. For foreigners who do not have confirmation of residency, non-resident bank accounts are ideal. In comparison to smaller local banks, international banks are more stringent in screening and granting accounts. For expats in Thailand, these three accounts are the finest.

1. A Checking Account
This is the most straightforward bank account to open in Thailand, as it does not require a Thai work permit. To create a savings account with Bangkok Bank, you only need a visa exemption or a 30-day entry stamp. Smaller banks, on the other hand, may refuse your application.

2. Account In A Foreign Currency
Although it may appear that opening a foreign currency account is a good idea, the limits and high exchange rates can make you regret your decision. It is reasonably inexpensive to deposit USD into the account, however withdrawing or exchanging the money into Thailand Bahts (THB) is costly. It may be less expensive to transfer funds to a local account.

The nicest part about this account is the minimal fees you pay when sending and receiving significant quantities of US dollars by wire transfer—some banks just charge 0.25 percent each way. For foreign currency accounts, most banks require a minimum balance of $5,000 to $10,000 USD. Furthermore, international deposits are not safeguarded if your bank goes bankrupt.

3. Checking Account
To open a current account in Thailand, you'll need a work permit. The account works similarly to a savings account, however it only comes with a chequebook (no passbook). If you want to keep track of your deposits, withdrawals, and interest earned, a passbook is essential.
What Kind Of Bank Fees Should I Anticipate
Fees vary per bank and might include a number of things such as annual account fees, account cancellation fees, and card replacement fees. If your preferred bank offers it, the amount of interest you earn each year will vary.

Fees For ATMs And Currency Conversion
When you use your bank's ATM, you usually get free withdrawals and no conversion rate costs. Part banks may be able to waive some of the fees if you don't have a work visa or know you won't be staying in Thailand for a long time (between 3 and 7 months).

It is in your best interest to open a local account because ATMs frequently impose a high withdrawal fee when using a foreign card. To open an account with many Thai banks, you will be charged or required to deposit a certain sum of Thai Baht. If you haven't yet created a local account and plan to withdraw money in Thailand, you can typically avoid ATM withdrawal fees by going into a bank branch and requesting a withdrawal with your form of identification.

Sending Money Internationally
Banks charge different fees for sending money outside of Thailand, although most charge at least 150 baht. Others, such as Kasikorn Bank, may impose a fee if you complete your transfer in person but not if you complete it online. If you use banks to transfer money abroad, these fees are almost unavoidable, but if you transfer money frequently, you should look into which banks give the best rates.

Incoming foreign transfers may cost at least 500 baht from your bank if you're receiving money in Thailand rather than sending it, and there are often additional costs with the original sending and intermediary banks when they transmit these international transfers (generally via a method called SWIFT).

If you're wanting to fund your new Thai bank account from abroad, Wise is a less expensive option. Not only does Wise use real mid-market exchange rates (which means there's no hidden markup on the currency conversion rate, unlike regular bank transfers), but because your money is received and sent via local bank transfers in both Thailand and your home country, those pesky international fees vanish.
Good Luck With Your Account Opening
Overall, creating a bank account in Thailand should be a rather simple procedure. With the proper documentation, you should be able to open an account without too much difficulty.
Pained by financial indecision? Want to invest with Adam?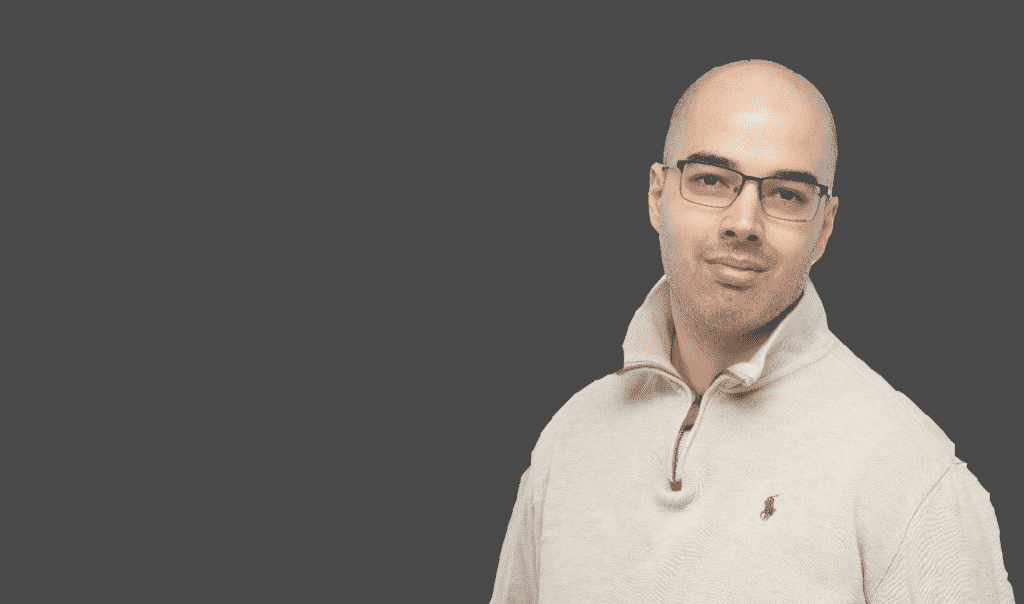 Adam is an internationally recognised author on financial matters, with over 622.8 million answer views on Quora.com, a widely sold book on Amazon, and a contributor on Forbes.