Aetna are a large insurance company which services the expat market, and indeed local markets, globally.
This article will review the solution. If you are looking for expat insurance, you can contact me on this form.
Born as a fire insurance company
At least every two or three years you can expect a fire to start randomly in the United States and then expand devastating local flora and fauna. Aetna was born with this intent, providing support as an insurance company against this misfortune, its name, in fact, comes from the Etna volcano, in Sicily, that was active during the 1800s.
In 1850, it slowly started building its path towards the international insurance provider that nowadays is. Some may argue that Aetna could come from the Ancient Greek goddess Athena, that would, back then, support the Athenians on the Acropolis where the Parthenon lies, against the Barbarians, but here we do not find just a goddess, Aetna, in fact, is a consolidated company that lasted two centuries and today counts on:
– 22 million medical members.
– 13 million dentists.
– 13 million drug sellers
– 1,2 million healthcare professionals.
– 690,000 primary care doctors.
– 5,700 hospitals.
– 50,000 employees.
– Currently serving 47 million people.
The global commitment
Aetna recently established a partnership with Red24 that enables them to offer global evacuation and support that extends way beyond just medical services, such as:
If you were to get involved in a hotspot of critical terrorism area and all your family were to be at risk, it is possible that this company would try to help you by updating you on the whereabouts and safety if you were to find yourself in an affected location.
By being a global company and having lasted for 2 centuries, two world wars, and several other horrendous events, we could say that it is indeed a safe company to invest in, like Coca Cola. The population of the USA is projected to grow some 100 million more in 50 years, and therefore, its reaches could further improve bringing its product to a broader community with an increase in sales.
Global provider but few countries to dive in
But, even by being a global insurance provider, it is probable that just a few countries may rely on this company for health care, in fact, most European, Asian, African and South American countries do have a sort of free health care and therefore we are left just with few exceptions such as the United States, Sub Saharan countries, Afghanistan, Cambodia, Iran, Syria and Indonesia. And between all these, only people in the United States are rich enough to afford it.
How much would you have to pay without insurance if you got injured in the United States or for any other surgical operation?
Americans always complain about how terrible their health care system is by comparing it with the Canadian one. We always see, from Hollywood to social media that there is no escape. If you are already poor and you break your arm or leg during a football match, that is the worst it can happen and you could find yourself in a debt that could levy on your psychological stability.
Investopedia in April 2020 of this year published an article writing a top 10 list on the most expensive operations that you could get in the United States. On the 10th position, we find a cornea transplant for $32,500, on the 9th a pancreas transplant goes for $408,800 which is already a 12-fold jump, how much does a heart transplant cost? Too much, or $1,650.000.
The irony is that, in this case, it is not the illness itself that kills you but the lack of money. And even if you were to be rich or manage to pay all that sum, you would surely face some great long-term difficulties in life.
The different concept of insurances between developed Western countries
In Europe, when we talk about insurances, generally, we refer to car insurances, house insurances, life insurance in case you die in accidents and want to deliver your inheritance to your next generation.
It is highly uncommon to see people paying a considerable amount of their monthly or quarterly earnings to insurances.
In the USA, according to EHealthInsurance, in 2016, ''premiums for individual coverage'' averaged $320, while premium plans for families averaged $833 a month. The average yearly deductible for individual plans was $4,350, meanwhile, the average deductible plan for families was $8,000.
That means, that last year, the average family paid $10,000 for coverage alone, and if they met their deductible, a total of just under $18,000.
What is the sole difference between the EU and the USA on this aspect?
The EU countries have generally a taxation rate above 35-45% and in most cases, if you are a high earning individual or company, your taxes could raise up to 67% in Belgium or even more.
One of the major public expenses in a nation is its health care. Public health care means that for whatever reason you feel uncomfortable, you can go to the hospital and get cured, even for thousands of euros.
A system like this, of course, does not responsibilize its people. If someone gets hurt, he or she knows that he/she will get cured for whatever reason, just go to the hospital, and pay a fixed tax of, let us say 80€, and you will get cured.
On the other side, we have the United States with a much cheaper tax system that wishes to maintain its public debt stable with meritocratic values.
A system like this, of course, wants to responsibilize its people. If someone gets hurt, he or she will have to pay for it as it is his or her fault and you have to pay attention not to commit it again.
And unfortunately, whenever the USA wanted to help the lower-income class by covering them, the institutions just raised their price to absorb all the benefits.
What are the Aetna Medigap Plans for 2020?
Aetna is offering most of the Medicare supplement plans: plan A, plan B, plan C, plan G, plan F and also a High Deductible plan F and a High Deductible plan G option is coming as well.
Aetna has some really good household discounts, they are actually coming with a 14% household discount on their Medicare supplement plan G and has been doing Medicare southern insurance for a long time as well as other types of insurances, they are all A+ rated carriers.
Medicare plan A, the most basic
Medicare plan A is your most basic Medicare supplement plan and essentially is going to cover up to 20% of what Medicare does not, so you will have to pay your part A deductible, which is around $1,400, so that means every time you go to the hospital, you have to pay that $1,400, you have to pay your part B deductible, which this year is $198 and then after you pay that, Medicare will pay the 80% and if you have the plan A, it will pay the 20%.
Medicare plan B, covers plan A deductible
The Medicare supplement plan B, compared to plan A does actually cover your plan A deductible, so it is going to pay your $1,400 that Medicare would normally charge you every time you go to the hospital, it does not pay the part B deductible, therefore you pay the yearly $198, then Medicare will step in and pay the 80% and then the supplement plan B will pay the remaining 20%.
Pay attention! Neither plan A or B pay for part B excess charges or pay for the foreign travel benefit.
Medicare plan C, popular in areas where part B charges are not allowed
You can qualify for plan C only if you are eligible for Medicare before January 1st 2020, so if you are on Medicare before that, you are eligible for plan C, if you are not on Medicare after January 2020, you cannot purchase the plan C.
Plan C is the second most comprehensive plan, it is remarkably similar to a plan F which we will cover in a moment. It is going to pay the part A deductible, the Part A coinsurance, the Part B deductible, it also pays the 20% that Medicare does not cover.
What plan C will not cover are the Part B excess charges, therefore plan C used to be a pretty popular plan in areas where part B excess charges are not allowed to be charged like Pennsylvania, New York and some other States.
Medicare plan D, additional prescription drug coverage
Plan D is going to pay the part A deductible, the $1,400, the part A coinsurance, the Part B coinsurance, the 20% that Medicare does not cover. Plan D does not cover the Medicare part B deductible, which is $198, and it does not pay part B excess charges as well.
A lot of people get confused between plan C and plan D with part C and part D so it is really important that we make that distinction; Medicare part C refers to Medicare Advantage Plans, Medicare part D refers to prescription drug coverage. Medicare plan C and Medicare plan D are the two plans we have just talked about Aetna offers.
Medicare plan F, the all-coverer
Like the plan C, you can get the plan F only if you are eligible for Medicare before January 1st 2020, if you are eligible after January 1st 2020, you cannot get the plan F. Plan F will substantially cover all the previous plans did not cover, for almost completely, the Part A coinsurance, part A deductible, part B deductible, part B coinsurance that has the foreign travel benefit, and it does pay part B excess charges.
Medicare plan G, the greatest value
Aetna is offering plan G and they are rolling out a 14% household discount in some States starting March 13th, 2020. Plan G will cover your part A coinsurance per day stay, the Part A deductible, so no hospital bills, it is going to pay the 20% that Medicare does not pay, it is going to pay the foreign travel benefit and it also pays the part B excess charges. The only thing it does not cover is the $198, part deductible B.
Last Medicare plan, the plan N, not fixed
It is a good plan, it has four out-of-pocket potentials, it is going to pay the part A per day stay, it is going to pay the part A coinsurance and deductible, it is going to pay the 20% that Medicare does not cover, it covers part B excess charges and foreign travel so there are four out-of-pocket costs and are the following: If you choose Medicare supplement plan N, you will have to pay the Medicare Part B deductible, which is $198, after that you will pay up to $20 copay per doctor visits, for primary or specialists, the most any provider a doctor can charge you is up to $20. If you go to the ER, you are going to pay a $50 copay and if you are admitted, that is waived to $14. Then the last item that the Medicare plan does not cover is the Part B excess charges.
Popular choices
There is a lot of people on YouTube and on Facebook and some agents that are recommending Medicare supplement plan N. Plan N is one of the most popular out there because it has a lower premium, but the reason why it has a lower premium is because it has these 4 out of pocket costs ($198, the $20 copay for the doctor, the $50 for the ER and part B excess charges). But, still, the most chosen one is plan G, as the spread between plan G and plan N is just $18 a month. For just $18 more you do not have to worry about the Part B excess charges and co-pays. The only thing you pay with Aetna supplement plan G is the $198 deductible.
Business.com survey on Aetna's prices
Business.com conducted an experiment; they surveyed prices based on three client profiles across 5 zip codes in the United States. They found that Aetna's plans are average in the selection, except in the case of 55-year-olds, which did not have as many offerings. Your results may vary, based on your individual needs, but generally, prices were overall $600/year cheaper for each case study.
Does Aetna allow both short-term plans and long-term ones?
Unfortunately, you cannot get a short-term plan with Aetna. That is a big burden if you are between jobs, a college graduate or waiting to get in your company's insurance. Through Aetna, you can also add dental, vision coverage and insurance on life.
Website and contact form
It takes quite a long time to find contact pieces of information on Aetna's website, you have, in fact, to use the FAQs before. A unique thing you do not see often is that you can tweet Aetna for assistance. When looking at quotes, you can also contact them via live chat.
The difficulties of getting quotes
There is no quote feature on Aetna, it is really complicated to get how much you have to pay without contacting them first unlike other health insurance companies. Once you complete some sliding windows that ask your personal questions, you are then redirected to external pages where you have to input your credentials a second time, sometimes it happens that the tool fails and you have to do it again and again.
What do their customers think about Aetna?
We can find several websites that classify Aetna by the ratings it is receiving from its customers.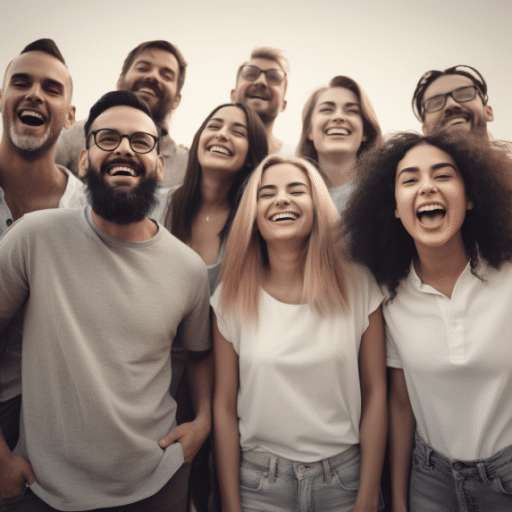 Generally, when we approach these websites, we notice that the overall score of Aetna is really low after September 2019. Aetna, with 110 reviews, currently is scoring 1.3 stars out of 5. Therefore, we will be analyzing 5 negative ones and just 2 positives to be impartial and balanced.
ConsumerAffairs, reviews on Aetna Health Insurance: https://www.consumeraffairs.com/insurance/aetna_health.html?#sort=recent&filter=none, of which:
1- star review: William of Youngstown, OH: Aetna refused to pay almost every medical procedure in 2020. Aetna denied all medicine and paid just for nonsense and you make medical calls whether or not you can see a doctor. They said to me that as they are an HMO, they have the right to tell me I can't see a specialist. They always find a way to wiggle out!
1- star review: Sara of Liberty Hill, TX: I have two special needs children, and they both receive multiple therapies a week. We transitioned to teletherapy because of COVID. They first said that we didn't have to pay any copays, now we're stuck with a giant bill. Never trust them.
1- star review: Leana of Wauchula, FL: We are stuck with Aetna via my husband's job. Getting approval for a medication seems impossible. The drugs my husband has to take require a prior authorization they continuously deny. The faxes get lost and I end up being transferred to five different departments.
1- star review: Court of Atlanta, GA: Most of my medications have required preauthorization, or I have a crazy high deductible to get medications. Once the deductible is met, which means you have to pay for everything, they have the right to deny the medication once they have to pay. I was transferred for 48 minutes to different departments. When you call for basic help they answer from India.
1- star review: K. of Harrisburg, PA: I have been a customer with Aetna for over seven years and have yet to have ONE satisfactory experience with them!
The first 5-star review dates back to the last year, meanwhile, all the negatives are recent.
5- star review: Cynthia of Apache Junction, Arizona: When we moved to another state, I was able to get a lower monthly premium with Aetna than with my previous supplemental plan. The coverage is the same (plan G). The ease of switching plans was easy also. Both my husband and I have Aetna and have been happy with this plan.
5-star review: Timothy of Mission, KS: I recently enrolled in Aetna Coventry Freedom Plus plan as my wife previously did. As a PPO it practically covers every medical care provider, we would need including dental and vision. Although getting questions answered online via messaging can be a bit difficult for those atypical requests, they do a fine job. I do not know why anyone would ever want or need to enrol in Part D.
Conclusions
Disadvantages —
Aetna has been a long-lasting company and surely it will exist in the next decades to come, also is selling more and more each month passes and the population of the United States is growing, and therefore it could be a good investment.
Customer reviews tell us that in general people feel that insurance is just a burden, and most of them, of course, would prefer not to have such a monthly or yearly costly financial product to pay. It is common on every insurance website to see really low reviews as most companies, once they get the money, will try to find any gap not to give you. It is common.
On other websites we find that Aetna is much more expensive than other companies, it is possible in fact that, given that Aetna is a big company, it also sells its brand along with the premiums it sells. In fact, it is quite possible that less known companies will offer the same benefits or premiums at a lower price.
Their website is not clear about the quotes you will have to pay, you have to contact them first
Even if they tell you that they are a global service provider, outside the United States it is like selling jackets in a middle eastern country hit by 300 days of sun a year.
Advantages ++
Even if the prices of the premiums are higher than many other insurance providers, Aetna will be a much more stable option through time. It is well indicated, especially, for the Americans who wish to live or work as expats above, as they have really good prices to cover you in foreign countries.
It is really easy to contact Aetna even by a simple tweet, unfortunately, sometimes you may have to talk with people outside the US.