AJ Bell Review 2022 – that will be the topic of today's article.
It will also look at things from a UK tax residents point of view vs somebody who is an expat or plans to leave the UK in the future.
If you want to invest or ask me some questions, you can contact me using this form, or use the chat function below.
Who are AJ bell?
Founded in 1995, AJ bell are one of the larger firms in the UK, competing with the likes of Hargreaves Lansdown, Moneybox and Vanguard.
They have over 200,000 UK based customers and 50 billion assets under management.
They offer a range of products and services including:
Funds – a whole range of funds, from the UK and overseas.
ETFs – including passive and non-passive ETFs.
Unit trusts – a type of collective investment.
AJ Bell YouInvest ISA – this is a more flexible option than the Lifetime ISA mentioned below. This allows you to receive tax relief on your investments in line with UK laws.
AJ Bell YouInvest lifetime ISA – this option is available to people who are under 39 years old. You can contribute 4,000GBP per year. The UK Government gives a bonus of 25% on investments and this can be withdraw to buy a first house or after age 60 for retirement. This does mean though that you will be penalised for taking money out before 60, unless you are trying to buy a house.
Junior ISAs – Junior ISAs were bought in to help parents living in the UK save for their kids future in a tax-efficient way. Many parents have used them to pay for their children's university education, first home or just give them a head start in life.
What are the charges like?
The average charges are 0.25% per year for a do it yourself (DIY) account, excluding any fund charges.
However, there are tiers. So whilst the majority of clients pay 0.25% below 250k, there are discounts above 250k.
What are the positives associated with these accounts?
The best things are:
The research and IT system is good
The fees are reasonable – cheaper than many competitors on similar sized accounts
The range of investments is quite extensive. This includes both their own funds and third party funds
They do have some useful tools and videos for beginner investors
They have a wide range of options available for UK residents, including the Junior ISA, which allows you to invest for your kids
They have bought out new options, including a financial advice-linked service. However, reports are it isn't very sophisticated and offers just basic advice services.
They are pretty much just as good as the other DIY investment accounts in the UK. The biggest indication of investor returns is things like investor behaviour (how much people invest for,, for how long, do they panic etc) and how the markets are performing. The DIY account you use isn't an important indicator of returns.
What are the negatives?
The downsides of AJ Bell are:
They are a big firm. This is usually a negative and not a positive. So just like a lot of the banks, you often get a "one size fits all" approach to customer service. There have been many complaints about slowness and processes from customers online for this simple reason.
It is no safer than dealing with a boutique firm – remember it is a huge misconception to suggest bigger firms are safer. All investment companies now need to abide by strong regulations, with checks and balances and/or government guarantees on deposits.
They aren't focused on a niche such as high net wealth or expat advice. They are good for a "one size fits all" platform, but not for specialist advice
They are quite UK centric which isn't great for somebody who is planning to live abroad
The UK regulation is a double edged sword. Buying certain professional asset type investments is harder in the UK, as is some kinds of US ETFs domiciled in America due to EU laws the UK is still following. These kinds of laws and restrictions will only become bigger over time in all likelihood.
They focus on DIY investing can cost investors money, especially during extreme times like 2008 and 2020. For a small minority of people DIY investing works but the majority of people panic when markets are down, and get too excited when they are up. 2008 and the recent falls in March 2020 were two great examples of investors panicking. This helps explain why the average DIY investor gets results like these.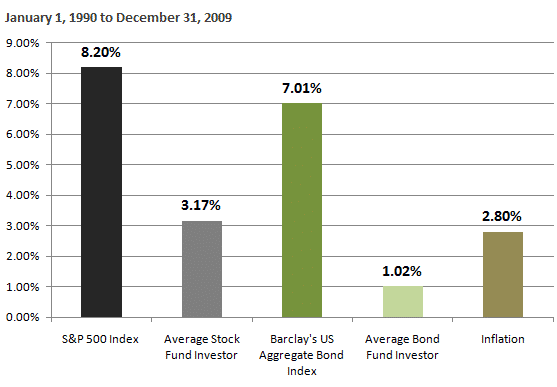 There have been complaints from both advisors and clients about SIPPS. Whilst the Pensions Ombudsman has rejected some of these claims, it does appear that some processes aren't what they could be.
Conclusion
AJ Bell are a UK-centric option. They are fine for the average DIY investor who can control their emotions during the good and bad times.
However, the recent stock market plunges have taught many investors an important lesson.
That lesson is that good investing is easier said than done. So many people claim they will buy and hold even during moments like 1999-2000 and 2008, but the recent market falls have suggested otherwise.
So many investors panicked and sold out during the worse moment, due to fear. Likewise, during the best moments, many investors get too excited.
This leads to "buying high and selling low" and trying to time the stock markets based on emotion and reading sensationalist headlines online.
Such moments of stock market volatility and investor panic, shows the benefits of getting sound advice.
In much the same way that a personal trainer can help with motivation as much as fitness, a wealth managers role should be as much emotional as technical.
Beyond that, if you have any niche advice needs, such as expat and high net wealth advice, you are unlikely to gain too much value here.
Further Reading
What are the options for UK expats living overseas, and for those planning to live overseas, in an ever complicated world?
The article below investigates this very topic.
Tags
aj bell asset management
,
aj bell balanced fund
,
aj bell fees
,
aj bell isa
,
aj bell login
,
aj bell or hargreaves lansdown
,
AJ bell review
,
AJ bell review
,
Aj Bell review 2020
,
AJ Bell Review 2021
,
AJ bell reviews
,
AJ bell reviews
,
AJ Bell Reviews 2021
,
aj bell sipp
,
aj bell sipp
,
aj bell vs vanguard
,
aj bell youinvest review
,
is aj bell safe