I often write on Quora.com, where I am the most viewed writer on financial matters, with over 395.5 million views in recent years.
In the answers below I focused on the following topics and issues:
As a Canadian expat what are my options to invest in the US and Canadian stock markets?
Is there a bubble building up in the UK housing market?
Can you work abroad for a UK company as an expat?
If you want me to answer any questions on Quora or YouTube, or you are looking to invest, don't hesitate to contact me, email (advice@adamfayed.com) or use the WhatsApp function below.
Some of the links and videos referred to might only be available on the original answers.
Source for all answers – Adam Fayed's Quora page.
As a Canadian expat, what are my options to invest in the US and Canadian markets?
Firstly, some expats use their local Canadian address to open up accounts overseas.
This is risky as it is falsely using your Canadian proof of address document to open up an account. Most Canadian brokers will close down the accounts of non-residents if they find out.
I have had countless people reach out to me who got into this situation, especially if they moved to a place such as Russia, which is sanctioned.
Being forced to sell and liquidate is also a potential tax event, so is best avoided.
What you need, therefore, is a portable, solution. In other words, if you leave Canada or your new country of residence, the account won't just close down.
There are two options for portable, expat-friendly, accounts. Those are do-it-yourself (DIY) and advisor-led.
DIY will be a bit cheaper, but it will take you more time. What is more important, moreover, is statistics show that the majority fail long-term.
Research by Vanguard, and others, have found that DIY investors tend to underperform, at least long term.
In addition to the reasons given in the chart above, the biggest reason is failing to control emotions.
We are seeing that these days. The Ukraine-Russia situation, a Chinese lockdown, inflation, interest rates, and many other events are resulting in volatile markets.
Not only volatile but unpredictable. That is always the case, but these moments tend to become more enhanced every few years.
Social media has just made it more difficult for people to be sensible, as too many watch fearmongering content and then delay investing.
A good advisor can make emotional self-control easier, in much the same way as it is easier to get fit if you get a personal trainer, and also diversify yourself properly.
In any case, with both options, you need to give your proof of ID and address + do an application form to get started.
Is there a bubble building up in the UK housing market?
There are several reasons to think a bubble is forming, but also some counterarguments.
House prices are of course based on supply and demand. In most parts of the UK, supply is too weak, due to planning laws and so on.
Demand tends to be influenced by:
How strong the economy is (unemployment, real earnings, and so on)
The rate of interest rates and how easily banks will end
Affordability (house price to rent ratios)
The reasons to think the UK housing market is in a bubble include:
Affordability
On some measures, real UK house prices are still not at a peak. Many people forgot that. Yes, in nominal terms, prices are higher.
Yet adjusted for inflation and wages, prices are only higher in London and some other hotspots. The pandemic, and the "dash for space", seem to have increased house prices in the rest of the UK, but we are still below the peak.
Some would therefore argue that we will have to see another peak in unaffordability, similar to in 2007, for UK housing as a whole to be seen to be in a bubble.
London is perhaps another question.
2. Interest rates and the general economy
After fifteen years of UK house prices not reaching a peak relative to wages and adjusted for inflation, some people would argue that the recent increases are nothing abnormal.
In other words, the strong growth in the last two years only brings prices almost back to where they were in 2007-2008, on those affordability measurements.
That is a relevant argument if interest rates stay very low – say at below 1.5% – but less so if rates keep increasing for the first time since the early 2000s.
What's more, the headwinds to the economy mean that there could be a growth slowdown, and even a recession, in 2023 or 2024.
With that being said, some factors could point to house pricing holding their value including:
Higher disposable incomes for some. This is due to the work-from-home culture. Many people have saved money on commuting times, lunches, and so on. This has shielded them from the recent inflation surge.
The pandemic has resulted in plenty of people being able to leave the big city and buy a bigger place in smaller towns and cities. This could be a boom for smaller places.
Of course, London is more like an economy by itself and depends on global demand, rather than UK demand only, which means that the local economic conditions matter less. This is especially the case for prime, expensive, central London property.
In any case, I wouldn't buy UK property in the next few years if you are hoping for quick profits.
If you are looking for long-term profits, focus on places with decent yields, in good locations, and where the leverage/debt makes sense – even adjusted for higher expected interest rates.
People forget that even in the good times property can only compete with markets if you factor in those things.
It is a huge misconception that capital values keep pace with major stock markets like the S&P500, over the long term.
Can you work abroad for a UK company?
The simple answer is yes, but there are different ways to do it.
The main ways are:
Secondment or project basis
For shorter-term assignments, expats can be sent for a fixed period, typically a year or less.
Even many expats who aren't on short-term contracts are moved for 2-3 years only.
This is far easier if the British company has an office overseas or at least local partners.
2. Full-time working (longer-term)
This tends to happen when people work for the overseas arm of a British company. Let's say you work for PWC in the UK, and then go to PWC Singapore.
In this case, though, you are often employed by the local entity, especially if it becomes a very long-term arrangement.
Ultimately, if somebody is being paid more than they are in their home country to come overseas, there are usually two reasons for this:
The place in question is dangerous or has a low quality of living. For example, jobs in Oil & gas pay better in places like Iraq, for obvious reasons
It is difficult to find a local person to do the job at a cheaper rate. This tends to happen in developing countries
3. Remote
With the rise of the internet, more employers are willing to say that their employees can work from anywhere, even though some are worried about the possible tax obligations.
So just as some people are leaving London to work in the countryside with WIFI, others are moving overseas.
If going for the final option, however, it is important to understand the full tax and other obligations.
As more people go for this option, there are likely to be two trends:
More enforcement of the tax rules
A higher number of remote and digital nomad visas give people a legal way to comply.
Pained by financial indecision? Want to invest with Adam?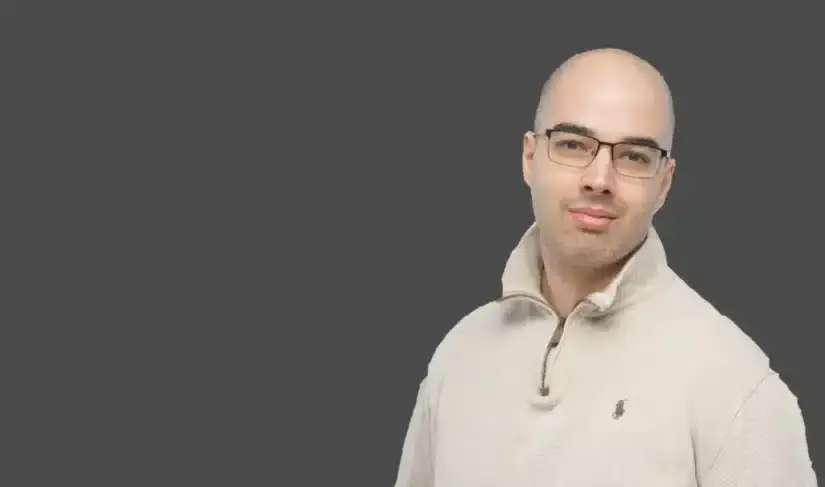 Adam is an internationally recognised author on financial matters, with over 623.1 million answer views on Quora.com, a widely sold book on Amazon, and a contributor on Forbes.