Bank J Safra Sarasin is a well-established worldwide organization that is dedicated to sustainability.
It has a presence in more than 25 places throughout Europe, Asia, the Middle East, and Latin America thanks to its banking operations there.
The company places a focus on safety as well as well-managed and moderate expansion for its clientele and is recognized globally as a symbol of tradition in the fields of private banking and wealth management.
Bank J Safra Sarasin is a prominent sustainable private bank that provides all of the benefits associated with the banking environment in Switzerland, together with innovative and individualized advising services that concentrate on possibilities in worldwide financial markets. In fact, it is one of the best wealth management banks in Switzerland.
When working as an investment adviser and asset manager for individual and institutional customers, the Bank delivers a high level of services and competence.
Therefore, the company places a strong emphasis on maintaining a healthy financial position, providing superior services to its customers, and producing products of an exceptional standard.
Bank J Safra Sarasin's most valuable capital is its staff. They will be necessary for the organization to achieve its goals in the present as well as in the future.
Customers, Management, and other business partners of the Group place a great premium on their social abilities, as well as their professional credentials, as well as their technological ability.
The accomplishments of Bank J Safra Sarasin are dependent on the zeal and dedication of each and every one of its workers located all over the globe.
As a result, Bank J Safra Sarasin places a high priority on ensuring that its employees are dealt with in an honest and ethical way. The staff of Bank J Safra Sarasin is very much conscious of the obligations that come along with being an entrepreneur.
If you want to invest as an expat or high-net-worth individual, which is what I specialize in, you can email me (advice@adamfayed.com) or use WhatsApp (+44-7393-450-837).
In general, we don't recommend investing through banks, as better options usually exist.
However, this article will also focus on some of the positives.
Bank J Safra Sarasin Review: Wealth Management
Your money may be effectively preserved and expanded upon with the help of Bank J Safra Sarasin's bespoke Wealth Management services, which offer the right basis.
Providing high-quality relationships and investment management that is centered on the requirements of their customers are at the heart of their company.

Their customers were given the option to choose one of three distinct engagement models, which included discretionary portfolio management, flexible investment advising, and our custody and execution services.
Each individual's wealth condition is one of a kind, and Bank J Safra Sarasin aims to provide a tailor-made answer for each and every one of those situations.
This serves as the context for their comprehensive offering of services and skills, which includes serving either as an investment adviser or as an asset manager for private customers.
The services provided by the bank are dependent on the in-depth knowledge that their workers possess, the rigor that is ingrained in their procedures, the thoroughness of their controls, and the discretion of our workforce.
In order to maintain a level of service that is reliable and predictable, the bank takes the same methodical approach to deal with each unique circumstance.
Sustainable Private Banking
The bank is completely devoted to its long-standing concept and practice of providing customers of all ages with financial advice.
It is designed to provide customers the peace of mind and consistency that is necessary if they decide to pass down their money to subsequent generations. As a privately held financial organization that is family-owned, the bank places a high value on taking this strategy.
The concept of sustainability is fundamental to the bank's investing philosophy, and the incorporation of sustainability criteria into the bank's investment strategy is one of its primary focuses.
In order to maintain its position as a pioneer in the field of sustainability as well as a thought leader in the field, the bank is continuously improving its corporate strategy in order to remain at the forefront of the market for sustainable investments and relevant global sustainability reporting activities.
Additionally, proximity is an essential component of sustainability, and the bank has fashioned its whole landscape of investment products as a partnership, with the intention of catering to the specific requirements of each customer at each stage of the engagement process.
Discretionary Portfolio Management
Delegating the administration of your money to professionals can save you time and provide you with more peace of mind.
Your bankable assets will be invested by the bank's staff, who will also design an investment plan based on your goals and risk profile and guarantee that your portfolio is monitored thoroughly. The bank provides clients with access to a wide variety of diverse portfolios.
You will retain control of your assets even if you will outsource the administration of those investments.
You will be kept up to date on the choices that were taken on your behalf by the bank's teams if you maintain frequent contact points with your relationship manager and make use of the sophisticated reporting that is made accessible on the bank's digital platform.
Investment Advisory
Keep full control of your money while taking advantage of the bank's wealth of experience. Bank J Safra Sarasin has devised adaptable investment advising solutions for customers who choose to have direct control over the management of their capital.
In the end, you are the one who decides what investments to make, but you do so with the assistance of an experienced and committed financial sparring partner who provides pertinent insights and tests your ideas.
You will be given the keys to a personalized portfolio if you take advantage of sound advice and combine it with personal control. This will make it possible for you to make strategic transactions while maintaining a focus on the long term.
Private Equity
The Bank J Safra Sarasin Bank provides its customers with a variety of alternatives to take part in private equity investing activities.
Customers have access to investors with similar perspectives and the potential to build mutually beneficial collaborations in this industry as a direct result of the Group's worldwide network and sourcing skills.
Custody & Execution
The bank provides a solution to experienced investors who are interested in playing an active part in the independent management of their assets.
Its "Custody & Execution" structure enables investors to freely guide your investments, make orders via its network, and engage directly in the financial markets, all while taking advantage of the ease that its digital platform provides.
The bank is able to provide its customers with a trading service that is available 24 hours a day, seven days a week by virtue of its worldwide presence in regions such as Asia, Europe, the Middle East, and Latin America. This service includes trading in precious metals, options, futures, and foreign currency.
Hedge Funds
Bank J Safra Sarasin has been a successful investor in Hedge Funds since 1989. With more than USD 10 billion in Hedge Fund assets under its care, its team of experienced investment professionals is committed to choosing the best-in-class managers with a focus on finding unique sources of alpha.
The bank uses its long-term relationships in the Hedge Fund business to get access to managers with limited capacity, negotiate better terms, and find interesting investments as the market changes and new opportunities come up.
These skills are backed up by a deep knowledge of unrelated, niche strategies and the best risk management technology in the business.
Through the bank's Institutional Hedge Fund Solutions, it sells everything from mixed products to highly customizable Discretionary and Advisory orders.
Lombard Loans
Take advantage of this bank's experience in offering loan facilities that are intricately related to asset management.
It provides counsel that is both cautious and comprehensive in this area, while at the same time never losing sight of your particular needs.
Discover the adaptability of Lombard loans, which will allow you to investigate new possibilities while maintaining your current liquid portfolio.
Lombard loans provide the opportunity to gain a broader diversification of your investments, optimize their performance, or cover short-term cash requirements through collateralized lending.
This opportunity generally comes in the form of a diversified portfolio, which may include bonds, shares, investment funds, precious metals, cash deposits, or structured products, and it does not require the sale of assets that are held with the bank.
Financial Planning
This bank places a high value on promoting a concept that educates clients on the most effective ways to construct, protect, and maintain money over the course of a lifetime while also making preparations for the future.
Its advisers will probe all areas of your specific circumstances to fully grasp and, where it is feasible, predict the complexities that you and your family will confront as you move through the phases of life.
The goal is to offer you with total peace of mind by giving the answers and advice you may require on estate purchase and sale, retirement planning, succession, and charitable activities in Switzerland. This will be accomplished by delivering the answers and advice you seek.
Mortgages
Investing in a vacation or primary home is a significant life milestone. Your specific needs and preferences will decide the kind of financing that is most suitable for your situation.
The mortgage products that the bank offers may be customized and arranged by real estate professionals in order to meet the needs of a wide variety of borrowers.
Digital Services
The Wealth platform offered by the bank is a cutting-edge digital solution that enables intraday portfolio appraisal and trading capacity around the clock.
Keep a close eye on your finances at all times with the help of sophisticated alerts for your accounts, instruments, and portfolios. These alerts give you the ability to choose from a wide variety of push notifications that may be personalized.
Keep an eye on the markets with customized watchlists, check on your pending orders, and pay careful attention to your trades.
Conveniently perform money transfers, create standing orders, and move funds from one currency account to another. Access financial documents and share confidential information with your relationship managers via chat, voice talk, and video call.
Real Estate
JSS Real Estate Management SA provides customers with assistance in the development of their respective themed real estate investment portfolios. The group is also responsible for the active management of the public real estate investment fund of the bank.
Bank J Safra Sarasin Review: External Asset Managers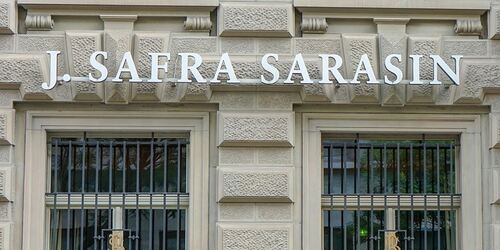 At each and every level of the business operations, Bank J Safra Sarasin is there to accompany and advise the External Asset Managers. They provide services that are of a professional caliber, as well as high quality and sustainable.
Bank J Safra Sarasin provides each External Assets Manager with a specialized adviser who sees to it that the bank satisfies the requirements of its customers as a whole. It collaborates closely with you to ensure the success of both you and your customers.
24-hours Trading Service
Trading experts at the bank cater specifically to the requirements of active investors, independent asset managers, and family offices.
This group offers a one-of-a-kind access to the whole spectrum of investments via the use of a cross-asset strategy. Clients are granted access to international markets and a diverse investment universe.
They also acquire the ability to take advantage of short-term investment opportunities and receive tracking and up-to-date trading suggestions that span all asset classes.
Customers are able to take use of a trading service that is available 24 hours a day, seven days a week for stocks, options, futures, foreign currency, and precious metals.
This is made possible by the worldwide presence that the bank has in Asia, the Middle East, Europe, and Latin America.
Sustainable Investments
There is no such thing as neutral money; everything is determined by how it is spent and invested.
People make a conscientious choice to respect the natural world and work toward social equilibrium when they choose to put their money into businesses, nations, and sectors that practice sustainable practices and provide sustainable investment opportunities.
In 2019, Bank J Safra Sarasin celebrated 30 years of achievement as a pioneer in the field of sustainable investments and a thought leader in the industry.
Structured Products
Structured Products may be purchased from Bank J Safra Sarasin by External Asset Managers with or without a pre-existing agreement between the two parties for the management of external assets.
This is subject to a distribution agreement that is already in place. The bank's skill in creating trading ideas and its emphasis on tailor-made creative solutions are both beneficial to the customers of the bank.
In addition to offering effective post-trade services, the bank is always on the lookout for the most competitive items and prices the market has to offer.
Advisory
The following categories fall under the bank's "Advisory if and when it is needed" service umbrella:
1. Third-Party Funds
Fund Research conducts research on funds managed by other companies and provides advisory services with the intention of increasing clients' returns by making various suggestions.
Funds are chosen for this purpose by using a quantitative model that is based on a number of objective variables. Datastream and Lipper are used in the selection process.
2. Own Funds
The comprehensive selection of investment funds provided by the bank enables investors to establish personalized investment strategies that are adapted to their specific needs, with the end goal of building profitable portfolios.
Maximum safety and above-average growth of wealth are benefits that come from having a fund managed by a team of professionals that are highly skilled
3. Financial Planning
The early identification of risks and opportunities, as well as the delineation of the most suitable actions to take, are both outcomes of sound financial planning. The bank's professionals are skilled in developing individualized and comprehensive solutions for the needs of its customers.
4. Single Security Advice
The bank provides clients with expert guidance on a variety of investment options, including stock, fixed income, foreign currency, and derivative products.
It offers customers with top bond selections that are diverse across ratings, maturities, sectors, nations, and currencies, and it creates trading, investing, and hedging ideas on stocks.
Custody
Serving the needs of the bank's customers is one of the institution's highest priorities. This is an important element of its history, which dates all the way back to 1841.
As a result, its fundamental principles include things like trustworthiness, effectiveness, dependability, robustness, discretion, and sustainability.
These guiding values may be seen reflected in the bank's top-ranked custody services, which have garnered recognition from the financial sector.
Clients of Bank J Safra Sarasin are able to spend more time with their customers thanks to the efforts of a specialized staff, which also guarantees that both the customers and the bank's customers get the high-quality services to which they are entitled.
Digital Services
Bank clients may take advantage of intraday portfolio appraisal using the bank's cutting-edge Wealth platform.
Through a wide variety of customisable push notifications, customers may always know what's going on with their money thanks to accounts, cutting-edge instruments, and portfolio alerts.
They can keep tabs on the market with custom watchlists, track transactions in real time, see financial paperwork, and more.
Targeted Products
The bank is able to assist customers by providing products that are specific to their needs, such as:
1. Islamic Finance
Prior to the widespread availability of Sharia-compliant financial instruments, Bank J Safra Sarasin had already established its competence in Islamic Finance.
The bank's platform is the only full-featured Islamic Wealth Management platform in Switzerland.
The bank's independent Sharia Advisory Board backs the Islamic Finance department's development of private banking products appropriate for Muslim and non-Muslim investors alike.
2. Private Label Funds
Clients may build up their own sub-funds, giving them the option to market and manage the assets of the fund under their own name.
A third party may also administer the assets. Private Label Funds managed by the bank are registered in both Switzerland and Luxembourg.
Certificates produced by Bank J Safra Sarasin may be created and actively managed by External Asset Managers, in addition to Private Label Fund solutions.
3. Credit Facilities
Customers who want to buy, construct, or remodel a home may count on the bank's help.
There are a lot of moving parts, but one of the most critical is finding reliable funding for the necessary structural design and implementation.
The bank will help customers with any property finance concerns they may have.
Research
The bank's team of specialist economists, researchers, and strategists shed light on the most recent market trends and significant changes in the financial industry.
Bank J Safra Sarasi Review: Asset Management
Their Asset Management is structured to generate great long-term performance while guaranteeing exceptional customer support at the same time.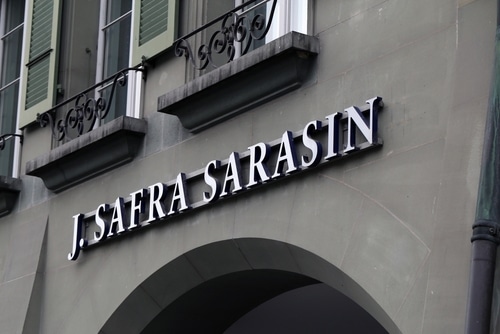 Research (which also includes research on sustainability), managed portfolio funds, institutional and wholesale distribution, portfolio management, and fund management are the five key business sectors that come together to create a powerful unit for the benefit of the company's institutional customers.
They are a pioneer in the area of sustainable asset management as well as a worldwide asset manager. They see investing in a way that is sustainable not just as a lucrative opportunity but also as the moral thing to do.
Bank J Safra Sarasi Review: Trading And Advisory
Because of their widespread presence across the world, they are able to provide trading and advising services around the clock.
Their customers get the highest levels of investment counseling and financial strategy advising because of their one-of-a-kind network as well as their access to all financial centers.
Bank J Safra Sarasin is responsible for executing orders in currencies, derivatives, precious metals, and stocks on behalf of both their individual and institutional customers.
It should come as no surprise that the services they provide are carried out in compliance with the principles of "best execution" and the MiFID rules.
They are in a position to provide their customers with the experience and knowledge that their traders in different parts of the world, including Asia, Europe, and America, have gained over a period of many years.
They continuously improve their goods, trading methods, and services in response to the feedback they get from their customers. Their primary objective is to consistently provide high-quality service to their customers.
Structured products, fiduciary and money market deposits, a trading facility that is available 24 hours a day, brokerage services, and cutting-edge investment ideas provided by their Global Product Advisory team round out their extensive product offering.
Forex and Precious Metals
They provide a full-service trading facility for precious metals and currencies (foreign exchange). They engage in spot and future transactions in all of the main currencies, non-deliverable forwards, and swaps, as well as trading precious metals in either physical or metal accounts.
In addition to this, they provide a round-the-clock order execution service that is both quick and competent, and they provide over-the-counter options, investments in dual currencies, and structured products.
Securities
Their sections specializing in securities trading handle orders in a variety of financial instruments, including bonds, stocks, futures, warrants, and options.
The trading desks have direct access to both the SIX Swiss Exchange and the Eurex, in addition to a large network of worldwide brokers and investment banks.
Because of this, they are in a position to provide a "best execution" order procedure that is both brisk and dependable for the trading of securities. This is in compliance with the MiFID regulation.
24-Hour Trading Services
Because they have a presence all over the world, including in America, Europe, and Asia, they are able to provide their customers with a trading service that is available 24 hours a day, seven days a week, for precious metals, securities, options, and futures.
The 24-hour trading service may be accessed through a special telephone line that connects directly to their trading desks, even outside of the normal trading hours in the respective locations.
Structured Products
Their structured products offer, if required, yield optimization, capital protection, leverage-solutions, or participation on single or many underlying assets that have the potential for excellent returns.
They are able to design unique products to meet almost every conceivable form of market expectation and investor demand since the number of alternatives available to them is essentially unbounded.
Brokerage Services
They provide institutional customers with a professional brokerage solution that is tailored to their needs.
This allows securities transactions across all asset classes to be effectively handled and processed, that includes market-making requirements and facilities for share buybacks.
Specifically, this enables securities transactions to be handled efficiently. In addition to this, they provide connectivity solutions for the highly automated processing of orders.
Fiduciary and Money Market Deposits
Their deposits in fiduciary accounts and money markets provide the best possible mechanism for holding funds for the short term or the medium term.
Customers have the ability to choose from tried-and-true items that come with enticing interest rates and versatile access options.
Pained by financial indecision? Want to invest with Adam?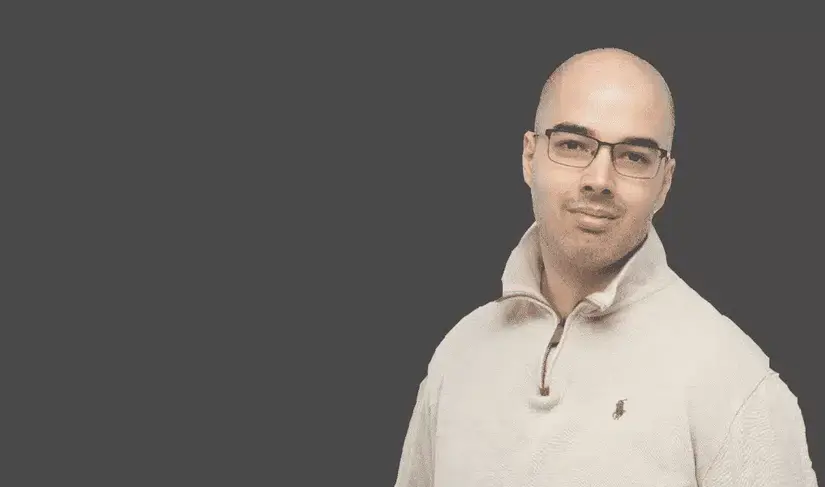 Adam is an internationally recognised author on financial matters, with over 694.5 million answer views on Quora.com, a widely sold book on Amazon, and a contributor on Forbes.