Best Bank Accounts For Expats In Morocco part 1 – that will be the topic of today's article.
Nothing written here should be considered as financial advice, nor a solicitation to invest.
For any questions, or if you are looking to invest as an expat, you can contact me using this form, or via email – advice@adamfayed.com.
Introduction
Morocco is a great place to be if you are an expat. The country offers a lot of fun and interesting things to do while at the same time being a cheap location for living. However, one thing that can trip up the newly arrived expat, especially if they're from Europe or North America, is opening a bank account.
While most expats can open a Moroccan bank account with their home country's debit or credit card, there can be problems. This is especially true for those trying to do things the non-traditional way, i.e., opening an account at a Moroccan bank before moving to the country, etc.
So, here are a few simple steps on how to open a bank account as an expat in Morocco.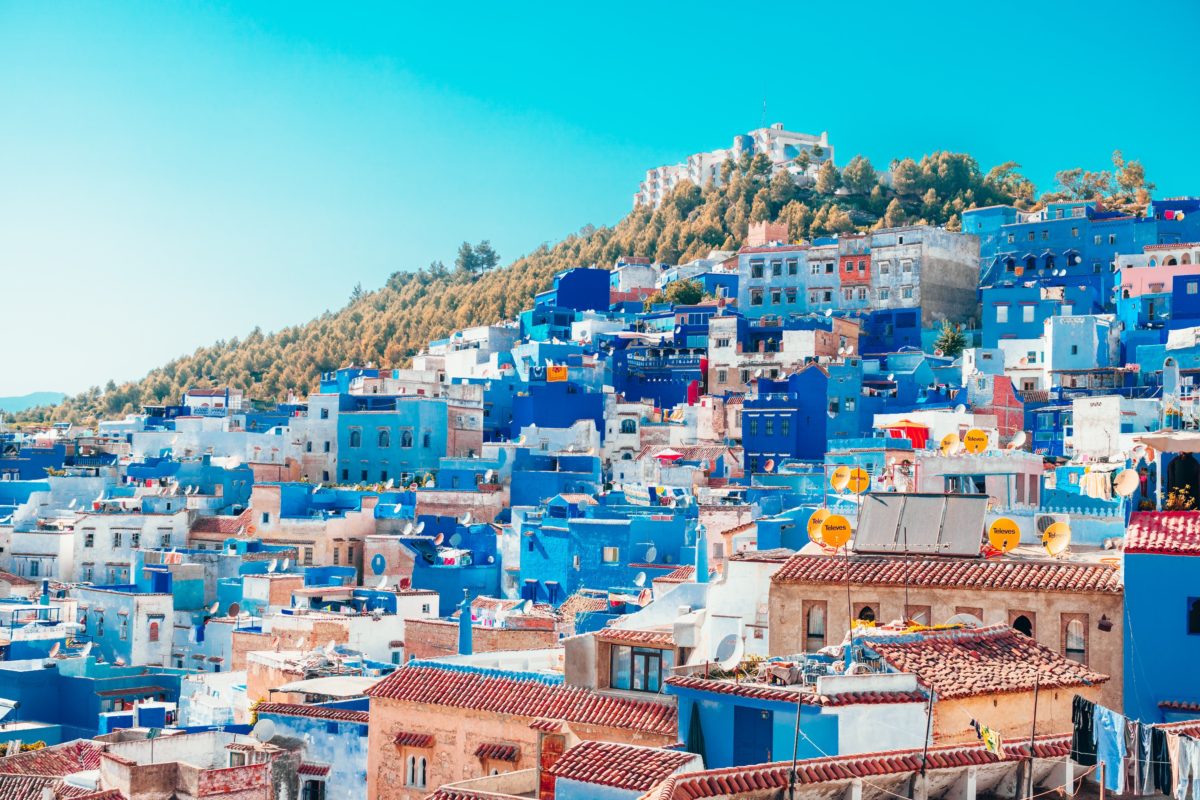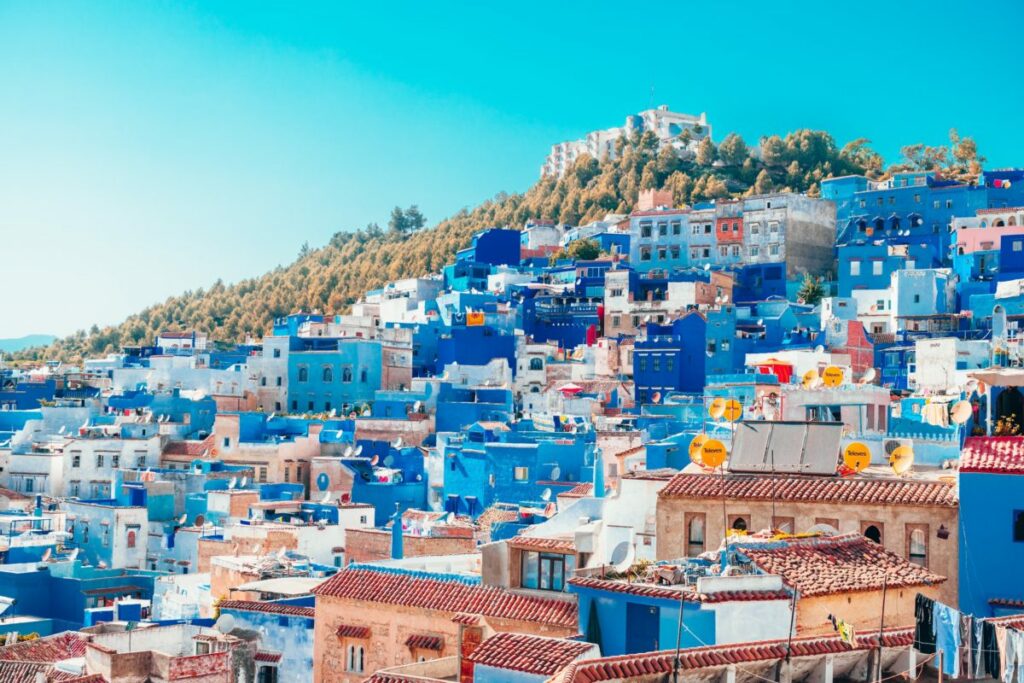 First Step: Get a Moroccan Address
For most foreigners, this will probably mean renting or buying an apartment. It would be possible for someone staying elsewhere to use the address of their hostel or hotel, but it wouldn't make much sense. The address is needed so the bank can verify your identity, and this will be difficult to do if they have no idea where you are living.
Second Step: Open a Moroccan Bank Account
Many Moroccan banks allow foreigners to open accounts, but opening them can often be difficult. Some places require proof of employment, remittance from abroad, or a local Moroccan bank reference. One place that doesn't require any of this is Banque Populaire.
Banque Populaire's requirements are pretty basic: all you need to have is your passport, residence permit (if applicable), and an address in Morocco. It might also be necessary to prove that you are not bankrupt, but there is no way of knowing this in advance.
The bank will also require you to have a local Moroccan contact to help them with the process. This could be a landlord or real estate agent or someone from your embassy or place of employment. Banque Populaire will not allow an address from a hotel, hostel, or Airbnb. They do, however, allow the address of a family member or friend.
The application process is relatively quick (from 10 minutes to an hour), but there can be some problems for foreigners who don't speak French. It's possible to complete it without any language skills, but it can take more time and patience. Banque Populaire is a national bank, so twenty-five of them across the country.
Third Step: Get a Debit or Credit Card
Once you have an account with Banque Populaire, it's time to get a debit card. There are two ways to go about this: either you can apply for a debit card when you open the account, or you can go to any branch and request one. Keep in mind that not all branches will offer this service, but if they do, it's quick and easy.
The debit cards come with contactless payment technology (NFC), allowing users to make purchases by tapping their cards against a terminal. This is very useful in Morocco, where many businesses cannot take card payments.
It's possible to get a credit card from Banque Populaire, but it can be more difficult. In this case, it will most likely be necessary to show proof of employment or income while overseas.
Fourth Step: Maintain Good Records
It's important to maintain good records of all transactions made on the Moroccan bank account, especially if you are planning on transferring money back home. The best thing to do is keep a file with everything related to the account, including copies of ATM receipts and bank teller slips.
This will make it much easier to keep track of the various transactions, and if anything should go wrong, it can be used as proof. If you lose your debit card or need any other type of help with the account, Banque Populaire's customer service is very efficient. They are quick to get in touch, and there are also numerous branch locations across Morocco should you need to visit in person.
Fifth Step: Making Transfers
One of the best things about having a Moroccan bank account is that it makes transferring money to family and friends back home simple. Many different options are available, such as wire transfers, international drafts, and the classic Western Union transfer. These will have varying fees and minimum amounts depending on where they are going, so it's important to do some research first.
Best Bank Accounts for Expats in Morocco
You've just arrived in Morocco; you have your apartment, your car, and you are thinking about opening a bank account. Morocco is different from what you know so far, so it makes sense to take the time to find an attractive bank account, one that suits both your needs and goes well with the country.
Choosing the best bank account is not that simple. After all, you are in a country with different cultures and systems, so it will probably be an adventure. This article aims to help you understand which type of accounts exist, their pros and cons regarding Morocco's banking system. With this information, hopefully, you'll have the best bank account for your needs.
1. Attijariwafa Bank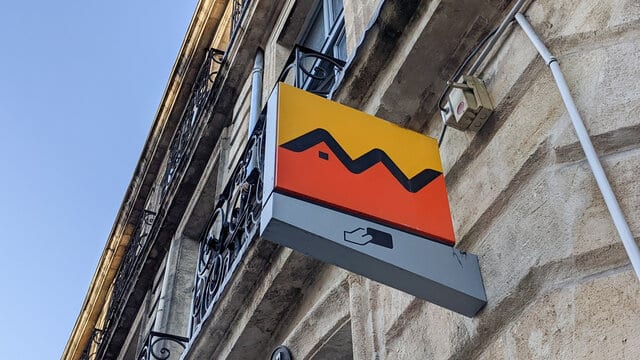 Offering a range of services for expats, including opening accounts remotely by fax or email and issuing debit cards, Attijariwafa Bank is the ideal first port of call for anyone moving to Morocco.
It offers an excellent exchange rate on cash withdrawals with MasterCard international debit cards on ATMs worldwide, including all Moroccan ATMs. This bank is also generally recognized as more accessible for foreign customers with little to no Arabic.
2. Banque Populaire Du Maroc
Banque Populaire Du Maroc has a network of over 450 branches, making it easy to access one at short notice in case of any problems with your account. With branches in Casablanca, Rabat, and Marrakech, it also has a branch located at the airport for those who have just arrived.
The bank offers accounts with debit cards that can be used at ATMs worldwide and offers cash withdrawals from any branch of Banque Populaire du Maroc or Caisses d'epargne in Morocco.
3. HSBC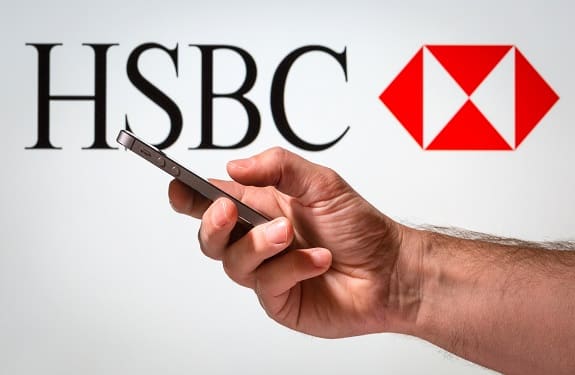 The UK bank offers a range of services for expats, including cash deposits and withdrawals at an ATM or branch worldwide with no commission charged. The only downside is that exchange rates are slightly lower than other banks, but HSBC shouldn't be overlooked as an option for customers who would like to open a bank account from the UK or who already have an HSBC account.
4. Wafabank
Wafabank offers some of the most competitive exchange rates on cash withdrawals from ATMs outside Morocco and withdrawals within Morocco, as well as two free additional cards for family members over 16 years old.
They also offer various additional services, including credit cards and financing for purchases of boats, cars, or property. Most of these services are currently only offered in Arabic, but plans are to expand the number available in French and English soon.
5. Crédit du Maroc
Offering all the traditional banking service staples plus some unique ones that aren't widely available in Morocco, Crédit du Maroc is a good choice for expats who want to open a bank account from abroad.
In addition to cash withdrawals and deposits at ATMs worldwide with no commission charged, the bank offers cash deposit machines in Morocco where small amounts of money can be deposited without opening an account.
6. BMCE


Offering an excellent exchange rate on cash withdrawals with MasterCard international debit cards on ATMs around the world, including all Moroccan ATMs, BMCE is a good option for expats who want a bank account in Morocco. The majority of BMCE's network consists of ATMs rather than physical branches, meaning it has unlimited geographical coverage.
7. Société Générale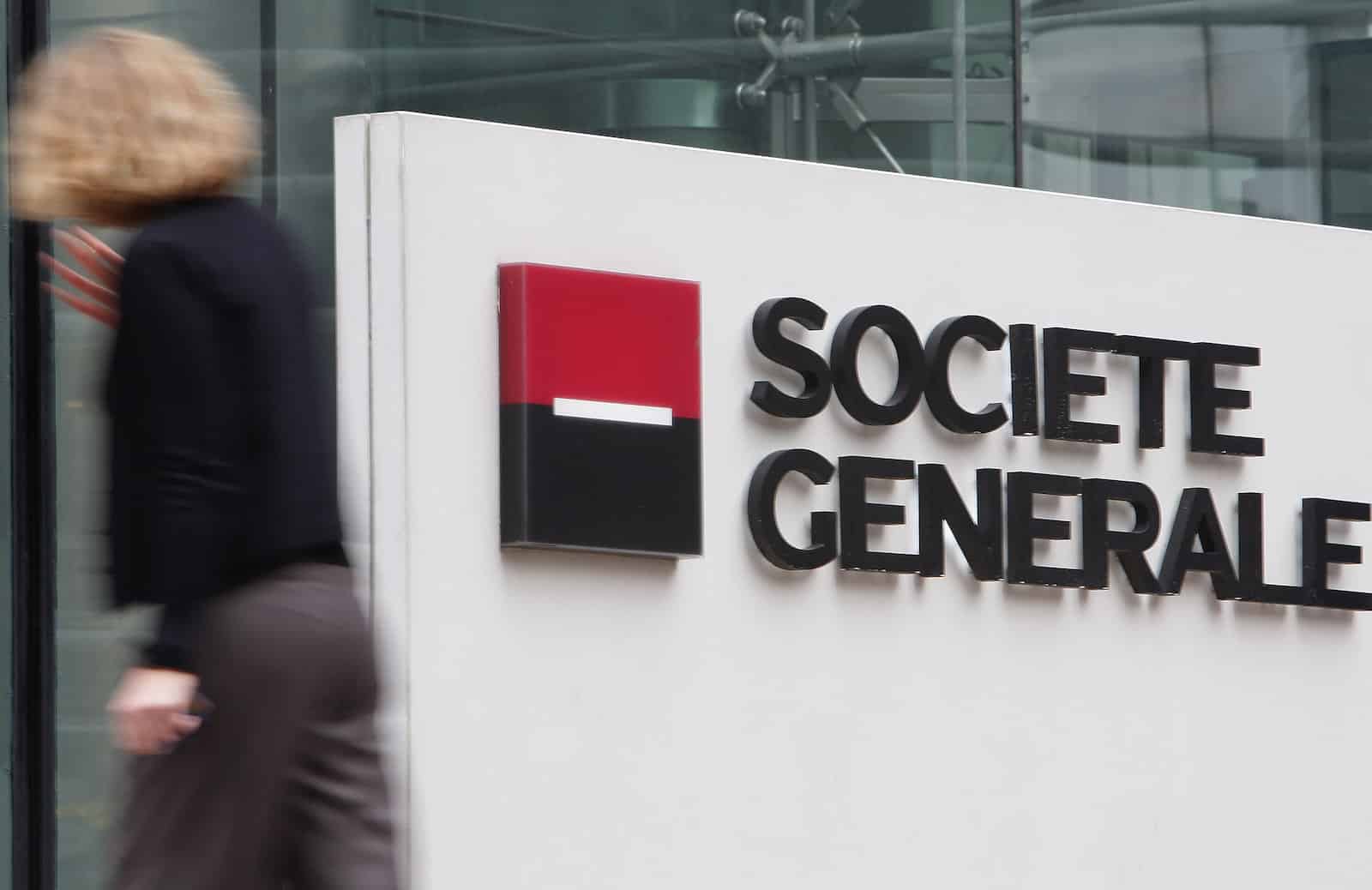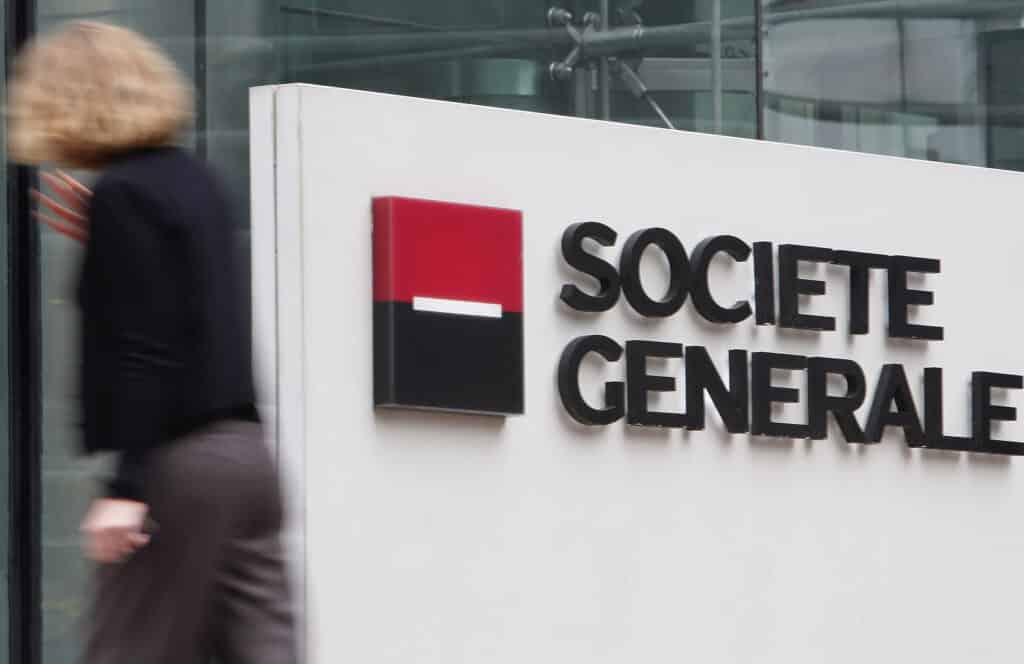 Société Générale offers a range of services for expats, including opening accounts remotely by fax or email and issuing debit cards. However, it charges commission on all foreign cash withdrawals made with its debit cards, so should only be used as an option in case other banks' ATMs are inaccessible.
Requirements to Open a Savings Account in Morocco
A savings account is a great way to keep your money safe, get the best rates possible on your deposit, and earn some interest. However, not all accounts are created equal. Before you open up a savings account in Morocco, certain criteria must be met, or you might end up losing out on your hard-earned cash. Here are five requirements to open a savings account in Morocco.
Accounts must be opened in dirhams (MAD)
A minimum of 50,000 MAD must be deposited within 30 days of opening your bank account.
There is an annual fee of 5% for accounts that do not meet the minimum balance of MAD 200,000
Accounts must be opened in a bank headquartered in Morocco.
The account holder's name and residential address must be on the Bank Account Application Form
So if you are ready to open a savings account, this is what you need to do.
Conduct some research about which bank would be best for you
Meet the five requirements listed above
Open your account
If you do not fulfill all of these criteria, then you will fall victim to Morocco's strict banking laws and end up losing out on some money (or maybe even all of it). If you follow this simple guide, however, there are many benefits to opening a savings account in Morocco.
Pained by financial indecision? Want to invest with Adam?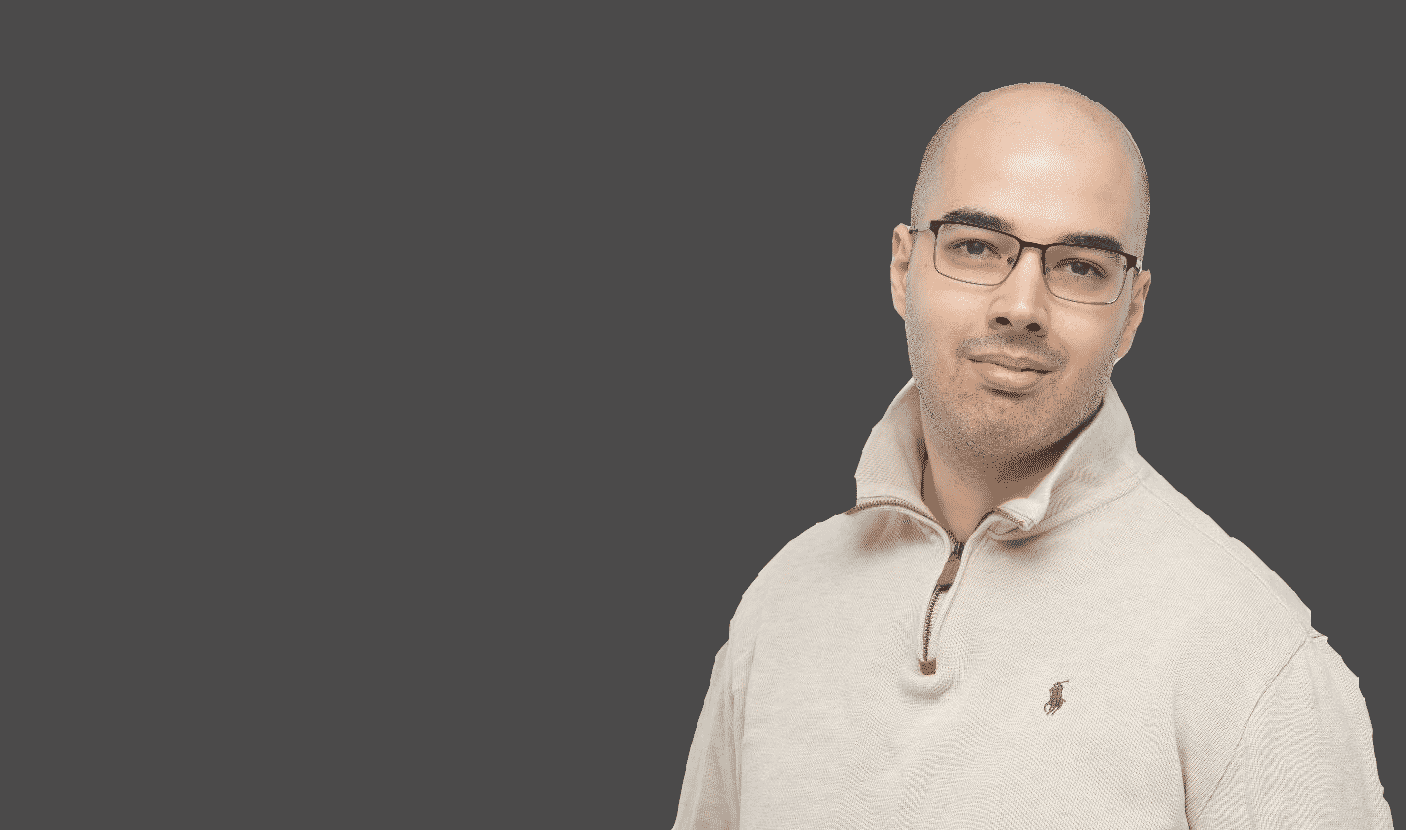 Adam is an internationally recognised author on financial matters, with over 355.1 million answers views on Quora.com and a widely sold book on Amazon