Best Bank Accounts For Expats In Morocco part 2- Part one is here.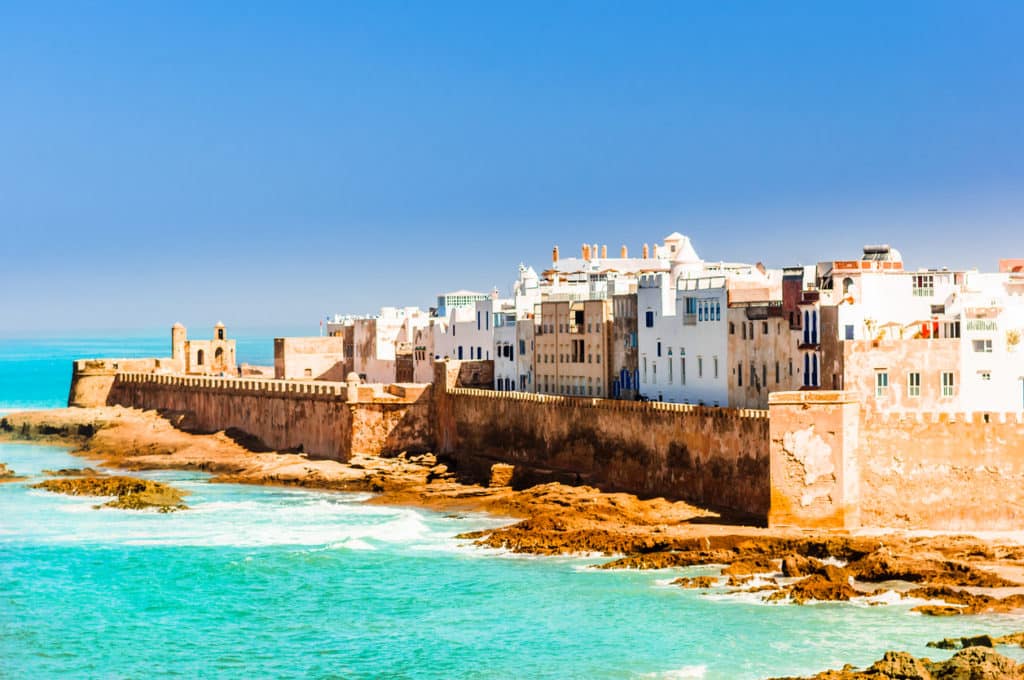 Understanding the Pros of Living in Morocco
There are many reasons to live in Morocco – the culture, the food, the language – but if you're an expat looking for a new home overseas, there are also some great reasons to choose Morocco as your next location. Here are seven pros of living in Morocco as an expat.
An Affordable Cost of Living
Foreigners on a standard international assignment package in Morocco on average spend 26% of their income on rent, which is similar to Bangkok or Dublin – but half of what you might have to pay in London. Morocco has a strong economy and benefits from a favorable currency exchange rate. It's a great country for cost-effective international relocation.
An Immediate Unlimited Work Visa
If you're arriving to work in Morocco, as your company covers your relocation costs and the job position falls within one of the professions that qualify for a work visa, you can immediately apply for and receive an unlimited renewable one-year entry visa.
This is a much better deal than many other countries like Thailand or Malaysia, which require foreigners to have a minimum of two years experience in the field.
Working from Home is Possible
If you're an expat working remotely for your home office, Morocco can be a great location as it has internet speeds comparable to much of Europe and North America. Communication with clients will be easier than in locations where upload and download speeds are slower. If you're a digital nomad, Morocco is also an excellent location.
Access to Quality Healthcare at Good Prices
The standard of healthcare in Morocco is high for a developing country; there are a number of excellent teaching hospitals that may be open to accepting international patients directly. The cost of healthcare is also much cheaper than in North America or Europe, which can be very important for expats on a tight budget.
Morocco is Surprisingly Safe
Morocco is an excellent country for women to live alone – it's considered one of the safest countries in Africa. Attempted theft and crimes against foreigners are rare, especially when compared to other popular expat destinations like Thailand or India. Also, women can wear whatever they want without drawing too much attention.
Excellent Entry Point for West African Expats
Morocco has good international relations with sub-Saharan African countries, including Senegal, Mali, Ivory Coast, etc. This means that if you're relocating from any of these countries, it may be easier to get your Moroccan visa and international relocation organized.
The Moroccan People are Very Welcoming
Morocco is a Muslim country, but it's completely safe for Westerners. There are places to practice your religion of choice, including over 15 Cathédrale Orthodoxe Russe en Afrique du Nord churches, which are open for worship to all Christians. Business-wise, the Moroccans are also very welcoming of Westerners, especially if you're working in the technology field.
Best Places Suitable for Expats in 2022
Morocco is a country with lots of interesting places to discover; most people's dilemma is where they should go first. Although you'll find hundreds of "Best Places in Morocco" articles on the web, this one will focus on five places specifically best for expats in Morocco.
Chefchaouen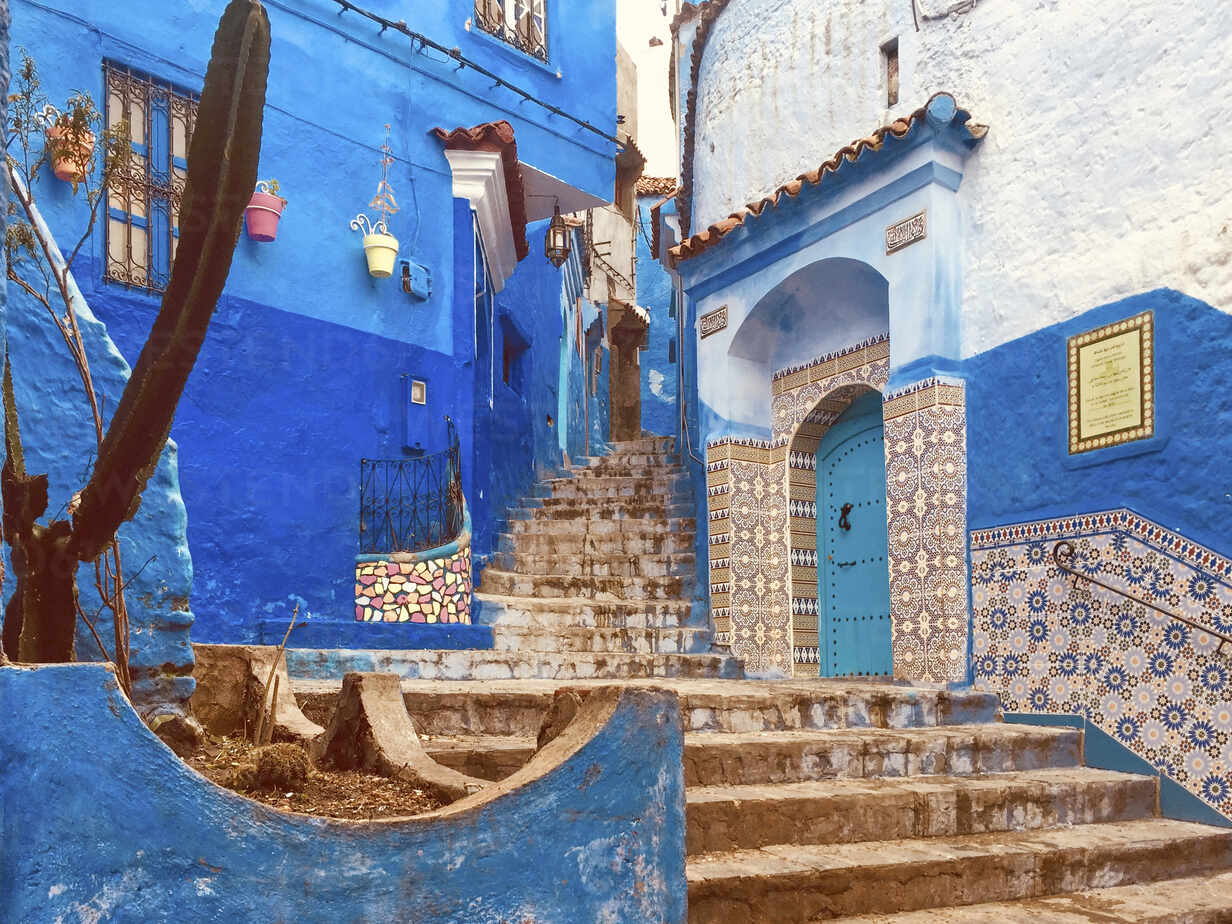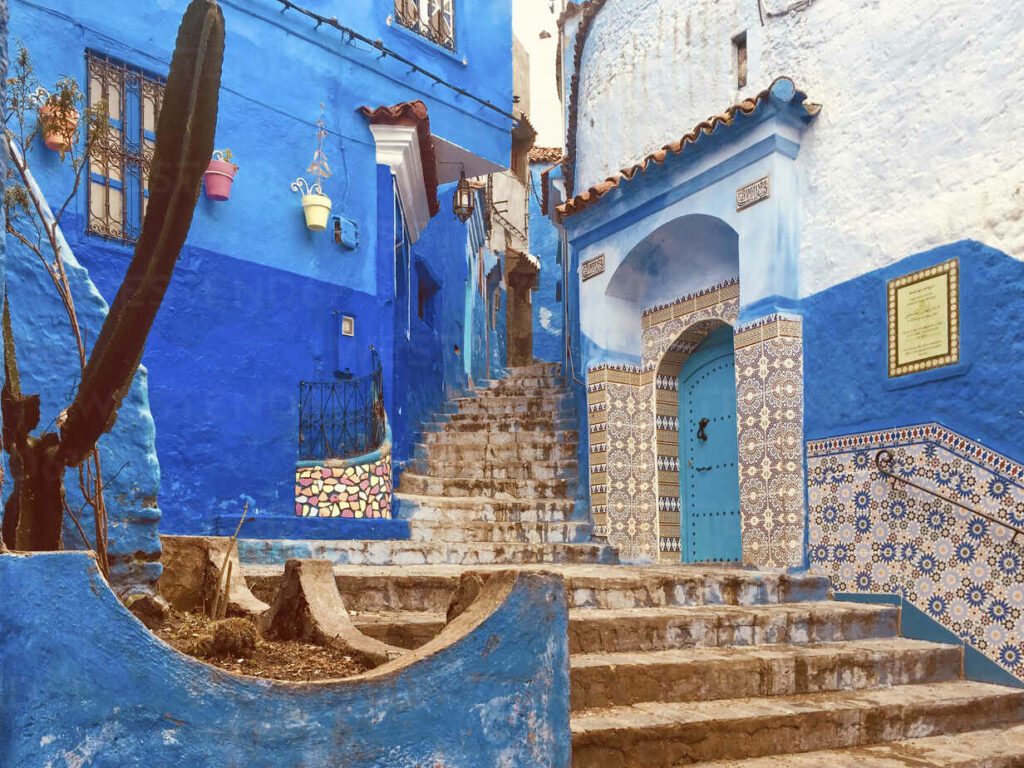 Chefchaouen is a picturesque blue-rinsed city on the mountain, at only a 2-hour drive from Tetouan and 3 hours from Tangier. The village was founded in 1471 by Moulay Ali Ben Moussa Ben Rached El Alami to fight against piracy which used the village as a base. Chefchaouen, or Chaouen, is a popular summer destination for many Moroccan and European tourists.
The village has kept its traditional architecture, with white-walled medina quarter and narrow winding streets. It's illuminated at night by blue fluorescent lighting which gives the city an unreal touch. What I like about this place is how calm and relaxed it feels; you could sit in a shisha bar peacefully while sipping your Moroccan tea all day long.
Essaouira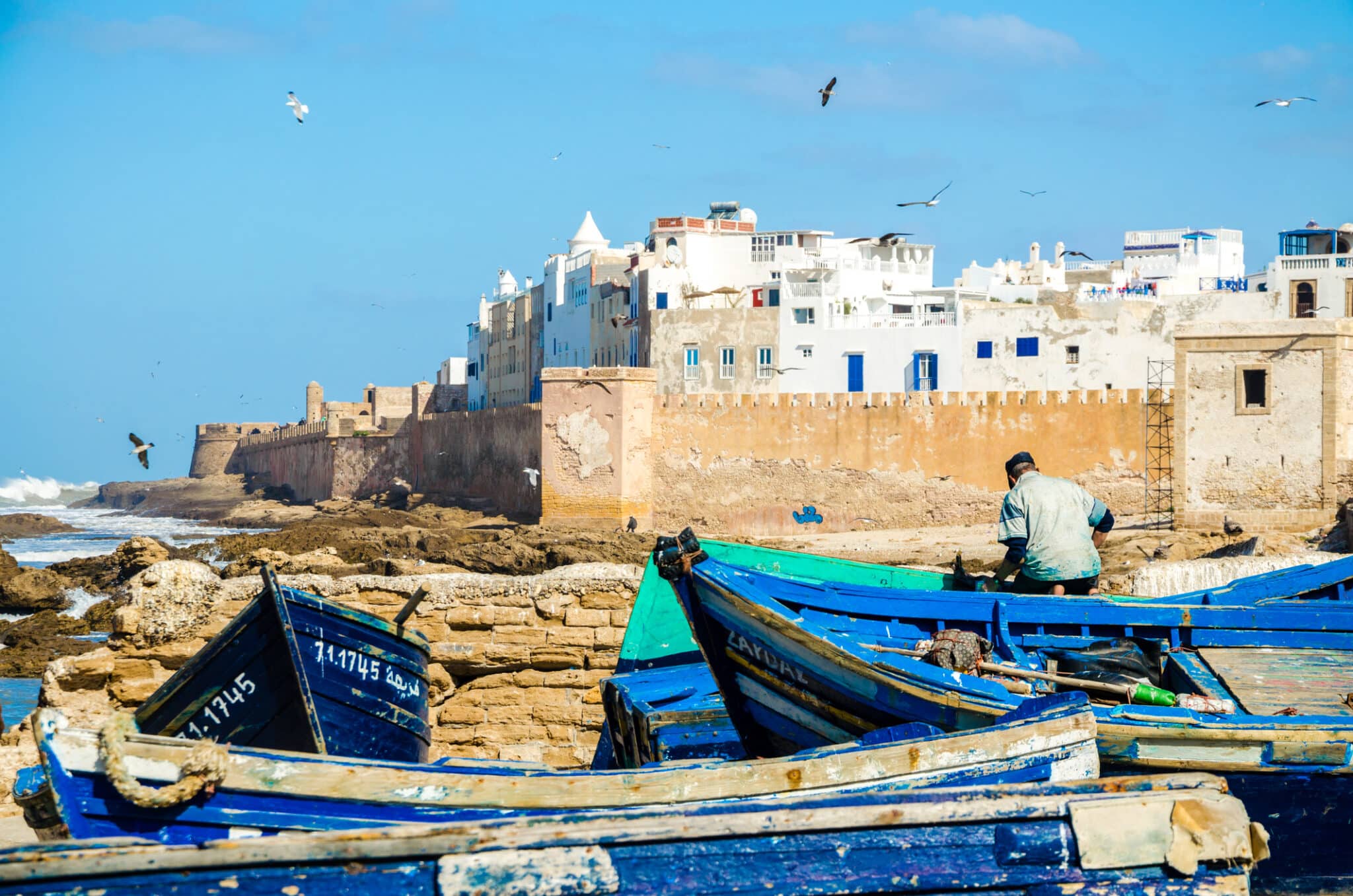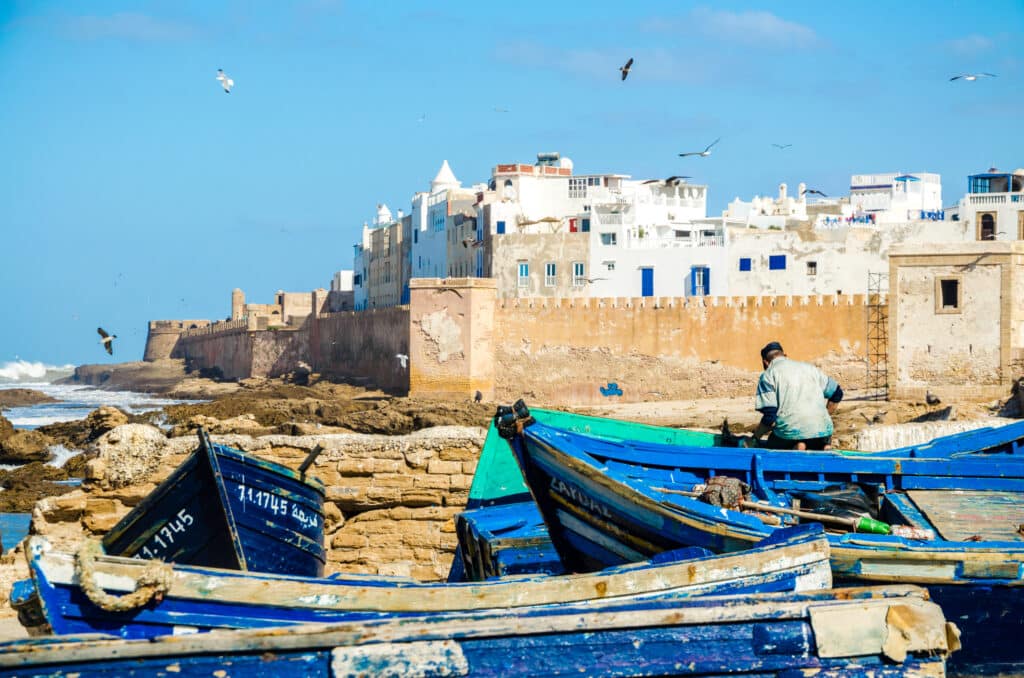 The Portuguese founded this coastal town. Later on, it fell under the rule of the Marrakesh king and finally became independent, only to be captured by the sultan Mohammed ben Abdallah in 1764. The town kept its Portuguese touch, despite being one of Morocco's most popular tourist destinations.
The town is famous for its breezy beach and large fortress walls built by the Portuguese. It's a perfect place to walk around aimlessly while feeling the Atlantic breeze blowing through your hair. My advice would be to stay at least three nights in this city; it looks better at night when the lights are turned on.
Rabat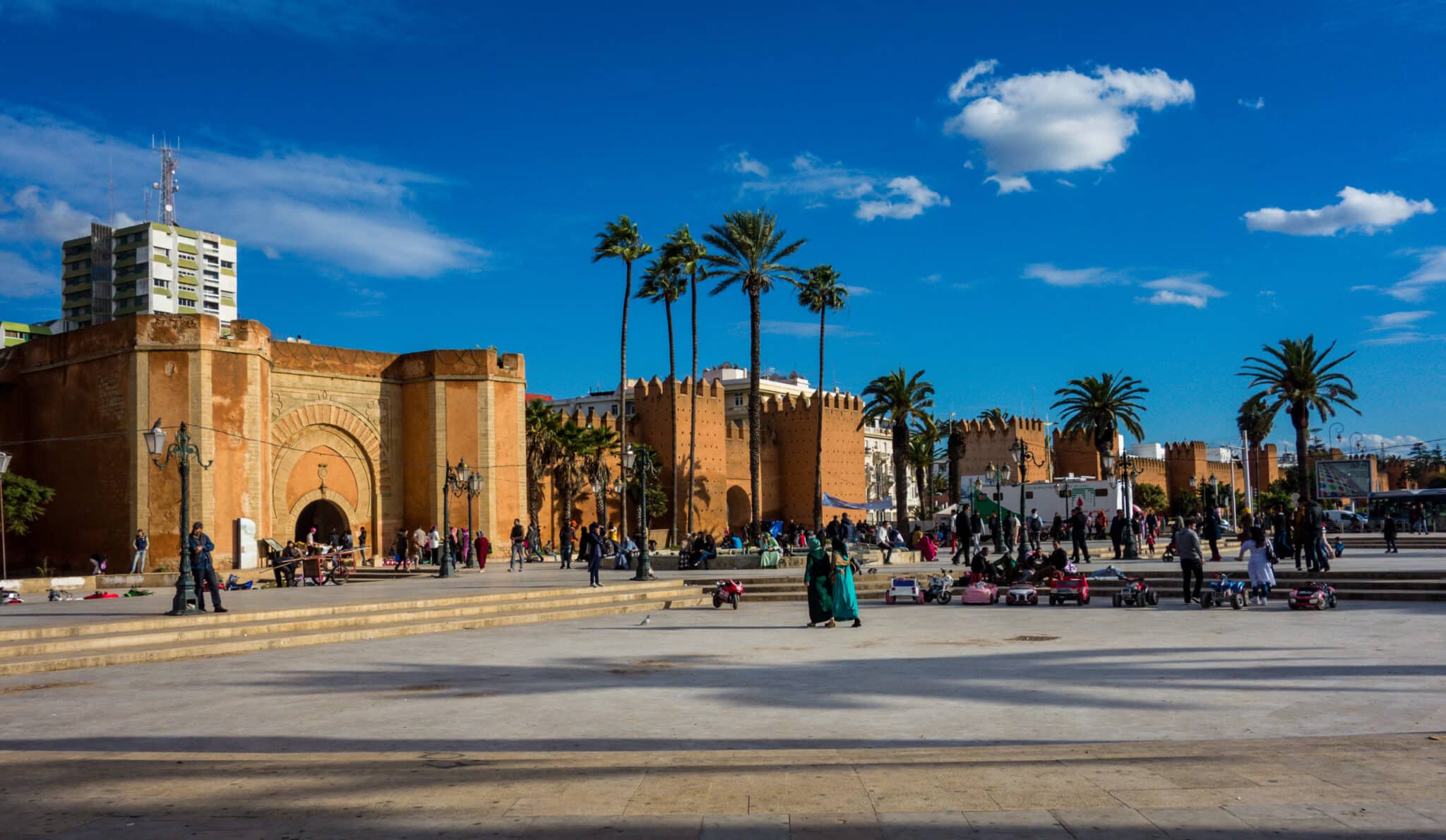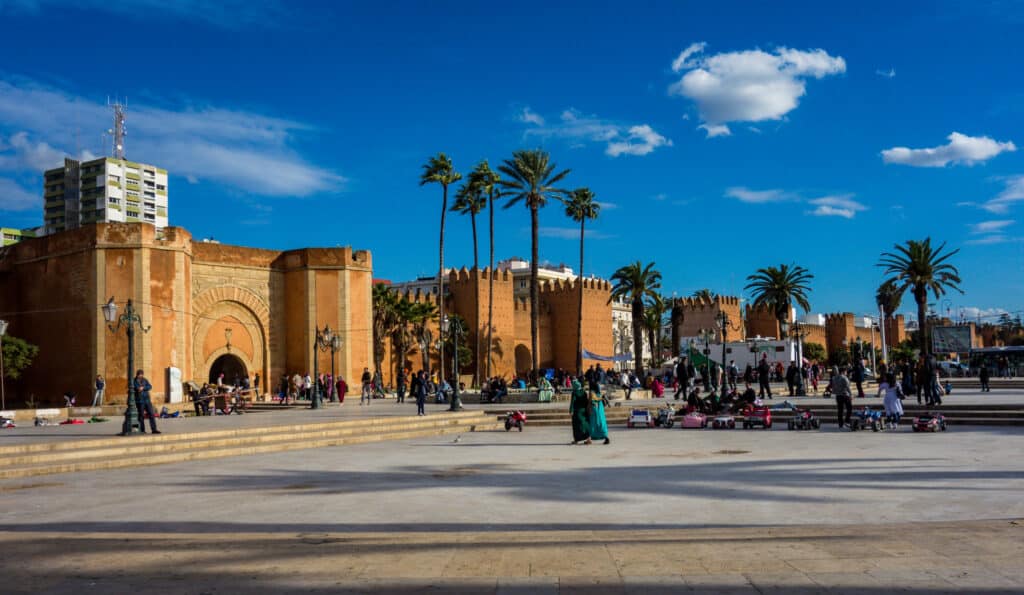 Rabat is the capital of Morocco; it's named after a Moroccan tribe, "the Berbers of Banu Rashid," which used to rule the city. It has recently become one of Morocco's most developed cities because of its closeness to European capitals and attractiveness for foreign investments.
The only thing that I don't like about this place is that it's too touristic. If you're looking for a place to live near the beach, this might not be the perfect location. Yet despite being close to the sea, people in Rabat are more conservative than Casablanca or Marrakesh, which makes it an attractive destination for expats looking for peace.
Meknes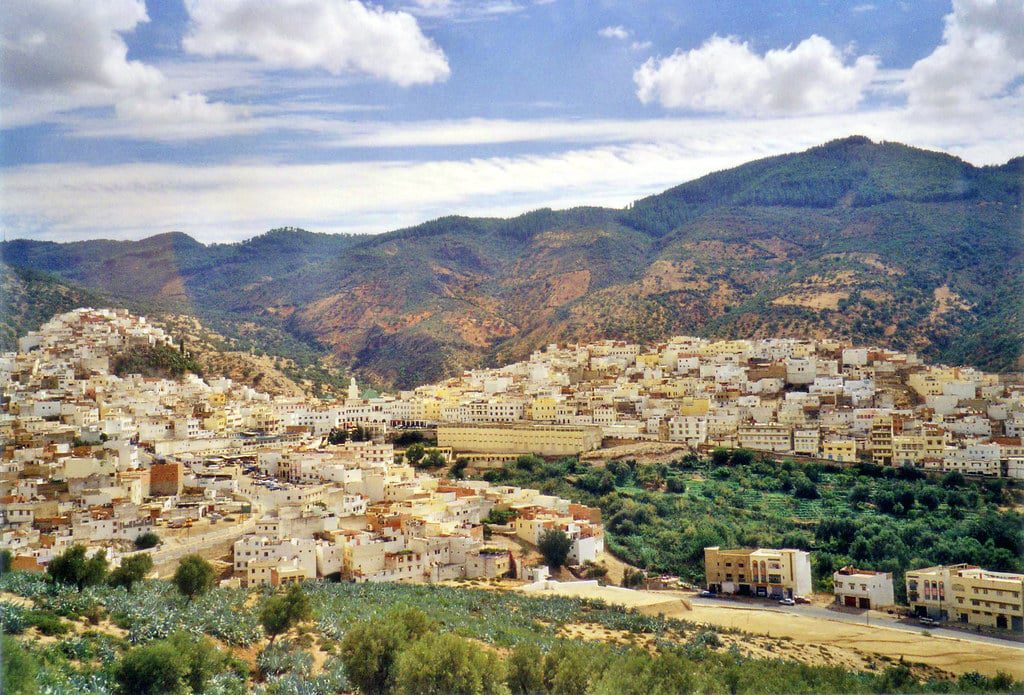 Meknes is the best place to live in Morocco if you're looking for everything nearby without having anything nearby. Sultan Moulay Ismael founded this imperial city, and it has the largest walls built around a medieval town.
What made me fall in love with this city is how quiet it feels, considering it's the third biggest city in Morocco. You'll find many cafes and restaurants nearby, but there are no shops around, which means you won't be bothered by people trying to sell things.
Casablanca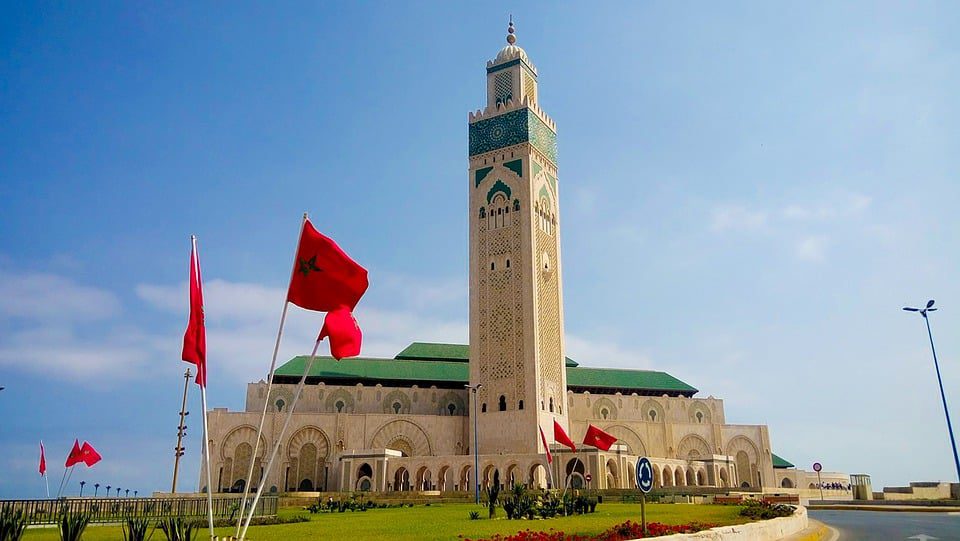 Casablanca is Morocco's largest city; it was founded by Berber fishermen from the Banu Maqil tribe who lived in the town of Aghmat around 1035. During the French protectorate, many European immigrants settled in Casablanca and helped build its modern history.
Casablanca is a place full of contrasts starting from its vibrant medina quarter where you can buy anything to its chic contemporary suburbs surrounded by large walls and modern skyscrapers. It's the perfect place to live in a developed city while having access to a traditional medina where life is still simple.
Frequently Asked Questions about Banks in Morocco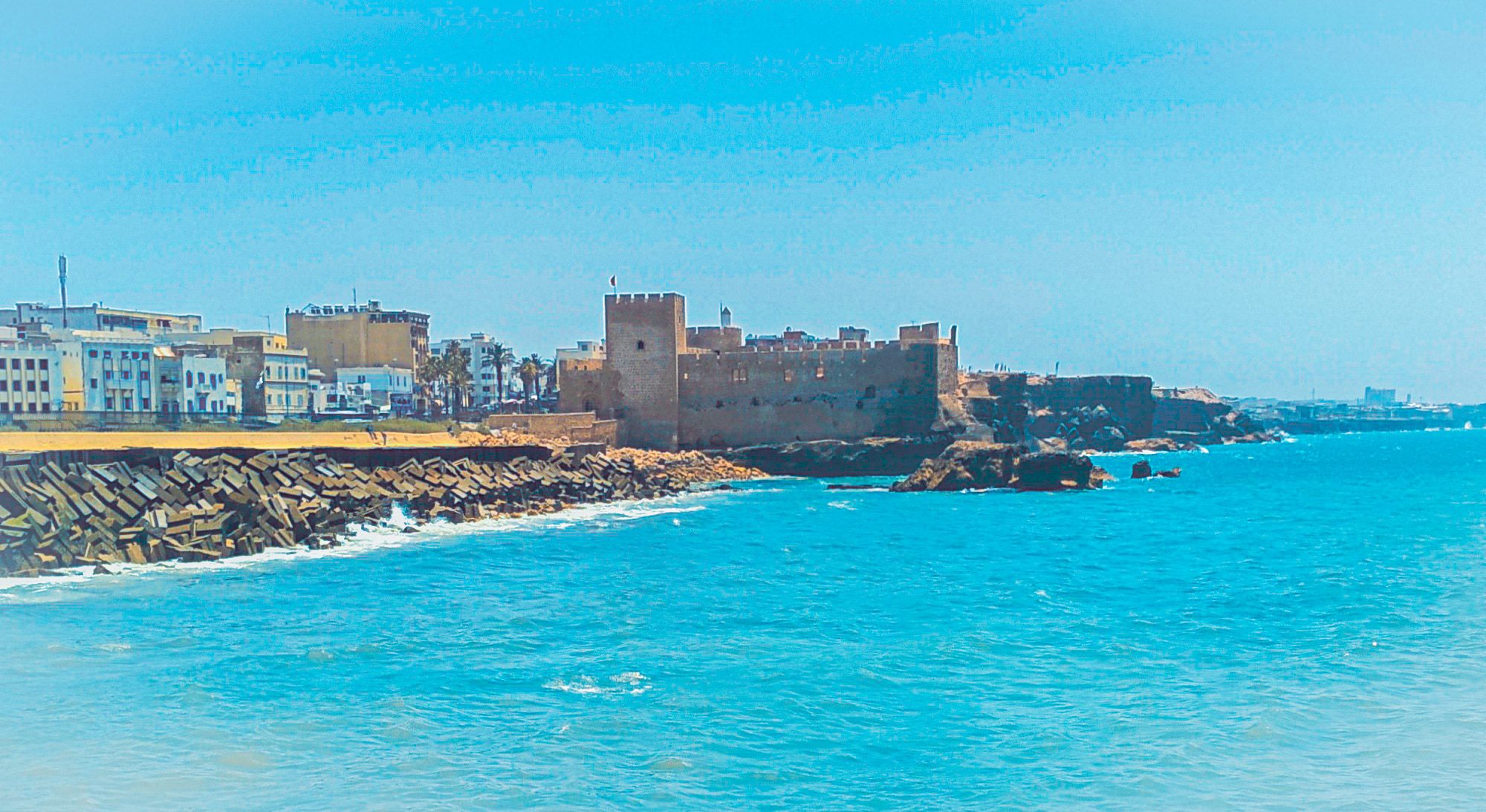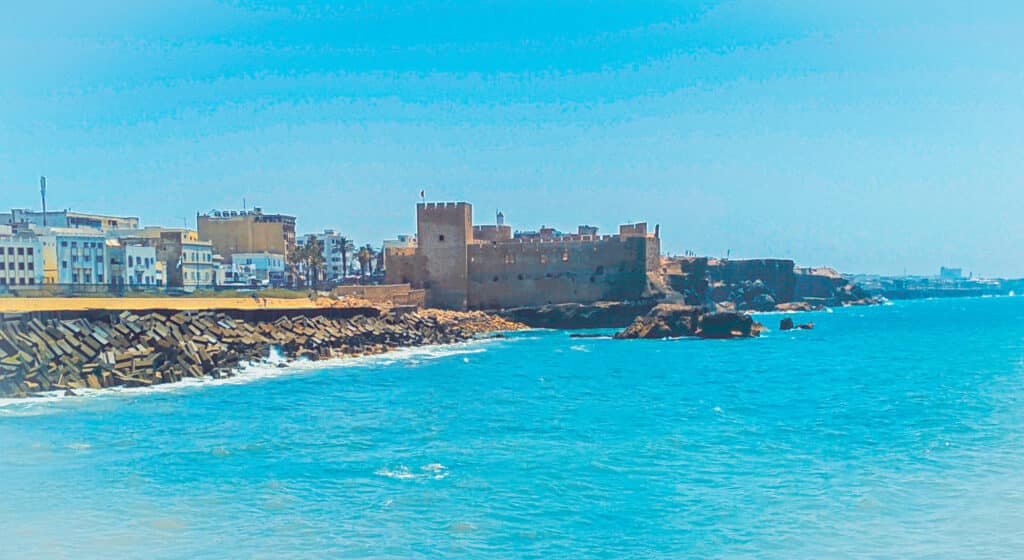 How Can I Open a Bank Account in Morocco?
You can open a bank account in Morocco at any time after your arrival to the country, but make sure you bring along all required documents and identification papers to avoid delays. Banks don't generally accept documents sent by mail, so visiting an office personally is always advised.
How Much Money Will I Need?
Minimum required initial deposit amounts will vary depending on the bank. Banks are free to set their policies regarding money placement, so be sure to inquire with your chosen bank for more information about its process.
How Many Persons Can Use One Bank Account?
The number of people using a bank account can vary, but generally, you can have as many persons as the account owners. The only limitation imposed by banks is that all co-owners must be present during any banking business involving said account. Furthermore, each person has to provide identification.
Can I Get a Credit Card?
Yes, just like any other country, you can apply for a Morocco Visa credit card. You will have to pay a security deposit to secure the card, and it has to be paid when applying at the bank. Furthermore, you have to provide documents proving your income so that your request can be processed.
How Can I Send or Receive Money?
Morocco does not have Western Union facilities available at the moment, but you can always use another country's Western Union if you need to send money. Once sent, there is no way of knowing how long it will take to arrive in Morocco (it could be days or months during busy periods). You can find a list of available countries and the corresponding codes for transferring money on this website.
Conclusion
Having a bank account and knowing about your finances is important for you as an expat living in Morocco. There are many banks to choose from, but not all of them can offer services that will be beneficial to you as an international resident. Nonetheless, take note of the factors listed above before opening a new bank account in this country.
Pained by financial indecision? Want to invest with Adam?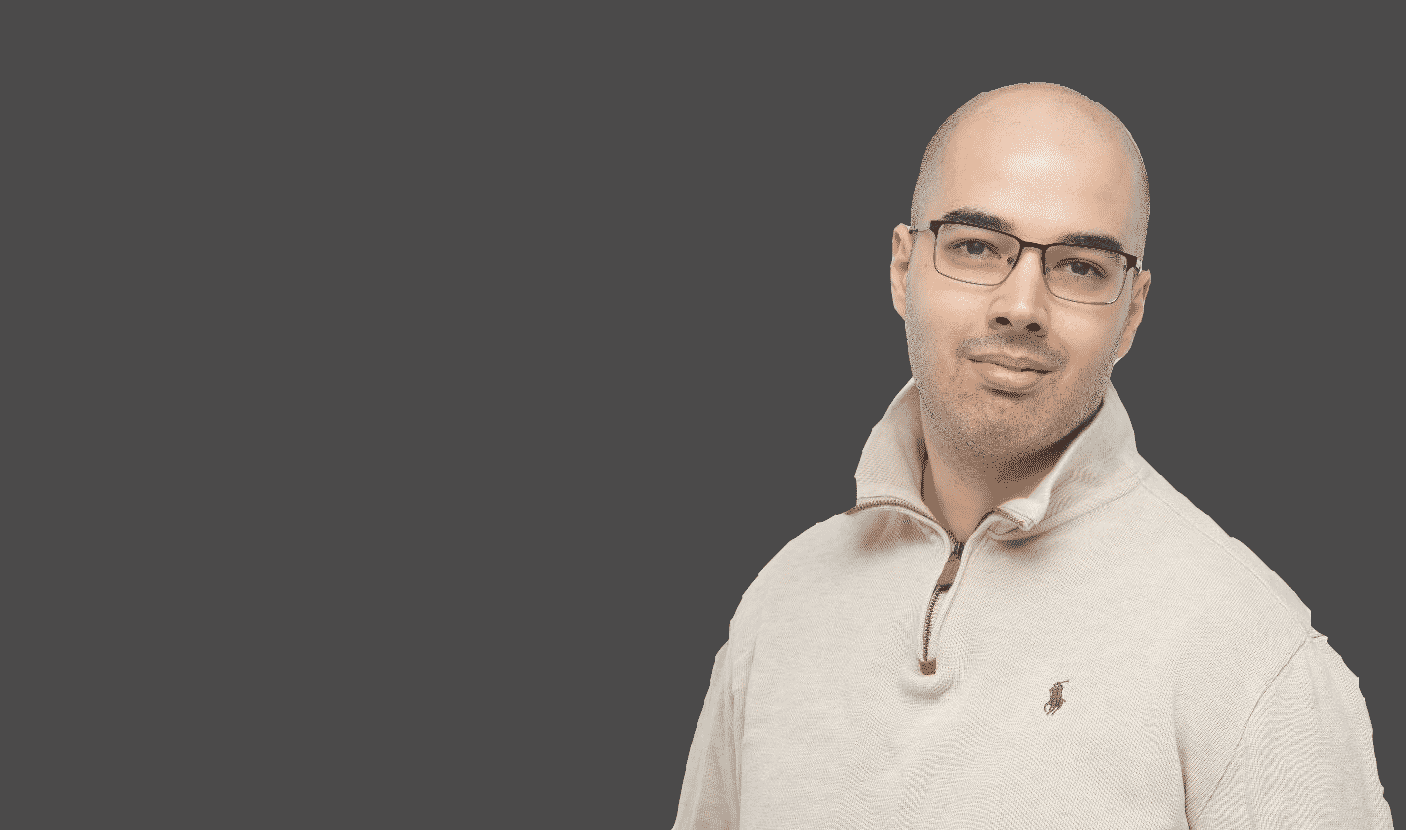 Adam is an internationally recognised author on financial matters, with over 355.2 million answers views on Quora.com and a widely sold book on Amazon