There has been an ever increasing demand for budgeting apps these days, as more people understand the importance of good spending habits towards overall wealth.
In this context, I have previously spoken about budgeting apps such as Emma and the best budgeting apps online and in Singapore.
In this article, I will list the best budgeting apps available in Australia.
If you want me to review another budgeting app, or you are looking to invest, please contact me using this form, or by using the WhatsApp function below.
Introduction
Budgeting is the process of creating a plan for how to spend your money. This spending plan is called a budget. Creating this spending plan allows you to determine in advance if you will have enough money to do what you need to do, or if you would like to do it.
If you do not have enough money to do everything you would like to do, you can use a free budgeting app to prioritize your spending and focus your money on the things that matter most to you.
Budgeting is simply a balance between your expenses and income. If they are out of balance and you spend more than you earn, you are in trouble. Many people don't realize they are spending more than they earn money and every year they sink deeper into debt.
But why is budgeting so important? Because budgeting allows you to create a spending plan, it ensures that you always have enough money for what you need and what is important to you. Following a budget or spending plan will also get you out of debt or help you get out of debt if you are currently in debt.
Once you create your first budget, start using it and get a good feel for how it can keep your finances on track. You might want to outline your spending plan or budget for a period of 6 months to a year.
By doing this, you can easily predict which months your finances may be heavy and which ones may be unnecessary. Then, you can find ways to equalize the ups and downs in your finances to make things more manageable and enjoyable.
Expanding your budget for the future also allows you to predict how much money you will be able to save on important things like vacations, a new car, your first home or home renovation, an emergency savings account, or retirement.
Using a realistic budget to forecast your spending for the year can really help you with your long-term financial planning.
You can then make realistic assumptions about your annual income and expenses and plan for long-term financial goals, such as starting your own business, buying investment or recreational property, or retirement.
Here are some basic benefits you can get from budgeting:
Gives you control over your money. A budget is a way to purposefully determine how you spend and save your money. They say that when you budget, you control your money, not your money. Budgeting saves you the stress of suddenly having to adjust to a lack of funds because you didn't initially plan how to spend it. It will also help you decide if you want to sacrifice short-term expenses like buying coffee every day in exchange for a long-term benefit like a cruise or a new HDTV.
Focusing on your money goals. You avoid spending unnecessarily on goods and services that don't support your financial goals. If you are working with limited resources, budgeting can help you make ends meet.
Keeps you informed of what's going on with your money. With the help of budgeting, you clearly understand what money is coming in, how quickly it goes, and where it goes. Budgeting saves you the hassle of guessing at every end of the month where your money went. A budget lets you know what you can afford, take advantage of buying and investing opportunities, and plan how to lower your debt. It also tells you what matters to you based on how you allocate your funds, how your money works for you, and how far you've come in achieving your financial goals.
Helps you organize your spending and savings. By dividing your money into spending and saving categories, a budget lets you know which spending category is taking up which portion of your money. This way, it will be easy for you to make changes. The budget also serves as a reference for organizing your bills, receipts, and financial statements. When all your financial transactions are organized according to tax time or creditors' questions, you save time and effort.
Allows you to save on anticipated and unforeseen expenses. Budgeting allows you to plan to save money for unforeseen expenses.
Allows you to communicate with your loved ones about money. If you share your money with your spouse, family, or anyone else, the budget can communicate how you use money as a group. This promotes teamwork on common financial goals and prevents conflicts over the use of money. Tandem budgeting with your spouse will help avoid conflicts and resolve personal differences about spending your money. Budgeting teaches family members to spend responsibility and accountability.
Helps you determine if and how much debt you can borrow. Taking a debt isn't necessarily a bad thing if debt is necessary or you can afford it. Budgeting shows you how much debt you can actually handle without stress, or whether it's worth it.
Lets you earn extra money. When budgeting, you can identify and eliminate unnecessary expenses such as penalties, fines and interest. These seemingly small savings can add up over time.
It's obvious that budgeting gives you a lot of opportunities and you definitely will be able to properly separate all your funds and manage them. You will be able to save for your further goals, to give back all your debts without any problems and a lot more.
If you are a resident, an expat or just a citizen of Australia and you're interested in budgeting your money, here in this article you'll be able to find some of the best applications that work in Australia and which give you great opportunities to complete a full-package budgeting. Here is the list of best budgeting apps that we will review today:
Raiz
MoneyBrilliant
GoodBudget
Pocketbook
Moneytree
Frollo
Raiz
First up on our list is Raif. Raiz, formerly known as "Acorns Australia", is a micro-investing application that allows users to invest in an ETF (Exchange Traded Funds) portfolio through cumulative delivery reports, recurring investments, rewards and lump sum deposits.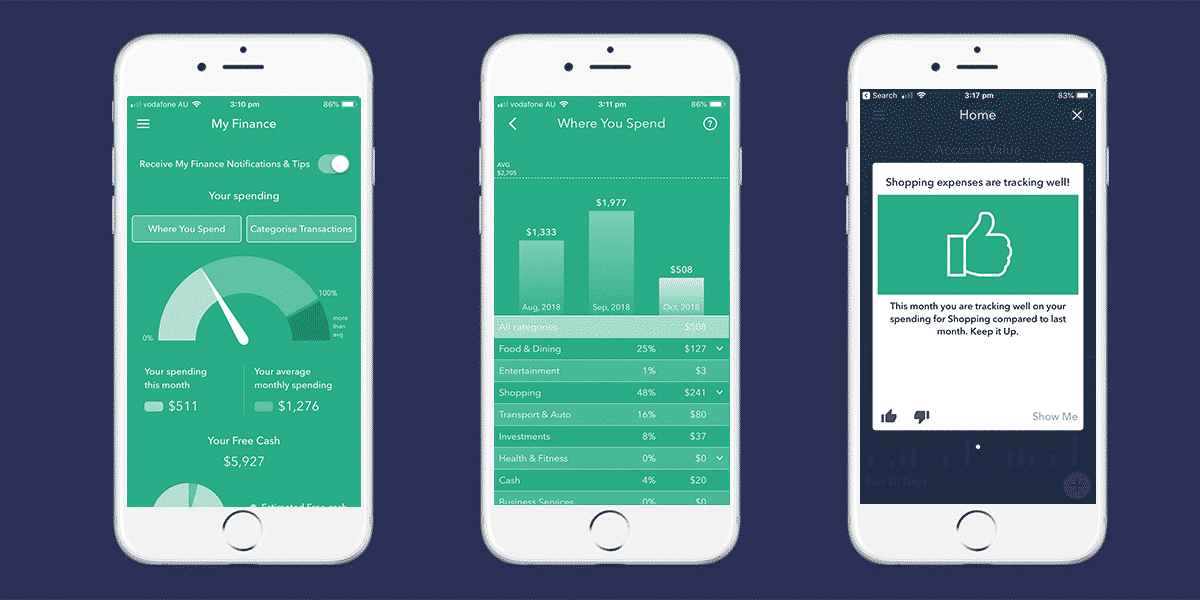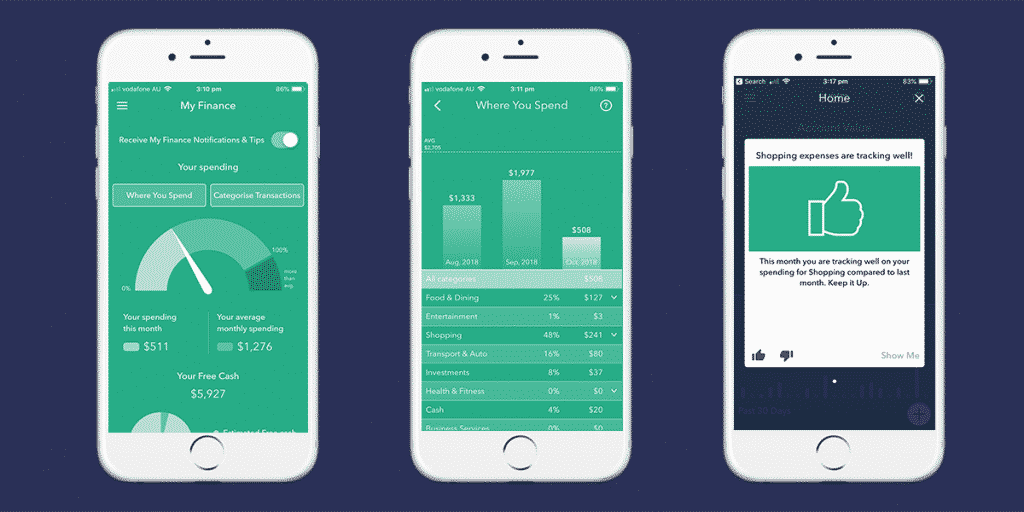 While this is primarily an investment app, it also has features that help you save money.
Not only can you use the microinvestment or regular deposit features as a tool to save by investing, but you can also take advantage of the free "My Finance" feature in the app, which provides a personalized view of your spending. This feature can split your expenses by things like food or utilities and break them down by month.
The Raiz investment platform may have a commission ($ 2.50 per month for accounts under $ 10,000 and 0.275% per year for accounts of $ 10,000 or more), but it costs nothing to simply use the savings feature.
Key features of Raiz:
Roundup technology to either save or invest every time you spend money through linked transaction accounts
One-time and recurring investment options, making it easy to invest more money with the click of a button
Your money can be invested in one of six diversified ETF (Exchange Traded Funds) portfolios
Cashback options are available after spending money with related brands
Personalized analysis of your expenses, including categorization
Savings tips sent by push notifications powered by machine learning that can also predict your future spending
A chatbot is available so you can ask questions like "how much did I save last month?"
Bank-level security to protect your information and money
Product advantages
Unique method of capturing funds through rounding up purchases you already make
Handy mobile app that you can access on-the-go
Flat-fee structure
Banking level security
Available for iOS and Google Play
Product disadvantages
If you're investing large amounts, the fees may be higher than if you were to invest in ETFs directly via an alternative brokerage platform
The usual investment risks still apply
MoneyBrilliant
MoneyBrilliant is a really cool app – it connects to over 200 financial institutions in Australia and syncs your spending to categories.
What it also offers is that it syncs ALL your money, including retirement and investment portfolios. MoneyBrilliant also has a tax deduction feature that allows you to find potentially tax-free expenses based on your occupation.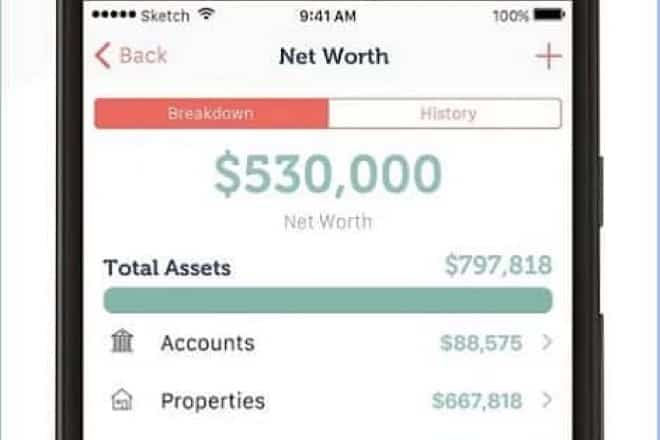 MoneyBrilliant contains many features including budgeting, account tracking, bank account optimization, savings goals, tax deductions, insurance tracking, and retirement planning. If you love apps with many features, you will definitely love MoneyBrilliant.
This will allow you to connect a huge number of accounts including savings, credit cards and super. Overall, it's great that you can add all sorts of different accounts and use different features, but the core value of the budget proposal seemed confusing.
However, unlike many budgeting apps, MoneyBrilliant is not free – it costs $ 9.90 per month after a 30-day trial period.
Key features of MoneyBrilliant:
Synchronization with Australian bank accounts – including retirement benefits and investments
Automatic categorization of transactions
Automatically searches for the cheapest gas and electricity deals based on your usage data
Set savings goals, budgets and track progress
Track tax-free expenses
Push notifications and personal data
Bank-level security and encryption
Product advantages
MoneyBrilliant is a great detailed budgeting app, most suitable for beginners
It is packed with a lot of features
Has automated integration for lots of different accounts
High level overview of spending
Product disadvantages
Confusing UI
You have to pay to upgraded version to access all features
Requires manual categorization to remain accurate
GoodBudget
An American app that's also available also in different countries including Australia.
This handy app will appeal to those who like to set boundaries on what they can spend each month and who prefer saving methods that are easy to visualize.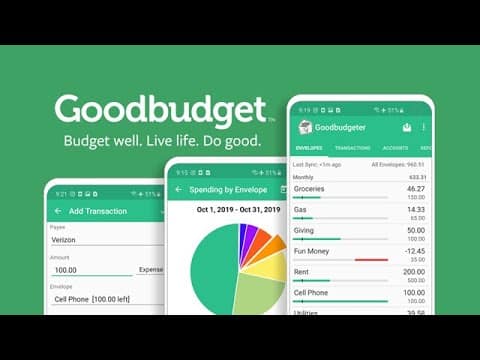 Unlike many other financial apps, Goodbudget is more focused on planning and limiting your spending rather than mapping the entire financial universe.
It is based on the "envelope method" for saving money, which was popular in the days when cash was king, not credit cards. While cash is becoming an obsolete trading method, envelope budgeting principles are still sound.
Every month, Goodbudget lets you put the maximum amount of "cash" in virtual envelopes, each designed for things like groceries, gas, and entertainment. During the month, you only spend what is in each envelope; if anything else remains, you can save money.
It doesn't have access to your real financial records, which can be a plus or minus depending on your cyber security concerns. The basic app is free for both Android and iOS. For $ 6 / month or $ 50 / year, you have perks like syncing envelopes across multiple devices.
Key features of Goodbudget:
Sync to bank accounts & expense tracking
Export data to Microsoft Excel
View your spending by category – a proven method
Reports, such as an income vs spending report
Schedule transactions and automatic envelope fills
Product advantages
The whole family can use Goodbudget thanks to its ability to sync across all devices.
If you overspend in one envelope, you can move money from another envelope to cover the extra cost — just as you would in real life.
Dive into the nitty-gritty by running reports in Goodbudget to see how much you spend per month, per payee, per envelope and more.
Goodbudget has a robust forum where you can get feedback from community members.
Product disadvantages
Those with more than one financial account or complex budgets may need to pay for the Plus version of the software.
You'll have to manually enter transactions or import CSV bank transaction files from your financial institution.
You can track debt repayments, but you can't add any retirement or investment accounts to Goodbudget.
Pocketbook
Pocketbook allows you to automatically connect multiple bank accounts and set an individual spending limit based on your regular income, expenses and your desired savings (they call this "safe spending").
You can also keep track of upcoming invoices, view pooled account balances and set budgets by different categories (i.e. envelope budgeting method).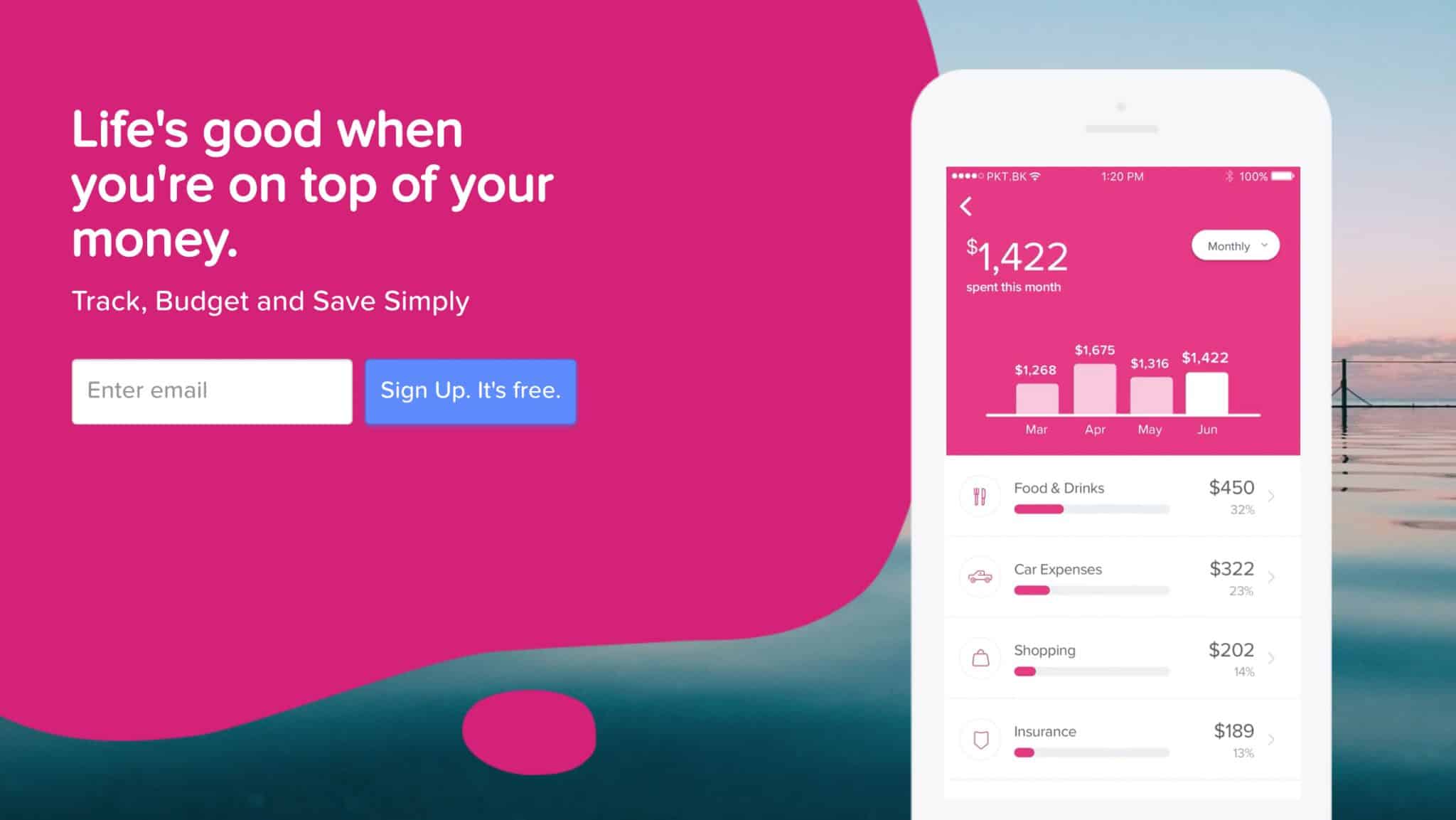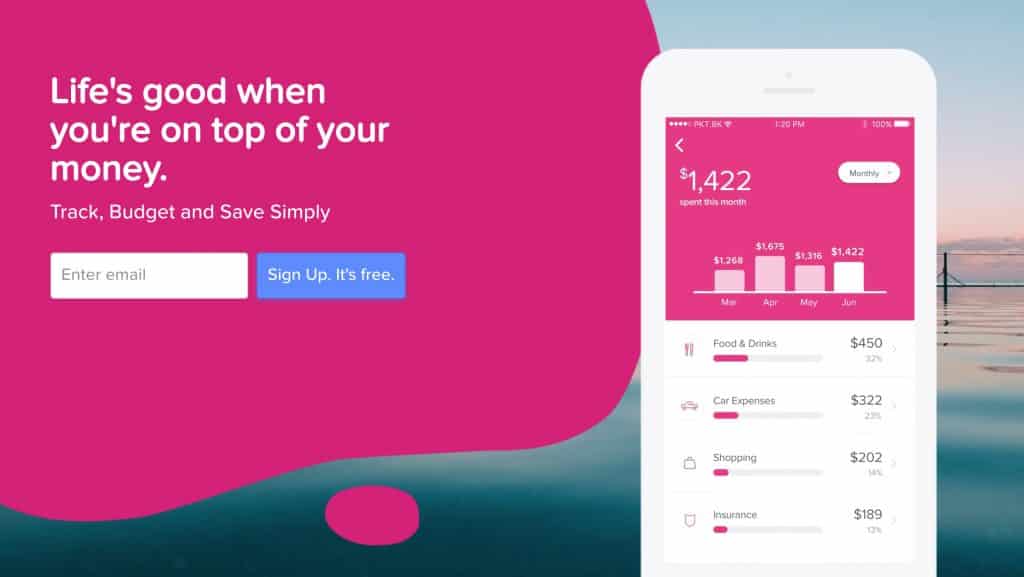 The app automatically enters new transactions and learns to classify them based on the description. Note: This can sometimes be inaccurate and require manual categorization (due to changes in transaction descriptions). Pocketbook is the best app for detailed budgeting and has the cleanest interface (assuming your bank is supported).
By categorizing your daily expenses, you can easily see where most of your money goes and what you might need to cut back. With over 350,000 downloads and a 4.3 rating in the Apple App Store, this app has proven extremely popular with Australian economists.
Key features of Pocketbook:
Synchronization with Australian bank accounts
Automatic categorization of over 80% of all transactions
Easy to use interface with weekly, monthly and semi-annual reviews
View your recent transactions, income and upcoming invoices
The ability to set a limit for safe spending
Push notifications when you are spending too much or approaching your limits
Bank-level security and encryption
Product advantages
Provides detailed budgeting
Has automated bank integration
High level overview of spending
Budgeting by category
Product disadvantages
Not all banks are supported by Pocketbook
Requires manual categorization to remain accurate
Moneytree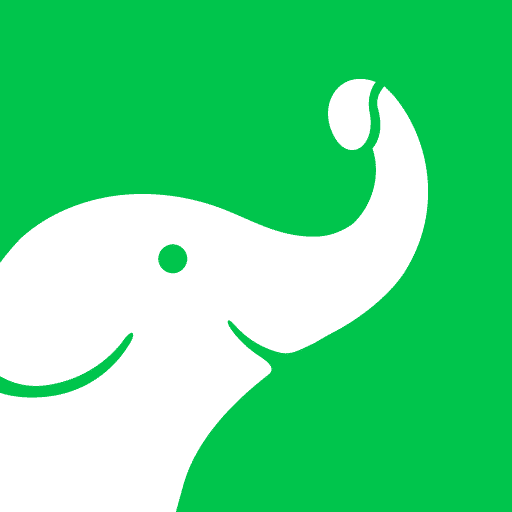 Moneytree was founded in Japan in 2012. Since then, it has expanded to Australia, supporting a wide range of institutions here, including savings, super, brokerage, paid and bonus accounts (there is also the option to add assets manually).
As such, it is a great way to track your total net worth. It also allows users to track cash transactions and work expenses (at a paid rate).
It doesn't seem to focus too much on budgeting and expense tracking like the other apps mentioned in the article. It shows expenses over time, broken down by category, although I had a hard time figuring out where I was actually spending.
Moneytree connects to over 50 financial institutions in Australia and generates a total net worth for you based on your bank accounts, debts, loans, investments, retirement benefits and even your bonus points. It can send you notifications for large incoming and outgoing payments like salary or rent, as well as other things like bonus points that are about to expire.
As of September 2019, Moneytree also has a paid budgeting tool called Moneytree Grow, which includes category budgeting, data export, and monthly expense reports for $ 4.49 per month.
Key features of Moneytree:
Synchronization with multiple bank accounts and financial institutions in one convenient place
Provides total net worth
Get notified of payroll payments, large transactions, low balance, upcoming invoices and bonus points
High level of security
Easy to understand format
A paid budgeting tool that can also use open banking
Product advantages
Best suited for tracking net worth and cash transactions
Link various accounts including brokerage, tolls, super and reward cards
Available for iOS and Google Play
Product disadvantages
Only has basic spending overview
Paid version to access all features
Frollo
The final app on our list is Frollo. Frollo, a company based in North Sydney, has developed an app – also called Frollo – that analyses your bank transactions and recommends ways for you to spend less and save more. Think of it as a budgeting app on steroids.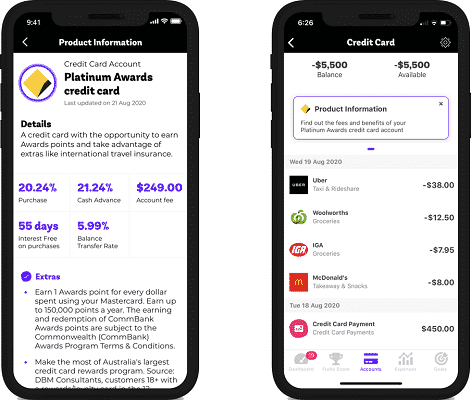 Frollo lauds itself as a free to use personal finance and budget management tool that allows users to securely link all of their financial institutions together, including their bank accounts, investment portfolios, overseas currencies and even loyalty points.
Frollo is also very similar to MoneyBrilliant and Pocketbook, but newer and less popular: Google Play estimates the number of downloads to be over 1000, but there is no official data.
Frollo offers free and secure syncing with your bank accounts, credit cards, loans, retirement benefits and investments in an aesthetically pleasing interface that allows you to control your spending. Frollo also lets you complete daily, weekly and monthly tasks to try and save money.
In April 2019, Frollo also released the "Frollo Score" feature, which gives users a score from 1 to 1000 that shows them how they are doing financially based on their spending habits, debt and how much they save.
Key features of Frollo:
Synchronization from Australian bank accounts – including retirement benefits and investments
Automatic categorization of transactions
Set goals and objectives for savings
Push notifications and personal data
Bank-level security and encryption
Track tax-free expenses
Push notifications and personal data
Bank-level security and encryption
Product advantages
Frollo is completely FREE
Available for iOS and Google Play
The customers can have a broad overview of their entire wealth
Product disadvantages
Cannot be the best options for newbie budgeters
Not supports all banks
Each of the applications reviewed has its own pros and cons. To get the most out of the benefits of budgeting apps, you really need to be able to link multiple accounts, otherwise these apps have very little value.
All of these will require a little support for your tracking to be accurate. This is because new transactions are classified incorrectly (although they are pretty good most of the time).
If your savings goal is several years away, it might be a good idea to consider leaving your money in the bank or considering other options, such as investing, that can further increase your savings.
Conclusion
There are countless excellent budgeting apps for your needs in Australia.
The best app will depend on your needs and how you use it.
Further Reading
Most people assume that "the rich" and "the wealthy" all live very luxurious lives.
That is certainly what large sections of the media suggest in their analysis of the issue.
The implication is that rich = high income which = very wealthy. But is this idea true?
The article below looks at some incredible statistics and anecdotal evidence which challenges these widely held assumptions.
Could it be that the wealthy are actually, on average, more frugal than the majority of people?
Tags
best budgeting apps for couples australia
,
Best budgeting apps in Australia
,
Best budgeting apps in Australia
,
Best budgeting apps in Australia 2020
,
Best budgeting apps in Australia 2021
,
does goodbudget link to bank accounts
,
frollo app review
,
frollo australia
,
frollo vs moneybrilliant
,
frollo vs pocketbook
,
goodbudget app australia review
,
goodbudget vs ynab
,
how to use goodbudget
,
is money brilliant safe
,
Money brilliant Australia
,
money brilliant reviews
,
money brilliant vs pocketbook
,
money saving apps australia
,
pocketbook app australia review
,
raiz app review
,
raiz apps
,
raiz performance
,
raiz vs spaceship