Best Places to Live in South Korea as a Foreigner in 2022
If you are looking to invest as an expat or high-net-worth individual, which is what I specialize in, you can email me (advice@adamfayed.com) or use WhatsApp (+44-7393-450-837).
Introduction
If you're searching for the best places to live in South Korea to finally pamper yourself with unlimited K-food and skincare and live a quality life in general, then this article is for you.
South Korea is a very rich Asian country that's a popular choice for those who wish to move overseas. You also have an edge if you're fluent in English, as there are a lot of teaching opportunities for you.
Best Places to Live in South Korea as a Foreigner: Seoul
The place to go if you want to thoroughly immerse yourself in Korean culture, economy, and business, as well as be in the center of everything, is the enormous metropolis of Seoul.
It is a modern city with a bewildering number of distinct neighborhoods, making it challenging for newcomers to settle in one. The streets are very crowded yet typically clean, and the skyscrapers are tremendous. The good news is that Seoul has the third-largest and one of the most effective metro systems in the world, which makes traveling about reasonably easy if you get adjusted to it.
The most noticeable aspect of Seoul is perhaps its pace of life, despite the fact that it doesn't have the historical structures or conspicuous landmarks of other major cities. The city is bustling with commuters, the skyline is constantly changing as new buildings are added, and after dark, inhabitants can unwind after a long day of work thanks to one of Asia's biggest and greatest nightlife experience.
Global cost of living data aggregator Numbeo said a family of four in the city needs roughly 5.3 million won ($3,680) for living costs per month, while a single person must have an average of 1.4 million won to survive in the city. Both costs are still exclusive of rent.
Best Places to Live in South Korea as a Foreigner: Busan
Busan is the next best choice for anyone wishing to live in an urban setting but in a more relaxed atmosphere than you'll find in the capital. I swear, you won't get bitten by a horde of zombies once you board their trains!
There are a few very clear benefits it offers over the capital. Due to its southerly, coastal location, Busan has a much warmer climate and escapes the worst of the South Korean winter, which brings bitterly cold temperatures and copious amounts of snow to the rest of the nation.
Busan is one of the best cities for those who enjoy being outside because of its proximity to the mountains and famed beaches. Both of these features offer fantastic hiking opportunities. Additionally, the city holds a number of important cultural occasions, most notably the Busan International Film Festival. It presents fresh films made by the Korean film industry, which is now being praised all around the world.
As per Numbeo, a family of four and a single person in the city need an average of roughly 4 million won and 1.1 million won, respectively, for living costs per month to survive in the city. Both costs are still exclusive of rent.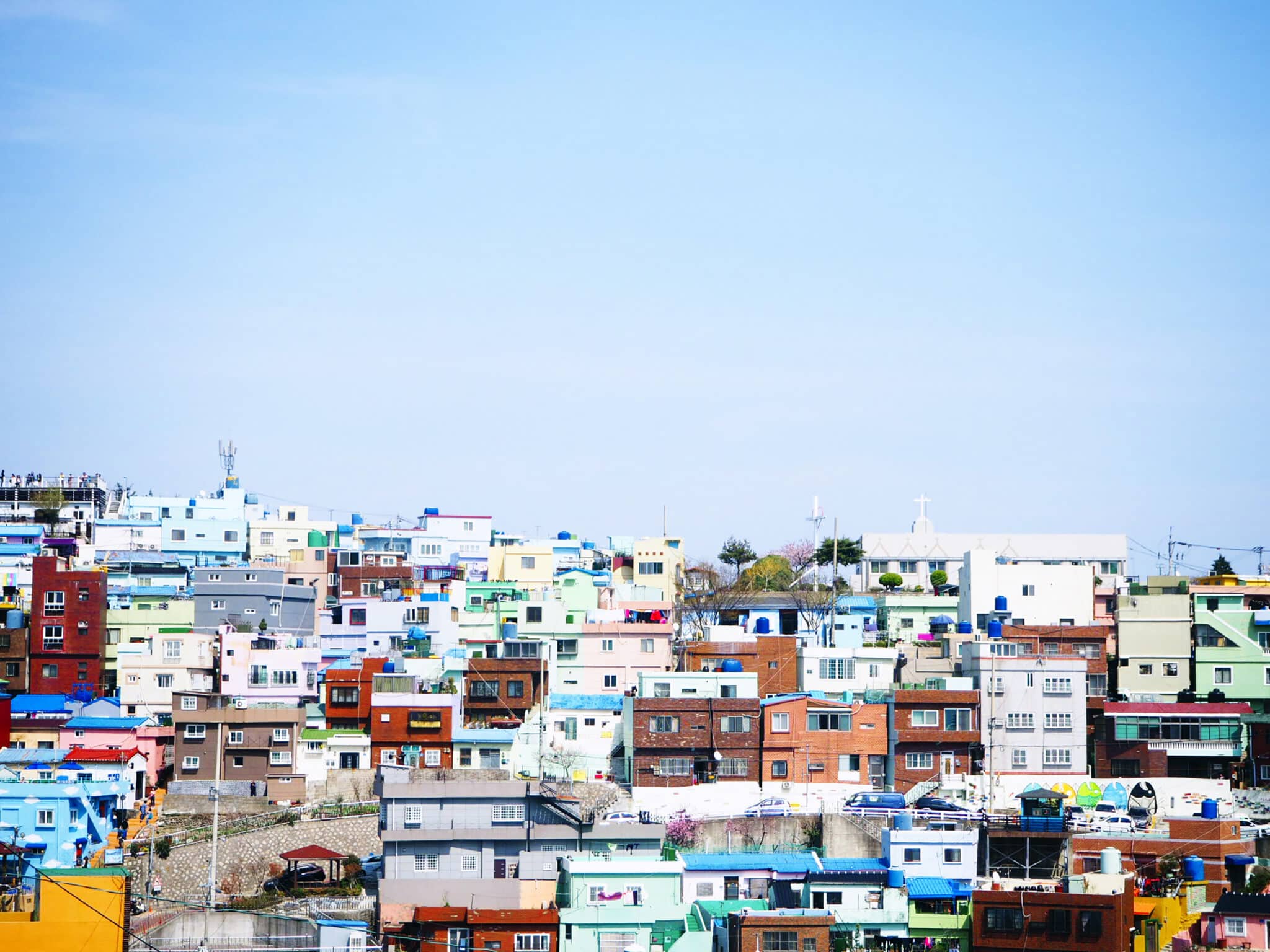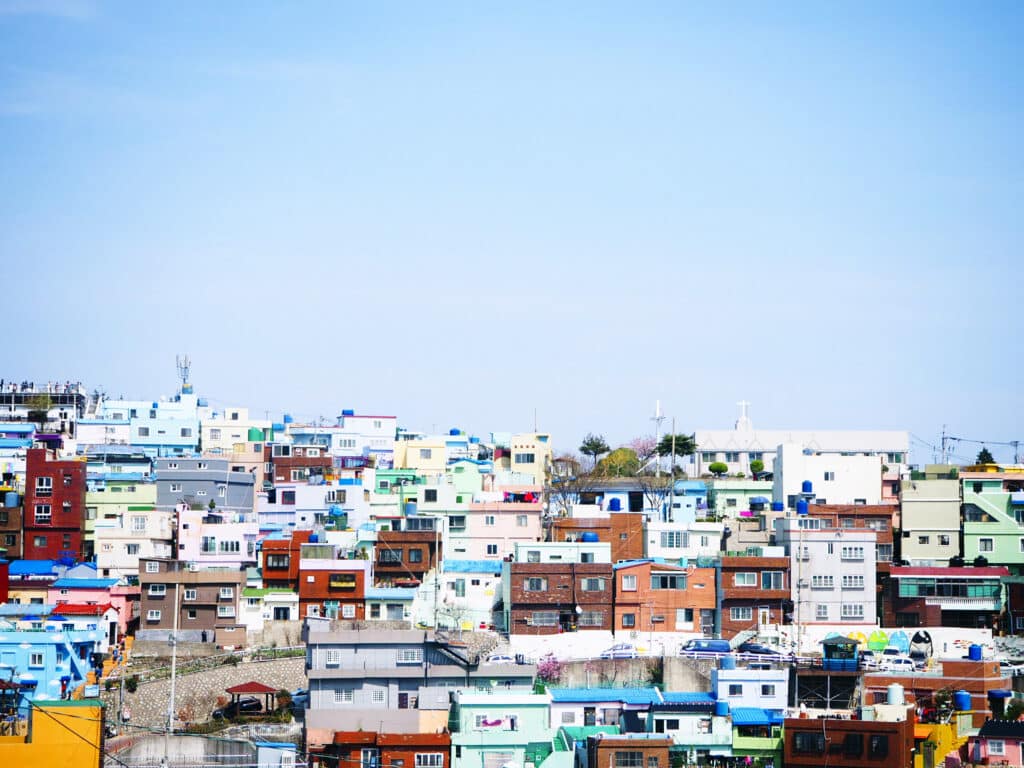 Best Places to Live in South Korea as a Foreigner: Incheon
The city of Incheon, which is situated on the country's northwest coast, is another respectable Seoul alternative that has considerably closer ties to the center of the Korean capital.
Incheon is a fantastic choice for anyone searching for a less expensive base than what you can find in Seoul, as well as access to first-rate transportation systems that will enable you to do many journeys during your free time, both inside and outside of South Korea.
With numerous daily flights to important regional destinations including Hong Kong, Tokyo, and Bangkok, Incheon is home to South Korea's largest airport and one of the busiest in all of Asia. You can still quickly get into the main city whenever you need to thanks to the frequent rail connections that go straight to Seoul's center.
There's a lot to do in Incheon and you can explore the city's major green spaces, including Songdo Central Park, Incheon Grand Park, and Jayu Park.
According to Numbeo, a family of four in the city needs about 3.9 million won on average to afford living costs per month, while a single person must have roughly of 1.1 million won to survive in the city. Both costs exclude rent.
Best Places to Live in South Korea as a Foreigner: Jeju Island
If you've been watching a lot of K-dramas, you've probably toured Jeju too many times to count — albeit virtually.
You might want to think about moving to Jeju Island if you're put off by the prospect of living in one of South Korea's crowded, hectic metropolitan towns. It is a well-liked destination, which is situated in the East China Sea to the south of the main land. Jeju is one of the few locations in the nation where you can actually unwind and escape the fast-paced lifestyle that permeates much of Korea.
Although it is important to keep in mind that this is not a country particularly known for its beach culture, it ranks among the finest areas for foreigners to reside in South Korea due to its safe reputation, quick internet speeds, pleasant weather, and sandy beaches. The largest city on the island, Jeju City, has numerous ferry links to the mainland, but you could want to reside somewhere else on Jeju.
The island's low cost is another benefit. You might find lower rents here when compared to other regions of the country, and total living costs are undoubtedly lower than in places like Seoul or Busan. Of course, the exact location you opt to live in will be a huge factor.
Best Places to Live in South Korea as a Foreigner: Daegu
Anyone considering relocating to South Korea should consider Daegu, which is situated in the south of the nation. Even though it is not the most economical city in South Korea, it is less expensive than Seoul and offers a wide variety of activities, so you won't be bored in your days off.
In terms of western and foreign restaurant and bar options, Daegu is a well-liked destination among English teachers in Korea. In contrast to several other large cities on the Korean Peninsula, it also has many more local attractions, including markets to explore, as well as small neighborhood cafes and shops that give it a small town atmosphere.
With Seoul only two hours distant by train and the beaches of Busan only an hour away, Daegu is very conveniently located if you need to get away. Additionally, traveling around Korea is generally quick and simple because it is not a very large country.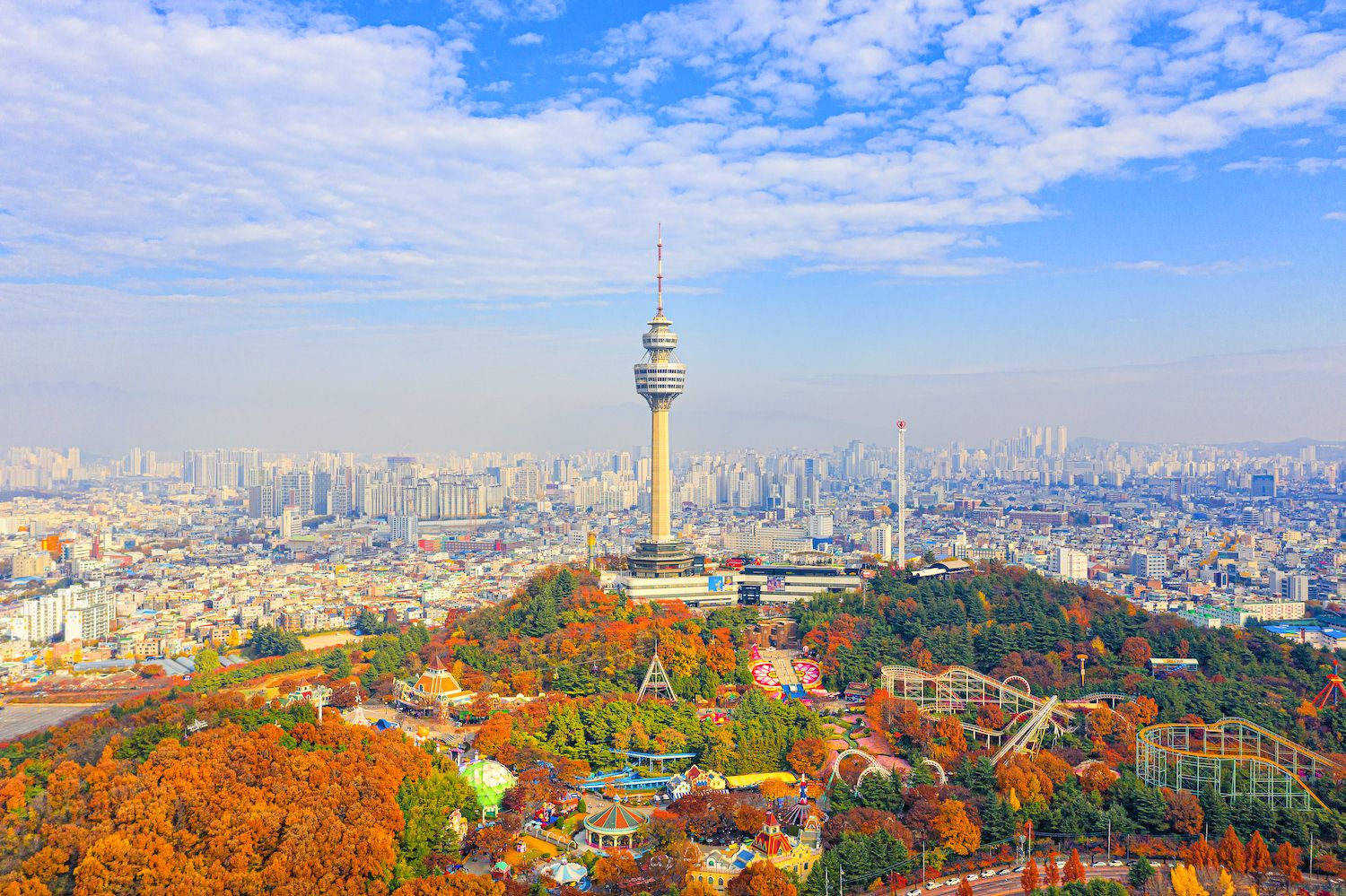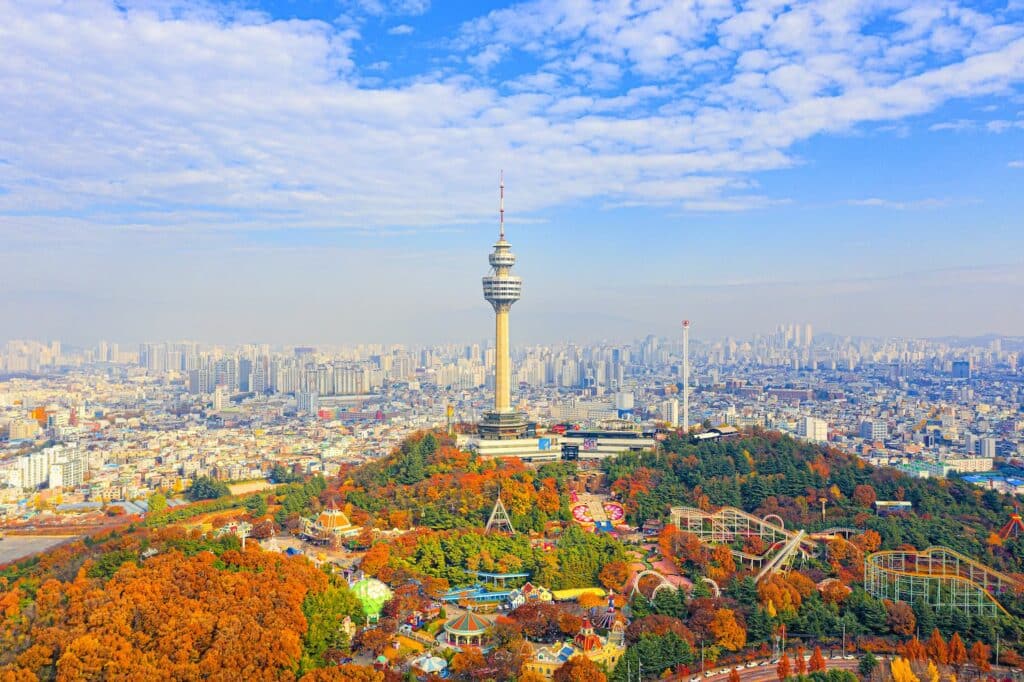 Best Places to Live in South Korea as a Foreigner: Living Costs
Compared to other big cities, Seoul is far more expensive. If you're going to work a fixed position for a South Korean corporation or in a school, you'll need to take into account the fact that the average pay in South Korea likewise reaches its pinnacle in Seoul.
Away from Seoul, there isn't much of a difference in the average cost of living among the major cities, so you can pretty much pick the one that appeals to you the most without stressing excessively about the minor price variations. But if you want to reduce your expenses as much as possible, you might wish to consider Jeju Island or the smaller cities.
Clearly, your lifestyle choices and preferences have a significant impact on your cost of living.
Best Places to Live in South Korea as a Foreigner: Language
Since there won't be many people who can speak English in Korea, you'll need to learn the local language, especially if you plan to live there for long. It will be beneficial to have a working knowledge of the Korean language if you reside in a rural area or a town with a smaller population. Hangul, the alphabet used in the Korean writing system, is a straightforward and basic alphabet that will greatly simplify your life.
Best Places to Live in South Korea as a Foreigner: Pros
Safety
Seoul is frequently one of the top 10 safest cities in the world. You will be safe not just in Seoul but essentially everywhere in South Korea. Pretty much whenever you want, you can go on the street without anyone bothering you; no one will even glance at your phone or wallet if you put them on the table in a cafe or restaurant. So, if one of your concerns is safety, South Korea most certainly must be on top of your list.
Medical care
Living in South Korea has various benefits, such as highly developed and reasonably priced healthcare. The country as a whole is one of the most advanced nations in terms of medical care. Even modest symptoms would typically prompt a trip to the hospital for South Koreans in order to receive immediate care. Additionally, a comprehensive body exam every two years is required for everyone working in South Korea, which is usually paid for by the firm.
Transportation and Infrastructure
Despite the fact that South Korea is a car-loving nation and that many people possess one, a car is not actually necessary. Public transportation is very convenient and quite affordable, especially if you reside in a metropolis. Bus, train, or subway delays rarely happen.
Another well-established network of fast trains is the KTX system in the country, which allows you to get to Busan from Seoul within a couple hours. With regard to bus and metro lines, train stations are also very well connected.
Efficiency
South Korea demands speed and effectiveness from all it does. It is fairly typical in Korea to have items delivered to your home, and that is also incredibly quick and convenient.
Food
The food in South Korea is indeed incredibly good, that much is obvious. Finding the best venues and understanding the names of the meals take some effort, but once you do, you're on the roll. You can also get suggestions from your coworkers, friends, or other locals.
Most of the time, the best restaurants don't appear to be particularly upscale from the outside, and they might be rather daunting at first, but you'll find the most delicious food in there. Vegan restaurants are also growing in popularity in the country, although most locals are meat eaters.
Many Options for Activities and Places to Visit
In this country, there are a plethora of things to do and so many locations to see, including Boseong, Geoje, and Namhae. Visit the Boseong Green Tea Estate if you want to view a stunning tea plantation that produces tea that has won international awards. Go to Geoje in southern Korea if you wish to be in a wonderful location by the sea with gorgeous islands like Odeo. Go to Namhae, which is sort of like a hidden treasure of the country, if you love the outdoors. In this area, you'll completely dodge the hordes of tourists.
Incredible Coffee
Korea is one of the nations with the greatest number of cafes in the world, according to the findings of a 2019 study by the Ministry of Agriculture, Food, and Rural Affairs. Apparently, compared to many other countries like those in South America or Europe, Koreans consume more coffee per week.
Koreans actually consume more coffee than they do kimchi. In fact, over the past several years, the number of cafés in Korea has skyrocketed. Korea is the country with the most Starbucks locations worldwide.
The concept of cafes was elevated by South Koreans as well, with the proliferation of so many incredible ideas and themed eateries. In the center of Seoul, don't be surprised if you have coffee next to some sheep or bunnies.
Trend Setter
With praise from critics in the music and entertainment industries, Korea is quickly becoming one of the hippest nations in Asia. For instance, the K-pop boy band BTS was listed as one of the 100 most influential individuals in the world and among the top 25 internet influencers. By controlling the top two positions on the Hot 100 US chart in 2020, BTS created history both in Korea and the rest of the globe.
It is known that BTS' popularity helps the entire Korean economy due to the billions of dollars' worth of their contribution. The band also draws an increasing number of tourists to the country.
South Korea is currently building a reputation for itself on the global stage, whether you are into fashion, cosmetics, K-Pop, or K-drama.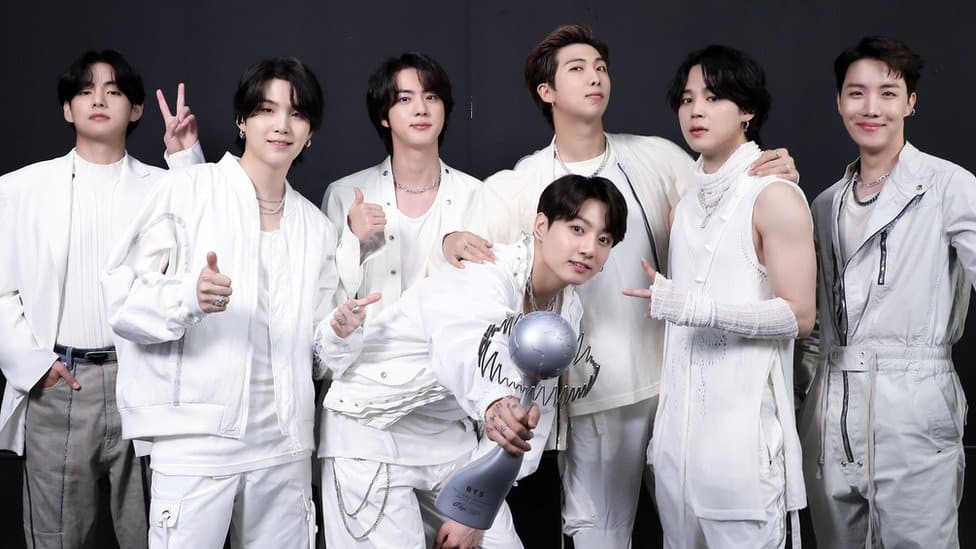 Best Places to Live in South Korea as a Foreigner: Cons
Language Barrier
South Koreans struggle to speak English well for a variety of reasons. The assumption that the younger generation would speak more English is not entirely accurate. So even mundane tasks like going to the bank, ordering food at a restaurant, purchasing a rail ticket, hailing a cab, and so on can either be fun or taxing.
Koreans who speak English are typically more than eager to assist you in those situations, despite the fact that it can be rather difficult and stressful at times. The language barrier does make things complicated, especially when you're new to a specific location, but it can also lead to surprising friendships and networks as you navigate your way.
Not Too Welcoming to Expats
Arguably, settling in in South Korea could be quite tough since locals may not be too keen, warm and hospitable like what's usually expected from [most] Asians.
Numerous services are not truly tailored for expats because, amid the growth in their population, there are still not many expats living in the area. It is not a very pleasant process, for instance, to open a bank account when no one speaks English and you have to sign over 10 forms in Korean language. Furthermore, ordering online is very impossible if you do not have a Korean phone number, so it should be your top priority to obtain a local phone number. You'll find life lot simpler as a result.
Obtaining a local driver's license is also a major hassle because you have to swap it for your own license, which the government will only return to you when you're leaving the nation.
It's time to say goodbye to the apps you were so used to back then. The majority of widely used apps don't function effectively here either. You must download local apps, many of which lack an English translation. Examples include the replacement of Google Search by Naver Search, the poor performance of Google Maps, and the widespread use of Kakao Map.
High Costs
The cost of living in Seoul is among the highest in the world. Food is not very economical especially for foreign goods. Sometimes, the price of a cup of coffee can hit between $7 and $10. Asset management firm Mercer also listed Seoul as the 14th most expensive city in the world for expats in its 2022 Cost of Living City Ranking.
The rental of accommodations is a significant drawback. The first thing to note is that lodging is quite pricey and offers poor value. Besides, Korea has a rather unique structure for renting out property wherein you can choose to pay the entire purchase price of the home up advance or pay a very large deposit. If you opt for the first, there will be no monthly rental fee, but if you go for the second one you'll have to prepare to shell out for as much as 12 months' worth of rent. Lower rent is available with bigger deposits and in this manner, you can negotiate with your potential landlord for a reduced rental fee.
While some may allow a lower deposit for expats, in the end though, you need a sizable up-front investment for either choices. Keep that in mind if you choose to relocate to South Korea.
Terrible Traffic Jam
Korea's major cities, including Seoul, frequently experience traffic jams. It is always incredibly difficult and time-consuming to enter and exit Seoul on the weekends because of the heavy traffic. The same might be anticipated on weekdays during peak times.
But after you leave the city, the infrastructure is excellent and the traffic isn't too awful. Changing your habit, like leaving for work earlier, is the best course of action. It's best to look for a home close to your place of employment if you plan to drive there. In addition, bear in mind that depending on where you are in the city, sometimes a short distance of driving can take an hour.
Add reckless driving to the already congested traffic situation. In South Korea, the laws are hardly ever followed, with people running on red lights, even in front of police officers. People frequently stop on the side of the road without a care about anyone behind, cut into your lane directly under your nose, and overtake you from the left and right.
Pollution
Korea's air pollution, sadly, has gone more terrible in recent years. 2019 saw record-high levels of fine dust, forcing the government to take emergency action to address the issue of air pollution. High-capacity air filters were installed in classrooms using emergency funding, and laws were put in place to discourage the use of coal-fired power plants and promote the sale of liquefied petroleum gas or electric vehicles.
Due to its increasing modernization, the air quality in Seoul, the country's capital, is very bad. In fact, Seoul is one of the cities in the world with the worst air pollution, according to NASA.
Savage Weather
In South Korea, it is sunny at least 90% of the time. The summers are unbearably hot and muggy, though. It's unpleasant outside because of so much sun. While not a lot of snow falls, winter, on the other hand, is frosty and bitterly cold.
If you don't enjoy the cold, South Korea might not be the place for you because the Siberian wind and temperatures as low as -20 degrees Celsius can make it very unpleasant. The best ski resorts may be found here, nevertheless, if you enjoy snowboarding.
The only times you'll genuinely want to be outside in nature are in the spring and fall, so if you like being outside, you'll love those seasons.
As a result, you must bring suitable attire for each season if you're moving to South Korea. Take with you a wide range of clothing from jackets, boots, scarves, and beanies for winter to skirts, dresses, blouses, and bathing suits for when the weather's nice.
Restricted Work-Life Balance
South Koreans put in a tremendous amount of effort and put in long hours, frequently into the weekends. They are among the most diligent people on the planet. In fact it is so deeply ingrained in their society as evidenced by how much pressure are placed even onto the shoulders of children who, young as they are, already spend more even extra hours to finish school works and tutoring.
Then it continues in their professional life, which entails extremely long working hours. The government recently decreased the maximum weekly working hours from 63 to 52 hours, but it is still quite a bit. Additionally, since the majority of employers only provide 10 to 15 days of paid vacation annually, might as well take off relaxing and taking extended breaks from your post-its.
Although the economy of the country is among the fastest-growing in the world, one couldn't help but wonder the trade-offs that occur at the background and how this whole scenario impacts the workforce.
Since there is fierce rivalry, Koreans continue to put in long hours to boost their productivity despite the fact that stress at work frequently causes depression and anxiety. Make sure you understand the environment and culture you're immersing yourself into before moving to any one of the best places to live in South Korea.
Best Places to Live in South Korea as a Foreigner: The Bottom Line
No place is perfect, so keep that in mind whether you choose to live out the rest of your life in one of the locations on this list or somewhere else. Make sure you are informed on the advantages and disadvantages of different residence options. The most important things to take into account when choosing a place to dwell in are your personal level of tolerance, your basic necessities, and what you can live with and without. Take your time in coming up with a final decision.
Do you want to learn about investments? If yes, you can read our articles such as best investment options for Australian expats in 2021, what are the best investment options for Canadian expats in 2021, what are the best investment options for UK expats in 2022, and how to invest in the S&P 500 from outside America.
We also have reviews of Investors Trust Access Portfolio, Novia Global, Dominion Capital Strategies Guernsey, Custodian Life, St James Place fund, Sarwa Dubai, HSBC Expat, Ardan International, and Investors Trust S&P 500 Review.
Pained by financial indecision? Want to invest with Adam?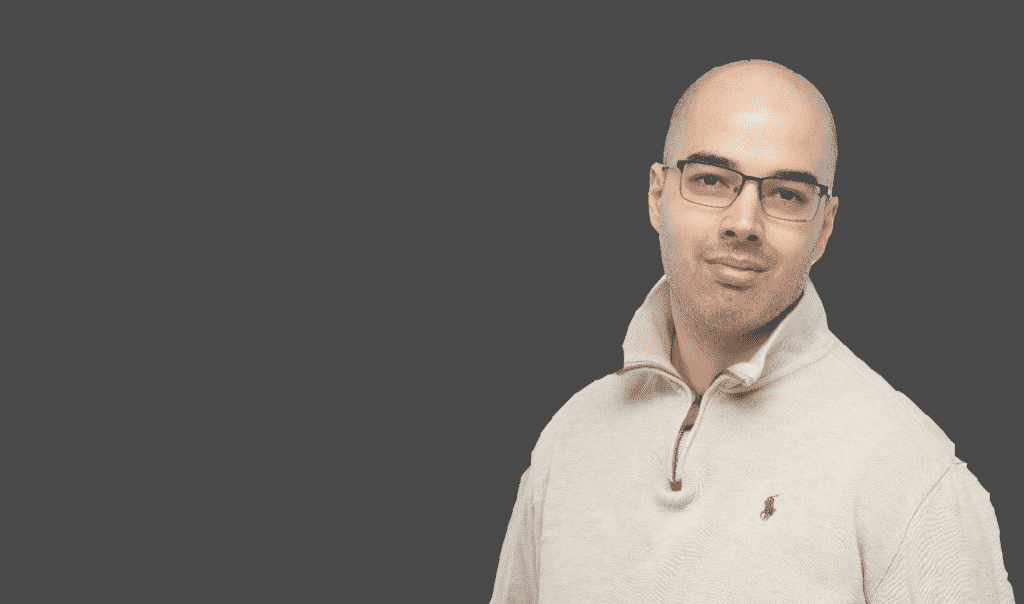 Adam is an internationally recognised author on financial matters, with over 584.6 million answers views on Quora.com and a widely sold book on Amazon and a contributor on Forbes.