Best US stocks to buy in 2022 – that will be the topic of today's article.

Nothing written here should be considered as financial advice, nor a solicitation to invest.
For any questions, or if you are looking to invest, you can contact me using this form, or via the WhatsApp function below.
Introduction:
One of the common questions that arises among the minds of most investors is regarding the stocks that are best to buy. In this article, we will cover some of the best stocks available for the people of the US to buy in order to gain more profits.
However, this might not be suitable for all types of investors because the type of stock might differ depending on the investment goals of an individual.
For example, someone who wants to invest using a conservative approach might benefit from stocks that can be held for the long term, which is generally considered to be more beneficial.
On the other hand, some people might be having some aggressive investment goals, and for those people, stocks with a probability of higher profits might be advantageous. However, this is not considered an ideal investment strategy because the risk increases with the probability of profits.
So, let us have a look at some of the best stocks available, which might be considered as a better choice for investing in 2022.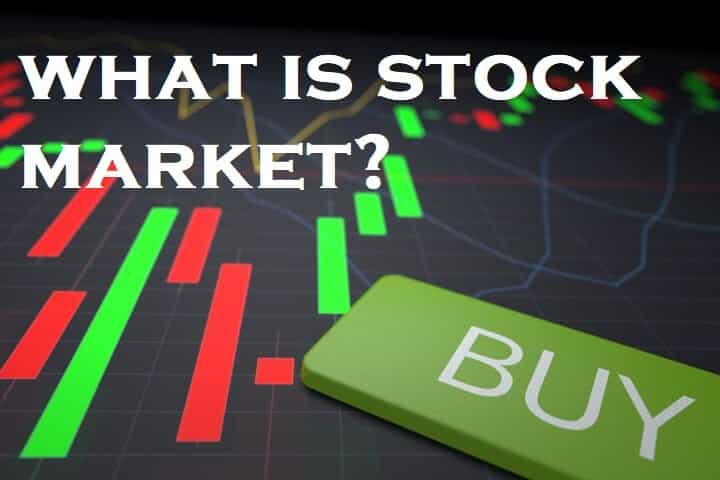 Best US Stocks for 2022:
As we present you with this information, we are almost nearing 2022 and it is a crucial time to know more about ideal investments. With some changes in the labor market, an increase in inflation, and a hike in the interest rates, we can surely expect price changes in various stocks.
Apart from these, we should also consider the fact that the world is still in the process of battling the disastrous COVID-19 and there has also been some news about the increase of some other viruses.
Economists are somewhat defensively bullish about the market's performance in 2022 while expecting global economic growth of around 4.5% to 5%.
It might be a good time to rebalance your portfolios now, but as we said before, the subject is impacted based on the investment goals of an individual.
So, let's look at the best available stocks, which are considered a good buy for 2022. You should note that the companies may be based outside of the US, but the list consists of stocks that are the best buy for the people living in the US.
Alphabet Inc. (GOOG and GOOGL):
One of the leading large-cap stocks, GOOGL is being traded with a price-earnings ratio that is most similar to the broader S&P 500 index. Some of the top-most analysts anticipate GOOGL earnings to increase as much as 24% annually in the next 5 years.
This is more than the anticipated growth of Apple Inc. (AAPL), which is estimated to be around 15%.
Alphabet's primary business of advertising is still strong, yet we must also consider the fact that YouTube revenue is on the surge where it increased as much as 43% in the last quarter.
The business of Google Cloud also increased by 45% when we consider its performance based on year over year. The revenue of last quarter was around $4.99 billion, and Alphabet had an operating loss of $644 million.
We should see that the margins have been increasing, and it can be considered to have a higher chance of profitability.
Medifast is a multi-level marketing company, which specializes in manufacturing, distributing, and selling foods that are known to be best for weight loss.
Medifast was also on the list of the best stocks of 2020, where it had fascinating returns of 86%. After it traded sideways in 2021, it is now bitterly undervalued regardless of the 52% returns in the recent quarter.
Medifast is being traded for a value 15 times less than the earnings, and the analysts predict that the expected growth can be around 20% annually over the next five years along with a consistent 2.9% dividend.
One of the company's insiders recently purchased the stocks for $1 million, which makes it a bit more enthusiastic for the investors.
Peter Thiel, who is the founder of PayPal Holdings Inc. (PYPL) and an early investor of Facebook Inc. (FB), is one of the legends in the investment realm and a billionaire who does not like competition.
Based on his strategies, investors and businesses should always look for investing in something that approaches monopoly. Netherlands-based tech company "ASML" is no exception as it now has a net worth of around $320 billion.
ASML can be said as a one-of-a-kind business because it is the only company in the world that manufactures and develops photolithography systems (ultraviolet and EUV).
This Dutch manufacturer is the only one that supplies to the semiconductor plants and large chipmakers while allowing them to create the most powerful chips in the world.
Each EUV lithography machine is as large as a bus and costs around $150 million. As for why it can be profitable stock, we can say that the global chip shortage can be the most influential factor.
This list could not be considered ideal if we leave out a stock that is prone to profitable in case of an increase in inflation.
That's why we added EOG into this list, which is a US-based oil and natural gas manufacturer with having total assets of around $37.212 billion. The company also pays a dividend of 1.8% and is being traded for a price that is 9 times less than the anticipated earnings.
When compared to its performance in October 2018, it is being traded for a discount of 33%, even when the oil prices these days are almost the same as they were back then.
November has a 6.8% inflation, which is the highest over the last 40 years, and keeping this in mind, investors should target commodities such as oil for profitability in the future.
Being famous as an efficient operator in the oil industry, EOG surged around 82% in 2021 following the 50% surge in oil prices.
Another stock that is considered as the best buy on our list is Lowe's, which is a home improvement company based in North Carolina.
Keeping the shortage of housing, pandemic, and real estate market in mind, we can be bullish for the next year as well because most people would continue to renovate or repair their houses.
Compared to the price-to-earnings ratio of Home Depot Inc. (HD), which is at 28%, Lowe's is being traded at 23 times its earnings and has advanced more than 60% in this year (2021).
The sales growth might not be a good factor to consider when you are buying the stocks of LOW because the revenue was less than 3% in the third quarter of 2021.
However, the margins are considered to be attractive because LOW has lower margins than that of its rival, which indicates that the incremental percentage-point improvement is going to have a greater impact on the growth of earnings.
The outstanding share count has declined by 8.2% when compared year over year and the buybacks are an indication of the company's faith in the lucrative valuation.
There is no need to say anything about the tech giant Microsoft, and no need to explain why it is on our list.
Nowadays, Microsoft is mostly concentrating on its Azure cloud computing platform, which is the second-largest cloud provider after AWS.
The regular cash flows of its operating system "Windows" and the productivity software "Office and Office 365" make sure that the company can concentrate on the cloud computing platform.
Other segments of the company like LinkedIn (which increased 42% in the last quarter), Xbox, Microsoft Surface, and Microsoft Dynamics are also the factors that are not to be taken lightly.
Analysts anticipate that it might even be possible for the $2.6 trillion company to reach the $3 trillion mark in 2022.
Upstart Holdings Inc. (UPST):
This stock might not be an ideal option for the people who panic now and then, yet it is considered a good buy for the long run.
Upstart is a lending platform that operates on the basis of artificial intelligence, unlike other platforms that are operated manually.
This collaborates with banks and credit unions for providing consumer loans depending on the borrower's creditworthiness. Upstart claims that the lenders who opt for their services experience 75% fewer loan defaults.
When it started in December 2020, the number of banks and credit unions that had partnerships with Upstart were only 10, but the number is increased to 31 by November 2021, which indicates the proof for the increase in the utility of Upstart's technology.
The company began as a personal loan provider but is expanding its business rapidly into the larger loan market and intends to provide bigger loans such as mortgages.
Visa Inc. is a global financial service provider, which mainly specializes in credit and debit cards. Compared to its performance before the pandemic struck the world, we can say that the current performance is slightly more.
One of the main reasons for Visa's price to decrease is because of Amazon's news stating they will not continue to accept the payments made through Visa cards in the UK as the fees are extremely high.
However, the CEO of Visa, Alfred F Kelly Jr says that the company is working towards a resolution and expects this issue to be cleared as soon as possible.
In the following days where we can see the global travel to return to a normal scenario, the price of Visa will be bullish, which mostly acquires its income through fees charged for international spending.
Grupo Aeroportuario del Sureste S.A.B. de C.V. (ASR):
Grupo Aeroportuario del Sureste S.A.B. de C.V. is an airport operator from Mexico that is based outside of the United States, yet a good buy for 2022.
Unlike an airport, an airport operator handles all the operations at an airport and collects money for doing so. This company takes care of the operations in the airports of Cancun (Mexico), San Juan (Puerto Rico), and Medellin (Colombia).
Recently, in November 2021, the company stated that they are already seeing an increase of 7.2% in the traffic at their airports.
However, we should also consider the possible outbreak of Omicron and other types of Coronavirus variants as viable threats to the prices of this stock, yet it can be good for the long run.
The company was able to gain profits as Mexico is not actively fighting off against the new variants of the virus.
ASR is a lucrative dividend stock that currently offers 2% yields and is being traded for a price less than 17 times its earnings. If you strongly believe that things will go back to normal as soon as possible, then ASR might be a good choice, and nevertheless, it is a good option for the long run.
Meta Platforms Inc. (FB):
Meta Platforms, which is popularly known to everyone by the name of Facebook, boasts to have more than 3.5 billion monthly users for its group of social media platforms namely Facebook, Instagram, WhatsApp, and Messenger.
This has been estimated as 50% of the global population or 75% of the worldwide internet users opt for their social media platforms.
So far, Facebook and Instagram have been monetized successfully and this leaves somewhat hope for the possibility of monetizing the other two social media platforms.
However, the most important thing to consider here is the importance of Facebook for being confident about its metaverse, in which it will invest $10 billion next year.
It might take a long time for the company to pay dividends, yet the Meta Platforms has the best value-to-growth proposition among the FAANG stocks a price 23 times its earnings.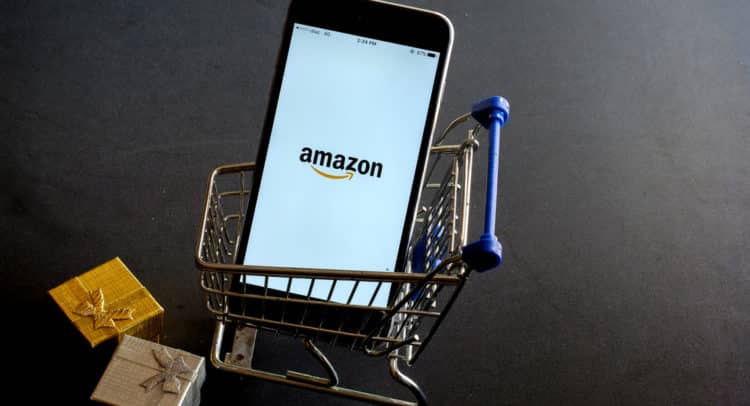 Amazon is a global tech giant while having one of the biggest e-commerce platforms in the world. Not only does Amazon sells its inventory, but it is also involved in the sales of third-party sales, subscriptions, advertising services, and web hosting.
The Amazon Web Services (AWS) happens to be one of the most extensive and widely accepted cloud offerings.
The support services of AWS are expanding for being able to support any cloud workload and currently offers around 200 services that are fully featured including databases, machine learning, AI, analytics, etc.
The launch of AWS Asia Pacific Region was announced last month in Indonesia. This service will create around 24,700 jobs directly and indirectly while having an estimated investment of $5 billion.
The US-based subscription streaming service provider and film production company while exerting its presence for around 24 years.
It has been a lucrative investment over the years and one of the strong contenders in the streaming entertainment services market.
Regardless of the competition it faces from its rivals such as Amazon Prime, Disney+, and others, the company still has a lot of potential advantages, and we can expect it to maintain its growth.
However, the current price of the stock is somewhat lower than its historical valuation, yet the price increased around five times what it used to be five years ago.
Having a market cap of $263 billion, Netflix is still one of the attractive investments available for investors and can be a worthy investment if kept for a longer-term.
Since the company's launch in 1999, the stock price increased more than 67,000%, which indicates that a $10,000 investment back then would have been $6.7 million by now.
Nvidia deals with various types of services such as data centers, cloud computing, cybersecurity, space exploration, gaming, virtual reality, electric vehicles, cryptocurrency, 5G, artificial intelligence, and much more.
The performance of Nvidia has been spectacular in 2021 as the investors are happy with its growth in terms of revenue and earnings.
The proposed acquisition of Nvidia's Arm Holdings is somewhat bad news as the US Federal Trade Commission is favorable towards blocking it.
Yet, the markets of gaming and data center are strong enough to provide good returns and optimum growth over the long run.
The cheaper valuation of the company is lucrative to many investors as the analysts anticipate growth at a faster pace.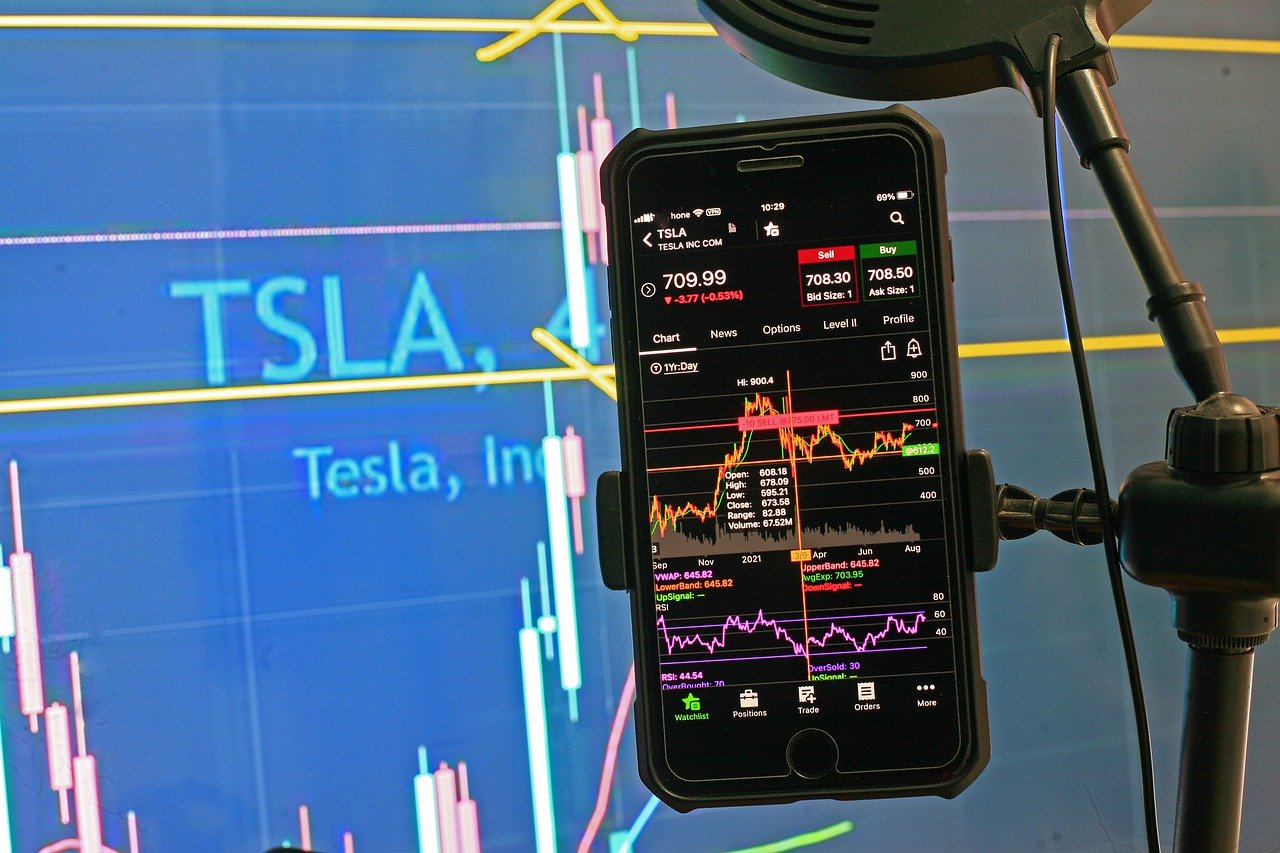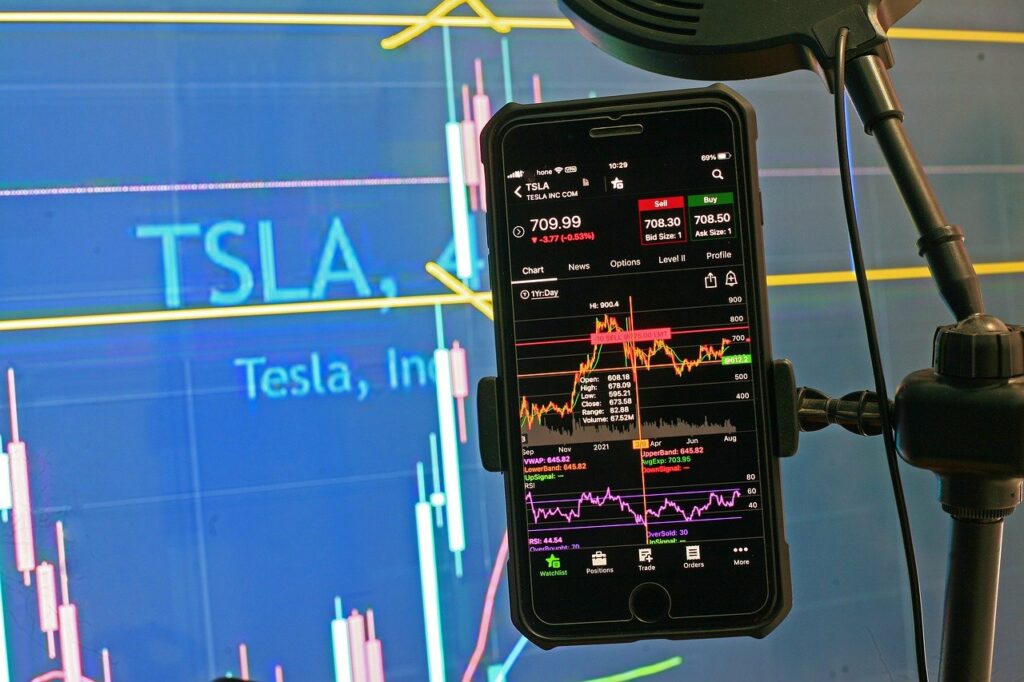 The investors of Tesla have benefitted a lot in recent years and by considering the capability of Elon Musk, the company will become more successful in the future as well.
Not only will the company be an autonomous and electric vehicle manufacturer, but it is also among one of the best contenders in the sector of artificial intelligence.
We can expect rapid growth of the company in 2022, while the net profit margins and cash flows are expected to see a surge.
By the time we write this article, the price of the stock has been down by 24%, which makes some people think twice before buying the stock.
However, we must consider the fact that there has been a significant amount of improvement in the company's vehicle production capacity and the efficiency of manufacturing.
The company is being traded at an expensive 23 times its earnings, and the market capitalization of the company is more than $903 billion approximately, which is more than the combined market cap of the eight automakers after it in the top ten list.
It may not be a good choice for the people who don't want risk, but people who have enough amount of risk tolerance can buy a few shares of the company.
You might have come across the company's name once or twice, especially if you play online games. Unity offers a wide range of tools and software necessary to help developers in creating and marketing games.
Players from 195 countries play games that are created by Unity, which makes its global presence quite impressive. Some of the best games of Unity are Pokemon Go, Angry Birds, Call of Duty (Mobile), Subway Surfers, Temple Run, and so on.
With the increase in Augmented Reality (AR) and Virtual Reality (VR), along with the upcoming boom of Metaverse, we can expect Unity to have a tremendous amount of growth.
Apart from gaming, Unity also has its presence in the fields of Automotive, Transportation, Engineering, Animation, Film, Government, Aerospace, Gambling, etc.
Keeping these factors in mind, Unity Software (U) can be considered as a good buy for the long term.
Company
Stock price (28 December 2021) in US Dollars
Alphabet Inc.
GOOGL: 2,933.74 I GOOG: 2,928.96
Medifast Inc. (MED)
207.79
ASML Holding NV (ASML)
804.77
EOG Resources Inc. (EOG)
90.22
Lowe's Cos. Inc. (LOW)
254.02
Microsoft Corp. (MSFT)
341.25
Upstart Holdings Inc. (UPST)
148.97
Visa Inc. (V)
218.05
Grupo Aeroportuario del Sureste S.A.B. de C.V. (ASR)
203.22
Meta Platforms Inc. (FB)
346.22
Amazon.com Inc. (AMZN)
3,413.22
Netflix Inc. (NFLX)
610.71
Nvidia (NVDA)
303.22
Tesla (TSLA)
1,088.47
Unity Software (U)
143.52
Important Note: all the prices mentioned in this article were accurate as of December 28, 2021, and these prices might change by the time you read this article.
Noteworthy mentions:
Here are some other stocks as per the details we've gathered from Investopedia.
UWM Holdings Corp. (UWMC)
Price: $6.09
Market Cap: $9.75 billion
United States Steel Corp. (X)
Price: $23.41
Market Cap: $6.32 billion
Qurate Retail Inc. (QRTEA)
Price: $7.68
Market Cap: $3.1 billion
Sage Therapeutics Inc. (SAGE)
Price: $43.50
Market Cap: $2.56 billion
Bio-Rad Laboratories Inc. (BIO)
Price: $747.76
Market Cap: $22.87 billion
Upstart Holdings Inc. (UPST)
Price: $148.97
Market Cap: $12.2 billion
LyondellBasell Industries NV (LYB)
Price: $ 92.72
Market Cap: $30.9 billion
Petco Health and Wellness Co. Inc. (WOOF)
Price: $19.63
Market Cap: $5.93 billion
Price: $114.45
Market Cap: $32.7 billion
Steel Dynamics Inc. (STLD)
Price: $62.3
Market Cap: $12.4 billion
Stocks with the highest momentum:
Price: $146.46
Market Cap: $11.2 billion
Price: $44.5
Market Cap: $30.1 billion
Price: $324.21
Market Cap: $19.7 billion
Continental Resources Inc. (CLR)
Price: $45.68
Market Cap: $16.7 billion
Price: $366
Market Cap: $59.8 billion
Important Note: all the prices mentioned in this article were accurate as of December 28, 2021, and these prices might change by the time you read this article.
Shopify, Inc. (SHOP) – $1,375.62
PayPal Holdings, Inc. (PYPL) – $190.10
Alibaba Group Holding Ltd (HKG) – $110.5
Apple Inc. (AAPL) – $179.29
Uber Technologies, Inc. (UBER) – $42.54
Salesforce.com, Inc. (CRM) – $255.45
Important Note: all the prices mentioned in this article were accurate as of December 28, 2021, and these prices might change by the time you read this article.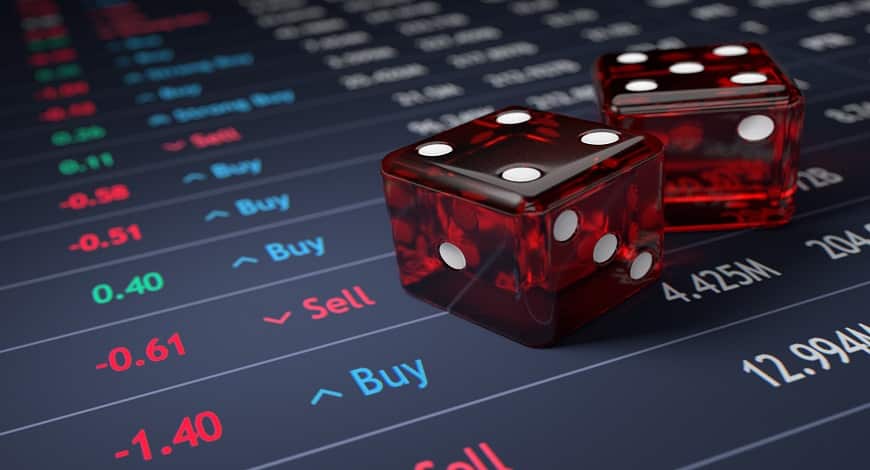 If you are an expat:
If you are a citizen of the United States, then you can easily buy the stocks of the company without any type of hassle.
Even though there are no citizenship requirements for purchasing the stocks of American companies, it might become a bit hard for non-residents.
With the increase in online brokers these days, you can easily purchase the stocks from your country by choosing an online broker that offers access to US stocks.
If you are a non-resident in the United States trying to buy the stocks of US companies, then there might be some eligibility criteria for you to qualify before purchasing.
Foreigners and non-resident US-based asset holders are imposed with US laws that work in the favor of protecting the interests of the country.
Some brokers might require non-US citizens to provide additional documentation regarding their identity to comply with the individual policies.
If you are extremely dedicated to investing in US stocks, you should know that some companies list their stocks on the exchanges of foreign countries.
You should get familiar with all the details related to your investment such as broker fees, taxes, rules, and other important details before proceeding.
Bottom Line:
It should be duly noted that all the data has been gathered according to the research we conducted, and this should not be considered as actual investment advice.
The type of stocks or the type of investment would depend on the factors such as risk tolerance, investment strategy, financial well-being, etc.
However, the stocks mentioned above are good for the long run depending on their technical factors.
We hope that you were able to find this information helpful and were able to find the relevant information for which you have been searching.
If you require financial services such as investment planning, wealth management, etc., you can avail of the top-notch services offered by us through this link or you can alternatively get access to our services using our mobile application.
Alternatively, you can learn everything about investing with the help of our Adam Fayed Academy, and then you can start taking care of all your investments on your own.
Pained by financial indecision? Want to invest with Adam?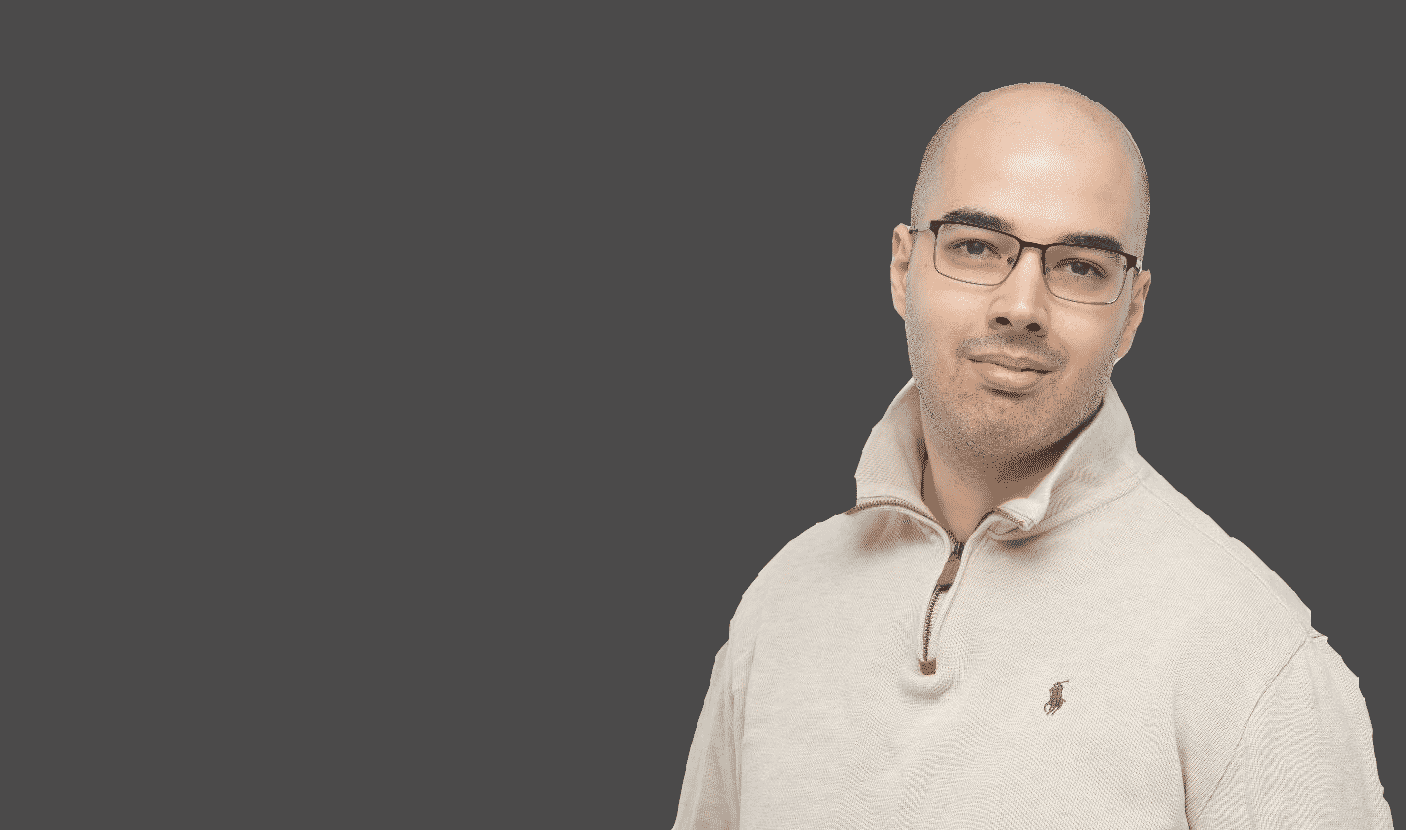 Adam is an internationally recognised author on financial matters, with over 344.6 million answers views on Quora.com and a widely sold book on Amazon
Tags
Alphabet Inc
,
Amazon.com Inc. (AMZN)
,
ASML Holding NV (ASML)
,
best cheap stocks to buy now
,
best companies to invest in
,
Best Growth Stocks to Buy in 2022
,
best growth stocks to buy now
,
best long term stocks to buy right now
,
best stocks to buy now reddit
,
Best US stocks to buy
,
Best US stocks to buy in 2022
,
best us stocks to buy now for long term
,
best value us stocks to buy now
,
cheap and best us stocks to buy
,
EOG Resources Inc. (EOG)
,
good stocks to invest in
,
Grupo Aeroportuario del Sureste S.A.B. de C.V. (ASR)
,
Investment opportunities in 2022
,
Lowe's Cos. Inc. (LOW)
,
Medifast Inc
,
Meta Platforms Inc. (FB)
,
Microsoft Corp. (MSFT)
,
Netflix Inc. (NFLX)
,
Nvidia (NVDA)
,
Tesla (TSLA)
,
Unity Software (U)
,
Upstart Holdings Inc. (UPST):
,
Visa Inc. (V)
,
what are the best stocks to buy