Here's what you need to know about the best wealth management banks in Liechtenstein.
I will compare some of the options available locally, alongside more portable, online, and international options like what we offer.
It makes sense to have a portable option as an expat, as opposed to a localized one, and that is something we specialize in.
If you want to invest as an expat or high-net-worth individual, which is what i specialize in, you can email me (advice@adamfayed.com) or use WhatsApp (+44-7393-450-837).
INTRODUCTION – The Principality of Liechtenstein
The Principality of Liechtenstein, being one of the most picturesque nations in the world, provides many people a beautiful location to live and/or work. Liechtenstein is one of the world's smallest countries by area, but it provides a significant benefit to many individuals and businesses with its favorable tax haven. Taxes in Liechtenstein are notoriously low, which is one of the reasons expats migrate to this little Alp country to reside.
Liechtenstein is a landlocked German-speaking nation. It is sandwiched between Austria and Switzerland, albeit it is closer to Switzerland than Austria. Liechtenstein has a population of only 33,000 people. Liechtenstein's land area is around 160 kilometers, which converts to only 77 miles.
The country is so small that it takes only a few minutes to travel from one border to the other. Despite being a German-speaking country, Liechtenstein does not have a boundary with Germany. It's also worth noting that Liechtenstein is a doubly landlocked country, which means that both of its neighbors (Switzerland and Austria) are landlocked.
Liechtenstein's currency is based on the Swiss Franc. The Swiss franc is a fairly stable currency with a high purchasing power.
Banks in Liechtenstein
There are currently over sixteen licensed banks in the nation, with the major or core emphasis of these banks in Liechtenstein being wealth management and private banking. It is worth noting that the banks in this area do not offer any investment banking services.
The banking industry in Liechtenstein is one of the most important. Financial services in Liechtenstein account for over 25% of the country's GVA (gross value added).
There are three primary factors that contribute to Liechtenstein's robust banking industry.
The first is that political stability will allow Liechtenstein's banking system and financial services to survive and develop.
Second, Liechtenstein's currency, t he Swiss Franc is a safe haven asset and a very stable currency.
Finally, Liechtenstein has legal certainty, or legal stability, which will allow the banking and financial sectors to function efficiently and peacefully.
Liechtenstein's banks are among the best capitalized in the world. Liechtenstein's banks had an average equity ratio of about 15%, and thus were resistant to the financial crisis, requiring no government assistance.
10 Best Wealth Management Banks in Liechtenstein
1. LGT Bank
The largest bank in Liechtenstein is LGT Bank, which controls about 46% of the market. Vaduz is the home of the bank's headquarters. The Bank offers services such as private banking and highly specialized asset management. Around CHF 41 million worth of assets have been handled. In 2017, LGT Bank had a profit of CHF228k. LGT Bank's net profit was roughly CHF283k in the same year. It has a workforce of roughly 808.
Net income: CHF 130.59 million (2019)
Total assets: CHF 38.50 billion (2019)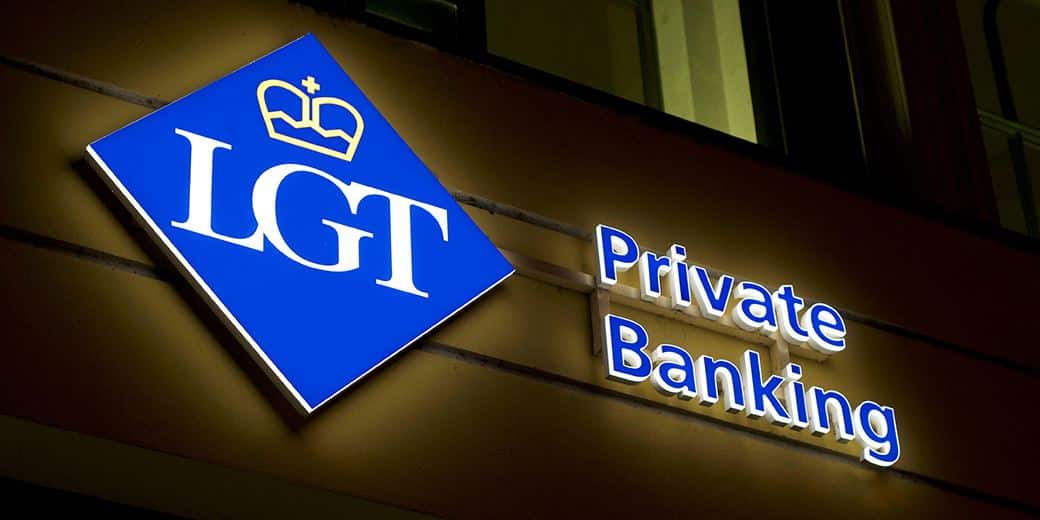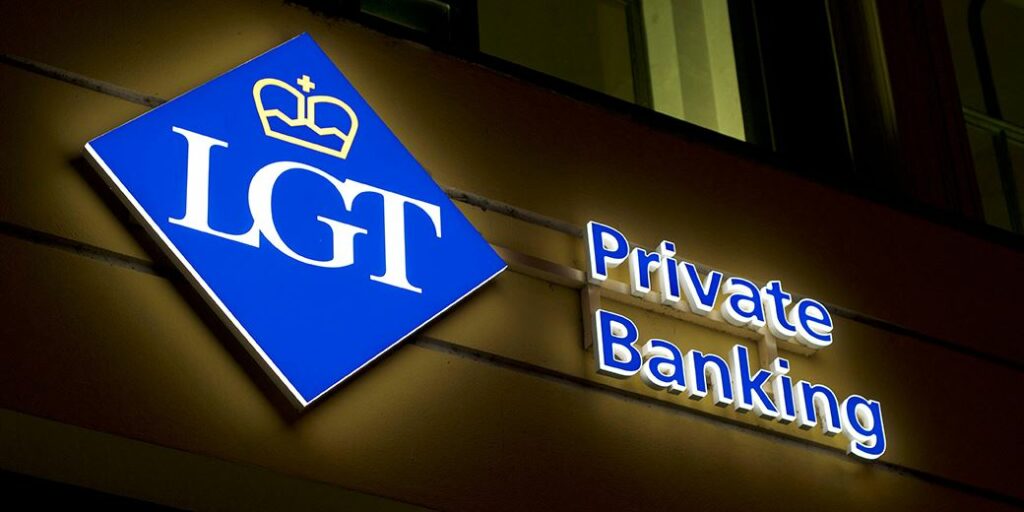 2. Liechtensteinische Landesbank AG (LLB)
Liechtensteinische Landesbank AG (LLB) was formed in 1861 and is the second biggest bank in Liechtenstein in terms of asset control, with a market share of more than 22%. Vaduz is the location of the bank's headquarters. The bank provides a variety of services, including investment management, retail banking, corporate banking, and private banking. It has managed around CHF14.223 billion in total assets. It has 503 or more employees.
Net income: CHF 103.52 million (2020)
Total assets: CHF 23.57 billion (2020)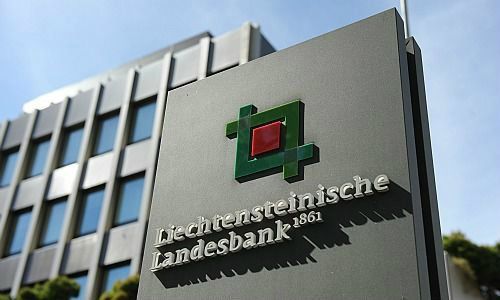 3. VP Bank AG
VP Bank AG was formed in 1956 and is the third biggest bank in Liechtenstein by assets, with roughly 17% of the market share. It is also one of the fastest growing banks in the country. VP Bank's headquarters are located in Vaduz. VP Bank AG produced income of roughly CHF50.88 million in 2017 through services such as specialized asset management, private banking, and specialized investment advising services. There are around 524 people employed here.
Net income: CHF 41.62 million (2020)
Total assets: CHF 13.52 billion (2020)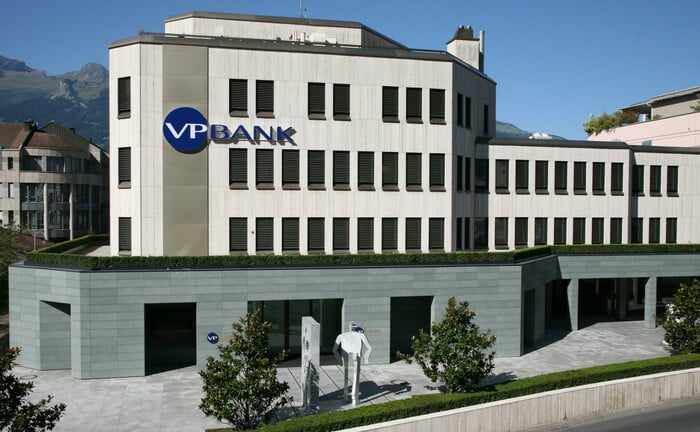 4. Bendura Bank
Bendura Bank (previously Valartis Bank) was established in 1998 and is Liechtenstein's fourth-largest bank by assets. It provides its rich clients with specialist private banking services, including asset management.
Bendura Bank operates as a traditional investment bank, but it also boasts the greatest investment advising department in Liechtenstein, offering global investments in financial products from across the world. Bendura Bank is based in Gamprin-Bendern and has a 2.5 percent market share. For the first half of 2018, the bank reported assets of CHF175.60 billion and a net loss of CHF212 million. This company employs over 89 people.
Net income: CHF 1.07 million (2020)
Total assets: CHF 1.71 billion (2020)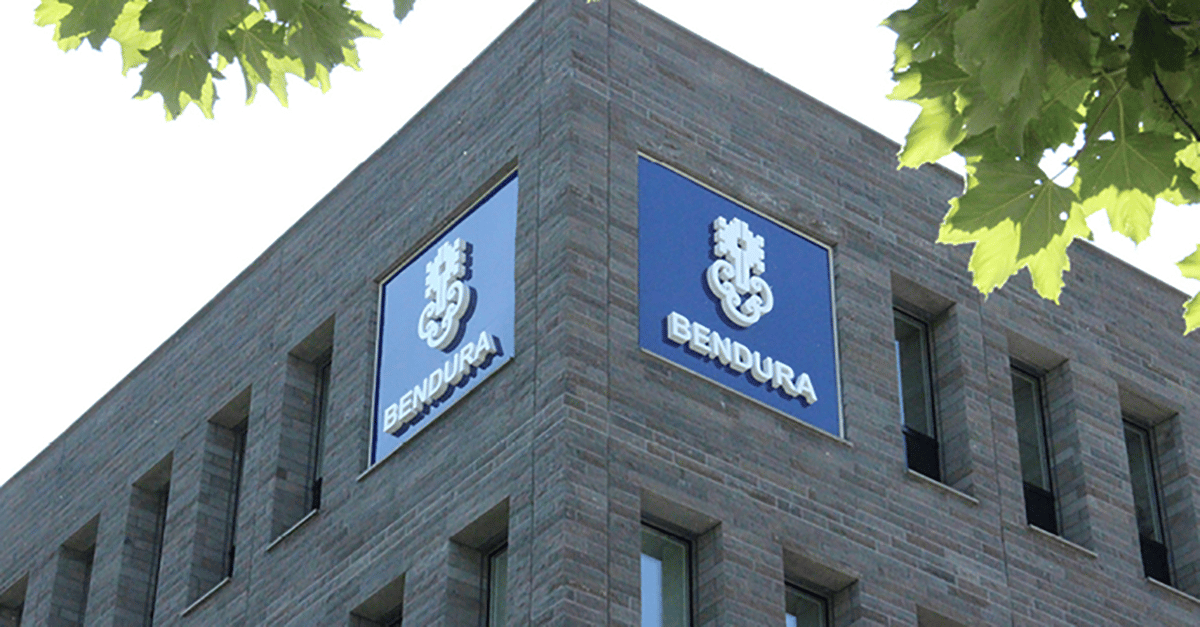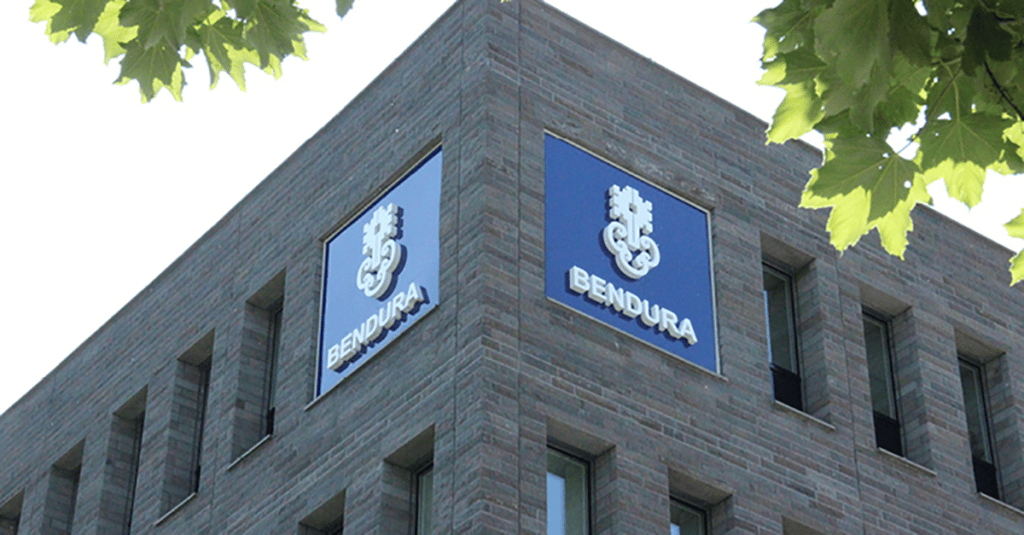 5. Banque Havilland (Liechtenstein) AG
Banque Havilland (Liechtenstein) AG was founded in 2014, and it is the fifth largest bank in terms of assets under management, with a market share of roughly 3%. This Liechtenstein bank offers clients private banking operations and services. VP Bank's headquarters are located in Vaduz. More than CHF1509.00 million of total assets were managed by the bank. There are almost 150 people employed here.
Net income: CHF 1.40 million (2019)
Total assets: CHF 297.7 million (2019)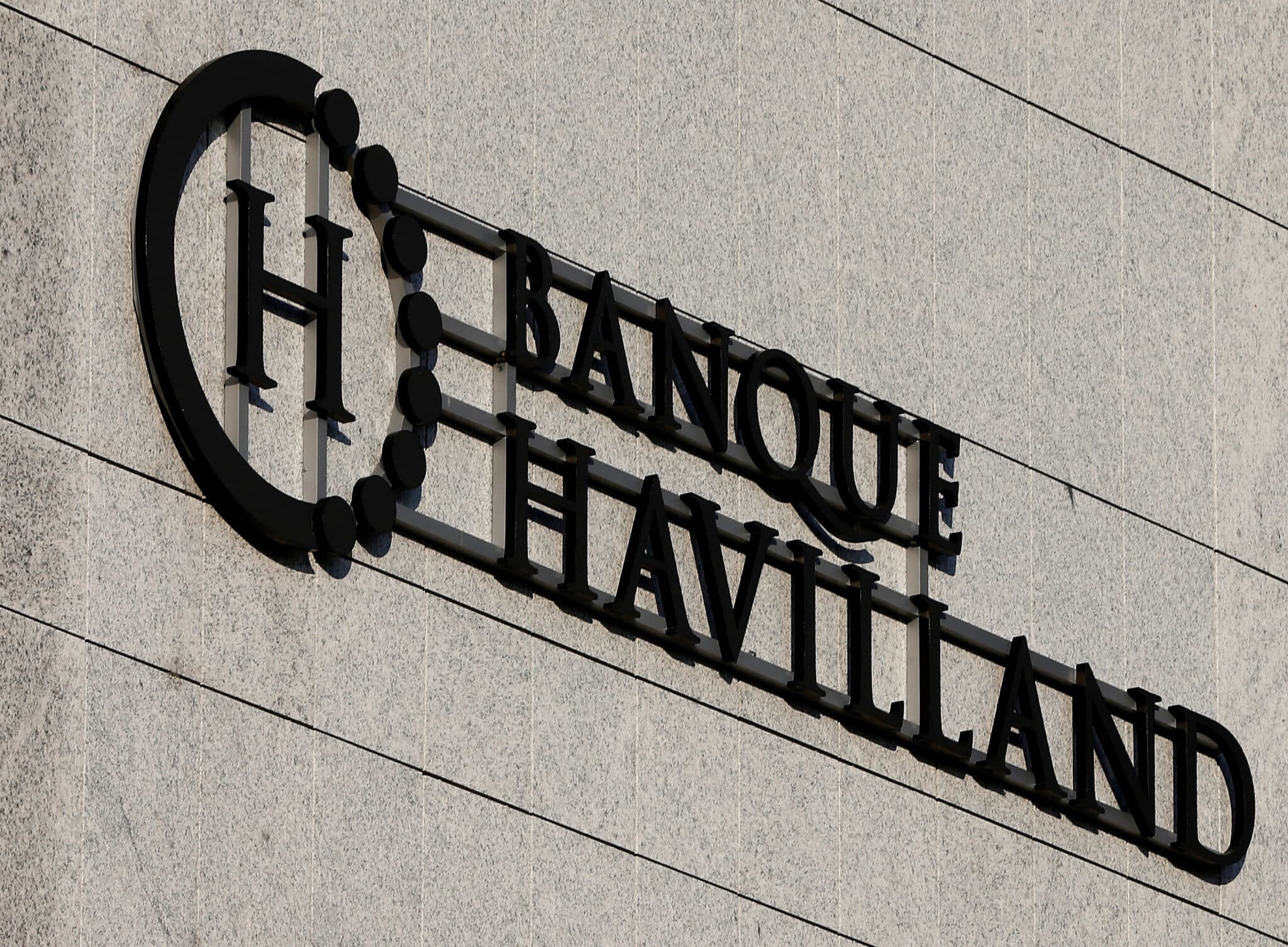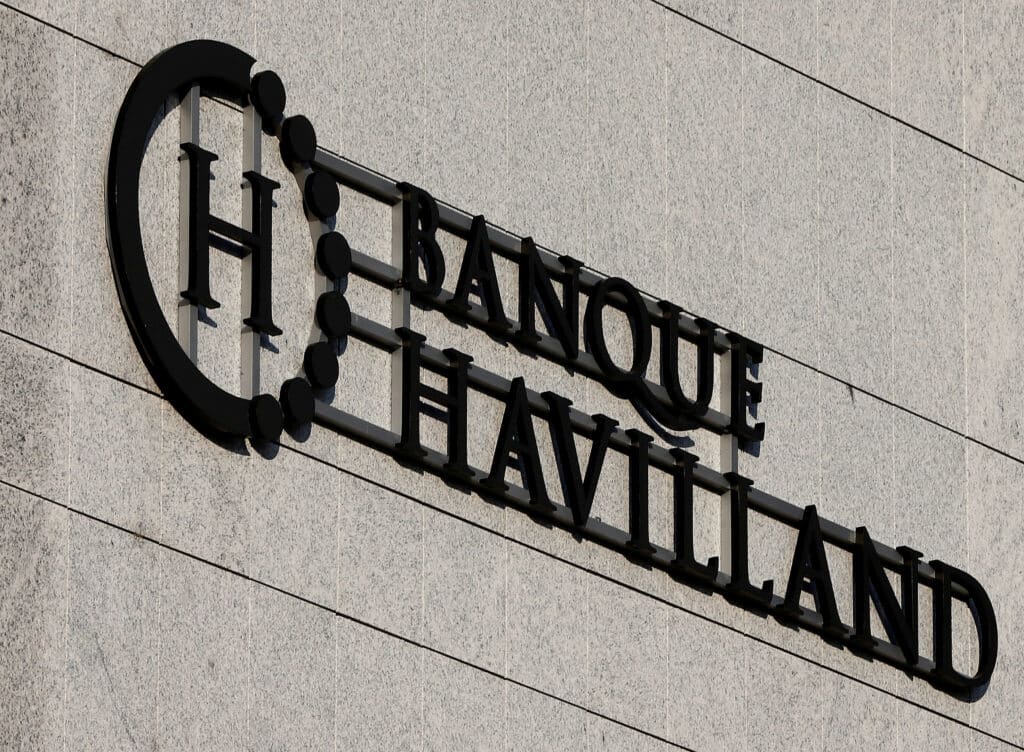 6. Bank Frick
Bank Frick is a family-owned private bank that was founded in 1998 and now ranks sixth in asset control. Balzers is the bank's headquarters, and it has a market share of around 3%. Investment consulting services, specialized asset management, and estate management are all services offered by Bank Frick to its customers. In 2017, it managed around CHF1.34 billion in total assets, with a net profit of CHF6.27 million. There are almost 45 persons employed there.
Net income: CHF 4.38 million (2020)
Total assets: CHF 1.46 billion (2020)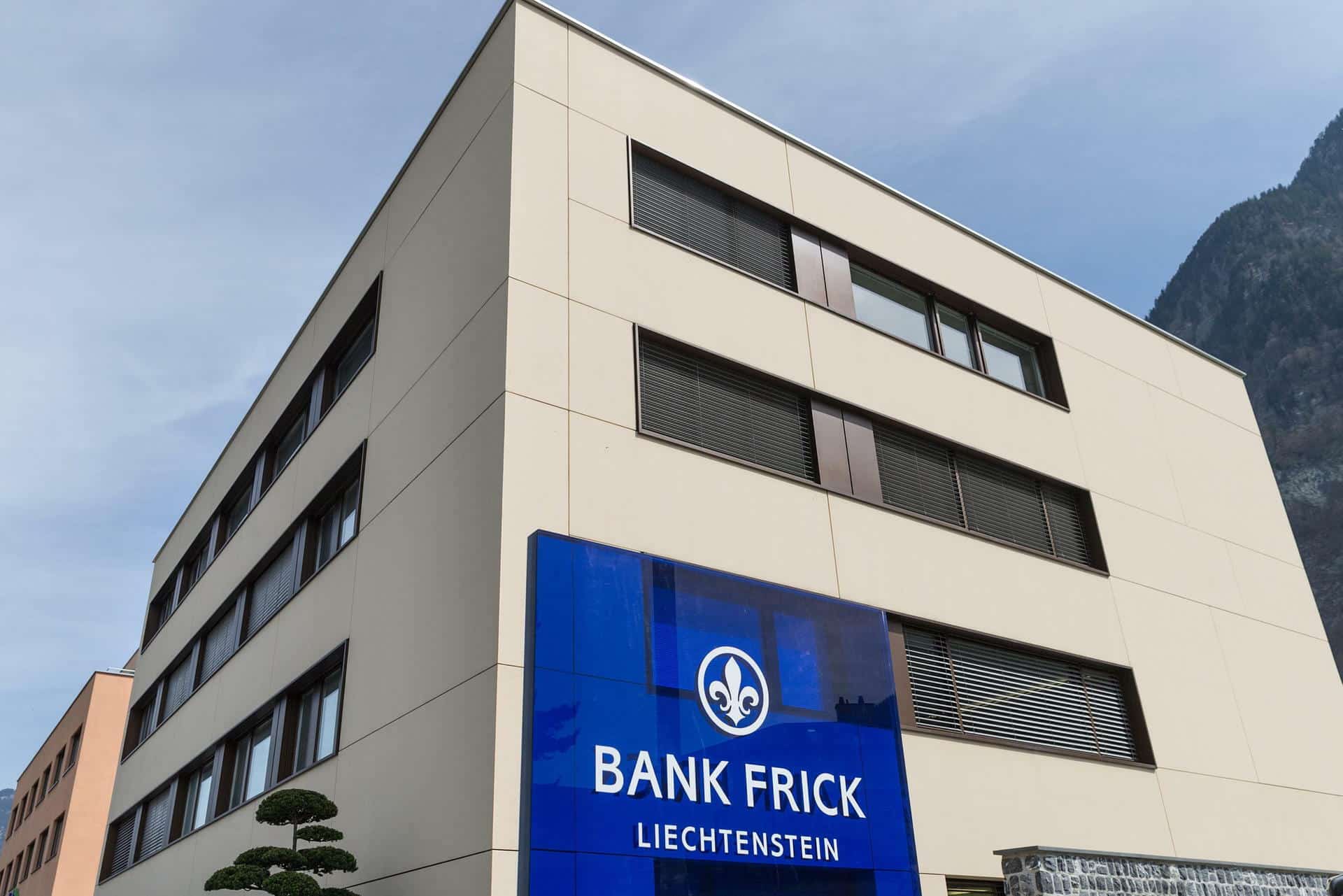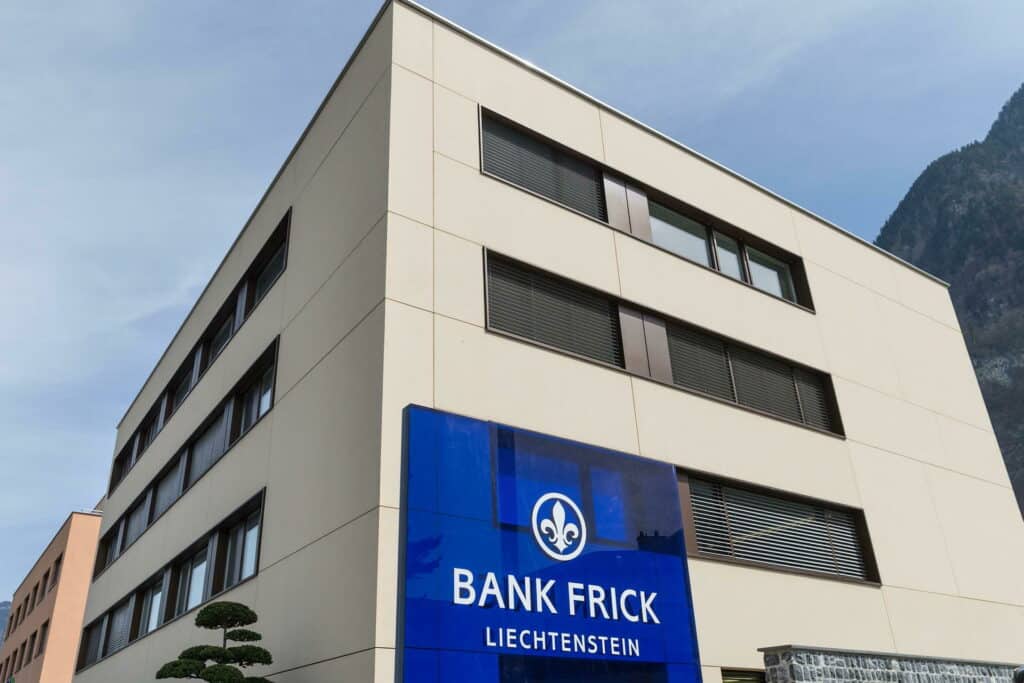 7. Neue Bank AG
Neue Bank AG, a private bank, was founded in 1992. Vaduz is where the bank's headquarters are located. In terms of total assets purchased, this bank ranks seventh. On Liechtenstein, the bank specializes in private banking; nevertheless, unlike other private banks, it does not provide investment banking services. More than 56 individuals work for it. Total assets were CHF1.23 billion in 2017, with a net profit of CHF10.64 million.
Net income: CHF 7.33 million (2020)
Total assets: CHF 1.35 billion (2020)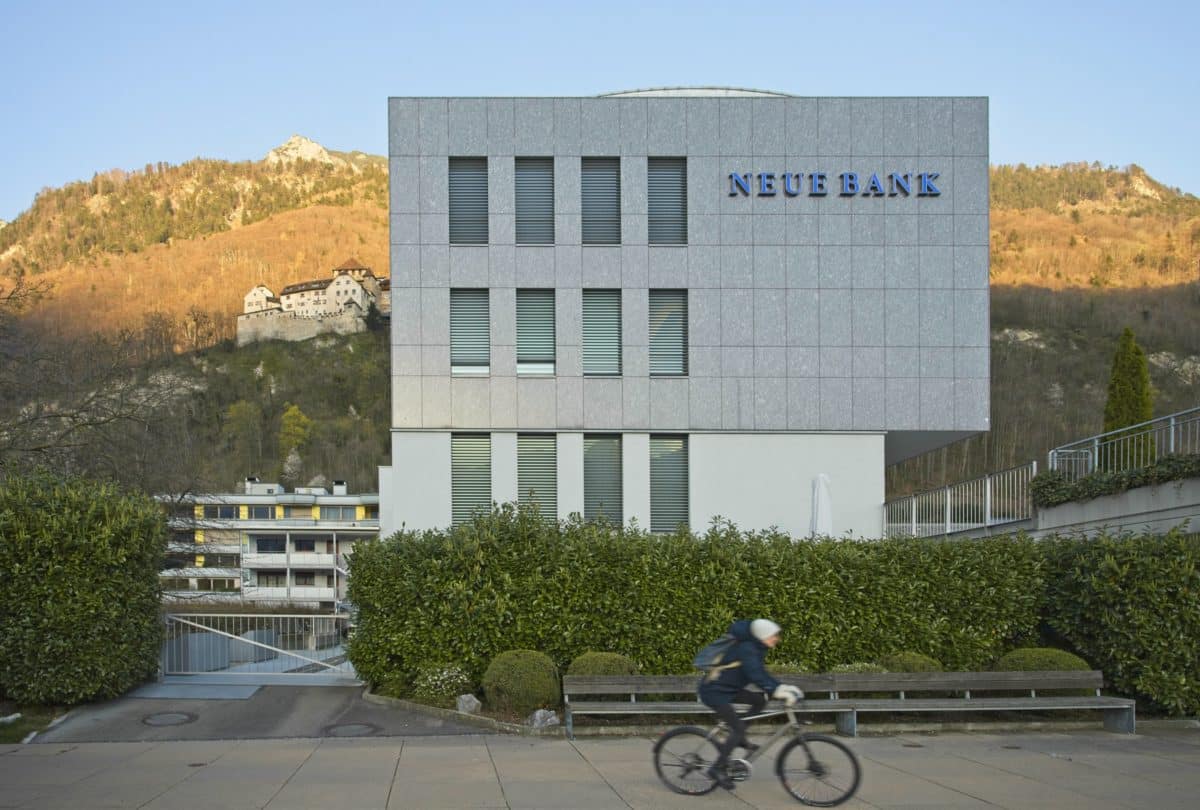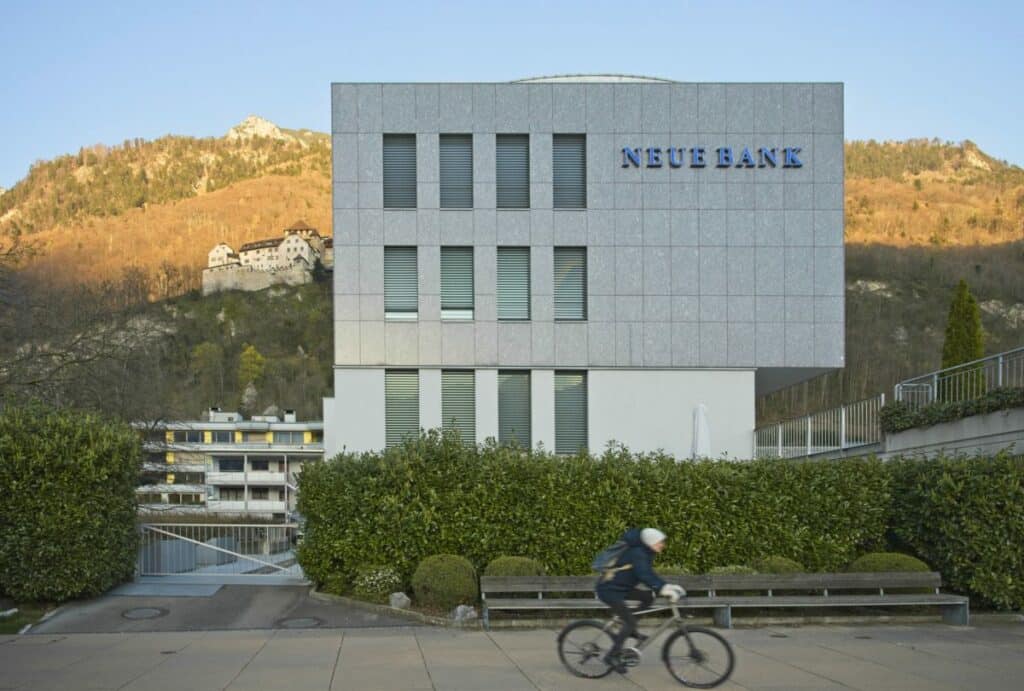 8. SIGMA Bank
SIGMA Bank (previously Volksbank) is a Liechtenstein-based Austrian bank that began operations in 1997, with its headquarters in Schaan. This bank ranks eighth in terms of total assets held, with a market share of less than 2%. It began as a private bank but has now evolved into a full-service commercial bank that provides retail banking, mortgages, and corporate finance.
However, the bank continues to provide a comprehensive variety of private banking services to its high-net-worth clients. SIGMA Bank is based in Schaan and was renamed in 2018. For the fiscal year 2018, the bank reported EURO11 billion.
Net income: CHF 8.00 million (2019)
Total assets: CHF 836.10 million (2019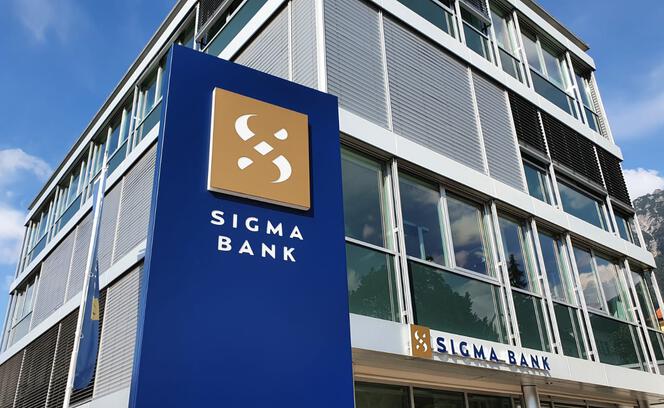 9. Kaiser Partner
This bank was created in 1931 and is now ranked 9th in terms of assets controlled. The bank's market share is around 1%. Vaduz serves as its headquarters. Asset management and private banking are two of Kaiser Partner's services. This private bank has built a reputation as an investment bank for its long-term investment strategies and accountability. Around CHF499.30 million in total assets have been managed by it. More than 34 individuals work for it.
Net income: CHF 1.23 million (6/2020)
Total assets: CHF 609.48 million (6/2020)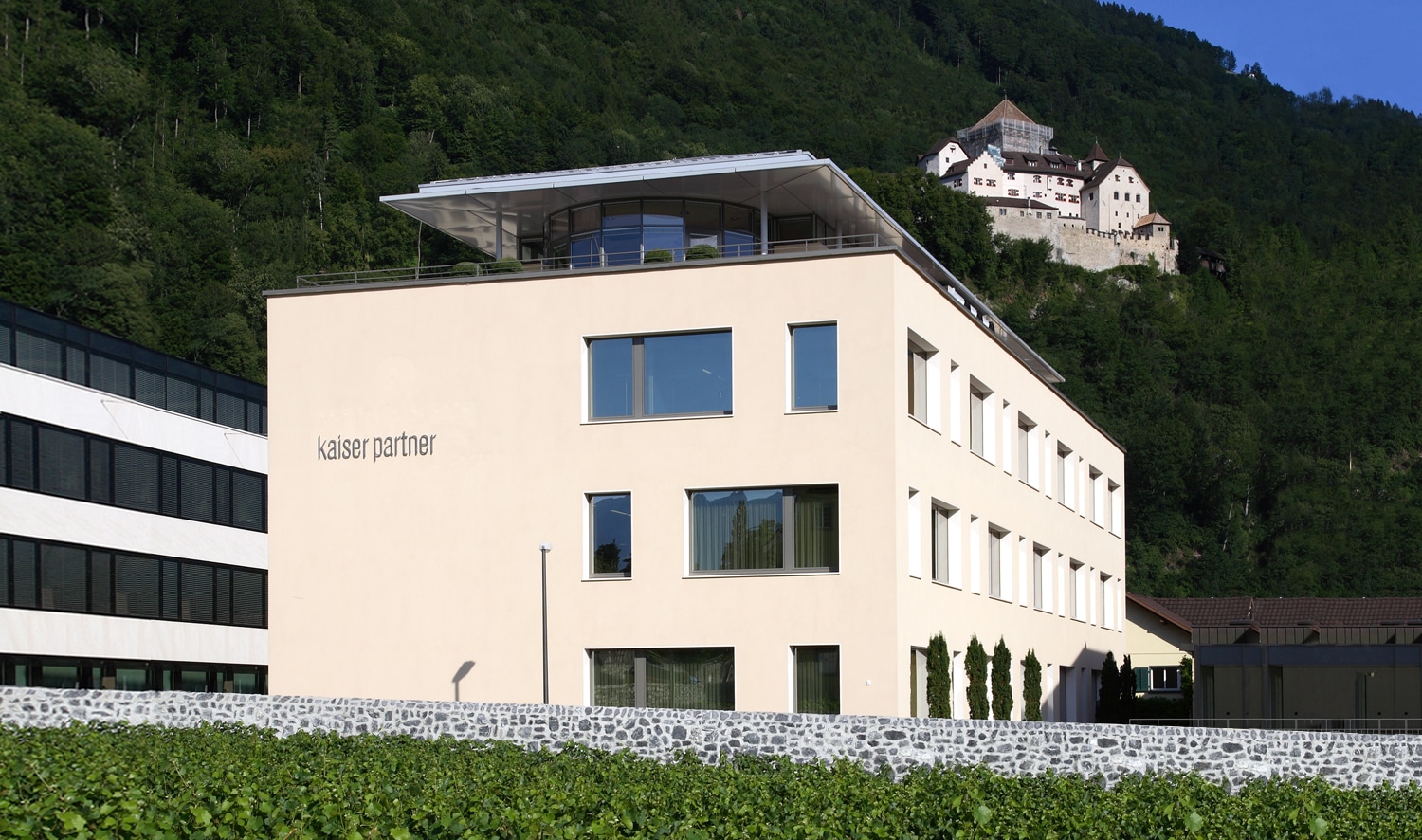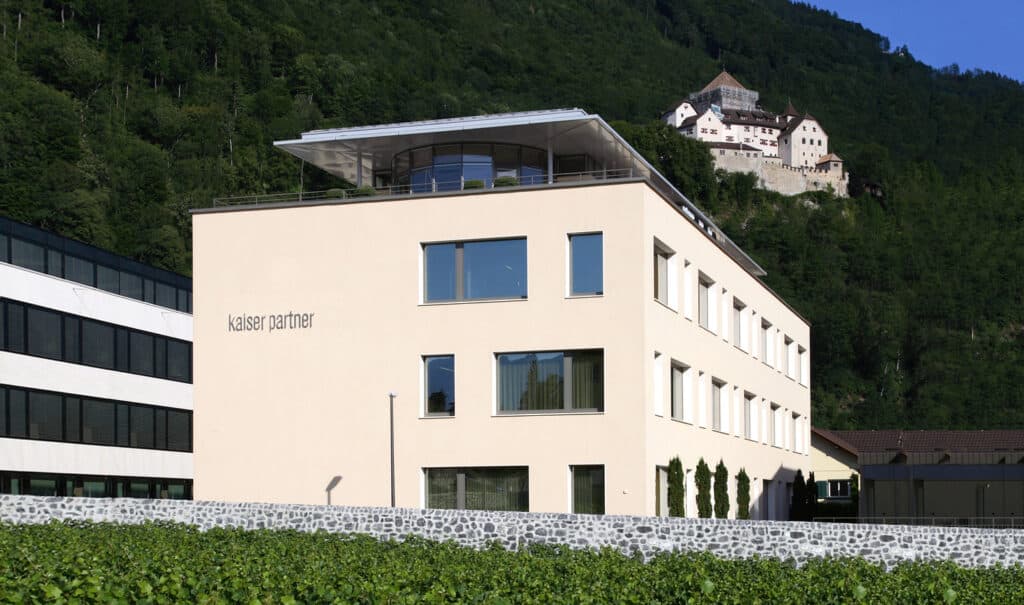 10. Raiffeisen Privatbank Liechtenstein AG
Raiffeisen Privatbank Liechtenstein AG is part of the Austrian Raiffeisen Banking Group and ranks tenth on this list. It was created in 1998 and has its headquarters in Vaduz. Furthermore, its market share is close to 0.50 percent. The bank provides investment advice services, traditional asset management, and estate administration. In the third quarter of 2018, sales were EUR856 million and net profit was EUR452 million, with total assets of EUR146.18 billion. This bank employs more than 28 individuals.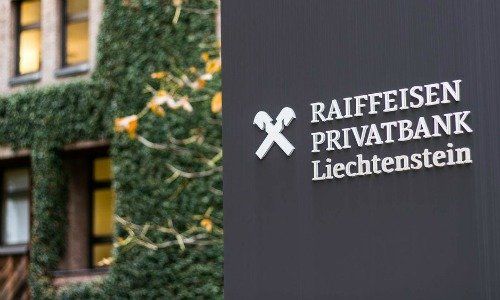 How to Open a Bank Account in Liechtenstein
Liechtenstein is a gorgeous sanctuary for natives and expatriates alike, nestled in the Alps and flanked by the Rhine river. If you opt to move to this alpine microstate, you'll need to create a bank account in order to buy ski equipment, among other things. Continue reading to find out what you'll need to create a bank account in Liechtenstein.
The low tax rates in Liechtenstein attract rich individuals from all around the world. Many banks in Liechtenstein need hefty, consistent deposits to start and maintain an account, spawning an entire industry of consultants promising to get you set up for between €500 and €2,000. Stay away from them.
Always deal directly with the bank when opening a personal checking account. Liechtenstein boasts a very big number of them for such a tiny country. Inquire upfront about the cost of opening an account and whether there is a minimum deposit. Are you still studying German? Not to worry. The majority of banks in Liechtenstein provide services in English.
Domestic bank accounts have an IBAN, which allows for easy and simple money transfers between countries in the Single Euro Payment Area (SEPA). This includes all European countries, including those outside the European Union (EU). Remember that Liechtenstein's currency is the Swiss Franc. Payments made using a card issued by another European nation may incur currency conversion fees. It's also worth noting that many Liechtenstein banks generate money by charging deposit fees.
Eligibility to Open a Bank Account in Liechtenstein
People from all around the world open bank accounts in Liechtenstein. Though higher incomes will be given precedence at some institutions, if you have a passport and can prove your residence and income, you should be able to establish a bank account in Liechtenstein. However, it is critical to read the tiny print. Some banks may demand you to make regular deposits and will terminate your account if you do not.
Requirements to Open a Bank Account in Liechtenstein
Because of Liechtenstein's lax eligibility standards, you'll only need a few papers to create a bank account:
Passport
Proof of address
Proof of income
When you're ready, bring your papers to a branch, submit them online, or verify them through video chat, depending on your bank's identity verification method.
Process of Opening a Bank Account in Liechtenstein
Every bank has its own procedure, however many will allow you to establish an account online. However, doing so is not easy, and it might take up to a week to open your account. If you choose a traditional bank, make an appointment at a branch and open an account in person. The bank will check your paperwork and identification there. Your card, pin, and other documentation required to activate your online account will be mailed to you a few days later.
If it sounds like too much work, the best option is to create an online bank account. Simply download the app, upload and validate your information, complete the in-app verification, and you're done—all in less than the time it takes to enter "Liechtenstein." Another advantage is that you may avoid the hefty fees that many traditional banks demand. When choosing a mobile bank, however, you must exercise caution. Not all banks are created equal when it comes to keeping your money safe.
Choosing a Bank with Banking License and Its Importance
FinTechs are popular in Europe, with many now providing financial services such as IBANs and debit cards. But, for all their ease, many of them lack a complete banking license. That is why they cannot officially be called banks.
To get a banking license, a corporation must meet a stringent set of requirements imposed by the Swiss National Bank, the Liechtenstein Financial Market Authority, and the European Central Bank (ECB). Using a licensed bank ensures the security of your data as well as savings of up to €100,000 under an EU-wide deposit guarantee system.
Pained by financial indecision? Want to invest with Adam?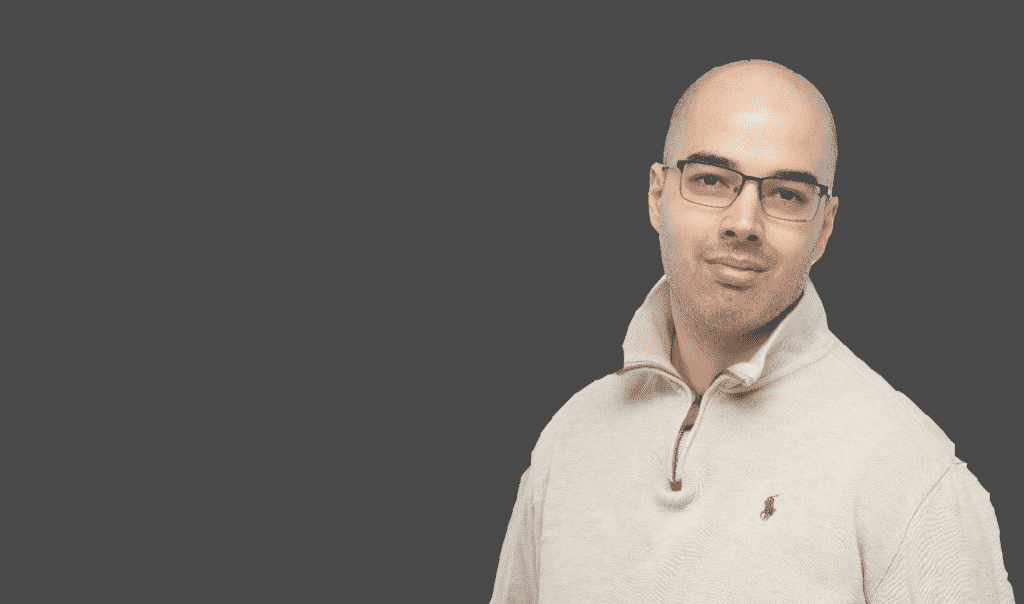 Adam is an internationally recognised author on financial matters, with over 492.2 million answers views on Quora.com and a widely sold book on Amazon
Tags
10 Best Asset Management Banks in Liechtenstein
,
10 Best Wealth Management Banks in Liechtenstein
,
Bank Frick
,
Banque Havilland (Liechtenstein) AG
,
Bendura Bank
,
Choosing a Bank with Banking License and Its Importance
,
Eligibility to Open a Bank Account in Liechtenstein
,
How to Open a Bank Account in Liechtenstein
,
Kaiser Partner
,
LGT Bank
,
Liechtensteinische Landesbank AG (LLB)
,
Neue Bank AG
,
Principality of Liechtenstein
,
Process of Opening a Bank Account in Liechtenstein
,
Raiffeisen Privatbank Liechtenstein AG
,
Requirements to Open a Bank Account in Liechtenstein
,
SIGMA Bank
,
valartis bank
,
volksbank
,
VP Bank AG