Best Wealth Management Banks in the UAE – that will be the topic of this article.
Before beginning, one thing has to be mentioned. Throughout my articles I have always made one thing clear; boutique and challenger providers offer superior service and products to the traditional banks.
In much the same way that you can have a better experience with a boutique hotel, or recruitment firm specialised in your industry niche, firms like Revolut can better service most niches for pure banking.
For wealth management, companies like ours can service the high-net-worth and expat niches better than larger firms.
Yet for those who are curious about the best wealth management banks in the UAE, my staff have complied a list of some of the better ones below.
If you want to invest, don't hesitate to contact me, email (advice@adamfayed.com) or use the WhatsApp function below.
Introduction
Wealth management is a special type of financial advisory service for accredited investors and other people with high net worth. Asset managers provide advice on investment, estate planning, taxes and anything else that can help increase the client's wealth.
Here's what you need to know about wealth management, including who it is for and how it relates to asset management.
Wealth management is the highest level of financial planning services. Wealth management typically includes comprehensive investment management, as well as financial advice, tax advice, estate planning and even legal assistance.
The type of service offered by an asset management firm is best suited to high net worth clients. But while you may not need money management now, your needs will likely change over time. At some point, it might be time to get into money management.
Wealth management is the most advanced form of investment advisor. A wealth advisor usually creates a specially designed investment strategy and plan for their clients to help them manage their assets.
Wealth managers usually target the very wealthy and may have expertise in financial matters that affect the super-rich, such as how to avoid inheritance taxes. They often coordinate the services of different experts, such as working with a lawyer or accountant on your behalf.
What is wealth management?
The premise of wealth management is that people with high net worth may require more extensive services than those offered by traditional financial advisors. Those with millions – perhaps even billions of dollars – may have complex investment portfolios, complex tax situations, different businesses, property interests, and other special needs that are unlikely to apply to average investors.
Wealth managers can use a wide range of financial products and services to meet a specific set of requirements. While clients pay a special money management fee, they receive tailor-made strategies tailored specifically to their finances.
Services offered by asset managers may include, but are not limited to:
Investment management and consulting, including retirement planning
Legal and estate planning
Accounting and tax services
Consideration of health and social security benefits
Charity plans
Assistance in starting or selling a business
If you don't have a lot of capital, you most likely won't need a manager. Instead, you may prefer to pay a financial or investment advisor to help you develop a strategy for saving money over time.
In this article we will talk about a specific type of wealth managers, such as banks that offer this kind of service. It's not a secret that UAE is one of the richest countries and wealth management option is in demand. So let's first see how wealth management works, what are the main investment sources in the UAE and after review the best banks in the UAE that offer the best wealth management service.
How does money management work?
Like most financial advisors, asset managers earn income by earning a percentage of the assets they manage. These fees can vary from firm to firm – and even for different types of accounts with the same firm. Overall, you can expect the commission to be around 1% of the assets under management.
Wealth managers often compete for the "big" clients with the highest net worth. As a result, they may charge you a lower interest commission if you have a higher net worth. The more assets are managed, the more commission they receive, even if they charge a lower commission percentage.
For financial advisors, participating in wealth management is a lucrative career path. Consider that if a money manager charged only 0.50% commission from a client with $ 10 million in his portfolio, he would have earned $ 50,000 in commissions this year from that one client. The more clients a welfare consultant has, the higher the amount of commission.
Asset manager qualifications
There is no official qualification standard for becoming a wealth manager. However, there is an education and career that you are likely to find among asset managers.
While not necessarily a requirement, most asset managers are likely to have a college degree, often in areas such as finance, accounting, mathematics, or economics. Many asset managers may even hold master's degrees, law degrees, or other relevant certifications. It may also make sense for them to become a Certified Financial Planner (CFP) and a Certified Private Wealth Consultant (CPWA).
Wealth managers are expected to buy and sell stocks, bonds and other investments. Because of this, they are usually required to pass a Series 7 exam conducted by the Financial Industry Regulatory Authority (FINRA).
Main sources of investment
The UAE is home to several prominent sovereign wealth funds, including the second largest in the world in terms of assets under management (Abu Dhabi Investment Authority, $ 710 billion under management as of June 2020). These sovereign wealth funds are funded by government revenues, which are mainly generated from the sale of oil and other related hydrocarbons, as well as income from their existing portfolios.
The UAE is also home to DIFC, which is arguably the most popular and successful financial center in the Middle East. In March 2019, the DIFC manager announced that the size of the asset and asset management sector in DIFC is $ 424 billion and is expected to grow significantly in the coming years.
Local banks dominate the UAE mutual fund industry. These mutual funds usually target retail investors in the UAE and invest in publicly traded stocks, primarily in the UAE and the Gulf, as well as rated debt and other fixed income products.
Many regional and international asset managers in the UAE (such as Fajr Capital, Franklin Templeton, Jadwa Investment and NBK Capital) base their activities at DIFC. These wealth managers usually target institutional investors and family office investors.
ADGM is growing as a fund location and there are currently about 33 funds established in the free zone. Government investors in Abu Dhabi are increasingly investing in funds created at ADGM, thus playing an important role in the growth and development of the asset management ecosystem at ADGM.
What are the benefits of Wealth Management?
Wealth management plans are tailored to the specific needs of clients. Financial products are combined to effectively achieve the client's financial goals.
Consulting services include the processing of confidential information of clients. Investment advisors must maintain the confidentiality of information obtained in the course of financial planning and advisory services.
A wealth management consultant uses a variety of financial disciplines such as financial and accounting as well as tax services, investment advice, legal or estate planning, and retirement planning to manage the wealth of a wealthy client as a package of services.
Wealth management practices and related services may differ from one place to another, depending on the state of the economy, per capita income, and people's savings habits.
Wealth management is different from investment advice. The first is a more holistic approach in which one manager coordinates all the services needed to manage their money and plan for the client's needs, including the client's current and future family needs.
While most asset managers provide services in any financial area, some asset managers specialize in specific areas of finance. The specialization will be based on the area of expertise of the asset manager.
Wealth management services are generally suitable for high net worth individuals who have a wide variety of needs. The consultants are professionals and high-level experts.
Asset managers can work individually, as an individual, or as part of a small business or as part of a larger firm. Depending on the nature of the business, asset managers can work under a variety of names, including financial advisors or financial advisors. The customer may receive services from one designated asset manager, or may have access to members of a specific asset management team.
Here are banks we are going to discuss today:
HSBC
HSBC is one of the largest banking and financial institutions in the world with operations in 64 countries and territories. It aims to be where there is growth, allowing businesses and the economy to thrive, and ultimately helping people realize their hopes and ambitions.
The bank serves over 40 million customers through our global businesses: retail banking, commercial banking and global banking and markets. In addition to providing regular banking services, HSBC also offers investment banking services.
It offers various options for investing in the UAE under the motto of increasing the wealth of its potential investors. Working on the investor side, they conduct research and provide insights into the investment entity and ensure that investors are not exposed to any risk.
No matter where we go in life, we all need a plan to get there and financial resources to complete the journey. Whether we are building careers, protecting our families, educating our children, or amassing wealth for retirement, we need a plan to create the funds needed to achieve our goals.
HSBC offers financial planning products to help you plan your retirement, plan your children's education, and protect yourself and your family.
To help you plan your financial goals, a Premier Wealth Relationship Manager follows a structured approach that starts with a thorough listening phase. This allows them to understand your needs and risk tolerance so that they can work with you to determine a strategy to achieve your goals.
The Premier Wealth Relationship Manager will work with you to prepare a plan based on an in-depth financial review to determine your specific financial goals, analyze your profile, your expectations and your risk tolerance, and your current financial position.
Emirates NDB
Emirates NBD is another powerful bank in the UAE. The then ruler of Dubai, Sheikh Rashid bin Said Al Maktoum, forming the first national bank established in Dubai, originally founded it as the National Bank of Dubai (NBD) on June 19, 1963. NBD merged with Emirates Bank International (EBI) on March 6, 2007 to form Emirates NBD. On October 16, 2007, Emirates NBD shares were officially listed on the Dubai Financial Market (DFM).
It has a very large team of experienced wealth consultants ready to speak to you when you need them. The bank has about 35 UAE Wealth Centers as well as almost 100 branches that are always available to help you reach your financial goals.
They will study your status and plans for the future very carefully and draw up a plan together with you. Then the team will draw on its internal knowledge and insights to help you build the best portfolio for your needs.
Understanding your goals and needs
Analyzing your risk appetite
Recommending a suitable investment portfolio
Investment performance monitoring and advice on rebalancing your portfolio
All their welfare consultants are carefully selected to ensure they have the necessary skills, experience and certifications to help you achieve your financial goals. With an average of five years of financial planning and consulting experience, they are constantly trained and developed to stay on top of industry trends and best practices.
The consultant you'll work with will be the most important link between you and all the amenities and services Emirates NDB can offer you. You will receive a profile of your welfare advisor to help you get to know him or her better, with a description of his or her experience, qualifications, professional strengths and personal interests.
RBC
RBC Wealth Management is a division of RBC Capital Markets, LLC, which is a branch of Royal Bank of Canada. The company manages about $ 348 billion of private customer assets in the United States. It employs 1,800 financial advisors and works in 200 locations in 40 states.
The division offers financial services for all kind of individuals and families, senior citizens, business owners, as well as corporations and institutions. Minimum company bills vary by program and service and start from $ 2,500.
RBC Wealth Management provides a full range of banking, investment services, in addition asset management services through its own business and with the help of third parties.
RBC Wealth Management is a global organization. The business model is based on building relationships in the long run.
The company calls itself aimed on customer finance growth. Beginning in 1910, they began a steady expansion in 2000 and the opening of the London office really marked the beginning of their global journey, meanwhile the company moved from the American continent to Europe. Actually, this spurred their further journey around the world.
Diversification of knowledge and deepening of understanding are the company's key points to success. They strive to attract investors with a global exorcism to superiority. Judging by the investor satisfaction index of 2013, they are among the best "players". Thus, as of 2013, the level of investor satisfaction exceeded the industry average.
The question is what served as the basis for this view. How or what led to this kind of performance? Well, in this context, you need to understand the business model. Their approach to investors is super crucial.
As already mentioned, RBC Wealth Management is working with individuals and families, as well as with retirees. The company's services for these customers include cash and credit solutions, insurance solutions, trust services, retirement income planning, financing education, gift and charity decisions and responsible investment.
It also specializes in working with business owners, offering many of the above services as well as retirement plans. Corporations and Institutions are also included in the client base of The RBC Wealth Management. For these clients, RBC can provide pension plans, corporate and executive services, as well as fiduciary support through institutional advisory services.
UBS
UBS is a multinational diversified financial services company, derived from the Union Bank of Switzerland and headquartered in Zurich, but has a branch in Dubai.
UBS is engaged in actually all main financial activities, including retail and commercial banking, investment banking and management, also wealth management. UBS can be proud of its team of 60000 members, which continually grow and work hard to hire the most talented people, to empower them so they could use their skills and build a stronger business.
And what make their business run successfully are the respect and trust, and the integrity everyone act with.
UBS Wealth Management has its specialized offices and financial advisors in every corner of the planet. This means everyone looking for an individual approach can easily find in his area. Generally, this company's clients manage corporations, charitable organizations, pension funds and even other banks from individuals.
Wealth management is a type of sales position at this point in UBS, because robo-investors manage all investments, therefore it is only about attracting customers.
UBS works with individuals, institutions and corporations from all over the world, to help people with their problems, find and offer a good solution, be it through award-winning asset management advice, investment banking and asset management experience, or private and corporate banking services in the UAE.
UBS Wealth Management can offer a program that will definitely be useful for you. UBS offers several discretionary and non-discretionary programs, with minimum account sizes of $ 5,000 investment. Each program has various strategies and asset classes – starting from stocks to municipal bonds and real estate investment funds.
Smaller investors who are interested in creating an account with UBS Wealth Management have several options. They can invest their money into a UBS Managed Portfolio, where the minimum investment amount size must be $ 5,000. UBS managed portfolio program is a discretionary program, which means that your financial manager has every right to make investment decisions at his discretion.
To sum up
With over 200 companies in the Dubai International Financial Center (DIFC), the local wealth management sector is booming – already worth over $ 424 billion and growing. The city of Dubai is successfully positioning itself as the financial center of the Middle East. Globally, it is in the top 10.
However, there is fierce competition between UAE-based wealth management firms and face many challenges on many levels. Among them are changing customer requirements compared to the past.
The Asset Management Sector in the United Arab Emirates (UAE) is responsible for the sustainable growth of the financial sectors, which helps control financial services and investment regimes in the seven Emirates.
Investment management or asset management can be broadly divided into three sectors in the UAE: onshore jurisdiction (excluding free zones), Dubai International Financial Center (DIFC) and Abu Dhabi Global Market (ADGM).
As the UAE attracts many foreign investors and creates private equity and asset management industries, it becomes necessary to overlook the management of investments made here. The UAE, being a financial center and a trading center, eventually created several sovereign wealth funds and a huge fortune for certain individuals and groups.
So as you can conclude from this, UAE is a perfect place to invest money and manage it, cooperate with the best banks listed above, and assure you and your family a good future.
Pained by financial indecision? Want to invest with Adam?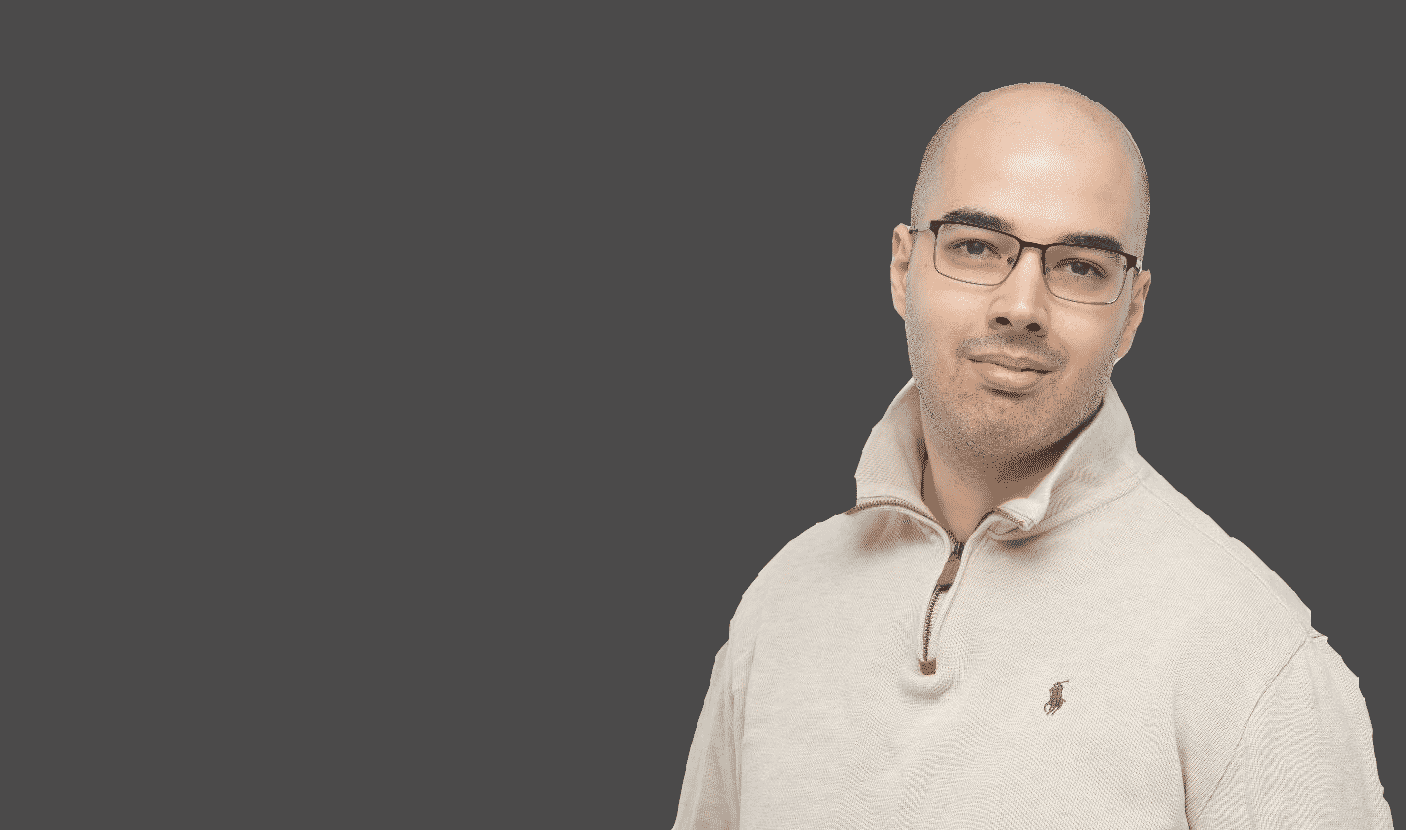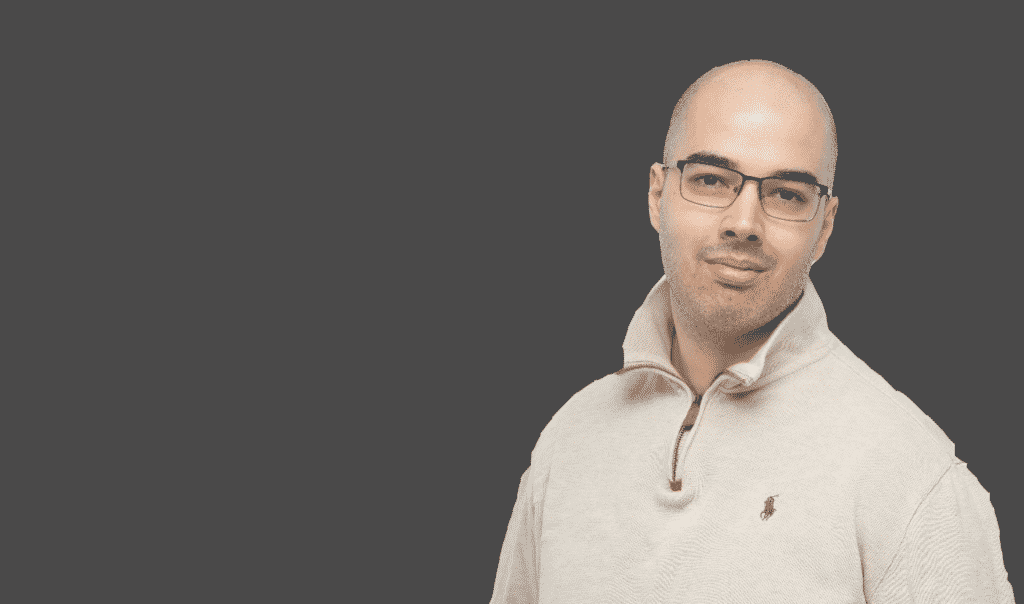 Adam is an internationally recognised author on financial matters, with over 231.3 million answers views on Quora.com and a widely sold book on Amazon
Further Reading
In the article below, I speak about:
Are REITS good investments in 2021?
Is short selling illegal, immoral and/or unproductive? What does the GameStop story tell us?
Would any government, such as the US government, want to crash the stock market? I explain why no government wants a stock market crash.
Do big companies really evade taxes, or is that a myth?
To read more click below: