BofA Securities Review 2022 – that will be the topic of today's article.
I will consider some of the positives and negatives associated with this option, as well as answering the key question: is it worth investing in this option?
If you want me to invest, don't hesitate to contact me, email (advice@adamfayed.com) or use the WhatsApp function below.
Introduction:
Before getting into the details regarding BofA Securities, which is the investment wing of Bank of America, let us take a look at some of the general details regarding Investment Banking, Bank of America, Bank of America Merrill Lynch, and BofA.
Investment Banking – The most important thing an investment bank does is to create capital for companies, governments, and entities.
Generally, the activities of an investment bank include:
Underwriting new debt and equity securities for almost all types of corporations.
Helping with the sale of securities of a respective corporation/entity.
Assisting the companies in M&A (Mergers & Acquisitions), Reorganizing processes, etc.
Providing access to broker trades, whether it is for institutions or private investors.
Bank of America – Bank of America (BofA/BoA), which is officially known as Bank of America Corporation, is an international investment bank and financial service provider based in America.
The headquarters of Bank of America is located in Charlotte, North Carolina, and the major services offered by this institution are Consumer Banking, Corporate Banking, Investment Banking, Insurance, Mortgage Loans, Private Banking, Wealth Management, and many more.
The divisions of Bank of America are BofA Securities, Merrill, and Bank of America Private Bank.
Merrill – Merrill is the wealth management division of the Bank of America, which is also known by the name of Merrill Lynch.
Along with BofA Securities, which is the wealth management wing of Bank of America, Merrill provides investment management services such as brokerage services and broker-dealer activities.
The headquarters of Merrill is located in New York City, New York, while the financial services of Merrill are offered worldwide.
The divisions of Merrill are Merrill Lynch Wealth Management, Merrill Lynch Wealth Management, Merrill Guided Investing, and Merrill Edge.
BofA Securities – BofA Securities, which was previously known by the name of Bank of America Merrill Lynch (BAML), is an international investment banking division of Bank of America.
The headquarters of Bank of America is located in the Bank of America Tower, New York City, New York. The services of BofA securities are offered worldwide.
Services offered by BofA Securities are as follows:
Mergers and Acquisitions
Equity and Debt Capital Markets
Lending
Trading
Risk Management
Research
Liquidity and Payments Management
BofA Securities was formed after a series of events following the merger and acquisition of Bank of America and Merrill Lynch & Co. in 2009.
In September 2009, all of the activities related to corporate and investment banking were started by the institution under the name of Bank of America Merrill Lynch.
Later, in 2011, the corporate and investment banking activities were combined into a single division by Bank of America Merrill Lynch.
In February 2019, Bank of America declared a whole new brand that will deal with all of its investment banking activities and named it 'BofA Securities'.
The organized geographic presence and the headquarters of BofA Securities are given below:
Asia Pacific:
Headquarters – Cheung Kong Center in Hong Kong
Europe, Middle East, and Africa:
Headquarters – Bank of America Merrill Lynch Financial Centre in London
Latin America:
N/A
The US and Canada:
Headquarters – Bank of America Tower in New York
The Bank of America Tower in New York is not only the headquarters of BofA Securities in America, but it is also the global head office.
Apart from this, BofA Securities also carries out some of its major activities in Bank of America Tower in Jacksonville, Florida.
Now, let us have a detailed look at all the details of BofA Securities.
BofA Securities Review:
Foreword – First of all, both 'Bank of America' as well as 'BofA Securities' are the brand names of 'Bank of America Corporation for their Global Banking as well as Global Markets divisions.
However, the most important aspects of Bank of America Securities that need to be taken into careful consideration are that the affiliated investment banking divisions of it are:
Have the possibility of losing value
Not guaranteed by the bank
Awards Received – The awards received by BofA Securities are given below. Some of these awards were received by BofA while it was still Bank of America Merrill Lynch.
'Most Innovative Investment Bank of the Year' by 'The Banker' in 2017
'Clearing Bank of the Year' by 'Global Capital Global Derivatives' in 2015, 2016, and 2017.
'European Trading House of the Year' by 'Financial Times' in 2017.
'Best Bank for Markets in Asia' by 'Euromoney' in 2017.
1st Rank by volumes in 'Global and US Leverage Loans', 'Global Investment Grade Debt', and 'Global and US Syndicated Loans' by 'Dealogic' in 2017.
The 2018 Greenwich Leaders: European Equities Rankings
1st Rank in European Equity Trading Share
1st Rank in European Equity Algorithmic Trading Share
1st Rank in European Equity Electronic Trading Quality
1st Rank in European Equity Trading & Execution Service Quality
Now, let us have a look at some of the important details regarding the products, markets, and services offered by BofA Securities, which make them provide efficient services.
Global Markets:
Banking products are offered by Bank of America, while trading and other broker-dealer products & services along with research are provided by BofA Securities with the help of Global Markets.
Institutional clients of BofA are fixed-income credit businesses, commodity businesses, and equity businesses.
The Global Market product coverage consists of securities as well as derivative products belonging to the primary and secondary markets.
BofA Securities also works with some commercial and corporate companies to acquire risk management products based on the interest rate, equity, credit and commodity derivatives, mortgage products, and fixed-income products.
To help the institutional investor clients internationally, the Global Markets team of BofA Securities offers financing, securities clearing, settlement, and custody services.
By collaborating with some other commercial and corporate companies, BofA Securities also provides products related to foreign exchange.
With the help of their Trader Insight series, BofA gives important insights on current issues such as enhancing execution performance in Asia, RFQs vs Click-to-Trade Streams, etc.
Global Research:
Institutional sales, trading teams, and the clients are supported by BofA Securities with the assistance of its top-notch BofA Global Research organization.
The research analysts of BofA Securities deliver intuitive, impartial, and significant research concentrated on letting the client become qualified for making excellent investment decisions in six major aspects, which are given below:
Global Economics
Global Investment Strategy
Global Equity Research
Global Credit Research
Global Rates & Currencies Research
Global Commodities research
Global Corporate & Investment Banking:
Both Global Corporate Banking as well as Investment Banking are provided through the Bank of America and BofA Securities.
This focuses on maintaining long-term relations with more than 5,000 large scale US companies, International corporations, financial institutions, and financial sponsors.
Expert level advisory services linked with products and solutions are offered for banking as well as debt & equity underwriting in many crucial industries.
Some of the services provided by Bank of America related to Global Corporate and Investment Banking are as follows:
Strategic Mergers & Acquisitions Advice – To help corporate clients reach their goals, BofA offers excellent Mergers & Acquisitions advice with a wide range of banking solutions.
Targeted Capital Raising Solutions – By understanding the capital-raising needs of corporate clients, BofA offers excellent expertise across the debt and equity markets.
Enhancing Cash Flows & Improving Efficiency – BofA also offers best-in-class solutions to enhance cash flows and increase the efficiency of operations.
Industry Expertise – Some of the key industries that BofA specializes in are:
Consumer and Retail
Natural Resources
Financial Institutions
Financial Sponsors
Healthcare
Industrials
Real Estate
Gaming
Lodging
Technology
Media
Telecom
Global Transaction Services:
To deal with the distinctive challenges faced because of the technology advancement, BofA offers an eccentric set of solutions along with business continuity plans for businesses to stay ahead in their game.
Let us have a brief look at the services related to Global Transaction Services.
CashPro® App – Using the CashPro App provided by BofA, people can access their respective account data and make transactions. With just the help of your mobile device, you can make high-value transactions or check credit balances.
With this app, cash can easily be managed with the convenience of a mobile phone. Payments take less than a minute, which makes it one of the efficient ways of transferring money.
When it comes to the safety and security of the CashPro App, you can expect top-notch features. Unlike many apps that just need a password, CashPro offers biometric verification for a safer transaction process.
There is an availability of a fingerprint lock as well as a face lock on the respective mobile devices that support these features.
In case a person forgets his/her token, they can simply generate a digital token using their iPhone or Apple Watch for convenient access and added security.
Frauds and Cyber Security – Nowadays, there are many security threats emerging on a constant basis that can be very dangerous for the transactions of businesses. To deal with such threats, BofA offers solutions that allow you to make transactions in a smart, fast, and secure way.
BofA offers Cyber Security in various industries involved in businesses such as Dealerships, Restaurants, Schools and Colleges, and Healthcare.
Global Digital Disbursements – Global Digital Disbursements of BofA Securities allows many millions of people to send or receive money digitally. This specific feature allows a corporation/company to send money to individuals via mobile, phone, and email.
Not only the convenience of sending the funds via the above-mentioned mediums but, it also helps in sending money faster and easier when compared to checks and ACH transfers.
Some of the beneficial features of BofA's global digital disbursements are:
Provides customer satisfaction as the funds reach them faster.
Not having a necessity of collecting and storing the information regarding a customer's bank details, which makes them less worried about their safety.
Doesn't involve paper costs, additional costs, and administrative hassle.
Broader outreach with the help of PayPal internationally and Zelle in the United States.
BofA Mercury – BofA Mercury is a portal that provides access to insights and tools that help people in enhancing their investment strategies.
Customers can insightful and comprehensive analytical tools, with which, they can experience excellent functionality combined with client applications, research, excellent market data, and online trading with multiple assets.
What you get as a customer of BofA Securities while using the BofA Mercury portal:
Access to intra-day market data, historical information, trade analytics, research, munis eTrading, futures, options & OTC clearing, prime brokerage, and global custody.
BofA's prime brokerage franchise is provided along with securities lending, synthetic-equity services, and cash-equity services.
People get a hold of a pre-trade analytics package along with a quick entry system.
Real-time settlement status updates, order status updates, and real-time futures positions cleared with the help of BofA.
People can run, customize, plan, and deal out a wide range of reports.
Now, we will take an extensive look at some of the main features offered with the help of the BofA Securities Mercury portal.
Global Custody of BofA Securities – With the Global Custody Platform of BofA securities people can get updated processing at the right time and servicing & reporting for the securities as well as cash assets.
BofA Securities has a powerful network that covers 80 markets, and they also offer direct membership at the Depository Trust & Clearing Corporation, Euroclear, and Federal Reserve Bank.
Through this, BofA Securities helps people enhance their efficiency worldwide.
Top-notch Global research – The best-in-class analysts offer insightful, objective, and comprehensive research to provide the best investment-related decisions.
Futures & Options as well as OTC Clearing – BofA Securities makes an assessment of the latest growth trends as well as opportunities using a continuous flow of awareness. This is done during the trade execution and after that as well.
A complete set of pre-trade tools along with post-trade tools, commentary, and analytics are provided for a better experience.
Prime Brokerage – Clients of BofAML, who are involved in hedge fund trading and professional trading get the Prime Brokerage solutions and expert financial advisory services.
These services are provided in many regions with access to various asset classes such as equities, swaps, derivatives, Forex, and fixed income.
Global Commercial Banking:
The clients who generally opt for the services related to Global Commercial Banking of BofA are middle-market companies, real estate companies (commercial), restaurants, dealerships, sports leagues, healthcare companies, educational institutions, etc.
The Global Commercial Banking division of BofA is one of the largest commercial banking service providers in the United States.
It serves 14,000 clients, with having one in every 4 US companies having revenues ranging from $50 million and $2 billion and above.
This is arranged on the basis of geography and the specific industrial sector in order to deliver local exposure and expertise in the industry.
The features of Global Commercial Banking of BofA are as follows:
Bank of America Business Capital
Commercial Real Estate Banking
Banking with respect to the specific industry, such as healthcare, education, sports finance, middle-market financial sponsorship, restaurant finance, commercial dealership finance, etc.
Business Banking:
The Business Banking wing of BofA offers services to mid-sized US companies, which have an annual revenue ranging between $5 million to $50 million.
To these companies, Business Banking supplies financial strategies as well as expert solutions for helping with the growth, enhancing the cash flow, managing payments (both in the US and worldwide), and investing for the future.
Differentiated by geography, the client relationship teams of Business Banking work with clients to present them with a wide variety of services related to Financial Strategies that include:
As the most important aspect of a business is the personal wealth of the owner/entrepreneur, the client relationship teams help the owners acquire the services of personal wealth management.
These personal wealth management services are offered through experts working at the Bank of America Private Bank and Merrill. Some of the general wealth management solutions delivered are:
Cash Management – allows a customer of BofA to simplify their treasury activities, conduct business regardless of the location, etc.
Working Capital – BofA finances the working capital, equipment, lines of credit, etc. Along with that, it also helps to navigate SBA loans and secure letters of credit.
Merchant Services – delivers payment solutions in various mediums such as credit cards, debit cards, and mobile wallets.
Global Expansion – offering access to do business in 140 different currencies across 200 countries.
Business Transitions – provides succession planning, handling activities of employee stock ownership, M&A, finding new markets, etc.
Employee Benefits – offers employee benefits such as 401(k)s, savings, and other financial wellness tools.
Wealth Management – tracks and manages the personal finances of the customers and makes sure that they are on the track for achieving their business goals.
Risk Management – offers protection against cyber fraud and security breaches.
Note – Bank of America Private Bank is a subsidiary of the Bank of America Corporation just like the BofA Securities, which is involved with the private banking-related activity.
Wholesale Credit:
The Wholesale Credit division of BofA Securities is a division that is combined with underwriting, monitoring, and product management.
It serves the wholesale business obtaining services from Business Banking, Global Corporate & Investment Banking, Global Wealth & Investment Management, Commercial Real Estate, and Global Commercial Banking divisions.
Business Capital – The Business Capital wing of Bank of America happens to be one of the world's largest asset-based lending service providers that has more than 10 specialized offices providing services in the US, Canada, and Europe.
Corporate loan seekers can get loans ranging up to $5 million or more along with services such as cash management, interest rate management, forex risk management, and a wide range of capital markets products.
Asset-based loans (ABLs) – For those of you who might not be familiar with this term, asset-based loans are the lines of credit or term loans that can be obtained by keeping the borrower's assets as collateral.
The amount that can be acquired is entirely dependent on the value of the collateral and its quality. These can be accounts receivables, inventory for equipment, and real estate.
Many of the mid-sized companies and large-scale companies make use of ABLs for different purposes including the following:
Debtor-in-possession financing
Leveraged Employee Stock Ownership Plan (ESOP)
Advantages of ABLs – There are many benefits to the people who borrow ABLs.
ABLs increase the borrowing power for companies with earnings and cash flow that are less predictable.
Ability to gain more time in order to deal with the financial difficulties because of the built-in collateral protection.
Ability to make use of the CashPro app from BofA, so that people can be able to handle all their banking-related activities.
Along with the above-mentioned benefits, there are some more advantages that come with acquiring ABLs at BofA.
Bottom Line:
Finally, what we want to say is, BofA Securities stands in the top ten investment bankers in the world, which is quite impressive.
As of the financial stats obtained in 2018, Bank of America made around a total net income of $28.1 billion, out of which, BofA Securities (then Bank of America Merrill Lynch) alone was responsible for $8.1 billion.
However, there are some negative aspects such as not being insured by FDIC, not guaranteed by the bank, etc., which are the things that need to be taken into careful consideration.
That being said, we hope that you were able to find this article useful.
If you are looking for services related to financial planning, investment guidance, high net wealth services, second passport, insurance-related services, or services related to properties, then you are in the correct place.
In order to get access to the expert level financial solutions offered by us, please click here.
Pained by financial indecision? Want to invest with Adam?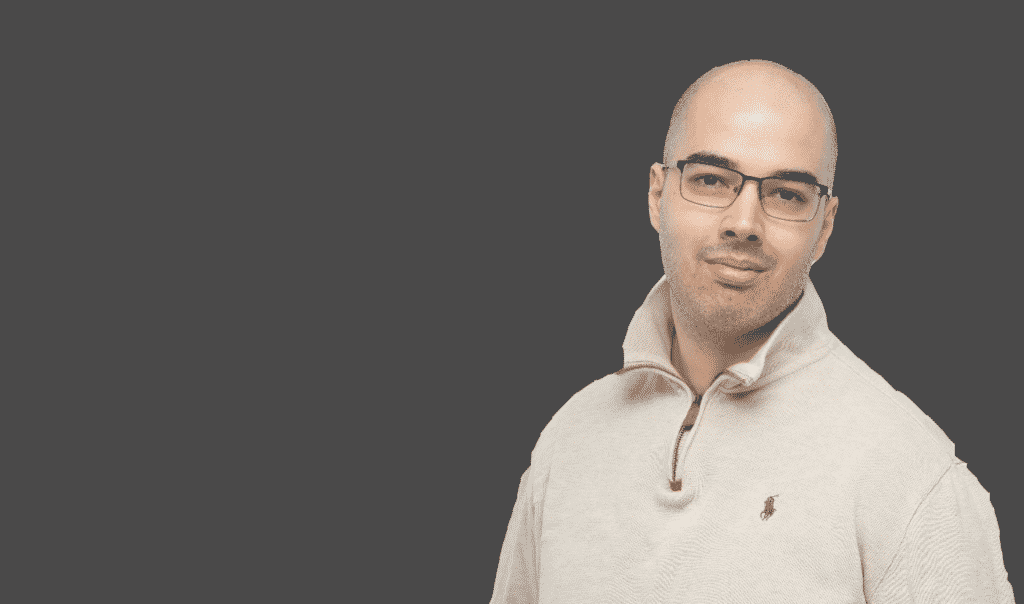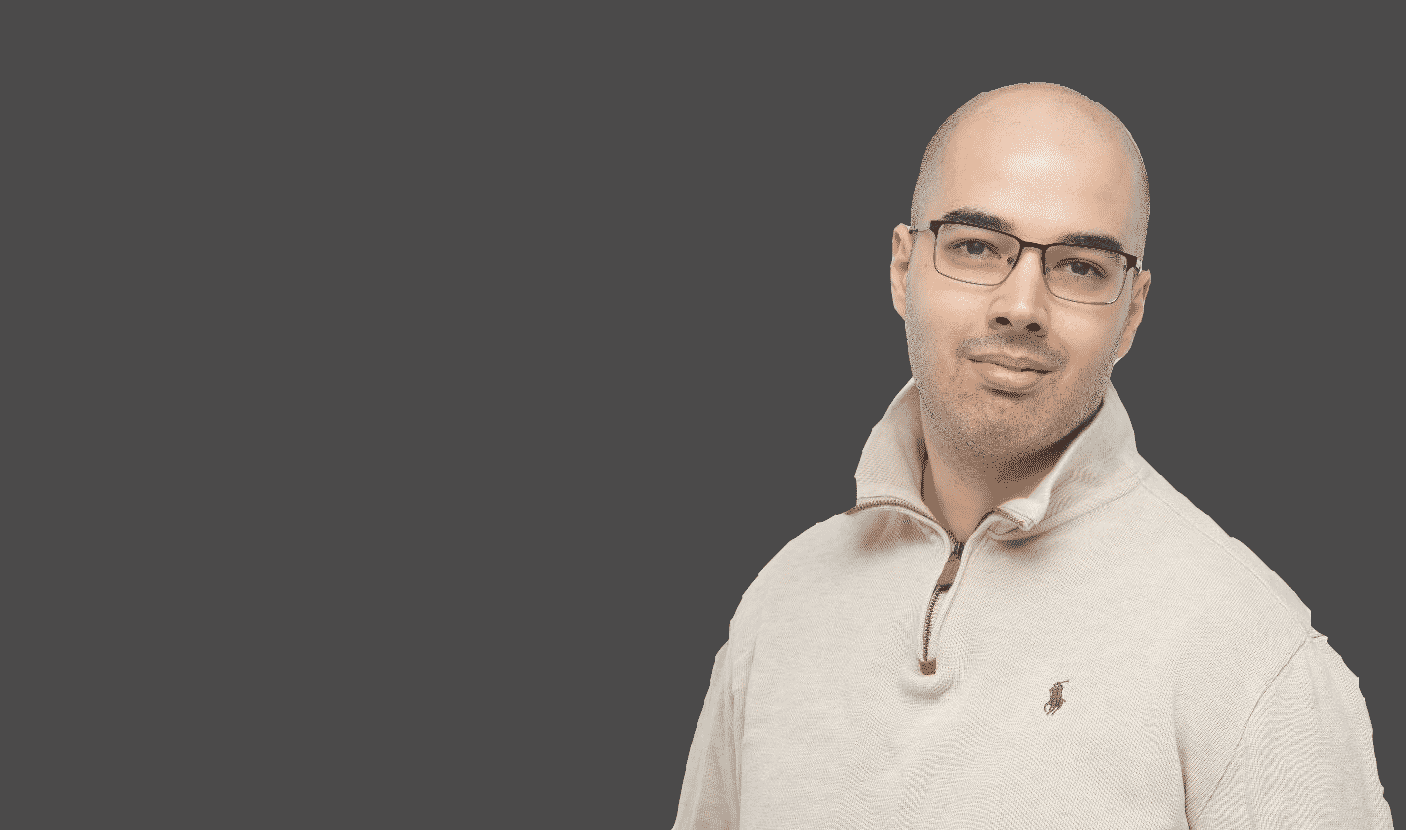 Adam is an internationally recognised author on financial matters, with over 225 million answers views on Quora.com and a widely sold book on Amazon.
Further Reading
Could the stock market crash in 2021 due to the lack of fiscal stimulus?
Click below.