Can expats get COVID vaccine in UK? And, if not, are you able to return to your home country for a vaccination?
This article is a general guide, and not formal advice.
How can I get a COVID vaccine as an expat living in another country?
National governments or local health authorities typically oversee COVID-19 vaccination programs. Most countries have their own vaccination program, with a clear priority order for various age groups, health conditions, and occupations such as health workers.
In Europe, the EU manages the COVID vaccination program for its member countries. However, where vaccines are available, the authorities are giving them away for free, with the most vulnerable people getting them first.
You should be able to obtain a coronavirus vaccination in the nation where you currently reside as an expat. Depending on where you are in the priority list, you will either receive your invitation sooner or later.
You must determine whether you can receive a booster shot or second dose in a nation other than your home country. Some places, like Dubai, are giving away free coronavirus shots to foreigners who have residency visas and have arrived to do remote work there.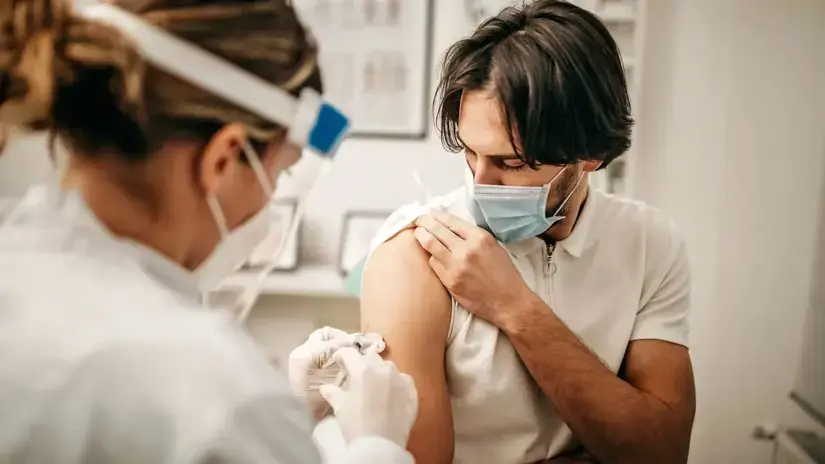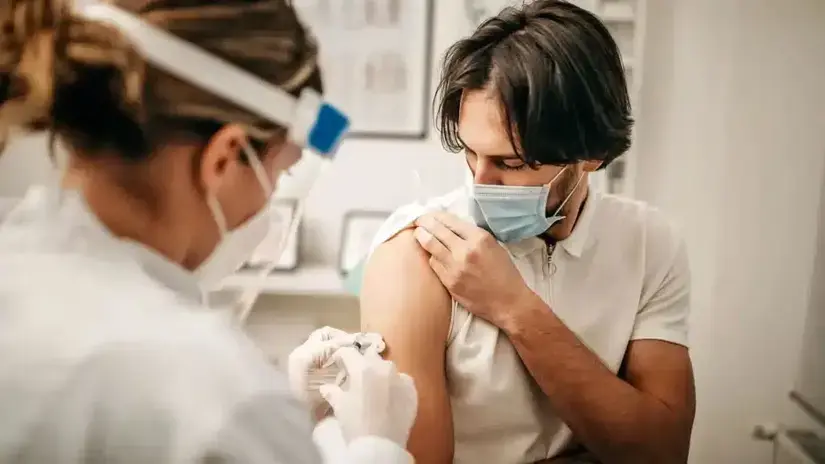 How are COVID-19 vaccinations administered in the UK?
Currently, COVID-19 vaccines are all administered by upper arm injection. Moderna, Oxford/AstraZeneca, and Pfizer/BioNTech vaccines are currently approved for use in the UK.
The second dose of these vaccinations is given about 12 weeks after the first and comes in two doses. After the second vaccination, three months later, you can get a booster shot.
Can expats get COVID vaccine in UK?
There are no costs associated with coronavirus (COVID-19) testing, treatment, or vaccination for foreign visitors to England or anyone unlawfully residing in the UK.
Is a COVID vaccine available only to UK residents?
It may also matter if you are an official resident, especially for Britons who will be staying in the EU after Brexit. If unsure, a relocation specialist can provide guidance on whether residency is required to access healthcare, including the COVID vaccination.
Are COVID vaccinations covered by private health insurance?
A COVID vaccination might be covered by your well-being benefit with some health insurance plans, including our Silver and Gold plans. It's unlikely that you will have to pay for the vaccine when it is delivered, though.
Should I travel back to my home country to get the COVID-19 vaccine?
Expats will likely have to wait for their COVID-19 vaccination appointment in their home country because many governments discourage travel.
Although we've already mentioned that authorities are not currently requiring payment for vaccines, any health insurance you have may not necessarily cover you for receiving vaccinations elsewhere.
News reports indicate that some expats in different parts of the world intend to go home for a coronavirus vaccination.
Some Israeli nationals may think about flying home for their COVID vaccination because Israel is setting the bar high in terms of its vaccination program, for instance, in order to avoid having to wait longer in their current country of residence.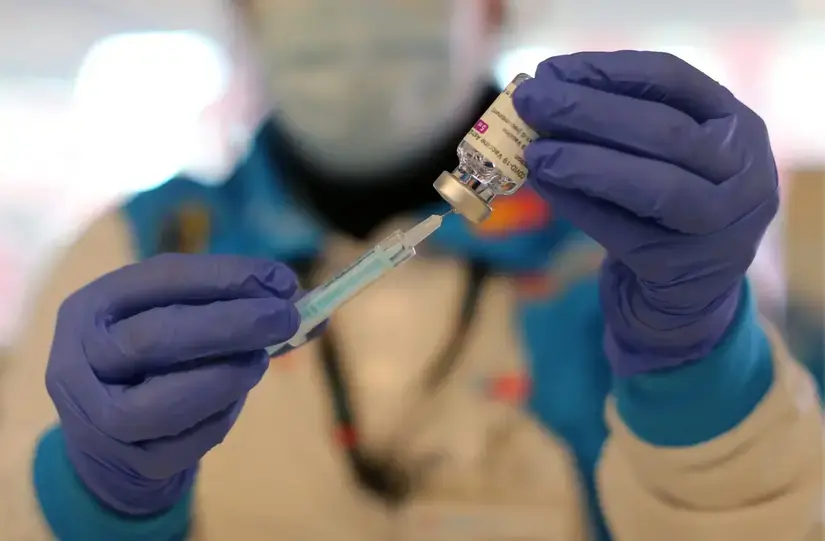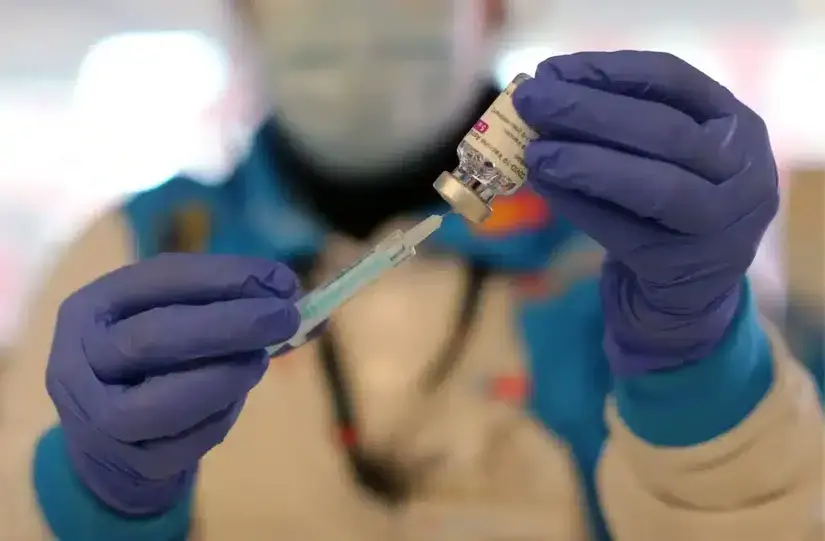 Can British expats return to the UK for their COVD-19 vaccination?
The UK government is advising British expats to wait and get the coronavirus vaccination in their home country rather than traveling back to the UK for it. The UK government wants to reduce the amount of unnecessary international travel and stress on the National Health Service.
However, if you're an expat and you've made the decision to live in the UK permanently, you'll be qualified for the COVID shot. Depending on where you are on the priority list, the timing of your actual vaccination will vary. Re-register with a nearby GP to make sure your name is on the list.
Why is COVID vaccine important for expats?
For many years, vaccinations have been crucial for preventing serious and potentially fatal diseases. They offer the best defense against harm to you, your family, and others in your neighborhood.
Since you may need protection from diseases of a type you have never encountered before as an expat, vaccinations are even more crucial. Your health insurance and ability to access healthcare may also be impacted by whether you have received all the necessary vaccinations.
According to research, vaccines help:
decrease your chance of developing COVID-19 and dying
lower the likelihood that you will contract or spread COVID-19
safeguard against COVID-19 variants
If you're considering moving abroad, you should learn about the country's vaccination requirements because they might be different from those in your home country.
Pregnant women and expats with children should take into account any differences in the available and/or required vaccines.
Does having the necessary COVID vaccine shots make it easier for expats to travel and return to the UK?
Yes, having a vaccination gives you the freedom to travel if you need to visit your family or work abroad. Vaccine passports and COVID status apps are widely used, and in some countries, they are necessary as proof of your COVID-19 status when traveling abroad.
Pained by financial indecision? Want to invest with Adam?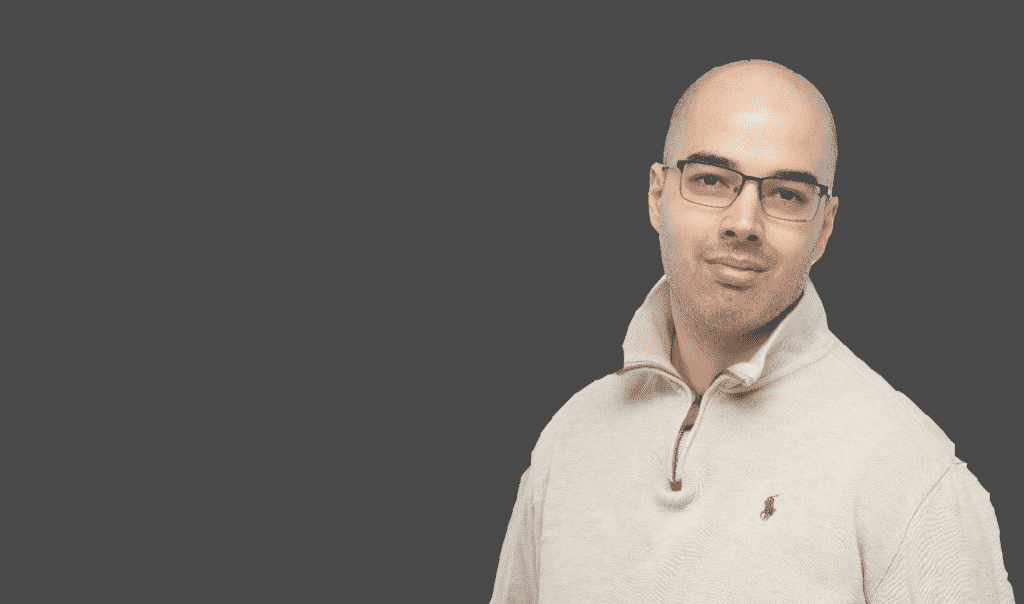 Adam is an internationally recognised author on financial matters, with over 622.8 million answer views on Quora.com, a widely sold book on Amazon, and a contributor on Forbes.