What are the cheapest countries in the world in 2021? That will be the topic of today's article.
This article was written after some of my clients, especially expats, told me that they are interested in comparing the cost of living between different countries.
Whilst these results are subjective, my staff have tried their best to come up with a realistic list.
If you are looking to invest, don't hesitate to contact me, email (advice@adamfayed.com) or use the WhatsApp function below
Introduction
If the average person has decided to change his place of residence, then in most cases he will face the problem of choosing the most suitable country in terms of cost of living for moving there.
The most developed states of Europe and America, where you can get a high-paying job, in addition to all kinds of benefits of civilization, offer the highest prices for goods and services and life level in general.
Quite often, moving to a highly developed country makes sense if there is a real prospect of finding a job with a high salary and a full social package.
Such a category of migrants as pensioners or, for example, freelancers, very often can be approached by a state with a lower, but also less expensive standard of living. We found comparatively the cheapest countries that will offer you an average cost of living and good conditions.
Top 20 cheapest countries to live in 2020-2021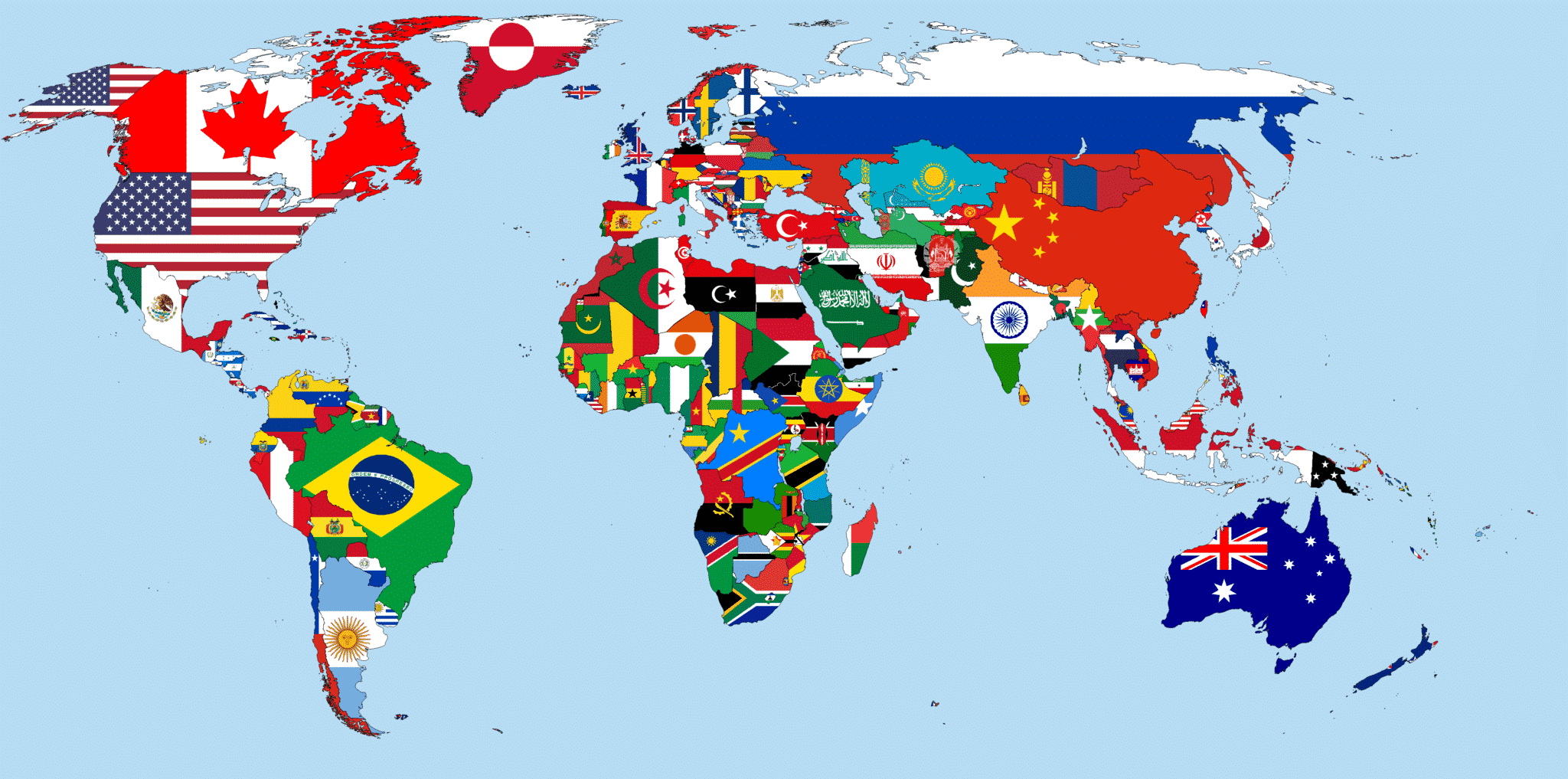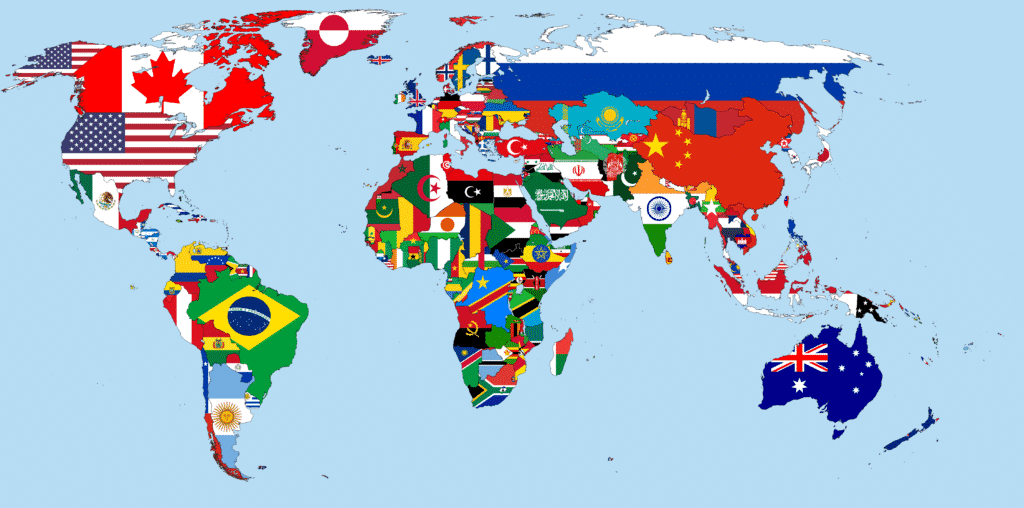 India
Cambodia
Cuba
Vietnam
Indonesia
Romania
Albania
Thailand
Bulgaria
Laos
Nepal
China.
Nicaragua
Guatemala
Honduras
Peru
Mexico
Bali (Indonesia)
Philippines
As you can see you have a wide variety of options, probably there are countries that you had no idea are the cheapest ones.
What is also interesting about the list above is that some countries, like China, still have some of the cheapest towns and smaller cities in the world.
Yet despite this, "first tier" cities in such as Beijing, Shenzhen and Shanghai are now relatively expensive – and even more so for expat services.
Anyways in this blog post, we will be mainly focused on some of the mentioned above countries, try to show you prices, which will be a good example to understand the level of living. Let's start from one of the most extraordinary countries – Thailand.
Thailand
Among tourists from all over the world, Thailand has long been considered one of the most attractive holiday destinations. However, in recent years, potential immigrants, including many Europeans, have increasingly turned their eyes to the kingdom.
How can Thailand attract a foreigner as a possible option for immigration? Obviously, among all the advantages of moving to a country for the purpose of permanent residence, one of the first places can be given to the relatively low cost of living.
Before leaving for Thailand for a long time, it would be necessary to carry out a number of preparatory activities while still in your country. First of all, you need to determine the sources of income.
It can be quite difficult to officially get a job in one of the Thai companies, because according to the laws of the country, many professions are not available for foreigners (such as a guide, promoter or realtor).
And in most cases, there should be at least four Thais for one foreigner hired.
Of course, if you are a highly qualified specialist with experience in one of the scarce professions in the country, then it will be much easier to get a job.
In addition, the ability to make money on the Internet can become the solution to the financial issue. However, you should not overestimate your capabilities at the same time: if you have not had a successful experience of working as a freelancer at home, then you should not expect that everything will be different in Thailand.
An experienced freelancer knows that self-organization and self-discipline play a very important role in his work, and in Thailand (especially at first) a foreigner will have many temptations to postpone work until later.
The main part of a foreigner's expenses in Thailand is usually associated with housing and food. It would be unfair to say that the cost of food and living space in the country is the lowest in Southeast Asia, but there are countries that are more expensive in this regard.
Quite a decent one- or two-room apartment in Bangkok can be rented for 10-20 thousand Thai Baht per month (1 USD = 33 THB), or a full lunch in one of the capital's cafes will cost $ 5.
Renting a motorbike, an extremely popular type of transport in the country, costs 3-4 thousand THB per month.
If a foreigner manages to find an employer who is ready to hire him with official employment, then he will be required to apply for a work visa outside Thailand. To obtain a work permit, you will need to collect the required set of documents and pay a fee of 20 thousand THB.
So this is a pretty good option to consider while making a final decision. Obtaining permanent residence is also very easy in Thailand.
The rising value of the currency, the Thai Baht,, has perhaps decreased Thailand's appeal amongst the budget conscious in recent years.
For example, the Thai Baht was 65:1 or even 70:1 against the British Pound as recently as 2007. Now it is 43:1 and has gone even lower than that in recent years.
Bulgaria
Among the European countries in which an expat could feel quite comfortable, we cannot forget about Bulgaria.
In addition to extremely attractive real estate prices, it attracts with its geographical and mental proximity to our country, the presence of sea resorts, and a high level of security of residence.
The cost of moving to Bulgaria consists in most cases of one-time and regular payments. The first include the issuance of a visa and residence permit.
Visa and residence permit in Bulgaria can be issued independently or with the help of specialized agencies. In the second case, registration costs can double, or even triple, but the applicant saves time and nerves.
For the processing of a visa application, you must pay a consular fee of 35 euros plus a service fee of 19 euros. Urgent processing of the document will cost 70 euros.
A number of applicants are exempt from paying the consular fee: among them are children under 6 years old, spouses of Bulgarian citizens and residence permit holders in the country, students, schoolchildren, disabled people, etc.
Food prices in Bulgaria are mostly lower than in other countries, for example:
1 kg of potatoes – $ 0.52
1 liter of milk – $ 0.78
1 kg of sugar – $ 0.62
white flour loaf – $ 0.52
Real estate in different cities is also valued differently:
in Sofia, 1 square meter of living space costs $ 600 – 1000
in Varna – $ 650 – 1600
in Plovdiv – $ 350 – 780
The cost of renting housing may differ in different parts of the country, but you can rent quite decent apartments for three people in Plovdiv, Varna or Burgas for $ 200-300 per month.
In general, if a foreigner intends to find a job with a high salary, develop professionally or open a successful business, then Bulgaria may not be his country. This Balkan state is ideal for those immigrants who are not faced with the task of solving financial problems.
Having settled in Bulgaria and issued a residence permit, a Russian citizen gets the opportunity to take advantage of the following benefits:
Visa-free travel to any EU country.
Low taxes for entrepreneurs.
Living in a clean environment.
Affordable prices for housing and food.
India
A state such as India may be of interest to a certain circle of foreigners who are looking for a place for immigration, provided that applicants (especially Europeans) are ready for a radical change in their usual climate, living conditions, everyday life, the contents of grocery store shelves, etc.
According to statistics, about half a million Indians live today on 0.5 cents a day, another 2 million people – on 2 cents a day. Approximately 200 million citizens of the country consider themselves representatives of the middle class, and in terms of the number of billionaires, the country is in 5th place in the world.
There are many reasons for such a sharp contrast between the living standards of different segments of the population, and one of them is the export of capital abroad: Indian oligarchs prefer to place their savings in foreign financial institutions or invest in the most promising enterprises outside India.
As a result, the social sphere of the country continues to remain underfunded and the number of poor citizens is not decreasing.
However, despite any difficulties of an economic nature, India cannot but attract millions of foreigners with its unique historical and architectural monuments, peculiarities of cultural life, unique traditions and customs, mysterious oriental charm.
The number of migrants, who annually make attempts to come and settle in India, is not decreasing.
As in most other countries that can be classified as exotic, there is also a stratum of immigrants who have passive income at home (for example, rent their own housing) or who work remotely.
Due to the catastrophic shortage of jobs, it is extremely difficult to get a job in one of the Indian companies: only highly qualified specialists in highly scarce professions with knowledge of Hindi or English can apply for official employment in the country.
In addition, it is sometimes difficult for our compatriot to immediately get used to high humidity and a large number of insects.
Meals are cheaper if you cook yourself, buying groceries in supermarkets or at the market. At the same time, the supermarket must have a good reputation for sanitation (this is often a problem in India), and it is better to go to the market early in the morning when food prices are somewhat reduced.
The cost of a loaf of bread can be about $ 0.5, a dozen eggs – $ 0.8, chicken breasts – $ 2-2.5, confectionery – $ 1-3, beer – up to $ 1, local rum – $ 3, t That is, everything is quite accessible.
In the tourist state of Goa, you can rent a house from 7,000 to 20,000 rupees per month, which is about $ 100 – 300. For 15,000-20,000 rupees ($ 190 – 300) you can rent a small house by the sea.
South Africa
According to many rating agencies, South Africa is one of the cheapest places to live today. South Africa is considered the most developed state on the African continent, where the purchasing power of the population is growing due to the minerals mined in the country: gold, platinum, diamonds, coal.
South Africa is the only African country that is part of the G20. The active development of the economy began in the 90s of the last century, when the apartheid regime that had existed for more than 40 years was ended. In the Forbs ranking, the country ranks 39th in the world in terms of the degree to which it is favored to do business.
The standard of living in the country is slightly higher than in other African states, but it is too early to talk about the absence of problems: unemployment remains at 40%, water and electricity supply is not available in all regions, the crime rate still does not allow residents of the country to feel in safety.
The economy is growing and the number of foreigners who come here annually to settle for a long time is not decreasing.
If you try to calculate how much it will cost an immigrant to stay in South Africa, you can take as an example the family of a foreign professional from Europe living in the center of Johannesburg. It should be noted right away that such a standard of living is not available to every local resident.
So, if migrants do not have their own real estate in the country, then renting housing in a good area can cost 8-10 thousand South African rand ($ 560 – 700). Foreigners who have their own home in South Africa may find useful information on the cost of caring for it:
Household cleaning – $ 50
Keeping the garden tidy – $ 35
Housing security – $ 35
Quarter security – $ 15
Building insurance – $ 75
Existing property insurance – $ 30
Thus, it runs up to $ 200 per month. In addition, it is highly likely that the foreigner will be forced to pay the following bills:
Water and garbage disposal – $ 35
Electricity – about $ 85
Cable TV – $ 45
Internet – $ 15
Cellular – $ 35
In addition, the property owner must pay the so-called property tax, which is up to $ 70
A family of three costs $ 35-45 per month to feed, and kindergarten costs about $ 250 per month. All other expenses depend on individual requests and financial capabilities of the guest of the country.
Cambodia
Cambodia is consistently featured in the lists of the cheapest countries to live in by various statistical agencies. The state on the Indochina peninsula may well interest foreigners who wish to retire from the benefits of civilization.
The level of infrastructure development in the country is inferior to neighboring Thailand, however, as compensation for the lack of comfort, the guest of the country receives lower prices for food, rental housing, leisure activities than in any of the neighboring countries.
You can apply for a visa permit to stay in Cambodia when crossing its border at one of the customs points or at the airport. A regular tourist visa costs 30 USD, if a foreigner plans to stay in the country for more than 30 days, he can apply for a business visa for a period of 90 days to 1 year, paying from $ 35 to $ 285.
If the migrant prefers to do everything in advance, he/she can apply for a visa at the consulate or via the Internet.
Housing prices in Cambodia, as in any other country in the world, depend on the city chosen for living, the area in which the dwelling is located, the number of square meters of living space and the degree of furnishing of the premises offered for rent.
A room in one of the most expensive hotels can cost $ 100-200 per night. At the same time, you can rent a quite decent three-room apartment here for $ 30-50 per day.
A bungalow near the beach will cost a renter 250–350 USD per month.
If a foreigner prefers catering to home cooking, then a full meal in one of the capital's cafes can cost $ 10. However, it should be mentioned that Cambodian cuisine is quite specific and a European or American citizen will definitely need time to get used to it.
If a guest of the country intends to cook food on his own, then he can focus on the following prices in supermarkets and markets:
1 kg of potatoes – $ 1.2 – 2
1 kg of tomatoes or cucumbers – $ 0.5 – 0.7
Vegetable oil – $ 2
A loaf of bread – $ 0.25
Milk – $ 2
Cheese – $ 10 per kg
Meat – $ 4–8 per kg
Although it has to be remembered that not everything is cheap anymore in Cambodia, and just like all the countries on this list, the expat cost of living can be more expensive than expected because you pay for quality.
Vietnam
Vietnam can rightfully be considered one of the cheapest countries to live in. To travel to this country, many countries' citizens do not need to apply for a visa only if the trip lasts no more than 15 days.
In other cases, a visa is issued by obtaining a special invitation from Vietnam (Approval Letter). It is issued for 1 or 3 months. The visa is allowed to be extended, and you can also go to a neighboring country for a few hours once every 3 months. Winterers often travel to the border with Laos for this purpose.
Foreign residents who want to move to Vietnam for permanent residence should apply for a residence permit. This permission can only be obtained in several ways:
entering into an official marriage with a resident of Vietnam;
conclusion of an employment contract with an employer in this state;
making an investment contribution to the development of the Vietnamese economy.
To obtain a permanent residence permit in this state, you must have lived for at least 5 years. Also, an applicant for permanent residence must be healthy, that is, not have diseases dangerous for Vietnamese residents, and also not have a criminal record and delinquency.
Dine at a local cafe is US $ 2.2 per person. A bottle of beer in this country costs about $ 0.90, and a cup of cappuccino is only $ 1.1.
The most popular Vietnamese dishes are steamed octopus and shark fin soup. These delicacies in the restaurant cost about $ 5.
The most popular cities in Vietnam are Hanoi and Ho Chi Minh City.
Renting a one-room apartment in Hanoi costs from $ 500 per month, while similar housing in Ho Chi Minh City costs from $ 200 per month.
Renting such an apartment in the center of Hanoi will cost about $ 700, while in Ho Chi Minh you can rent such an apartment for $ 400 a month.
Renting a 3-room apartment in Hanoi ranges from USD 1,200 to USD 2,500, and in Ho Chi Minh City for USD 600 – 800 per month.
Summing up
Today, many countries are pushing their residents to move abroad. Public transport is getting more expensive, housing prices are increasing, a lunch in a cafe today costs the same as the average hourly wage.
Fortunately, there are still countries where cheap housing, as well as a pleasant climate, pristine beaches, mountain ranges, tropical forests, wonderful landscapes will make your life more enjoyable.
If you suddenly think about it and decide that it is time to find a new place to live, you already have a list of countries in your waiting list.
Pained by financial indecision? Want to invest with Adam?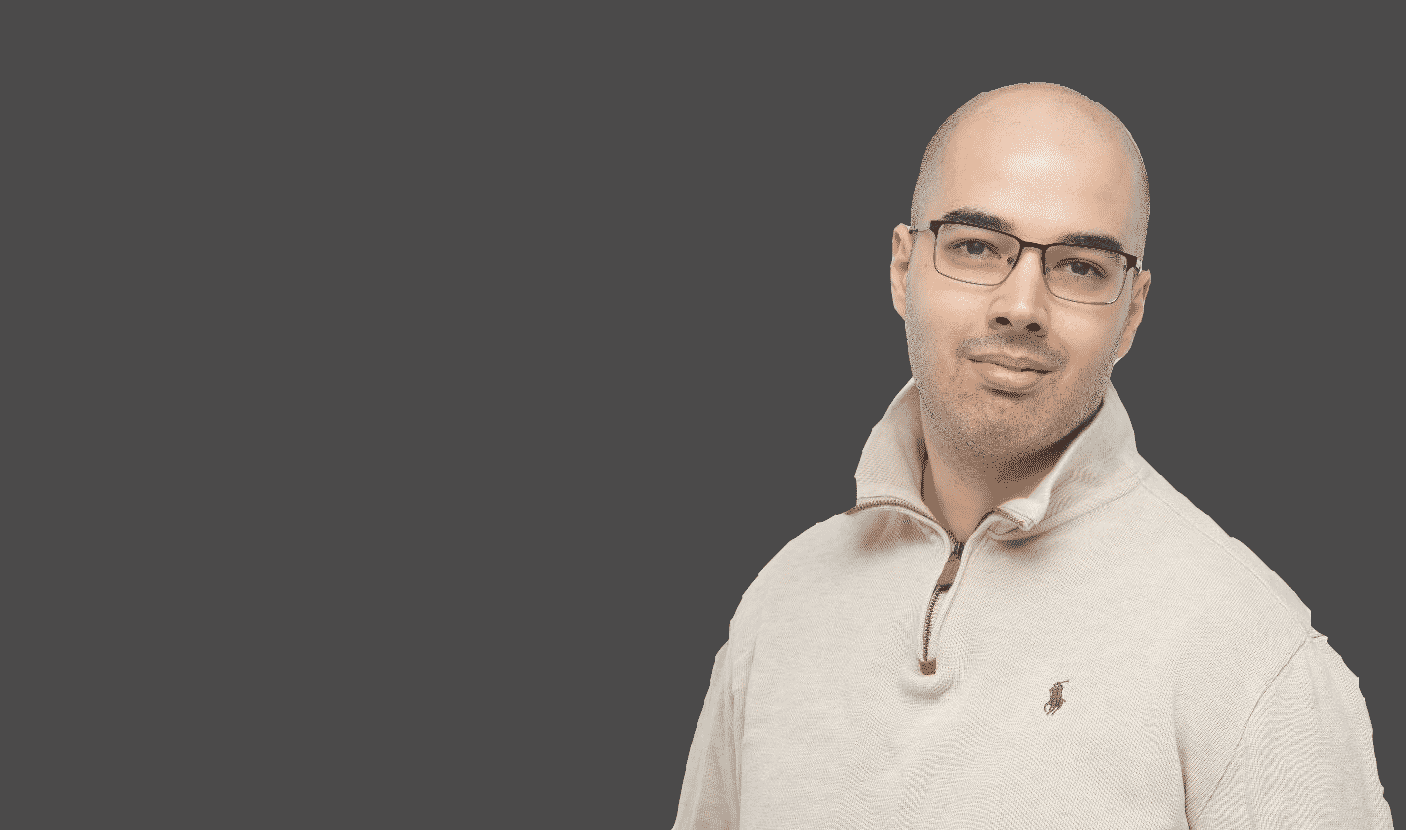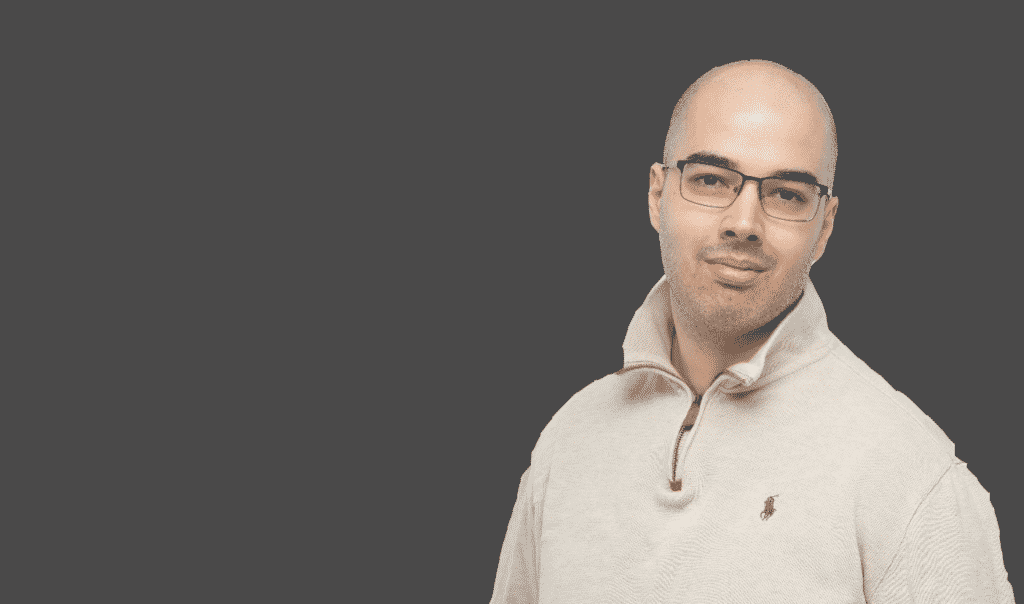 Adam is an internationally recognised author on financial matters, with over 252.5 million answers views on Quora.com and a widely sold book on Amazon
Further Reading
In the answer below, taken from my online Quora.com answers, I spoke about the following issues and topics:
What are the advantages and disadvantages of investing in small-cap stocks? Many people assume that small caps stocks have outperformed but is that the reality?
Is becoming a millionaire in three years realistic? If not, how can somebody become a millionaire in a decade or more?
What is the best way to approach risk when it comes to investing? Should volatility be considered a good way to measure risk? How can we reduce risks when investing?
What is the best way to invest 15,000, and what factors should influence how we invest – age, what we want to achieve or something else?
To read more click on the link below.