An increasing number of people are "location-independent", meaning they can live anywhere in the world so may be interested in the cheapest places to live as an expat.
Whilst covid might have reduced movements short-term, that is likely to change again in the future.
This article will therefore review some of the most cost-efficient places to live as an expat.
We will end the article with some very unexpected countries that join the list.
For any questions, or if you are looking to invest as an expat, you can contact me using this form,
Introduction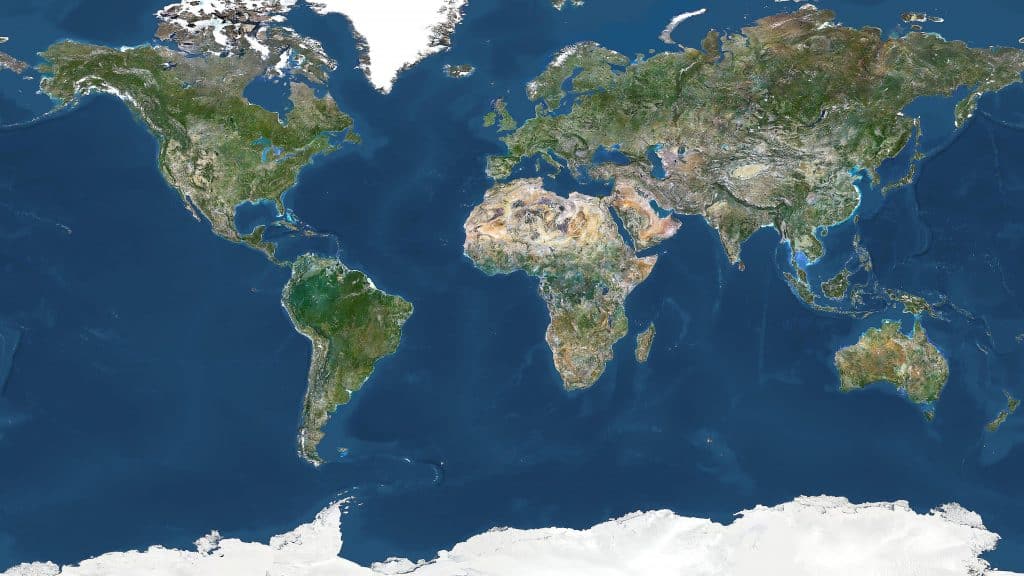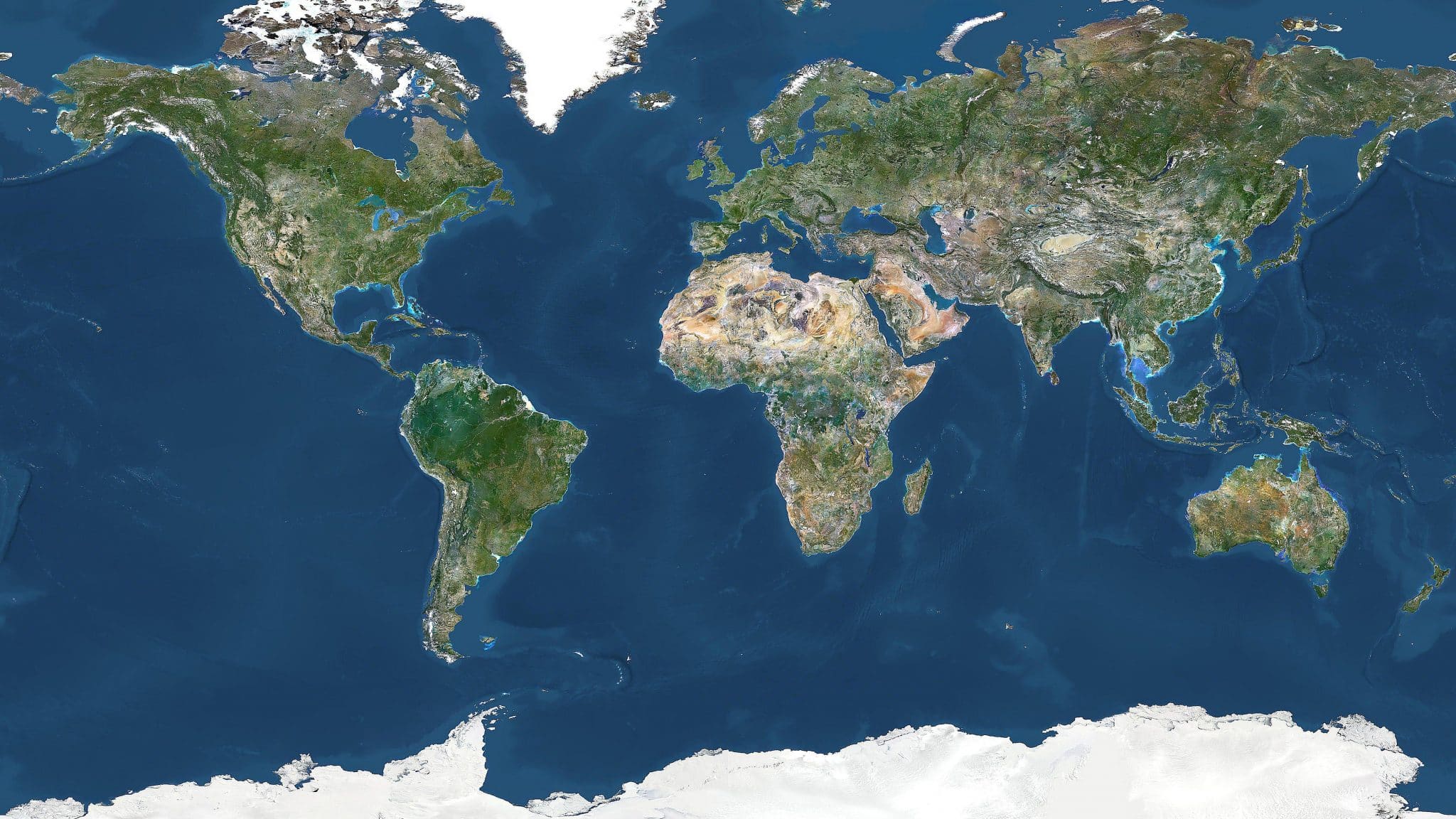 We all have that acquaintance, friend or a relative, who moved to another country intending to start a new life, but the most important reason is pretty obvious, people leave because of the lack of money because the salaries they get in their countries is not enough to provide their families with everything they need.
With the time the number of emigrants was quickly growing, people found their solutions to good life abroad and left, even if they didn't want to. But if you don't have a friend-expat, you are a lucky one.
Nowadays, this phenomenon is very popular in some countries, but before this freedom, there were countries like the Soviet Union, where moving abroad for permanent residence was considered a betrayal after it was called escape and treason and was strictly punished.
Even marriages with foreigners were not prohibited. So yes, many things have been changed during these years.
Most people would not want to emigrate abroad, Indeed, it would be strange if the majority of the population wanted to leave their country.
Statistics and surveys showed that much more often than the average for the sample, the youngest, 18-24 years old, have a desire to leave their homeland – this answer was indicated by a third of the respondents (36%) in this age group.
In proportion to the age of the respondents, the proportion of those wishing to change their country of residence decreases.
Among those who are thinking about changing their place of residence, 59% would prefer to move to one of the European countries, with Spain (8%), Germany (8%) and Italy (5%) taking the leading positions. 16% of potential emigrants would like to move to the USA and Canada.
7% of respondents are thinking about moving to one of the Asian countries, and 11% of potential migrants called other countries such as Australia and Brazil attractive.
In fact, the number of international migrants is growing every year in the world.
Unlike refugees, they change their place of residence in search of a more comfortable standard of living. Millions of people on earth annually decide to leave their native lands and move to other countries.
The reasons for migration are study abroad (mainly in developed countries – in Europe, USA), job offer or search for it, family reunification. Another option is looking for a foreign fiancé in order to get married and stay abroad.
Other reasons for emigration are the desire to provide children with a decent future (45%), the economic and political situation (40 and 33%, respectively), as well as high quality medical services (35%) and opportunities for career growth abroad (28%).
*Pros and Cons of International Migration
Economists around the world attribute additional funds in the form of remittances that migrants send home to the first argument in favor of such a process.
Remittances help to increase the income of the population and improve the general standard of living in the country from which the displaced person came.
Secondly, international migration attracts cheap labor or, conversely, skilled human resources ("brain drain") to the host country. Although for the countries from which the specialists in demand are leaving, this process may have negative consequences in the future.
Thirdly, in some developed countries of the world, mainly in European and developed Asian countries, such as Japan and South Korea, the share of the working-age population is decreasing every year. Whereas the demand for labor remains the same.
It becomes possible to resolve the issue of equality between supply and demand in the labor market thanks to migrants from other countries.
For example, according to The Wall Street Journal, South Korea issues about 45 thousand visas a year for labor migrants from Pakistan and Nepal in order to fill the shortage of personnel in manufacturing, fishing and other sectors of the economy.
Taiwan's migrant bill supports the recruitment of foreigners who can help care for the sick.
The main argument against international migration is the increased tensions (political, economic or social) that migrants can cause in the host country and the resulting risk of conflict.
Another reason is the additional burden on the state budget through social payments for migrants.
Another argument of opponents of the global process is associated with increased competition for jobs in the host country, which may affect (downward) the level of wages.
Note that migrants often work in areas where local residents do not particularly strive, and for the salary that the locals do not agree to. In most cases, this is labor that does not require high qualifications.
How many expats are there in the world?
As defined by the International Organization for Migration, a migrant is a person who is moving or has already moved across an international border or within a state and has left the place of his usual residence, regardless of the legal status of the person, voluntary or involuntary nature of the movement, reasons for movement or length of stay.
The UN Department of Economic and Social Affairs periodically conduct research on the number and structure of international migrants. According to the UN methodology, census data and national representative studies are used to determine the number of such migrants.
The UN noted that international migrants in some countries include those citizens who have never lived abroad, but received foreign citizenship due to the citizenship of their parents.
In other countries, on the contrary, having been born abroad, having returned and received citizenship at home, a person is not included in the list of international migrants.
Despite all these differences in different countries, the UN takes the country of citizenship as the basis for determining the status of a migrant in its studies. In the absence of information on the country of birth, a citizenship that differs from the country of permanent residence is used to identify migrants. More details on the UN methodology can be found on its website.
The number of migrants in the world in mid-2019, according to the UN, increased markedly – to 272 million from 153 million in 1990. The percentage of international migrants this year was 3.5 of the total population of the world.
There are slightly fewer women in the total number of migrants worldwide than men. This year the "female" percentage was 47.9.
International migrants are mostly quite young people. According to the UN, almost 75% of all migrants in the world, and this are 202 million people, in mid-2019 were of working age – from 20 to 64 years old, under 20 years old – 38 million people, or 14% of the total number of migrants.
Half of all international migrants are from 20 countries. Representatives of India migrated most often – 17.5 million citizens of this country are scattered around the world. In second place is Mexico, which became the country of origin for 11.8 million migrants.
The Chinese also like to move in search of better conditions. 10.7 million people left the country. Slightly fewer Russians moved – almost 10.5 million people. Syria is in fifth place, from which about 8.2 million left.
A sufficient number of representatives of Bangladesh (7.8 million people migrated), Pakistan (6.3 million), the Philippines (5.4 million), Ukraine (5.9 million), Afghanistan (5.1 million) did not want to stay in the country of origin. ), Indonesia (4.5 million), Poland (4.4 million), Great Britain (4.3 million) and Germany (4 million).
Now the most interesting part, where do all these people go, where they prefer to live and what are the cheapest countries for expats? All these questions have their logical answers, and now we are starting a list of the most suitable and cheapest countries for immigrants.
It is natural for a person to look for where it is better, therefore, thoughts about moving from their homeland are quite natural and justified.
But when the decision to find a new place of residence is made, it remains to decide on its implementation. It will not be difficult to move to almost any country in the world, except perhaps Turkmenistan and the DPRK, if you have a couple of million dollars or a rare and demanded specialty for your soul.
Unfortunately, in order to find a new homeland, immigration zeal is not enough everywhere, as the country strictly regulates the quality and quantity of immigrants.
Nevertheless, there are still countries on earth where you can move without a tight wallet or sacred knowledge.
Indonesia
Indonesia is the largest island nation in the world and the fourth largest in the world with a population of over 266 million. But despite this, many lovers of a warm climate annually choose Indonesia for emigration: someone goes to wait out the cold in their homeland, someone goes forever.
One way to live in Indonesia at no cost is to go to study on the free Darmasiswa program, available to young people from countries with which the kingdom has diplomatic relations: the lucky ones will even be paid a scholarship – a not bad sum of $ 150 by local standards.
If you enter on a tourist visa, then in a month you will have to renew it, and then again. After a while, you can apply for a long-term visa.
The local population is quite friendly towards foreigners, and residents are usually ready to selflessly help those in need. But there are some inconvenient of living in Indonesia, like you need to renew your visa often, or that of all the islands of Indonesia it is better only in Bali.
Whilst Jakarta isn't cheap for expat living, there are various places inside the country which are, including parts of Bali.
Philippines
Not everyone who dreams of leaving for a warmer country comes up with the idea to consider this option, although this country is one of the easiest options for moving. You can live here for almost two years on a tourist visa.
The country is not rich at all, and the locals strive to earn as much as they can, therefore gray schemes for obtaining permanent residence are very common here. It will be more difficult with citizenship – you will have to live in the country for more than 10 years. But for a quiet life on the islands, you do not need a local passport. By extending your visa, you will be able to get a local ID that will allow you to open a bank account, get a driver's license or start your own business.
For life, it is better to choose places far from the center: far from big cities, housing prices and gasoline are lower, it is more profitable to buy food not in stores, but in markets.
Among the employment options available are teaching (if you know English well) and working as a tour guide. But of course there are also cons in living in Philippines, such as a non-resident cannot own a home and the plane tickets are really expensive.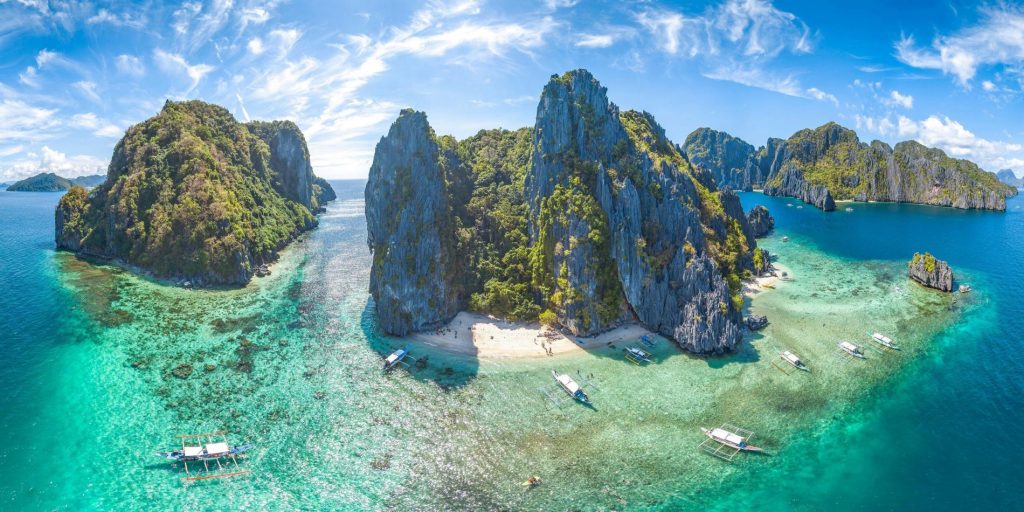 Thailand
Falling in love with this popular resort, many decide to stay here for several years, or even for life. Most of all, this country is suitable for freelancers, since prices are low here (although, due to the increase in the exchange rate, everything has ceased to seem completely cheap), the rental housing market can satisfy every taste, and, of course, the availability of the Internet is very important.
It is difficult to triple legally to work in Thailand, there is even a special list of prohibited specialties that are closed for the employment of foreigners.
Many Russians leave here for "wintering", renting out their homes in their homeland. It is not difficult to obtain a tourist visa, and it can be extended indefinitely, the process itself does not take much time and effort. But it is a complicated, long and expensive procedure for obtaining citizenship, also there are several penalties for illegal work.
Uruguay
Not everyone is ready to connect life with Asian countries, which differ so much in language and mentality, and want to move to more Europeanized states. Russians have the opportunity to live in the country for three months before obtaining a visa, but the main difficulty in applying for a job will be the language barrier: not for any position you will be hired without knowing Spanish.
A residence permit can be obtained with a stable income of $ 500 or more or by getting a legal job. If you have permanent residence, your children will be able to go to a Uruguayan school for free.
Even if you have not even the best technical education, you can get a good job, since there are very few specialists in this field among Uruguayans. A con of living in Uruguay is the difficulty of adapting to climate change, that's all.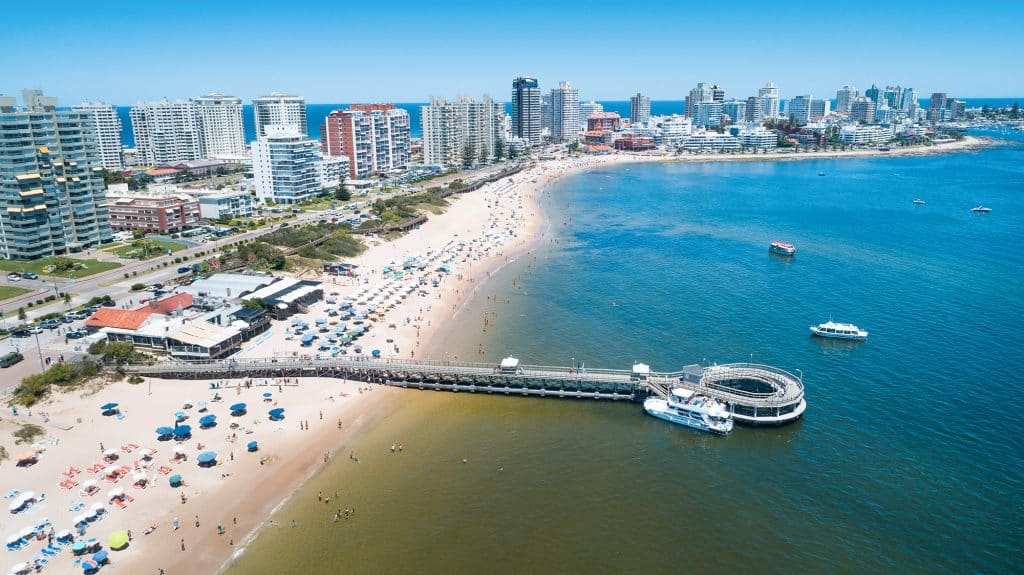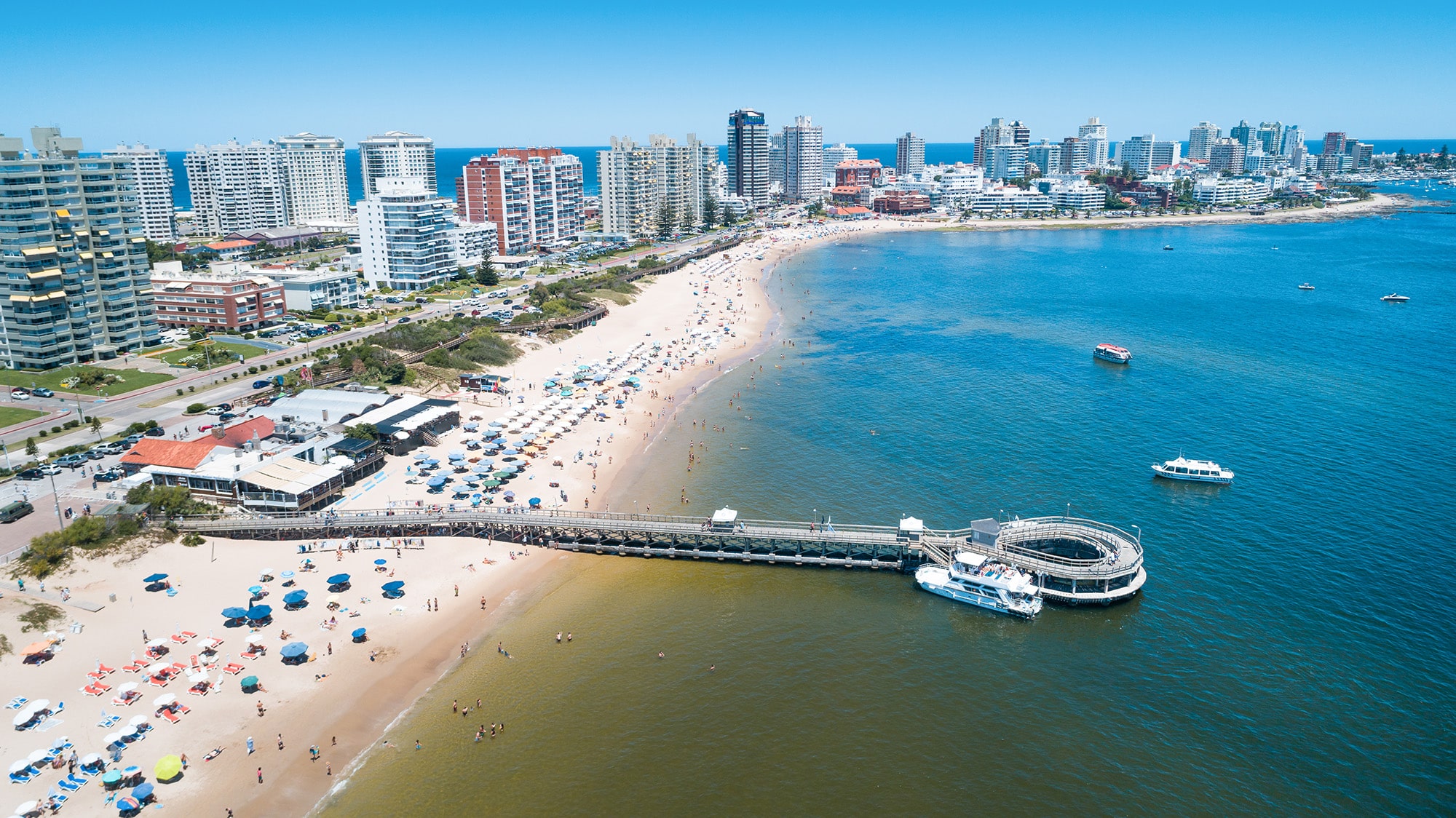 Vietnam
The first place in the ranking is occupied by wonderful, magnificent Vietnam. Located on the shores of the South China Sea, it has a mild climate, although the local weather may seem too hot and humid to some. But within a month of living here, even people from northern countries settle down and stop suffering from high temperatures.
Moving to Vietnam for Russians at the moment is the simplest and most affordable: the country is developing rapidly, especially the service sector in tourist cities, so finding a job here will not be difficult.
At the same time, an interesting fact can be noted: locals receive less for their unskilled labor than foreigners. For example, a Vietnamese waitress in a cafe earns no more than three hundred dollars a month, while the income of an immigrant who works as a jewelry seller can reach two thousand dollars. Russians can work in hotels, spas, shops – they are willingly hired everywhere, since they require Russian-speaking staff.
You can rent a decent, fully furnished, two-room apartment in a new house for $ 300, and you will be cleaned and changed every week. If you shrink a little, then you can eat for $ 100 a month, and if you take into account the variety and quality of products, then this will not be difficult.
There are some cons of living in Vietnam such as hot and humid climate which is not suitable for everyone, and a very big minus is that Vietnamese do not know Russian and English well, so it will be difficult to find friends from local area.
Cambodia
One of the main advantages of Cambodia is a loyal visa policy: a tourist visa, which allows you to stay in the country for a month, takes place at the airport and usually does not take more than half an hour, and the cost is $ 30. To obtain a long-term business visa, you will have to pay a larger amount, but it will not exceed $ 300, but it will allow you to work legally.
The prices are more than affordable: without much luxury, but quite decently, you can live on $ 150-200 a month, even refueling your moped – a necessary transport in Southeast Asia. The cost of renting a house will depend on your requests: a small apartment can be rented for $ 200, and a two-story house will cost $ 500-600. Housing costs can be reduced by renting an apartment with someone.
Cambodia is ideal for you if you have the opportunity to work as a freelancer, earning about $ 500 a month and renting an apartment with a friend or partner: you have enough money for a completely happy life.
If for some reason you cannot work remotely, then you can try to find a job in the hotel or restaurant business, although for this you need to know English at a good level.
Cons of living in Cambodia: it's not always easy to find a job, theft is widespread, especially little ones, and the locals will try to cheat at you.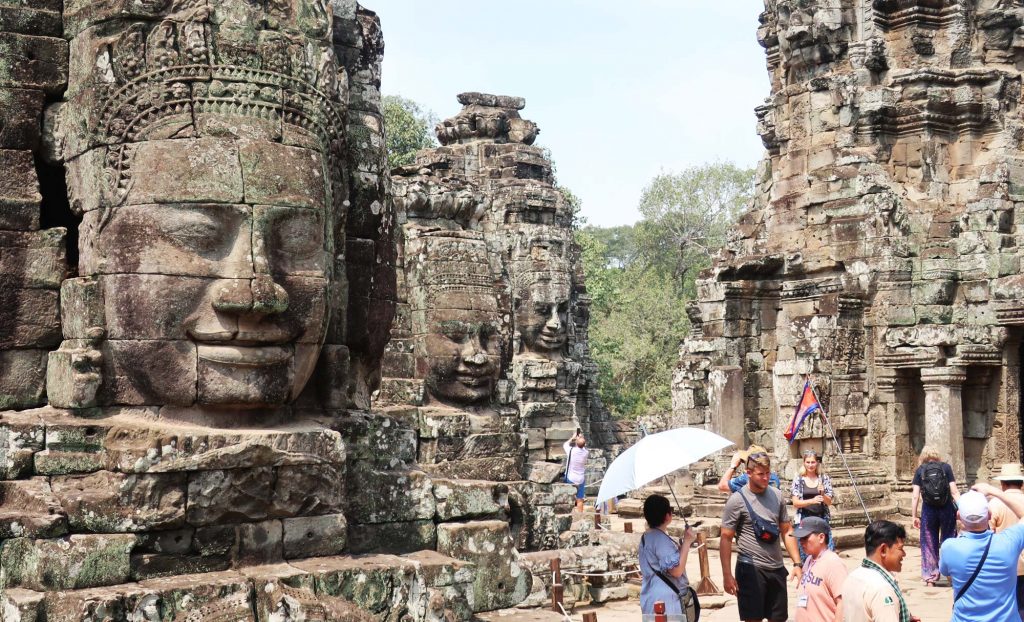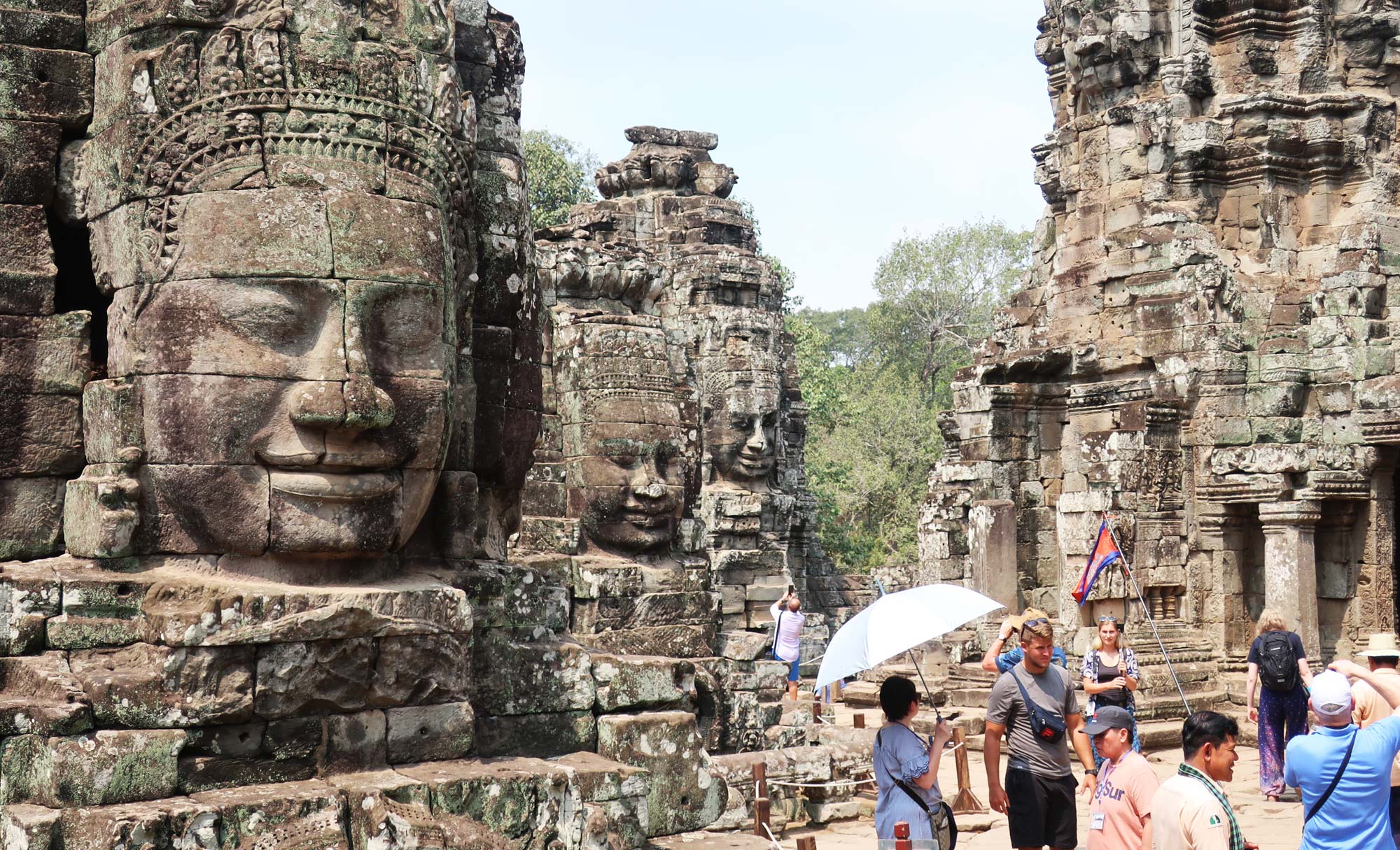 Mexico
Initially Mexico attracts expats with its warm climate, and the hospitality of the locals, the culture rich in traditions and delicious cuisine make them feel happy for many years.
Many expats from Western countries prefer ocean cities, including Tulum on the Gulf Coast or Puerto Vallarta on the Pacific coast, but the real center of attraction is Mexico City, located in the central part of the country.
Generally expats are encouraged to settle in central Mexico City, including La Condes, La Roma, Escandone and Napoles. The prices are reasonable, there are many restaurants, bars and clubs. These areas have a well-developed public transport system including buses, metro and cycling.
Thanks to this, residents of the districts can easily get to other parts of the city, and many residents of Mexico City speak English to one degree or another, which makes it easier to assimilate into the new country.
In addition, this city has one more pleasant feature: almost every emigrant can find here a small piece of his homeland. Although cheaper than many other capitals, Mexico City is still one of the most expensive cities in Mexico. However, a whole family will be able to live comfortably on 16,000 pesos (about US $ 770) a month, even in the capital.
Malta
This option might not be ultra cheap, but it is relatively good value relative to the quality of living.
One of the main advantages of this Mediterranean country is its warm climate and proximity to continental Europe. Favorable weather conditions mean that the pace of life here is not high, and therefore those planning to move to Malta should be prepared to wean off the rush.
The cities of St. Julian's and Sliema, on the east coast, appeal to those looking to live close to restaurants and nightlife. And for those who prefer a more provincial and relaxed lifestyle, Di Felice recommends the capital Valletta, as well as the small towns of Naxar 12 km north-west of Valletta and Birgu, 9 km south of Valletta.
The country hosts many cultural events, including the Valletta International Arts and Film Festival, as well as a number of festivals dedicated to local food, such as the Festa Frawli strawberry festival, which Di Felice especially recommends.
Many expats are attracted by Malta's favorable tax system for foreigners (there is no tax on capital income earned abroad and other benefits), but rents can be high.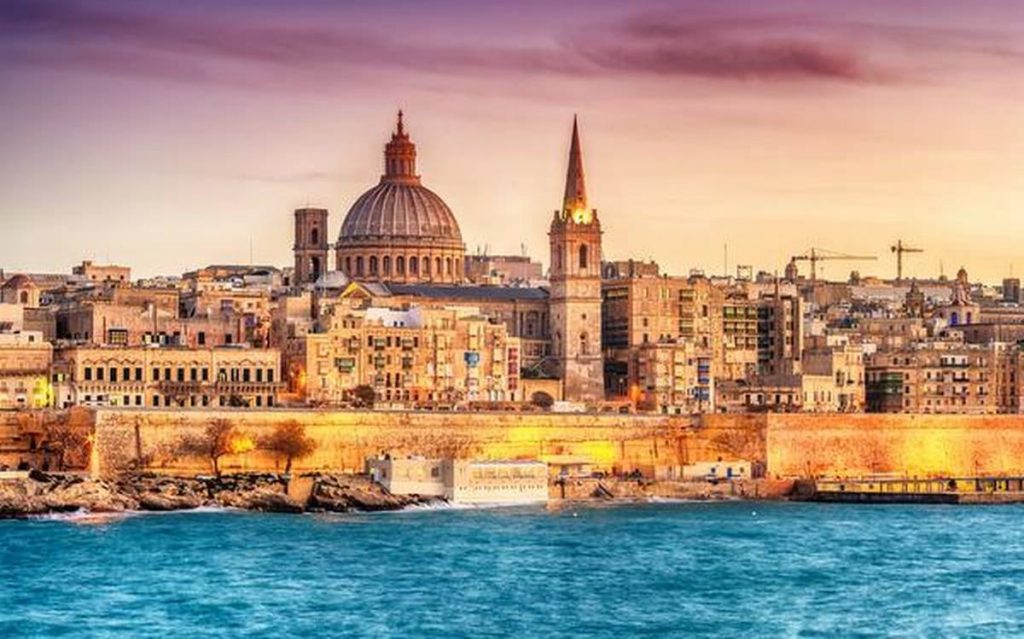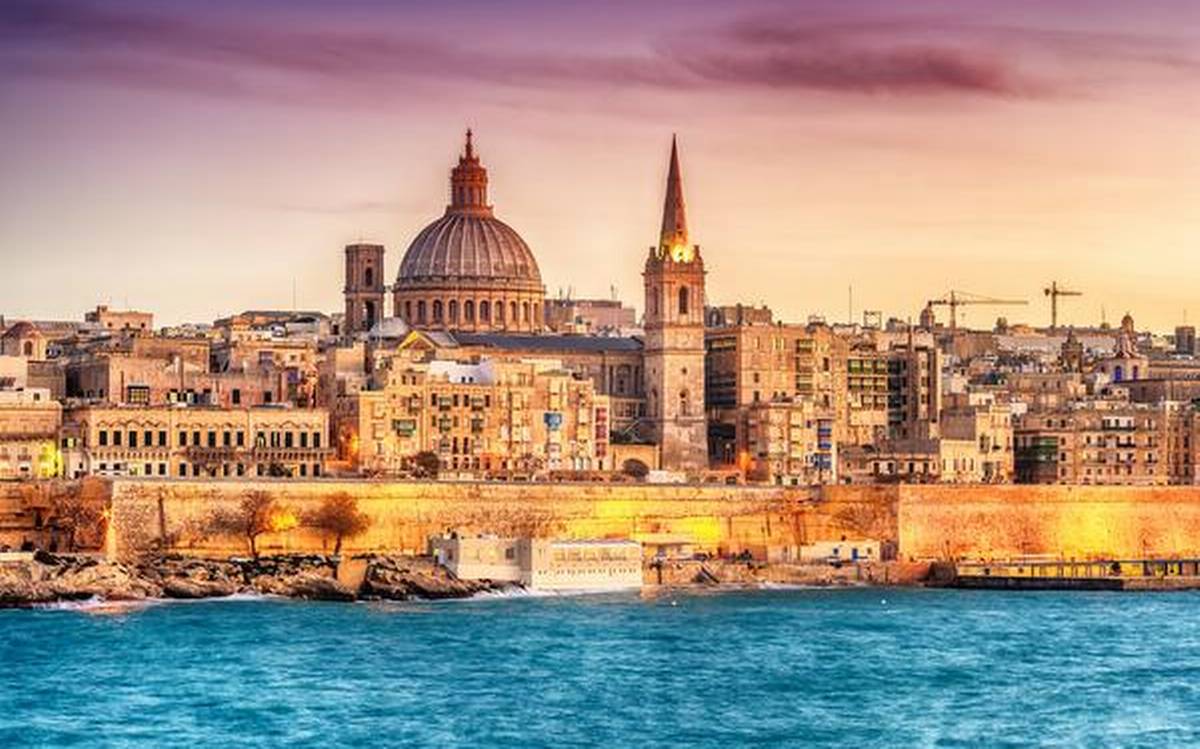 9. Other mentions – Cheapest places to live as an expat
If you are looking for some unexpected mentions, this list will be useful:
Taiwan. Taipei isn't a cheap city, but Taiwan can be excellent value outside the capital.
Bulgaria and Romania. Most parts of Eastern Europe have some of the cheapest costs relative to the quality of life.
Japan. Tokyo is one of the most expensive cities in the world and the country is generally seen as expensive. If you are willing to live in a smaller city, however, Japan can be excellent value. As an example, it is possible to get a 3-4 story house for $1,000 a month in Okayama!
Malaysia. If you can afford drinking a lot of alcohol, Malaysia can be one of the cheaper countries in the region. Malaysia, like Thailand, also charges 0% tax on overseas income, which is a benefit to online business owners.
India, Pakistan and Nepal. Three of the cheapest countries in the world for expats are in Southern Asia. However, it depends on your lifestyle to a much greater extend that somewhere in Eastern Europe. If you want quality, you often have to pay much more.
Any 0% income country. If you are a high income expat, a 0% income tax country is likely to be cheaper than a cheap country which charges tax at a rate of 20%-50%. For example, if you are earning $500,000 in Dubai, you will pay 0% income tax locally and to your home country unless you are American or are from another country that charges expats taxes. If you are living in Cambodia, your tax burden would be $100,000 a year. As much as Cambodia is cheaper than Dubai, the tax benefit is huge.
Conclusion
For quality relative to costs, some of the countries in Eastern Europe are some of the best in the world.
SE Asia has gotten more expensive but still offers excellent value for money for expats.
One thing this article didn't mention much is tax, but we have dealt with that on other articles.
For a high-income expat, a tax free place can be cheaper even if the costs of living are higher.