In today's article I speak about some news stories that have caught my eye in the last few days.
This has included:
China has became increasingly worried about tech moguls like Jack Ma, and the influence of big-tech more generally. This has recently resulted in new anti-monopoly regulations. What does China's moves mean for big-tech in the country? Could it result in tech stocks falling in the coming years?
Once the most unfashionable stock market in the world, the Japanese Nikkei 225 Stock Market hits 30-year high, after having a great 12-13 year run. Could we see new highs if 30,000 is breached in the coming weeks?
Governments all around the world need new revenue due to the coronavirus, lockdown measures, economic contraction and stimulus programs. This is especially the case in developed countries in Europe, North America and beyond. There is speculation that the UK will announce plans to tax firms which profited from the pandemic in the forthcoming budget. This could include an "excess profits" tax. Could it affect us all one day? What other taxes could be introduced?
I also look at President Joe Biden's plans for dealing with China. He seems to want to be hawkish in a different way to Donald Trump's presidency , by using the allies and international institutions to America's advantage. Could this affect global stock markets in a negative way? Or will market shrug it off like during the 2018-2019 period?
If you want to invest, don't hesitate to contact me, email (advice@adamfayed.com) or use the WhatsApp function below.
In order to give credit to the original authors, I have copied the articles below and linked to the associated websites.
BEIJING (REUTERS) – China's market regulator released new anti-monopoly guidelines on Sunday that target internet platforms, tightening existing restrictions faced by the country's tech giants.
The new rules formalise an earlier anti-monopoly draft law released in November and clarify a series of monopolistic practices that regulators plan to crack down on.
The guidelines are expected to put new pressure on the country's leading internet services, including e-commerce sites such as Alibaba Group's Taobao and Tmall marketplaces or JD.com. They will also cover payment services like Ant Group's Alipay or Tencent Holding's WeChat Pay.
The rules, issued by the State Administration for Market Regulation (SAMR) on its website, bar companies from a range of behaviour, including forcing merchants to choose between the country's top internet players, a long-time practice in the market.
SAMR said the latest guidelines would "stop monopolistic behaviours in the platform economy and protect fair competition in the market."
The notice also said it will stop companies from price fixing, restricting technologies and using data and algorithms to manipulate the market.
In a Q&A accompanying the notice, SAMR said reports of internet-related anti-monopoly behaviour had been increasing, and that it was facing challenges regulating the industry.
"The behaviour is more concealed, the use of data, algorithms, platform rules and so on make it more difficult to discover and determine what are monopoly agreements," it said.
China has in recent months started to tighten scrutiny of its tech giants, reversing a once laissez-faire approach.
In December, regulators launched an antitrust investigation into Alibaba Group following the dramatic suspension of the $37 billion initial public offering plan of its payment affiliate, Ant Group.
At the time, regulators warned the company over practices including forcing merchants to sign exclusive cooperation pacts at the expense of other internet platforms.
2. Global markets: Tokyo stock exchange Nikkei hits record high in 30 years – Business Standard
The Tokyo stock exchange Nikkei index reached record highs since August 1990 at Monday opening, the Kyodo news agency reports
The Tokyo stock exchange Nikkei index reached record highs since August 1990 at Monday opening, the Kyodo news agency reports.
In the first 15 minutes of Monday trading, the Nikkei Stock Average rose 339.93 points and was at 29,119.12.
The Tokyo Stock Price Index (TOPIX) rose 22.96 points on Monday morning, up to 1,913.91.
At the end of December, the Nikkei index broke the August 1990 record, reaching 27,292.37 points.
In November, the Nikkei index, which reflects stock market performance of 225 leading Japanese companies, surpassed the 26,000-point threshold for the first time in almost 30 years, amid positive coronavirus vaccine developments.
3. UK plans to tax firms that profited from pandemic – Reuter's
LONDON (Reuters) – Britain plans to tax retailers and tech companies whose profits have soared during the COVID-19 pandemic, the Sunday Times reported, citing leaked emails.
The government has summoned companies to discuss how an online sales tax would work, while plans are also being drawn up for a one-off "excessive profits tax", the newspaper reported.
Finance minister Rishi Sunak is unlikely to announce these taxes at the budget announcement scheduled for March 3, which will focus on an extension of the COVID-19 furlough programme and support for businesses, the report said.
They are instead likely to surface in the second half of the year.
Sunak faces pressure from some in his Conservative Party to show spending is under control when he presents a new budget, after what is on track to be the heaviest annual borrowing since World War Two.
He has promised to put public finances on a sustainable footing once the economy begins to recover. Data last month showed public borrowing since the start of the financial year in April reached a record 271 billion pounds ($370 billion).
The finance ministry was not immediately available for comment on the Sunday Times report.
4. Government reported to be working on "excessive profits tax" for online giants after Covid-19 windfall – Retail Gazette
The government is believed to be working on proposals for an "excessive profits tax" for companies that experienced a surge in profits due to the Covid pandemic, according to The Sunday Times.
The Downing Street policy unit is working on a one-off Covid windfall tax to be applied to firms who saw their business boom since national lockdowns in the UK began in March 2020, reported The Sunday Times, citing leaked emails.
Amazon's UK business rates tax to turnover ratio was just 0.37 per cent last year despite it raking in nearly £20 billion, according to research published earlier this month by real estate advisor Altus Group.
Throughout 2020 Amazon saw UK sales rise 51 per cent to around £19.3 billion, putting the UK on course to become Amazon's second largest market.
Despite such impressive profits, the retailer paid a business rates tax of around £71 million on its entire UK estate including fulfilment centres, research and development centres, corporate offices in London, Amazon Lockers, Whole Foods Market stores, and delivery stations, which represented a tax to turnover ratio of just 0.37 per cent.
Officials at the Treasury are also believed to be meeting tech firms and retailers this month to discuss how an online sales tax would work.
The Covid pandemic and the dramatic increase in online shopping it prompted allowed the UK's ecommerce sector to experience the highest online sales growth in 13 years.
Total online retail sales growth for 2020 was up 36 per cent year-on-year – the highest annual growth seen since 2007, according to the IMRG Capgemini Online Retail Index.
The meetings come ahead of the March 3 budget announcements, which will likely focus on more short-term relief for the UK, as it continues to combat the knock-on effects of coronavirus and lockdowns.
Neither tax rise is expected to be introduced in March, but senior government sources speaking to The Sunday Times said the increases could form a centrepiece of efforts to cut Britain's debts in the autumn.
In July 2020, Chancellor Rishi Sunak was reportedly considering an online sales tax to raise £2 billion a year in an effort to "save" the UK high street in the wake of Covid-19.
At the time the government was thought to be considering a two per cent levy on online sales as well as a charge for online deliveries, in order to generate a "sustainable and meaningful revenue source for the government," The Times reported last year.
"He does accept that the way we tax online sales at the moment is killing the high street and something needs to be done on it," a close ally said, speaking to The Sunday Times this week.
The so-called "Amazon tax" would likely come as part of a reform of business rates, which have been suspended for many firms and are subject to a Treasury review.
A leaked email cited by The Sunday Times showed the Treasury has asked the Confederation of British Industry and TechUK to contact companies to discuss the "overall risks and benefits" of such a tax, the "effects on business" and "wider customer and macroeconomic impacts" later this month.
5. Biden says there will be 'extreme competition' with China, but won't take Trump approach – CNBC
Biden said his administration was prepared for "extreme competition" with China but that his approach would be different than his predecessor.
"I'm not going to do it the way Trump did. We are going to focus on the international rules of the road," Biden told CBS in an interview.
The tension between Beijing and Washington, the world's two largest economies, soared under the Trump administration.
WASHINGTON – President Joe Biden said his administration was ready for "extreme competition" with China but that his approach would be different than his predecessor.
"I'm not going to do it the way Trump did. We are going to focus on the international rules of the road," Biden told in a CBS interview clip published Sunday.
"We need not have a conflict but there is going to be extreme competition," he added.
In his interview with CBS, Biden said that he had not yet spoken to China's Xi Jinping since ascending to the nation's highest office last month.
"I know him pretty well," Biden said, explaining that as vice president he spent more time with Xi than any world leader has. "He's very bright and he's very tough and – I don't mean it as a criticism it's just a reality – he doesn't have a democratic…bone in his body."
The tension between Beijing and Washington, the world's two largest economies, soared under the Trump administration. Over the past four years, Trump has placed blame squarely on China for a wide range of grievances, including intellectual property theft, unfair trade practices and recently the coronavirus pandemic, which has killed more than 460,000 Americans.
Last week, Biden said he would work more closely with allies in order to mount pushback against China.
"We will confront China's economic abuses," Biden explained, describing Beijing as America's "most serious competitor."
"But we're also ready to work with Beijing when it's in America's interest to do so. We'll compete from a position of strength by building back better at home and working with our allies and partners," the president said at the State Department.
Though Biden has not yet spoken with Xi, Secretary of State Antony Blinken talked for the first time with his Chinese counterpart, Yang Jiechi, over the weekend.
In a tense call, Blinken told Yang the U.S. would hold China accountable for its actions, particularly as it regards Taiwan. He also called for Beijing to condemn the recent military coup in Myanmar.
During his Senate confirmation hearing, Blinken told lawmakers that Trump "was right in taking a tougher approach to China."
"I disagree, very much, with the way that he went about it in a number of areas, but the basic principle was the right one, and I think that's actually helpful to our foreign policy," Blinken said a day before Biden's inauguration.
Pained by financial indecision? Want to invest with Adam?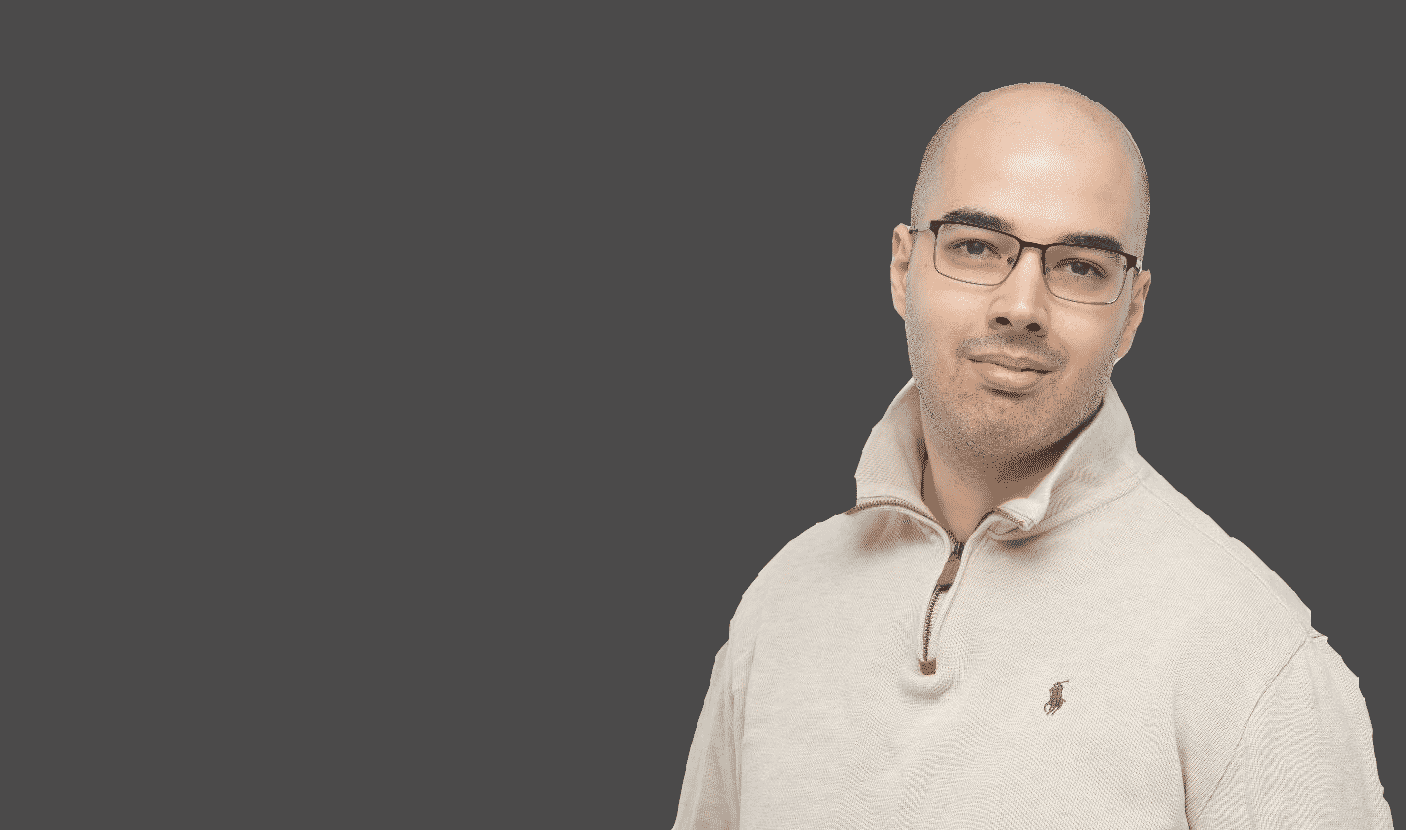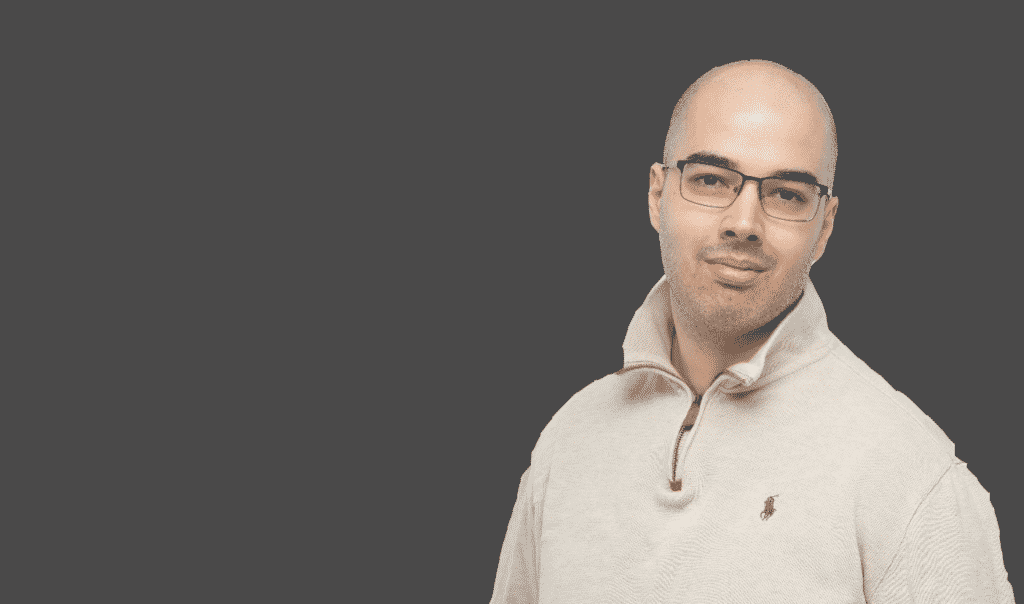 Adam is an internationally recognised author on financial matters, with over 225 million answers views on Quora.com and a widely sold book on Amazon.
Further Reading
In the article below I spoke about:
What are the investment options for expats living in Belgium?
If investors think there is a bubble happening in the stock market, how can they deal with that, and how shouldn't they react to fears about a bubble?
What does the GameStop story tell us about the world we are living in today?
Are Vanguard life strategies good funds?
To read more click below: