Copper Investing and Top Copper Stocks in Q4'22
If you are looking to invest as an expat or high-net-worth individual, which is what I specialize in, you can email me (advice@adamfayed.com) or WhatsApp (+44-7393-450-837).
Introduction
Let's discuss copper investing and the top copper stocks in the fourth quarter of this year.
Demand for copper has increased, especially in the industrial sector, with a value increase of about five times between 2001 and 2022. It is a versatile metal that is widely utilized in electrical conductivity, vehicles, home construction, electronics, and infection control. Copper will profit from efforts to promote electric cars and renewable energy sources, as well as from improved infection control measures brought on by the COVID pandemic and the recovery of economic activity worldwide.
Only iron ore and aluminum are more sought-after among the goods referred to as industrial or base metals than copper. Copper is used in homes for water pipes, appliances, and air conditioners. More copper will be present in electric cars than in gasoline-powered ones, and it will also be required for numerous upcoming infrastructure upgrades and electric vehicle charging stations.
Any increase in economic activity often spurs home construction and sales, both of which will boost copper. Due to copper's ability to deter microbial life, hospitals are replacing numerous surfaces that patients can contact with copper. Due to everything mentioned above, copper demand may rise, piquing investors' interest even more.
Direct Copper Investing
Investments in copper may be made directly or indirectly through copper bars, copper coins, futures, mutual funds, stocks, exchange-traded funds (ETFs), or options on securities that are qualified for such investments.
A physical holding of copper in the form of bullion bars or coins is the only way for investors to invest in copper directly. Investors can also expose themselves to the value of copper by purchasing futures, although it is less direct than buying coins or bullion.
Bullion bars: Similar to how gold and silver are bought as bullion bars from metals merchants, copper can also be purchased in this way.
Copper rounds and coins: Available in smaller quantities from private merchants, copper rounds and coins are more practical than bigger bars.
Futures: Bought through contracts, copper futures impose obligations on the investor to acquire or sell a specific quantity of copper by a given deadline, resulting in exposure to copper. The position could be terminated prior to its expiration or carried over to a new contract. Similar to other commodity futures, investors hardly ever plan to really buy the underlying asset.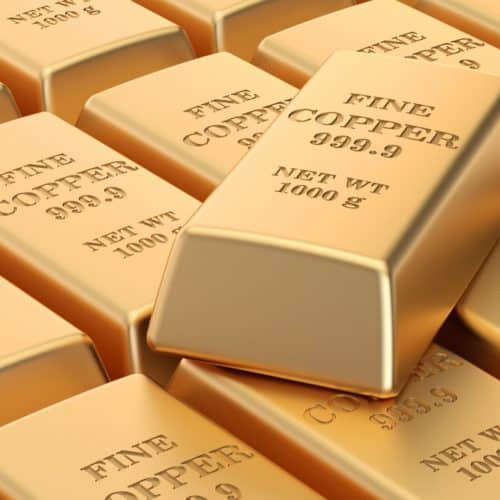 Indirect Copper Investing
Shares of copper mining firms can be purchased by investors who seek to increase their exposure to copper as an equity investment.
Shares of an ETF that tracks the price of copper may also be purchased by investors; fund expenses will be deducted from the price of the shares. Various copper ETFs can contain copper bullion, copper futures, or equities of copper mining firms.
Investors can indirectly invest in copper by purchasing shares of a mutual fund that holds stocks of businesses involved in copper mining. Copper miners are included in the holdings of several mutual funds that invest broadly in commodities and natural resources.
Options: Buying an option gives the owner the opportunity to buy (call option) or sell (put option) an asset tied to copper, such as a stock or ETF. However, an option does not oblige the owner to do so.
Pros and Cons of Copper Investing
Pros of Copper Investing
Copper offers a variety of investment options: Copper is a widely traded commodity, and investors have a number of options, including actual copper, copper mining stocks, exchange-traded funds, and mutual funds that invest in a broad range of commodities, to have direct or indirect exposure to the metal.
Copper investing can act as an inflation hedge: Because copper is a widely utilized industrial metal, its demand rises amid economic expansion, making copper investments a potential hedge against inflation or other general economic variables.
Cons of Copper Investing
Sensitivity to economic upset: Since copper is an industrial metal, demand can decrease dramatically when the economy is poor.
Limited exposure: Buying mutual funds or exchange-traded funds may only give you a little amount of exposure to copper in a larger portfolio of other investments. Some ETFs might be leveraged, as well as have derivatives.
Storage, insurance, and other expenses: In addition to the price of the actual metal, there may be other expenses like storage or insurance.
Market risk: Similar to other commodities, copper's price is subject to rapid short-term volatility. Losses from trading copper futures contracts could exceed the amount deposited with a broker.
Top Copper Stocks (for value)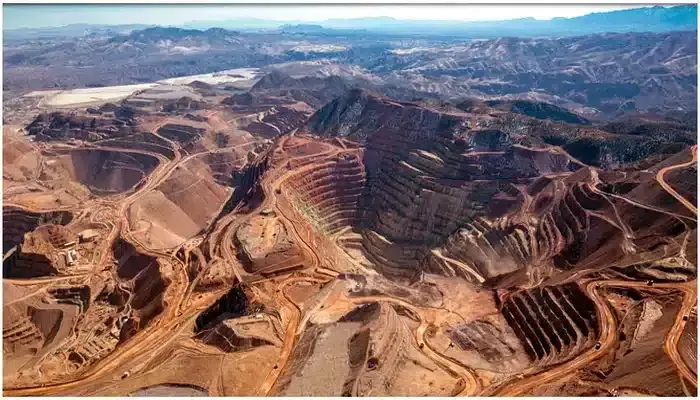 The biggest names in the industry include US-based Freeport-McMoRan Inc., Australian company OZ Minerals Ltd., and Chinese firm Zijin Mining Group Co.
The top three copper stocks with the best value, quickest growth, and best performance are shown below. Instead of futures that follow the copper commodity, these are equities of firms that mine copper.
The lowest 12-month trailing price-to-earnings (P/E) ratio for copper stocks is also present in these securities. Since earnings can be distributed to shareholders as dividends and buybacks, a low P/E ratio indicates that you are paying less for each dollar of profit generated.
Lundin Mining Corp.
Based in Canada, Lundin Mining develops mineral properties in Chile, Brazil, Portugal, Sweden, and the US in addition to mining and exploring for metals such as copper, zinc, gold, and nickel. Under the symbol LUNMF, it is also traded over the counter (OTC) in the US.
Lundin Mining reported revenue worth 648.5 million US dollars in the third quarter (Q3) of 2022, a 10% increase versus the second quarter but a decline year over year.
As of the time of writing, the Canadian miner has a market cap of 4.38 billion US dollars according to MarketWatch.
Ero Copper Corp.
Ero Copper is a mining corporation with its headquarters in Canada but mostly operates in Brazil. Its activities include the production and selling of copper, gold, and silver. In the US, the corporation also owns shares that are traded on the New York Stock Exchange (NYSE) under the symbol ERO.
The Canadian miner reported Q3 2022 revenue of 85.9 million US dollars and net income of 4 million US dollars for the same period. Ero Copper's market cap currently stands at 1.05 billion US dollars, according to MarketWatch.
Capstone Copper Corp.
Capstone Copper is a Canadian firm that mines copper. It primarily conducts business in the US, Mexico, and Chile. Additionally, Capstone offers shares that may be purchased over the counter in the US under the ticker CSCCF.
Capstone Copper reported Q3 2022 revenue of 308.7 million US dollars and net income of 37.5 million US dollars. Its market cap is 2.03 billion US dollars, as per MarketWatch.
Top Copper Stocks (for Growth)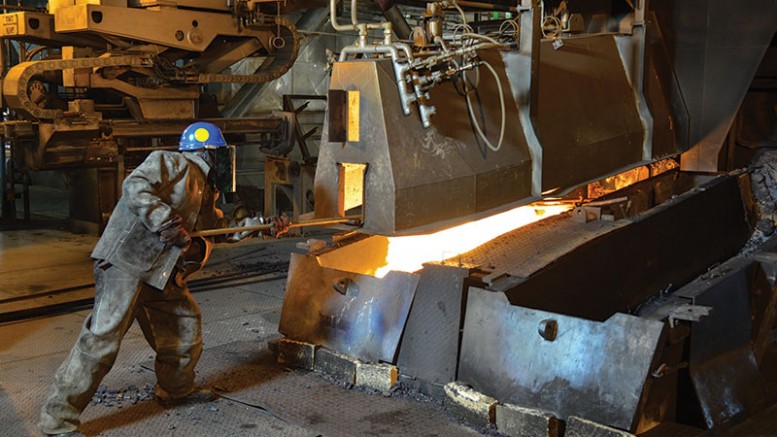 First Quantum Minerals Ltd., Capstone Copper, and Turquoise Hill Resources Ltd. are the top copper stocks according to a growth model, which awards points to organizations based on a 50/50 weighting of their most recent revenue growth and earnings-per-share (EPS) growth.
The success of a corporation depends on both sales and profits. Note that companies with quarterly EPS or revenue growth of over 2,500% were excluded as outliers.
First Quantum Minerals Ltd.
A mining business with its headquarters in Canada, First Quantum Minerals searches for and produces copper, nickel, gold, silver, zinc, and acid. Mines are run by First Quantum in Zambia, Finland, Spain, Turkey, and Spain. Additionally, it owns shares that are traded OTC in the US under the symbol FQVLF.
First Quantum reported Q3 2022 net earnings attributable to shareholders of the Company of 113 million US dollars and a 2,306 tonnes quarter-over-quarter increase in copper production to 194,974 tonnes.
According to MarketWatch, the market cap of First Quantum stands at 14.81 billion US dollars currently.
Turquoise Hill Resources
An Australian and Asian mineral and metal property is being explored and developed by Turquoise Hill Resources, a mining corporation based in Canada. The Oyu Tolgoi copper and gold mine in southern Mongolia is the firm's main asset.
Turquoise Hill Resources reported second-quarter (Q2) 2022 revenue of 402 million US dollars, a 21.9% jump year over year. Meanwhile its Q2 income fell 27% year over year to 93.3 million US dollars.
The company's market cap is 6.2 billion US dollars, as per MarketWatch.
Copper Investing and Top Copper Stocks: Conclusion
An early predictor of economic expansion is the price of copper. The price of copper, which is established by the free market, will show signs of the revival of the world economy. The growing demand for copper presents a chance for investors wishing to diversify their portfolios through commodities and futures trading.
Given its adaptability, copper's demand is expected to increase going forward, barring any unexpected circumstances. It has the price volatility common to the commodities market because it is a commodity.
Physical copper bullion and coins, copper mining stocks, copper exchange-traded funds, and specific commodity-based mutual funds are just a few of the investment alternatives available to you, if you want to add copper to your portfolio. However, you should thoroughly weigh the advantages and dangers of different copper investments before making any final commitment.
Pained by financial indecision? Want to invest with Adam?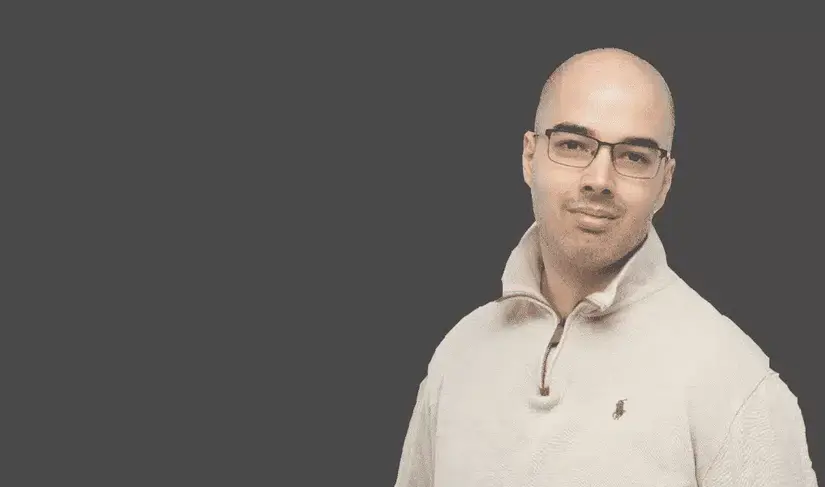 Adam is an internationally recognised author on financial matters, with over 693.5 million answer views on Quora.com, a widely sold book on Amazon, and a contributor on Forbes.