This article will look at the cost of living in Poland in 2021. Needless to say, some of these figures are subjective and could change.
They will also be different across the country, with local costs sometimes being lower than those faced by expats.
If you are looking for portable/cross-border expat investment services, don't hesitate to contact me, email (advice@adamfayed.com) or use the WhatsApp function below.
Introduction:


In today's article, we won't just be covering the details about the cost of living in Poland in 2021.
Instead, we will also be covering the details such as the taxation, crime rate, healthcare system, pollution, property prices, traffic, and other essential details that will come in handy for the people (especially for the people who wish to move there).
Poland – Well, let us have a general insight on some of the important as well as useful information about Poland. Poland is a country located in Central Europe and is famous for its cities, food, unique varieties of alcohol, nature, shopping malls, etc.
The largest city, as well as the capital city of Poland, is Warsaw, and the official language is Polish, which happens to be the widely spoken language of the country.
As of February 15th, 2021, the population of Poland comprises 37.82 million (approximately). As per the stats that have been provided by the UN, Poland's population is estimated to be equivalent to 0.49% of the world's population.
Coming to the religions that exist within Poland, the one that we can primarily see is Christianity (sums up to 90%). As for the remaining religions in Poland, 6% of the people have no religion at all, 1% people belong to other groups, and 3% of the people decided not to reveal their religion (no matter what the reasons might be).
The currency of Poland is 'Poland złoty' and is represented as 'PLN' or 'zł'. By the time this article was written (i.e., February 16, 2021), 1 zł is equivalent to somewhere around US $0.27.
Poland is the largest country in central and eastern Europe regarding population as well as area. After 44 years of communist rule, Poland was the first country to re-establish democracy in the year 1989.
Poland has a stable macroeconomic situation, which represents a consistent growth rate from the 1990s. In the year 2004, Poland became a part of the European Union (EU).
Taxation:
Personal Income Tax (PIT), as it is in most countries, is applicable to the worldwide income of the people who are residents of Poland. On the other hand, non-residents are taxed only on the income that has been obtained through Polish sources.
Here are some important details regarding the personal income tax in Poland.
| | | |
| --- | --- | --- |
| Taxable income | Taxation starts from | Tax rate |
| PLN 0 – PLN 85,528 | NA | 17% on the income earned (excluding the tax cut) |
| More than PLN 85,528 | PLN 14,539 | 32% |
People who earn revenue under an official relationship, employment relationship, cooperative employment relationship, contract work, and finally, the mandate contracts acquired by the person below 26 years of age are not required to pay PIT.
This rule came into effect on August 1, 2019. However, the limit is for up to PLN 85,528, which implies that if the person (under the above-mentioned special cases) earns more than the given limit, then they would be subject to the personal income tax.
The tax cut ranges between PLN 0.01 and PLN 1,440 depending on the individually calculated taxable income.
The tax-amount is PLN 8,000, and the people who earn up to PLN 8,000 won't be subject to taxes.
People who are involved in business activities as a sole proprietor or a partner can choose to have a flat rate of 19% or round figure taxation, or a tax card depending on specific conditions.
So, these are the rules for the residents in Poland, then what about the taxes for non-residents. Yes, we are getting there. But before that, let us see how a person is considered a tax resident in Poland.
Any person who stays for a period of 183 days or more in a tax year in Poland is considered a tax resident.
Any person who has personal assets or business interests (a life interest center) in Poland is also considered a tax resident.
When a person does not qualify for any of the above-mentioned criteria, he or she would be considered a non-resident in Poland. Nonetheless, as discussed before, non-residents are subject to taxation on Polish-based income.
There are some special rules that apply for non-residents, under special treatment. According to this, non-residents are taxed at a rate of 20% on their revenue.
However, this can be avoided if the individual's country of origin has a double taxation treaty (DTT) with Poland. The types of revenue on which the non-residents have a special tax rate are as follows:
Income earned with the help of copyrights or other types of intellectual property such as trademarks, patents, etc.
Income earned from the transfer of technology and expertise.
Income earned by leasing equipment that can be industrial, scientific, or commercial.
Income earned with the help of independent talent in various fields of art, literature, science, education, journalism, and sports. This includes participation in activities related to culture, art, and science competitions.
Income earned from the work that has been ordered by the national/local authorities, governing bodies, prosecutors, courts, etc.
Income received in the form of fees by being a member of the board of directors, supervisory boards, committees, and other types of legal entities that have the authority of making a decision.
Income obtained on the basis of rendering services to another individual or an entity, as long as the services rendered won't be provided to the general public.
Income earned from activities performed personally as a part of management or any similar contracts.
Solidarity tax – There is a solidarity tax of 4% applicable to individuals, who have an income exceeding PLN 1 million.
However, this tax is only applicable on the amount exceeding PLN 1 million. People should file a separate tax declaration by April 30 of the next year.
Social Security Contributions – The Social Security Contributions in Poland is for both employees as well as the people who are self-employed. Social security comprises pension insurance, health insurance, accident insurance, sickness insurance, disability insurance, and labor fund.
Employers as well as the employees would have to contribute to the social security contributions in Poland.
The employer should not only contribute their share, but they should also withhold the share of their employees and remit it to the Social Insurance Institution (ZUS), which should be paid on a monthly basis.
Let us have a brief look at how much an employer and an employee are required to pay as a part of their social security contributions in Poland.
| | | | |
| --- | --- | --- | --- |
| Insurance Type | Employer's share (%) | Employee's share (%) | Total amount (%) |
| Pension | 9.76% | 9.76% | 19.52% |
| Disability Fund | 6.50% | 1.50% | 8.0% |
| Bridging Pension Fund | 0% to 1.50% | 0% | 0% to 1.50% |
| Sickness Insurance | 0% | 2.45% | 2.45% |
| Accident Insurance | 0.67% to 3.33% | 0% | 0.67% to 3.33% |
| Employees Guaranteed Benefits Fund | 0.10% | 0% | 0.10% |
| Labor Insurance | 2.45% | 0% | 2.45% |
| Total (up to the limit) | 19.48% to 22.14% | 13.71% | 33.19% to 35.85% |
| Total (over the limit) | 3.22% to 6.41% | 2.45% | 5.87% to 8.86% |
The social security contributions paid by both employers as well as employees are deductible against their personal income tax settlements.
Social security for mobile employees in Poland depends on the conditions mentioned below.
If the European Union (EU) coordination regulations apply.
If bilateral totalization agreement regulations apply.
If the international transfer has been from a country or to a country that doesn't have any international agreements with Poland. In such cases, the domestic regulations of Poland apply.
Self-employed people have to pay their social security contributions in a round figure amount, which is not based on their actual income. The base amount for the actual amount that has to be paid by the self-employed individuals is equivalent to the estimated 60% of their monthly income, as per their salary on annual basis.
Self-employed individuals whose income hasn't exceeded an amount of PLN 120,000 in the previous year can pay their social security contributions on the basis of the income earned by them in the previous year.
Adding to that, there is another additional benefit involved with taxation regarding self-employed individuals. Individuals, who are self-employed, won't be required to contribute to their social security for the first 6 months from the date they begin their activities. Even after that, they are offered preferential contribution rates, which are significantly lower than that of the actual social security contribution rates.
Let us have a detailed look at some of the most common types of insurances that are involved with social security contributions.
Health Insurance – If we consider the actual contribution rate that is to be contributed as health insurance of an individual, the total amount sums for up to 9% of the total income of the person. Out of this 9%, 7.75% is to be paid by the employer on the basis of the employee's PIT liability. The remaining 1.25% is deducted from the employee's net income. It should be taken into consideration that there is no cap on the basis of an assessment of health insurance contributions.
As for the current year, which is 2021, self-employed individuals are required to pay the amount within the same year. i.e., 2021.
Property tax – In Poland, property tax is applicable to real estate properties including buildings, properties that are considered part of buildings, land that doesn't have farming tax, and finally the land that is being used for an activity (economic activity) other than farming.
People or entities, who would have to pay property tax are:
People or entities that own buildings or are considered partial owners of a building.
People or entities that own state-owned buildings.
People or entities that own land on a permanent basis.
The property tax is determined on the basis of factors such as the usable area of the construction, the initial market value of the construction, and the area of the land.
Inheritance tax and gift tax – Gifts or assets that are considered lifetime assets are liable for the inheritance tax and gift tax in Poland. These taxes apply upon the transfer of these assets to an heir upon the death of a specific individual.
Usually, the inheritance and gift taxes are applicable on properties and assets that are located in Poland.
However, there is a possibility that these might be imposed on worldwide assets if an individual (either the heir or the donee) is a Polish citizen or a Polish permanent resident.
This can be applicable for the transfer of assets during the time of death or when the donation contract has been concluded.
Non-residents won't have to pay inheritance tax if the property (tangible) is inherited by them or has been donated to them, even if the properties are located in Poland. It should be considered that the donor also shouldn't be a resident or citizen of Poland.
VAT (Value-added tax) – The standard tax for VAT in Poland is 23% while varied rates range between 8%, 5%, and 0%.
These are the major types of taxes that are imposed on the people of Poland, while there are some other taxes such as exit tax. Having discussed the details regarding taxation, let us have a brief overview of some other important details.
Crime Rate:
Poland has a substantially lower amount of crime rate, which makes it one of the best places to live.
As of the stats obtained in 2018, Poland had a crime rate of 0.73%. Not only that, but the statistics of the Polish National Police state that Poland is actually one of the safest places in Europe.
Education System in Poland:
The higher education system of Poland primarily consists of private schools and colleges. It is estimated that there are more than 310 private colleges in Poland along with 138 schools for higher education.
As there are many educational institutions in Poland, the cost of education is a bit low in Poland, when compared to other European countries. The major reason for this is the competition among the educational institutes in Poland.
People from countries such as the USA, Canada, Norway, Sweden, Saudi Arabia, Turkey, etc., prefer studying Medicine in Poland. This makes it clear about the best-in-class medical colleges in Poland.
Along with the medical colleges, Poland also excels when it comes to the availability of the top-most technical colleges.
Some of the best universities in Poland are as follows:
University of Warsaw
Warsaw University of Technology
Jageillonian University
University of Gdansk
There is no specific central administrative organization in Poland to handle all the activities related to education. Instead, each college or university is responsible for its own fees, admissions, and other activities.
Healthcare system in Poland:
In Poland, there is an availability of both public and private healthcare financing. Health insurance contributions are mandatory in Poland, which we have discussed while talking about taxation. The rate is 8.5%.
All the activities of the social health insurance scheme are administered by the National Health Fund and its regional branches.
On the other hand, the Ministry of Health is responsible for the national health policy, major capital investments, medical science, and education.
The ministry of health also handles the implementation of national public health programs, training of healthcare personnel, partly funding for the medical equipment, and finally monitoring the healthcare standards.
Traffic:
If you are new to Poland, you can see a lot of amazing things while traveling in a car. In order to abide by the important traffic laws and regulations, you must pay attention to the details listed below.
Speed Limit – There is a speed limit for everything in Poland, and people are obliged to go at a speed that is suitable for the respective speed limit.
Outside built-up area: 90 kmph
Residential areas: 20 kmph
Dual carriageway: 110 kmph
Twin lane with at least two lanes in each direction: 100 kmph
Seatbelts – As in most other countries, all the passengers that are traveling in a car should definitely fasten their seatbelts. Children, who are of an age less than 12 years, should travel in specified child seats.
Lights – All the people in Poland should turn on the lights of their vehicles when driving, especially from October to February. After that, they are required to turn their lights on from evening to morning.
Parking – Nobody should park their vehicles in a no-parking zone, and if they do so, they would have to pay fines. Additionally, statuary parking fees would have to be paid whenever necessary.
In some cities of Poland, parking meters are available. If parking fees aren't paid, there can be a fine, or even the car gets clamped.
Driving and alcohol – Drunk and Drive is a serious offense in Poland. The maximum limit for blood alcohol content that can be allowed is 0.2 mg per ml. If a person has more than 0.5 mg per ml alcohol content in their blood, it can be a criminal offense, and the person would be imprisoned for a period of 2 years.
Pollution:
Poland is the most polluted country among all other countries of Europe. It has been estimated that more than 48 thousand people die every year, from diseases related to air pollution. Along with that, people's life expectancy in Poland fell by 9 months on average for every Polish citizen.
Based on the report provided by World Health Organization in the year 2016, 33 cities out of the 50 most polluted cities in Europe exist in Poland.
Poland, as said by the European Environmental Agency, has very poor air quality. As for the countries having poor air quality, Bulgaria stands out in the top position, and right next to it is Poland.
To most people's surprise, the reason for the excessive pollution in Poland is household boilers. 50% of the particulate matter as well as 90% of the carcinogenic benzo(a)pyrene is released from household boilers.
Cost of Living in Poland:
Now, we have finished discussing all the essential topics related to Poland, and now, we will take a detailed look at the cost of living in Poland.
Poland is considered to have a lower cost of living than 58% of countries in Eastern Europe and 68% of countries in the world.
Cities such as Warsaw, Krakow, Wroclaw, Lublin, etc., have a higher cost of living than other cities of Poland.
To provide a better understanding, we will provide costs on average, among which, most of the costs have been provided by actual people. These costs are based on the data that has been acquired from some of the most reputed websites.
The prices might vary based on the city in which a person would want to reside in. For example, the cost of living might be maximum in Warsaw, while the price might not be that high in other regions.
To understand the cost of living in Poland in a clear way, we will see how much 1000 PLN is equivalent to other major currencies (by the time of writing this article).
1000 PLN = USD 270 (approx.)
1000 PLN = GBP 195 (Approx.)
1000 PLN = CAD 340 (Approx.)
1000 PLN = AUD 345 (Approx.)
1000 PLN = JPY 28,600 (Approx.)
Food Prices – Given below are the average food prices in Poland in 2021.
| | |
| --- | --- |
| Product: | Price: (PLN) |
| A Loaf of bread (500 g) | 3 zł |
| Milk (1 liter) | 2.5 zł to 2.9 zł |
| Chicken (1kg) | 16 zł to 18 zł |
| Beef (1 kg) | 34 zł |
| Eggs (12) | 7.8 zł to 10 zł |
| Cod filet (200 g) | 12 zł |
| Potatoes (1 kg) | 1.50 zł to 2.90 zł |
| Tomatoes (1 kg) | 6.5 zł to 8 zł |
| Apples (1 kg) | 2.5 zł to 3.6 zł |
| Bananas (1 kg) | 4.75 zł to 5 zł |
| Oranges (1 kg) | 5.75 zł to 6 zł |
| Cheese (1 kg) | 25 zł |
| Rice (1 kg) | 4 zł to 8 zł |
| Pasta (1 kg) | 8 zł |
| Water Bottle (1 liter) | 1.7 zł |
| Red Wine | 23.5 zł to 27 zł |
| Beer | 3.2 zł to 4.7 zł |
| Coca Cola (2 liters) | 6 zł |
Housing – Approximately, the prices for living in Poland differ based on the area that you are located. For example, if you are located in a place in Warsaw, the price of a single bedroom flat in the city would be around PLN 2,900. If you are located in Krakow, the price for that single-bedroom flat would be around PLN 2,400. If you choose to live in an area near Poznan, the price for the same single-bedroom flat would be around PLN 2,320.
It might vary based on the overall area of the flat that you are purchasing. For example, the price for a flat comprising of an area of 480 sqft might be similar to the price that we have mentioned.
While the price for a single bedroom flat having an area of around 900 sqft would be 3,000 zł, which can be around 4,000 zł or more for the areas that are located in the expensive areas of the country.
For a family of 4 people, the cost of living in Poland might range from around 7,200 zł to 9,800 zł. While a single person would require 2,150 zł to 5,150 zł.
Th4e price for buying an apartment in the city centers of Poland would cost 11,150 zł per sq mt while buying an apartment outside the city would generally cost 7,500 zł.
The prices for renting an apartment or buying one are higher in the city centers when compared to the areas outside the city center.
Restaurants – For a meal in an inexpensive restaurant, it would cost around 21 zł to 25 zł, which can be for a meal in an MC Donald's or something similar like that.
For a three-course meal at an inexpensive restaurant, it would cost around 120 zł and a cappuccino would cost around 9 zł to 10 zł.
Although it is not necessary to mention here, we consider the habits of everyone, therefore, a pack of cigarettes (Marlboro 20 pack) would cost around 17 zł.
Transportation – local transport might be 3.50 zł for a one-way ticket using local transport, while the monthly pass can be around 100 zł to 115 zł. For traveling by the help of a taxi in Poland, the normal cost applicable for a kilometer is 2.50 zł.
One liter of gasoline would cost 4.5 zł to 4.9 zł. To buy a new car in Poland, a person would require 75,000 zł to 79,000 zł.
Utilities – Generally, the basic utilities such as electricity, heating, cooling, water, etc., for a 900 sqft apartment would cost 690 zł to 720 zł.
The total living expenses without rent in Poland for a single person would cost 2.200 zł to 2,400 zł, and for a family of 4 people, it would be ranging in between 7,320 zł to 7,900 zł.
Salary – The average salary in Poland would be around 3,300 zł depending on the type of profession. Usually, normal types of professions would come under this median, whereas, salaries of professionals might vary depending on the specific sector they work in.
For example, a manager in the IT field would get in between 120,000 zł to 140,000 zł, and a sales manager might get 75,000 zł to 110,000 zł.
Fees related to education – For the people who want to attain a bachelor's degree in Poland, the cost would be between 2,200 zł to 27,000 zł. For a master's degree, it would be between 4,500 zł to 36,000 zł.
Some specializations such as a degree in dentistry or business can cost more than 68,000 per one year.
The monthly fees for children who study kindergarten is 900 zł and the yearly fees for a child studying in an international primary school is 22,750 zł.
There are certain free programs and scholarships for people from countries other than Poland, while the chances are more for the people from the EU and EEA areas. It is better to check the tuition fees and any other fees before getting admission to a college in Poland for avoiding unnecessary fees in the future.
Final word:
There are excellent aspects about Poland, which make people want to move over there. There are some drawbacks such as pollution, which might make people think twice.
However, you might have a perfect understanding of how much you need while living in Poland by considering all the above aspects.
Not only that, but people who want to move to Poland might also get some additional information related to living in Poland with the help of this article.
That being said, if you need any help with acquiring a second passport or permanent residency in Poland, or if you need help related to financial advice or wealth management, you can click on this link.
Pained by financial indecision? Want to invest with Adam?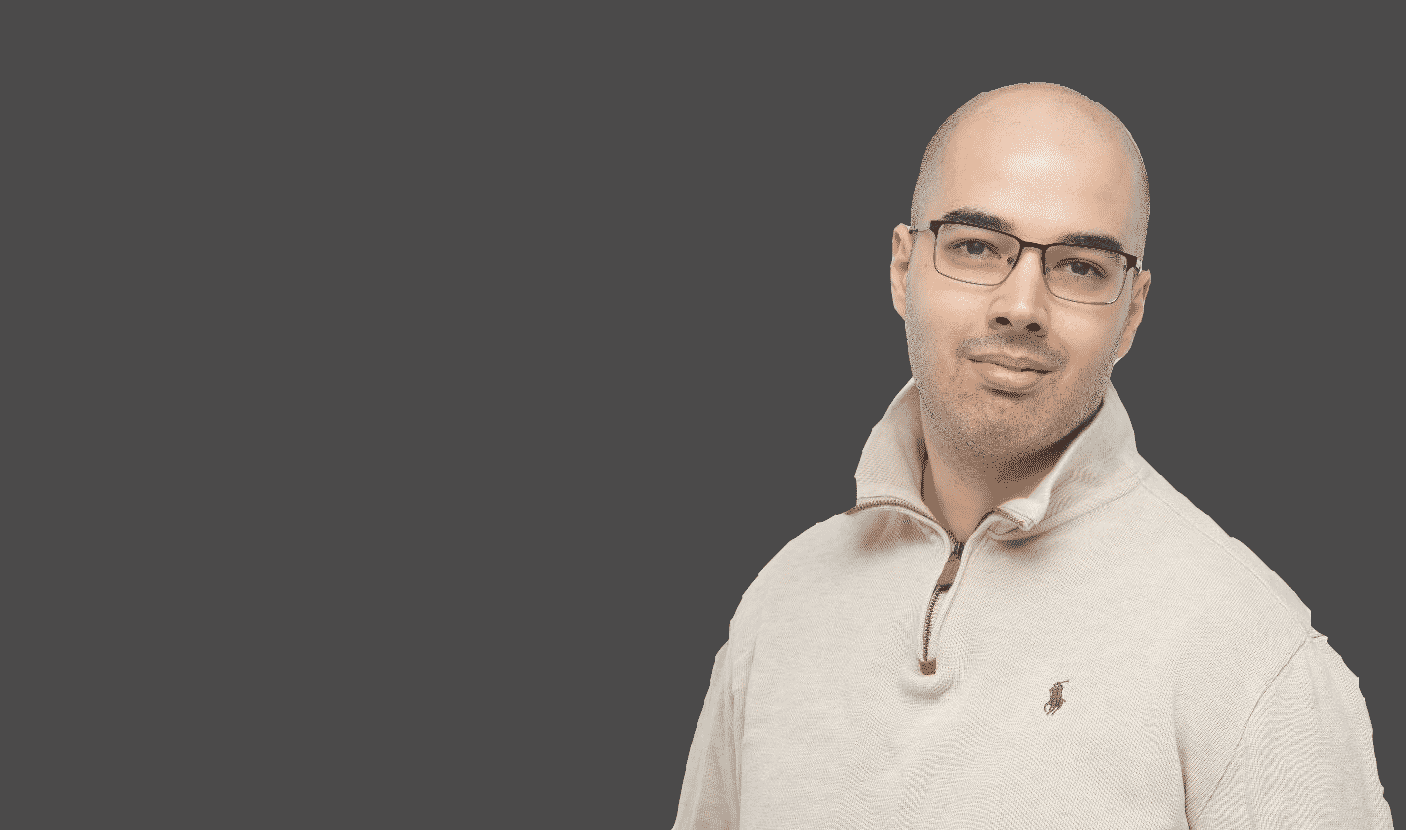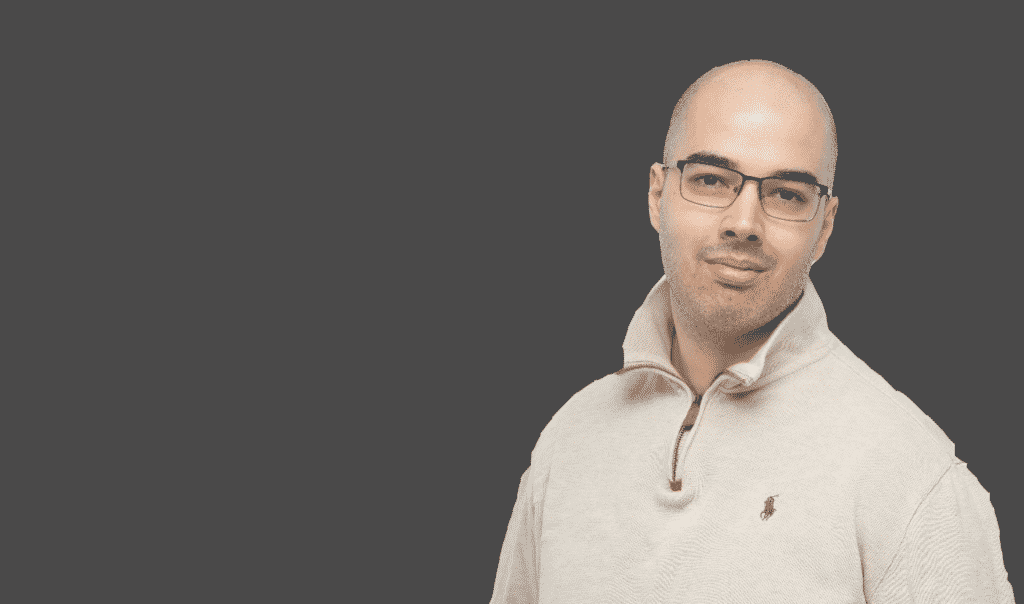 Adam is an internationally recognised author on financial matters, with over 233 million answers views on Quora.com and a widely sold book on Amazon