Cost of living in Singapore for expats – that will be the topic of today's article.
Nothing written here should be considered formal tax, financial, legal or any other kind of advice advice, and is written for entertainment purposes only.
For any questions, or if you are looking to invest as an expat, you can contact me using this form, or use the WhatsApp function below.
The best time to review your situation is often when you are moving to a new country.
Introduction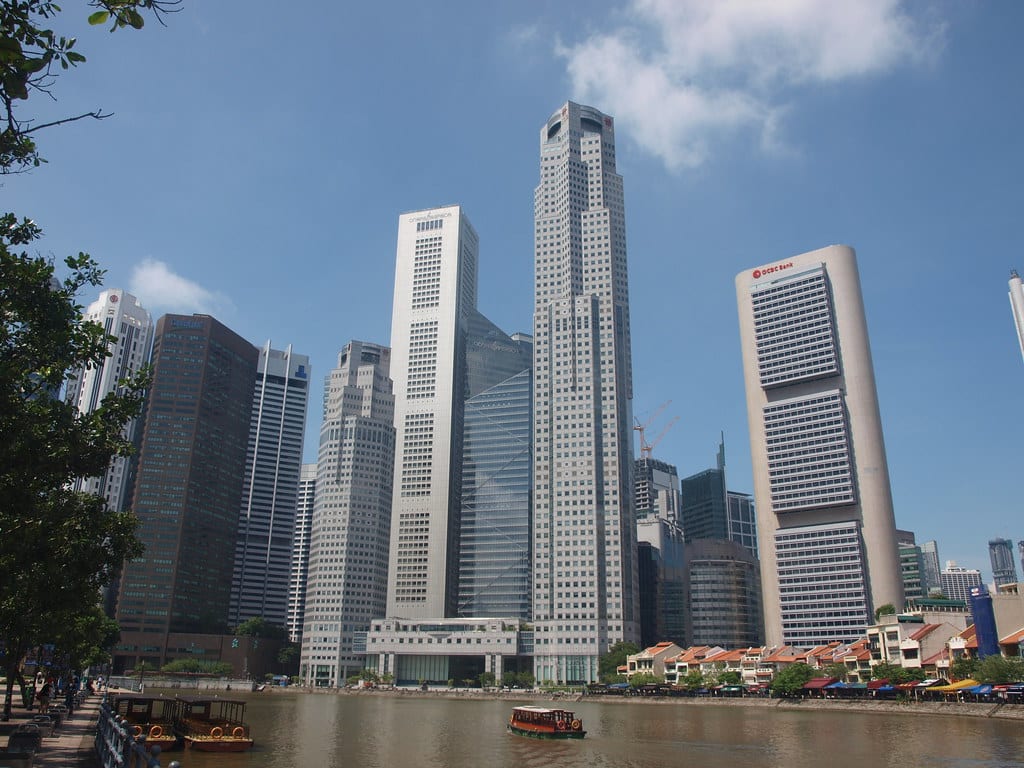 Singapore is unique: it is a vibrant city full of colors and contrasts. Get ready for an incredible mix of cultures, culinary traditions, art and architecture. It is best to bring with you the desire to soak up its wonderful multicultural atmosphere, embodying an energetic mix of east and west.
This former British colony, having groped its way of development, quickly entered the list of the most developed countries in the world. You will find here skyscrapers full of business life, rainforests and colorful city quarters.
Singapore is known throughout the world for its tolerance to all cultures, religions and nationalities. The population of the country is 77% Chinese, 14% Malays, 8% Indians, and the remaining percentage includes people of other ethnic groups.
Malaysian fishermen are considered to be the aborigines of Singapore. However, soon after becoming part of the British Empire in 1819, this land became a magnet for traders and migrants from all over the world who came here in search of a better life.
Now in Singapore, in addition to the descendants of these businessmen and travelers, there are more than 90 thousand highly qualified immigrants who came here to build their careers. They also add color to this multinational cauldron.
Many have heard that the cost of living in Singapore is quite high. In the latest version of the ranking of the most expensive cities from the famous publication The Economist, Singapore, along with Paris and Hong Kong, took first place.
Singapore, like other cities that usually occupy the first lines of such ratings, are distinguished by high business activity and attractive to entrepreneurs from all over the world.
Accordingly, this presence of huge business opportunities also affects the high cost of everyday life in the "business capitals". In the course of the above-mentioned rating, experts estimated the cost of 160 different goods and services in each of 133 cities. In this article, we'll take a closer look at the cost of living in Singapore.
First of all, it should be said that prices for essential goods, such as food, clothing, utilities, basic education or public transport, are quite affordable here. Moreover, they correspond to the quality of a particular product or service.
Public transport and taxis are quite affordable, but education for children in private schools, buying an apartment or a car will be quite expensive.
However, if you move to Singapore for work, you may be reimbursed for public transport or car costs, work-related training costs, childcare, etc. In general, it is worth noting that everyone will find goods and services in Singapore according to their budget – different goods and services are offered here at different prices for each category of the population.
So what should you prepare for if you are thinking about moving to Singapore?
Housing
Singapore is a tiny country, comparable in size to Monaco, so it shouldn't come as a surprise that real estate prices are some of the most expensive in the world.
In addition to the high cost, foreigners are prohibited from purchasing certain types of real estate. Back in 1973, the Singapore government passed the Residential Property Act, which introduced restrictions on the purchase and ownership of private residential property by foreigners.
More than 90% of expats in Singapore live in rented apartments, so let's first discuss the renting prices.
The cost of rental housing in Singapore depends on factors such as the type of housing, area, year of construction, distance from the city center, the quality of furnishings and repairs, as well as additional amenities such as a swimming pool, gym, tennis and squash courts, security, etc.
The most popular types of rental housing are:
HDB;
Condominiums;
Houses with land plots;
Room rent.
HDB
The most affordable type of housing in Singapore is public housing, which is home to over 80% of local residents. This is a standard panel housing with a minimum set of amenities.
Apartments range from 1 to 5 rooms. There are also improved options such as Multi generation and Executive Flat. The standard sizes of such apartments are from 36 to 130 square meters.
The city is planned in such a way that all HDBs are in close proximity to local schools, kindergartens, clinics, shopping centers, police stations and banks, as well as in close proximity to the metro or other forms of public transport.
HDB cannot boast of such amenities as pools and gyms, but the cost of their maintenance is lower. HDB rental prices depend on the location and size of the apartment.
On average, renting a 3-room HDB apartment near the city costs 3,000 SGD (2,400 USD), while in other suburban areas it ranges from 2,200 to 2,900 SGD (1,700 – 2,300 USD). If your rental budget is limited, then renting an HDB is the smartest option.
Condominiums
About 8% of Singaporeans and over 90% of foreigners in Singapore live in private condominiums. The advantages of condominiums are the individual design of each complex, the larger size of the apartments, the protected area, as well as the presence of such pleasant amenities for life as swimming pools, gyms, tennis and squash courts, playgrounds for children, barbecue areas, etc.
Life in a condominium gives a very good level of comfort in life, as well as the ability to communicate with other expats.
Condominium rental prices can vary greatly depending on location and construction date. The average rental price ranges from 3,000 to 10,000 SGD (2,150 -7,200 USD). At the same time, if the lower threshold of 2,150 USD / month is practically fixed, then the upper ceiling can go up to 50,000 SGD (36,000 USD) per month for a luxury penthouse.
Private houses
This type of housing includes townhouses, detached cottages and bungalows. Only 5% of the population lives in private houses. Due to the high cost of land, the cost of buying and renting this type of housing is very high.
Private house rental prices start at 5,500 SGD (3,900 USD). Average rents for private houses in prime locations start at SGD 10,000 (USD 7,200) per month. A luxurious 4-bedroom mansion with a large plot of land can go up to 50,000 SGD (36,000 USD) per month.
Rent a room
If there is no money for renting a separate home or there is no such need, you can consider renting a room.
On average, the rent for a HDB / condominium room is 800 – 1,800 SGD (570 – 1,300 USD) per month. The cost of renting a room in HDB varies between 500 – 1,000 SGD (360 – 720 USD) per month.
Utility bills
Gas, water and electricity bills on average vary from 150 to 600 SGD per month (108 – 430 USD), depending on the area of your housing, the number of residents and, most importantly, the intensity of the use of the air conditioner (the largest expense item).
Payment for a mobile phone 40-100 SGD (28-72 USD) per month.
Internet payment – 35-50 SGD (25-36 USD) per month.
Transport
Singapore has clean and uncluttered public transport. Local residents actively use the bus, metro and taxi. Calculated for trips using a special EZ-Link card. It can be used in any vehicle, and it can also be paid for purchases at the 7/11 store.
The fare depends on the distance. Up to 1 kilometer – free. The metro is more expensive than the bus. You can get from one end of the city to the other by metro for 3,97 SGD (3 USD).
If within 30 minutes you change two or three types of transport, then you pay only for the first one (the card is attached, but money is not debited from it. City taxi is equated to city transport, as it is cheap compared to other countries 6.62-13.23 SGD (5-10 USD). Uber comes out cheaper.
The cost of parking varies greatly depending on the location – from 3,97-26.46 SGD (3-20 USD) for three hours. Almost all roads are toll – from 1.32-5.29 SGD (1–4 USD) per kilometer, depending on the time of day.
Buying a car will be expensive: every six months you need to undergo expensive maintenance, pay for travel on the roads and parking. It's cheaper to take a taxi. No traffic jams. A car rental costs from 1984.83 SGD (1,500 USD) per month.
Food
Food is relatively cheap in Singapore. However, as elsewhere, food costs depend on your needs.
Singapore offers a wide variety of dining options ranging from eateries such as food courts and coffee shops to gourmet restaurants, plus no one bothers you to eat at home.
The variety of cuisines is also striking – from local flavor (Chinese, Indian, Malay cuisines) to European (Italian, Spanish, French, German, etc.).
Speaking about the budget for food, a simple rule applies here – if you plan to eat at home or in local coffee shops or food courts, the cost of food can be quite moderate, if you do not recognize anything other than expensive cafes and restaurants, then the costs for food can be quite comparable to the cost of renting a home.
Cafes and restaurants
Food prices vary greatly from the type of establishment – for example, in a local coffee shop you can eat modestly for 5-7 SGD (3.6-5 USD), while the average bill per person in coffee shops and food courts along with drinks will be at least 10-12 SGD (7.2 -8.6 USD).
Lunch at McDonalds will cost an average of 7 SGD (5.5 USD) per person, and a small cup of coffee at Starbucks will cost the same 6-7 SGD (4.3-5 USD).
A snack in a mid-range restaurant will cost you 20 – 40 SGD (14-28 USD) per person. Restaurants in the full sense of the word on average will cost from 90 SGD (64 USD) per person.
The choice is yours. Anyway, if you plan to eat out, even if you choose inexpensive food courts and coffee shops, the average bill per month per person is unlikely to be less than 400-800 SGD (290-580 USD) per person.
Grocery items
Do not be fooled by the idea of ​​a lemon-banana Singapore, there is no agriculture or farming here. All meat, dairy products and fruits are imported from nearby countries and primarily from Malaysia, Thailand and Australia.
Since most of the food is imported, food prices are not cheap, and yet it is cheaper than eating all the time in cafes and restaurants. If you plan to eat exclusively at home, the average budget for a family of two to three adults and a child for groceries will start at 600 SGD (430 USD) per month.
Fair Price is the cheapest store in Singapore. Some supermarkets offer up to 30% discounts for certain items in the evening.
Here are the prices for some of the products for your reference:
water 1.5l – from 0.8 SGD (0.60 USD);
bread – 2 SGD (1.51 USD);
milk 1l – 2.4 SGD (1.81 USD);
cheese 200g – 7 SGD (5.29 USD);
a dozen eggs – from 3.2 SGD (2.42 USD);
beef steak 500g – from 25 SGD(18.89 USD);
butter 250g – from 5 SGD (3.78 USD);
chicken fillet 500g – 4.5 SGD (3.40 USD);
slicing fruit 500g – 5 SGD (3.78 USD);
a bottle of beer 0.33l – from 3 SGD (2.27 USD);
a bottle of wine – from 20 SGD (15.11 USD).
The cost of healthcare in Singapore in 2021
In Singapore, every patient can count on the very best – from the attitude of the medical staff to the quality of treatment and equipment. Like most other countries in the world, there is both public and private medicine, and all medical institutions are equipped with the latest equipment.
The difference between public and private healthcare facilities is mainly in the speed of the examination and treatment process. Often, public hospitals are a launching pad for many doctors who gain experience here for 10-15 years, and then go to work in private clinics or open their own.
Most of the local population is served in government agencies, since some insurance companies undertake to cover treatment only there.
In Singapore, everything is very regulated in all areas, including medical. Therefore, in clinics, the appointment is carried out according to the appointed time.
There is practically no such thing for someone to pass in front of you "just to ask" or "by pull". Also, there is no such thing as to make an appointment with a doctor only in a week or a month.
Yes, the better the doctor, the longer the queue, but still we are talking about hours or at most days, and not about weeks and months. Naturally, in a private clinic, an appointment is organized faster than in a public institution.
It is worth noting that medical tourism is very developed in Singapore, that is, patients from all over the world come here for treatment, and sometimes these same people have already been treated in the best clinics in Israel, Germany, the USA or Switzerland.
People are attracted by the high qualifications and service-orientedness of doctors. After all, today there is good equipment in almost all large clinics around the world, but attentive doctors who have a comprehensive approach to treatment, that is, they focus not on any one problem, but look at the whole body as a whole – there are only in Singapore.
Also, patients are attracted by the fact that doctors in Singapore offer the maximum choice of treatment options and provide the patient with comprehensive information so that he can make an informed decision.
Consultation prices depend mainly on two factors: the qualifications of the doctor and the duration of the consultation. For example, an ordinary general practitioner can charge about $ 30 for a consultation, and a well-known specialist with many years of experience – $ 150-250. Consultations usually last from 15 to 30 minutes, but they can take more than an hour if the situation is difficult and requires a detailed explanation. The first consultation is usually more expensive than subsequent consultation.
Health Insurance in Singapore
Local authorities oblige all Singaporeans to have at least minimal insurance. You can arrange it yourself, or the employer can pay for it. The minimum insurance that will cover hospitalization and surgical treatment will cost about $ 250 per person per year.
If you want insurance that would cover consultations with a specialist, and diagnostics, and tests, and hospitalization, you will have to pay about $ 2,500 a year. And insurance, which also covers medication, physical therapy, childbirth, an annual general check-up, and more, will cost about $ 5,500 a year.
Naturally, the cost of insurance packages is largely individual and depends on the patient's age and state of health. Thus, the older a person is and the more chronic diseases he has, the more expensive insurance will cost him.
Education in Singapore
Since English is the official language of the country, lectures in any educational institution are conducted in English. Graduates of schools in Europe or other countries, can get higher education in Singapore after grade 9 – a special program is provided for this.
If your English is still "lame" and the perception of spoken language is difficult, do not despair. In this case, each university provides special courses for upgrading English.
Higher education in Singapore provides great benefits for every student:
Qualified specialists from Europe and the USA teach here;
Excellent English practice. After training, the level of English proficiency becomes the same as that of native speakers. You can write, read, speak and think on it without stress, which provides tremendous opportunities for communication around the world
The learning process implies real gaining knowledge and development, and not sitting out lectures for show;
After graduation, you can easily find an interesting job both in Singapore and anywhere else in the world.
Taxes in Singapore
An attractive tax system is one of the main features of Singapore. The personal income tax rate varies from 0% to 20% depending on the amount of income. At the same time, a territorial taxation system operates here, that is, only income that was received in Singapore is taxed.
Taxation of Individuals
Income tax is levied on income arising in Singapore, regardless of whether the individual is a resident of Singapore. Overseas income is taxed in Singapore only if the Singapore resident receives such income through a Singapore partnership. Singapore residents pay income tax on a progressive scale, various tax deductions are allowed. The tax rates are:
For income up to SGD 20,000 – 0%
SGD 20,000 to 30,000 – 2%
SGD 30,000 to 40,000 – 3.5%
SGD 30,000 to 40,000 – 3.5%
SGD 40,000 to 80,000 – 7%
From 80.000 to 120.000 SGD – 11.5%
From 120.000 to 160.000 SGD – 15%
From 160.000 to 200.000 SGD – 18%
From 200.000 to 240.000 SGD – 19%
From 240.000 to 280.000 SGD – 19.5%
From 280.000 to 320.000 SGD – 20%
Over 320.000 – 22%
Non-residents are taxed at the rate of 22%, except for labor remuneration, which is taxed at the rate of 15% or on a progressive scale established for residents, subject to tax deductions, if the latter amount is higher.
Capital gains are not taxed. Dividends are not taxed except for dividends from foreign sources if received by a resident through a Singapore partnership. Interest income from Singapore banks and financial companies holding the required licenses is not taxed.
Income from foreign sources is not taxed unless it is received by the resident through a Singapore partnership.
Pained by financial indecision? Want to invest with Adam?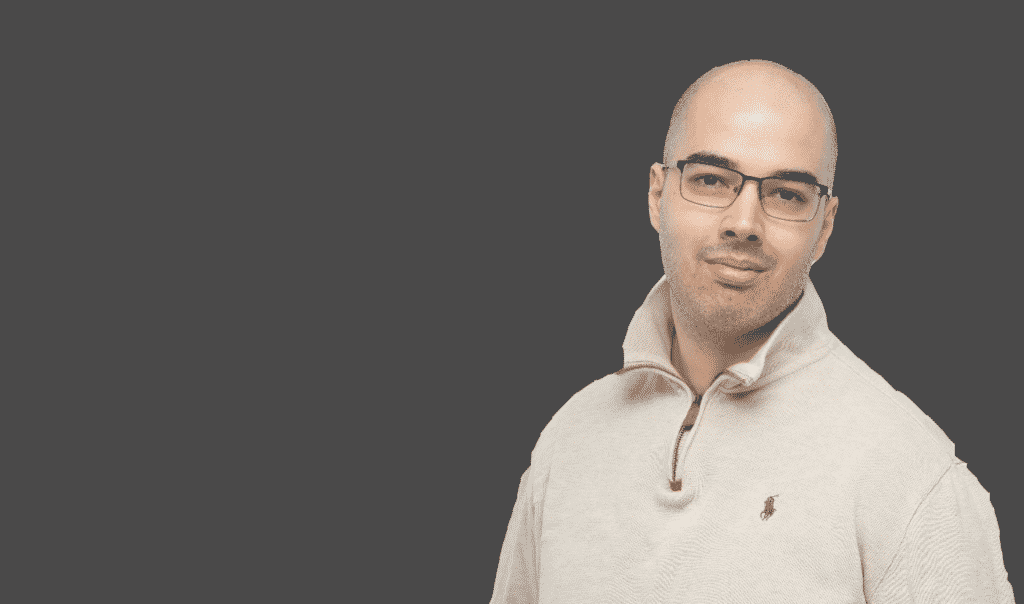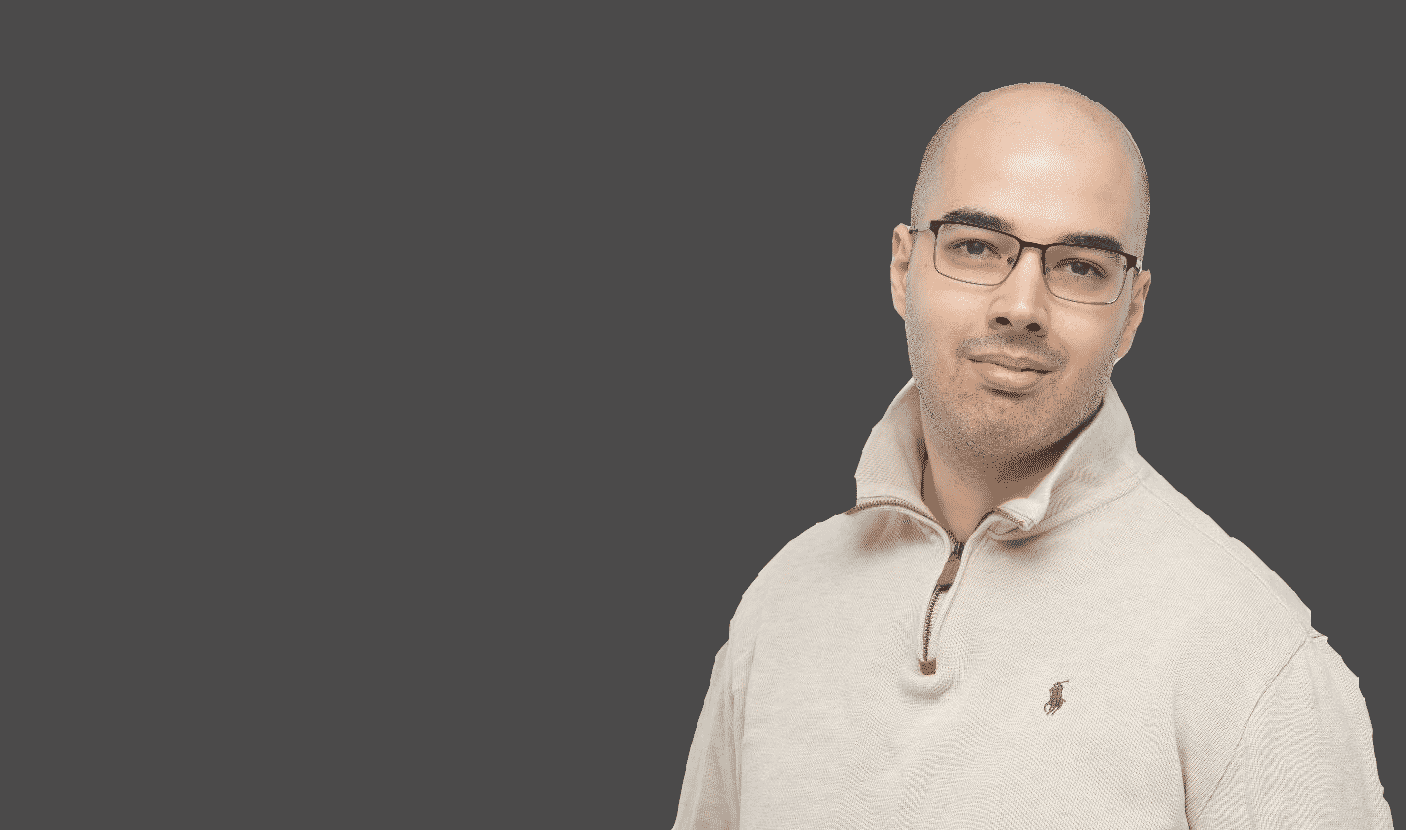 Adam is an internationally recognised author on financial matters, with over 271.8 million answers views on Quora.com and a widely sold book on Amazon
Further Reading
In the article below, taken directly from my online Quora answers, I spoke about the following issues and subjects:
Why do people buy non-dividend paying stocks like Amazon? Can there ever be a justification for doing this?
Is Japan a lonely place to be as an expat, and how does it compare to somewhere more international like London in the UK?
If you are moving overseas as an expat, what should you take into consideration?
Given the weakness in the United States Dollar, should you change money into Euros or another currency?
Is it possible to set up a company in the US, like an LLC, remotely and with banking? Do alternative options exist such as the UK or some offshore jurisdictions?
To read more click on the link below