The understanding of any institution begins with its history and foundational principles. With Dubai Islamic Bank, you get a unique blend of traditional Islamic principles and modern banking needs. This section will provide a brief overview of Dubai Islamic Bank and then delve into the core principles of Islamic Banking.
If you have any questions or want to invest as an expat or high-net-worth individual, you can email me (advice@adamfayed.com) or use these contact options.
A Brief History of Dubai Islamic Bank
Dubai Islamic Bank, established in 1975, stands as the world's first full-service Islamic bank. It started with a unique vision to blend the timeless Sharia principles with the modern banking world. Over the years, Dubai Islamic Bank has not only grown in the UAE but has extended its services to several other countries worldwide. As of 2023, Dubai Islamic Bank is one of the largest Islamic banks globally, with a significant presence in several countries.
Core Principles of Islamic Banking
Understanding Dubai Islamic Bank necessitates comprehension of the principles that form its foundation: Islamic banking principles. These principles are what make the bank distinct from conventional banks.
Prohibition of Interest (Riba)
Dubai Islamic Bank, like all Islamic banks, adheres to the prohibition of charging or paying interest, known as Riba in Islamic terms. The concept of Riba is against Islamic principles, which stress fairness, transparency, and mutual benefit. The bank ensures that all its operations and products are free from any form of interest.
Ethical Investment Standards
Dubai Islamic Bank upholds strict ethical investment standards. The bank ensures that its investments and dealings are compliant with Islamic law (Sharia). This means Dubai Islamic Bank does not invest in businesses that involve alcohol, pork products, gambling, or any activity considered harmful to society as per Islamic teachings.
Profit and Loss Sharing Concept
Another key principle that Dubai Islamic Bank operates on is the Profit and Loss Sharing concept. In traditional banking, the bank lends money to a customer at a predetermined interest rate. However, Dubai Islamic Bank participates in the risk by using a profit and loss sharing model. Both the bank and the client share the risk of any investment or venture. This system ensures ethical banking and promotes justice and fairness in financial transactions.
Banking Services Offered by Dubai Islamic Bank
One of the main reasons Dubai Islamic Bank stands out is its extensive range of banking services. This wide variety caters to the different financial needs of expats, from savings and current accounts to various finance options.
Retail Banking Services for Expats
Dubai Islamic Bank understands the diverse financial requirements of expatriates living in the UAE. Hence, they offer a comprehensive range of retail banking services that align with the principles of Islamic banking and cater to the daily banking needs of expats.
Savings and Current Accounts
Dubai Islamic Bank offers several types of savings and current accounts to meet the diverse needs of its expatriate clientele. The savings account adheres to the Mudarabah principle, which means that the bank invests your funds on your behalf, and profits are shared between you and the bank. Meanwhile, their current accounts provide convenient and secure access to funds, with facilities such as online banking, debit cards, and checkbooks.
Personal Finance Options
When it comes to personal finance, Dubai Islamic Bank offers a variety of Sharia-compliant financing options to expatriates. These include personal finance for goods and services, travel finance, and education finance, all structured under the principles of Murabaha or Ijarah. These personal finance solutions provide competitive profit rates, flexible repayment terms, and are available to both salaried and self-employed individuals.
Home Finance Products
Home finance is another area where Dubai Islamic Bank shines. The bank provides a range of home finance solutions tailored for expatriates, such as the Al Islami Home Finance. This product is based on the diminishing Musharaka model, where the customer and the bank jointly own the property, and the customer gradually buys out the bank's share over time. This ensures a Sharia-compliant, interest-free home financing solution for expats looking to purchase a house in the UAE.
Car Finance Services
Finally, Dubai Islamic Bank also extends its financial solutions to car financing. Their Al Islami Auto Finance allows expats to drive their dream car without violating any Islamic principles. This service is based on the Ijarah concept, where the bank purchases the car and leases it to the customer for a fixed period, and at the end of the lease term, the customer gains ownership of the vehicle. This allows expatriates to acquire a vehicle without the burden of a conventional interest-based loan.
Business Banking Services for Expats at Dubai Islamic Bank
Dubai Islamic Bank has a dedicated suite of services specially designed for businesses, keeping in mind the unique needs of expatriates.
Corporate Accounts
Dubai Islamic Bank offers a range of corporate accounts that cater to the diverse needs of businesses, both big and small. Whether you are an expat who has recently started a business or someone who owns an established corporation, you will find their solutions align well with your needs. The bank's corporate accounts not only facilitate efficient day-to-day transactions but also provide the convenience of online banking, allowing you to manage your business finances from anywhere.
Trade Finance Services
Navigating through the international trade market can be complex. However, with Dubai Islamic Bank's comprehensive Trade Finance Services, expat entrepreneurs can easily manage import and export transactions. The bank ensures fast, secure, and hassle-free trade transactions, which are essential for businesses that engage in international commerce.
SME Banking
For expats operating Small and Medium-sized Enterprises (SMEs), Dubai Islamic Bank provides specialized banking services. From working capital requirements to equipment financing, the bank understands the unique needs of SMEs and offers a variety of Sharia-compliant financing solutions.
Treasury Services
Dubai Islamic Bank's Treasury Services department offers various products to manage your company's cash flows, hedge against market risks, and optimize your investments. The bank's team of treasury experts will provide tailored advice and solutions to help you manage your business finances effectively.
Digital Banking Capabilities of Dubai Islamic Bank
In today's tech-savvy era, the ability to manage finances on the go is crucial. Acknowledging this, Dubai Islamic Bank has invested in a robust digital infrastructure.
Mobile Banking
With Dubai Islamic Bank's mobile banking app, you can conduct a multitude of banking transactions from your smartphone. From viewing account details, transferring funds, paying bills, to locating the nearest ATM, the mobile banking experience ensures that you have your bank in your pocket.
Internet Banking
Dubai Islamic Bank's internet banking service is secure, user-friendly, and offers a host of functionalities. Whether you want to check your account balance, print a statement, transfer funds, or pay utility bills, you can perform these tasks conveniently from your computer, ensuring effective banking from the comfort of your home or office.
ATM Services
Dubai Islamic Bank provides widespread ATM services across the region. As an expat, having access to ATMs in various locations is a boon. Not only can you withdraw cash, but you can also deposit money, check your balance, and perform various other transactions using these ATMs. Moreover, the bank's ATM services are available round the clock, providing you with banking access anytime, anywhere.
Advantages of Banking with Dubai Islamic Bank for Expats
Banking in a foreign country can often feel complex and overwhelming, especially if you're not acquainted with the local financial norms. Dubai Islamic Bank, the first Islamic bank to incorporate the principles of Islam in all its practices, offers a host of advantages that cater to the unique financial needs of expats.
Sharia-compliant Services
Sharia-compliant services, known for their ethical and transparent approach, are one of the most significant advantages of banking with Dubai Islamic Bank.
Transparency and Fairness
The Dubai Islamic Bank operates on a principle of absolute transparency and fairness, which is a fundamental requirement of Sharia law. All terms and conditions are clearly communicated to customers. Moreover, the bank conducts its transactions on the basis of profit and loss sharing, eliminating the concept of interest or "riba" as it is known in Arabic. This ensures fairer outcomes for all parties involved.
Ethical Investments
Another noteworthy advantage of Dubai Islamic Bank is its commitment to ethical investing. This means that your money will only be used in operations that are compliant with the ethical standards established by Sharia law. It avoids industries such as gambling, alcohol, pork, and any activity deemed harmful to society. This gives expats a unique opportunity to ensure that their funds are invested responsibly.
Competitive Product Offerings
Dubai Islamic Bank offers an array of competitive products tailored to suit the needs of expatriates.
Competitive Profit Rates
In Dubai Islamic Bank, the interest typically seen in traditional banks is replaced by profit rates. These rates are quite competitive when compared to other financial institutions in the UAE. Whether it's savings accounts, personal finance, or home finance products, the bank ensures that customers receive a substantial return on their investments.
Flexible Payment Options
Expats will also appreciate the flexible payment options provided by Dubai Islamic Bank. Whether it's for a personal loan, a mortgage, or a car finance, the bank provides various repayment plans to suit different income levels and financial capabilities. This flexibility makes it easier for expats to manage their finances while living abroad.
Diverse Portfolio of Products
The diversity in the Dubai Islamic Bank's product portfolio is another significant advantage for expats. It offers everything from current and savings accounts, personal and home finance options, to investment opportunities and insurance products, all under the umbrella of Islamic finance.
Excellent Customer Service
No bank review would be complete without mentioning customer service. In this area, Dubai Islamic Bank shines particularly brightly.
Multilingual Support
Given the multicultural population of Dubai, the Dubai Islamic Bank offers multilingual support, easing the communication process for expats. Whether it's in-branch, over the phone, or via digital platforms, the bank ensures that its customers can communicate in a language they are comfortable with.
Round-the-clock Service
Understanding the varying schedules and time zone differences of their expat clients, Dubai Islamic Bank provides round-the-clock banking services. With robust digital banking platforms, customers can carry out transactions, check balances, and seek support 24/7, ensuring that banking never interrupts your lifestyle or work commitments.
Potential Challenges Faced by Expats with Dubai Islamic Bank
While the Dubai Islamic Bank (DIB) presents numerous advantages for expats, it also comes with its set of challenges. Understanding these in advance can help you navigate more effectively and maximize your banking experience in the UAE.
Understanding Islamic Banking Concepts
For expats unfamiliar with Islamic banking principles, grasping the unique concepts that guide the operations of Dubai Islamic Bank might pose a challenge. Islamic banks, including DIB, operate under Sharia law, a religious legal system derived from the Quran.
A key point of difference is the prohibition of interest, or Riba, which might be a tricky concept for expats accustomed to conventional interest-based banking systems. Similarly, other principles like profit and loss sharing or strict avoidance of haram (forbidden) industries might require some time for comprehension and adaptation. However, DIB does provide resources and assistance to help new customers understand these principles and their implications on banking practices.
Limited Services Compared to Conventional Banks
Limited Financial Products
Although Dubai Islamic Bank offers a range of banking products, some expats might find the portfolio slightly limited compared to conventional banks. For instance, derivatives, certain types of insurance, and some investment products not compliant with Islamic principles are not offered. These limitations are not exclusive to DIB but reflect the overall structure of Islamic banking, aimed at maintaining ethical and religious compliance.
Fewer Global Partnerships
Dubai Islamic Bank is well-networked within the Islamic banking community. However, it might not have as many global partnerships as some larger multinational banks. This could potentially lead to challenges for expats who require extensive international banking services. While DIB still provides robust international money transfer and foreign exchange services, expats used to a wider global network might perceive this as a limitation.
Cultural Differences and Language Barriers
Finally, as with any international relocation, cultural differences and language barriers can pose potential challenges. Although Dubai Islamic Bank employs a diverse workforce and offers customer service in multiple languages, including English, the predominant use of Arabic in some documentation might initially be challenging for some expats. Furthermore, banking habits and norms might differ from those in an expat's home country, requiring a period of adjustment. DIB, however, makes significant efforts to aid this transition and provide a seamless banking experience for its diverse customer base.
How to Open an Account with Dubai Islamic Bank as an Expat
Opening an account with the Dubai Islamic Bank is a straightforward process for expats. There are a few steps to navigate, but the bank's customer service representatives are always ready to assist you.
Necessary Documents for Account Opening
The first step in the process is to gather the necessary documents. Dubai Islamic Bank requires the following documents from expats to open an account:
Passport with valid UAE visa
Emirates ID (if applicable)
Recent utility bill showing your UAE residential address
Salary certificate or other proof of income
Fatca declaration (for US persons)
Remember, the Dubai Islamic Bank may ask for additional documents depending on the specific account type you're opening. It's advisable to contact the bank directly or check their website for the most accurate and up-to-date information.
The Account Opening Process
Once you've gathered all your documents, you can proceed with the account opening process. Dubai Islamic Bank offers two ways to do this: in-person or online.
In-person Process
For the in-person process, you need to visit a Dubai Islamic Bank branch. A customer service representative will guide you through the process, explain the features and benefits of the account, and answer any questions you might have. This is a great option for those who prefer a more personal interaction and hands-on assistance.
Online Process
On the other hand, if you value convenience and speed, you might prefer the online process. Dubai Islamic Bank offers a secure and user-friendly platform for online account opening. You need to fill out the online form, upload the required documents, and follow the prompts. The bank's customer service team reviews your application and, if everything is in order, approves it usually within a few business days.
Account Maintenance and Charges
As a Dubai Islamic Bank account holder, you need to be aware of any account maintenance charges. These could include charges for account balance below a certain threshold, money transfers, or ATM usage outside the UAE. It's essential to familiarize yourself with these charges to avoid any unexpected fees. Check the bank's 'Schedule of Charges' on their website for detailed information.
Conclusion: Is Dubai Islamic Bank Right for Expats?
Deciding if Dubai Islamic Bank is right for you as an expat involves careful consideration of your financial needs and beliefs.
First, you must understand your financial needs. Are you looking for an everyday savings or current account, or do you need specific services like car finance or home finance? Dubai Islamic Bank offers a range of products that cater to various financial needs.
Your beliefs also play a crucial role, especially considering Dubai Islamic Bank's focus on Sharia-compliant banking. If you align with the principles of ethical, transparent banking and the prohibition of interest, this could be a perfect match.
Finally, you should weigh the advantages and potential challenges. The advantages include access to Sharia-compliant services, competitive offerings, excellent customer service, and user-friendly digital banking. However, challenges can include understanding the principles of Islamic banking and potentially limited services compared to conventional banks.
In conclusion, Dubai Islamic Bank presents a compelling banking option for expats. Its adherence to Islamic banking principles provides a unique, ethical perspective on banking. If this aligns with your financial needs and beliefs, Dubai Islamic Bank could be an excellent choice for your banking partner in the UAE.
Pained by financial indecision? Want to invest with Adam?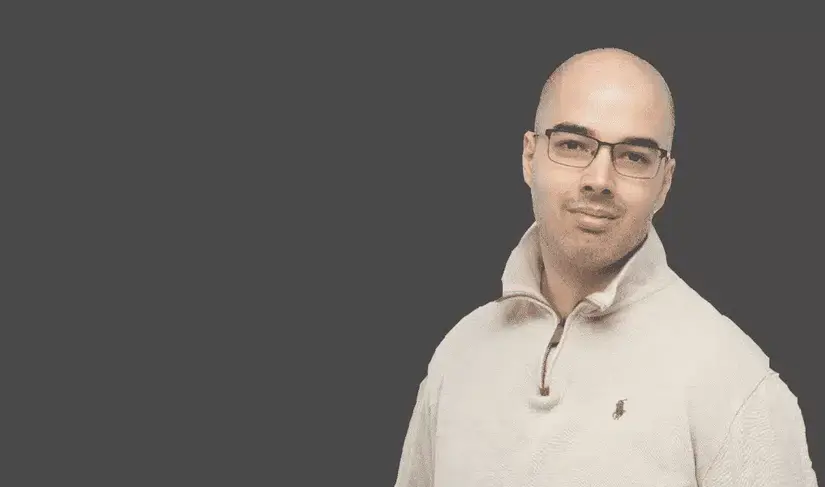 Adam is an internationally recognised author on financial matters, with over 668.8 million answer views on Quora.com, a widely sold book on Amazon, and a contributor on Forbes.