EasyEquities South Africa — A Review
If you are looking to invest as an expat or high-net-worth individual, which is what I specialize in, you can email me (advice@adamfayed.com) or use WhatsApp (+44-7393-450-837).
Introduction
Have you ever heard of EasyEquities? Wondered if it's a good fit for you as an investor? Whether you're a novice or an old-timer, you might pick up a thing or two from the pros and cons of having an EasyEquities account that I will discuss as we progress in the article.
Investment in stocks used to be the exclusive domain of a select group of affluent and well-connected elites who had access to a financial services provider. Fintech has changed the financial industry today, both in South Africa and around the world, and has made the capital markets accessible to anybody. You could say that one such fintech breakthrough is EasyEquities.
But What is EasyEquities?
It is a South Africa-based stockbroker founded in 2014. It's basically an investment platform which allows you to open a trading account, add money to it, and start purchasing shares, bonds, as well as exchange-traded funds (ETFs).
The way that stock market investments are made in South Africa has evolved as a result of technical development and the internet's invention. EasyEquities lets you take advantage of the financial advantages of purchasing complete shares notwithstanding your profits from purchasing fractional shares.
The fractional shares grant you fractional rights as you continue to buy additional shares until you have the full number of shares. Once you finish the fraction, the platform gives you the entire claim. The bottom line is that every Rand you invest counts, and you ultimately have a chance to acquire full shares listed on the South African stock market.
EasyEquities serves as a stock market agent for full shares. As the legally designated owner of the shares, the investor is also qualified to receive dividends, take part in corporate decisions, and enjoy all other privileges that come with holding shares on an international stock market or the Johannesburg Stock Exchange.
As a fractional shareholder, you should be aware that Fractional Share Rights (FSRs) are a retail derivative because they are issued through a contract for difference. Do note that FSRs do not come with voting privileges, as you only acquire such rights when you hold whole shares. As a result, the contract of the difference terminates, and ownership is transferred to you as you continue investing in fractional shares and eventually acquire entire shares.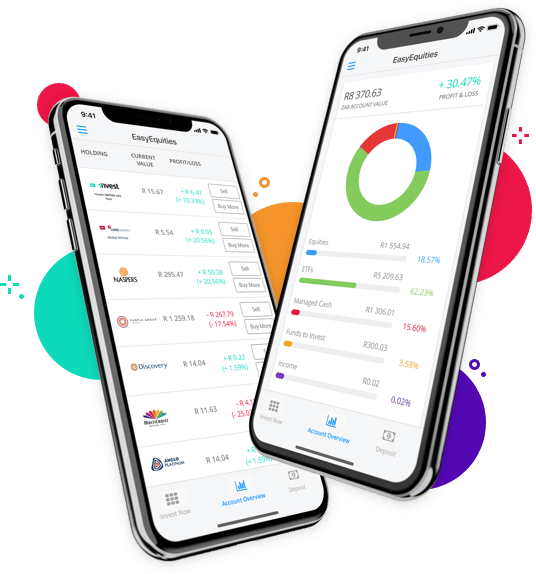 EasyEquities: How It Works
Unlike some other more complicated investment platforms, EasyEquities is simple with an intuitive website that is welcoming to both new and experienced users. You merely need to visit the EasyEquities website, register there, and then log in after your account has been approved to register. Keep in mind that there are no fees associated with signing up, and the account has no ongoing monthly costs.
Following registration, you are given a reward of 100 000 South African rand (deposited in a ZAR demo account) and an additional award of US$10,000 (deposited in a USD account). The business then enables you to find well-known brands that you want to invest in. ETFs and bundles of certain shares are displayed in EasyEquities demo accounts for your perusal. The demo's objective is to familiarize you with how simple it is to invest in stock markets that are featured on the EasyEquities platform.
You can now start making purchases with actual cash once you have a handle on how everything operates. First, finish filling out your profile and activate your live account. EasyEquities features three equity accounts – in ZAR, USD, and Australian dollar – as well as a ZAR tax-free savings account and a retirement annuity account.
EasyEquities: Setting Up an Account
EasyEquities has a rather simple process to create an account. You must first register for an account by providing some basic information. The platform asks you to confirm your location and identity after account activation. Only this step of the EasyEquities application process requires any papers. Upload a copy of your ID as well as any utility or bank statement that includes your address. You can now use direct deposit, EFT, or a credit card to make deposits into your live account after verification.
Using the ZAR Tax-Free Savings Account (TFSA)
The ZAR tax-free savings account, in particular, is a great account for South African with low incomes but wish to also become an investor. This account gets immediately activated when you register on EasyEquities. It enables you to invest in a variety of baskets, ETFs, and packages without having to pay taxes on the money you make from capital gains, interest, and dividends.
You are permitted by the South African National Treasury to invest up to 36,000 rand per year and 500,000 rand throughout your lifetime in ETFs, Bundles, and Baskets using your TFSA. This is a straightforward procedure where you first fund your accessible equity account using the TFSA account number. After making the deposit, you can now search for investments on the platform's website. Pick from the list of ETFs or the Baskets and Bundles options, then click on the buy icon after entering your desired investment amount.
Moving Your Existing TFSA to EasyEquities
True to EasyEquities' being flexible, you can actually move your TFSA from another provider to an account with them. As different account factors have an impact on the transfer process, the two types of TFSA accounts available on the South African market must first be understood before you can begin, though. Included in the two versions are:
Investment TFSAs: This is the type of account that enables you to invest your money or resources in securities that include a variety of products like shares, bonds, and ETFs.
Bank TFSAs: They are made up of money-holding accounts that collect interest while holding your money in cash. ETF acquisitions are not included in this account, however. But because of its liquidity level, it is the simplest transferable TFSA.
TFSA Transfer Procedure
It's simple to transfer a TFSA account. You must first create an EasyEquities account before filling out the part which asks for investor information. This is the transfer form for TFSAs as well. Your EasyEquities account will receive your TFSA transfers. If you have a bank account, your TFSA will transfer your funds in rands; if you have an investment TFSA, your funds will be transferred in units, shares, or cash.
Please be aware that you may decide to transfer all or a portion of the funds. Send the application form to EasyEquities and your former broker through email as soon as the transfer is finished to make sure they are both informed.
A TFSA transfer from one broker to an EasyEquities account takes two to four weeks to complete. The two parties require this time to take in all the specifics of the transferred funds or investments. Keep in mind that there is a contribution limit that applies to TFSA accounts. Moreover, note that transfers do not take place at the conclusion of the tax year because doing so may generate issues with your annual and lifetime contribution restrictions.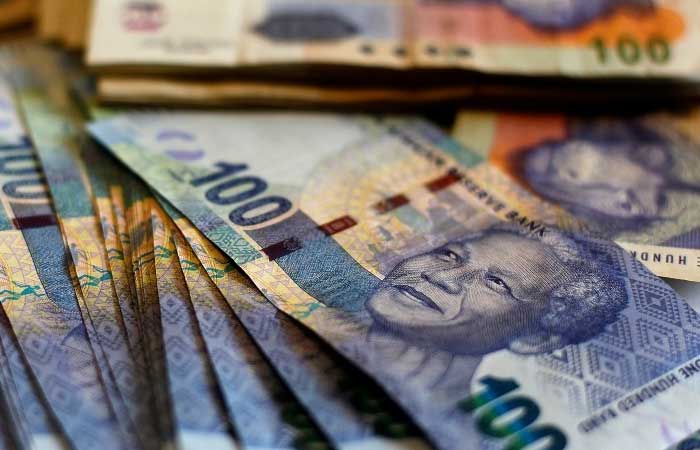 Pros of EasyEquities
Low investment cost
The long-term goal of EasyEquities was to improve South African finances. The time when only the wealthy could afford to own entire shares and stock markets were divided up for them is long gone. You can purchase shares with EasyEquities for a little portion of their market value. No matter how little money you have, you can invest it in the stock market thanks to this function. This is currently the least expensive stock market broker in the nation.
In fact, you can put as little as 5 rand into an investment with EasyEquities. Additionally, there are no registration fees associated with the platform. Consequently, you can use a Tax-Free Savings Account to invest in stocks and ETFs. You are not restricted in terms of how many shares you can purchase through the account each month. You purchase for as long as you wish, according to your ability to pay, until you reach whole shares and have stock market voting rights. They have reasonable non-trading fees, do not charge for withdrawals, and do not charge an inactivity fee for accounts that are idle.
Accessible via mobile
You can use your smartphone to access the EasyEquities website or download their app. You may now use your WhatsApp or online payment wallets to send money when purchasing shares with the agent.
Sign up with ease
Simple registration is required for an EasyEquities account. Your address, ID number, and names are the only quick details it needs from you. The agent opens an account for you to deposit funds into and purchase shares from once your personal information has been validated.
Deposits
The agent enables you to use your credit card or direct deposit to make payments into the EasyEquities account. For debit and credit card transactions, there is a tiny deposit charge, but there is none for bank transfers. Additionally, you have the option of making a deposit in rands, Australian dollars, or USD.
Website
The platform offers a user interface that is appealing, simple to use, and intuitive. EasyEquities was created to make it easier for you to invest in the stock markets you enjoy.
In terms of search functionality on the platform's website, there are search tools that make it simple to find what you're looking for. It even has a filtering feature that makes it possible to narrow down your search while looking for risk profiles as ETFs and investment type and category tags in stock.
Account transfer
With a straightforward procedure, you are able to move your money from another broker. Transfers can be made in full or in part on the platform, but you must send emails to EasyEquities and your prior broker informing them before you start. It could take 2-4 weeks for the transfer to be completed and the funds to appear in your EasyEquities account, though.
Good client service
All of EasyEquities' clients receive great, specialized customer care services. The client service team on the platform is highly qualified and trained, and they provide answers to inquiries that are wise and comprehensive. They have a serene energy and are friendly. Their customers benefit from their quick resolution of problems, which is a great turnaround time.
Legal firm
The Purple Group in South Africa subcontracts with EasyEquities, a legal platform. It is governed by two organizations that make sure it operates legally and is honest and transparent with all South African investors.
Baskets and Bundles offering
One of the finest stock market investing options for South Africans with low incomes is the stockbroker's offering of baskets and bundles to investors. It makes it simpler for novice investors to select the ideal investing strategy. They have personally chosen shares from the company that are chosen by financial professionals. Each bundle and basket has a fair price that is split between the asset manager and the specialists. Every bundle and basket that the asset manager creates receives a risk rating, enabling investors to fit their investments with their risk preferences and personalities.
Financial education
Both novice and seasoned users can use the EasyEquities website. The best thing is that there are blogs and video tutorials explaining how to utilize the account and how to buy shares. To help you move one step closer to your financial objectives, the organization gives you detailed information on everything from which currencies to use to what bundles, baskets, or claims to invest in.
Diversified investing
The brokerage also gives investors the option to trade in Exchange-Traded Funds in addition to allowing them to purchase stocks, bundles, and baskets. This means that you can choose ETFs if you want to invest easily in a variety of securities, such as shares and bonds. The ability to purchase assets on sale in foreign marketplaces is even better. As you invest in both the local bourse and the expanding international markets, the sources of your wealth generation become more diverse.
Management of portfolio
When aiming for low-risk profiles for long-term targets, EasyEquities offers low-investment options that can assist you in building your portfolio. Up to the time you reach retirement age, you can invest with them for at least eight years. For this, minimum monthly payments are required, along with variable initial deposits. You can maintain your portfolio's diversity and balance with the aid of the financial products.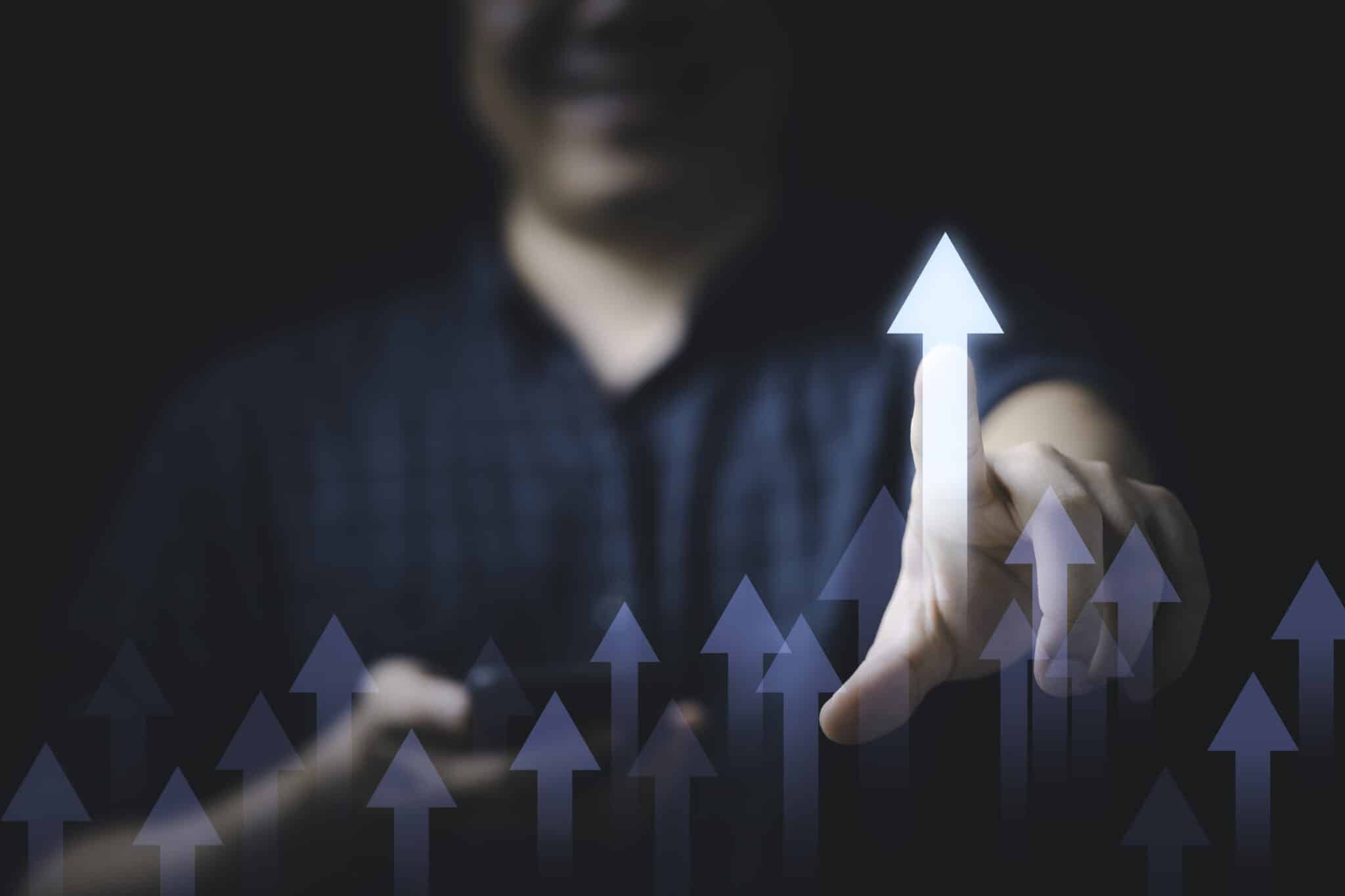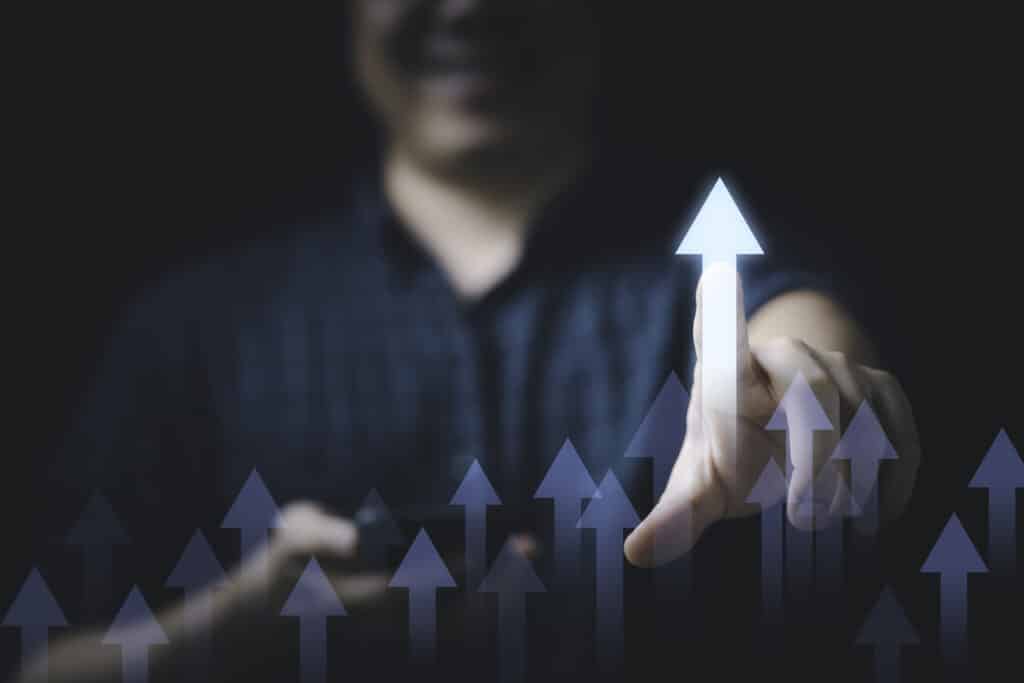 Cons of EasyEquities
Languages
A drawback for South Africans who do not speak English is that the platform is only available in English. Given that the platform was created locally, the national treasury ought to have made sure that it was accessible in other local tongues that South Africans are familiar with.
No live chat and unresponsive phone number
There is no live chat feature on the EasyEquities website where you can communicate with customer service representatives. Moreover, they have a phone number that is rarely picked up.
Login and security
One-step login is all that the site offers, which is dangerous. For further security, it ought to at least include a two-step verification system.
Stock analysis restrictions
Only stock evaluations and the most basic discussion capabilities are available to users on their website. Investors may believe that it lacks access to bank TFSAs because of its small number.
Fractional shares
Being able to acquire fractional shares can be a double-edged sword in the sense that you do not have the right to vote in the stock market with the fractional shares you purchase on the platform. The agent only transfers share ownership to you when you purchase complete shares, which is the only time you acquire the said rights.
EasyEquities: Bottom Line
The typical investor may find stock market trading to be complicated, which I also think a lot of South Africans can agree on. But while the stock market is a dangerous investment for some people, it can be an ideal form of investment to quickly increase cash for the others. In actuality, the stock market serves as a marketplace for knowledgeable investors to buy and sell shares in hopes of profiting over a predetermined time frame. It entails the thoughtful choice of stocks that, when purchased, have the potential to increase in value and allow you to reap the benefits.
Nevertheless, depending on how much of a decline the market experiences, you could lose money if the share price plunges. You often need to conduct a significant amount of research and have a clearly defined investment strategy in order to be successful over the long run.
EasyEquities could be a good platform if you're new to the stock market and wish to learn the basics of investing.
While improvements have been made, EasyEquities' customer service still has a few shortcomings. Numerous concerns regarding delayed or, worse, unresponsive consultants who are frequently unavailable during the most pressing circumstances abound throughout the organization. On the platform, price updates happen too slowly for speedy executions as well. Thus, EasyEquities could fall short of your expectations and needs if you're a busy trader hoping for a platform that responds quickly and consultants that are accessible around the clock for quick executions.
For South Africans with limited incomes, EasyEquities has the potential to revolutionize their financial situation overall. You can invest in shares using very little money through this platform. It has flaws, but they are outweighed by its benefits, making it a useful medium.
EasyEquities might alter their financial situation in the long run when taking into account the South African economy, which has a high rate of unemployment and underemployment. That can only succeed if there is a continual investment on fractional investments in shares up until everyone acquires whole shares in both local and global stock markets.
Pained by financial indecision? Want to invest with Adam?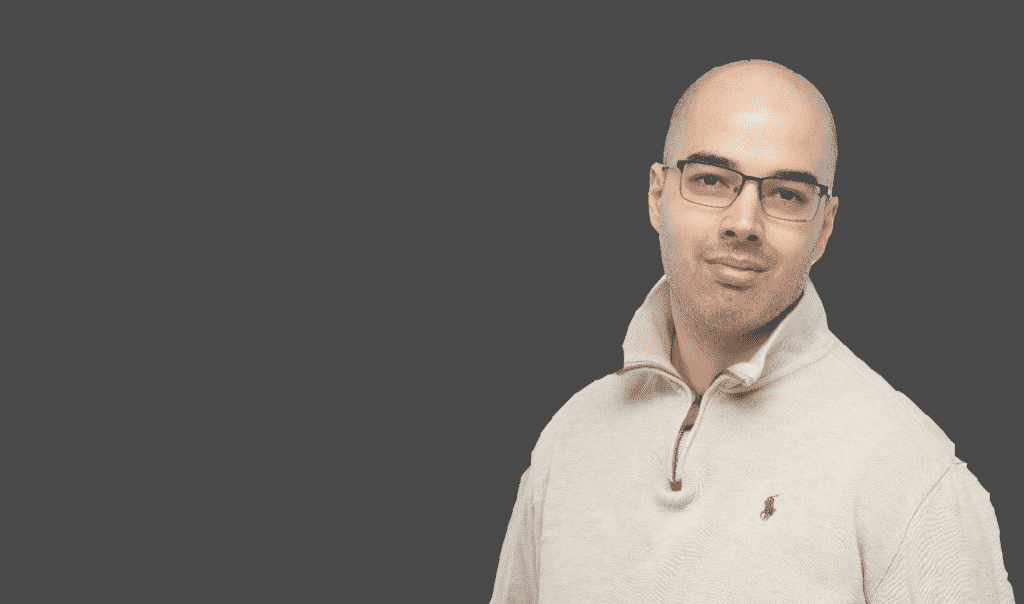 Adam is an internationally recognised author on financial matters, with over 666.9 million answer views on Quora.com, a widely sold book on Amazon, and a contributor on Forbes.