This article will review Emirates Islamic e-Savings, which is available in the UAE.
It continues our reviews of savings accounts after I looked at options in numerous countries.
This has included Marcus by Goldman Sachs , Emirates NBD, HSBC Term Deposit, Bank of China Smart Saver, Citibank's Time Deposit Account and an expat-specific solution.
The article will look at the positives and negatives of the accounts, although it remains our position to in an era of 0% interest rates, saving money in the bank doesn't make sense.
For any questions, or if you are looking to invest, you can contact me using this form.
Introduction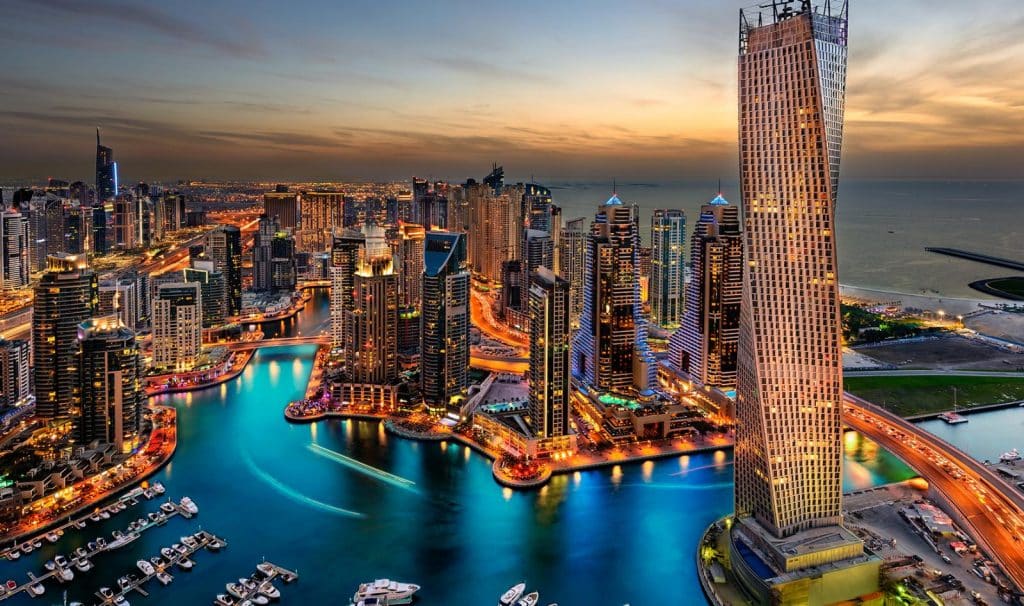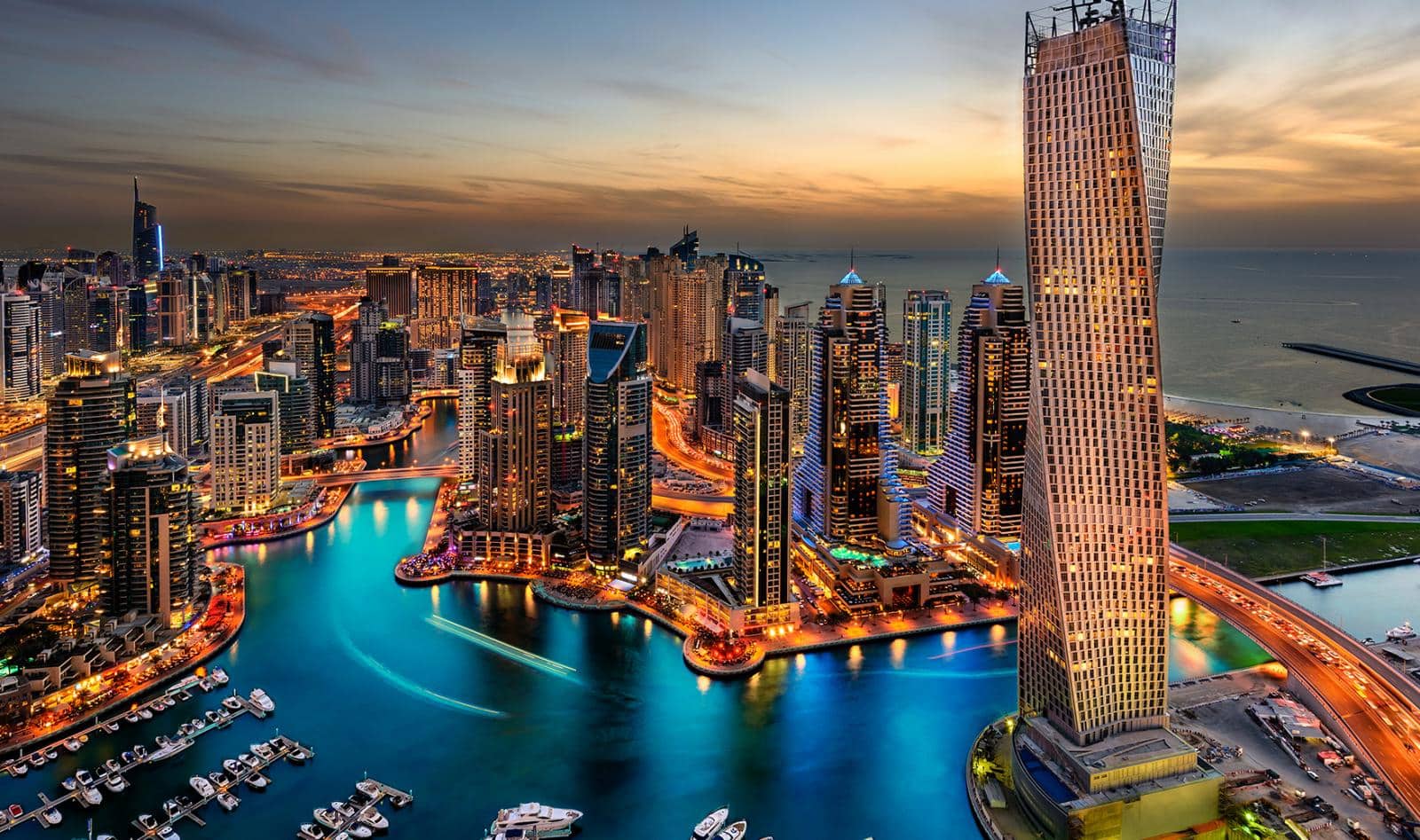 Islamic banking is an Islamic financial system that conducts banking and commercial activities in accordance with the provisions and principles of the Islamic Sharia.
It follows the beliefs and principles of Islamic jurisprudence with regard to trade and business, the so-called fiqhal-muamalat or Islamic rules of transactions.
The Quran, Sunnah, and other sources of Islamic law such as Ijma (opinions collectively agreed between scholars of Sharia), Qiyas (analogy) and Ijtehad (personal reasoning) collectively form the basis on which the rules and practice of fiqhal-muamalat (Islamic jurisprudence).
Islamic banking avoids all prohibited activities such as riba (usury of interest), gharar (uncertainty), and financing of haraam (restricted totally) transactions and businesses such as alcoholic beverages, pornography, gambling, etc.
The main difference between Islamic banking and traditional banking is that Islamic banking is based on Sharia principles, while traditional banking is created entirely by human hands. Thus, all aspects of transactions, such as product characteristics and business approach, follow from Sharia law, resulting in a significant difference from those in conventional banks.
The Islamic Bank does not compromise with the rules of the Islamic Sharia, although it is a profitable organization. Islamic banking is not based on pricing, money exchange, and interest-bearing, as conventional interest-based banks do, but it is a trading system in which goods and services are sold and capital is invested by taking risk to generate Sharia-compliant returns. It is based on the Quranic injunction that trade is permitted and riba is prohibited.
If you didn't know the difference between these two types of banks, now you know. Later in this article we will talk about one of the most popular Islamic banks in UAE called Emirates Islamic Bank, and review its e-Savings account.
Emirates Islamic e-Savings Account Overview
Emirates Islamic Bank was founded in 2004, and was established with the aim of providing banking services of the highest standards in accordance with the highest Sharia standards. It offers a wide range of products aimed at individuals and small businesses as well as large corporations, Emirates Islamic is the right choice for those seeking excellence in managing their finances.
According to the bank's words their clients are their partners, and they work together to provide the best results for them and for the bank. Using Islamic finance instruments such as Murabaha, Ijara and Takaful, the bank reduces transaction uncertainty and provides solutions that are suitable for our clients, whether they are an individual looking to save money or a large corporation looking for a long-term partner.
One of the best accounts of this bank is the e-Savings account. The Electronic Savings Account is offered to Emirates Islamic customers through online banking. The client can get higher expected rates of return. The client can manage the account via the Internet. The account is based on the Sharia structure of the Wakala, as already mentioned.
There is no minimum balance requirement to open this account. However, profit is eligible on AED 5000 and up. According to the Wakala contract, the expected profit is between 0.75% per year to 2% per year and is allocated on the minimum average balance sheet and distributed on a calendar quarterly basis. The expected rates of return are based on various balances. This account can be opened in both AED and USD. Luckily there is no monthly fee on this account.
*Key Benefits
Profit Rates – 1% p.a expected profit rate across all slabs for three months on AED and 0.9% on USD for new customers
Sharia Compliance – this savings account by Emirates Islamic Bank is a Wakala based Sharia-compliant profit bearing bank account. It is based on the Sharia principles of the Islamic Banking Laws in the UAE.
Self-opening Account – this savings account can be opened easily and quickly via the online banking portal.
Online Transfers – the account holder also has the option of transferring the funds online conveniently.
Withdrawal Limit – there is no limit on the number of withdrawals the account holder can make from this savings account. However, the number of withdrawals affects the calculation of profit balance.
Multiple Currency – this Emirates Islamic Bank Savings Account is available in UAE Dirhams as well as US Dollars.
The bank offers a wide range of competitive services to its clients. You can open choose between AED and USD, while other banks work only with one currency. You don't have any limits on withdrawals, also the mobile banking is very easy and applicable. Emirates Islamic official website is very easy to navigate and the interface is super enjoyable, here you can find all the answers to your questions concerning the details. This type of account offers up to 1% interest rate, now let's calculate your profit.
*About the profit calculation
The profit will be paid based on the average balance if there are no debits in the e-savings account and is distributed on a quarterly calendar basis. If funds are withdrawn from your electronic savings account in any month, profits will be paid based on the prevailing savings account rate for that particular month.
If your saving amount is AED 5,000 – AED 50,000, the expected profit rate for you AED account will be 0.40% and for USD account will be 0.20%. If you save an amount of AED 50,000 to AED 3,500,000, the profit rate will be higher, for AED account you will receive 0.60% per year and for your USD account 0.40% per year. And finally if you have prepared an amount of AED 3,500,000 to AED 25,000,000 the expected profit rate will be accordingly 0.80% and 0.60%.
Certainly you can save more than AED 25,000,000, but the profit rates will be the same as the last one mentioned above. The information about the profit rates you can easily find on the official website, by choosing the savings account type, all the information will be available for you.
Pros:
Accounts available both in AED and in USD.
No limits to transactions made on the account.
Mobile banking is available for iOS and Android gadgets.
The website and the applications are very easy to navigate and pleasant to use.
On the website you can find all the answers you are curious about.
No minimum balance required.
You will get SMS-alerts on e-Saving account, but you have to activate that service.
New account customer to the bank will get 1% p.a. expected profit rate across all slabs for the whole amount (capped at AED 25 million), for the first 3 months including the month of account opening.
Cons:
The interest rate is quite low, up to 1% per year. This is not a competitive rate.
This is an Islamic bank and an Islamic account, so for many people this can be a problem, and they could choose a traditional banking option.
No minimum balance requirement but fall below fee is applicable on total customer relationship balance of AED 3,000.
The account doesn't come with a debit card or cheque book.
There are no rewards on this account.
*How to open your account?
The customer is required to have a banking network ID for an electronic savings account. Existing customers with Bank NET ID can simply log in and open accounts. New customers can open an account with the EIB and receive a NET ID to open an electronic savings account.
For existing customers, to open an electronic savings account is very easy, you have to just log in to online banking with your existing username and password. Go to the "New Accounts" option, select "Electronic Savings" as the "Product Type" and the desired currency of the electronic savings account. Carefully read the terms and conditions and submit your request. And your e-Savings account will be immediately opened. You can feel free to transfer funds to your e-Savings Account through Emirates Islamic Online Banking. In case you are a new customer, then you have to contact the bank and apply for an electronic savings account.
What is an Islamic compliant investment?
The financial markets have seen the growing success of Islamic finance, a unique form of investment that aligns with the values ​​of socially responsible investing, which is also Shariah compliant.
Islamic finance is a fair way of financing based on the principles of Sharia and Islamic law. The most distinctive element of Islamic finance is the prohibition of interest, whether nominal or excessive, simple or complex, fixed or floating. Financial transactions in accordance with Sharia are based on the main principle of sharing risk and reward. The client and the financier share the risk of any investment on agreed terms and divide the profit among themselves. Islamic finance does not allow creating new financial risks in order to make a profit; it is the protection of society from deception, fraud and social tension.
Sharia products also emphasize accountability, fairness and transparency. In addition to sharing risks and prohibiting interests, in accordance with Shariah principles, investment is also prohibited in businesses that deal with alcohol, pork, gambling, weapons, tobacco, the media, "regular" financial institutions, pornography and what- anything else that it considers "Haram" (illegal). It also ensures that not only the underlying investment but also the contractual terms agreed between the investors and the investment manager are in line with Islamic principles.
Islam also prohibits certain contracts because of the inherent elements that make them "haram" (illegal). This concept encompasses certain types of uncertainties or contingencies in contracts, such as options trading, short selling, futures, derivatives, and conventional insurance. All Islamic investment fund companies have appointed Sharia councils, which not only regularly approve individual investments, but also conduct an annual Sharia audit to ensure that all investment fund activities are fully compliant. All dividends and profits are audited by a Shariah Audit Committee to ensure that the final declared dividends or profits are fully Shariah compliant.
*Sharia Compliance Check
There are certain criteria that must be met when investing in a company for such an investment to comply with Sharia law. Basically, the Sharia selection process consists of two stages. It is important that the holding company, including the subsidiary, does the industry shutter. For example, a vehicle manufacturing company may have a vehicle finance subsidiary that generates unacceptable income through conventional and interest-based lending methods, so investing in a holding company would be unacceptable.
*General Sharia Investment Funds
The most common forms of Sharia-compliant investment funds are equity funds, private equity funds, trade finance funds, real estate funds, and money market funds. These funds are private, non-listed funds, publicly traded funds, private or public partnerships. These investment funds use Islamic contracts, which ensure that the terms and rights of all parties are protected in accordance with Islamic principles (examples and definitions are given below).
Musharaka: a partnership in which profits are distributed according to a pre-agreed ratio and losses are distributed in proportion to the capital investment of each partner. This equity financing mechanism is widely considered to be the purest form of Islamic finance.
Mudarabah: An investment partnership in which an investor (Rab-ul-Mal) provides capital to an investment manager (Mudarib) to conduct business or investment activities. While profits are distributed according to a pre-agreed proportion, only the investor bears the losses.
Ijara: Islamic lease. Rather than lending money and collecting interest, Ijarah allows the investor to make a profit by charging rent on the asset leased to the user.
Murabaha: buying and reselling an asset. Instead of lending money, the investor buys a specific asset from a third party and resells it to the user at a predetermined higher price. By paying this higher price in installments, the user of the asset actually receives a loan without paying interest.
Classic equity instruments in Islamic trade law (musharaka and mudaraba) require partnerships and profit sharing. In the financial markets, investing in stocks and equity funds is permitted but must comply with certain rules. Regular interest-bearing loans or bonds are not permitted. Islam encourages asset-backed financing, with the risk shared by the provider and user of the asset.
Risks unique to Islamic finance
To create value for their members, the senior management and boards of directors of Islamic financial institutions must take the necessary steps to manage their unique risks. Islamic financial institutions face several risks that conventional financial companies do not face, including equity investment risk substituting commercial risk, rate of return risk, and Sharia non-compliance.
The risk of investing in stocks in Islamic finance – Islamic financial firms offer equity-based instruments. Two contracts are commonly used for these instruments: mudaraba (partnership) and musharaka (joint venture partnership). Equity risk arises from a potential decrease in the fair value of a position in an Islamic firm.
Displaced business risk – Islamic financial institutions do not provide fixed income in exchange for deposits or investments from their clients. Instead, the people who provide the funds expect to share the profits and losses with the firm. As a result, Islamic firms face displaced commercial risk; they have to pay income to providers of funds even if the underlying assets are not profitable. The financial institution must iron out what might otherwise be bumpy for savers and investors.
Return risk in Islamic finance – Rate of return risk arises from unexpected changes in the market rate of return that negatively impact the firm's bottom line. In a typical financial institution, returns are fixed; both the firm and the fund providers know in advance what their income will be. In Islamic firms, returns are uncertain and investors share both profits and losses with the institution.
Risk of Non-Sharia Compliance – Sharia compliance is the reason for the existence of Islamic financial institutions. If a firm does not adhere to Sharia principles, the consequences can be severe. If one or more Islamic scholars indicate that an Islamic firm deviates from compliance, its reputation will decrease.
Comparison of EI e-Savings account with other UAE accounts
This type of savings account is not for everyone especially not for expats, as it is based on Sharia which is typical only for Muslims. But not every Muslim would like to use Islamic Bank's services as there are a lot of traditional banks offering higher interest rates, higher profits and wider opportunities. In this part we will quickly review other traditional banks' savings accounts and the further decision is yours.
FAB's iSave Electronic Account – the annual return is about 3%. Savings rates up to AED 50,000 earn 0.50 percent, increasing across six levels, so those with over AED 500,000 earn 2.25 percent, with a maximum rate of 3 percent paid on balances over AED 5 million. The account can be opened instantly by existing FAB account holders and there is no minimum balance requirement or restrictions on the number of withdrawals you can make.
CBD Now Save Now Account – the annual return is up to 1.75%. This account offers the best of both worlds, with flexibility in how you can access your savings and a reasonable interest rate. There are no restrictions, you can deposit or withdraw from your account at any time. A digital-only bank pays 1.75% per annum on savings of up to AED 500,000 in the first months. It then drops to 1 percent, but that's still good for a no-obligation savings account. The account can be managed through a modern mobile app that allows you to set up and track your budget and does not require a minimum balance. However, this account is much less attractive to those with a large balance, as the rate will drop to 0.1 percent above AED 500,000.
HSBC Term Deposit Account – the annual interest rate is up to 3%. You can increase your savings with the HSBC Time Deposit Account by reinvesting both the principal and the interest. Available currencies include AED, GBP and USD. HSBC Time Deposit Account customers receive special services such as free online banking, telephone and mobile banking, and free text messages. The term of their savings ranges from one month to 36 months, however, the longer you commit, the better the interest rate will be. The monthly interest rate starts from 0.43% UAE dirhams with a balance of less than 150 thousand UAE dirhams.
RAKBank F@st S@ver Account – the annual return is up to 1.75%. This RAKBank online account pays 1.75 percent on balance up to AED 200,000. So you get, say, 1 percent on AED 2 to 5 million balances, since again the goal is to attract the middle income market. Savings rates in US dollars are noticeably lower. There are no requirements for the minimum balance and maximum balance of the account on which the interest is calculated.
Here are some quick reviews of other savings accounts belonging to traditional banks, but which are really good options for savings as they have higher interest rates and can bring you higher profit. Emirates Islamic Bank is a great bank, which offers carefully cultivated services to its clients, but up to 1% rate is not the best percentage you can find in the financial world.