Everything you need to know about the "Labour Shortage" – that will be the topic of today's article.
If you are looking to invest as an expat or high-net-worth individual, which is what I specialize in, you can email me (advice@adamfayed.com) or WhatsApp (+44-7393-450-837).
Introduction
Before we start to discuss the actual scenario, let us have a look at the general information.
What is Labour Shortage?
In simpler terms, labour shortages are a situation when employers find it hard to recruit qualified employees.
This means, there won't be enough applicants to fill the roles in a company. There's more to it.
Labour shortages are complicated as some jobs are very hard to fill. Additionally, certain industries find it challenging to recruit or retain employees compared to others.
Now, we will have in-depth information on the topic, i.e., a labour shortage.
Definition
Labour shortage occurs when the demand for workers in a particular occupation is greater than the supply. This is particularly when the demand is for qualified, available, and willing candidates.
So, the concept of labour shortages is primarily dependent on the supply and demand of workers.
There won't be enough qualified candidates to meet the organizations hiring requirements.
During a labour shortage, the pool of workers available for recruitment is low. This makes it hard for organizations to recruit qualified candidates. Furthermore, it results in longer periods for recruiting individuals.
Due to this, employers should have to pay higher wages and offer more benefits to retain employees.
Labour shortage is known by other names such as manpower shortage and occupational shortage.
Labour shortages are not limited to specific industries or occupations. When the economy and job market shift over time, demand for workers may increase or decrease.
Example
As an example of a labour shortage, we can consider the nursing sector.
The renowned investment and asset management firm Mercer did a healthcare labour market report in 2021. According to this report, there are around 3 million registered nurses in the US.
The demand for registered nurses is estimated to increase by 5% in the next five years.
Among existing employees, 1.1 million registered nurses are expected to retire or change careers.
If this continues, the result would be a shortage of 100,000 nurses in more than half of the U.S.
Types of labour shortages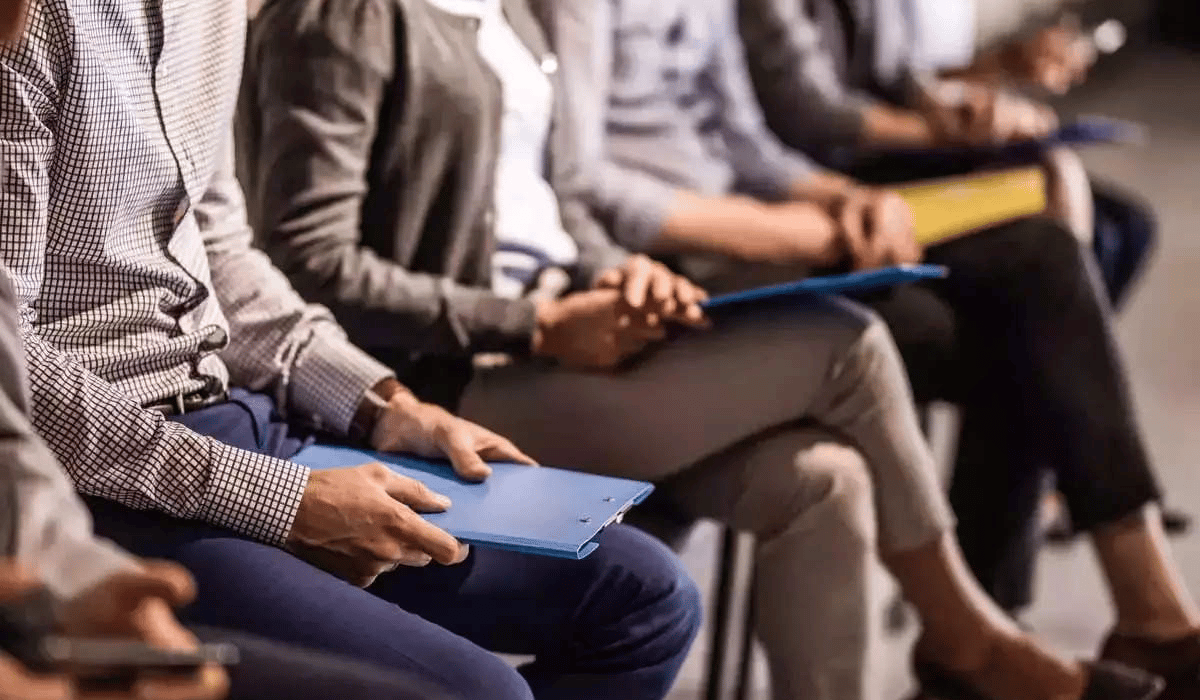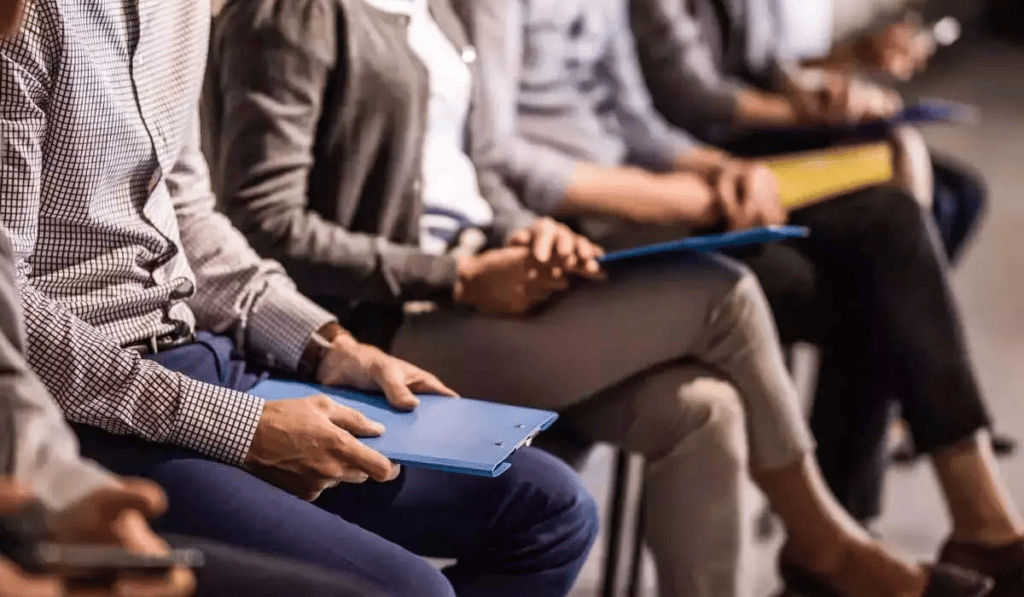 It can't be simply said that labour shortages are based on the number of jobs concerning the number of workers.
The process becomes complicated based on different factors that influence the hiring process.
An ideal candidate for a job is chosen based on their skills, training and experience level.
This is something that majorly influences the labour shortage scenario. Besides that, the wages the employer is willing to pay the employee is also to be considered.
In general, there are two basic types of labour shortage.
The first and foremost type is based on the number of people. This occurs when an organization experiences a shortage of enough qualified applicants.
Another type is when an employer finds it difficult to find the qualified individuals they need.
Various factors impact the labour shortage scenario. These factors can individually impact the situation or there can be a combination of these factors.
Some of the common factors impacting the labour shortage situation are:
— Ageing workforce
— Early retirement
— Health concerns
— Workers exiting the labour market
— Decreased blue-collar workers
— Restrictions on immigration
— Individuals opting for self-employment
— Individuals quitting jobs
— Increasing demand for IT services
One major aspect influencing labour shortage is when many employees quit when demand is high.
Let us see an example. In September 2021, around 4.4 million workers quit their jobs in the U.S.
This happens to be a record-high rate of people quitting their jobs at a single time. During that time, job openings were around 10.4 million, which is in high demand.
Labour shortages also impact industries which have a higher-than-average quit rate.
For example, there was a report submitted by the Bureau of labour statistics in 2021. According to this report, around 867,000 food workers quit their jobs in August.
This makes the quit rate to be 6.6% which was two times the national average of 2.9%.
Severely impacted organizations started offering hiring incentives to attract workers.
Hard-hit Occupations and Industries
A survey was made by the Society for Human Resource Management (SHRM) regarding this. It was found that around 73% of employers experienced a decrease in job applications.
Hiring became hardest for the following types of positions.
— Hourly jobs
— Entry-level non-managerial positions
— Mid-level non-managerial positions
The most affected sectors for manufacturing, hospitality, food service, and healthcare.
Another report claimed that blue colour and managerial services or hard to recruit for. It was also estimated that there was a tight labour market for tech firms.
Job Openings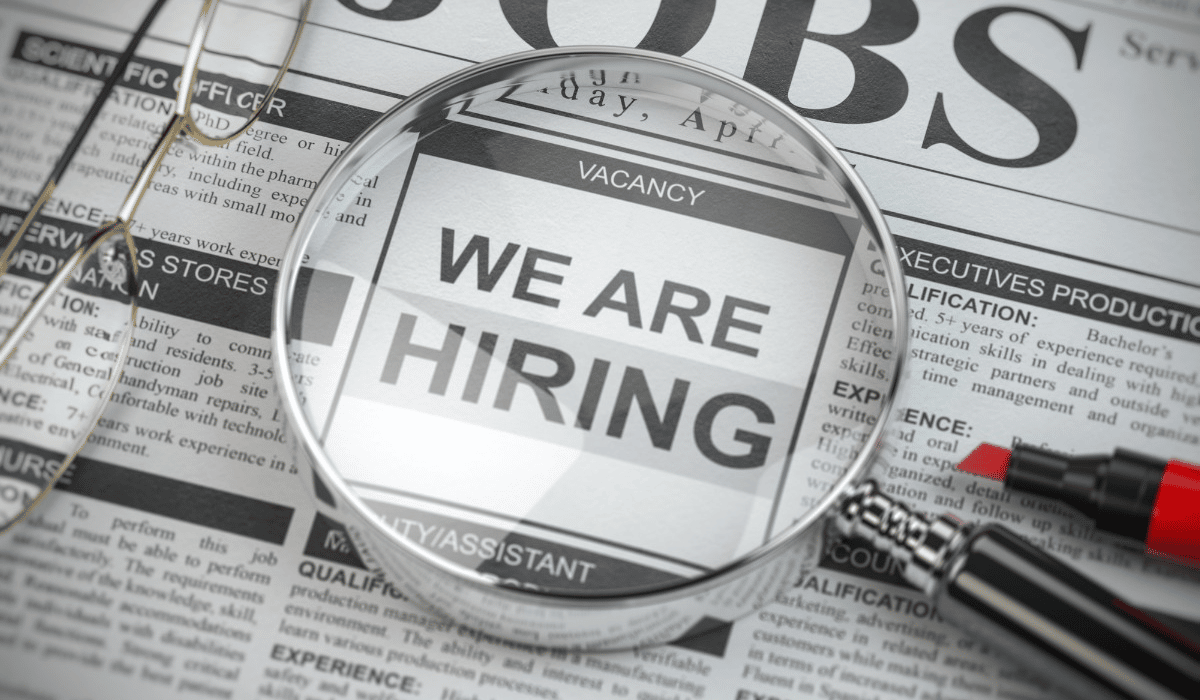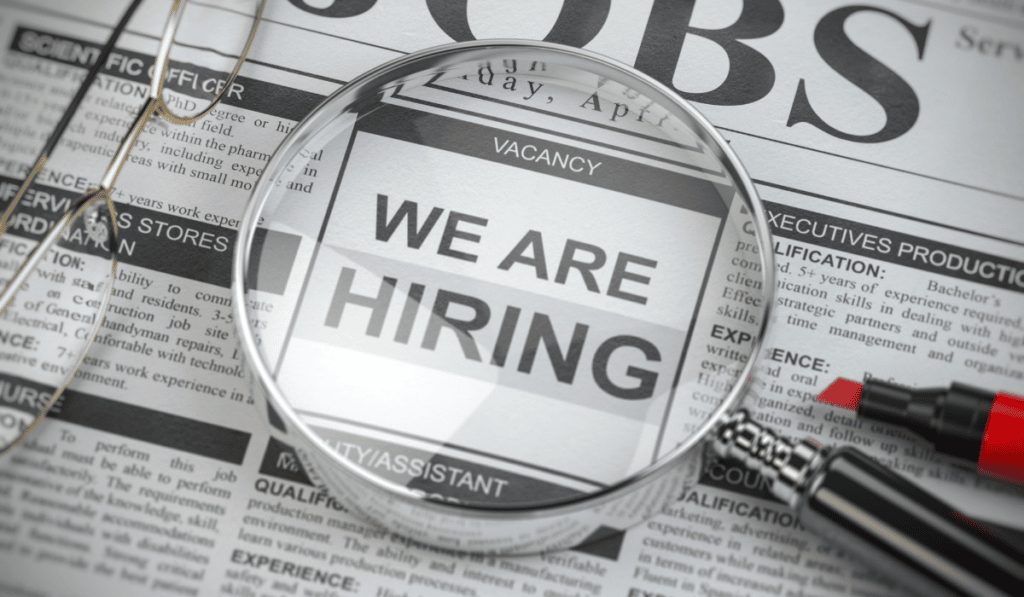 Some industries are severely affected by labour shortage as discussed before. There is no denying the fact that there is a shortage of workers in many sectors.
Adding to that, there are fewer jobs compared to those before the pandemic.
By the end of 2021, U.S. employment is still down by 4 million workers. these stats were provided by BLS in comparison with the pre-pandemic levels.
Unemployment
Despite the fewer jobs, there are still more openings compared to unemployed workers.
In April 2020, they used to be five workers for every available job. But as of September 2021, there are two workers for every three jobs.
Again in September, there were around 7.7 million unemployed people while there were 10.4 million job openings.
Yes, there are more job openings compared to unemployed workers. However, not all unemployed individuals are seeking a job currently. Even if they are, they might not be qualified for the job openings.
With the job market continuing to grow, labour shortages in impacted industries will continue to rise.
Employers are offering bonuses, more salaries, and lucrative benefits. This is being done as a measure to attract new candidates and deal with the scenario.
How to benefit from the labour shortage?
Labour shortage could benefit people looking for a career change. It might also be advantageous for people who want to increase their income.
Why? Because it is easy to get hired in a tight labour market contrary to the normal labour market. Employers lower they are hiring requirements and increased wages to attract applicants.
Because of this, it is easy to be selected for a better job compared to previous years.
According to SHRM employer survey reports:
— 57% of employers have been offering referral bonuses
— 55% of employers are hiring external or temporary workers
— 44% of employers are upskilling and reskilling staff
— 43% of employers are boosting pay
Besides that, there was an average salary increase of 6.6% for workers who switched jobs.
This is in comparison with 2.5% for entry-level jobs. Along with that, there was an increase of 4.8% in existing employee salaries.
This is according to American Data Processing's Q3 2021 Workforce Vitality Report.
Considering a job search? Have the skills that most employers are looking for? Then, you'll be well-positioned to make a change in the job market during a labour shortage.
Job seekers and career changers can benefit from the labour shortage in the following ways.
The chances of getting hired have increased. This is because employers are lowering the qualifications needed from applicants.
You can get hired faster as employers are shortening the recruiting process. This is a measure taken to onboard new employees at a faster pace.
You can earn more money because employers are offering –
— Hiring bonuses
— Retention bonuses
— Increased pay
You can access new skills and opportunities for advancement. Particularly because organizations increased the on-the-job reskilling and upskilling programs.
Things to remember
During a labour shortage, there aren't enough candidates to fill the roles. Even though employers are hiring, it's hard to find applicants for open positions.
The main reason for the labour shortage is employees quitting at high rates. Especially, when the demand for workers remains high.
Some of the industries were affected the most by recent labour shortages. Such industries include manufacturing, hospitality, food service, retail, and healthcare.
Getting hired in a tight labour market is easy compared to other times. This is because employers lower the hiring requirements and raise the wages.
Now, the real discussion begins
The labour market tightened in countries such as Australia, Canada, and the U.S. This is widespread in those countries in various industries.
The recovery of the labour market from the COVID-19 pandemic has been strong.
This is the highest in the OECD area, even if it isn't across other countries or groups of workers.
The progress is however impacted by the war in Ukraine. This war has resulted in unanticipated sanctions against Russia.
Not just from a single country but from several countries around the world.
The labour market recovery in the advanced countries depicts huge and unexpected policy support to workers and firms.
The steadiness of the employment rate in Europe and Japan shows widespread confidence in job retention schemes.
This is in contrast with countries such as Canada and the United States. In the US, for instance, workers received generous cash support.
Because of this, employment recovered or came close to pre-pandemic levels.
Peculiarly following a considerable drop in the early stages of the pandemic.
Various countries are facing labour shortages since the early phase of the recovery.
Talking about the broader supply obstacles that have been challenging firms. The challenges are mainly to meet the labour demand needs on a global scale.
Business surveys show that many firms are reporting production issues because of labour shortages.
More than 25% of the EU firms stated this in the first quarter of 2022. This was the same for both services-related as well as industry-based statistics.
Emerging Labour Shortages
The tightening of labour markets is seen in many OECD countries since the starting phase of COVID-19.
This has been more in the Anglophone countries, i.e., countries where English is natively spoken.
In such countries, vacancy-to-unemployed ratios have been rising.
In some countries, labour markets were already tight before the pandemic. For those countries, the situation has become even tighter.
There used to be 1.2 vacancies per unemployed person the Q4 of 2019. But it has reached 1.5 after two years.
The vacancy-to-unemployed rates have increased in nations such as Australia, Canada and the UK.
The labour markets have also tightened in countries like France and Italy. But this is because of comparative slack during the starting phases of COVID-19.
Job vacancy rates also make it clear about labour market tightness in various countries.
The United Kingdom and France recognized an increase in vacancy rates. However, the labour market situation is different between the two countries.
By the end of 2021, vacancy rates (4%) were comparatively higher in the UK. While at the same time, France had a vacancy rate of around 2%.
Labour shortage scenarios were considerably steady in Central
and Eastern European countries.
Nonetheless, the labour markets remained tight in some of these countries. The Czech Republic is a good example to support this statement.
The data obtained on an industry-level basis confirms the origination of labour shortages in many countries.
In the OECD countries, vacancy rates have increased the most in the manufacturing, accommodation and food sectors.
The six OECD countries that have experienced the highest growth in job vacancy rates are as follows.
— Australia
— Canada
— United Kingdom
— France
— United States
— Italy
Based on what we researched about these countries, we will present some standard facts.
Among all countries we researched, industry-level vacancies increased significantly.
This is even though industry-level employment greatly returned to pre-pandemic levels.
The situation is expected to depict a precise rebound in the demand in the recovery context.
At the same time, it also affects some non-repetitive factors influencing workers' preferences.
Labour shortages have risen considerably in accommodation and food, Italy being an exception to this.
Attracting new workers to such jobs has become a challenge. Especially in a context where the COVID-19 situation has toughened the detrimental effects such as:
— Low pay
— Poor working conditions
— Weak social protection for workers. This includes their living standards, health and well-being.
Many countries are facing recruitment tensions in healthcare-related jobs. This provokes shortages that were prevalent even before the pandemic.
This may make it clear that many of such "important" jobs, like nursing, are also impacted. They are often influenced by low pay, difficult working conditions and high risks.
Higher risk was an important factor to be considered during the pandemic.
Labour shortages are emerging outside of the comprehensive services as well. This includes, most notably, the manufacturing sector. Distinctly, in Australia, Canada and the United States.
In the information and communication sector, labour shortages are more in EU countries such as France.
COVID-19 was responsible for the strengthening and acceleration of digital transformation.
This results in countries facing some challenges in the area of digital skills acquisition.
In the United Kingdom, there has been a shortage in industries related to waste, water and energy.
In the United States, it is the extractive industries that experience the shortage more.
Disclaimer: All these reports and stats have been obtained from the official website of OECD. At the time of writing this article, the information provided is accurate and up to date.
Please note that this me change by the time you are reading this article.
Is COVID-19 responsible to some extent?
COVID-19 is also responsible for the labour shortage to some extent because of the deaths. For instance, more than 178,000 deaths were confirmed because of Coronavirus in Italy. Until now.
We may even roughly consider that more than 78,000 people were unemployed as a general reference.
This still leaves 100,000 deaths of employed people leaving 100,000 job vacancies.
Adding to that, most people work dissatisfied with the healthcare benefits provided.
People started to realize the lack of healthcare benefits during the pandemic.
These reasons, which are related to COVID-19, may be responsible for the labour shortage to some extent.
The Great Resignation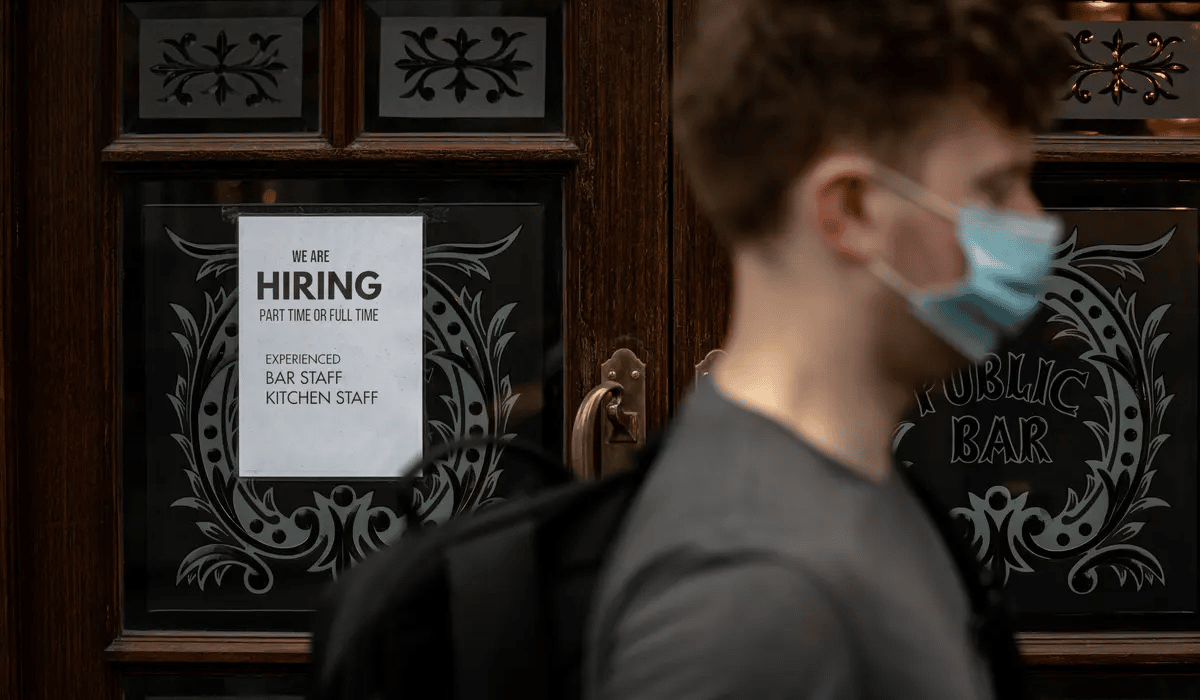 For those who are not aware of this situation, this happened to start in the spring of 2021. Great resignation refers to the highest rate of people resigning from their jobs in that year.
The primary cause of great resignation is likely expected to be strong competition among workers. We can say that because there were higher job vacancies and a lower unemployment rate at that time.
Sectors affected by the COVID-19 pandemic seemed to have the highest number of job openings.
This quitting rate had a very severe impact on the level of hiring. It can be expected for the situation to cool down when the job market becomes steady.
It is, to a considerable extent, responsible for the ongoing labour shortage scenario.
Is the great resignation because of COVID-19?
It is suggested that the great resignation may also have been for reasons related to the COVID-19 pandemic. Such anticipated reasons include:
Pandemic experiences resulted in some workers wanting to re-evaluate their life priorities. They also wanted to reduce their working hours or exit the labour force once and for all.
Employees didn't want to abide by employers' requirements. This is primarily about asking employees to return to the office after remote work in 2020.
Poor treatment from employers and customers during the pandemic. This led the workers to exit as they saw other options were available.
The labour force participation rate had a slow recovery rate. This is an aftereffect of pandemic lows and increased competition for workers.
Some people quit jobs because they weren't provided childcare as most schools turned to remote learning.
Some others did it as they don't want to comply with workplace COVID-19 vaccination obligations.
Steps being taken to overcome the labour shortage
Some measures are being taken all over the United States to overcome the problem of labour shortage.
Let us take a look at a few examples, where employees are seeming successful in doing so.
In Los Angeles, restaurants are trying to provide a better work environment for their employees. Some are even starting to offer healthcare benefits for their employees, which is unconventional.
In New York, various restaurants started to offer hiring bonuses to attract new staff. However, such bonuses are only paid after 3 months of satisfactory employment.
In Austin, ongoing research is under process, which focuses on offering growth opportunities.
Especially by starting to offer jobs to students, and making them attracted towards future growth opportunities.
How to deal with labour shortage?
Regardless of the already existing measures, let us have a look at some of the innovative solutions.
This section is dedicated to employers who want to overcome the problem of labour shortage.
To begin with, be more creative while coming up with job postings. Recruitment and retention are the two major aspects to be taken care of to deal with this problem.
You can overcome the difficulties related to recruitment with the help of online ads, ad agencies, etc.
Try searching for employees at local organizations, high schools, job fairs, and so on.
It is beneficial to include free training or skill-building workshops to attract more people.
By doing so, unemployed people get employment and you get full-time employees.
Don't try to increase the responsibilities of your employees and opt for technological assistance.
Be flexible with the time schedules of your employees and be attentive to their requests.
If possible, try to offer more benefits and incentives to make them feel that they should stick to the job.
Improvise to more positive management styles and most people left their jobs because of dissatisfaction with the management.
Be open-minded about the type of employees that you are going to hire. Most people from other countries may not be accepted because of language barriers.
You can hire such people as long as they're at least somewhat good in your language.
By following such steps, you (as a business owner) can steer clear of the labour shortage issue.
Bottom line
Nobody is exactly sure when the labour shortage trend is going to end.
It is some sort of good news for the general public as they'll have access to more jobs. But it can become a nightmare for start-ups and other organizations.
Particularly for restaurant owners who are facing more difficulties. With the help of a few measures, it is expected to overcome the problem.
Instead of starting a business and dealing with such issues, you can always invest and make money.
Pained by financial indecision? Want to invest with Adam?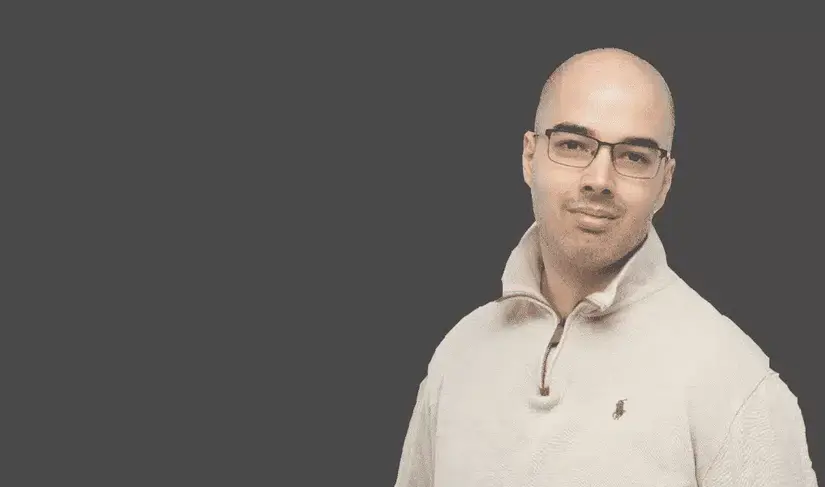 Adam is an internationally recognised author on financial matters, with over 584.2 million answers views on Quora.com and a widely sold book on Amazon and a contributor on Forbes.