After previously speaking about the cost of living in Thailand the UAE, Qatar, China, Hong Kong and Costa Rica, this article will focus on Mexico.
Our staff have also looked at some of the other aspects of living in Mexico, such as visas, housing and taxes, alongside the positives and negatives of living in the country.
Some of these factors might be affected by the ongoing pandemic in 2020, especially when it comes to visa processes and costs, even though Mexico is not currently closed to tourism.
For any questions, or if you are looking to invest as an expat, you can contact me using this form.
Introduction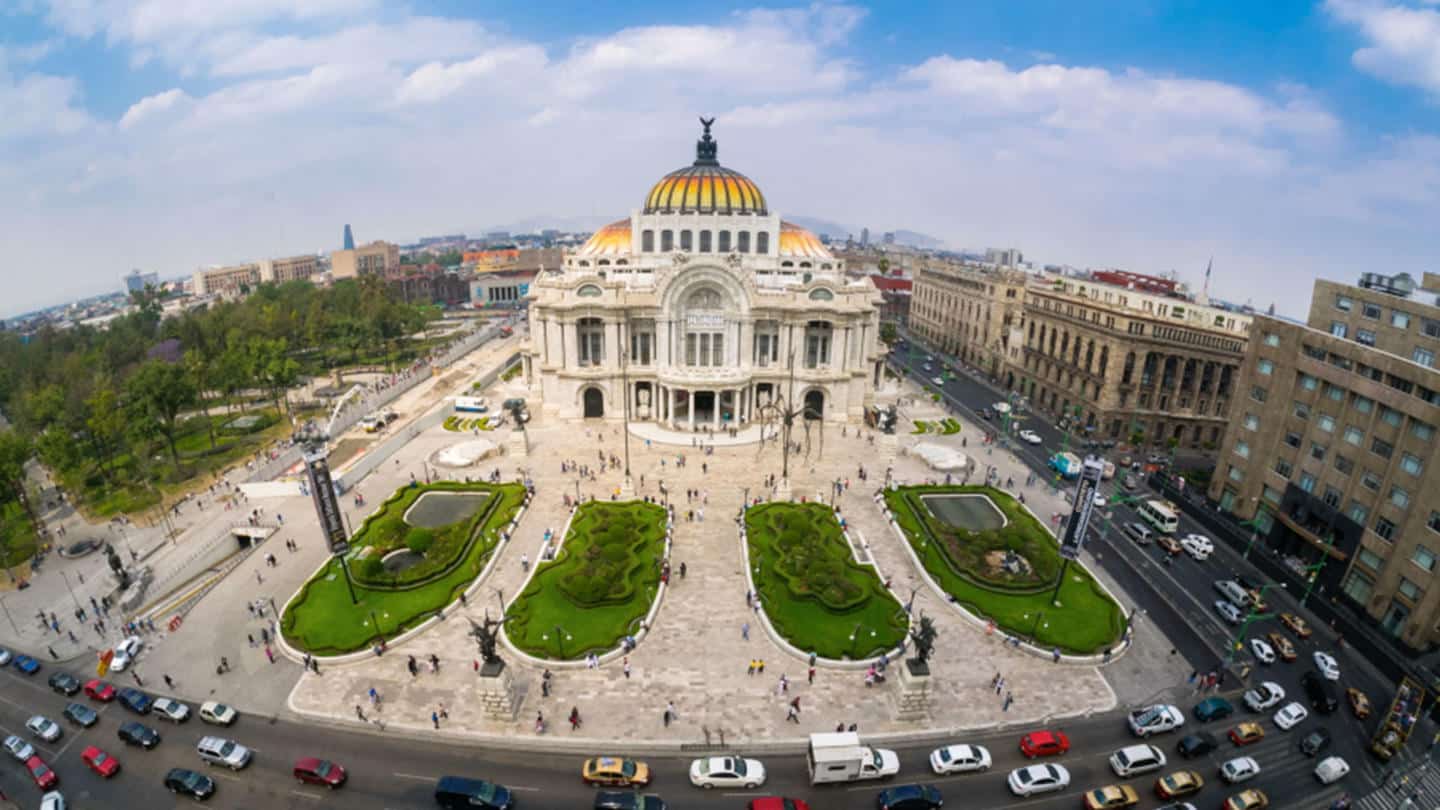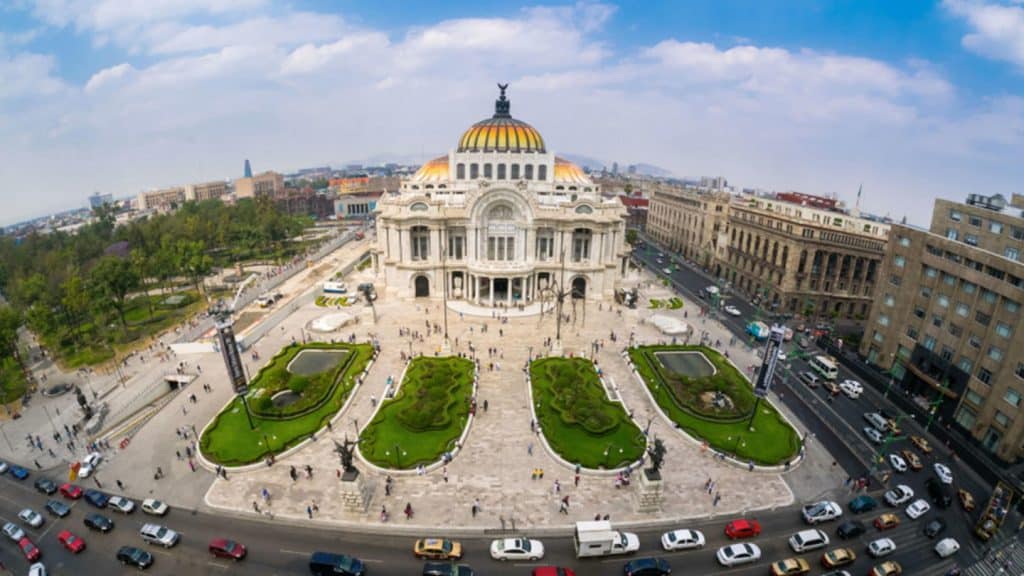 Mexico is a country with a rich history and distinctive culture. Numerous monuments of the Mayan times are combined with white beaches, unique natural phenomena (cenotes, huge coral reefs) and many eco-parks are adjacent to a developed tourist infrastructure.
Several years ago, the state of the country took a confident course towards the development of tourism, in 2010 it made it easier for Europeans to enter, and now the number of visitors from different parts of the world is steadily growing. In this article you will learn about the cost and features of living in Mexico.
What attracts life in Mexico if it is not a leader in terms of living standards? One of the reasons why Latin America attracts Europeans, especially from the northern regions, is in the warm tropical or subtropical climate. Even on winter nights, the air temperature does not drop below 17-19 degrees.
The Caribbean Sea and the Pacific Ocean, washing the shores of the country, warm up to 25-29 degrees. Therefore, many decide to go to live in Mexico for permanent residence.
It was the climatic conditions, as well as the presence of fairly extensive flat areas, that made Mexico suitable for agriculture, which until recently formed the basis of the region's economy.
But it was not the plantations of tropical fruits that gave impetus to the country's development. The main source of income is the development of minerals. Most of them are oil and fluorite. Exports of industrial products are still far behind.
The third source of Mexico's economic well-being is tourism. If residents of Canada and the United States have long chosen the beaches of Acapulco and Cancun for recreation, then tourists from more distant corners of the world are only discovering the true Mexico.
And these are not only beaches, but cities and the Aztec pyramids lost in the jungle, national parks and reserves, architectural monuments of various styles.
An important plus is that an electronic visa to Mexico in 2020 can be obtained independently, it is valid if you enter the country through airport buildings. Now let's see what prices of housing, food, transport does Mexico offers to its visitors.
Moving to Mexico
Marriage is the only way to get a residence permit without leaving the country. In all other cases – for example, if you enter to study or come to work – you first need to draw up documents at the Mexican Embassy in your home country.
Within a couple of months after the wedding, a temporary residence permit is issued, then a year later it will need to be renewed.
After two years, it is already possible to obtain a permanent residence permit, which gives the same rights as Mexican citizens, except for the right to vote in elections. And in order to get a Mexican passport, you will have to pass an interview, pass an exam on knowledge of the Spanish language and local culture.
There are many areas in Mexico City and they are all very different. Here, at the place of residence, you can already say a lot about a person – about his income, education, social status.
The most prestigious areas are Bosques de las Lomas and Lomas de Chapultepec. Due to the fact that mansions with their own lawns are built in them, it seems that you are outside the city.
Cheaper, but popular with foreigners, areas are Roma and La Condesa. The latter is considered fashionable, and dogs are very popular there. Almost all cafes and even restaurants in Condesa allow visitors with pets, so if you come for lunch, you may find a dog at the next table, and sometimes even in the kitchen.
Almost everyone adjacent to the center is considered unsafe. Poor people usually live there, there is street crime and rubbish everywhere. You can go there, but only in the daytime, with great care and preferably accompanied by local people who know the territory. But in the Tepito area it is better not to be at all.
In general, the city is well-developed, it has many parks. The famous Bosque de Chapultepec Park is a center of attraction for tourists, where you can feed squirrels, go to the zoo and Chapultepec Palace. And as we started to talk about areas, let's see the prices for renting or purchasing an apartment or house in different areas of Mexico.
Housing
Mexicans most often live in large families, children are in no hurry to leave their parents until almost 40 years old. Family ties are very strong here, and Mexican women sometimes complain about the infantilism of local men: they listen to the opinions of their mothers until old age.
As in other cities in Latin America, there are many private houses in Mexico City, and because of the danger of earthquakes, buildings are not very high.
In the prestigious areas of Bosques de las Lomas and Lomas de Chapultepec, everything is very expensive: you can buy a spacious private house here from 19 million pesos ($ 879576,50), and rent from 95 thousand pesos ($ 4400) per month.
In safe areas of Del Valle or Narvarte, two-bedroom apartments are rented out for 12,500 pesos ($ 600), a room with a private bathroom can be rented for 5,700 pesos ($ 270). In Roma and Condes, prices for the same housing will be 20-25% higher.
How to find a rental property? Many owners post a "Se renta" notice on the house or balcony. Such objects will not appear on the Internet or in the newspaper, because they will be quickly removed anyway. In Mexico, this is the most popular way to search: walk the streets, look for options of interest, and contact the owners by phone and in person.
Mexicans are open and friendly people. Therefore, if the housing does not suit you, you can safely ask if the person knows someone who is renting the option you need.
When you plan to rent a house for a long time, you need to sign a contact and pay for the first and last months.
The host can also ask for a deposit equal to the monthly fee. And here you need to carefully read the contract, because the owner's unwillingness to return the pledge is a very common topic. It may well turn out that the contract will indicate: the owner of the property can spend part of the deposit on repairing the premises or damaged items.
In addition to renting, you often have to pay for utilities and sometimes cover the cost of services (when it comes to condos and private guarded complexes).
Gas is the most expensive. For a family of two, the average monthly cost is $ 50. The Internet takes about the same amount. There is no central heating in many cities, and a heater is indispensable on a winter night. Therefore, it is realistic to pay $ 15 for water and electricity in summer, while in winter the check grows to $ 40-50. Please note that most homes do not have a washing machine – you will have to go to the laundry. It costs $ 0.5 to wash and dry a kilo of clothes.
Food
Most of the local ones are purchased at local markets, the prices there are low. Small shops near the house of the Oxxo and 7/11 chains are also popular. They work 24 hours a day, but they mainly sell junk food: chips, chocolate bars, cookies, semi manufactures, and soda.
A small package of berries costs about 76 pesos ($ 3,52), a kilogram of apples – 60 pesos ($ 2,78), 12 organic eggs – about 40 pesos ($ 1,85), one and a half liters of good milk – 30 pesos ($ 1,39), and almond or coconut – 46 pesos ($ 2,13), a package with two pieces of salmon – 270 pesos ($ 12,50).
Superfoods are popular here: matcha, maca, chia, acai, goji berries. The price for them is from 180 pesos to 450 pesos ($ 8,33 – 20,83) per pack. In Mexico City, it is easy to find delicious local fruits – guava and mammea, which are also used for making ice cream.
Transport
The public transport network in Mexico is well developed: minibuses are constantly running within the city and nearby areas, and buses – between cities.
Local minibuses are called "collectivo", they usually leave the markets and travel within a radius of 30 km around the city. The fare is from $ 0.3 to $ 2.5 depending on the distance.
The only minus is the lack of a fixed schedule. But, on the other hand, it is convenient: you can ask the driver to wait for you or, conversely, to go earlier if the car is already full.
Buses between cities run on schedule, equipped with Wi-Fi, toilet. The driver issues a blanket, as the air conditioner often runs at full capacity to prevent condensation from forming.
Tickets are sold directly at the terminal on site or on the bus station website. You can take a chance and buy tickets in the last few hours before the trip – there is a chance to get a 10-20% discount. But it may well turn out that there are no more places left.
The cost of the bus trip varies depending on the distance and class of transport.
For example, moving 633 km from San Cristobal to Mexico City will cost $ 43, from Puebla to Oaxaca – $ 26. Please note that second-class buses are often delayed on the way, because they travel on free roads. The delay can be up to two to three hours, but the ticket price is 50-70% lower than in the first class.
Taxi. The price is fixed, often not exceeding $ 5 for a trip within the city. Rates increase at night. For example, you can get from Mexico City airport to the city center for $ 25-30.
Car rental. Depending on the company where you rent a car, the cost varies greatly. The most budgetary option is $ 25-30 per day. A liter of 95 gasoline costs $ 0.8. You can rent a motorbike, it will cost less – $ 15-18 per day.
Bicycle. You will pay $ 7-10 for a daily bicycle rental. The price often includes protection on the elbows and knees, a helmet.
Other expenses
Entertainment and sports. Entrance tickets to most places will cost $ 4-6 on average.
To rent a tennis court for an hour, you will have to pay $ 3-4, for a subscription to a fitness club – $ 45-50, for a movie ticket – $ 3.5-4.0.
Medicine. Public insurance will cost about $ 30-40, private – $ 300 per month. In the absence of health insurance, an appointment with a specialist doctor will cost an average of $ 20-25.
Although in simple cases (for example, with poisoning), you can contact a free therapist. Such, for example, is accepted in the pharmacy network "Pharmacia del Aorro" without an appointment, daily from 9.00 to 20.00. But keep in mind that if you need to take tests or contact a narrower specialist, you will have to go to the clinic or call the ambulance.
Mobile internet and communications. There are three operators in Mexico: Telcell, Movistar and AT & TUnidos. The first has the most extensive coverage area, but the tariffs do not differ much. For example, a package that includes unlimited calls to the region, SMS, communication on Facebook and WhatsApp, will cost $ 8-10 per month.
Mobile Internet is characterized by high speed and reliability of communication.
A 1.5 GB package for a month costs $ 10. But in many places there are open Wi-Fi points – it's easy to stumble upon a free network in cafes, supermarkets, and in central squares. The speed is average: enough for calls and work, but not enough for watching high-quality video.
Level of life in Mexico
The cost of living in Mexico, as, indeed, in almost any developing country, is still quite low, especially when compared with such economic giants as the closest neighbor – the United States – or the countries of Western Europe.
However, if the rapid economic growth continues, then pretty soon it will be possible to talk about Mexico as a rather rich country. But it is too early to talk about a significant rise in the cost of living here.
The average salary in Mexico is about $ 1,000. However, in the provinces, many agree to work for half this amount.
And as a rule, only the husband works in traditional families, there is not so much for one family member.
However, in recent years, women have also begun to work on an equal basis with men, especially in the capital, but there are still few of them in districts remote from Mexico City.
Low income levels determine the rather modest purchasing power of Mexicans. Therefore, prices for food, fuels and lubricants, utilities, etc. will seem very modest compared to those in Europe or America. Even if we talk about such rather expensive services as medical or restaurant services, their cost is also low.
Permanent residence in Mexico
Low prices, a favorable climate and an acceptable level of social security and medical care make Mexico one of the countries of choice for retirees.
First of all, of course, from the USA and Canada, but recently there has been an influx of expats from other countries.
The population of Mexico consists mainly of mestizos, descendants of mixed marriages of the indigenous population and the Spaniards. Their attitude towards Americans and Europeans is quite friendly today. Nevertheless, the settlers prefer to settle rather compactly and separate from their local neighbors.
Therefore, you can often find areas that are more reminiscent of the central part of the United States.
An area with a large North American community is Lake Chapala in the central part of the country. Several villages located around this reservoir speak English and lead their usual way of life. It even has its own newspapers, not to mention shops and cafes.
The acquisition of real estate for foreigners in Mexico is free. Buying or renting a home in the country is relatively cheap. But it all depends on the region.
Real estate in the capital can be more than twice as expensive as in remote parts of the country, even on the coast, recently, the popular town of Campeche on the Yucatan Peninsula. Modern or refurbished old houses here are selling pretty cheaply. In addition to inexpensive real estate, foreign pensioners with a residence permit receive quite a few benefits.
To Mexico – for higher education
Despite the recent attitude towards Mexico as a rather poor country, studying at its universities and colleges is considered quite prestigious. In the top list of the best universities in Latin America, this includes about 300 institutions, among which fifty are Mexican ones. In terms of the number of universities, Mexico is second only to Brazil.
The higher education system implies obtaining bachelor's (or, more precisely, licentiate), master's and doctoral degrees.
The learning process is divided into semesters familiar to everyone. There are both public and private universities and colleges. Their programs are similar, but there are a number of minor differences.
So, there are two different areas of training: professional and research. International students can apply to study at Mexican universities on the same grounds as local applicants. But you have to take a language exam. Classes are usually held in Spanish.
But trends in recent years have led to the emergence of courses in English. Getting an education in Mexico for foreigners has now become easier.
Those who are going to study in Mexico will have to apply for an appropriate permit to stay in the country – a student visa. In order to get it, you will have to prove the seriousness of your intentions, namely, to enter an accredited university.
And if a future student has a place in a certain course, enough money to live in the country, then subject to payment of a special fee, a visa will be granted.
But foreign students are unlikely to be able to earn extra money while studying in Mexico. A student visa does not give this right. But it imposes the obligation to register as a foreign citizen in a special institution within a month.
Conclusion – so how much money does it take to live in Mexico?
In order to live comfortably in one of the major cities of Mexico, renting an apartment, using mainly public transport, eating mostly at home, but also dropping into cafes and regularly trying fast food, not forgetting about health insurance and entertainment, a month for a family out of two people, you will have to spend about $ 1,400-1,500.
If you are ready to stay in a place farther from the center and plan to live alone, set a monthly budget in the region of $ 600-700.
A work visa to one of the sunniest and most hospitable countries in the world can open up many amazing opportunities for a job seeker.
In fact, a work visa is a temporary residence permit. With its help, most job seekers have the opportunity to find a job and officially receive a salary in Mexico in 2020.
If a person arrived in Mexico on a tourist visa, but decided to stay here forever and rushed to find a job, this will be fraught with serious consequences.
Most often, illegal immigrants are deported and permanently barred from entering the country. So if you want to move to Mexico for a permanent residence, try to do everything legally and avoid serious problems.
Of course, in reality, the coronavirus could cause these figures to be outdated soon, as there could be big changes to exchange rates and prices.