After previously speaking about the cost of living in Thailand the UAE, Qatar, China, Hong Kong, Costa Rica and Mexico this article will focus on Switzerland.
Our staff have also looked at some of the other aspects of living in Sakhalin, such as visas, housing and taxes, alongside the positives and negatives of living in the country.
Some of these factors might be affected by the ongoing pandemic in 2020, especially when it comes to visa processes and costs.
Needless to say, expat cost of living will differ considerably depending on your lifestyle, and be quite different to local costs.
For any questions, or if you are looking to invest as an expat, you can contact me using this form.
Introduction
The Swiss Confederation was founded in 1291 as a defensive alliance of the cantons. In 1499, the Confederation became independent from the Holy Roman Empire.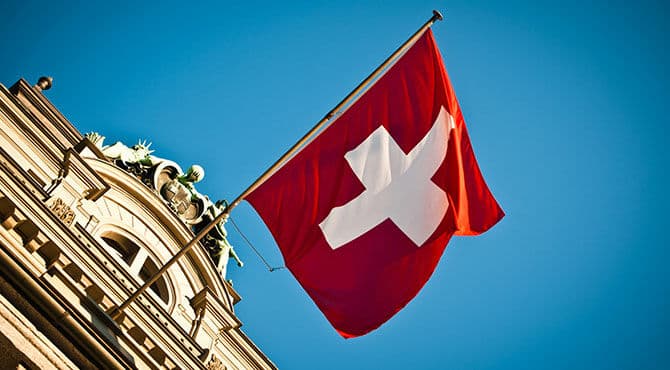 In 1848, a new constitution transformed the Confederation into a centralized federal government, ending the period of conflict. Since then, the country has been relatively calm.
Switzerland has a low unemployment rate, a skilled workforce and one of the highest gross domestic products per capita in the world, according to the CIA World Factbook. The country's strong economy is supported by low corporate tax rates, a highly developed service sector, primarily financial services and a high-tech manufacturing industry.
Switzerland is a federal republic consisting of 26 cantons and the administrative capital of Bern. Most of its citizens live in cities, the largest of which is Zurich, the country's most cosmopolitan city.
The country prides itself on its diversity and is home to regions with distinctive cultures. German, French, Italian and Romansh have national status.
The country's cultural contribution is disproportionate to its small size. Swiss citizens have won more Nobel Prizes and registered more patents per capita than most other countries.
And its neutrality during times of conflict attracted some of the world's greatest minds to immigration, including James Joyce, George Byron, and Voltaire.
Switzerland is also known for its secret banking sector. Reporting rules and legislation have led to greater transparency, but confidentiality rules remain and non-residents are allowed to conduct business through offshore organizations and various intermediaries.
Switzerland's neutrality has long been respected by its European neighbors – the country did not take part in any of the world wars and is not a member of the European Union.
As a result, Switzerland, especially Geneva, is a popular headquarters for international organizations such as the International Committee of the Red Cross and the United Nations, although Switzerland did not join the latter until 2002. The country is also a member of the IMF, WTO and World Bank.
Switzerland is one of the places where many people dream of moving, with its excellent standard of living, beautiful scenery and well-developed culture. However, it can be an expensive place to live. Read on to find out all about the basic costs you will face as an expat in this part of the world and the best ways to cut them.
Expat cost of living in Switzerland Overview
Switzerland is as famous for its breathtaking beauty and alpine lifestyle as it is for its high cost. But the higher the price, the better the reward: a higher standard of living.
With the highest salaries in Europe, exceptionally low crime rates, fantastic healthcare, and a global leader in finance, science and technology, it's no surprise Switzerland is a popular destination for expats.
Living comfortably in Switzerland is easy, as Swiss residents receive the highest salaries in Europe, earning 72,000 Swiss francs a year (67,800 euros), according to international consulting firm Willis Towers Watson.
After taxes, the average person living in Switzerland will receive a monthly net salary of 4,995 euros, which will certainly ensure a decent lifestyle. Average wages in other Western European countries seem to be minimal compared to people in France (35,370 euros), the UK (30,622 euros) and Spain (27,161 euros), all of whom earn significantly less.
But it is a fact, Switzerland is the most expensive country to live in Europe, so be prepared to pay for all services two or even three times more than in Italy or France.
For example, you will have to pay for insurance, rent (if so), utilities and transport, which can cost you 3000-4000 Swiss francs (1800-2800 euros) per month.
Thus, to live well in Switzerland (depending on the city), you must have an income of at least 4000-5000 Swiss francs. If you are a family of four, the costs will increase, check them below.
Moving and living in Switzerland
Despite its reputation as a traditional and homogeneous country, Switzerland is home to a large number of foreign nationals who contribute in a variety of ways. In fact, Switzerland's population is extremely international and consists of about 25% foreigners, most of whom are citizens of EU / EFTA countries.
The Swiss government understands the need for immigration to Switzerland in order to provide a large enough, highly skilled workforce and broader economic benefits for the country.
Local authorities are known to welcome immigrants and do not complicate the administrative process.
There are various possibilities for moving to Switzerland that may be of interest to foreign residents. A binary system based on citizenship exists for both job immigration and non-profitable immigration.
While almost all EU / EFTA citizens enjoy freedom of movement and residence in Switzerland, conditions are more stringent for non-EU / EFTA citizens such as Russia and the CIS. Many high-income people use a special taxation system to move to Switzerland.
Acquisition of real estate
EU / EFTA citizens residing in Switzerland, as well as non-EU / EFTA citizens with a Category C residence permit, are free to acquire real estate, just like Swiss citizens.
Citizens of non-EU / EFTA countries residing in Switzerland but not holding a Category C residence permit can acquire their main residence at their place of legal and effective residence in Switzerland without restrictions.
They can also buy, subject to permission, a holiday home in certain locations such as Montreux, Verbier or Crans-Montana. If the size of the property exceeds 3,000 m2, the authorities must authorize the purchase; permission is usually refused if the purchase is considered a pure investment.
Unfortunately, housing prices in Switzerland are very high due to the low availability of vacant properties in key locations across the country, making renting the norm for both locals and expats.
However, Lloyds TSB ranks it fourth in the world for rental value, and this is best exemplified by typical rental rates in major cities such as Geneva (£ 1,397 a month) and Zurich (£ 1,192). Basel seems a little more reasonable at £ 863 a month, but it still has the 21st place in the world for real estate value out of 44 cities selected by Lloyds TSB.
Apart from choosing accommodation far from the city center, the best way to get value for money when renting a property in Switzerland is to look at the price per square meter, which is usually mentioned in the ads.
Think about how much space you and your family (if possible) will need, and only consider dwellings that meet these criteria, instead of thinking about spending more money on a slightly larger house or apartment.
You can also slash costs by opting for an unfurnished property and only buying the bare essentials when it comes to furniture – trawl markets and second-hand shops for bargains.
General living expenses
It may come as no surprise that Switzerland has three cities in the top 10 most expensive cities by Lloyds TSB in terms of total cost of living – Zurich, Geneva and Bern.
The strength of the Swiss franc means it is more expensive to live in Zurich than in London, while Geneva has extremely high energy costs (as well as an excellent public transport network that will help you save money on operating your car – very beneficial in light of the fact that this insurance is especially expensive in Switzerland).
Residents are expected to make around CHF 184 (173 euros) for utilities per month (including electricity, heating, water and gas). These estimates are based on an 85 square meter apartment. This does not include the Internet, for which you must account for approximately CHF 60 (56.5 euros) per month.
It may seem surprising that transport in the major Swiss cities is actually quite cheap. For example, a monthly pass (valid for trams, trains, buses and ships) will cost you approximately CHF 75. That's a whopping 158% less than the equivalent you would pay in London (£ 143.50 or € 173).
Although public transportation is relatively cheap, owning a car can be costly. Fuel will cost you about CHF 1.60 per liter.
You will also need to pay cantonal taxes, as well as things like parking permits and car insurance. Overall, this means that the average cost of car ownership is 30% higher than in European countries.
The food in Switzerland is of a very high quality: proud suppliers of the finest chocolate and cheese to die for, but all come at a price.
You can expect to pay an average of 450 Swiss francs (424 euros) per person per month, depending on whether you also buy meat and the supermarket you go to.
Manor and Globus are the most expensive supermarkets you can choose for grocery shopping. But then again, if you are a family, plan to spend at least 1,000 Swiss francs (942 euros) on food.
When it comes to snacks, you can expect a set lunch menu to be around CHF 22-32 (€ 20-30) per person. Or, if fast food calls you by name, a McMeal at McDonald's will cost you about CHF 13.
If you are looking for something more interesting, perhaps for the two of you, it will cost you around CHF 120-150 in a mid-range restaurant (a 3-course lunch in a restaurant for two with a glass of wine will be closer to CHF 70 per person).
Want to do something after your snack? Watching the latest movie in the cinema usually costs CHF 20 per ticket. Visiting art exhibitions and museums will cost around 10-15 Swiss francs. You can even go for free: many galleries don't charge you on certain days or times of the month.
After eating all that popcorn and maybe a couple of glasses, you might want to burn it at the gym. A no-frills gym will cost you around CHF 80 per month.
Schools and universities
If you are moving to Switzerland with school-aged children, education fees are likely to have a huge impact on where you decide to move (unless you are lucky and have a moving package that includes tuition fees).
While kindergarten is usually free, Lloyds TSB country ranks first on the list of the most expensive countries to study in, which is perhaps unsurprising given that it houses some of the best educational institutions in the world, attracting both local and international students in their crowds.
Lausanne is the most expensive city to attend school with, with an average annual tuition of an impressive £ 19,889.
You are unlikely to find a more competitive fee if you are determined to have a junior get a private education, but the country's public schools are generally considered excellent too, which means they shouldn't be the second-best option if you really need to reduce costs.
Just keep in mind that the public school you choose is unlikely to teach students in English, so your child will need to master whatever language the institution uses to keep up with their education.
Healthcare
As with the heavy snowfall that regularly falls in the Swiss Alps, healthcare remains impeccable. Don't worry about waiting lists: it has highly trained doctors and the best equipped medical facility money can buy.
But that's because everyone who lives in Switzerland must have basic health and accident insurance in order to enjoy the universal healthcare system.
Many also decide to take out additional health insurance. Expect to pay for health insurance around CHF 330 (EUR 311) per month. Add the same amount for each family member except for children under 18 – CHF 100 is an insurance premium that is payable for everyone.
Personal taxation
Income and property taxes in Switzerland tend to be low on the OECD average, especially in low-tax cantons such as Zug, Schwyz and Lucerne. There are two tax systems: regular taxation or lump-sum taxation.
Under the normal system, tax residents in Switzerland pay income and property taxes worldwide. Income tax is levied at 3 levels – federal, cantonal and municipal – and the tax rates are progressive.
Effective general tax rates vary widely – from 18% to over 40% depending on where you live – so careful consideration should be given to where you live if tax rates are an important factor.
Property tax is levied only at the cantonal and municipal level and ranges from 0.1% to 1%. Spouses and direct descendants are exempt from inheritance and gift tax in most cantons, and some cantons do not have inheritance or gift tax at all.
Lump-sum taxation is a special option available in some, but not all, cantons – for example, in Zug, Schwyz and Geneva – for foreign nationals who become tax residents for the first time in Switzerland or after at least ten years spent outside the country and who do not have income-generating activities in Switzerland.
The tax is calculated based on the total annual cost of living of the taxpayer and his dependents, whereby certain minimum values ​​are used as the basis for the calculation. Lump-sum taxation is an attractive option for very high net worth individuals.
Finally, in addition to taxes, Swiss residents are required to pay various social security contributions, including old age, pensioners' and disabled people's insurance, and to purchase compulsory basic health insurance.
In 2016, around 5,000 people were subject to a lump-sum tax in Switzerland and paid a total of 767 million Swiss francs in taxes.
More about immigrations expenses
Immigration to Switzerland is a rather long and laborious process. It is much more difficult to get a residence permit here than, for example, in neighboring Italy.
Year after year, people come here in search of a prestigious education, high income and comfortable living conditions.
But not everyone succeeds in obtaining a permit for a long stay in the country. The number of migrants is approaching 25%, and this does not cause unanimous approval of all citizens. Referendums have been held several times with the aim of tightening migration policy.
Immigration laws in Switzerland apply differently for residents of EU countries and for citizens of other states.
The attitude towards the former is more loyal, while for the rest there is a system of quotas and other restrictions. It is also not necessary to count on obtaining a residence permit when buying real estate. There are several ways to immigrate to Switzerland, but we will mainly talk about the most popular ones:
Study Immigration
Professional immigration
Business immigration
Marriage
Family reunion
Refugee status
Immigration to Switzerland: study immigration
Students enrolled in Swiss universities can count on a temporary, student residence permit. The cost of training for foreigners does not differ much compared to the prices for residents of the country (from 1000 Swiss francs or 915 euros per year). By the way, state universities have some of the lowest tuition fees in Europe.
The educational process consists of two academic stages: bachelor's degree – 3-4 years and master's degree – 1-2 years. Education is conducted in English and three official state languages ​​(German, French and Italian).
Upon admission, foreigners must pass entrance exams in 5 subjects (mathematics, history, one of the state languages, depending on the chosen study program, and two – at the discretion of the university).
The exams are held annually at the University of Friborg in June and September. You can prepare for them in accordance with local educational standards here, with the help of special preparatory courses, the cost of which is more than 4500 CHF (4 110 euros).
The living wage for a Swiss student is 1300 CHF (1187 euros) per month. While studying, you can work no more than 15 hours a week, excluding weekends.
Professional immigration
Moving to Switzerland on a work visa is difficult. The local government has a negative attitude to the reduction of jobs for its citizens in favor of foreign personnel. Only highly qualified specialists and representatives of scarce professions can count on this type of immigration.
To obtain a residence permit with a work permit, you must obtain an official invitation from the employing company.
First of all, residents of Switzerland and citizens of EU countries are considered for vacancies. Local employers give preference to people with higher education in the country.
Also, internships and training courses in the chosen specialty will be useful for further employment.
Immigration to Switzerland: business immigration
Business immigration is the most popular way to obtain a residence permit in Switzerland. The country is interested in passive investments in the economy and, accordingly, in attracting successful foreign entrepreneurs.
It is noteworthy that starting a business in Switzerland does not require membership in the Chamber of Commerce.
With a residence and work permit, foreigners are equal in economic rights with residents of the country. In his absence, the creation of a company is also possible, but with the obligatory involvement of Swiss residents in its management.
Having registered a company, you can apply for the right to work and, if the outcome is positive, subsequently find a job in it, having received a residence permit. In short, a company can only function if its director has a residence permit.
To conclude
All in all, if you don't waste your money and have no other fancy hobbies, have a steady job – Switzerland is a fantastic place to live.
Sure, you might be intimidated by some expenses like rent, meat prices, coffee prices, transportation prices, but if you get a job and manage your money wisely, you certainly won't go hungry. Absolutely there is no problem.
The Swiss probably have the best quality of life in the world, they travel a lot (you can travel to many places from Zurich and the airfares are not too expensive), enjoy the Swiss Alps and love their country.
The Swiss have a strong cultural identity and love their country. It is clean, safe, with unspoiled nature, a great place to stay.