Expat financial advisor in Chile – that will be the topic of today's article.
I will compare some of the options available locally, alongside more portable, online and international options like what we offer.
For any questions, or if you are looking to invest as an expat, you can contact me using this form, or via the WhatsApp function below.
It makes sense to have a portable option as an expat, as opposed to a localised one, and that is something we specialise in.
Introduction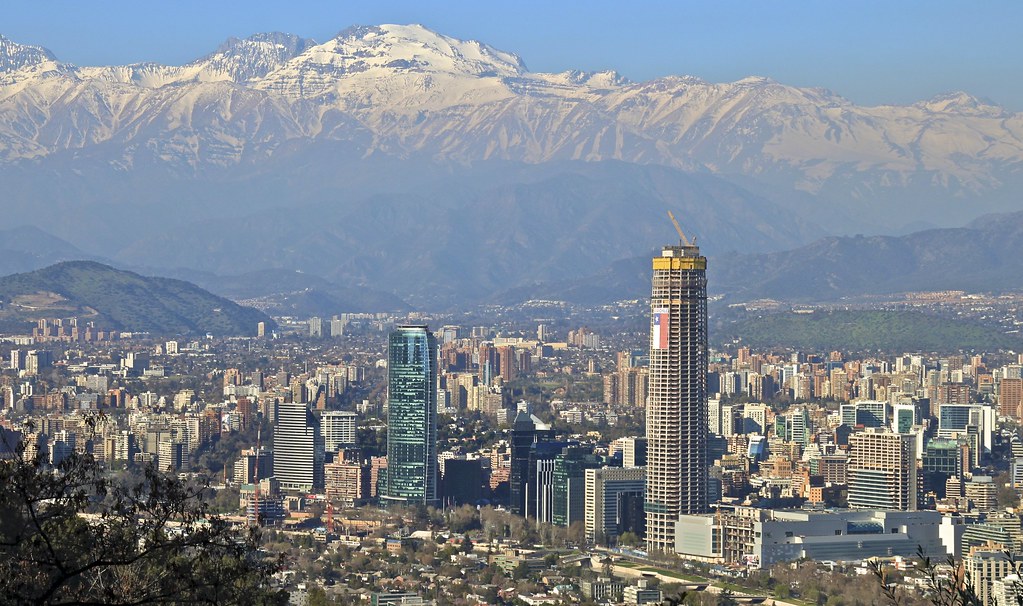 Chile, located on the western edge of South America, is a densely populated country with a population of 18.05 million. Unlike many other Latin American countries, Chile has a relatively stable government, economy, and society in general. Let's review some essential facts about living conditions in Chile, and after get back to the main point of this article – expat financial advisors.
Chile has the lowest corruption rate in Latin America and has a 67 out of 100 on the International Corruption Index, the highest of any other Latin American country. In comparison, Venezuela has 18 points, which is the lowest score. continent.
Chile has an extremely stable economy. GDP per capita is 24 thousand dollars. The country earns $ 56.32 billion from exports and $ 56.86 billion from imports. China, the United States and Japan are among Chile's top three trading partners. The cost of living for Chileans is very low, averaging $ 939 per month.
The Chilean government provides all citizens with access to free public health care through the National Foundation of Saluda (FONASA). However, hospitals tend to be overcrowded, and urban areas such as the capital Santiago have better equipment than rural areas and small towns.
Most Chileans have internet access and a telephone. According to eMarketer, according to eMarketer, as of 2016, approximately 73.9 percent of the population uses smartphones. Chile's government recently introduced a technical visa, allowing entrepreneurs to obtain a visa in just 15 days.
Chile's unemployment rate fell sharply from 13.50 percent in 1986 to 6.7 percent in December 2018. The employment rate is 55 percent and the average hourly wage is US $ 7.27, which is also very high compared to neighboring Chile.
Chilean women are still fighting for equal rights. Although Chile has made progress in electing a woman to the highest office in the country, women still earn about 25 percent less than men. In addition, Chilean women are encouraged to work as caregivers and men are encouraged to work in industrial enterprises such as engineering, electricity and construction. Since coming to power, Michelle Bachelet has been working to advance women's rights in Chile.
According to UNICEF, 93.4% of men and 93.3% of women attend primary school, and overall 98.9% of youth in Chile are literate. A very large number of Chilean adolescents, or 86.4 percent, attend secondary school, although their graduation rates are declining, which may be due to economic factors such as the need to support their families at an earlier age.
Over the past decade, climate change has damaged the quality of the country's water. Glaciers acted as the main source of water supply for rivers, lakes and groundwater in arid regions, and warmer weather caused glaciers to retreat. Chile also experienced a decline in ecosystems, which negatively affected the quality and availability of drinking water.
Since Chile is on the edge of a tectonic plate where there is a subduction zone, compressional deformation causes earthquakes and volcanic eruptions. Frequent earthquakes destroy thousands of homes and damage the country's infrastructure every year. In recent years, the Chilean government has worked on the construction of earthquake-resistant buildings and developed better ways to communicate with the public to alert people to natural disasters.
These were brief points about life in Chile, for those who are planning to move to there for different reasons. It may be working, changing life conditions, investing and etc. And either you are in Chile for work or for an investment, you have to be aware of all the nuances of controlling your funds. That is why, you will need a financial advisor's help.
In this article we will try to present you the importance of financial advisors, their responsibilities, how they can help you and also discuss three main financial advisor types. In the end it will be obvious for you which one to choose for further cooperations.
Who are financial advisors and what do they do?
When you hear "financial advisor", what comes to your mind? Usually people think of an experienced expert who can give them financial advice, especially when it comes to investing. This is a great place to start, but it doesn't really tell the whole story. Not even close! Financial advisors can also help people with a variety of other monetary goals.
A financial advisor can help you develop strategies to eliminate financial risk and increase long-term wealth. They can give you a game plan to help you achieve your financial goals.
Financial advisors cannot be universal. They receive different degrees and certificates. They come from different origins and offer a wide range of services. Because of this, they can do much more than just explain the convoluted jargon and help you choose mutual funds.
Simply put, financial advisors will help you with all types of financial planning. This means they can help you with everything from budgeting to retirement savings.
Think of the term "financial advisor" as an umbrella term for different types of financial professionals. This is similar to what we call most healthcare professionals "doctors," even though they specialize in different areas of medicine.
Here are a few different types of financial advisors that you may encounter along your financial journey in Chile:
Budgeting to reach your financial goals
Estate planning
Investing
Budgeting to meet financial goals
We all need someone in our corner to remind us of the big picture and to cheer us up as we work towards our goals. A financial advisor, especially a financial coach, can help you figure out what actions you need to take to achieve these long-term goals, whether you want to send your kids to college, buy a new home, or pay for adoption.
But just having goals is not enough. To achieve this, you need to use a zero budget, which means that you are giving away every dollar on an assignment. By strategically telling your money where to go, you can start budgeting for those big goals and making your dreams come true.
Real estate planning
Talking about planning at the end of your life may sound downright depressing, but it doesn't have to. Whether you bought your first home or run your own business for 30 years, you can choose what to do with the assets you have worked so hard on.
These things are too important to be put off until tomorrow! For most people, making a will and getting a term life insurance is enough – and you can always adjust and adapt as your life circumstances change.
But if your situation is more complex, you just need to work with a financial advisor (especially an asset manager if you are managing millions of dollars of property) or a lawyer with experience in estate planning. They can give you the guidance you need to put together a plan to make sure your wishes are met. You can't put a price on the peace of mind that comes with it!
Investing
Some financial advisors are also investment professionals. Like SmartVestor Pros, they can help you figure out which mutual funds are right for you and show you how to manage your investments and make the most of them. They can also help you understand the risks and what you need to do to achieve your goals.
An experienced professional can also help you stay on the roller coaster of investing when it comes to diving. They know that what is falling – mutual funds – is likely to rise again. Because they can remain emotionally neutral, they can be a voice of reason that reminds you to look at your attachments through a lens. They offer a level of service that makes their experience an essential part of any retirement plan.
To have done all the mentioned points and achieve your financial goals, starting from small ones and finishing with really big investments, we will try to review three main financial advisors.
Bank financial advisors
The bank's financial advisors help their clients determine how best to manage their money through short and long term investment planning.
Most of them have bachelor's degrees in areas such as finance, accounting or business and have completed related courses such as risk management, taxes, and real estate planning. Certain positions, such as positions requiring the sale of stocks and bonds, require licensing, and professional certifications are useful for moving up the career ladder.
Bank financial advisors can work as consultants for the bank through which they work, or for individual and corporate clients of the bank. Either way, a financial advisor works closely with their clients to determine how best to manage their money and assets.
Self-financing planning is good, but seeking professional help takes your monetary strategy to the next level. A financial advisor to a bank is someone who has ideally acquired years of study, education and experience in everything related to finance. They can significantly affect the quality of your financial choices, but trying to sell banking products and instruments.
The bank's financial advisor should collect personal and financial information about you and use this data to help you plan for your current and future needs. Your financial planner should take the time to understand your goals and formulate a long-term monetary plan for you before making any recommendations.
Anyone who starts talking about a financial product before asking about your situation or financial goals is most likely a salesperson or investment advisor. Often a financial advisor can also be a financial planner and an investment advisor, but not vice versa.
To understand how a financial advisor can help you, you need to know what he is doing and on what topics he can advise you.
In addition, the bank's financial advisor will advise you on the following banking instruments: savings, mortgage, all types of insurance, emergency fund, tax situation, finding the best interest rate for investment, etc.
Let's take a look at some of the best banks where you can open savings accounts in Chile and make it easy for you to choose.
Banco Santander-Chile, headquartered in Santiago, is the largest of Chile's banks in terms of deposits and loans. With a network of 504 branches, the Santander Group subsidiary provides a wide range of commercial and retail banking services to its customers in the retail, mid-market and global banking markets.
In addition to traditional banking services, Banco Santander-Chile offers financial solutions such as leasing, advisory, securities brokerage, insurance brokers, and mutual fund and investment management. The company employs 11,068 people and serves 3.5 million customers.
Banco de Chile provides a wide range of banking and financial services to six main divisions: large corporations, SMEs, individuals, consumer finance, international banking and capital markets. The commercial bank began operations in 1894 following the merger of the National Bank of Chile, the Agricultural Bank and the Valparaiso Bank.
Headquartered in Santiago, it operates branches in other cities outside Chile, including New York, Hong Kong, Mexico City, Sao Paulo and Buenos Aires.
Canadian Scotiabank began its presence in Chile in 1944 through its Scotiabank Chile division. The bank provides a wide range of services, working through the divisions of banking services for small and medium-sized businesses, retail business, commercial banking and retail banking.
Scotiabank Chile also offers mortgages, consumer loans, overdraft lines of credit and savings, and currency exchange services. Its subsidiaries provide mutual fund management, financial advisory, insurance brokerage and securities broker services.
Local financial advisors
As an expat in Chile, you will often face the problem of sending or receiving money. Especially if you have moved to Chile to work and earn money, you will definitely need to find the most economical way to do it.
And in that case, you will probably need a local financial advisor who will provide you with the best options, low commissions, good deals, fast delivery, and more.
But we have prepared a short list for you and selected a few but the best money transfer companies to be used in Chile for your money transfers.
Xoom
Available if you deposit money from a bank account. Xoom charges a small fee for bank account transfers to many destinations, no matter how much you send.
Xoom is fast. In most cases, money can arrive within minutes, even transfers financed from bank accounts, which for some competitors can take an entire week.
High transfer limits for verified accounts. Send up to $ 50,000 per day to the recipient's bank account, verifying personal information through Xoom.
Minimum low gear. To transfer money using Xoom, you must transfer at least $ 10.
Easy to use site. Xoom organizes its website by country you are currently in, so you can see detailed information according to your country: costs, money transfer speed and shipping options, all available for your transfer without logging in. For regular customers, there is a function that allows you to quickly send a transfer that you have already made.
TransferWise
Delivery in minutes. Fast delivery of transfers from a debit or credit card is possible.
Low fees. The fixed cost for many countries is a combination of a fixed amount of about US $ 1 and a percentage of just under 1% of the transfer amount. Credit card fees are higher. Using an ACH transfer from your bank account or debit card is generally cheaper. If you pay by bank transfer to Wise, your fees will be similar to those for an ACH transfer, but your bank will likely charge you a fee (see Bank Transfer Fees at 40+ Banks for details).
No extra charges. Unlike banks and other providers, Wise does not charge an exchange rate premium on its transfers. It targets the mid-market rate, which fluctuates from minute to minute.
Western Union
Fast transfers are available. Cash or debit card-funded transfers can arrive within minutes to destinations in the United States and abroad. The recipient may have collected the cash at a physical location, such as a supermarket or bank.
You can send cash. But this is not an option for many international money transferring companies.
Online financial advisors
This is by far the best option. The concept of having a financial advisor on the Internet is a relatively new concept.
This is a model that has successfully proven itself in all developed countries. Generations X and Y are used to interacting with people on the Internet. Whether you share selfies with friends and family on Facebook and Instagram, or via Skype video calls, we are open to daily online communication with those who matter to us.
So here's the question: if your friends and family are online, why isn't your financial advisor?
Here are some of the benefits of an online financial advisor that will tell you the benefits of a financial advisor who uses technology and wants to contact you.
You and your partner may be in different places
If you're in a relationship and your finances are pooled, your financial planner needs to talk to both of you, so we're all on the same page.
There is nothing worse when a partner tries to explain to another partner a conversation they had with their financial planner (they mistakenly said something about money …)
However, in today's society, getting both of you in the same room in one place can be extremely difficult.
You may both be at work, or one may be at home with the kids and the other may be at work.
If you are a FIFO employee, you and your partner may be in different cities or locations. Or for those who work in shifts, one of you may be at work, and the other, after a night shift, is sound asleep !!!!
Having an online financial planner solves this problem.
You can join a video conference wherever you are, and your partner can also join the same conference.
You all get the same message and know exactly where you are with your finances and what next steps you need to take to achieve what you want.
Online documentation
Financial planning requires a LOT of documents. Those who receive basic financial planning advice will easily get over hundreds of pages of documentation with the advices included in it.
There will be many documents that will also require your signature.
Where do you keep all this documentation? Especially if you love to travel?
As an online finance consultant, we take advantage of technological advances. Therefore, we can safely send you all these documents online by email.
But the most interesting thing is that you can put your electronic signature! Use a few clicks to sign documents to flip your superuser, adjust your attachments, and implement Plan B.
All of these documents will be securely posted on an online portal that only you and your online financial advisor have access to.
Many people can approach this with skepticism, which also has its own explanation. This is a relatively new concept and people have a hard time getting used to some of the things that can also be done on an online platform, but it's a great tool to save you time and benefit from in the first place.
This is all the necessary information about getting a financial advisor in Chile, who will help you with every financial goal you have to achieve. The choice of course is up to you, but definitely online financial advisors win in this competition.
Pained by financial indecision? Want to invest with Adam?
Adam is an internationally recognised author on financial matters, with over 266.8 million answers views on Quora.com and a widely sold book on Amazon
Further Reading
Adamfayed.com was recently featured on Business Insider Japan. To see the article and other features in the press, click on the link below: