Expat financial advisor in Costa Rica in 2021 – that will be the topic of today's article.
I will compare some of the options available locally, alongside more portable, online and international options like what we offer.
For any questions, or if you are looking to invest as an expat, you can contact me using this form, or via the WhatsApp function below.
It makes sense to have a portable option as an expat, as opposed to a localised one, and that is something we specialise in.
Introduction
Residents of different countries often think about changing their country of residence. To discover something new for yourself, to see the world, to feel a new warm climate, to feel security and independence, to get acquainted with another culture is just a short list of the reasons.
In this article we will tell you a little about the state of Latin America, which stands out for its simple paperwork procedure, a decent standard of living and vibrant nature and after try to figure out how you can find a financial advisor in Costa Rica, a financial advisor's functionality and services provided by him. After we will compare the local and online financial advisors and give you a clear understanding of what is the best option for you.
Costa Rica is a country experiencing a stable economic recovery and strengthening of democratic institutions. Foreigners are respected and welcomed here, both as tourists and as new neighbors.
With a thriving tourism and business-friendly environment, the country provides a pleasant living environment while keeping costs relatively low. Quality free healthcare, decent schooling, and a thriving technology sector attracting talent from across South America are what you'll find in Costa Rica.
For many expats, Costa Rica is attractive because of the mild climate different from European countries and the simple procedure for legal immigration. Below are some prominent reasons to move to Costa Rica:
Cost of living in Costa Rica
The amount for a comfortable stay in Costa Rica is relatively low. Compared to any other country with Pacific ocean beaches and a robust economy, Costa Rica stands out in a positive way.
Immigrants often refer to the amount of about 340000-430000 Costa Rican colons (which is about $ 550-700 a month for a quiet residence in the country.
Food prices are fair, and the food industry is as developed as it takes to feed the population. The state also sets prices for products.
Local factories produce household appliances to a certain extent. Its quality is not perfect, but it is very far from the worst in the world. Of course, there are also imported goods in stores, only a little more expensive.
Investment opportunities
Business owners can easily find additional opportunities to implement their ideas. A transparent tax system and a convenient economy of the state provide a decent scope for entrepreneurship.
It is worth adding about the talents in the technology field. Intel operates in Costa Rica thanks to highly skilled local residents, and the country's established wage saves money for owners.
The government of the state has organized additional incentives for investment. These include, inter alia, exemption from corporate tax payments for the first eight years of employment. Some taxes are reduced by 50% for the next four years. Similar benefits apply to some industries, such as service business, manufacturing and processing.
Tax system of Costa Rica
The key principle of the tax system is simple and straightforward – territorial division. This means that only income earned domestically is taxed. Anything that comes from abroad remains completely untouched by the Costa Rican tax authorities. For this reason, Costa Rica is somewhat popular as an offshore jurisdiction. Which is quite fair.
A striking example of the attractiveness of the tax system is the absence of a capital gains tax. There is a small percentage of profits from business or trade in the country, but the numbers are small.
This system is great for immigrants whose income remains in their home country. It is impossible to find a better jurisdiction in the countries of Europe. Any income, whether it be pensions or business profits, is fully preserved, which makes it possible to spend time in peace without looking for additional economic loopholes in order to save your funds.
Obtaining citizenship
It is not difficult to obtain a residence permit or permanent residence in Costa Rica. The government has put together various systems so that everyone can legally move to the country without unnecessary bureaucracy.
For example, in order to obtain permanent residence as a wealthy person, you need to provide proof of the existence of a set amount. For this, a certificate from the bank has been provided stating that the amount is on the deposit of an individual.
The minimum amount for approval of permanent residence is $ 150,000. And be sure to transfer $ 2500 once a month to the Bank of Costa Rica for 5 years.
There is also a special program for pensioners. To obtain a temporary residence permit, in this case, you will need $ 1000 per month, and you must also spend at least 4 months in the country.
Immigration community
There are more and more people immigrating to Costa Rica over time. And with each newcomer following it is much easier to settle down. And although mainly representatives of the United States move there, they also tend to Costa Rica.
People want a favorable economic environment and a comfortable climate. It is not difficult to legalize life in the country.
So, Costa Rica is a very welcoming towards expats, full of kind people and new opportunities. It is very easy to immigrate and enjoy the immigration community. Also, Costa Rica gives the opportunity to invest and this developing country can be a good source for income. But to do this, you may need some help. But what kind of? Of course, related to finances, and that help can bring you an experienced financial advisor.
Making an investment in property, opening a bank account, sending money from and to Costa Rica to your family, budgeting, retirement planning, to do all this is not that easy, moreover in a completely foreign country. That is why we are continually trying to explain you the importance of a financial advisor, who will give you confidence in every financial step, as it is what he advised and predicted.
Who is a financial advisor?
A financial advisor (or financial consultant in some countries) is a certified investment professional who provides financial advice to clients to help them achieve their long-term financial goals for compensation. Financial advisors provide many different services such as investment management, tax planning, insurance, mortgages, retirement planning, and more. Some financial advisors may be paid a fixed fee, while others are paid a commission on the amount invested, depending on the governing laws of the country in which they operate.
A financial advisor helps clients set realistic financial goals and provides objective advice to help them achieve their goals. They help organize financial assets in a way that helps increase the client's financial well-being.
The term financial advisor is used in a broader context to encompass different types of financial professionals such as stock brokers, insurance agents, real estate managers, risk managers, tax and financial planners. A financial advisor can also be called an investment advisor, financial planner, or investment advisor.
What does a financial advisor do?
Financial advisors assess the financial needs of their clients and provide them with professional investment advice in the short and long term. The financial advisor discusses investment options with the couple.
Personal financial advisors typically do the following:
Organize meetings with clients in person to discuss their financial goals
Answer your clients' questions about investment options and potential risks and educate them in that way
Help clients plan for specific circumstances, such as spending on education or retirement
Track customer accounts and determine if changes are needed to improve account performance or adjust to life changes such as getting married or having children
Research investment opportunities
While most financial advisors offer advice on a wide range of topics, some specialize in areas such as retirement or risk management.
Once they have invested the funds, the client should receive regular investment reports made by his financial advisor. They monitor the client's investment and meet with each client at least once a year to inform them of potential investments. They may adjust the financial plan during this time due to changed circumstances of the client or due to changes in investment options.
A part of financial advisors are licensed to directly purchase and trade the financial products such as stocks, bonds, insurance and other securities. Depending on the agreement they have with their clients, consultants may have the clients' permission to make decisions about buying and selling stocks and bonds.
Local financial advisors
The difference between a local financial advisor and other types of financial advisors is actually the difference between a professional services approach and a product-specific approach. Of course, the rich local experience is an advantage.
Hiring a local advisor has one key benefit, which is the fact that allows you to meet with someone who will advise you according to the rules of a particular location, in this case according to Costa Rican rules.
Many firms cannot afford this. No matter if you are okay with doing business virtually, there will definitely be situations when you will feel the need to meet and talk with someone, who will give you valuable strategies and advices.
Other financial consulting companies usually divide their workload into separate departments. Your "advisor" is most likely an account manager who acts as a buffer between you and some of the other people in the back office who are actually doing the work.
Your "planning" probably comes from the planning department; your investment analysis most likely comes from an analyst who is far from what really matters in your life, and those who actually implement the strategy usually see you as just a bunch of "purchases" and "sales" that they make each shopping day. You simply won't be able to meet with a real "advisor" because these responsibilities have been divided among several people in different offices.
On the other hand, you should be able to meet with a consultant if you choose an independent service-oriented consulting firm. Again, hiring a local financial advisor is optional, but for most, face-to-face meetings bring a host of benefits.
Most advisors at large financial companies such as banks will receive some or all of their compensation for selling you a product, be it stocks, bonds, mutual funds, insurance policies, or annuities.
This creates an inevitable conflict of interest. The securities laws in this country recognize this fact and require these "advisors" to be at a lower level. This is called the "suitability" standard, which means they only need to consider whether the products they sell are suitable for your broad investment profile.
The highest standard is the "fiduciary" standard. An independent consultant, whether online or local, who agrees to abide by this standard must by law always put your best interests first.
These consultants never sell products, take commissions, or do anything else that might cause a conflict of interest. They weigh all the factors in your situation before making any recommendations. Their advice is 100% objective. No matter if you hire a local advisor or not, keep in mind that they are objective and always put their clients in a priority. Speaking of online financial advisors, let's talk a little about them.
Online financial advisors
Online financial advisors have been steadily gaining popularity over the years and for a variety of reasons.
One of the first reasons people started working with virtual financial advisors was to buy time in the olden days, since they didn't have to get in their car or sit in traffic to meet with their financial advisor when a phone call or Zoom meetings work just the same.
For people who travel frequently or plan to relocate to another part of the country (or live abroad), working with an online financial advisor will also ensure that your relationship doesn't end wherever you are.
Perhaps the most significant advancement accelerating the trend towards virtual financial consulting is the ability of financial consultants to specialize in serving a niche that would be impractical if limited to working with clients in their hometown.
This way, you have the opportunity to hire a financial advisor who truly understands your individual needs, based on their education, experience and commitment to helping people like you.
Location is the first benefit
Investors looking to hire a consultant in cities with high cost of living often struggle to find a consultant who is affordable or accepts them as a client if they do not meet the requirements based on their minimum assets.
Having a virtual relationship allows investors in, say, San Francisco or New York, to hire a consultant in Delaware or Mississippi who is likely to be more accessible and have a lower declared minimum asset, even if they have the same experience and level. service offers.
Everything should be in your time
Those professionals who work hard get a good salary, but they often cannot find a consultant who is available when they are – after hours. An online consultant is usually not limited to "office" hours and can contact you when you need it!
In times of intense financial stress, simply revising the annual plan is often not enough. As an investor, you will most likely prefer to have your financial planners or advisors available throughout the year.
The client / consultant relationship is not a set-and-forget relationship, but rather an ongoing dialogue. This includes ongoing text or email conversations, which are much more convenient than scheduled face-to-face meetings once a year.
Online documentation
Financial planning really requires a lot of different documents. Those receiving basic financial planning advice will easily find hundreds of pages of advice documentation.
There will be many documents that will also require your signature. As an online finance consultant, we are taking advantage of technological advances as there are many clouds and secure platforms that will store your financial data. Therefore, we can safely send you all these documents online by email.
But the most incredible thing is the opportunity to put an electronic signature! Use a few clicks to sign documents to flip your superuser, customize attachments, and implement Plan B.
All of these documents will be securely posted on an online portal that only you and your online financial advisor have access to.
Many people can approach this with skepticism, which also has its own explanation. It's a relatively new concept and it's hard for people to get used to some of the things that can also be done on an online platform, but it's a great tool that saves you time and benefits in the first place.
Benefits of hiring a financial advisor
There are many advantages in hiring an advisor who will help you in making serious investment decisions, use the right banks, help you in the retirement planning and much more. Let's take a look at some of the benefits.
You will receive professional guidance
While you are best at deciding how you want to manage your finances, getting advice from financial advisors can be a good idea. These professionals have completed several trainings and are highly qualified. Moreover, with years of experience, they can better advise you on where to invest at the moment. This is due to the fact that they have dealt with various financial problems and thus are highly aware of what works and what does not, based on the individual needs and goals of each person.
You can say goodbye to your tax problems
Huge amounts of taxes on investments and assets can surpass the very purpose of their ownership. A good financial advisor understands this and organizes your finances in such a way that your tax expenses are kept to a minimum. High taxes mean low profits. Even seemingly promising investments can turn out to be the wrong decision due to the taxes associated with them. An independent financial advisor will help you here. They will not only help you reduce taxable profits, but also keep you up to date with the latest tax laws and amendments.
You can benefit from their research skills The role of an independent financial advisor requires them to be active researchers. In-depth research across industries, sectors, and markets helps them stay competitive. They are knowledgeable about various sectors, financial markets, risks, applicable laws, tax rules, and other areas of financial management. That way, when you approach them with your problems, they are well prepared to help you make informed decisions. This, in turn, will help minimize investment risks.
You can count on them to manage your finances
In a fast and progressive world, you already have a lot to do. Even though you want to, it is possible that you will find it difficult to carve out time from your busy schedule to manage your finances. With a financial advisor by your side, you don't have to worry about your money. These professionals use their skills and experience to make sure your money is good. While you work, financial advisors can make your money work for you. They will take care of a wide range of economic issues and responsibilities on your behalf and find the best ways to create wealth.
You can benefit from their experiences and views
Financial advisors not only have many years of experience, but also have a clear point of view. They analyze your financial decisions from a long-term perspective, which is a must for a successful investment. They also balance your decisions and help make sure emotions don't affect your return on investment.
Your investments will be checked regularly
The importance of analyzing your investments cannot be overstated. It is only when you track the performance of your investments that you know how well they are meeting your goals. An independent financial advisor tracks your investments and sends you regular reports. They can also better tell you if you should keep investing or withdrawing funds based on their market review.
Pained by financial indecision? Want to invest with Adam?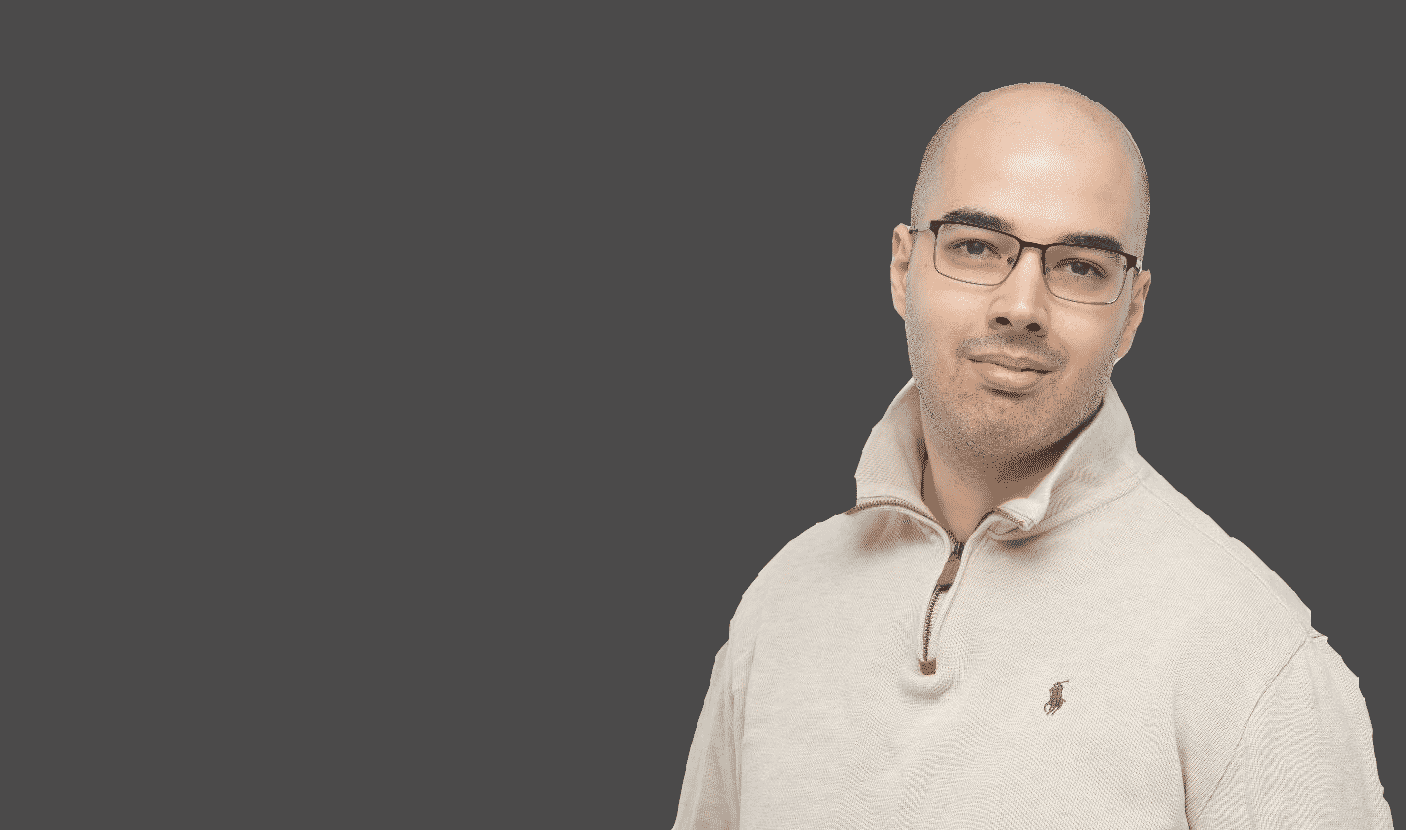 Adam is an internationally recognized author on financial matters, with over 281.1 million answers views on Quora.com and a widely sold book on Amazon