Expat financial advisor in Egypt – that will be the topic of this article.
I will compare some of the options available locally, alongside more portable, online and international options like what we offer.
For any questions, or if you are looking to invest as an expat, you can contact me using this form, or via the WhatsApp function below.
It makes sense to have a portable option as an expat, as opposed to a localised one, and that is something we specialise in.
Introduction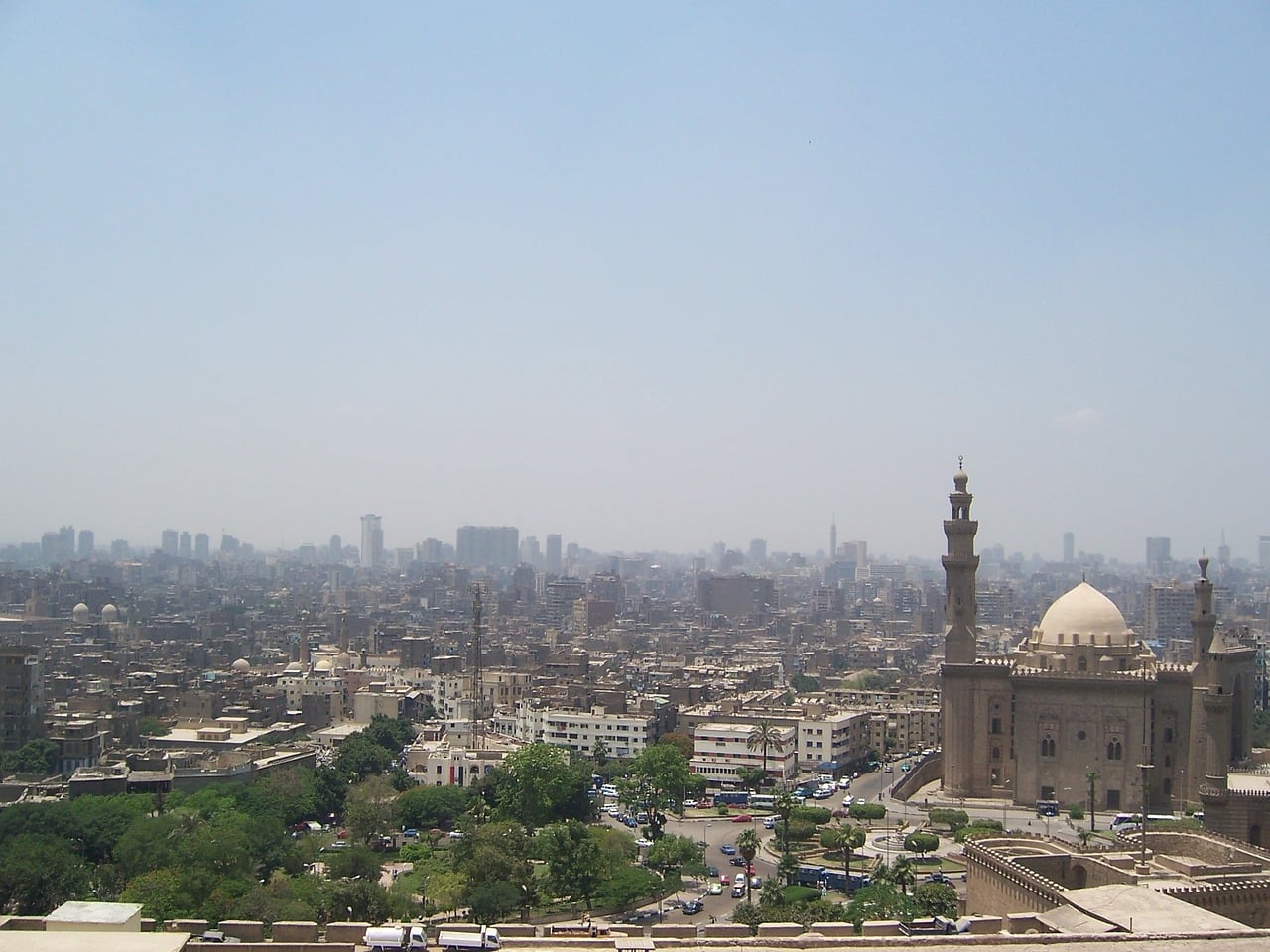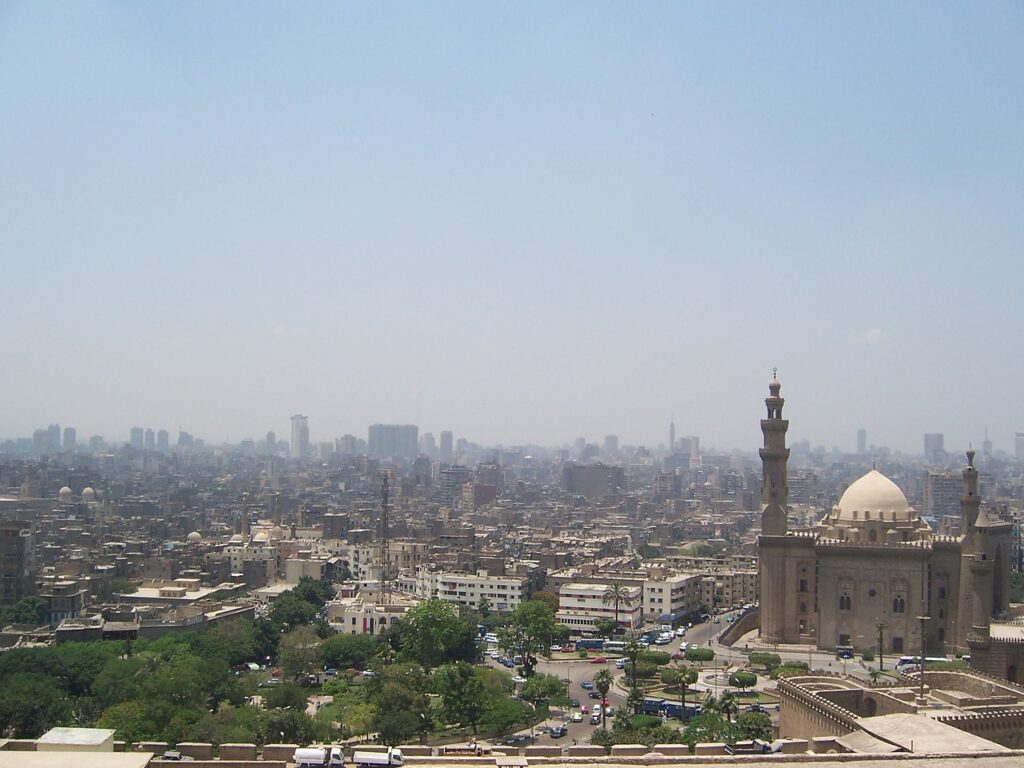 APE – The Arab Republic of Egypt today is a leader on the African continent in many respects – living standards, dynamics of economic development, tourist flow. Egypt is the oldest known country in the world, its history goes back millennia.
His land holds many unsolved secrets that await their discoverers. Today's Egypt is interesting not only for tourists and historians. Many Russians and their neighbors in the CIS countries want to move to Egypt, opening up wide opportunities there for business development, education and a decent life.
Egypt does not belong to the category of countries that can be called a dream for a expats. Therefore, along with the advantages, living in Egypt has many disadvantages. Both are worth considering in more detail.
Let's start with the advantages:
for a resident of Egypt, the cost of medical care in public clinics, the price of tickets for various types of transport, as well as many administrative services are half as much as for a non-resident. In Egypt, there is a practice (typical, by the way, for African countries) when a tourist or just a foreigner pays much more than a citizen or resident;
there is a right to purchase real estate within the Egyptian territory, as well as its unhindered visit;
the possibility of registering and doing business in Egypt is open for a resident;
the holder of the status of a temporary or permanent resident of Egypt can legally find a job;
opportunities for investing in the economy are open for a resident of the country;
finally, a resident has the right to obtain citizenship after a certain period of time.
Of course a few words about the disadvantages:
Egypt is an exporter of labor, so it is not worth considering it as a country for labor migration. Only highly qualified foreign specialists who have a contract with Egyptian companies can work there for a lot of money;
the country has an unstable (after the Arab Spring) political situation;
apart from resort areas, the crime situation will not make you feel completely safe;
the epidemiological situation in certain regions of the country raises concerns;
the climate of Egypt is not suitable for everyone;
we should not forget that Egypt is an Islamic country, therefore it will be necessary to comply with all the rules and laws of the Muslim society. Only 15% of native Egyptians identify themselves as Christians. According to unofficial information, Christians are subject to some discrimination in the labor market.
Egypt's economy overview
Advantages: Developed tourist infrastructure. Money transfers from citizens working abroad. Fees for the carriage of goods through the Suez Canal. Agricultural products, especially cotton (Egypt accounts for about 3% of the world's total cotton production).
Weaknesses: Dependence on imports. The threat of terrorism has caused a temporary decline in tourism revenues; in 2009, due to the crisis, tourism revenues declined again.
GDP per capita in 2021 is $ 3050. Agriculture employs 32% of the working population, industry 17%, services 51%. Unemployment is 7.4% (in 2021), 20% of the population is below the poverty line.
Phosphate mining is concentrated in the area of ​​the Red Sea coast, in the Nile Valley – iron ore, in the Nile Delta – table salt.
Of the manufacturing industries, the textile industry is especially developed, mainly the production of cotton yarn (275 thousand tons of yarn in 1995-1996) and fabrics, as well as food flavoring and sewing. The main centers are Cairo, Alexandria, El Mahalla El Kubra.
Agriculture cultivates cotton, rice, corn, other cereals, legumes, fruits, vegetables; cattle are raised.
Do you need a financial advisor in Egypt?
As mentioned above, Egypt is a great place for high-skilled professionals, who move to live and work there. So in many cases, these people usually face the need of a financial assistance, such as in making investments in Egyptian property, or they may need to open a savings account, or just send money abroad to their family, etc.
The reasons can be listed endlessly, but when you are alone in a foreign country and unaware of primitive and easiest things, you can spend weeks on researches and in result do not find the best for you option, as the Internet is sometimes full of scam.
You will need someone who can give you advices on how to move on, recommend the best banks with best interest rates, or simply show you the most cost-effective way to send money to your family.
That "somebody" is usually a financial advisor, a professional, experienced and skilled individual, who is ready to take care of your funds, help you properly invest it, open a bank account with best rates and conditions and of course find for you a low-fee ways to send money.
In this article, we will mainly talk about the need of a financial advisor, his functionality and how he can help you to reach your financial goals in a short timeframe. Of course, we will talk about three totally different types of advisors and help you to choose the best for you.
What services a financial advisor can offer?
Professional financial advisors conduct a "fact-finding" by asking you detailed questions about your circumstances, your goals, and how and to what extent you are willing and willing to take risks with your investments. They can then recommend financial products that are suitable and affordable for you.
What are the benefits of getting advice?
If you buy an investment product based on financial advice and advice, you should get a product that suits your needs and suits your specific circumstances.
Depending on the type of advisor you are using, you may also have access to a wider range of options than you could realistically evaluate on your own.
You will also have more protection in case something goes wrong if you buy on the advice. For example, protection will be granted if inappropriate advice is given or if it turns out that your advisor was not acting in your best interest. Likewise, investors who are not consulted will also be protected if they are misled or mis-sold a product.
So when do you need financial advice?
The answer depends partly on the product and partly on other factors.
Cash savings products
Whether you are looking to deposit money in savings accounts, cash intermediaries, or fixed rate savings bonds, you can confidently assess your options using comparison sites and spreadsheets. Since these products are relatively easy to understand, you may feel like you don't need financial advice and can easily buy them directly from suppliers.
Investments
If you are thinking of investing in stocks, mutual funds and other investments, you can be sure to buy them directly from a broker or fund without heeding the advice. However, these products are more difficult to understand than money-saving products, and without taking advice, you may not consider all the options available to you.
There is also a risk that you will buy a product that does not suit you because you do not understand it.
Ask yourself the following questions:
Can you afford to lose money?
Do you have time to research?
Do you have a lot of experience, knowledge or skills when it comes to investing?
If something goes wrong, are you comfortable with taking responsibility for poor investment decisions?
If the answer to any of these questions is "No," then the best option may be to seek financial advice.
When trying to make a decision, also be aware of the cost of commissions versus the financial and emotional costs of making a mistake if you make a purchase without advice.
Insurance or mortgage
Some insurance products and mortgages can be purchased from price comparison sites or directly from vendors.
However, you can also talk to specialized brokers who will tell you about the different options and may be able to get you a better deal. It's up to you whether you buy with or without advice.
Pensions
If your employer offers a workplace pension, they may also offer you access to advice or guidance on joining their scheme.
You should take advantage of this offer if available.
If you are looking to invest in a personal pension to increase your existing pension, or to combine different banks from existing pensions, it's usually better to get advice if you don't really understand how these products work.
Pensions are a long-term investment, so you need to make sure you understand the types of funds you invest in, the risks and suitability for your particular situation.
Types of financial advisors
To understand what you want and what is your goal, we will try to review three most common types of financial advisors.
Bank financial advisor
The bank's financial advisors help their clients determine how best to manage their money through short-term and long-term investment planning. Usually they work with individuals, financial or corporate clients, such as bank or other financial institution employees.
Most of them are graduates of finance, accounting or business faculties and have completed related courses such as risk management, taxes, and real estate planning. Certain positions, such as those requiring the sale of stocks and bonds, require licensing, and professional certifications are useful for advancing career development.
Seems all good, but one aspect of a financial advisor career includes selling various financial products of a bank, such as stocks, bonds, insurance policies, and other financial instruments offered by a bank or financial institution. In some cases, consultants may be required to obtain one or more licenses to conduct or advise on these types of business transactions.
The experience and licensing of various financial products and services usually increases the earning potential of a bank financial advisor, especially one who works on commissions.
The bank's financial advisors work with clients on ways to manage their money. These consultants can be generalists or they can specialize in one aspect of personal finance. Anyways, here we are to show you some of the best banks in Egypt that you can consider for further cooperation.
National Bank of Egypt (NBE)
The National Bank of Egypt, founded in 1898, is the oldest bank in Egypt. NBE suggests its clients retail, corporate and investment banking services. The company is headquartered in Cairo and employs approximately 16,200 people.
It serves 413 branches and 3,823 ATMs throughout the country. It also has branches in New York and Shanghai, as well as offices in Johannesburg, Dubai and Addis Ababa. In 2016, the bank's total assets amounted to USD 63.20 billion and net profit – USD 595 million.
The bank offers two types of savings account: for local currency and foreign currency (EUR, POUND), with a minimum investment of EGP 100.
Banque du Caire
Banque de Caire, headquartered in Cairo, operates as a subsidiary of Banque Misr and offers retail and commercial banking services in the country. Founded in 1952, the bank has 150 branches throughout the country. Since it operates as a subsidiary, no asset and income information is available.
It is available in four different currencies, local currency, dollar, euro and pound sterling, which is great for expats to save their money. The minimum investment is EGP 1000. The interest rates are different depending on the currency you have chosen.
Local financial advisor
Being an expat in Egypt will definitely make you face something called "money transfer", either sending it or receiving. Especially if you moved to Egypt to work, you will definitely need to find the most cost-effective way to complete that, which will not hit your wallet.
In this case, you will probably need a local financial advisor who will suggest you the best options out there in Egyptian financial market, low commissions, fast deliveries, and more.
Anyways, we have prepared a list of best money transferring companies with their advantages.
Xoom
Available if you deposit money from a bank account. Xoom charges a small fee for bank transfers to many destinations, no matter how much you send.
Xoom is fast. In most cases, money can arrive within minutes, even transfers financed from bank accounts, which for some competitors can take an entire week.
High transfer limits for verified accounts. Send up to $ 50,000 per day to the recipient's bank account, verifying personal information through Xoom.
Minimum low gear. To transfer money using Xoom, you must transfer at least $ 10.
Easy to use site. Xoom organizes its website by the country you are currently in, so you can see detailed information according to your country: costs, money transfer speed and shipping options are all available for your transfer without logging in. For regular customers, there is a function that allows you to quickly send a transfer that you have already made.
TransferWise
Delivery in minutes. Fast delivery of transfers from a debit or credit card is possible.
Low fees. The fixed cost for many countries is a combination of a fixed amount of about US $ 1 and a percentage of just under 1% of the transfer amount. Credit card fees are higher. Using an ACH transfer from your bank account or debit card is generally cheaper. If you pay by bank transfer to Wise, your fees will be the same as for an ACH transfer, but your bank will most likely charge a fee.
No extra charges. Unlike banks and other providers, Wise does not charge an exchange rate premium on its transfers. It targets the mid-market rate, which fluctuates from minute to minute.
Western Union
Fast transfers are available. Money or debit card transfers can be delivered to destinations in the US and overseas within minutes. The recipient may have received the cash at a physical location, such as a supermarket or bank.
You can send cash. But this is not an option for many international money transfer companies.
Online financial advisor
Don't be scared of the word "online", the fact that you and your advisor are in touch through online platforms, changes nothing except adding a comfort. Hiring a financial advisor online is a new concept. Since technology and the Internet became global, all goods and services have settled in the digital space, and finance management is not an exception.
However, having an online financial advisor has its advantages, and here we are to present some of them:
Hiring a financial advisor does not necessarily mean that you have to meet with him and speak with him in person. Thanks to technology, you can talk to your advisor online, even if you live 1000 miles away.
The convenience of an online finance advisor cannot be overemphasized. You don't need to drive to work or travel to the nearest bank or finance company to speak with a professional. Plus, you can easily send or share documents by email or in the cloud and get the answers you want much faster.
Individual approach to your case
An online financial advisor is not the same as a robot consultant or even a bank advisor in many ways. First, you get real and personalized advice from a real expert who is well versed in finance and investment, not someone who wants to sell you the bank products.
This is essential for those who want a healthy look at their finances and give advice as a professional. Sometimes the software or algorithm doesn't match, especially if your problems are a little more complex.
Comparatively low commissions
Of course the cost will decrease if you decide to hire an online financial advisor, as he doesn't own a luxury office, and other attributes that will affect the cost. What he need is a computer, an internet and a good skilled and experienced brain.
They also cost lower than regular companies or financial institutions who provide financial advisory. It's also a smarter choice when you want to save money and spend less while understanding if you really need a financial advisor. The benefits you get from this multiply when you decide to do a second or third session.
Hire only a reliable online financial advisor to get the best service. After all, your money is hard-earned and you will definitely need someone to show you how to maintain and grow your fortune to new heights.
Financial planning requires really a lot of different documents. Those receiving basic financial planning advice will easily find hundreds of pages of documentation with tips included.
There will be many documents that will also require your signature. As an online finance advisor, we are taking advantage of technological advances, as there are many clouds and safe platforms where your financial data will be kept. Therefore, we can safely send you all these documents online by email.
But the most incredible part is the opportunity of putting an electronic signature! Use a few clicks to sign documents to flip your superuser, customize attachments, and implement Plan B.
All of these documents will be securely posted on an online portal that only you and your online financial advisor have access to.
Many people can approach this with skepticism, which also has its own explanation. It's a relatively new concept and it's hard for people to get used to some of the things that can also be done on an online platform, but it's a great tool that saves you time and benefits in the first place.
This is all the information you have to know on how to find a financial advisor in Egypt, how you can benefit from the advisors and what they can do for you. We hope this article was informative and will help you with further decisions and now you are sure what you want.
Pained by financial indecision? Want to invest with Adam?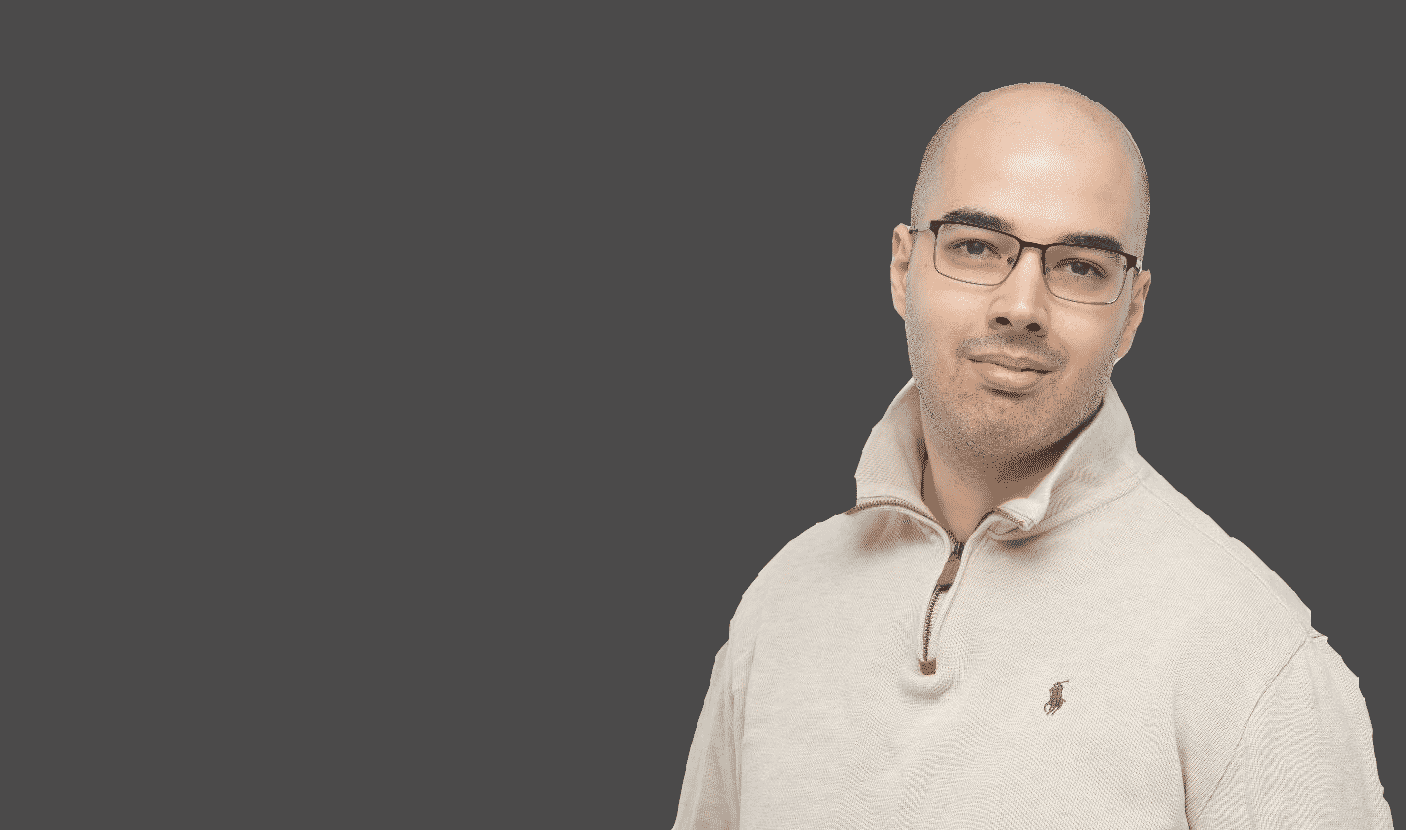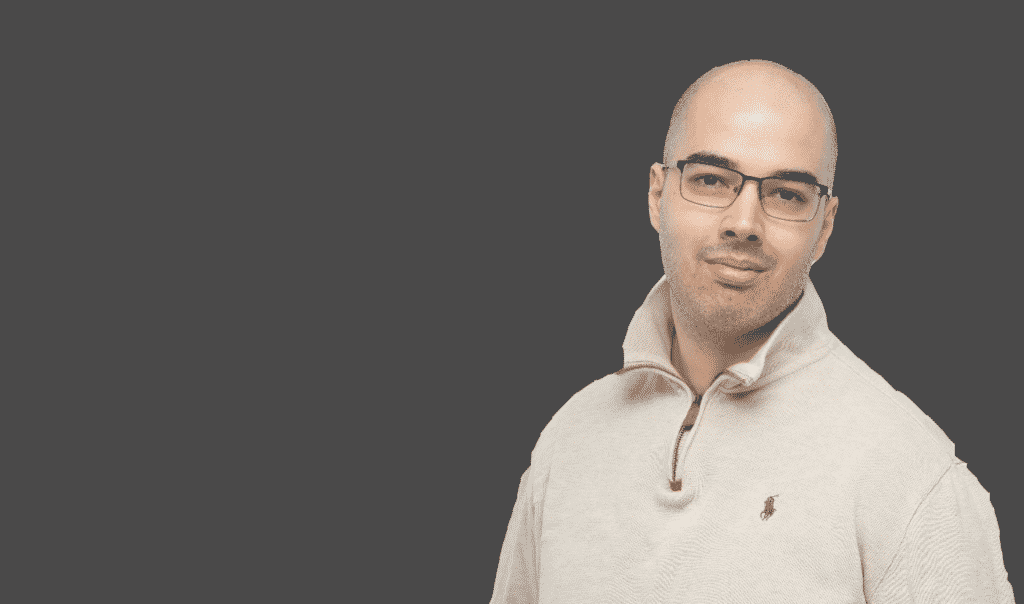 Adam is an internationally recognised author on financial matters, with over 271.8 million answers views on Quora.com and a widely sold book on Amazon
Further Reading
In the article below, taken directly from my online Quora answers, I spoke about the following issues and subjects:
Why do people buy non-dividend paying stocks like Amazon? Can there ever be a justification for doing this?
Is Japan a lonely place to be as an expat, and how does it compare to somewhere more international like London in the UK?
If you are moving overseas as an expat, what should you take into consideration?
Given the weakness in the United States Dollar, should you change money into Euros or another currency?
Is it possible to set up a company in the US, like an LLC, remotely and with banking? Do alternative options exist such as the UK or some offshore jurisdictions?
To read more click on the link below