Expat financial advisor in Jamaica – that will be the title of this article.
I will compare some of the options available locally, alongside more portable, online, and international options like what we offer.
For any questions, or if you are looking to invest as an expat, you can contact me using this form, or via the WhatsApp function below.
It makes sense to have a portable option as an expat, as opposed to a localized one, and that is something we specialize in.
Introduction
Jamaica is a small state (almost 3 million people live here), but it has a strong brand. Tourists heading to an island in the Caribbean are offered a Jamaican relaxed lifestyle to the rhythms of reggae along with accommodation, meals, and transfers.
All this, apparently, is in demand, since tourism and the service sector form the basis of the country's economy. In the last years, Jamaica was visited by 4.3 million tourists, which brought the country about 3 billion US dollars. The island also produces bauxite (an aluminum-containing rock), sugarcane and bananas, clothing, and rum. But most of the population still feeds, drinks, and entertains the guests of the island.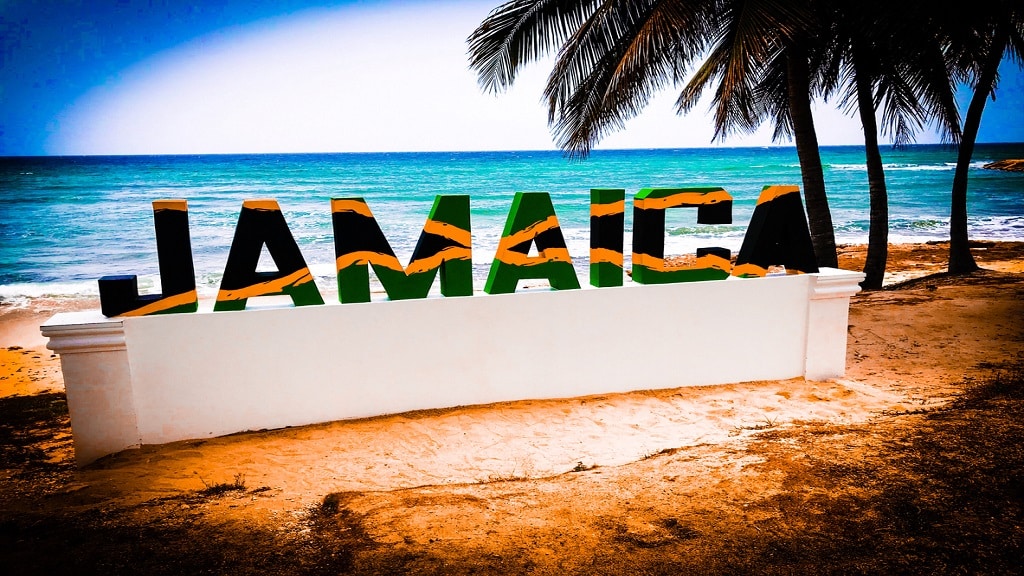 The main industries in which the Jamaicans are employed are tourism, manufacturing, agriculture, and bauxite mining. Low wages are usually found in people who do unskilled labor. These are maids, gardeners, cashiers in small stores, dishwashers, and waiters.
Good salaries are received by doctors, taxi drivers, dentists, managers, pastors, realtors, teachers, police officers, and the military. Owners of their own business usually have a high income – mainly restaurants, bars, shops, hotels, but also manufacturing.
Jamaicans do not like to talk about their income very much and prefer to answer "little" or "enough" to questions about salary. You might even think that their income is actually small. But, for example, a police officer receives from 75 thousand Jamaican dollars per month, plus there are bonuses for rank and length of service.
A military man, depending on his rank, can earn from 140 thousand Jamaican dollars. In addition, many civil servants have additional benefits. For example, officials or doctors of state clinics have the right to import any car into the country every three years without customs clearance. They use this with pleasure, buying expensive cars for themselves, and then reselling them after three years.
The minimum wage in Jamaica is approximately 30,000 Jamaican dollars. A maid in a budget hotel can receive 1,300 Jamaican dollars per day, a hairdresser – 4,000 Jamaican dollars, a minibus driver – from 6,500 Jamaican dollars, but will be spent on car maintenance. The official average earnings are 1,200 US dollars or 160,000 Jamaican dollars per month, but according to other sources, most of the population receives about 90,000 Jamaican dollars.
Often Jamaicans are looking for work in other countries – mainly in the USA and Canada, where they pay more. Nurses and school teachers usually earn no more than 100 thousand Jamaican dollars per month in their homeland, and somewhere in the village even less – about 50 thousand. Prices on the island are quite high, especially when compared with the same America and Canada. Many go to these countries not to earn money, but to buy clothes and equipment.
The pros and cons of living in Jamaica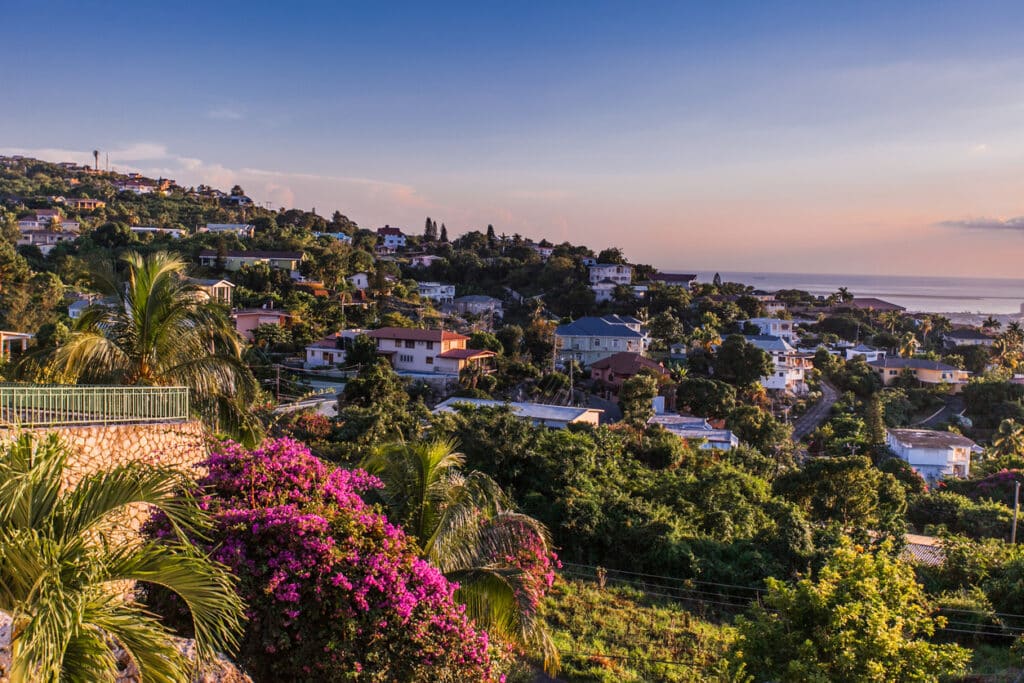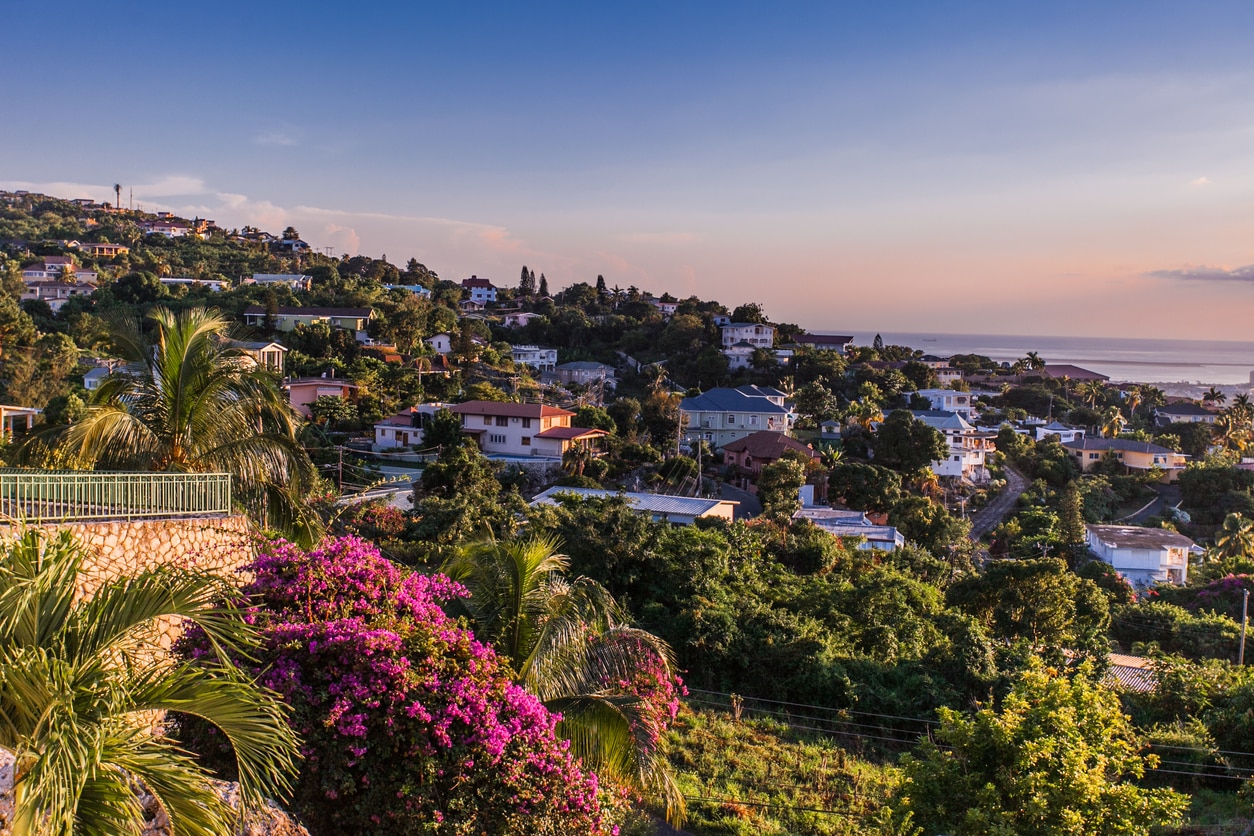 The positive aspects include English, which is used as the state language, a tropical, but not too sultry climate without sharp temperature fluctuations. However, it is worth remembering that most of the inhabitants of this country are descendants of African slaves brought to work on numerous plantations. Their life, mentality and culture are quite different from those familiar to many Europeans or Americans. And in terms of the cost of living, Jamaica is one of the most expensive countries.
And yet, if the desire to leave for permanent residence in this country outweighs all the inconveniences of such a decision, then it will not be superfluous to learn about the ways how to do this. Moreover, emigration to tropical countries is a fairly common phenomenon in the modern world. There are legal ways to make Jamaica your home country.
How to become a citizen of Jamaica?
The easiest way to get Jamaican citizenship is to be born on the island. According to the "right of the soil", birth on the territory of a country gives a person the right to become its citizen. Even if his parents are foreigners.
However, a child, one of whose parents, even the adoptive, is a citizen of Jamaica, can also apply for citizenship, wherever he was born.
It is somewhat more difficult for adults to become full citizens. The shortest way is to marry a Jamaican. But there are a number of important points. You will have to collect and submit a lot of documents, as well as pay about $ 130. But the issue of citizenship will be considered only after the authorities are convinced that the marriage is not fictitious, that is, its purpose is not precisely immigration.
All the rest are waiting for the naturalization process. On the one hand, it is facilitated by the country's openness to those who can invest in its development, and on the other hand, it is constrained by the lack of state support programs for foreigners who have chosen Jamaica for permanent residence.
How to get a residence permit in the country?
This is one of the surefire ways to get a residence permit. Investments are welcomed by all countries and Jamaica is no exception. Moreover, various industries provide benefits to foreign investors, increasing the attractiveness of their country for businessmen.
The advantage of starting a business in this Latin American country is the almost complete absence of bureaucratic obstacles.
It is enough to pay the registration fee and receive several documents. For a fee, of course. In three days, all the information will be verified, and after only two weeks you can get all the necessary certificates. And from that moment to start work and the process of obtaining a residence permit.
To do this, you will have to turn to the state represented by the Ministry of Security and Justice. In addition to the application, a sample of which is provided, information on income will be required to enable the applicant to live without being employed. Starting your own business does not automatically entitle you to receive wages in Jamaica. They will also require the applicant to know that he has no criminal record for any crimes, including traffic violations.
The decision on whether to allow a foreigner to stay permanently is made individually. Refusals without explanation are possible but rare. After seven years, if a foreigner who wants to live permanently on the island has not been noticed in offenses, he can already apply for full citizenship.
Buying a property in Jamaica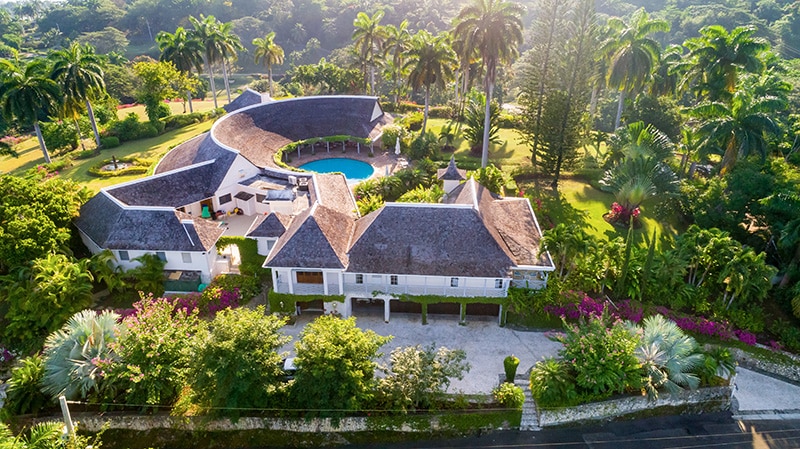 Buying an apartment, house or villa also makes it possible to permanently reside in Jamaica. If, of course, it is possible to confirm not only the availability of funds for the purchase of real estate but also sufficient income for its maintenance and your stay on the island. Buying a home, like opening your own company, does not automatically give you the right to get a job and receive a salary.
So for real estate buyers, there are the following opportunities to obtain a residence permit:
confirm your status of a wealthy person and live on income from abroad;
to have your own business in Jamaica and profit from it;
get a work permit.
To make investments or start a business in Jamaica, you will probably need a help or assistance of someone specialized in this kind of operations. That is why usually foreign business people come to a financial advisor, to get a professional assistance, strategies, and tips on how to reach their financial goals.
In this article, we will talk about the financial advisor profession, how this specialist can help you, what is this specialist's main role and what you should pay attention to while hiring an advisor.
Who is a financial advisor?
A financial advisor provides clients with financial advice or advice regarding compensation. Financial consultants (sometimes called consultants) can provide many different services such as investment management, tax planning, and real estate planning. Financial advisors are increasingly working on a one-stop-shop basis, offering everything from portfolio management to insurance products.
Financial advisor is actually a term with no specific responsibilities. As a result, many different types of financial professionals can be described in this heading. Stockbrokers, insurance agents, tax preparers, investment managers, and financial planners can all be considered financial advisors. Real estate planners and bankers can also fall under this umbrella.
However, an important distinction can be made: the financial advisor must actually provide advice and guidance. A financial advisor can be distinguished from a stockbroker who simply publishes transactions for clients or a tax accountant who simply prepares tax returns without advising on how to increase tax breaks.
Typically, a financial advisor is an independent practitioner acting as a trustee, in which the client's interests prevail over his own.
Some agents and brokers choose to practice in this capacity as a proxy to attract clients. However, the structure of their remuneration is such that they are bound by the contracts of the companies in which they work.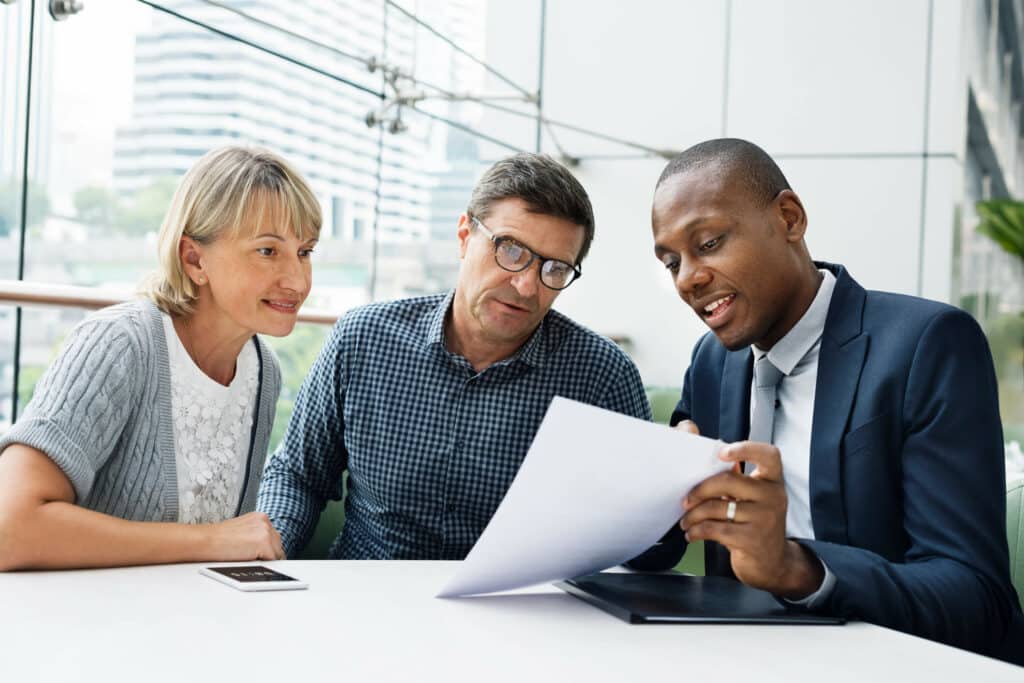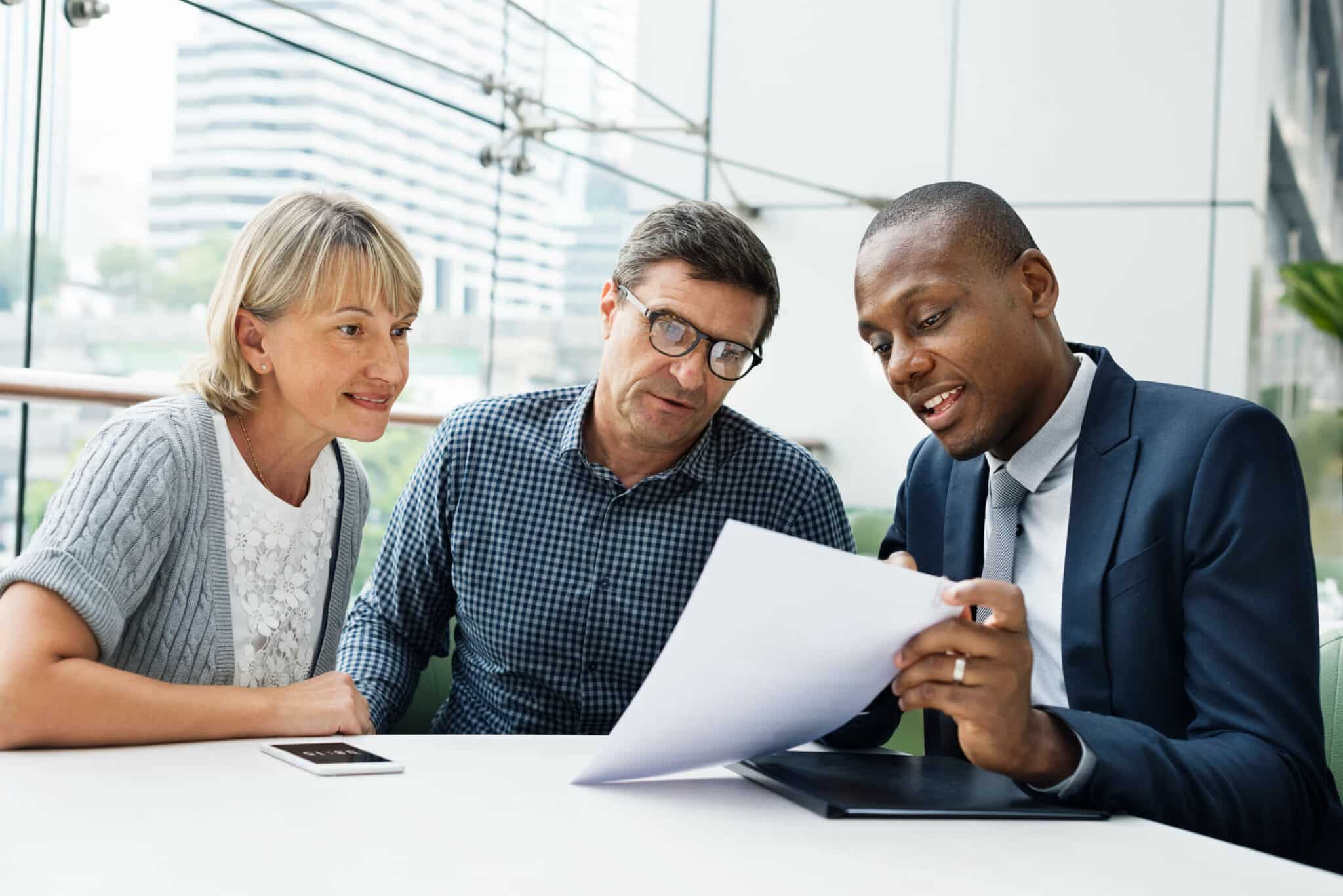 How can a financial advisor help you?
A financial advisor helps the client plan both short-term and long-term financial goals. These goals may include saving for retirement, college education, and ensuring that the client has an appropriate insurance plan to ensure a stable financial future. Their main purpose is to advise on financial security issues.
To become a certified financial advisor, a bachelor's degree in finance, economics, accounting, business mathematics, or law is required. The Master of Business Administration will definitely improve your career opportunities. It is highly recommended to take courses in investment and risk management along with courses in tax and estate planning.
Financial advisors assist clients in their financial planning. The client's life can also suddenly change, so a financial adjustment will be required. For example, it can be a death in a family, marriage or divorce, a chronic illness or disability, or a person can receive a large sum of money.
A financial advisor can help plan college preparation for herself or her children. While most financial advisors work in offices, a quarter of them are self-employed. They can attend conferences and seminars to communicate and promote themselves to meet potential clients.
The heavy responsibility of investing in personal savings and helping them secure retirement requires both financial knowledge and interpersonal skills. Personal financial advisors provide advice on investment, homeownership, real estate planning, and more to help people manage their finances and plan for the future. Personal financial advisors start by identifying the client's financial needs and the degree of risk they are taking and then help them set short and long-term goals.
Financial advisors are experts on the benefits and limitations of many different types of investments such as mutual funds, stocks and bonds, real estate and related topics such as insurance and the tax implications of various investments. Marketing their services to potential clients is a constant part of the job. To expand the client base, personal financial advisors run workshops, participate in networking events, and seek referrals from current clients. Typically, consultants meet with clients annually to discuss their investment portfolio and make changes.
Most personal financial advisors work in finance and insurance, while many others are self-employed. They usually work in offices full time, and some may meet with clients in the evenings and on weekends.
Personal financial advisors usually require a bachelor's degree; specializing in finance, economics, accounting, mathematics or law are all good preparation. Finance is a highly regulated area: certain licenses are required to sell a various investment or insurance products.
Financial advisors cannot be universal. They receive different degrees and certificates. They have different origins.
Simply put, financial advisors can help you with all kinds of financial planning, which means they can help you with any financial activity, from budgeting to retirement savings.
Real estate planning or investments planning specialists are types of financial advisors that you can meet during your financial travel to Jamaica. To accomplish all of these tasks and achieve your financial goals, from small to really large investments, as mentioned above, we will try to consider two main types of financial advisors.
What is the difference between a local financial advisor and an online advisor?
To understand this, you should continue reading, we will go over each type and give you a clear idea of ​​what you will need in Jamaica.
Local financial advisors
The difference between a local financial advisor and other types of financial advisors is actually the difference between a professional service approach and a specific product approach. Of course, a wealth of local experience is an asset.
Having a local financial advisor has one key benefit. Selecting a local financial advisor allows you to meet with someone who will advise you on the rules of a particular location.
National firms cannot afford this. Even if you are comfortable doing business online, there will inevitably be times when you want to meet and speak honestly with the person who is giving you advice.
Other financial consulting companies usually distribute their workload to separate departments. Your "advisor" is most likely an account manager who acts as a buffer between you and some of the other people in the back office who are actually doing the work.
Your "planning" probably comes from the planning department; your investment analysis most likely comes from an analyst who is far from what really matters in your life, and those who actually implement the strategy usually see you as just a bunch of "purchases" and "sales" that they make each shopping day. You simply won't be able to meet with a real "advisor" because these responsibilities have been divided among several people in different offices.
On the other hand, you should be able to meet with a consultant if you choose an independent service-oriented consulting firm. Again, hiring a local financial advisor is optional, but for most, face-to-face meetings bring a host of benefits.
Most "consultants" at large financial companies such as banks will receive some or all of their compensation for selling you a product, be it stocks, bonds, mutual funds, insurance policies, or annuities.
This creates an inevitable conflict of interest. The securities laws in this country recognize this fact and require these "advisors" to be at a lower level. This is called the "suitability" standard, which means they only need to consider whether the products they sell are suitable for your broad investment profile.
The highest standard is the "fiduciary" standard. An independent consultant, whether online or local, who agrees to abide by this standard must by law always put your best interests first.
These consultants never sell products, take commissions, or do anything else that might cause a conflict of interest. They weigh all the factors in your situation before making any recommendations. Their advice is 100% objective. Whether you hire a local financial advisor or not, what's really important is that he is objective and puts his clients first. Speaking of online financial advisors, let's talk a little about them.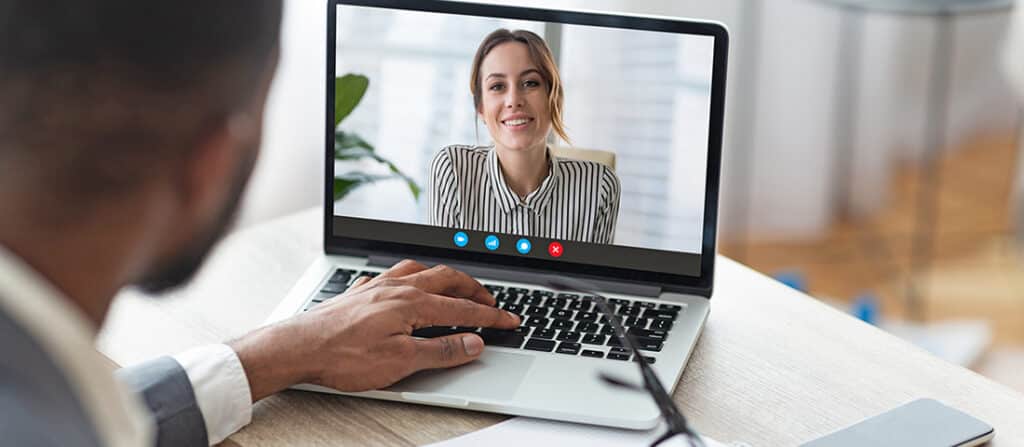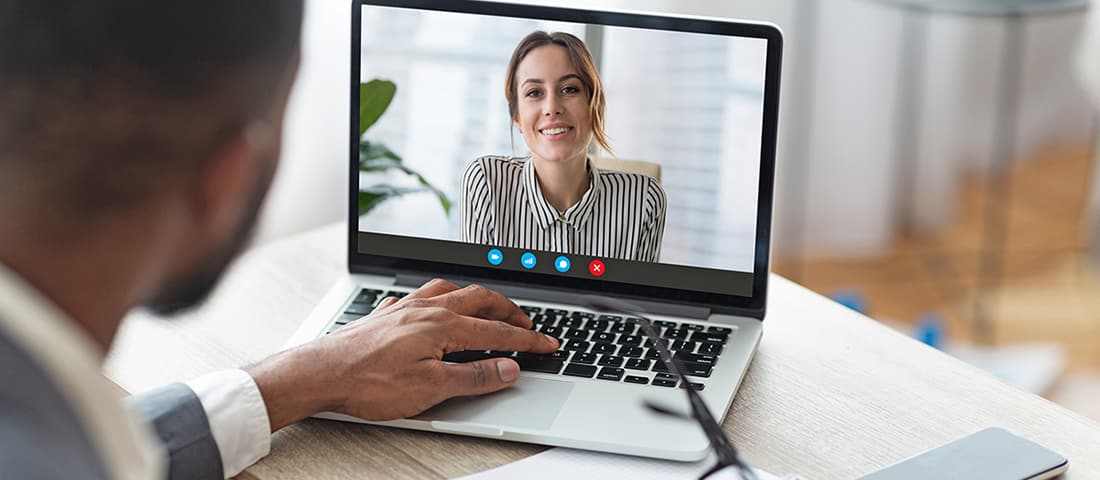 Online financial advisors
Online or virtual financial advisor is a new concept of this century. An online consultant helps clients select investments and develop short- and long-term financial planning strategies.
In this role, you usually do not meet with your clients in person; you communicate with customers via phone calls, email, video conferencing, and chat applications.
The work of a financial advisor includes assessing the current financial condition of your clients by analyzing their assets, investments, and other financial decisions they make, such as retirement plans and life insurance policies.
After you have estimated their finances, you define an investment and budget plan to meet your client's financial goals.
The plan may include regular savings deposits to increase their emergency funds, open college accounts for children, or invest in retirement plans.
How to choose a financial advisor?
Below are some tips that will help beginners to make a right decision before trusting your funds to a financial advisor.
Learn about various financial advisors
What is a financial advisor? This job description includes more responsibilities than you think, so make sure you know a little more about what you are looking for.
Some financial advisors are like coaches. They can help you make basic financial decisions and teach you the right spending, saving, and borrowing habits.
Other financial advisors provide high-level investment management for the wealthiest individuals and businesses.
Determine Why You Need Financial Advice
Finding the right financial advisor becomes easier when you decide why you need one.
Are you at the very beginning of your career and want to know how much and how to save for your financial goals?
Are you paying for your child's schooling or are you dealing with finances during a divorce? Most likely, there is an advisor for your specific situation.
Meet potential financial advisors or brokers
Once you have identified a few potential consultants in your area or city that suit your needs, start calling and making appointments.
The advisor makes money in a variety of ways – like commissions on product sales, an annual percentage of an investor's assets, or an hourly rate – so don't be afraid to ask for details.
"Different payment structures can create different incentives," says Rosca. "If someone is only paid to sell an investment, that means if they don't sell anything to you, they don't make any money."
If the consultant does not want to discuss these details, do not be afraid to go to someone else. The most important thing is that you understand what is going on in your financial life, and feel free to ask questions until you figure out the details.
Pained by financial indecision? Want to invest with Adam?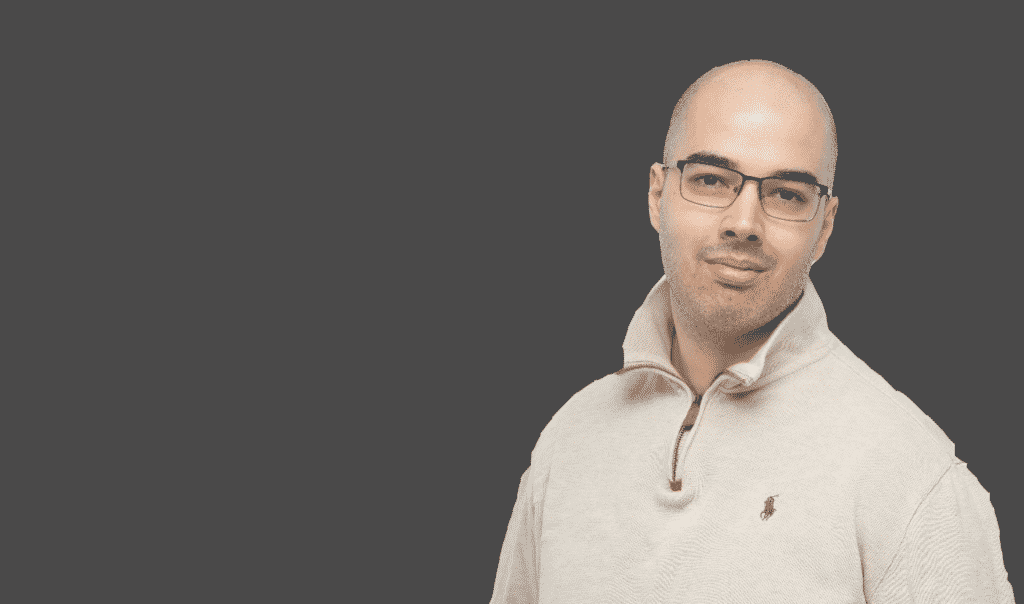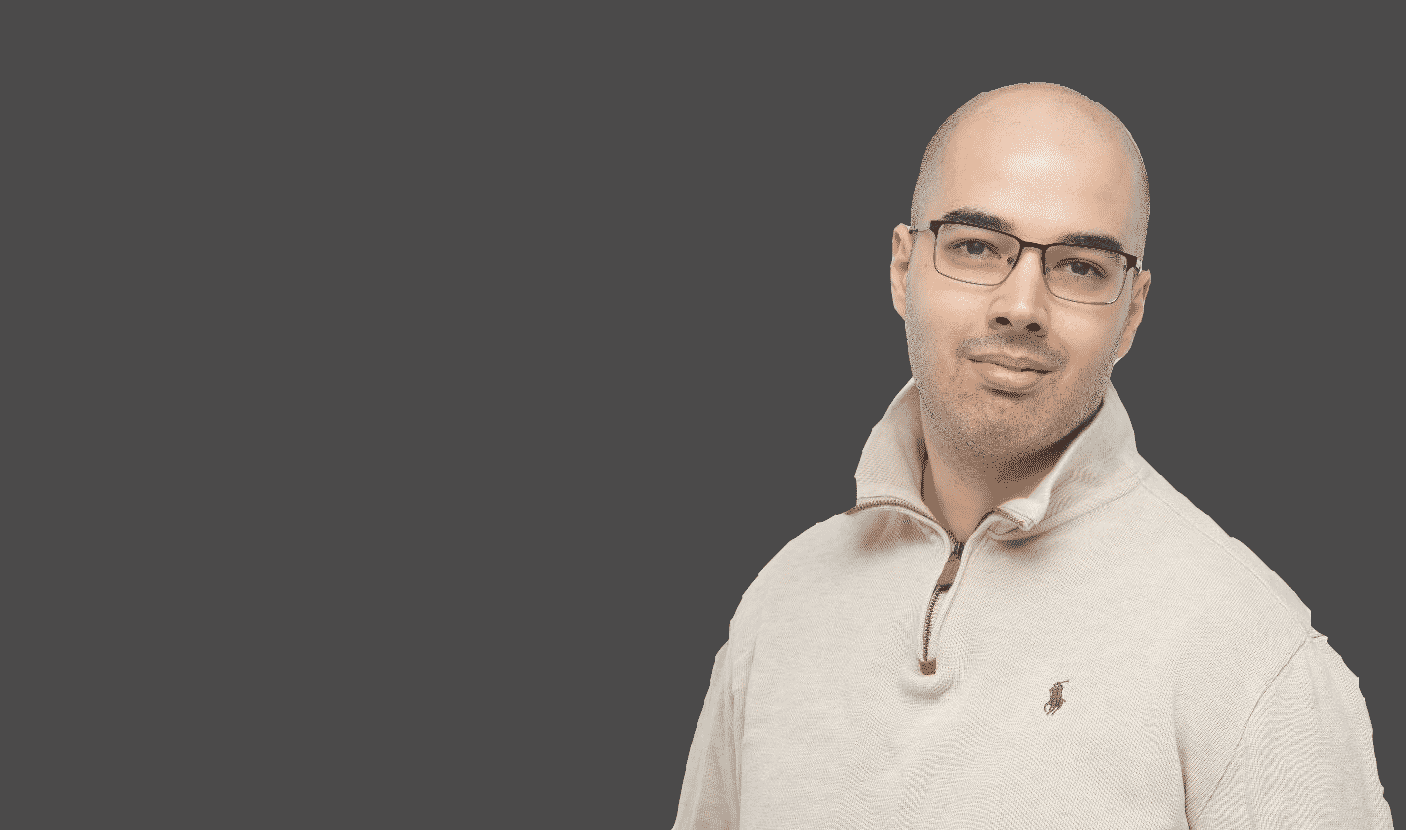 Adam is an internationally recognized author on financial matters, with over 329.1 million answers views on Quora.com and a widely sold book on Amazon