Expat Financial Advisors in Thailand – that will be the topic of today's article.
I will compare some of the options available locally, alongside more portable, online, and international options like what we offer.
It makes sense to have a portable option as an expat, as opposed to a localized one, and that is something we specialize in.
If you want to invest as an expat or high-net-worth individual, which is what i specialize in, you can email me (advice@adamfayed.com) or use WhatsApp (+44-7393-450-837).
INTRODUCTION
Sunny Thailand is visited by many tourists, and some even move there permanently. What contributes to this – a good climate, cheap prices or a special atmosphere? All this can be found below.
Today, many come to tropical Thailand – live and work there. This is due to the fact that this country is hot all year round, even during the rainy seasons, and enjoys a good climate. In addition, in Thailand you can find relatively inexpensive housing, which allows you to live there on a permanent basis.
Many visitors live in Thailand on the money from renting their own housing in their homeland or work remotely. But the Internet in the country is rather weak, which should be taken into account.
Pros of living in Thailand
Why do many people leave to live in Thailand permanently? The thing is that living in this country has its advantages:
• Favorable climate and permanent access to the sea. Those who do not like cold and frost will like Thailand because it is constantly hot there and there is always the opportunity to swim in the sea (and if you live in a villa, then even in the pool). However, access to the sea depends on the area where you live, and the climate may not appeal to those who do not like constant heat.
• Low prices for products. You can buy ordinary Thai food here for inexpensive money. Now in tourist areas even shops with European products are opening, which are also sold at low prices and are more familiar. The cost of delicious tropical fruits and seafood is also low here – you can eat them all year round!
• Large selection of housing. Thailand has a huge variety of housing for both rent and purchase – apartments, apartments, houses, villas, etc. Prices depend on the region of residence and distance from tourist areas.
• Friendly atmosphere. Thais are very friendly and kind to each other, as well as to tourists and visitors. Here you almost never see a gloomy and angry person – there are always friendly smiles on their faces. In addition, Thais are very open and sincere.
• Discipline. The people of Thailand are very disciplined people. They have organized queues everywhere: in stores, at the post office, to the toilet, etc. Even in a subway car or a bus, they do not enter the crowd, but strictly in a chain. And when they need to call a taxi, they also take turns, one after another, to catch a car.
• There are no problems with transport. In Thailand, you can rent a car or a bike and move around the city that way. If you don't want to rent it, you can easily take the bus. The islands can be reached by ferries or boats.
• Better quality of life and overall simplicity. In Thailand, you can live much better than at home, spending the same amount of money. As already mentioned, housing and food will be inexpensive, clothes can also be bought at low prices (especially considering that living in this country, there is no need for winter clothes).
Cons of living in Thailand
Like any country, Thailand also has its negative sides:
• Dirt and smells. These qualities accompany almost all regions of the state – this is especially felt on the outskirts of cities. Sometimes the smell of sewage in the area is so strong that it is impossible to be there.
• Insects and tropical diseases. Thailand has a very diverse wildlife – various ants, cockroaches, geckos, spiders, etc. Some representatives of the local fauna are carriers of dangerous diseases: malaria, dengue fever, schistosomiasis, etc. Also in Thailand, there is a rather high risk of contracting parasitic diseases or getting severe Quincke's edema after an insect bite.
• Obtaining citizenship. It is not easy for a foreigner to obtain a Thai visa, and citizenship is almost impossible. Even having a Thai wife and joint children does not solve the problem. To become a citizen of Thailand, you need to stay in the country without a break for several years, have a solid account in a local bank and be fluent in Thai. The conditions are difficult – so few decide to obtain Thai citizenship. And if you live there on a visa, then it needs to be periodically extended, and it is not a fact that it will be extended in subsequent times.
• Problems with employment. It is quite difficult for a foreigner to get a good job in Thailand. Of course, you can go to the cleaners, waiters, sellers – but you won't earn much at such a job, and employment will most likely be informal.
• Non-acceptance of the body of Thai cuisine. All oriental cuisine is very spicy, and because of this, digestive problems can occur. But there is a way out of this situation – not to eat in a cafe, but to cook on your own.
• Apartments without kitchens. In many apartments there is no room for a kitchen. There is a sink, a cupboard for dishes, household appliances – but no stove. Thais do not need it, as they either buy ready-made food or eat in cafes. Therefore, when choosing a rented apartment, you need to pay attention to the presence of a stove if you plan to cook. Washing machines are also very often absent in the apartment, which for many is a minus when choosing housing. But in Thailand, laundries are very common, where you can wash things cheaply and even iron them.
Thailand is definitely suitable for those who want to live inexpensively in a tropical country, if you do not take into account the listed disadvantages. And if you look objectively, it's hard to find a job there (if you only work remotely), there is dirt and insects everywhere, as well as diseases. Therefore, many, having lived in the country, leave from there. And if you still decide to move to Thailand, then before that you must definitely take out insurance – in case of any disease, it will save a substantial amount.
As Thailand is a hot spot for many expats, and wealthy expats, they may definitely need a help of a professional, who can help with managing their wealth and other free funds. This is why in this article we will talk about those professionals – financial advisors, who will definitely give you valuable advices and help you reach your goals in any country on this planet.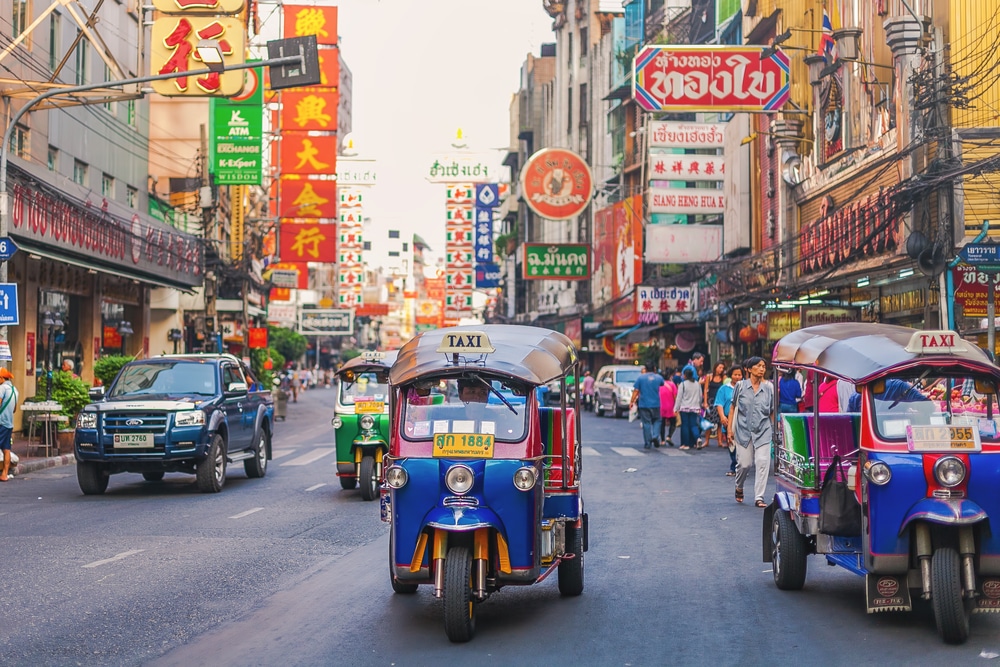 What does a financial advisor do?
A financial advisor helps a client plan for both short-term and long-term financial goals. These goals may include saving for retirement, attending college, and ensuring that the client has the appropriate insurance plan to ensure a stable financial future. Their main purpose is to advise on financial security issues.
To become a certified financial advisor, a bachelor's degree in finance, economics, accounting, business mathematics, or law is required. The Master of Business Administration will definitely improve your career opportunities. It is highly recommended to take courses in investment and risk management along with courses in tax and estate planning.
Financial advisors help clients with their financial planning. The client's life can also suddenly change, so a financial adjustment will be required. For example, it could be a death in the family, a marriage or divorce, a chronic illness or disability, or a person may receive a large sum of money.
A financial advisor can help plan college preparation for yourself or your children. While most financial advisors work in offices, a quarter of them are self-employed. They may attend conferences and seminars to network and promote themselves to meet potential clients.
The heavy responsibility of investing in personal savings and helping them into retirement requires both financial knowledge and interpersonal skills. Personal financial advisors give advice on investments, property ownership, estate planning and more to help people manage their finances and plan for the future. Personal financial advisors begin their collaboration with the client by determining their financial needs and goals and, of course, the level of risk they are willing to take, and then help them set short and long term goals.
Financial advisors are experts in the benefits and limitations of various types of investments such as mutual funds, stocks and bonds, real estate, as well as related topics such as insurance and the tax implications of various investments. Marketing their services to potential clients is an ongoing part of the job. To expand their client base, personal financial advisers conduct seminars, participate in networking events, and seek referrals from existing clients. As a rule, advisors meet with clients annually to discuss their investment portfolio and make changes.
Most personal financial advisors work in finance and insurance, while many others are self-employed. They usually work in offices full time, and some may meet with clients in the evenings and weekends.
As a general rule, personal financial advisers must have a bachelor's degree in finance, economics, accounting or law, all of the above are suitable. Finance is a highly regulated industry: certain licenses are required to sell various investment or insurance products.
Financial advisers cannot be universal. They receive various degrees and certificates. They come from different countries and offer a wide range of services. Because of this, they can do much more than the advisors you might encounter on your financial journey through Thailand:
• Managing funds
• Real estate planning
• Investments
Managing funds
We all need someone in our corner to remind us of the big picture and encourage us as we work towards our goals. A financial advisor, especially a financial coach, can help you understand what steps you need to take to reach those long-term goals, whether you want to send your kids to college, buy a new home, or pay for an adoption.
But just having goals is not enough. To do this, you need to use a zero budget, which means that you give away every dollar for the task. By strategically pointing your money where to put it, you can start planning your budget to achieve those big goals and make your dreams come true.
Real estate planning
Talking about end-of-life planning may seem frankly depressing, but it doesn't have to be. Whether you bought your first home or have been running your own business for 30 years, you can choose what to do with the assets you've worked so hard on.
These things are too important to be put off until tomorrow! For most people, making a will and getting emergency life insurance is enough, and you can always adjust and adapt as your life circumstances change.
But if your situation is more complex, you just need to work with a financial advisor (especially an asset manager if you manage millions of dollars of real estate) or a lawyer with real estate planning experience. They can give you the guidance you need to put together a plan to make sure your wishes are met. You can't appreciate the peace of mind that comes with this!
Investments
Some financial advisors are also investment professionals. They can help you determine which mutual funds are right for you and show you how to manage and get the most out of your investments. They can also help you understand the risks and what you need to do to reach your goals.
When it comes to diving, an experienced professional can help you stay on the roller coaster. They know that falling investment funds are likely to rise again. Because they can remain emotionally neutral, they can be the voice of reason, reminding you to look at your attachments through a lens. They offer a level of service that makes their experience an integral part of any retirement plan.
To accomplish all these tasks and achieve your financial goals, from small to really large investments, as mentioned above, we will try to consider two main types of financial advisors.
Local financial advisors
A local financial advisor can offer a professional service approach and a product-specific approach. Of course, rich local experience is an advantage.
Having a local financial advisor provides one key benefit. Choosing a local financial advisor allows you to meet with someone who can advise you on the rules for a particular location.
National firms cannot afford it. Even if you are comfortable doing business online, there will inevitably be times when you want to meet and have an honest conversation with the person who is giving you advice.
Other financial consulting companies usually distribute their workload among separate departments. Your "consultant" is most likely an account manager who acts as a buffer between you and some other people in the back office who actually do the work.
Your "planning" probably comes from the planning department; your investment analysis most likely comes from an analyst who is far from what really matters in your life, and those who actually implement the strategy usually see you as just a set of "buying" and "selling", each of who makes purchases per day. You simply won't be able to meet a real "adviser" because these duties are divided among several people in different offices.
On the other hand, you should be able to meet with a consultant if you choose an independent service-oriented consulting firm. Again, hiring a local financial advisor is optional, but in most cases there are many benefits to having face-to-face meetings.
Most "consultants" at large financial companies such as banks receive some or all of their remuneration for selling you a product, be it stocks, bonds, mutual funds, insurance policies, or annuities.
This creates an inevitable conflict of interest. The securities laws in this country recognize this fact and require these "advisors" to be at a lower level. This is called the "fitness" standard, which means they only need to consider whether the products they sell are suitable for your broad investment profile.
The highest standard is the "fiduciary" standard. An independent consultant, online or local, who agrees to abide by this standard must by law always put your best interests first.
These consultants never sell products, charge commissions, or do anything else that could create a conflict of interest. They weigh all the factors in your situation before making any recommendations. Their advice is 100% objective. Whether you hire a local financial advisor or not, it's really important that they be objective and put their clients first. Speaking of online financial advisors, let's talk a little about them.
Online financial advisors
Online or virtual financial advisor is the new concept of this century. The online consultant helps clients choose investments and develop short-term and long-term financial planning strategies.
In this role, you don't usually meet with your clients in person; you communicate with customers through phone calls, email, video conferencing and chats.
The job of a financial advisor involves assessing your clients' current financial health by reviewing their assets, investments, and other financial decisions they make, such as pension plans and life insurance policies.
Once you have assessed their finances, you determine an investment and budget plan to achieve your client's financial goals.
The plan might include making regular savings deposits to increase your emergency funds, opening college accounts for your kids, or investing in retirement plans. Below are some of the benefits you will get by working with an online financial advisor.
Save your time and money
You never have to interrupt your day or drive to a meeting. Everything is online, from weekly meetings to documentation. Of course, all this will be confidential and secure. This means you don't have to print documents or write meeting notes.
It's easier with an online financial advisor
In a stuffy office, you might be hesitant to tell your financial planner that you want to save money on a Botox party or calf implants. It's hard to beat the slang while looking at a suit in a conference room.
Joining a virtual meeting from a familiar location allows you to be honest about your situation, goals, and things you don't know about. And to be successful with your financial plan, you must be honest with your financial planner. With us, every online financial planning meeting is judgment-free, and simple advice is our bread and butter.
Online communication is always suitable
A virtual board should also not be confused with a high-end call center or low-cost customer service center. This is not a digital edition. Rather, it is an ongoing financial advisory model that replaces the personal advisor and offers a different value proposition for a specific consumer segment.
In fact, the ideal experience is quite simple – you want to feel like you're talking to a good friend who's just talented at money. There is no need for a large conference room.
They are by your side, fun to talk to, and tell you everything you need to know in easy-to-understand language. Because if you're really an expert, can't you drop the jargon and just explain? We think so.
A virtual board should also not be confused with a quality call center or low value customer service center.
Should You Hire a Financial Advisor?
Yes, if you are not familiar with all financial products and services in Thailand or want to invest there. Typically, a financial advisor charges between 1% and 2% of the value of a portfolio.
For investors who do not understand the range of financial products and want to invest, choosing a financial advisor is the best option.
However, investors who are knowledgeable about the products and don't have time to follow them regularly can also appoint a financial advisor. They will help you periodically monitor and review your portfolio to keep up with changing market scenarios.
Pained by financial indecision? Want to invest with Adam?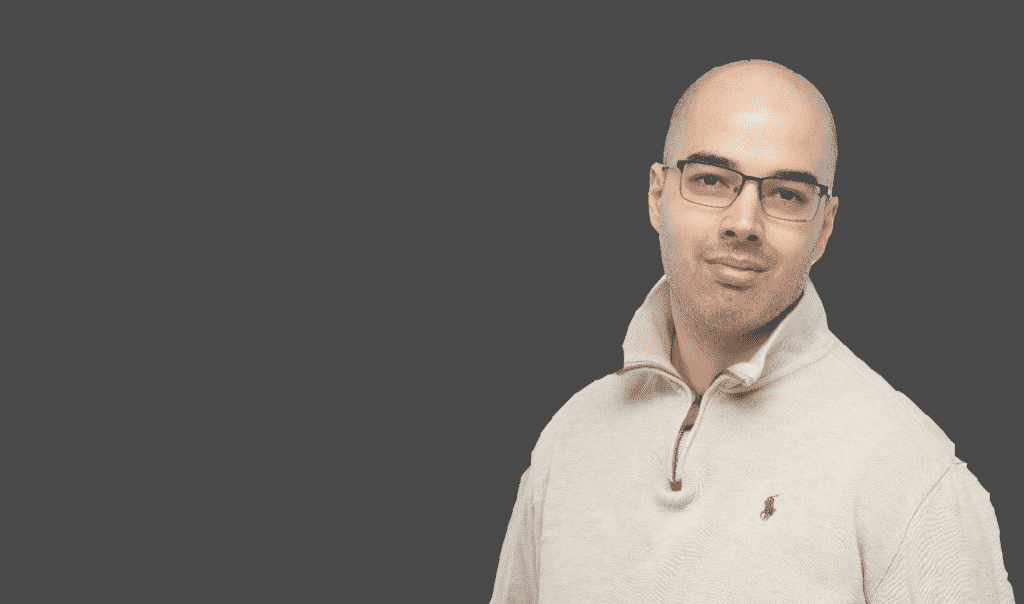 Adam is an internationally recognised author on financial matters, with over 492.6 million answers views on Quora.com and a widely sold book on Amazon
Tags
cons of living in thailand
,
Expat financial advisor
,
expat financial advisor in thailand
,
Local financial advisors
,
moving to thailand
,
Online financial advisors
,
pat Financial Advisors in Thailand
,
pros and cons living in thailand
,
pros of living in thailand
,
Should you hire a financial advisor?
,
What does a financial advisor do?