Expat financial advisor in Trinidad and Tobago – that will be the title of this article.
I will compare some of the options available locally, alongside more portable, online, and international options like what we offer.
For any questions, or if you are looking to invest as an expat, you can contact me using this form, or via the WhatsApp function below.
It makes sense to have a portable option as an expat, as opposed to a localized one, and that is something we specialize in.
Introduction
Trinidad and Tobago, officially known as the Republic of Trinidad and Tobago, is the southernmost island country in the Caribbean and is known for a wealth of fossil fuels. Consisting of the main islands of Trinidad and Tobago and many much smaller islands, it is 130 km away. (81 miles) south of Grenada and 11 km (6.8 miles) off the coast of northeastern Venezuela. It shares maritime borders with Barbados in the northeast, Grenada in the northwest, and Venezuela in the south and west.
Trinidad and Tobago has the third-largest GDP per capita in purchasing power parity (PPP) terms in the Americas after the United States and Canada. The World Bank has recognized it as a high-income economy. Unlike most countries and territories in the Caribbean, which rely heavily on tourism, the economy is primarily industrial with an emphasis on oil and petrochemicals; most of the nation's wealth comes from its vast reserves of oil and natural gas.
Trinidad and Tobago is one of the richest countries in the Caribbean thanks to its large reserves of oil and gas, the development of which dominates its economy.
Inhabited mainly by people of African and Indian descent, this two-island nation has a per capita income well above the average for Latin America and the Caribbean.
The dependence on oil has made the country hostage to world oil prices, the fall of which in the 1980s and early 1990s led to the accumulation of large external debt, widespread unemployment and labor unrest.
Like other countries in the region, Trinidad and Tobago, a major transit point for cocaine, suffers from drug and criminal gang violence that threatens the tourism industry.
Calypso music and steel drum bands participate in Trinidad's Carnival celebrations. Tobago attracts diving enthusiasts and nature lovers.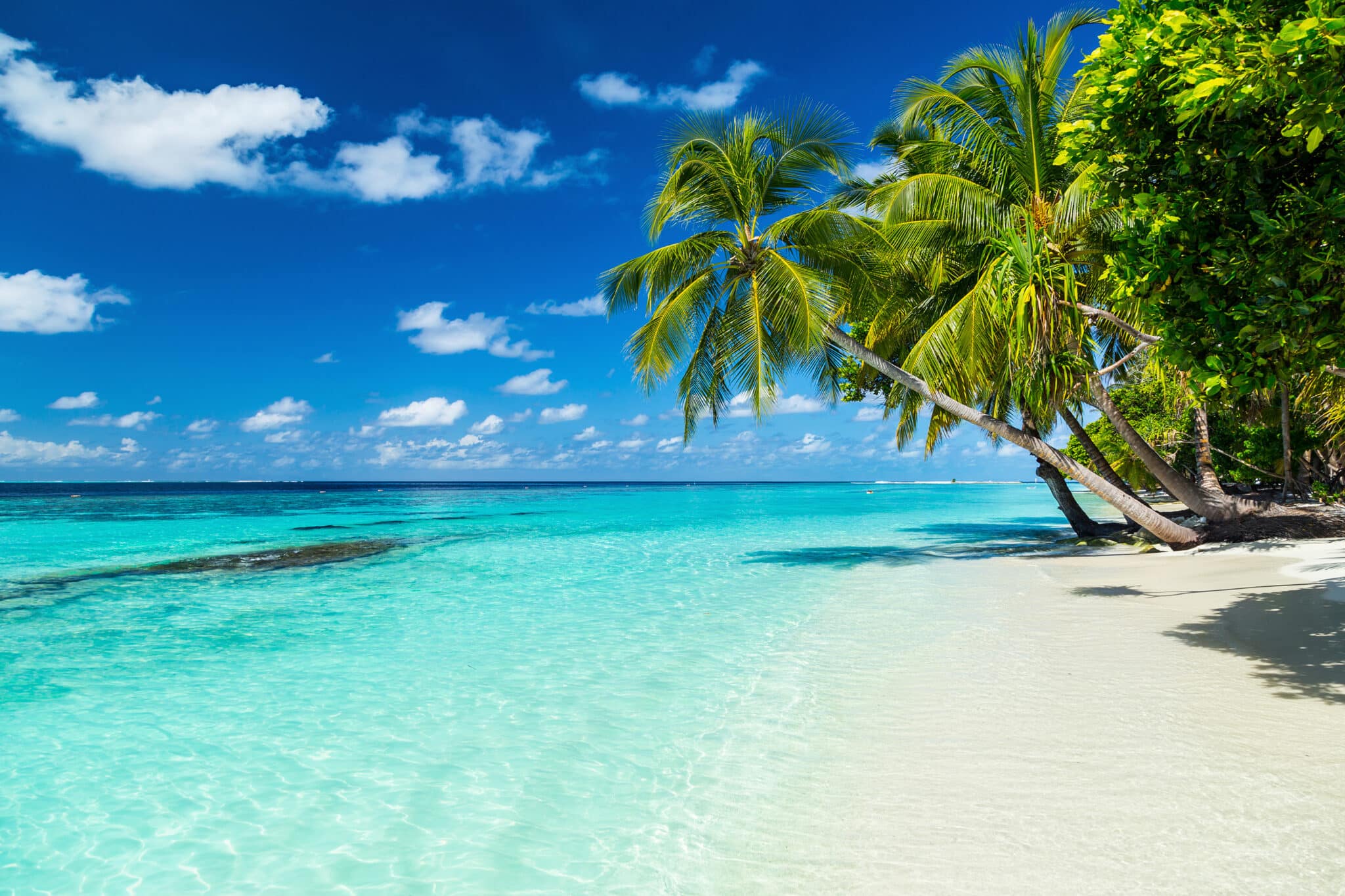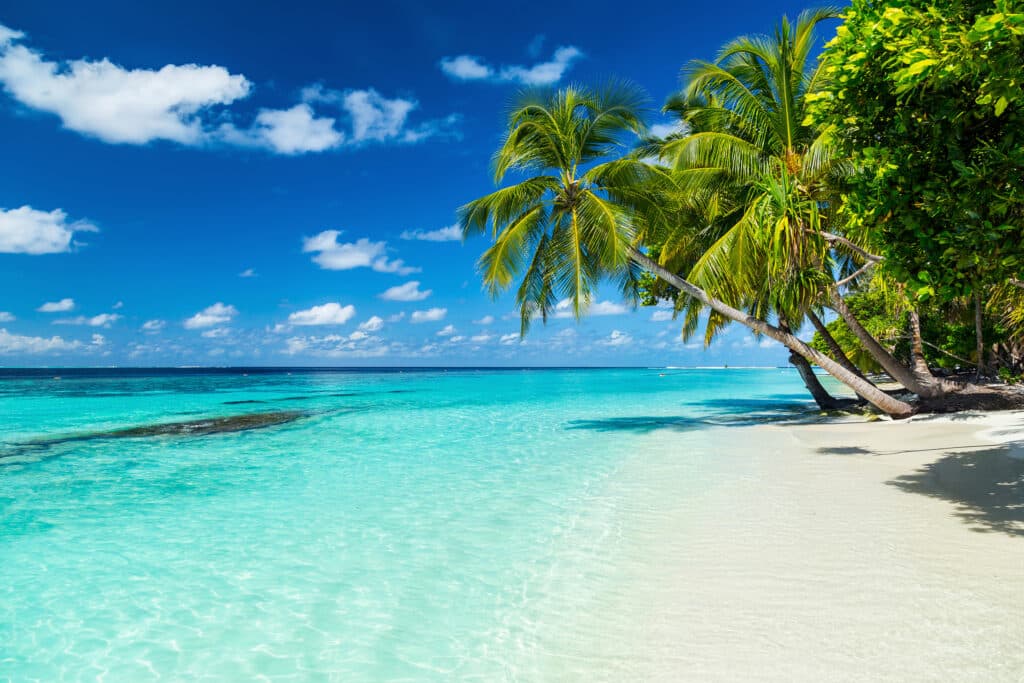 Trinidad and Tobago is often considered one destination, but in reality, they are two islands that are very different from each other. The main difference is the size of the islands. Trinidad, the larger of the two, is the fifth-largest island in the West Indies, with an area of ​​1,833 square miles. Tobago is a small island of just 116 square miles with a population of 60,874 in 2011. Trinidad has a population of 1,300,000.
English is spoken on both islands and both were part of Great Britain until independence in 1962. Retirees who prefer more urban life should consider settling in Trinidad. The capital of Trinidad and Tobago, Port of Spain has all the hallmarks of a vibrant city with its tall buildings, bright lights, and bustling streets. But the multicultural Caribbean atmosphere is still an integral part of Trinidad, and foreigners can expect to hear Calypso all over the city, reaching its pinnacle during the world-famous carnival.
Tobago is an ideal destination for expats who enjoy peace and quiet and are looking for a tranquil Caribbean life. There is plenty to do in the fresh air here. Pensioners who are particularly fond of cricket will have a great time on the island, as the sport is very popular in Tobago after being brought there by the British. Local teams are always involved in matches and during training, the teams are athletic enough to give you a place on the field if you know how to play. Pickups are also held on the beach.
It will be easy for expats to make new connections because there are many expat groups in Trinidad and Tobago, especially in the capital, Port of Spain, and other cities such as Scarborough and San Fernando. Expats in Trinidad and Tobago come from a wide variety of ethnic backgrounds, and there are several well-established communities such as Portuguese, Lebanese, Africans, East Indians, and Chinese. It will be fairly easy for new immigrant retirees to adjust, especially since English is the official language.
Trinidad and Tobago has a reputation for being a laid-back and relaxed place, but the indigenous people are hardworking and professional in working conditions. Trinidad and Tobago's economy is based on the oil industry and most expats work in this sector. There are also expats working in the financial and electronics industries. A very big number of expats also decide to invest in Trinidad and Tobago.
Trinidad and Tobago has several international schools that are ideal for expat families moving to the islands. Most of these schools are located in the capital, Port of Spain. The health care system on the island is of a high standard and emergency services are available to everyone, including expats, at no cost. However, many expats still choose to use the private health care system in Trinidad and Tobago and seek to get insurance before arriving in the islands.
Expats will be happy to know that Trinidad and Tobago has no major security concerns. But basic care must be taken, such as keeping valuables out of sight and taking extra care in crowded places. Aside from these minor issues, expatriate retirees are unlikely to face any other security concerns.
Economy of Trinidad and Tobago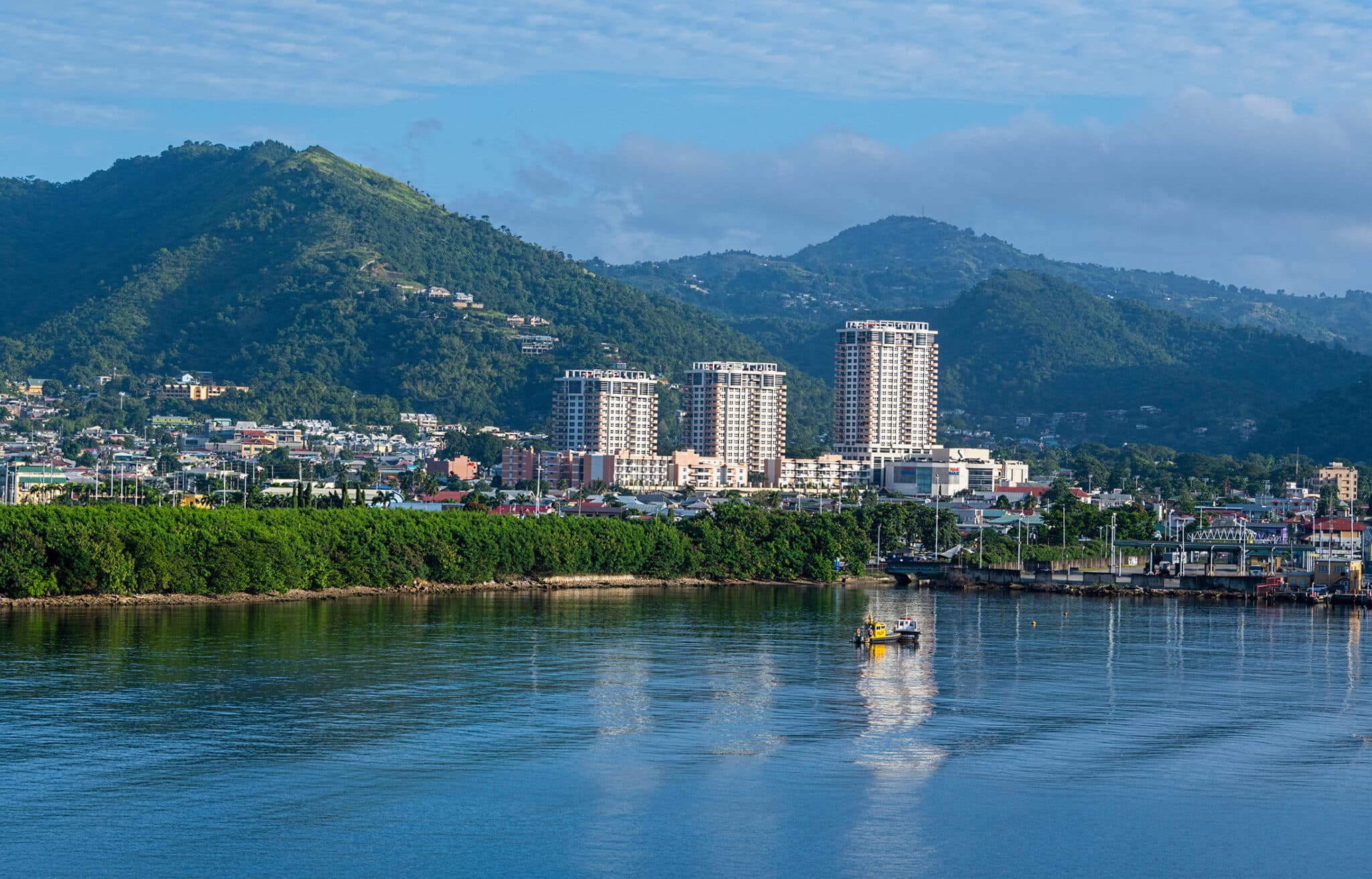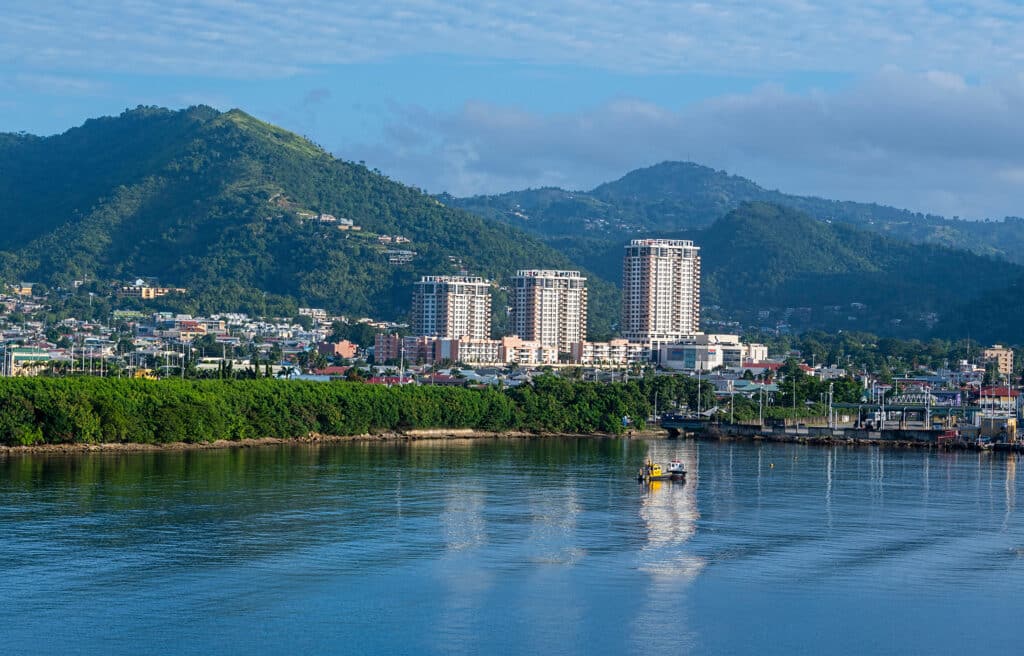 Trinidad and Tobago is the most developed country and one of the richest in the Caribbean, and it ranks among the 40 (as of 2010) of the 70 high-income countries in the world. Its US $ 20,070 gross national income per capita is one of the highest in the Caribbean. In November 2011, the OECD removed Trinidad and Tobago from its list of developing countries.
The economy of Trinidad is heavily influenced by the oil industry. Tourism and manufacturing are also important to the local economy. Tourism is a growing sector, especially in Tobago, although proportionately it is far less important than in many other Caribbean islands. Agricultural products include citrus fruits and cocoa. It also supplies manufactured goods such as food, beverages, and cement to the Caribbean region.
Due to unstable economies and currencies, sometimes people may find themselves in a situation that they cannot control, and they will feel the need for a professional who can help them understand how to use the funds and provide valuable strategies.
Sometimes, especially if you are an expatriate in another country, you should contact a financial advisor and keep in touch with him at all times to make sure that you can achieve your financial goals wherever you are.
In this article, we will talk about the need for financial advisors and try to focus on one of the best options and prove that it is more convenient. Then we'll compare local and online financial advisors and what they have to offer you.
What does a financial advisor do?
Usually financial advisors help you in all aspects of your finances. They have licenses and an extra layer of finance understanding to help you get the most out of your money. Financial advisors act in your best interest, like all financial professionals, to understand your needs, goals, and risk tolerance.
Instead of going it alone, consider the benefits of working with a financial advisor. Here are some reasons why it makes sense to find a financial advisor:
Financing don't have to be stressful
According to research, the majority of financially and emotionally confident people use the services of a financial advisor. When this is added to research showing that 79 percent of working Americans experience significant stress in their lives, and finance is a significant part of their anxiety, it becomes clear that there is a problem. a large gap between people's beliefs and their actions. When working with a financial advisor, one of your main goals should be to de-stress your personal finances and help release the emotions of investing.
Controlling your finances alone may not be the best option
Most people rely on their jobs for financial support, including not only salaries, but benefits such as health insurance, disability insurance, life insurance, and 401 (k) insurance. But relying on your work alone may not be the best strategy for increasing your money. Research has shown that people who work with a financial advisor to invest and multiply their money, on average, get a 5% increase in results.
The counselor will ask about your finances, personal circumstances, your goals, and how you feel about taking risks with your money. This will help them recommend the most effective strategies that work for you.
The more information you prepare when you meet with a consultant, the more benefit you will get. This includes details on how much you have in the bank and other income.
When to contact a financial advisor?
Talk to a financial advisor if you want to:
invest your bank to receive regulated income – the consultant will do it for you
mixed pension options
pay more money for your pension
get advice on how to distribute money in the event of your death by will – they can advise on the most tax efficient way to do this
How can a financial advisor help you?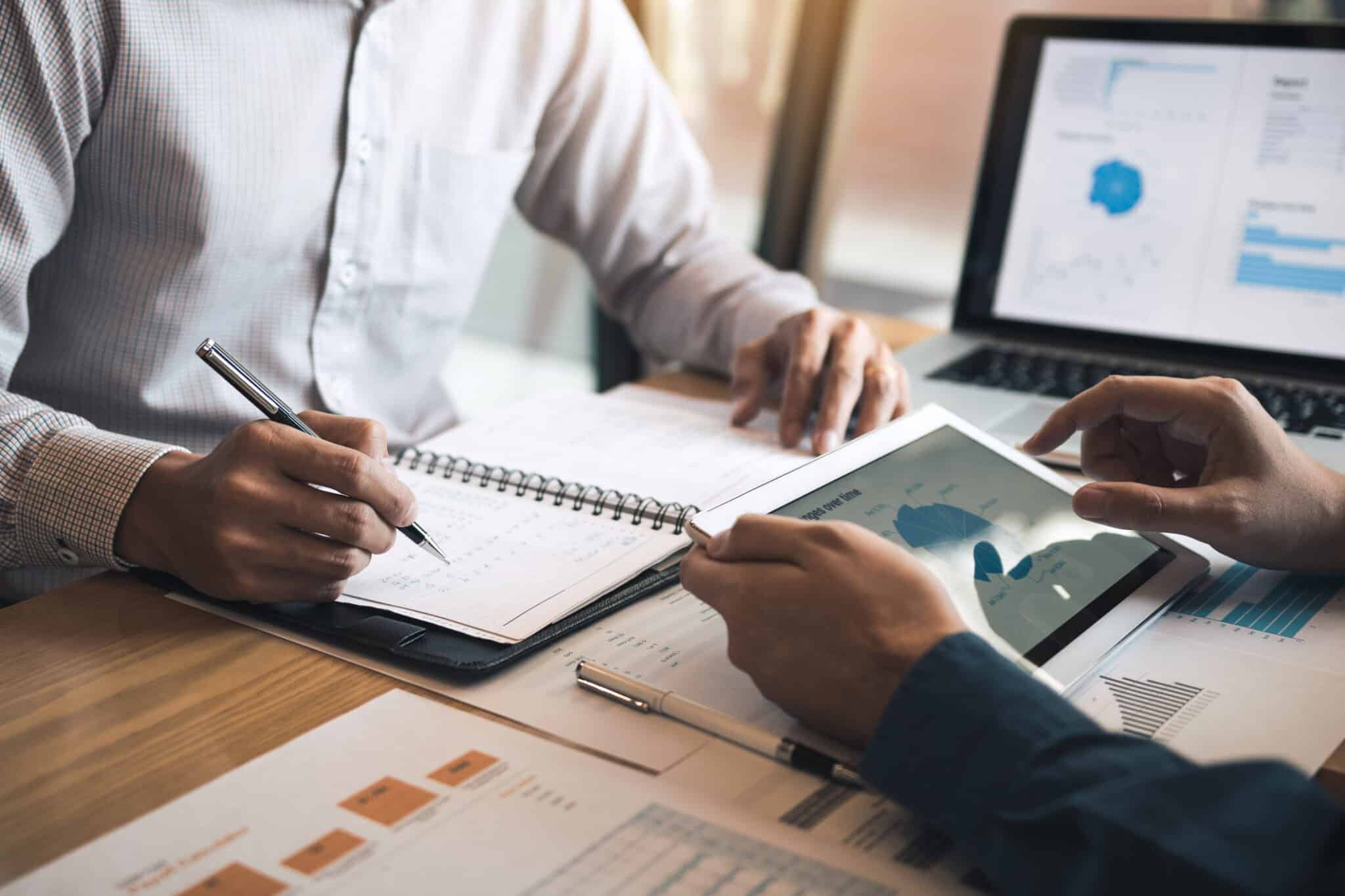 Our finances affect almost every aspect of our lives. Thus, working with a financial advisor can positively impact your own financial well-being, but also your loved ones, future generations, and even your community.
A financial advisor can bring you closer to the future you see for yourself in a variety of ways, from creating tailor-made savings strategies for all of your short and long term goals to choosing the right investment products and working on property issues, and setting up insurance coverage for you and your loved ones.
But the most important benefits don't necessarily lie in the details of the strategy and investment. We believe the real difference is finding a consistent and reliable partner who understands what matters most to you and why.
Your financial goals and investment strategies should be as unique as you and your goals. By listening to your unique story, your financial advisor can help you develop sound goals and sound basic strategies that will help you move towards your vision for the future.
We are committed to your life path, so you can be sure that you have someone to help you adjust to your life. Whether you want to save for retirement, make sure your kids or grandchildren graduate from college debt-free, travel the world, or amass wealth for the latest generations, we can partner with you to make this happen.
Local financial advisors
There are many misconceptions about the role of a financial advisor and the differences between financial market professionals. The reality is that having an expert to help you navigate the financial market and choosing a catering investment based on your individual needs can be extremely beneficial in the long run. Especially local fiduciary consultants who are legally and ethically obligated to always put you first.
Many people prefer a local financial advisor because of the convenience, interaction, and more. Here are the main reasons and benefits of choosing a local consultant:
One-on-one communication
Yes, some people only trust in person, especially when it comes to money. If you are uncomfortable doing business online, a local financial advisor may be the right fit for you.
Many people prefer personal, human contact – especially the older generation who grew up on bricks and mortars rather than doing business online, which is why a local financial advisor is the type of advisor of choice.
Aside from managing your investment portfolio, the benefits of a traditional local financial advisor include the ability to discuss your questions and concerns as often as you want, anywhere.
Face-to-face meetings can help you clarify your costs and goals by scheduling an assessment appointment and scheduling regular reviews. All consultants are individual, which is why it is so important to take a close look and ask questions to find someone who suits your individual needs.
Local experience
Trinidad and Tobago is a foreign country and for many expats the laws may be different, investment options, savings accounts, and more may require different skills.
The key decision is a local financial advisor. They are usually educated and focused on the laws and regulations they follow in the country. So they are a great resource if you want to invest locally to drive growth in your area, city, or state.
Keep in mind that local investment can bring you two rates of return – one directly for your portfolio and the other through your community. There is growing evidence that, compared to their non-local counterparts, local businesses have two to four times the impact on local economic development for every dollar spent on them.
So, if you have an investment portfolio that includes local businesses, your dollars will continue to circulate and improve the well-being of your entire community by creating new jobs, increasing income, and ultimately supporting funding for schools, parks, police. and fire services; and safe and prosperous areas.
An expert, local financial advisor can help you do your due diligence to make sure your local investment makes sense.
Online financial advisors
Online financial advisors have been steadily gaining popularity over the years and for a variety of reasons.
One of the first reasons people started working with virtual financial advisors was to buy time in the olden days, since they didn't have to get in their car or sit in traffic to meet with their financial advisor when a phone call or Zoom meetings are simple. also.
For people who travel frequently or plan to relocate to another part of the country (or live abroad), working with an online financial advisor will also ensure that your relationship doesn't end wherever you are.
Perhaps the most significant advancement accelerating the trend towards virtual financial consulting is the ability of financial advisors to specialize in serving a niche that would be impractical if limited to working with clients in their hometown.
This way, you have the opportunity to hire a financial advisor who truly understands your individual needs, based on their education, experience, and commitment to helping people like you.
Location is the first benefit
Investors looking to hire a consultant in cities with high cost of living often struggle to find a consultant who is affordable or accepts them as clients if they do not meet the requirements based on their minimum assets.
Having a virtual relationship allows investors in, say, San Francisco or New York, to hire a consultant in Delaware or Mississippi who is likely to be more accessible and have a lower declared minimum asset, even if they have the same experience and level service offers.
Everything should be in your time
Those professionals who work hard get good salaries, but they often cannot find a consultant who is available when they are – after hours. An online consultant is usually not limited to "office" hours and can contact you when you need it!
In times of intense financial stress, a simple revision of the annual plan is often not enough. As an investor, you will most likely prefer to have your financial planners or advisors available throughout the year.
The client/consultant relationship is not a set-and-forget relationship, but rather an ongoing dialogue. This includes ongoing text or email conversations, which are much more convenient than scheduled face-to-face meetings once a year.
Increase your chances of finding the right advisor
Often, due to location restrictions, people choose financial advisors that are not suitable for them. Rather than focusing on finding a reliable counselor who cares about your interests and is experienced for your specific needs, physical limitations may induce you to hire a low-quality counselor who happens to live nearby. The ability to find a working consultant practically expands the pool of potential candidates, so you can find the most suitable one for you!
Financial advisors have different backgrounds and the value they add can vary greatly. Even if a consultant is paid, this does not mean that they have the same level of expertise, offer the same services, or serve the same types of clients. Zoe helps you find the top 5% independent paid consultants in the country, so you can find a highly qualified consultant wherever you are.
Once you can trust that your potential online financial advisor has the right experience, you will need to assess whether his or her experience suits your needs and your investment. The value that consumers expect from a consultant has changed dramatically over the past few decades.
Previously, the value of advisors was in their ability to try to beat the market by choosing stocks, bonds or mutual funds on your behalf. Technology and product innovation have commodified many of these tasks through more passive and cost-effective investment vehicles such as index funds or ETFs. An online financial advisor practice can provide an interactive service that has already been redesigned for virtual work with its clients.
How should you interview your financial advisor?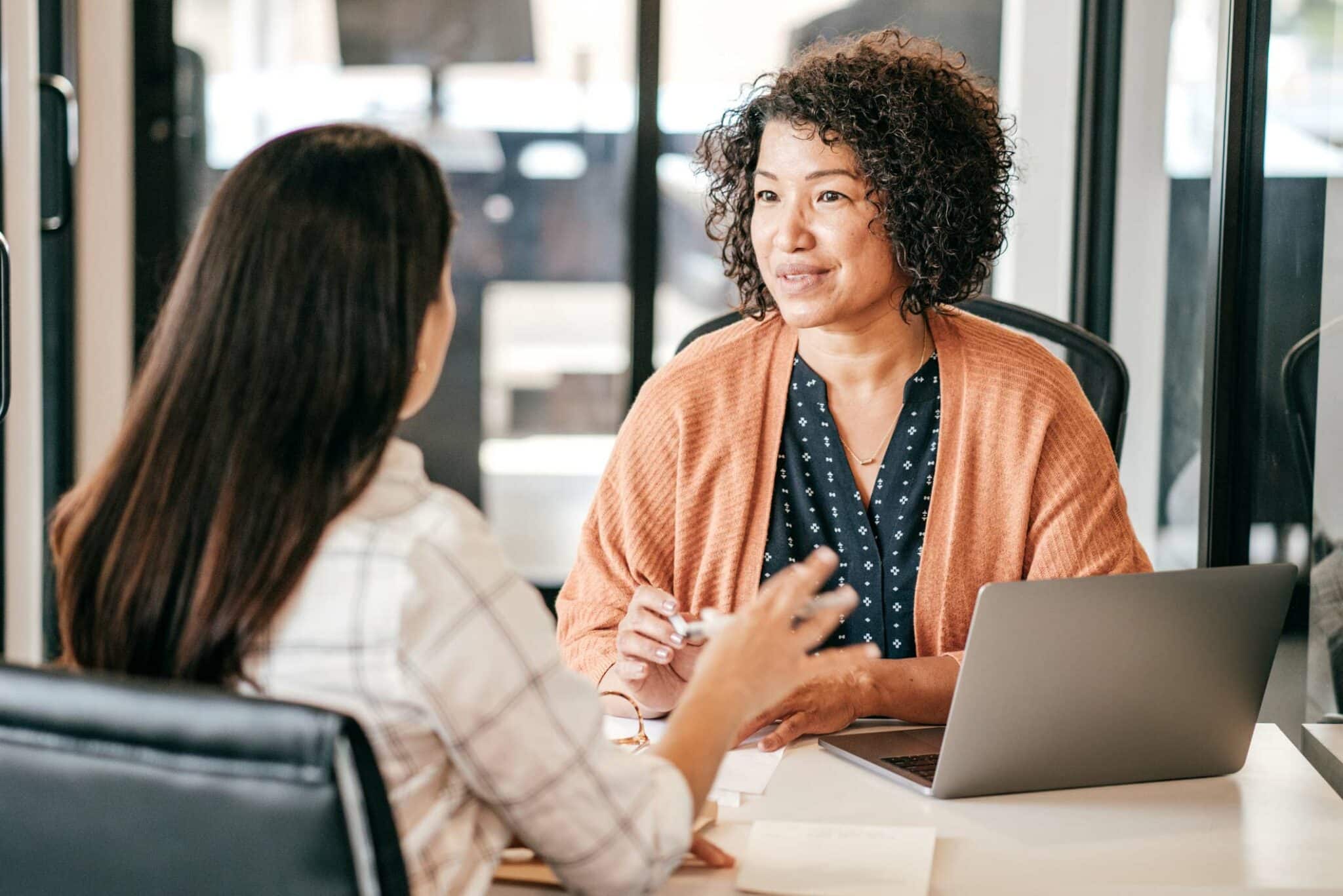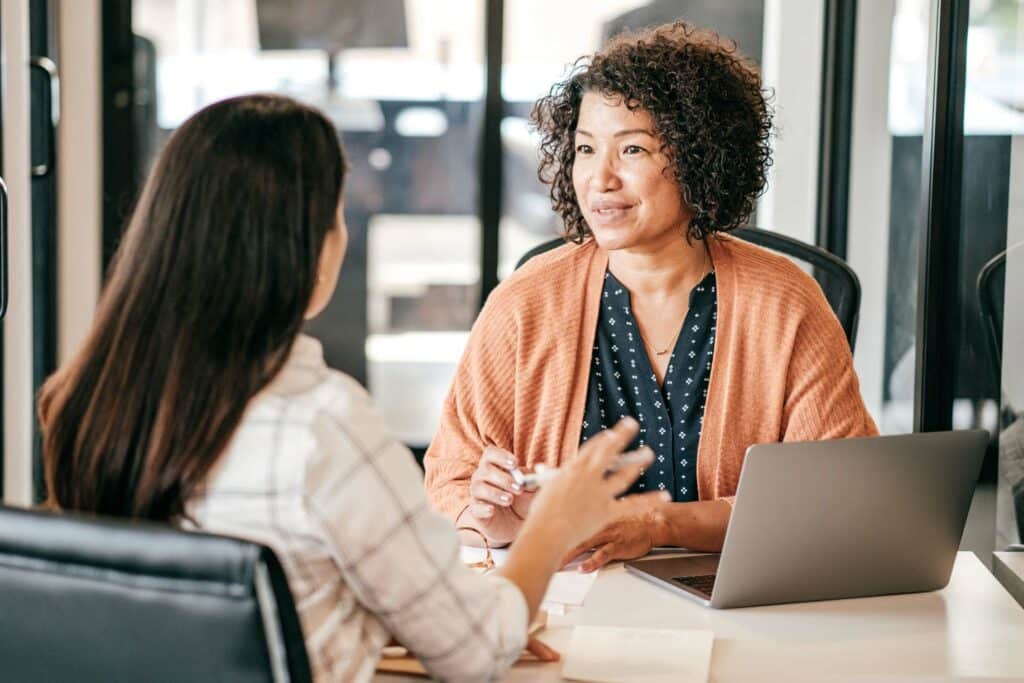 It's simple. After selecting the consultants you want to interview, you can schedule time with them on their calendars. Virtual financial advisors know how to meet leads using secure video conferencing tools, so your first interview will run smoothly and hassle-free.
A hands-on interview with a financial advisor serves the same purpose as a face-to-face meeting: to find out if a financial advisor is right for you. The big difference is that with a virtual consultant, you can interview them from the comfort of your living room couch.
In any case, different types of Expert Advisors work in different situations. It is important to assess which type of advisor is best for your individual needs. Plus, since investing is a long-term commitment, it's important to choose an option that not only gives you peace of mind but also helps shape your financial success.
But if you are interested in communicating online about your finances, you can contact us to start building a financial future that will give you stability and peace of mind.
Pained by financial indecision? Want to invest with Adam?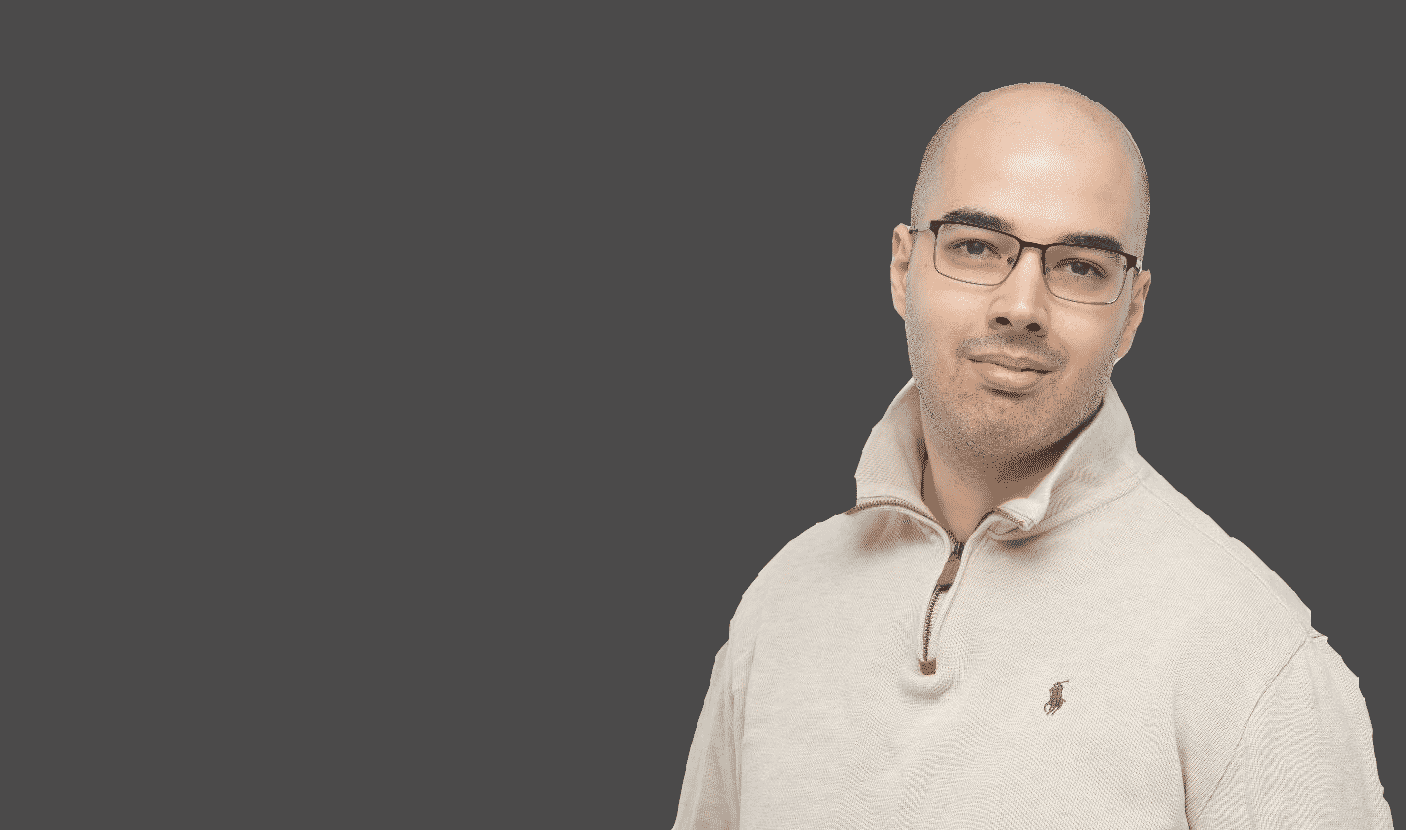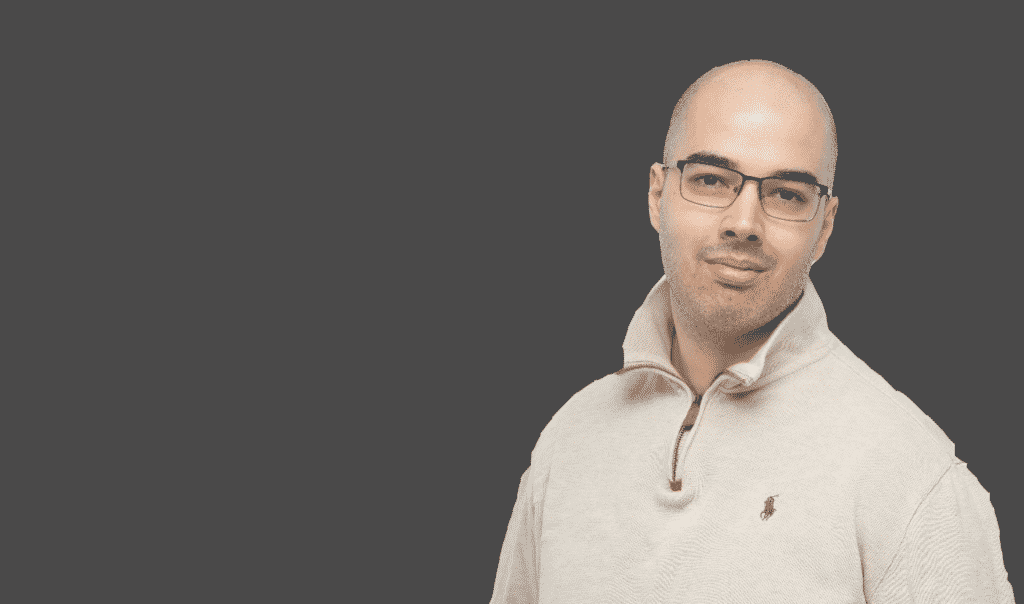 Adam is an internationally recognized author on financial matters, with over 329.1 million answers views on Quora.com and a widely sold book on Amazon