Expat financial advisor in Ukraine – that will be the topic of today's article.
I will compare some of the options available locally, alongside more portable, online, and international options like what we offer.
Nothing written here should be considered as financial or any other kind of advice.
For any questions, or if you are looking to invest as an expat, you can contact me using this form, or via the WhatsApp function below.
It makes sense to have a portable option as an expat, as opposed to a localized one, and that is something we specialize in.
Introduction
Over the past three years, we have seen Ukraine changing rapidly. This applies to politics, economics and mentality. The life of ordinary people also changes, even if they are far from participating in large-scale events.
There are many scales that measure and compare the standard of living in different countries. The most generalized rating is according to UN indicators, which includes: fertility and mortality rates, the volume of consumption of goods and services, the quality of education, medicine and transport, the level of employment, etc.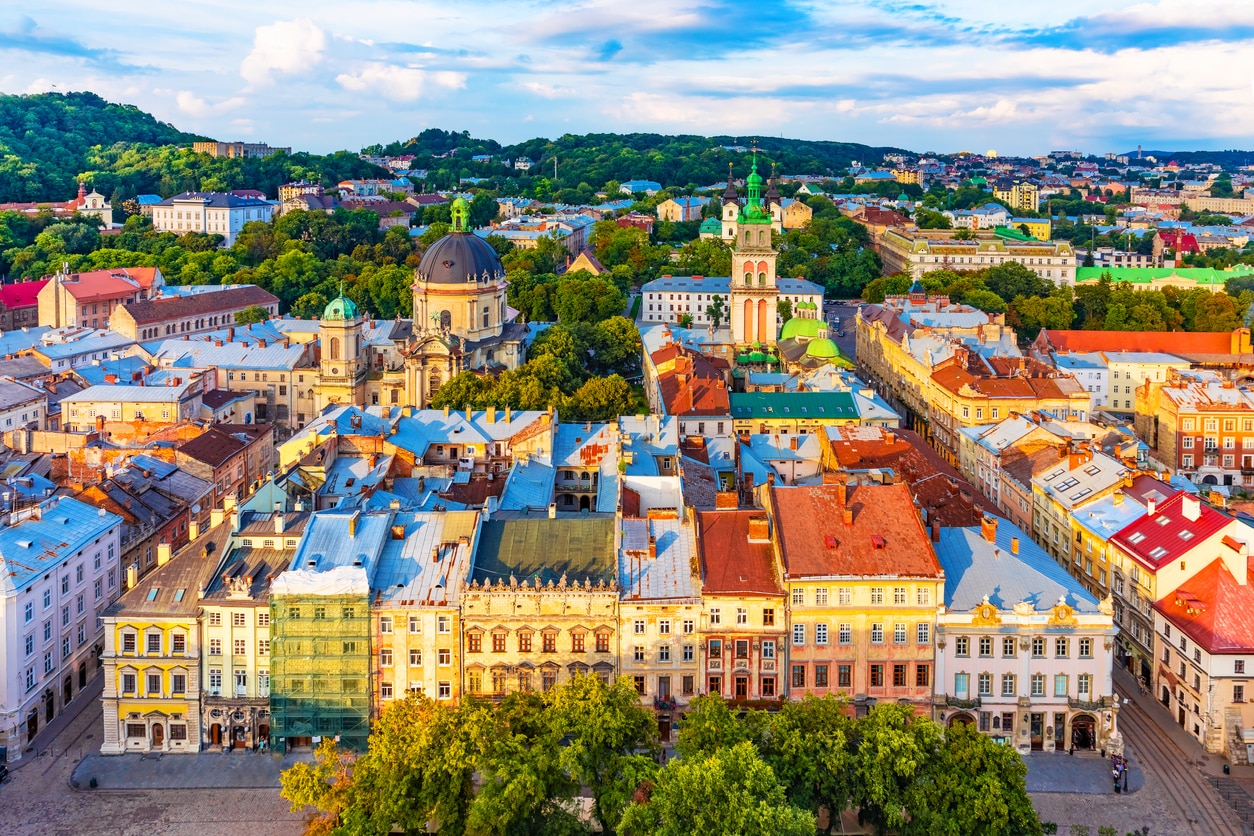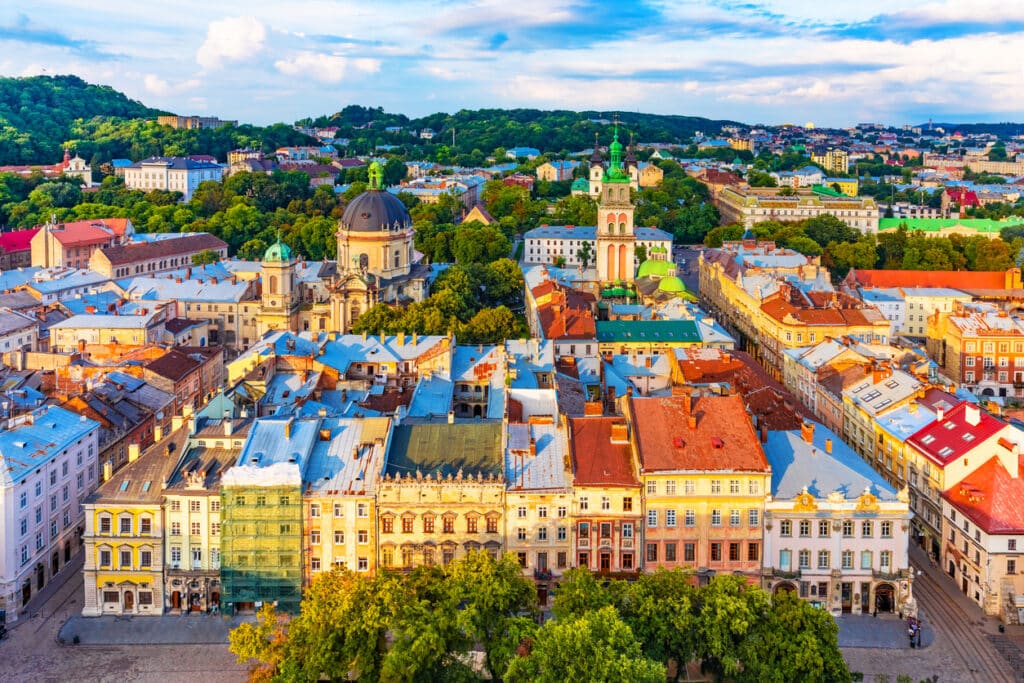 Based on the results, a summary rating table is drawn up. In terms of living standards, Ukraine ranks 88th in the world out of 189 countries (2018 data). For comparison: Belarus – 53rd place, Russia – 49th. The closest neighbors of Ukraine according to the rating are China and Ecuador. Life is much worse in Peru, Colombia and Saint Lucia. The highest positions are traditionally occupied by the Scandinavian countries (Norway, Switzerland) and Australia.
Another way of assessing is the level of happiness. Here, not only formal indicators are already taken into account, but also the well-being of people. Therefore, the position of the country in the ranking may not coincide with the indicators of the standard of living.
Ukraine here occupies 138th place out of 156 states in the world. Russians and Belarusians feel happier (59th and 73rd, respectively). The level of well-being of Ukrainians is much lower than the standard of living in comparison with other countries. This can be explained by unfulfilled hopes for reforms and changes in the lives of ordinary people.
Ukraine is characterized by strong social stratification, and it is growing from year to year. The rich get richer and the poor get poorer. The contrast between the standard of living in the capital and in the periphery is not greater than in Russia, but compared, say, with European countries, it is great.
The minimum wage in Ukraine is 3723 hryvnias, the minimum pension is 1497, which is, respectively, 133 and 53 dollars. These are the lowest rates in Europe. Compared to Russia, the rates are one and a half times less. At the same time, social benefits are being reduced, while tariffs are steadily increasing.
The reasons for this situation are payments on IMF loans, a sharp drop in the hryvnia exchange rate, and ineffective management. Ukraine has obligations under the terms of granting loans from the IMF – an annual recalculation of utility tariffs, a reduction in social benefits, and an increase in the retirement age. The situation is aggravated by military actions in the east of the country, which require constant expenses.
The average salary according to Ukrstat statistics for 2018 was 4362 hryvnia. Compared to the previous year, it increased by UAH 167. But, given the rise in prices, this is an insignificant figure. Average wages vary widely across regions. This difference reaches two to three times.
The collection of statistics is complicated by the fact that many Ukrainian employers officially pay only the minimum salary, and all the rest are received by employees "in an envelope". The amount of such shadow payments can be up to 40%. To this should be added the unaccounted income of Ukrainians who work abroad and send money to their homeland. And this is a significant component.
There is reason to believe that real incomes may be higher than those stated in statistics. But even taking into account the shadow funds, salaries in Ukraine are low. The hardest hit is for pensioners and public sector employees. They are completely dependent on the state, whose priorities do not include caring for ordinary people.
Living expenses in Ukraine are much lower than in Russia and neighboring countries. Food is traditionally cheaper here, especially locally produced. Prices for public catering are comparable in Russia and Belarus, but in Ukraine they are sometimes twice as low.
In Ukraine, prices are lower, but salaries are also lower. The difference becomes obvious, for example, when traveling abroad or buying imported goods, the cost of which depends little on the local content.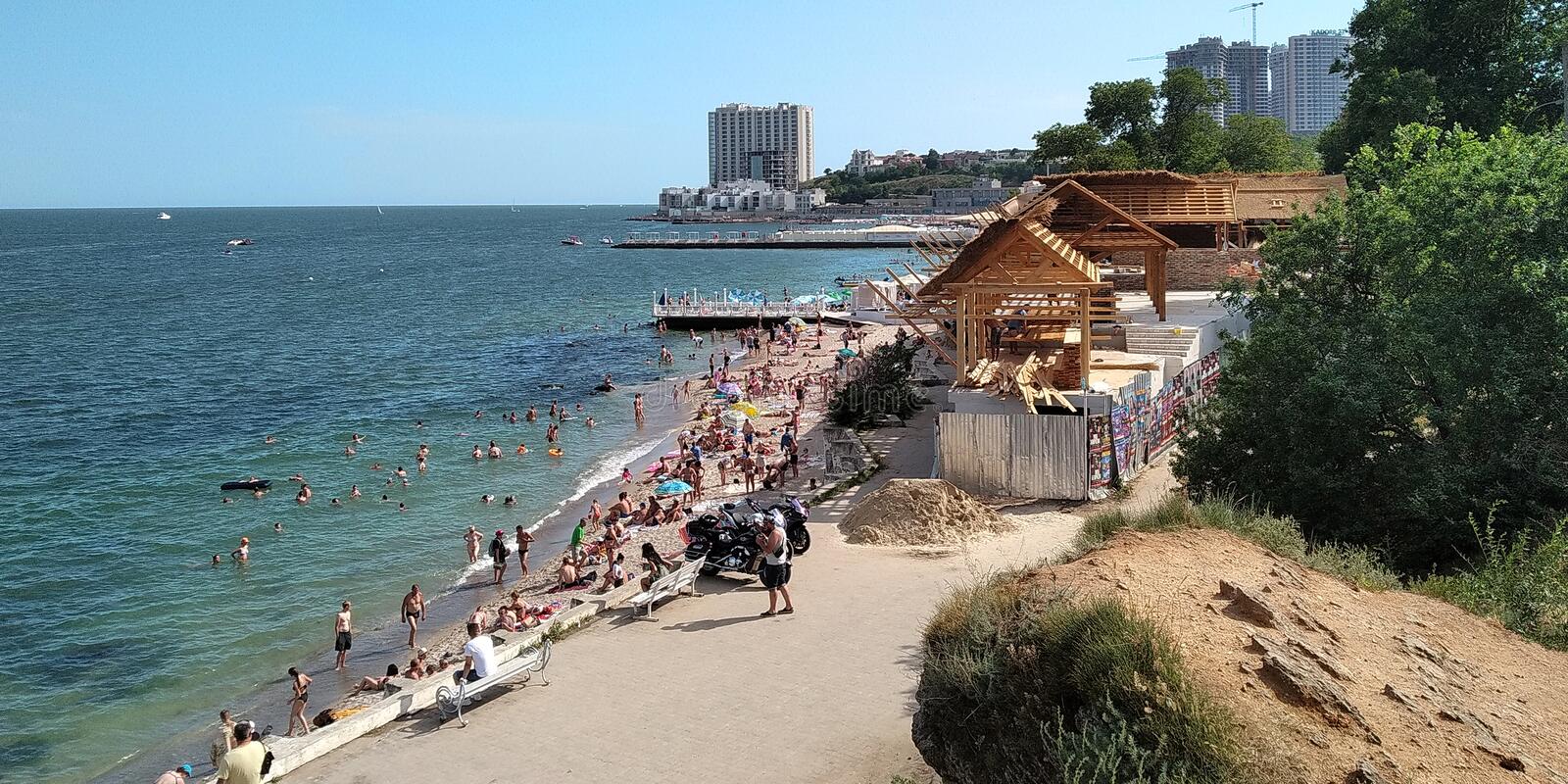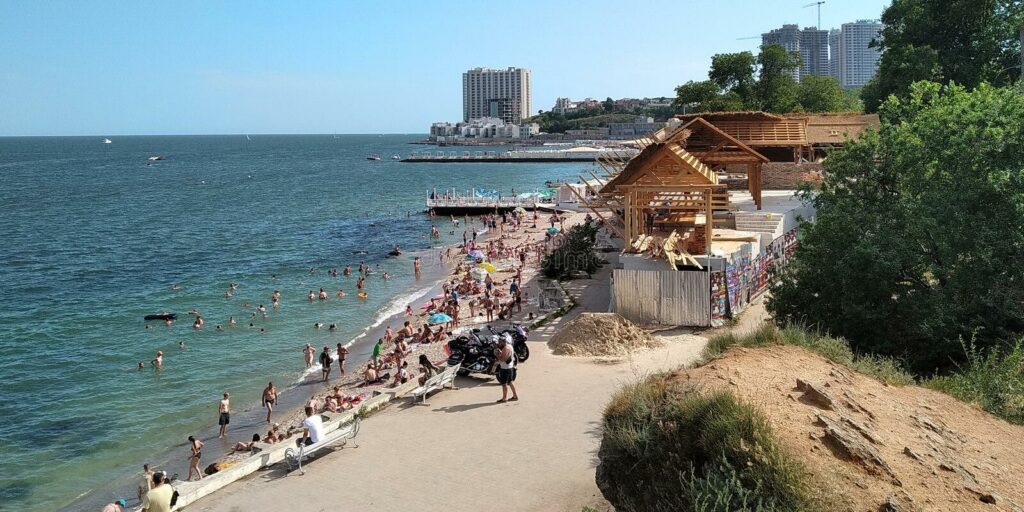 The main pros of living in Ukraine
If you are used to European prices, the first thing you will notice is how cheap Ukraine is. Ukraine is considered the cheapest country in Europe and one of the most affordable in the world. In terms of the cost of living index, Kiev ranks 307 out of 374 cities in the world, while Lviv ranks 332, just a few steps above Delhi and Mumbai. A three-room apartment in a new residential complex with a gym, school or kindergarten, cafes or restaurants in Kiev will cost you about $ 600 a month, including utilities! A single metro or bus ticket costs $ 0.25. A 20-minute Uber ride costs around $ 3-8 in Ukraine, which is quite low compared to other European countries.
Quality of life in Ukraine
The quality of life of the majority of emigrants in Ukraine remains high. For Ukrainians, however, it is a world of stark contrasts between rich and poor. Since the country is quite affordable, expats tend to have a comfortable standard of living, travel and enjoy the many leisure options the country has to offer. While this is not the number one place for foreigners looking to work abroad, the expat communities are large enough that you never feel lonely or isolated. And, of course, Ukrainians have a reputation for being friendly people.
Thinking about working in Ukraine? Check out the many career options to choose from. There are several non-profit organizations such as the UN, the European Bank for Reconstruction and Development, and the World Trade Organization. Private English-language schools and universities are becoming more and more popular in Ukraine, and foreign teachers are always in demand. Other interesting sectors are IT, marketing, sales and communications. International organizations and large companies, as a rule, pay a decent salary that will allow you to live comfortably.
If you are interested in working, investing, starting a business in this country, it is not excluded that you may need a help of a financial advisor. But who is a financial advisor and how he can help you?
What is a financial advisor?
Financial advisors are experts in personal money management. They do everything from developing an emergency fund plan to putting together complex investment portfolios. They also play the role of educators, introducing their clients to the financial products available in the market.
Moreover, financial advisors charge a small fee for their services. For people unfamiliar with the market or lacking sufficient time to manage their investments, financial advisors can help.
A financial advisor plays several roles, from planning and building a portfolio to constantly monitoring it. In addition, financial advisors use their market knowledge to create a suitable portfolio that meets the requirements and goals of their clients. They do everything from savings and insurance planning to investment and tax planning. They also monitor clients' investments in order to check the portfolio regularly.
Financial advisors familiarize their clients with the market and financial products available in the market. First, they tend to talk about lighter topics like savings and budget. Later I will move on to such complex topics as insurance, taxes and investments. Financial advisors also tend to understand their clients' financial condition, their needs and financial goals before proposing investments to them.
Financial advisors often use financial questionnaires. This is necessary in order to know what the assets, liabilities, financial liabilities, income and expenses of your clients are. Thus, using the questionnaire, they make a conclusion about the client's ability to take risks. Based on this, financial advisors advise their clients.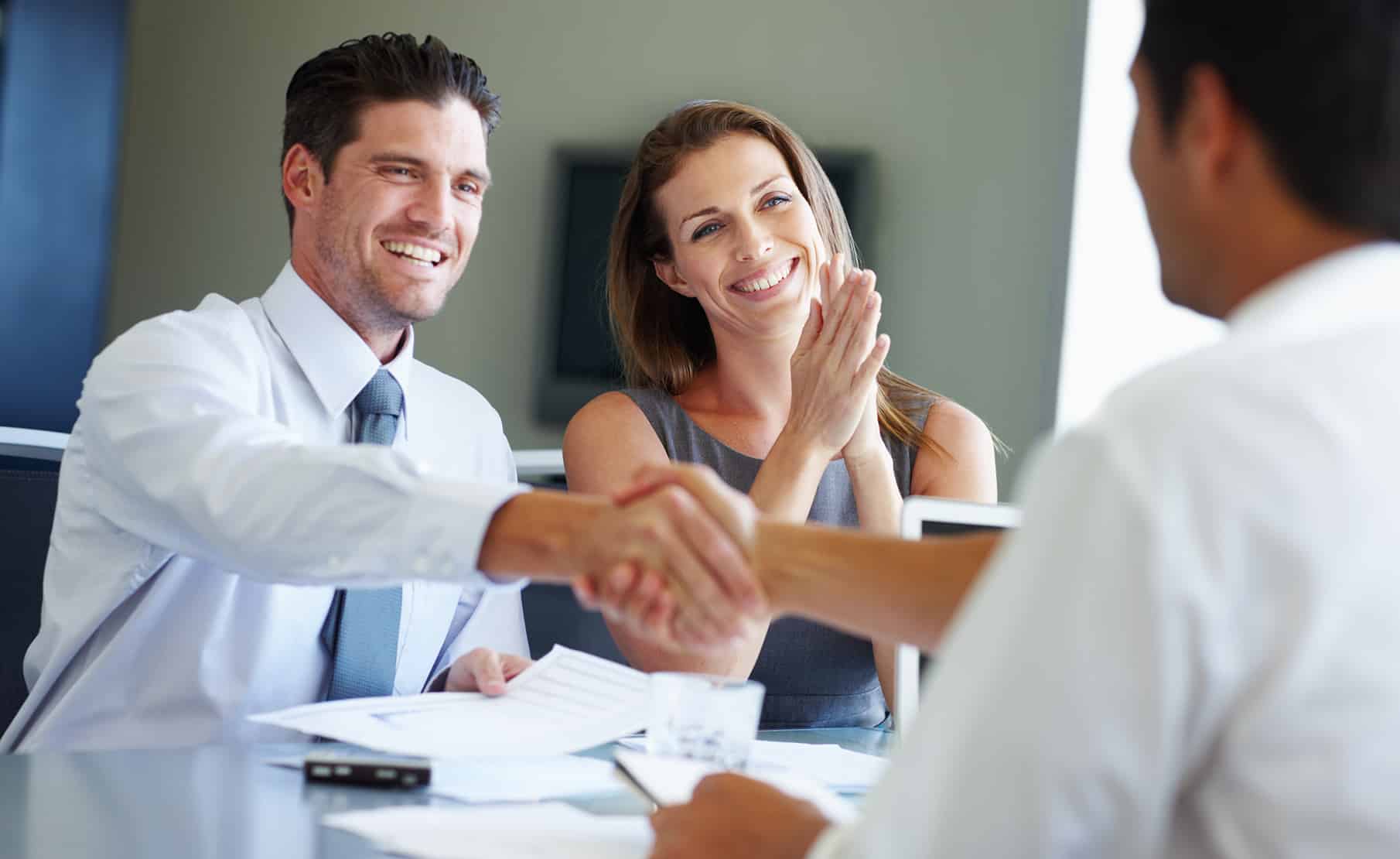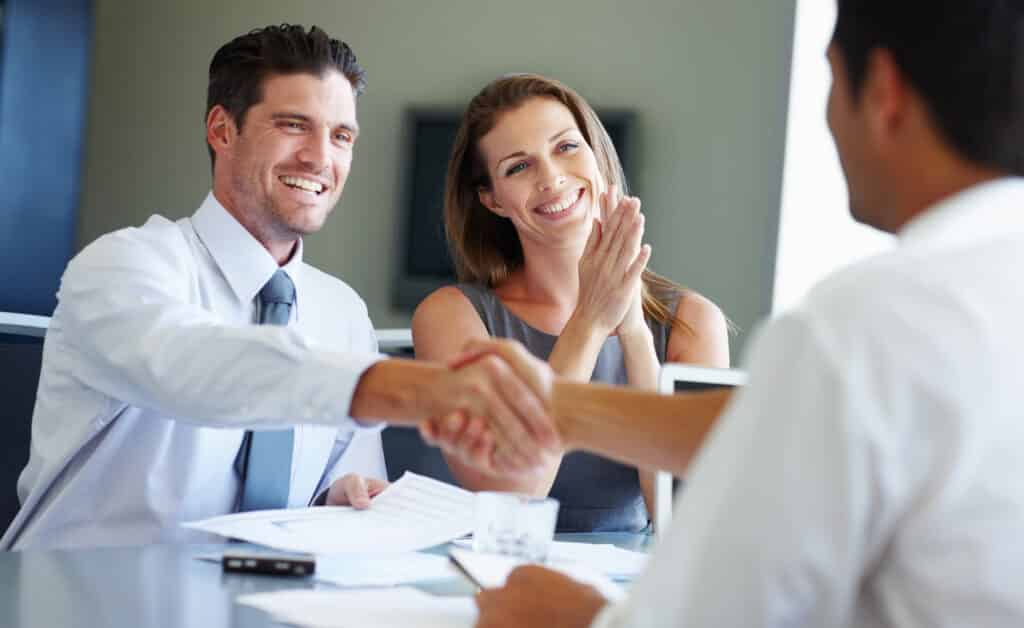 Reasons to Hire a Financial Advisor
Financial advice is not for wealthy people; it can be useful to anyone with any budget. It can help you protect and build your assets, as well as help you get the most out of your investment and ensure a long-term future for you and your family.
To help plan your expenses and save
To secure your long-term future, you need to create assets – first to survive rainy days, and then to pay for holidays and luxury goods. The first step is to plan your expenses so you start saving, and the second step is to plan those savings so you can multiply your wealth as efficiently as possible. Regardless of the amount, a financial advisor will analyze your situation and find the best starting point for you.
To help you plan your retirement
Once your short-term savings needs are met, you can start thinking about long-term ones. Most people these days understand that they cannot rely on the state more than on absolute foundations. Planning for retirement is not an easy task, and there are many different options. A financial advisor will not only help you understand the many rules and product options, but also help you build a portfolio that maximizes your long-term prospects.
To help you achieve your investment goals
As you progress through life and your assets and income start to rise, you may start thinking about ways to improve your situation, not just strengthen it. This can mean anything from early retirement to private school tuition fees. Whatever your goal, a financial advisor can help you assess what is feasible and plan with you to help you achieve it.
Find the right combination of assets
Investing is not only about protecting against potential disadvantages, but also about striving for maximum growth. High returns are often associated with high risk, and not everyone likes the idea that their investment could drop by a third or more overnight! Before making a recommendation, a financial advisor will carefully assess your attitude to risk. They also ensure you don't put all your eggs in one basket, helping you diversify not only across asset classes, but across accounts, individual funds, and product providers.
Local financial advisors
Financial advisors from Ukraine can help you with many financial transactions, from opening a simple bank account to making large investments in their country. Their experience and knowledge cannot be less than the skills of any other financial advisor, so the main advantage here is that they are local Ukrainians and they have a local financial education, they are very familiar with all the rules that are used in Ukraine, which is an excellent tool and an excellent investment for your future financial goals.
But when choosing, for example, a bank financial advisor who is also considered local, keep in mind that his main goal is to sell you a banking service or product. In fact, this is not their fault, but in any case it will entail additional costs and may not be necessary at that time. with the help of a bank advisor, it is recommended to open only a savings or investment account with a bank, therefore, as a foreigner, you may need the assistance of a bank financial advisor, but nothing more.
To be clear, they may be offering you their mortgage options with attractive rates, but either way, keep your primary goals in mind and move forward with that in mind. For additional financial purposes, you can contact an individual consultant or online, which may be more effective than other options on the market.
Above all, individual and online consultants put their clients first and do their best to achieve their financial goals quickly and efficiently. Accordingly, they may charge small fees and commissions, but they offer good strategies, make sure all your documentation is safe.
Anyway, let's take a look at some of the basic financial transactions in which you will need the help of a consultant. For example, how to invest in real estate in Ukraine? It is a developing country with a bright future, so many expats who have moved there may want to invest in real estate, so let's take a look at the terms and benefits.
How you can buy property in Ukraine?
It is possible to buy real estate for foreigners in Ukraine without any problems. However, there are several important things to keep in mind. The real estate market, as well as the acquisition of property with a further transfer of ownership, reveal certain characteristics that are typical for the respective country.
A distinction should be made between the primary and secondary real estate markets. The primary market includes offers from developers and investors, that is, these are apartments in new buildings and houses. Investments in construction in progress are also common. Here, service providers and sellers are predominantly developers. You rarely find intermediaries and brokers here.
The "secondary market" refers to properties sold by the previous owners. In practice, in the secondary market, sellers almost always involve brokers and intermediaries. In newspaper ads and online real estate offers, this is difficult to figure out right away.
Real estate transactions in practice differ significantly from the procedure for transactions in Germany.
It depends on some provisions of Ukrainian civil law, family law, inheritance law, organization of registration and population, as well as procedural law itself. Among other things, there is no official public land register in Ukraine.
That is why the following points require detailed study prior to the acquisition of real estate:
actual property relations
ban on alienation
encumbrance of the property with hidden rights of third parties
peculiarities of sales contracts, which in Germany are usually the reason for the complete or partial invalidity of the document
in practice, there are frequent deviations from legislative acts
incomplete or uninformative state registers
documents for an apartment that differ from reality, often it concerns reconstructions and actual measurements
great contractual freedom, moreover, without distinguishing between merchants and non-merchants
special formal requirements
tax and legal aspects
tax aspects in relation to foreigners / non-residents
purchase of real estate by legal entities / firms
construction and other administrative and legal norms
open accounts of official utilities
seizure / prohibition of alienation
In Ukraine, at the moment, foreigners are not allowed by law to acquire agricultural land. But, for example, foreigners can acquire dwelling houses and landholdings belonging to them.
Online financial advisors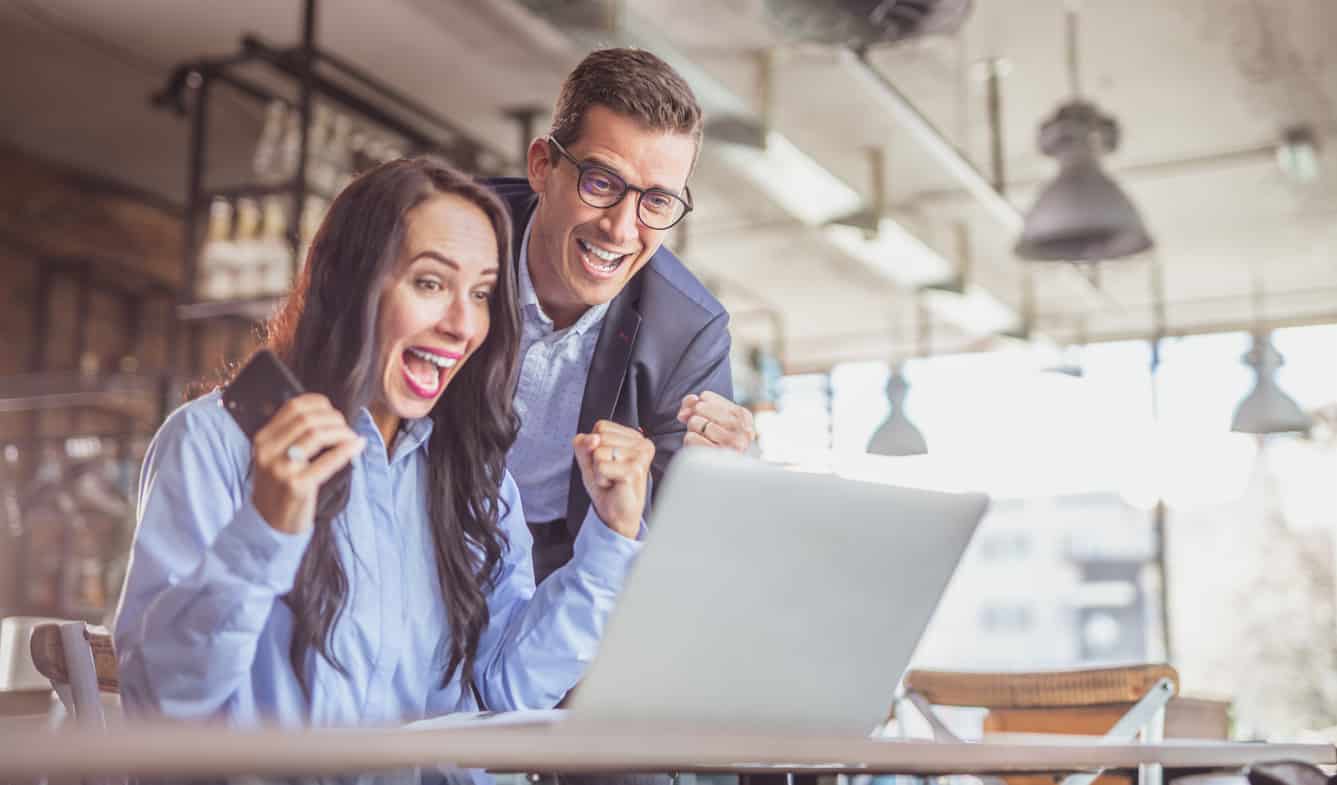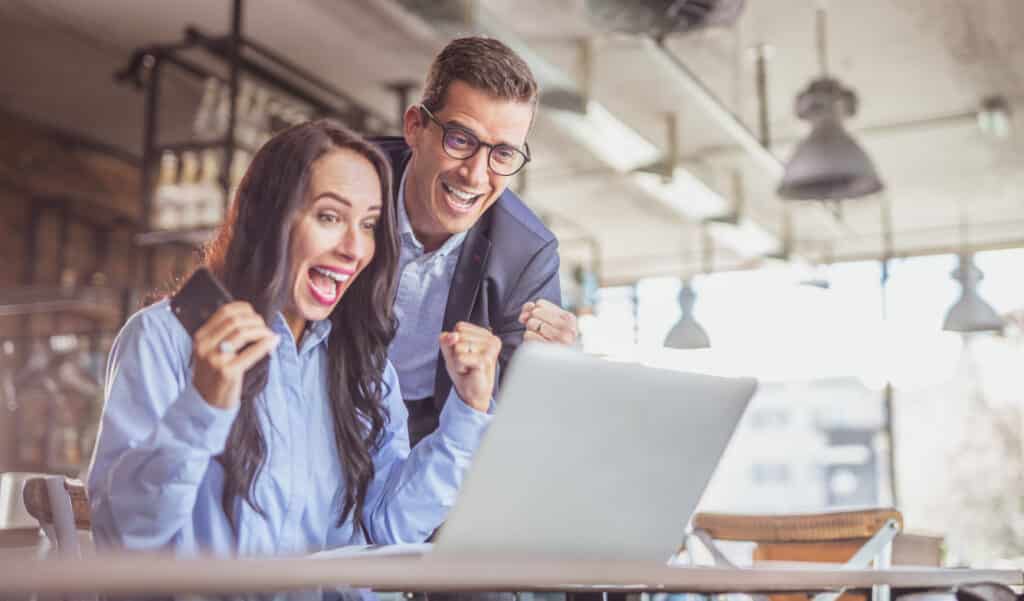 Financial planners or online consultants are people with the experience and knowledge to help their clients achieve specific financial goals.
They strive to understand your current personal financial circumstances and future goals, and then develop financial strategies to help you achieve them.
These professionals are now assisted by the addition of a range of digital financial planning tools that help minimize risk and automate critical financial and accounting processes such as Know Your Customer, portfolio recommendations, portfolio rebalancing and dividend reinvestment.
In other words, online financial planners are using new technologies to better transport you from where you are (financially) to where you want to be. This allows them to cut costs that will ultimately impact your income and reduce the time it takes to acquire customers. Time is an important commodity when investing: the earlier you start, the more time your money will work for you.
This approach to the profession creates a technology-driven financial dimension around important life decisions that help plan actions and achieve personal goals, whether it's early retirement, a new business, a new home, or a dream vacation. Below are some of the benefits that you will get by working with an online financial advisor.
You never have to interrupt your day or travel to get to a meeting. Everything online, from weekly meetings to documentation. Of course, all of this will be confidential and secure. This means not printing documents or written meeting notes.
It's easier in communication
In a stuffy office, you might be hesitant to tell your financial planner that you want to save money on a car or something else. It's hard to beat the slang when looking at a suit in a conference room.
Joining a virtual meeting from a familiar location allows you to be honest about your situation, goals, and things you don't know about. And to be successful in your financial game plan, you must be honest with your financial planner. With us, every online financial planning meeting is non-judgmental and simple advice is our bread and butter.
Online communication is suitable
A virtual tip should also not be confused with a high-end call center or low-cost customer service center. This is not a digital edition. Rather, it is a continuous financial advice delivery model that replaces the personal consultant and offers a different value proposition for a specific segment of consumers.
In fact, the ideal experience is pretty simple – you want to feel like you're chatting with a good friend who is simply talented in money. There is no need for a large conference room.
They are on your side, they are fun to talk to, and they tell you everything you need to know in easy-to-understand language. Because if you are truly an expert, can't you drop the jargon and just explain things? We think so.
A virtual tip should also not be confused with a quality call center or service center for low-value customers.
Should you hire a financial advisor?
If you are not familiar with all financial products, you should definitely hire one. Typically, a financial advisor will charge between 0.5% and 1% of the portfolio value.
For investors who do not understand the range of financial products and want to invest, choosing a financial advisor is the best option, especially if you have moved and live in another country.
However, investors who are knowledgeable about the products and do not have the time to monitor them regularly can also appoint a financial advisor. They will help you periodically monitor and revise your portfolio to keep up with changing market scenarios, which is a great option to save you time and find someone with sufficient knowledge and skills.
Pained by financial indecision? Want to invest with Adam?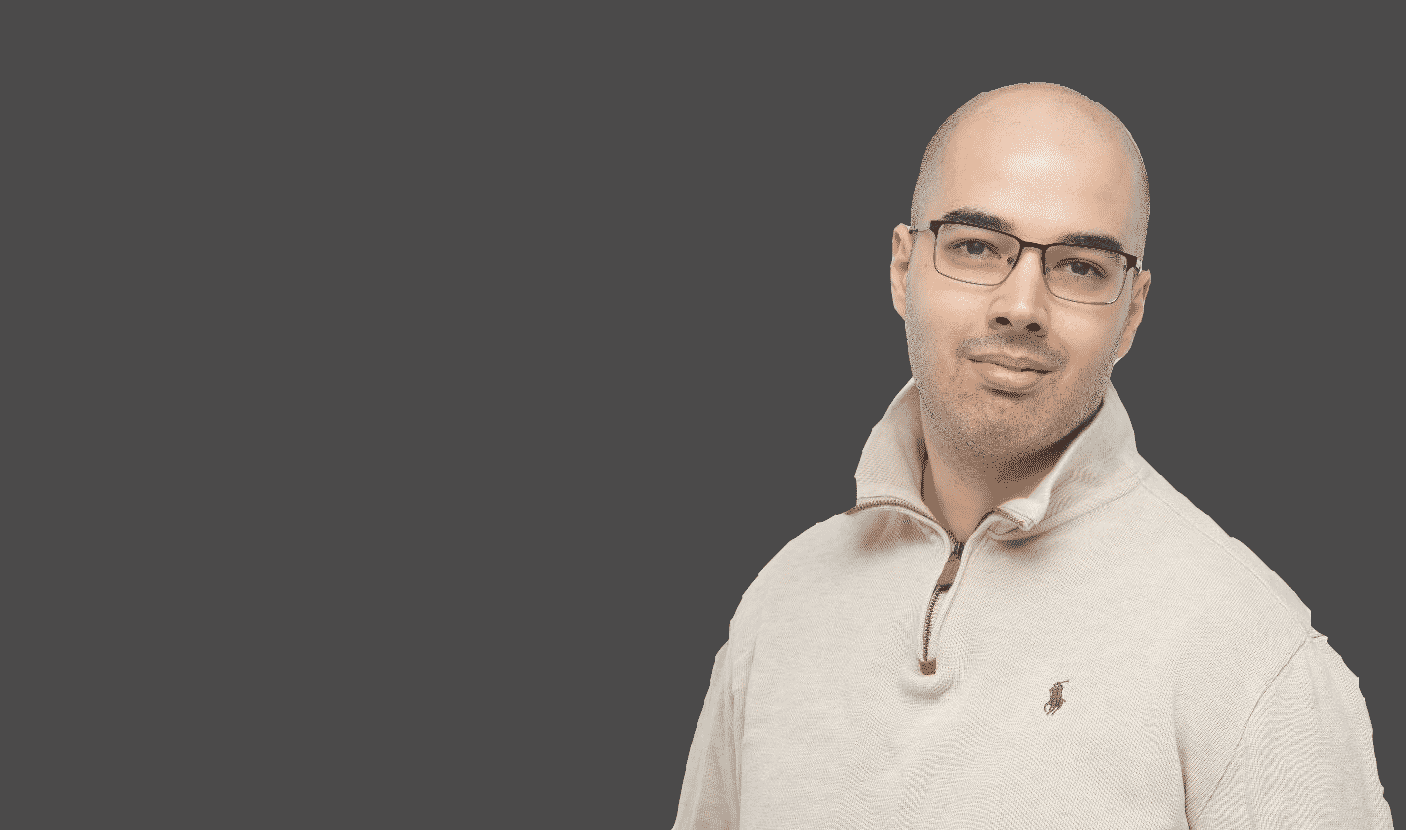 Adam is an internationally recognised author on financial matters, with over 305.9 million answers views on Quora.com and a widely sold book on Amazon