Expat financial advisors in Antigua and Barbuda – that will be the topic of today's article.
I will compare some of the options available locally, alongside more portable, online, and international options like what we offer.
It makes sense to have a portable option as an expat, as opposed to a localized one, and that is something we specialize in.
If you want to invest as an expat or high-net-worth individual, which is what I specialize in, you can email me (advice@adamfayed.com) or use WhatsApp (+44-7393-450-837).
Introduction
Antigua and Barbuda is a small Caribbean island nation that has a pretty well developed economy, a high level of medicine and education. Cosmopolitans come to the islands for secluded beaches, walks in the rain forest and yachting in the Caribbean. The country is developing through tourism, agriculture and foreign investment: foreigners receive citizenship of Antigua and Barbuda for visa-free travel to the Schengen countries, Great Britain, Singapore and Hong Kong.
The state of Antigua and Barbuda is located on three islands in the eastern Caribbean Sea and the northern part of the Lesser Antilles archipelago: Antigua, Barbuda and Redonda.
Antigua is the largest of the islands with a developed infrastructure. The highest point on the island, at 402 meters, is Mount Obama, which until 2009 was called Boggy's Hill.
The island of Barbuda is flat, the maximum height of the hills reaches only 32 meters. This is an island of coral origin; the beaches have a lot of pink sand.
Redonda is an uninhabited rocky island, its length is only 2 kilometers. This is a nature reserve that you can visit, but you cannot stay overnight on the island.
Political and economic structure of the country
Antigua and Barbuda is a former British colony that gained independence in 1981. Now the state is part of the British Commonwealth of Nations, so the monarch of Great Britain is listed as the head of Antigua and Barbuda. His interests are represented by the Governor-General, who is appointed at the suggestion of the Prime Minister of the country.
The executive power in the country is being exercised by the government which is headed by the prime minister. And the legislative one is the government and parliament of two chambers: the Senate and the House of Representatives.
In addition to the Commonwealth of Nations, Antigua and Barbuda is a member of the UN, CARICOM and the Organization of American States. Citizens of Antigua and Barbuda travel visa-free within Schengen, UK, Hong Kong and Singapore.
Most of the population of Antigua and Barbuda is of African origin, but the descendants of Arawak and Caribbean Indians also remained on the islands. A small percentage of the population are European settlers and immigrants from Asia and North America. The official language of the country is English, but in everyday life you can often hear local dialects, and some of the inhabitants also understand the Franco-Creole language.
The citizens of Antigua and Barbuda are mostly Christians, but there is a small percentage of residents who profess another religion or are atheists at all.
The backbone of Antigua and Barbuda's economy is tourism, agriculture and a citizenship investment program. Tourism brings about 60% of GDP to the country, so the government is investing in the development of tourism infrastructure: it improves the appearance of the state, builds earthquake-resistant buildings and new hotels.
Local residents grow various crops both for themselves and for export. In the lowlands of the islands there are fruit plantations and vegetable gardens.
The citizenship investment program began operating in 2013. Thanks to the program, investments in tourism, the infrastructure of the island and the social sphere are growing.
Taxation in Antigua and Barbuda
Citizens of the country do not pay taxes on wealth, inheritance, and capital gains. The tax is levied on the purchase of real estate and land. Foreigners who buy property in the country pay a license fee. But foreign investors who buy real estate through the citizenship program do not pay this license fee.
Life in Antigua and Barbuda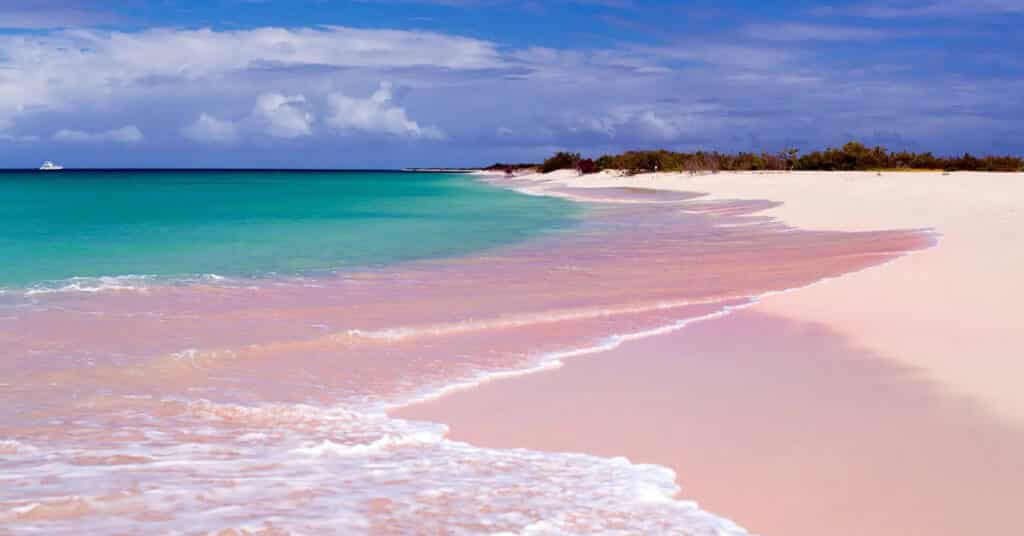 Antigua and Barbuda is called the land of 365 beaches. Beach lovers can change location every day. Antigua has a more developed infrastructure: there are many hotels, shops, restaurants, nightclubs and casinos. It is not customary to leave tips in local cafes and restaurants, as they are usually included in the bill.
Real estate. Tourists stay in hotels, apartments or rent apartments from local residents. The cost of renting a one-room apartment in the capital starts from $600. The closer to the center, the higher the rent.
Prices in the country are relatively low, but imported goods are always more expensive. For a couple, a trip to a mid-range restaurant with a three-course menu will cost $95.
Grocery prices in Antigua and Barbuda stores in 2022:
• Bread, 500 g – $2.65
• Milk, 1 liter – $ 1.85
• Local cheese, 1 kg – $6.55
• Eggs, 12 pieces – $4
• Chicken fillet, 1 kg – $ 6.7
• Beef, 1 kg – $14.85
• Apples, 1 kg – $ 12.2
• Bananas, 1 kg – $ 2.5
• Mid-range bottle of wine – $11
• Cappuccino – $5.2
A monthly membership to a fitness club will cost $65, and a movie ticket will cost $6.75.
Transport. Settlements of Antigua and Barbuda are connected by bus routes, a ticket costs about $ 1. And the islands themselves are a ferry service. A return ticket for the Barbuda Express ferry costs from $120. On the islands you can order a taxi, the trip costs from $ 1.5 per mile.
Education. The country has public and private schools. Children from 5 to 16 years old can study for free. Special schools are also open: pedagogical, technical, craft, for children with special needs.
There are several universities in Antigua. The most famous are a branch of the University of the West Indies, the American Medical University and the Institute of Information Technology.
The University of the West Indies is a higher education institution that operates in the states of the British Commonwealth of Nations. The university campus is located 7.5 km from the capital St. John's. Students study mathematics, economics, banking, accounting and taxes, information technology, management and tourism. The Government of Antigua and Barbuda offers scholarships to students from six countries of the Organization of the Eastern Caribbean States.
The medicine. Antigua and Barbuda has a high level of medicine, which is based on British medical standards. The country has 10 hospitals and clinics with modern equipment. The hotels also have doctors. To travel to the country, it is recommended to take out insurance, as medical services on the island are expensive. For example, an appointment with a private doctor costs from $80.
In any case, let's see in Antigua and Barbuda how you can complete your financial activities, manage, invest, retire, save, etc. In such cases, you will need the help of a financial specialist, local or online. That is why in this article we will mainly talk about the financial advisor, profession, how advisors can help you, as well as talk about local and online advisors and their benefits.
How do you know if you need a financial advisor?
Money is difficult to control, no matter how much it is. Sometimes we need professional financial help because we cannot develop and follow strategies properly, but at the same time we are not sure where to start, and for the first step we will define and fix what financial goals you want to achieve.
Do you want to start investing or investing more money in Antigua and Barbuda? If you don't know where to start, keep reading.
This helpful blog post will be a quick guide and overview of when you should contact a financial advisor, how they can help you, the three main types of financial advisors, real estate investment in Antigua and Barbuda and more.
Often, specific events cause a person to seek financial advice. These events are usually associated with unexpected blows, major losses, or major life events.
Wondering how much you need to save to retire at 65? Need advice on how to pay off debt? Wondering how much insurance you need? Finally, are you an expat in Antigua and Barbuda and need financial advice?
The truth is that some financial decisions need support; others you can probably manage on your own – at least for now.
If you find yourself in one of these scenarios, you may need financial advice:
• I'm about to retire and want to make sure I'm on the right track
• I just inherited some money from my parents and I need advice on how to invest it.
• I recently got married and as a couple we need help managing our finances.
• I am recently divorced or widowed and as a single person I need financial help.
• My parents are getting older and need help managing their finances.
• I hate investing and financial planning, and I need professional help so I don't lose all my money.
• I love financial planning and investing, but I need a second opinion to see if I can do it better.
Financial advisor is simply a term that includes financial planners and investment advisors. It is extremely important to look for financial advisors who follow the fiduciary rule, which means that they act in the best interests of their clients and only work for a fee.
This means that client fees are their only compensation and they do not receive commission when you invest in certain funds or buy financial products.
A good certified financial planner can help build the big picture, including developing retirement savings and an investment strategy; planning big expenses, such as buying a house or having children; daily budget and expenses; plus tax and estate planning.
You may also consider hiring a financial planner if you are too overwhelmed or confused about your money to make important financial decisions, including how to balance multiple financial goals, manage a business, pay off outstanding debt, or put together a plan. pension savings.
If the alternative to meeting with a financial planner is decision paralysis, you might be better off seeking outside advice.
Investment advisors usually focus on the nuances of your investment strategy, such as which stocks or funds to buy in retirement accounts, which ones to withdraw, and how to minimize taxes. They can also manage your investments, but typically charge between 0.5% and 2% commission on the portfolio.
Remember that you don't need to be an investor with millions in the market to have a financial advisor, on the other hand you don't need one if you just want to know how to invest your money or what funds to choose when you retire. .
An online financial advisor is often a cheaper alternative, and some even provide access to investment advisors or financial planners for an additional fee.
Automated investment services (sometimes referred to as robotic advisors) set up and automatically re-balance your investment portfolio for you based on your goals and risk tolerance, with an annual management fee of just 0.25% of your account balance.
A financial advisor can be a valuable investment in meeting your goals and helping you "set it and forget it" about your investment.
Local Financial Advisors
The difference between a local financial advisor and other types of financial advisors is really the difference between a professional service approach and a specific product approach. Of course, rich local experience is an advantage.
Hiring a local consultant has one key advantage: you can meet with someone who will advise you on the rules of a particular location, in this case, the rules of Antigua and Barbuda.
Many firms cannot afford this. Whether you agree with virtual business or not, there are bound to be situations where you feel the need to meet and talk with someone who will provide you with valuable strategies and advice.
Other financial consulting companies usually distribute their workload among separate departments. Your "consultant" is most likely an account manager who acts as a buffer between you and some other people in the back office who actually do the work.
Your "planning" probably comes from the planning department; your investment analysis most likely comes from an analyst who is far from what really matters in your life, and those who actually implement the strategy usually see you as just a bunch of "buying" and "selling", each which makes a shopping day. You simply won't be able to meet a real "adviser" because these responsibilities are spread over several people in different offices.
On the other hand, you should be able to meet with a consultant if you choose an independent service-oriented consulting firm. Again, hiring a local financial advisor is optional, but for most people there are many benefits to meeting face-to-face.
Most advisors to large financial companies such as banks receive some or all of the commission for selling you a product, whether it be stocks, bonds, mutual funds, insurance policies, or annuities.
This creates an inevitable conflict of interest. The securities laws in this country recognize this fact and require these "advisers" to be at a lower level. This is called the "fitness" standard, which means they only need to consider whether the products they sell are suitable for your broad investment profile.
The highest standard is the "fiduciary" standard. An independent consultant, online or local, who agrees to meet this standard is required by law to always put you first.
These consultants never sell products, charge commissions, or do anything else that could create a conflict of interest. They weigh all the factors in your situation before making any recommendations. Their advice is 100% objective. Whether you hire a local consultant or not, remember that they are objective and always prioritize their clients. Speaking of online financial advisors, let's talk a little about them.
Online Financial Advisors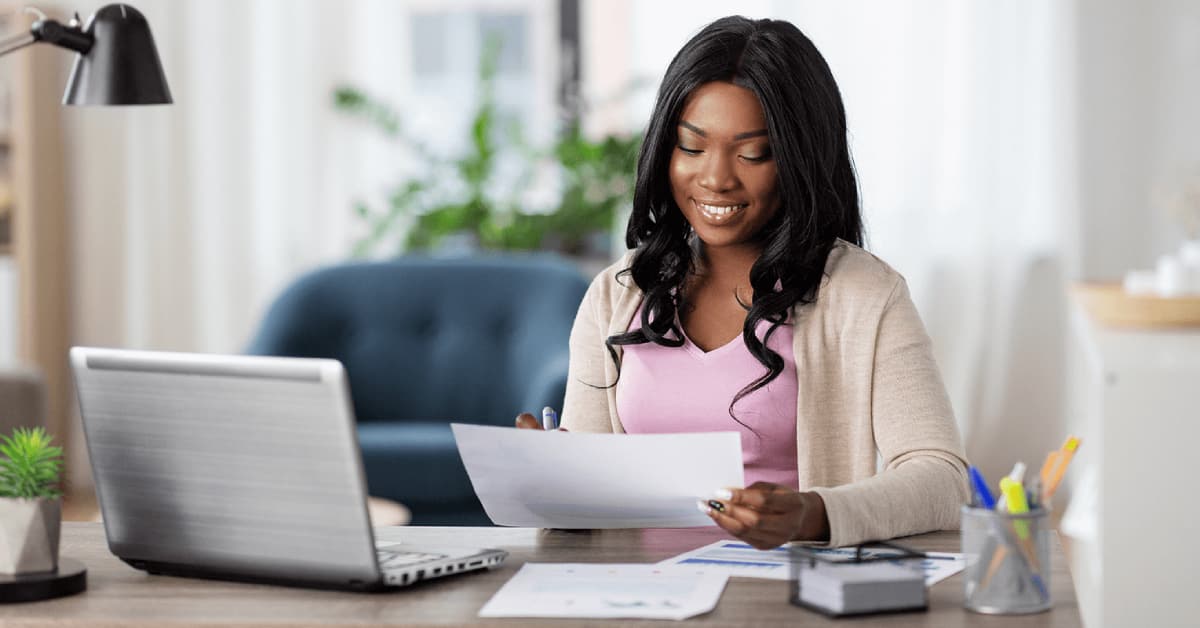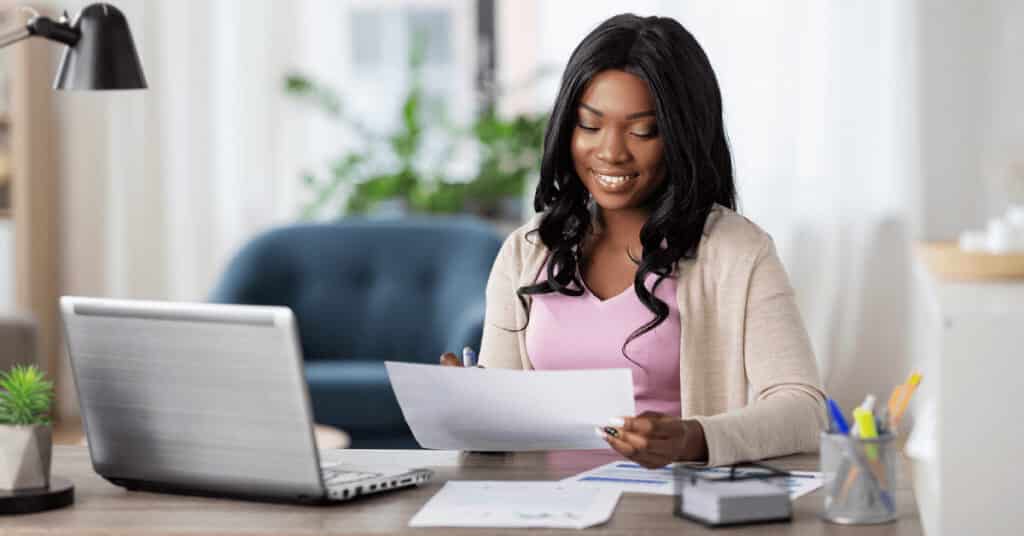 Online financial advisors have been steadily gaining popularity over the years and for a variety of reasons.
One of the first reasons people started working with virtual financial advisors was to buy time in the old days as they didn't have to get in a car or be stuck in traffic to meet their financial advisor during a phone call or meetings on Zoom.
For people who travel frequently or plan to move to another part of the country (or live abroad), working with an online financial advisor also ensures that your relationship doesn't end, no matter where you are.
Perhaps the most significant advance accelerating the trend towards virtual financial advice is the ability of financial advisers to specialize in serving a niche that would be impractical if they were limited to working with clients in their home city.
Thus, you have the opportunity to hire a financial advisor who truly understands your individual needs based on their education, experience, and commitment to helping people like you.
What can you gain from working with your online financial advisor?
Individual approach to your business. An online financial advisor is in many ways different from a robot advisor or even a bank advisor. Firstly, you will receive real and personal advice from a real expert who is well versed in finance and investments, and not from a person who wants to sell you banking products.
This is important for those who want to take a healthy look at their finances and give advice like a pro. Sometimes the software or algorithm doesn't work, especially if your problems are a bit more complex.
Relatively low fees. Of course, the cost will come down if you decide to hire an online financial advisor as they don't have a luxury office and other attributes that will affect the cost. What he needs is a computer, the Internet and a good, experienced brain.
They also cost less than regular companies or financial institutions that provide financial advice. It's also a smarter choice if you're looking to save money and spend less, but still know if you really need a financial advisor. The benefits you will receive from this will multiply when you decide to have a second or third session.
Hire only a reliable online financial advisor to get the best service. After all, your money is hard-earned, and you will definitely need someone to show you how to maintain and grow your wealth to new heights.
Online documentation. Financial planning does require a lot of different documents. Those who receive basic financial planning advice will easily find hundreds of pages of consulting documentation.
There will be many documents that will also require your signature. As an online financial advisor, we take advantage of technological advances as there are many cloud and secure platforms that will store your financial details. Therefore, we can safely send you all these documents online by e-mail.
But the most incredible thing is the ability to put an electronic signature! Use a few clicks to sign documents, switch superusers, set up attachments, and implement Plan B.
All of these documents will be securely hosted on an online portal that only you and your online financial advisor can access.
Many may be skeptical about this, which also has its own explanation. It's a relatively new concept and it's hard for people to get used to some of the things that can also be done on an online platform, but it's a great tool that saves you time and benefits in the first place.
Pained by financial indecision? Want to invest with Adam?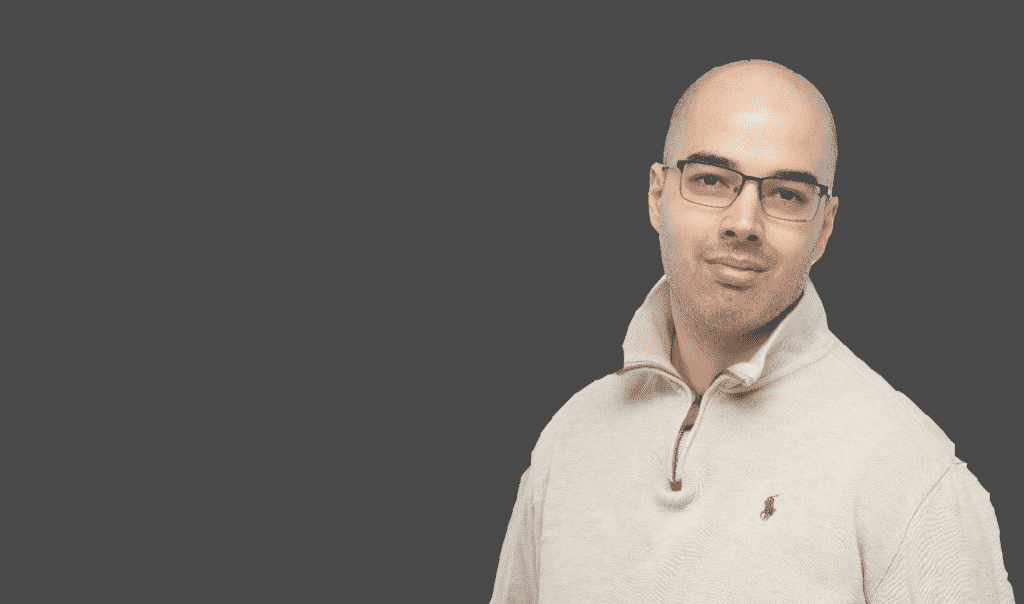 Adam is an internationally recognised author on financial matters, with over 583.9 million answers views on Quora.com and a widely sold book on Amazon and a contributor on Forbes.