Expat Financial Advisors in Saint Barthelemy – that will be the topic of today's article.
I will compare some of the options available locally, alongside more portable, online, and international options like what we offer.
It makes sense to have a portable option as an expat, as opposed to a localized one, and that is something we specialize in.
If you want to invest as an expat or high-net-worth individual, which is what i specialize in, you can email me (advice@adamfayed.com) or use WhatsApp (+44-7393-450-837).
Introduction
Saint Barthelemy is a French-speaking Caribbean Island which is mostly known as Saint Barts. The island is popular for its white sand beaches and designer shops. Surrounded by a yacht-filled harbor, Gustavia's capital has high-end restaurants and historic landmarks such as the Wall House, whose exhibits highlight the island's Swedish colonial era. Dominating the city is the 17th-century Fort Carl overlooking the popular Shell Beach.
It is the most exclusive island in the Caribbean and also one of the most beautiful. This is a place where everyone wants to see and be seen. And while this French Caribbean gem is small, it does have a solid collection of real estate. So can you buy a house there? Known for its unique lifestyle that combines the sophistication and glamor of the French Riviera with the laid-back charm of the Caribbean, year-round warmth, hardly a day without sunshine, and 14 exceptional beaches, St. Barts is a unique and luxurious destination like no other.
For many years this French Caribbean Island has attracted the most discerning real estate investors from all over the world. If you, too, are thinking about buying a home on the island to live in St. Barth, this guide is for you. Here we cover all aspects of moving to this island paradise, including the practical aspects of investing in real estate, how to obtain a residence permit, and necessary information for potential residents, such as health care, so that you can properly plan your path.
Why should you move to St. Barts?
Saint Barths is a luxury destination that attracts visitors from all over the world. The island has some of the most beautiful white sand beaches in the Caribbean, unparalleled security, privacy, fine dining, and a wide range of entertainment. This unassuming, chic island is the perfect getaway with a well-deserved reputation.
The tiny island of Saint Barth, known as the "Saint Tropez of the Caribbean", is a French overseas territory. Less than 10 square miles, the island is small in size but big in character, exuding effortless style and glamour, from the elegant coastal capital of Gustavia to the rolling hills and exclusive villas tucked away in green hillsides.
By day, the island's exceptional beaches are undoubtedly one of its main attractions. The island is fringed with 22 soft white sand beaches overlooking crystal clear turquoise waters and as a resident you will have the opportunity to experience them all. Saint-Jean on the north coast, for example, is a postcard-worthy stretch of white sand, just minutes away from hotels like Eden Rock and Nikki Beach, boutiques, and restaurants.
Whether you're planning to dine at one of the beachfront restaurants, sip on cocktails, or play some water sports, Saint-Jean Beach is a great place to spend the day. In contrast, Colombier Beach on the island's west coast can only be reached in half an hour on foot or from the sea, making it ideal for yachting, swimming, snorkeling, and diving. Nature lovers will be delighted to watch the birds soar over the quiet and wild Saline Beach, while high-profile residents seeking solitude will surely love the secluded and quiet Gouverneur Beach.
When day turns to night, the island truly takes on its own. Its culinary scene is well known. Its nightlife is legendary. So, whether you love to indulge in gourmet food or dance at night, St. Barts has something for everyone, with a wide variety of restaurants and bars to discover.
Apart from the island's natural beauty and lifestyle, living in St. Barth brings many other great things. For example, residents who are residents of St. Barts for tax purposes do not pay personal income tax, corporate income tax, and VAT.
How to move to Saint Barts?
As Saint Barts is a French Overseas Territory (officially known as the "Territorial Collective Society of Saint Barthélemy"), anyone with an EU passport can live and work on the island.
US and Canadian citizens are allowed to stay as tourists for up to 90 days without a visa, which is great for those looking to live on the island part-time. However, passport holders from the US, Canada (and any other country that requires a visa to France) wishing to stay for more than 90 days must apply to the French Embassy for a visa that specifically covers St. Barts.
To become a permanent resident of St. Barts, an applicant must legally reside on the island for more than 6 months of the year for a period of 5 years.
Healthcare system in Saint Barts
As for inpatient treatment, there is only one small hospital on the island. The Hôpital de Bruyn in Gustavia's capital provides conventional and emergency care services.
For more specialized assistance, you will need to travel to larger nearby islands such as Saint Martin, Martinique, or Guadeloupe. With this in mind, we recommend that you take out private health insurance.
Buying property in Saint Barts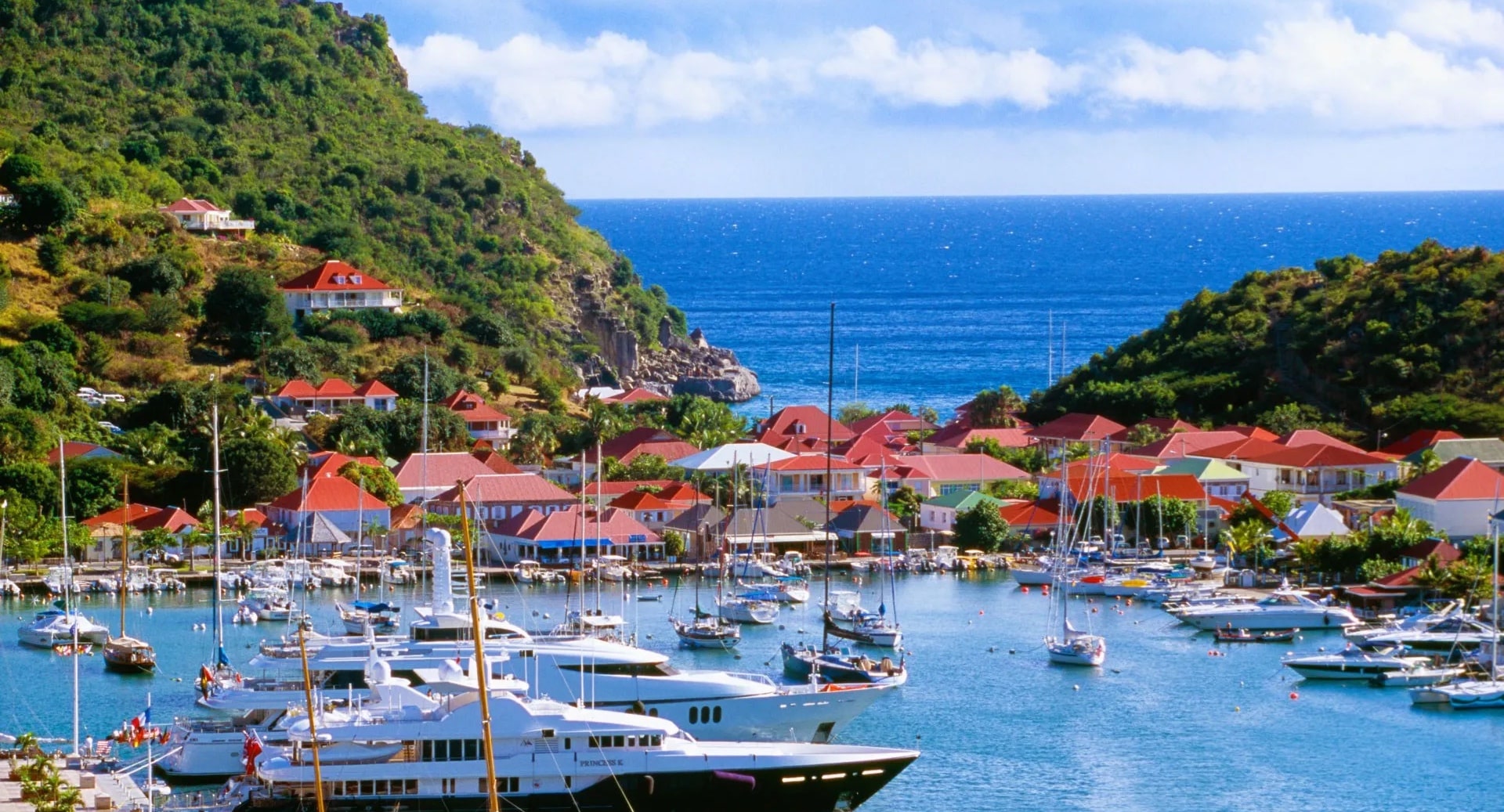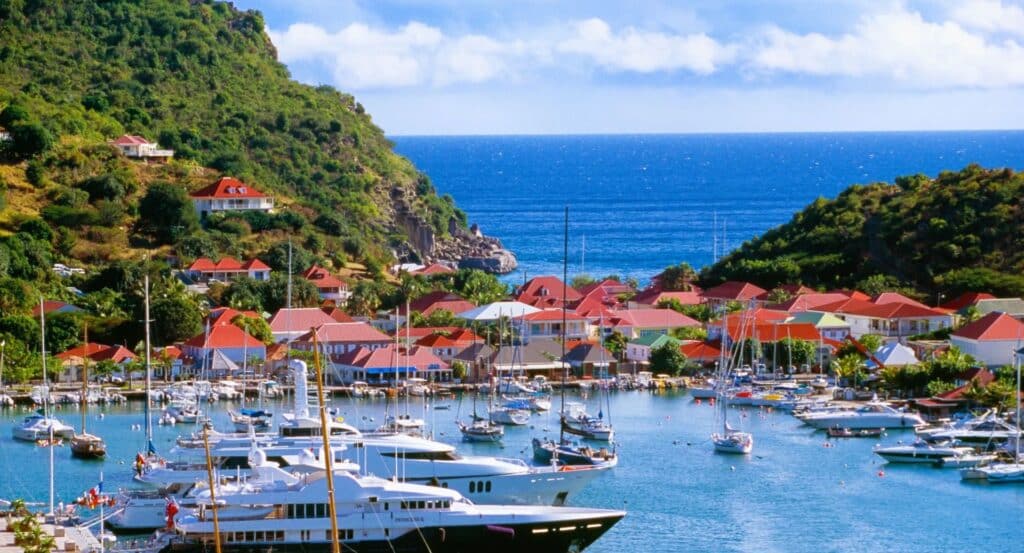 With a strong and established real estate sector focused on the upper end of the market, St. Barts is well known for offering some of the most desirable properties in the Caribbean. Here you can find everything from ultra-modern seafront estates to charming traditional, red-roofed villas nestled in the hills overlooking the beaches and the sea.
One of the most enticing things about St. Barts for investors is that there are absolutely no restrictions on foreign buyers and the buying process is relatively easy. As you would expect, the median property price is higher than in other Caribbean countries, with individual home prices starting at $2 million to $4 million.
Property owners in St. Barths, with the exception of the natives, are mostly Americans and French, but more and more other Europeans, Canadians and some other nationalities are appearing among them.
There are no specific restrictions on the purchase of property by a non-resident or a foreigner in Saint Barth, but a French property transfer by its very nature introduces an English-speaking buyer to a range of people, concepts and organizations that may be completely unfamiliar to him.
As with the rest of the world, the process in St. Barth usually begins with making contact with a real estate agent to begin your property search. The agent will accompany you throughout the process and act as an advisor and negotiator. Once a property has been selected, the buyer and seller must agree on a sale price. To do this, the agent asks the buyer to make a formal written offer, known as a Letter of Intent, which must then be approved by the seller and signed by both parties.
This document gives the notary the green light to prepare a contract of sale, which may or may not be subject to certain precedent conditions. At the time of signing this document, it is customary to pay 10% of the total cost of the sale. This amount will be held by the notary in escrow and will be deducted from the total sale price at the time the transaction is closed.
A delay of approximately three months is usually required to carry out the necessary research before closing the transaction with the signature of the original deed of sale. The classification of this document in the Bureau de Conservation des Hypothèques results in the final transfer of ownership.
Notary
As briefly mentioned above, all real estate transactions are handled by a notary, which is completely unrelated to the American notary profession.
The notary's function is to verify the origin of the property title, properly record transactions and mortgages, ensure that both buyer and seller pay taxes, verify, and release the lien on property, etc. The notary is neutral in the transaction. It is a purely public official who charges an ad valorem fee to prepare the transfer of property.
In the neutral capacity, he is responsible for conducting the investigations leading to the completion of the transaction and is accountable to the French Tax Office for the payment of the seller's capital gains tax and to the Registrar's Office for the registration of the transaction. The notary is equally responsible for the proper transfer of title and is liable for any errors made in the deed, for which he has professional insurance.
The acte de vente or deed is kept in the notary's archives indefinitely after it has been filed with the registry office for registration purposes, and only an official copy (expedition) is provided to the buyer as proof of ownership. Thus, a buyer of real estate in France can never get hold of the original title deeds and therefore cannot offer them to a bank as collateral for a loan. Notary fees are almost always paid by the buyer in addition to transfer taxes.
How do you know if you need a financial advisor in Saint Barts?
Money is difficult to control, no matter how much it is. Sometimes we need professional financial help because we cannot develop and follow strategies properly, but at the same time we are not sure where to start, and for the first step we will define and fix what financial goals you want to achieve.
Do you want to start investing or investing more money in Saint Barts? If you don't know where to start, keep reading.
This helpful blog post will be a quick guide and overview of when you should see a financial advisor, how they can help you, the three main types of financial advisors, real estate investment in Saint Barts, and more.
Often, specific events cause a person to seek financial advice. These events are usually associated with unexpected blows, major losses, or major life events.
Wondering how much you need to save to retire at 65? Need advice on how to pay off debt? Wondering how much insurance you need? Finally, are you an expat in Saint Barts and need financial advice? The truth is that some financial decisions need support; others you can probably manage on your own – at least for now.
If you find yourself in one of these scenarios, you may need financial advice:
• I'm about to retire and want to make sure I'm on the right track
• I just inherited some money from my parents, and I need advice on how to invest it.
• I recently got married and as a couple we need help managing our finances.
• I am recently divorced or widowed and as a single person I need financial help.
• My parents are getting older and need help managing their finances.
• I hate investing and financial planning, and I need professional help, so I don't lose all my money.
• I love financial planning and investing, but I need a second opinion to see if I can do it better.
Financial advisor is simply a term that includes financial planners and investment advisors. It is imperative to look for financial advisors who follow fiduciary rules, which means they act in the best interests of their clients and only work for a fee.
This means that client fees are their only compensation and they do not receive commission when you invest in certain funds or buy financial products.
A good certified financial planner can help organize your overall financial picture, including developing your retirement savings and investment strategy; planning big expenses, such as buying a house or having children; daily budget and expenses; plus tax and estate planning.
You may also consider hiring a financial planner if you are too overwhelmed or confused about your money to make important financial decisions, including how to balance multiple financial goals, manage a business, pay off outstanding debt, or put together a plan. pension savings.
If the alternative to meeting with a financial planner is decision paralysis, you might be better off seeking outside advice.
Investment advisors usually focus on the nuances of your investment strategy, such as which stocks or funds to buy in retirement accounts, which ones to withdraw, and how to minimize taxes. They can also manage your investments, but typically charge between 0.5% and 2% commission on the portfolio.
Remember that you don't need to be an investor with millions in the market to have a financial advisor, on the other hand you don't need one if you just want to know how to invest your money or what funds to choose when you retire. .
An online financial advisor is often a cheaper alternative, and some even provide access to investment advisors or financial planners for an additional fee.
Automated investment services (sometimes referred to as robotic advisors) set up and automatically re-balance your investment portfolio for you based on your goals and risk tolerance, with an annual management fee of just 0.25% of your account balance.
A financial advisor can be a valuable investment in meeting your goals and helping you "set it and forget it" about your investment.
Local Financial Advisors
There are many misconceptions about the role of a financial advisor and the differences between financial market professionals. The reality is that having an expert to help you navigate the financial market and select nutritional investments based on your individual needs can be extremely rewarding in the long run. Especially local fiduciary consultants who are required by law and ethics to always put you first.
Many people prefer a local financial advisor because of the convenience, interaction, and more. Here are the main reasons and benefits of choosing a local consultant:
One-on-one communication
Yes, some people only trust a person, especially when it comes to money. If you are not comfortable doing business online, a local financial advisor may be a good fit for you.
Many people prefer a personal, human touch, especially the older generation who grew up on bricks and mortar, rather than doing business online, which is why a local financial advisor is the advisor of choice.
In addition to managing your investment portfolio, the benefits of being a traditional local financial advisor include being able to discuss your questions and concerns as often as you like, from anywhere.
Face-to-face meetings can help you clarify your expenses and goals by scheduling an evaluation appointment and scheduling regular reviews. All consultants are individuals, so it's important to shop around and ask questions to find the one that fits your individual needs.
Local experience
Malawi is a foreign country and for many expats the laws may be different, investment options, savings accounts and more may require different skills.
The key solution is a local financial advisor. They are usually educated and focused on the laws and regulations followed in their country. As such, they are an excellent resource if you are looking to invest locally to spur growth in your area, city, or state.
Keep in mind that local investments can bring you two rates of return: one directly to your portfolio and the other through your community. There is growing evidence that, compared to their non-local counterparts, local businesses have two to four times the impact on local economic development for every dollar spent on them.
So, if you have an investment portfolio that includes local businesses, your dollars will continue to circulate and improve the well-being of your entire community by creating new jobs, increasing income, and ultimately supporting funding for schools, parks, police. and fire services; and safe and prosperous areas.
An expert local financial advisor can help you conduct due diligence to make sure your local investment makes sense.
Online Financial Advisors
Online financial advisors have been steadily gaining popularity over the years and for a variety of reasons. One of the first reasons people started working with virtual financial advisors was to buy time in the old days as they didn't have to get in a car or be stuck in traffic to meet their financial advisor when the phone was on or Zoom meetings does not matter.
For people who travel frequently or plan to move to another part of the country (or live abroad), working with an online financial advisor also ensures that your relationship doesn't end, no matter where you are.
Perhaps the most significant advance accelerating the trend towards virtual financial consulting is the ability of financial advisors to specialize in serving a niche that would be impractical if they were limited to working with clients in their hometown.
Thus, you have the opportunity to hire a financial advisor who truly understands your individual needs based on their education, experience, and commitment to helping people like you.
Location is the first advantage
Investors looking to hire a consultant in high cost of living cities often struggle to find a consultant that is affordable or accepts them as clients if they do not meet the requirements based on their minimum assets.
Virtual relationships allow investors in, say, San Francisco or New York to hire a Delaware or Mississippi advisor who is likely to be more affordable and have a lower stated minimum asset, even if they have the same experience and level. service offers.
Everything must be in its time
Those professionals who work hard get good salaries but often cannot find a consultant who is available when they are available – after hours. An online consultant is usually not limited to "office" time and can contact you when you need it!
In times of great financial stress, simply revising your annual plan is often not enough. As an investor, you will likely prefer to have your financial planners or advisors available throughout the year.
The client/consultant relationship is not a set-and-forget relationship, but rather an ongoing dialogue. This includes ongoing text or email conversations, which are much more convenient than scheduled face-to-face meetings once a year.
Pained by financial indecision? Want to invest with Adam?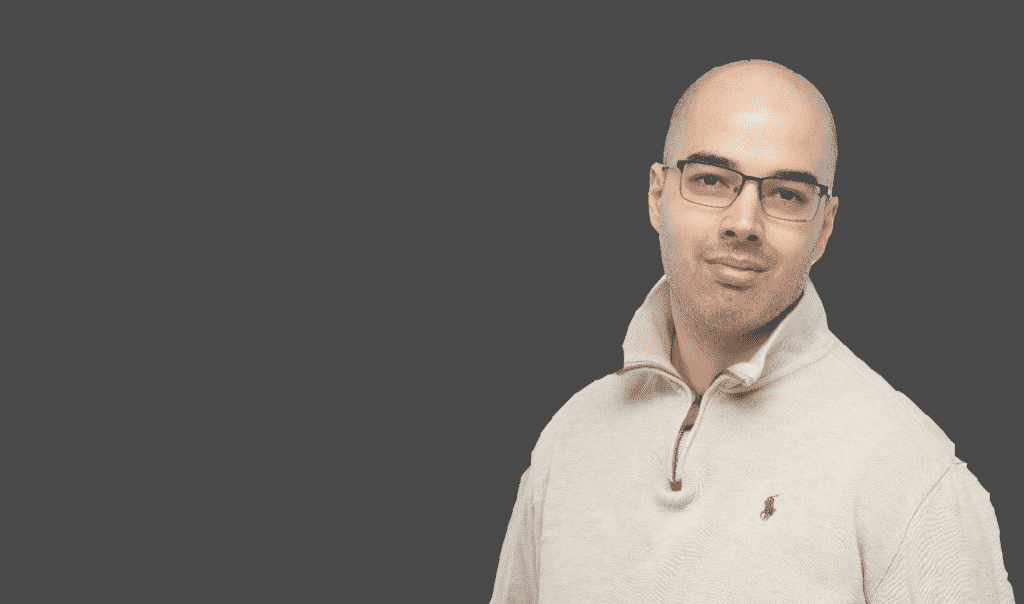 Adam is an internationally recognised author on financial matters, with over 588.1 million answers views on Quora.com and a widely sold book on Amazon and a contributor on Forbes.