Expat Financial Advisors in Serbia – that will be the topic of today's article.
I will compare some of the options available locally, alongside more portable, online, and international options like what we offer.
It makes sense to have a portable option as an expat, as opposed to a localized one, and that is something we specialize in.
If you want to invest as an expat or high-net-worth individual, which is what I specialize in, you can email me (advice@adamfayed.com) or use WhatsApp (+44-7393-450-837).
Introduction
Life in Serbia is still in the stage of overcoming the crisis, the standard of living is quite low. But this will be your advantage, the conditions for life in Serbia are quite acceptable for every migrant from any country. Serbia is a country where you can start life from scratch, Balkan beauty, untouched nature, and clean air even in large cities. The former Yugoslav Republic broke up into small pieces, the largest of which fell on Serbia.
Indeed, the largest territory was ceded to the Serbian Republic, and even the fact that the Yugoslav diplomatic missions around the world became Serbian speaks volumes.
This country was recently at war, Belgrade was defeated by the NATO army, not all, but the center was badly damaged. Nevertheless, life in Serbia improved, the economy went up, so much so that since 2012 it has been the official candidate for the European Union.
Economic situation in Serbia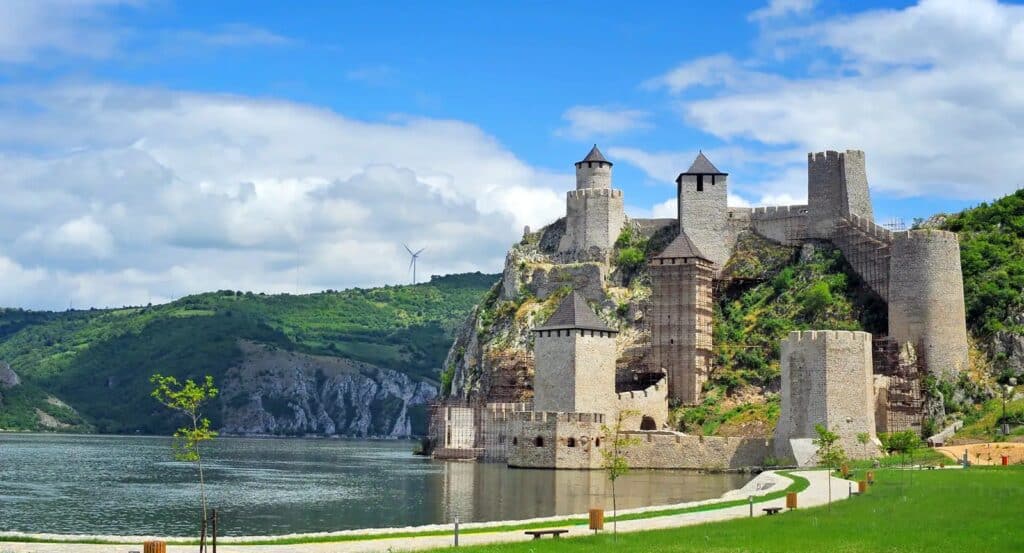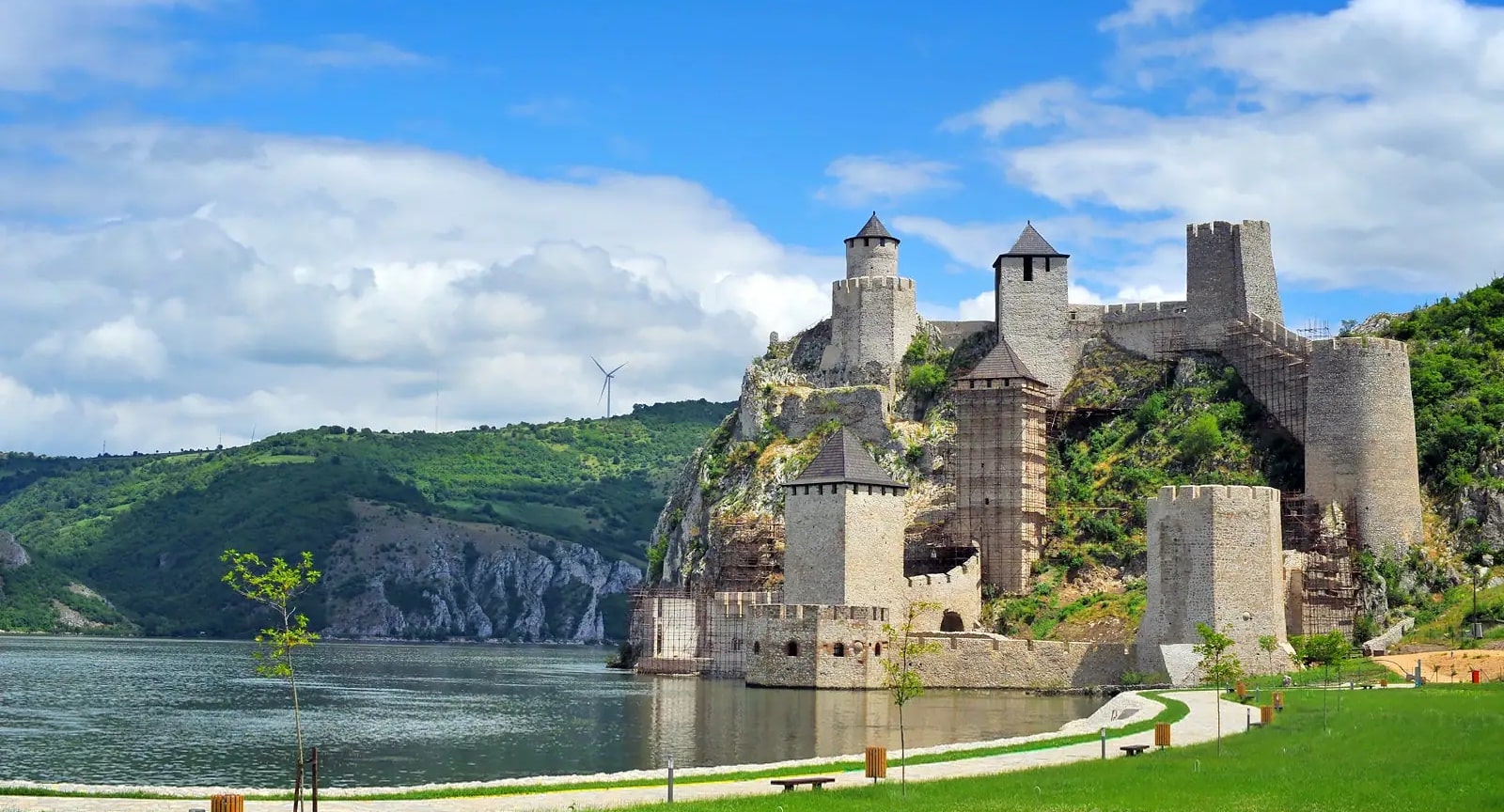 Given that Serbia is landlocked, the country is not heavily dependent on tourism. Green tourism flourishes in the provinces, as the entire territory is built up with settlement type buildings, they have a lot of ethnic. Around fields and lakes, forests, and hills. The country lives by agriculture, industry, and partly by the service sector.
Two years ago, Serbia was in a deep crisis, unemployment was 25%. The standard of living of the population is low to this day. in 2021, GDP grew by only 2%, which means that the well-being of the population is not improving. The external debt of the state is still too high (about 26 billion euros), restructuring of state-owned enterprises is required.
However, if you decide to move there to live, then now is the time. Life in Serbia for many foreigners will seem inexpensive, you can afford to buy real estate, open a business, and start a new life.
Over the past couple of months, the number of emigrants to Serbia has increased many times over. But not all foreigners understand what difficulties they may face in another country and how much life in Serbia will cost them.
At the same time, most of them leave on the basis of the principle – "we'll figure it out somewhere, on the spot", which is fundamentally wrong. Only a part of foreign citizens does it consciously, having previously studied all the intricacies of life in Serbia and the cost of upcoming expenses.
Prices in Serbia
To understand the cost of living in the Republic in comparison with your country, it is necessary to analyze the microeconomics of the two countries, for example, prices in Serbia and in your country for the same categories of goods and services. By default, consider the average data for both countries. To draw a conclusion about the high cost of living, let's take information about salaries and pensions and calculate what can be purchased with an average Serbian salary.
Who was in Serbia, he probably paid attention to the quantity and quality of vehicles? Basically, these are small-capacity European cars older than 10 years, 90% of them are with a manual transmission.
The tax burden is too high and depends on both the amount of horsepower under the hood and the type of steering. Roads are also partially repaired only in large cities; outside the city, dirt surfaces are most often found.
Of course, having your own business will be an excellent foundation in any situation, but you need to face the truth: you are going to another country with a different standard of living.
Average salary in Serbia
The average salary in Serbia for 2022 is 56,000 dinars, which equals 460 euros. However, in the north of the country and in Belgrade, the salary is higher and amounts to about 67,000 dinars or 570 euros. And in the south and west of the country, only 49,000 dinars or 420 euros.
Obviously, the most promising area for life is the northern one. However, in general, for the country's economy, such an imbalance in wages has a bad effect on its growth and development.
Most likely, you will go to Belgrade, start life in the capital. Although there are those who prefer to start their own economy in the provinces.
Prices for apartments in Serbia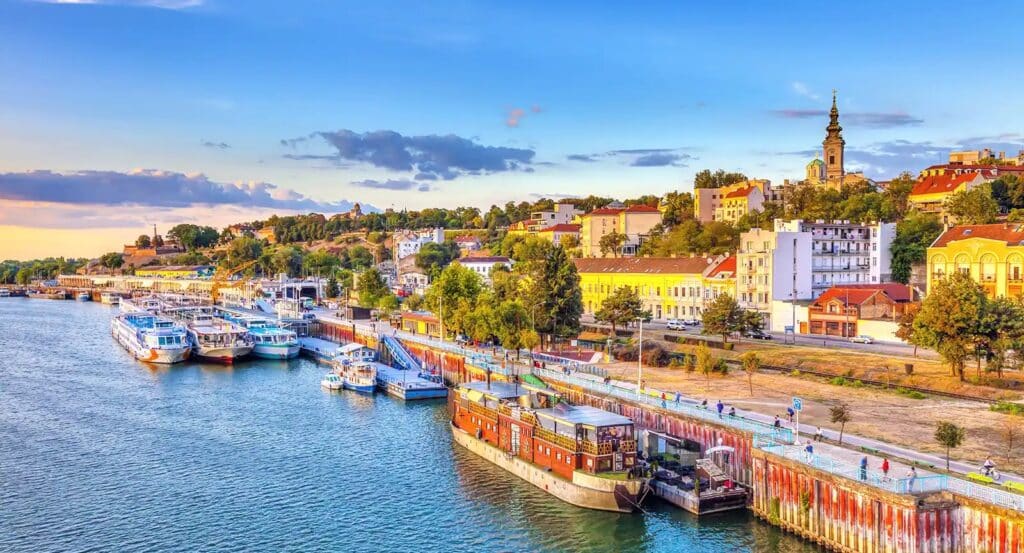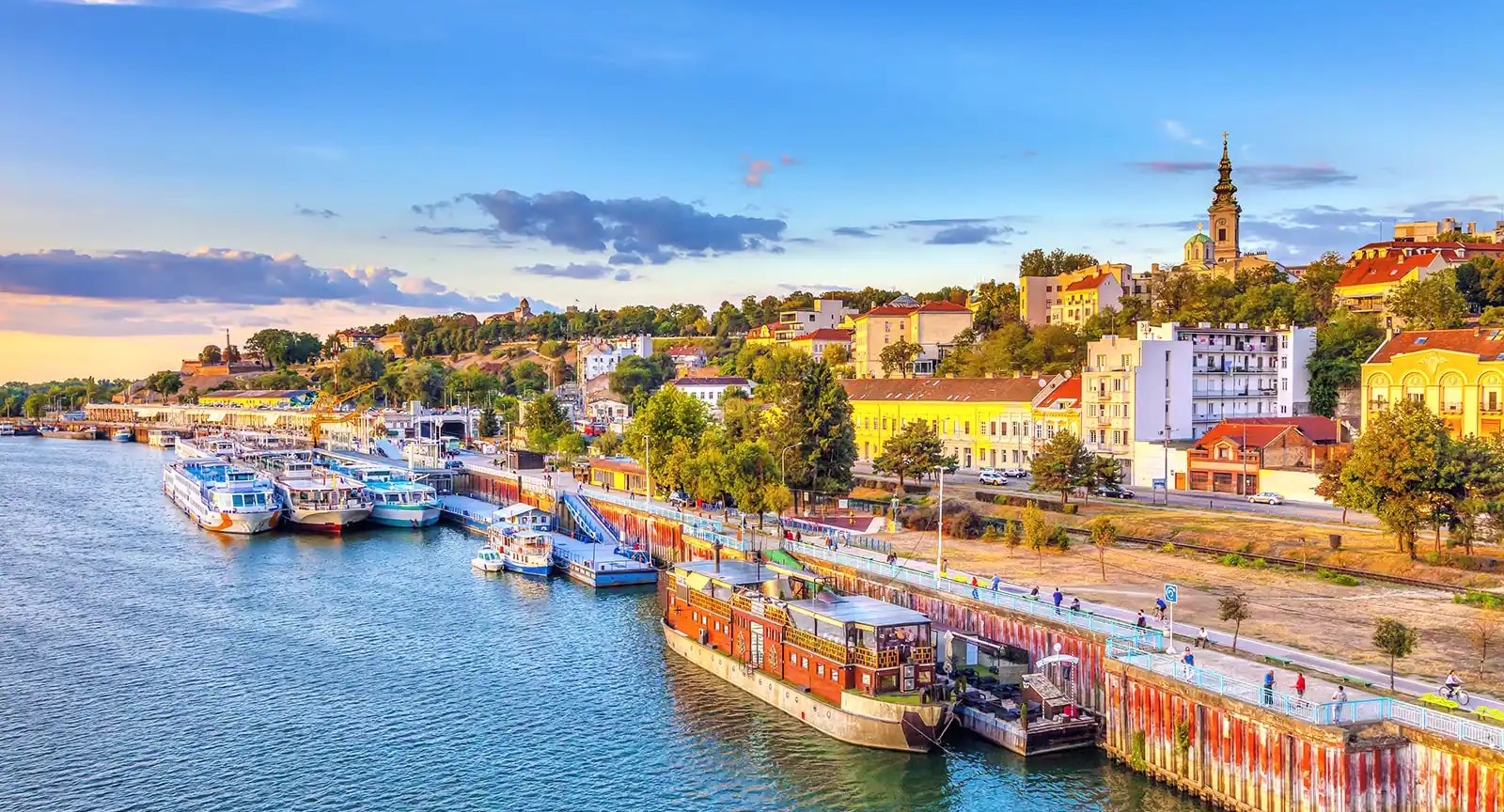 The real estate boom has bypassed Serbia. After the collapse of Yugoslavia, foreigners began to buy property in Montenegro and Croatia. Yes, prices are inflated, but this does not mean you cannot buy an apartment in Serbia. Everything depends on the city, so let's analyze the Belgrade market.
The city is divided by the river Savoy into two parts: the old city on the right bank and the new one on the left. In the old town, you can see mainly buildings of historical and cultural heritage, municipal buildings, and entertainment places. There are many residential buildings and apartments, many of which have patios or courtyards, some even vegetable gardens and greenhouses. In the new city there are industrial buildings, institutes, and business centers with the headquarters of famous world brands. Several shopping centers, and many residential buildings of modern development.
Now, not all foreign property buyers live in Belgrade. Many people prefer to invest or save their capital by investing in houses and apartments in Serbia. One sq. m. of housing can cost varies from 600 to 7,000 euros. At the same time, the cost of renting in similar housing per month varies from 150 to 2000 euros.
Duplexes and cottages outside the city are becoming a popular destination. Road congestion is small, so a distance of up to 25 km from the capital can be reduced to a 20-minute car ride. The price depends on the condition of the house and the size of the plot; usually from 100 euros per 1 sq. m. up to 2,000 euros.
How much money do you need in Serbia to live?
To know where to start and plan your budget correctly, you need to study the cost of living in the country and get answers to the most elementary but important questions – how much money do you need in Serbia for a month, what is the cost of a rented apartment in Belgrade, with what income can you plan immigration to given state.
If your income level is low, then you can start small – rent a house in the suburbs or in the countryside, open a business in Serbia and gradually increase your wealth.
If you include utility costs in the list, which for a standard 2-room apartment are about 100-250 euros per month, then the total cost will be as follows:
• For those who plan to live in Serbia very modestly, not to allow themselves frills and save money, accommodation will cost approximately 700 €.
• The standard cost of living in Serbia for an average citizen with natural needs and requests is 1200 €.
• Life in Serbia with comfort, but not in luxury, with a full refrigerator of food, but without villas and expensive cars – 2000 € per month.
• For wealthy people and lovers of glamorous life, the cost of living in the Balkans per month will cost 5000 € and more.
Also, do not forget about the location and economy of each individual city, where the cost of products and tariffs differ, and the standard of living directly affects how much you have to pay for it in Serbia.
Who is a financial advisor?
A financial advisor is a very important person. He is an investment specialist who knows how to save and increase funds. He evaluates the financial condition and resources of his client, develops an investment policy for him, a scheme for working with banks, brokerage and insurance companies, helps him make financial decisions and manage the budget. Ideally, the consultant is able to solve all the financial problems of the company or individual.
This is a specialist who advises on financial policy issues at various levels. He can work both as an individual and in the status of a legal entity. It does not change its function.
He advises clients on the issues of saving or increasing funds, assesses their financial condition, develops an investment policy, a scheme for working with banking institutions, and makes management decisions. And most importantly, it helps emigrants understand the financial system of the country they are moving to.
This category includes the following specialties:
• brokers;
• investment consultants;
• accountants;
• financial lawyers;
• insurance agents;
• financial analysts.
But today we will mainly focus on three main categories of financial advisors, namely:
• bank financial consultants
• local financial advisors
• online financial advisors
The consultant must be well versed in a particular area of ​​finance, but may also be a multidisciplinary professional.
What should a financial advisor know?
First of all, a specialist must have all the necessary skills in the profession. Secondly, it is excellent to know the provisions and laws of legislation in the field of finance and economics. In addition, he must understand the market economy, the trends of cash investments.
He must also be able to value financial assets and their instruments. Understand the procedures for buying and selling securities in the stock markets. In addition, he must be familiar with modern systems of lending and investment, control and taxation.
In other words, a financial advisor is a consultant with excellent knowledge in any financial, legal and accounting field.
Some of the main responsibilities of a financial advisor are:
• information support for clients on investment issues;
• development of the budget (personal, family, corporate);
• forecasting monthly income and expenses – maintaining a financial plan;
• selection of individual and corporate investment programs;
• preparation of statistical reports (according to the results of human activity, etc.).
As a rule, financial advisors are required to:
• higher specialized education;
• at least 1 year experience in finance;
• knowledge of financial management and accounting;
• knowledge of the stock market and the securities market;
• experience in analysis and assessment of financial risks;
• PC knowledge;
• English proficiency;
• sales skills.
Bank Financial Advisors
When moving abroad, most expats start their financial career by opening a bank account. Choosing the right bank and the right account is quite a complex process that you will have to figure out on your own. Foreigners in Serbia need to consult with a bank financial adviser to make sure they have made the right choice.
This type of financial advisor is very necessary when foreigners deal with different types of banking services. One of the most important things expats will need when investing is a savings account.
A savings or investment account is a type of account that offers customers an easy way to withdraw or deposit money anytime, anywhere without restrictions. It is the best choice for both those who want to keep their money safe and those who need to use their money every day.
Local Financial Advisors
Serbian financial advisors can help you with many financial transactions, from opening a simple bank account to major investments in your country. Their experience and knowledge cannot be less than that of any other financial adviser, so the main advantage here is that they are local and have a local financial education, are very familiar with all the rules that apply in Serbia, which is a great tool and a great investment for your future financial goals.
But when choosing, for example, a bank financial advisor who is also considered local, keep in mind that their main goal is to sell you a banking service or product. This is not really their fault, but in any case, it will incur additional costs and may not be necessary at that time. it is recommended to open only a savings or investment account with a bank with the help of a bank advisor, therefore, as a foreigner, you may need the help of a bank financial advisor, but nothing more.
To be clear, they may offer you their mortgage options at attractive rates, but in any case, keep your primary goals in mind and move forward with that in mind. For additional financial goals, you can turn to an individual consultant or online, which may be more effective than other options on the market.
Above all, in-person and online consultants put their clients first and go the extra mile to achieve their financial goals quickly and efficiently. Accordingly, they may charge small fees and commissions, but they offer good strategies, make sure all your documentation is safe.
Online Financial Advisors
Financial planners or online consultants are people who have the experience and knowledge to help their clients achieve specific financial goals.
They seek to understand your current personal financial circumstances and future goals, and then develop financial strategies to help you achieve them.
These professionals are now assisted by a range of digital financial planning tools that help minimize risk and automate critical financial and accounting processes, portfolio recommendations, portfolio re balancing and dividend reinvestment.
In other words, online financial planners are using new technologies to better move you from where you are (financially) to where you want to be. This allows them to cut costs that will ultimately affect your income and reduce the time it takes to acquire customers. Time is an important commodity when investing: the earlier you start, the more time your money will work for you.
This approach to the profession creates a technology-based financial dimension to important life decisions that help plan actions and achieve personal goals, whether it's early retirement, a new business, a new home, or a dream vacation. Below are some of the benefits you will get by working with an online financial advisor.
Save your time and money
You never have to interrupt your day or drive to a meeting. Everything is online, from weekly meetings to documentation. Of course, all this will be confidential and secure. This means you don't have to print documents or write meeting notes.
Communication is easier
In a stuffy office, you may be hesitant to tell your financial planner that you want to save money on a car or whatever. It's hard to beat the jargon looking at a suit in a conference room.
Joining a virtual meeting from a familiar location allows you to be honest about your situation, goals, and things you don't know about. And to be successful with your financial plan, you must be honest with your financial planner. With us, every online financial planning meeting is judgment-free, and simple advice is our bread and butter.
Online communication is suitable
A virtual board should also not be confused with a high-end call center or low-cost customer service center. This is not a digital edition. Rather, it is an ongoing financial advisory model that replaces the personal advisor and offers a different value proposition for a specific consumer segment.
In fact, the ideal experience is quite simple – you want to feel like you're talking to a good friend who's just talented at money. There is no need for a large conference room.
They are by your side, they are fun to talk to, and they will tell you everything you need in plain language. Because if you're really an expert, can't you drop the jargon and just explain? We think so.
A virtual board should also not be confused with a quality call center or low value customer service center.
Top Reasons to Hire a Financial Advisor
Financial advice is not for rich people; it can be useful to anyone with any budget. This can help you protect and grow your assets and help you get the most out of your investment and secure a long-term future for you and your family.
To help plan your expenses and save
To secure your long-term future, you need to build assets – first to get through rainy days, and then to pay for vacations and luxuries. The first step is to plan your expenses so you can start saving, and the second step is to plan those savings so you can maximize your wealth. Regardless of the amount, a financial advisor will analyze your situation and find the best starting point for you.
To help you plan your retirement
Once your short-term savings needs are met, you can start thinking about long-term savings. Most people these days understand that they cannot rely on the state any more than on absolute grounds. Retirement planning is not an easy task, and there are many different options. A financial advisor will not only help you understand the many rules and product options, but will help you build a portfolio that maximizes your long-term prospects.
To help you achieve your investment goals
As you move forward in life and your assets and incomes begin to grow, you may begin to think about how to improve your position, not just strengthen it. This can mean anything from early retirement to private school fees. Whatever your goal is, a financial advisor can help you assess its possibilities and plan with you to achieve it.
To help you find the right mix of assets
Investing is not only a defense against potential disadvantages, but also a desire for maximum growth. High returns often come with high risk, and not everyone likes the idea that their investment could drop a third or more overnight! Before making a recommendation, a financial advisor will carefully assess your risk appetite. They also ensure that you don't put all your eggs in one basket, helping you to diversify not only across asset classes, but also across accounts, individual funds, and product providers.
It's all about foreign financial advisors in Serbia. It's a good place to work, invest or do business, but you won't last long without a financial advisor, so check out our options for a successful deal.
Pained by financial indecision? Want to invest with Adam?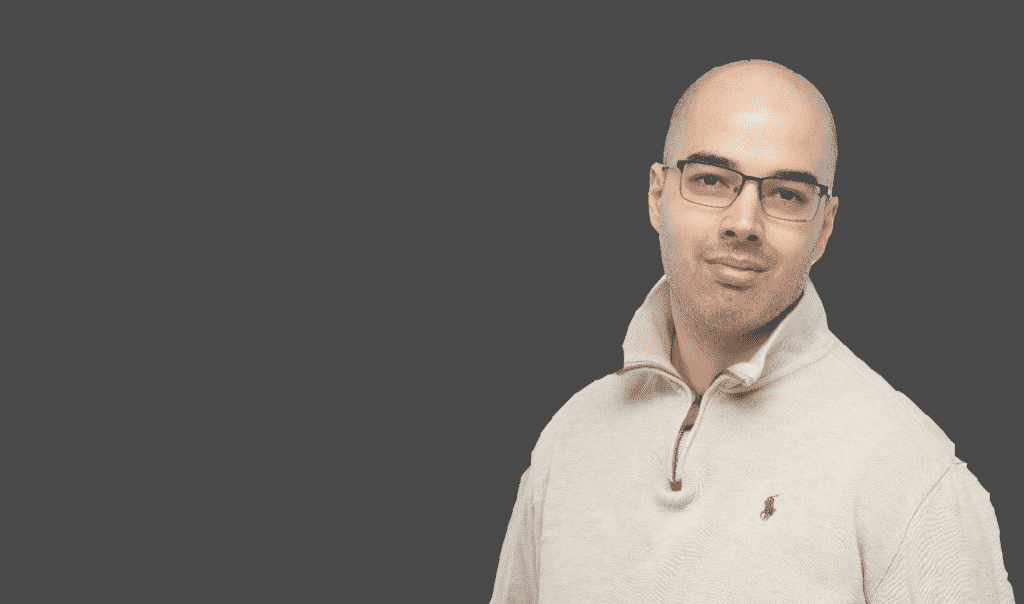 Adam is an internationally recognised author on financial matters, with over 694.5 million answer views on Quora.com, a widely sold book on Amazon, and a contributor on Forbes.