After speaking about expat financial advisors for people living in Saudi Arabia, this article will speak about Shanghai.
I personally have plenty of clients in Shanghai, and China more generally, but what are the options?
In this article we will speak about some of the financial considerations for expats in the city, including housing and banking.
For any questions, or if you are looking to invest as an expat, you can contact me using this form, or via the WhatsApp function below.
Introduction:
If you are planning to live as an expat in Shanghai or if you are already an expat in Shanghai, you might be having some doubts regarding the banking options available for expats, insurance policies, real estate, etc.
In order to clarify all sorts of financial doubts related to living as an expat in Shanghai, we are providing some important information in this article.
So, without wasting any more time, let us know about all the details related to the financial advice for expats living in Shanghai.
Expats in Shanghai – There are two major reasons for people to become expats in Shanghai, which are given below:
People who move to Shanghai who are in need of employment and try to find work here.
People who are sent by their companies for an assignment of a few years in China.
China has known to be a business destination for many countries, adding to which, China is performing very well in terms of business when compared to other countries.
Many expats move to Shanghai along with their spouse and sometimes even their children. However, among the expats who move to China, only a fraction had prior experience working with Chinese people or Chinese companies.
Shanghai, being one of the most populous cities in China can be immensely intense while having endless career opportunities. Almost 10 million people living in Shanghai are migrants.
Having a population of more than 24 million people, Shanghai is very much different when compared to most other cities in China. It is said to be traditionally most dynamic while having a developed metropolis area and full of busy people.
Pros and Cons of living in Shanghai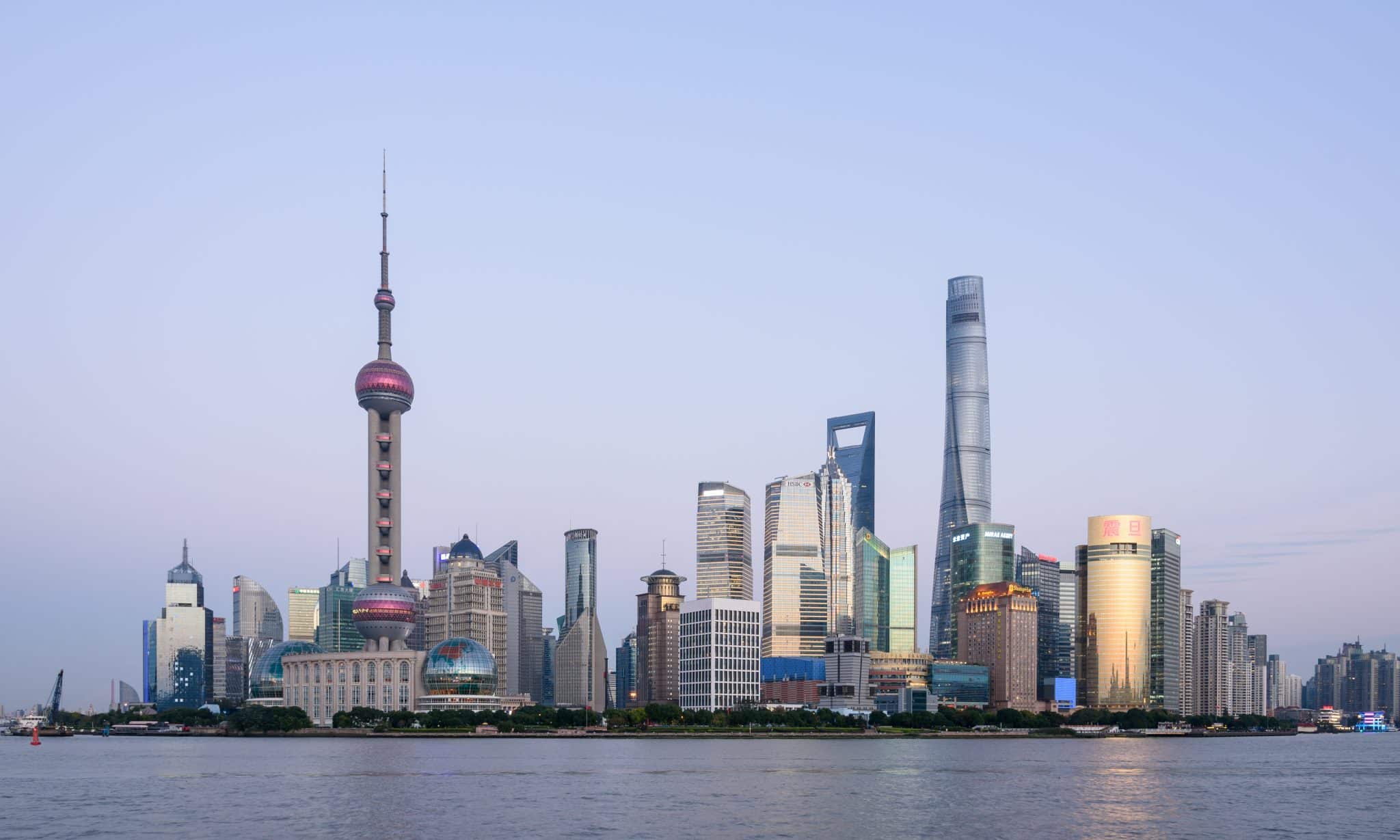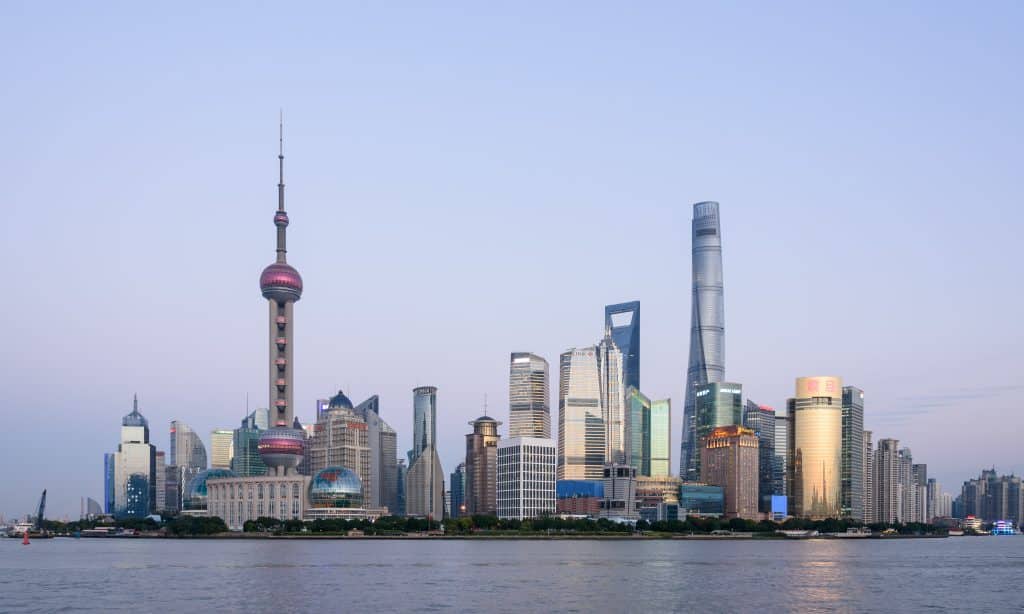 Let us now have a look at the advantages and disadvantages for expats living in Shanghai.
Pros – The pros of living in Shanghai are as follows:
The city is known to provide great and unique experiences. People can get to watch art shows, music festivals, etc. It is also famous for having some of the best restaurants and bars, which would be liked by young expats.
Shanghai is well-known for its rich traditional and diversified multi-cultural background.
Shanghai is also known to be one of the safest places to live in China, specifically for expats. However, there can be occasional occurrences of pick-pocketing or small thefts.
Shanghai is mostly famous among expats for being a food paradise. The food is exquisite, cheap and no need to mention, very tasty.
The healthcare system in Shanghai is also a major plus. Small clinics or local hospitals might not provide much, but private hospitals offer the best quality services to the expats.
Cons – The Cons of living in Shanghai are as follows:
As Shanghai is one of the most populous cities in China, it can sometimes be very busy and overwhelming.
Renting an apartment in Shanghai is considered to be a nightmare for most expats.
Even though not having as much pollution as Beijing, Shanghai has a considerable amount of air pollution, which is rather uncomfortable.
Banking for expats in Shanghai:
Money – Not only in Shanghai but mostly all over China people tend to use cash instead of a card. Over recent years, WeChat Pay has been getting quite some attention.
Most people nowadays use this app and make payments by scanning the QR code. Some people claim there are some places in Shanghai that don't even accept the payments made in cash or card anymore, only WeChat Pay.
Expats living in Shanghai could make payments with the help of WeChat Pay, only they are able to have a Chinese bank account. If that is not possible, expats must have to go with either cash or card.
International Credit Cards are accepted at many places but the local Chinese credit cards branded with Union Pay (Domestic Network of China) has a better reputation that those.
If a person prefers to use an international credit card, Visa and MasterCard have a better chance when compared to the American Express credit card.
However, all these three international credit cards have lower chances of getting accepted when compared to local ones. People can obtain a Chinese bank card, but the process if very hard.
Coming to the currency, the currency accepted in Shanghai is called 'Renminbi' and is represented by the letters 'RMB or CNY'. A unit of the account of China's economic and financial system is called 'Yuan' or in everyday language 'Kuài'
The biggest bill available is 100 RMB, which is equivalent to $14. Other types of notes that can be seen by the people are 50 RMB, 20 RMB, 10 RMB, 5 RMB and finally 1 RMB. The units which are smaller than 1 Kuài are máo and fēn.
Mostly cash would be in circulation rather than coins, in China. But in Shanghai, people can be able to see the 1 RMB coin a lot.
How to get a UnionPay Bank Card as an expat – There are two primary methods that an individual can be able to acquire a UnionPay Bank Card, which is given below:
Opening a Chinese Bank Account:
When people open a Chinese Bank Account, they will be automatically offered a Union Pay card in order to make transactions. This UnionPay card can be used to swipe or withdraw money from the ATM machines.
However, the most important use of having this card is the ability to open a WeChat Pay or an Alipay account. To make this possible, customers would have to ask the bank before opening an account to activate the online banking feature.
Acquiring a UnionPay eCard:
This method is only available for US citizens and has been in effect since 2019. This method allows the expats to apply for a prepaid UnionPay card with the help of eCard.
Customers can add balance from their US-based bank account and could make use of the card to withdraw cash at a lower rate when compared to the Visa card.
People who are from other countries that issue UnionPay cards such as Singapore, Thailand, etc., can use them instead of Vias or MasterPay.
Can expats access money from foreign accounts? – There is availability for the expats to access the services at a Chinese ATM to withdraw RMB with the help of a foreign debit card.
People would have to try different banks' ATMs to check whether or not they provide this type of service. Fees are applicable for doing so and the actual fees may vary depending on the ATM and the bank of the expat.
Is a Chinese Bank Account really necessary? – People who want to avail of the banking services in Shanghai as an expat would definitely require a Chinese bank account.
Especially, if an expat is receiving a salary from a Chinese company, then he or she should definitely have a Chinese bank account. Moreover, a Chinese bank account is also helpful for paying rent or utility bills.
A local bank account also comes in handy for the expats to avail of some unique services such as Mobile Payment, WeChat Wallet, Didi Chuxing (taxi app), etc. A local bank account is mandatory to avail of such services.
Deposits can be made into a bank account in Shanghai very easily. People can deposit the money directly or make use of a wire transfer, or transfer money from other ways.
Withdrawals, on the other hand, are quite complicated and take a lot of effort. Expats should take this point into consideration while availing of the banking services in Shanghai.
Opening a bank account as an expat in Shanghai – The process of opening a bank account in Shanghai as an expat used to be very easy. Expats were able to open a bank account by submitting documents such as passport and making the required minimum deposit.
But now things have changed, and the banks require at least a one-year visa of the expat customers in order to open a bank account.
The time period for the visa should definitely be 1 year and the applications with a visa time period less than that will get denied by the bank. However, people can find opportunities by visiting other banks or even other branches.
Topmost and well-reputed banks in Shanghai – The biggest and top banks which are owned by the central government in China are:
China Construction Bank
China CITIC Bank
Industrial and Commercial Bank of China
Bank of China
There are some international banks such as HSBC as well, but the banking experience might not be as good as it is in other countries.
Things to consider before selecting a bank as an expat – First, the expat should check whether the bank is a big one because big banks have better services across the country.
It is also better to select a bank that has more ATMs and branches rather than selecting a bank that has fewer branches and ATMs.
Expats should always check for the online banking feature, as it will come in handy for them. Smaller banks might not provide the feature of online banking in Shanghai.
Also, expats should check whether the bank is meeting with all their financial requirements and needs. They also should check whether the bank has a good relationship with the expat's home bank.
How to open a Chinese bank account in Shanghai – The process of opening a bank account in Shanghai is almost the same as the process of opening a bank account anywhere in China.
In order to open a bank account, an individual is required to bring their passport, valid visa and initial deposit amount. Usually, the initial deposit amount can be as low as 100 RMB.
The bank's employee will assist in the process of filling out the form, however, not all banks have employees that speak English. It is better to take a Chinese in order to have help while filling out the forms unless an individual speaks mandarin.
A bank card is presented to the customer right after this process and the pin number can be set, which is a 6-digit pin. Customers could get access to only one card while opting for a regular account.
This card is a debit/ATM card, which can be used not only in the country but also in some other countries. People can also get access to a dual currency account, which requires a small fee.
With the help of a dual currency account, customers can keep their funds in different types of currencies such as USD and EUR.
The maximum amount that can be withdrawn at an ATM in Shanghai is 20,000 RMB and people are charged with a withdrawal fee of 2 RMB regardless of the amount withdrawn. The amount that can be withdrawn at a time depends on the ATM selected.
Online Banking for Expats in Shanghai – Some banks in Shanghai offer online banking feature, however, the English interface in online banking is limited to very few accounts.
Online banking is available only to the customers who opt for a bank account of a specific category depending on the bank's terms and conditions.
Internet Banking in China requires a physical key given to customers, which should be inserted into the computer in order to make use of the services online. Some banks might also offer phone banking services with English as an option.
Transfers can be made into a bank account in China very easily, whereas, transfers to other countries requires a lot of unnecessary time and effort.
Insurance for expats in Shanghai:
International medical coverage can be obtained by expats while residing in Shanghai. A Medical Evacuation plan is also recommended to have, along with a plan that covers global medical treatment.
A plan that will offer reimbursement for medical expenses through a vast network of hospitals is also required. In most cases, expats are also required to acquire a global life and disability insurance coverage.
People who want to become an expat in Shanghai are required to have different types of insurance coverage, which is given below.
Expat Life and Disability Insurance
International Health Insurance
Travel Insurance
Evacuation Insurance
Group Expat Insurance
You can contact us to have more specific information on the insurance covers offered to the expats in Shanghai.
Real Estate for Expats in Shanghai:
Buying property as an expat in Shanghai – Shanghai is known to be the closest to the list of the top cities having expensive real estate in the world.
Not only that, but Shanghai is also known to be the most expensive city in mainland China, having a subsequent amount of popularity among expats.
Legally, there are no restrictions for an expat to property in Shanghai. Anyhow, people should have a huge amount of money in their bank along with qualifying for a certain type of eligibility criteria.
The most important thing is that the person should have resided in the country for at least 1 year.
The evidence that a person has been residing in China should be submitted in the form of proof of working in Shanghai or doing business there. The individuals would be asked for tax receipts of 12 months out of their 24-month legal stay.
Another condition is that the expats should use the property bought, only for the residential purposes. Expats are not allowed to rent out the property or keep it as an investment.
However, if an expat owns a company anywhere in China, they can be able to buy commercial property as well.
The most important legal obligation of buying residential property in China is that people would only be leasing the land where the building is, for a period of 70 years.
After these 70 years, the people should renew their lease, however, the Chinese Ministry of Housing and Construction has all the rights over it. Moreover, they can void the agreement and pay the individual an amount that is cheaper than the actual market price that the person has purchased it for.
How to buy property in Shanghai – It is better to avail of the services of an international real estate agency while buying a property instead of a local agency.
This is because the international real estate agency/agent will be familiar with all the legal aspects that are involved when a foreigner purchases a property in Shanghai. This way, they might be able to show them the property suitable for them.
The following steps have to be undergone by an expat in order to find and buy a property that is suitable for them.
First, the expat individual should be specific about the requirements and characteristics of the apartment or house that they have been looking for and provide these details to the real estate agent.
Next, they are required to obtain the proof, which states that they have been residing in Shanghai/China for over a year by consulting the local Municipal Bureau of Public Security.
After being able to find a suitable property, individuals are required to sign a preliminary agreement that contains all the terms and conditions of this deal. During this period, the individual is also required to pay 1% of the selling price.
After completing this, the individual can go on to draft the official sale contract and finalize it. This sales contract is also required to be notarized.
At last, the individual is required to visit their respective local Foreign Affairs office and get the purchase approved by the government.
Finance to purchase property – As we know from earlier, Shanghai is one of the expensive cities, in terms of real estate.
The price of land anywhere in the major parts of the city would be around 103,000 RMB per sq.mt, the prices can be lower in the outskirts of the city and be somewhere around 48,000 RMB.
Taking a loan from a bank in order to buy a property in Shanghai as an expat is highly complicated. Most expats even won't think about this and seldom make use of this feature.
Almost all the transactions related to real estate in Shanghai are carried out in cash, without having the requirement of mortgages. This has been a key factor contributing to the development of the real estate market even further.
Even though being complicated, the process of availing mortgage services is not impossible. Anyhow, people are required to be able to make a downpayment of at least 30% of the price so that they qualify for the bank's loan.
However, this might not be as easy as said because there is a hefty amount of paperwork involved and the success of approval of the loan will be depending on the financial stability and some other factors of the expat individual.
Renting in Shanghai as an expat – After being able to find a nice place for rent, an agreement will be made between the tenant, agent and the landlord. Sometimes, the tenant is required to pay an amount as an advance in order to reserve the apartment, if the tent is willing to move into the property in the future.
Leases in Shanghai are generally valid for a period of one year, on the other hand, short-term rentals in Shanghai are quite expensive. Leases make it less expensive as the prices can be negotiated.
Bargaining is a highly necessary skill to live in China and the people who are able to bargain well might have a discount ranging between 1 – 10% of the actual price. The mode of payment for the rent is also discussed at the time of negotiating the lease.
Contracts for leases can be made in both English and Chinese if any of the landlord or tenant is not comfortable with a single language. It is better for a tenant to make use of a translator to validate this contract.
After moving into a place that has been leased, expats should register this information with the local Public Service Bureau (PSB).
Utilities, in most cases, will have to be paid by the tenant. However, it is better to talk with an agent or the landlord before itself to confirm the payment of utilities.
Bottom Line:
This is important information regarding banking, insurance and real estate for the expats living in Shanghai.
If you require guidance or further information on this topic, you can feel free to contact us and make use of the expert services offered by us.