Fisher Investments Independent Review – that will be the topic of today's article.
I will look at some of the positives and negatives associated with this solution, alongside asking whether you should invest.
If you want me to invest in better solutions than this, don't hesitate to contact me, email (advice@adamfayed.com) or use the WhatsApp function below.
Introduction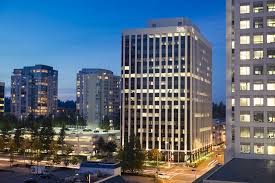 Fisher Investments, founded in 1979 by Ken Fisher, is an independent private wealth management firm. The company currently serves over 40,000 high net worth individuals as well as over 175 institutional clients. "High net worth" is usually defined as individuals with a liquid net worth of at least US $ 500,000.
[Ken Fisher was an investment columnist for Forbes magazine from 1984 to 2017. He has written 11 books and research articles in the field of behavioral finance. He currently writes for several publications including USA Today, Financial Times, Borsen in Denmark, DE Telegraaf in the Netherlands and Focus Money in Germany.
In 2018, his fortune was estimated at $ 3.6 billion, and he is included in the Forbes list of 400 richest Americans. He was named one of the 30 Most Influential People in Investment Advice for the Last 30 Years by Investment Advisor magazine.]
Fisher has written Forbes' Portfolio Strategy column for over 30 years and has written 11 books. Investment Advisor Magazine has named Fischer one of the 30 most influential figures in investment advisory over the past three decades. Fisher is currently the firm's executive chairman and co-chief investment officer.
Since its founding nearly 40 years ago, Fisher Investments has grown to serve clients around the world. This is a private, paid company.
The company employs over 2,500 people and is based in Camas, Washington with additional U.S. offices in California and Texas.
This paid financial advisor manages over $ 120 billion in assets on a discretionary basis alone. It is divided into four core business areas: Fisher Investments Institutional Group, Fisher Investments Private Client Group, Fisher Investments 401(k) Solutions Group, and Fisher Investments International Group.
Fisher Investments has clients in the US, Europe, Canada, Asia and the Middle East, including over 68,000 private clients and over 175 large organizations. While a $ 500,000 minimum is usually required, a firm can selectively accept a lower $ 200,000 minimum for its WealthBuilder accounts, allowing lower-tier investors to work with the firm's financial advisors. High-income clients continue to make up the largest percentage of his client base, although he also works with joint investment vehicles, charities, government or municipal government agencies, and other investment advisors.
Fisher Investments Overview
Fisher Investments' 5-member Investment Policy Committee (IPC) oversees all investment strategies for more than 70,000 clients. As a registered investment advisor, the firm adheres to the Fiduciary Standard, which requires clients to come first and disclose all potential conflicts of interest. All clients benefit from a personal relationship with a dedicated account manager. The company's expertise in navigating the financial markets and its focus on customer well-being set it apart from others.
Fisher Investments selects your optimal strategy based on what it believes best suits your financial situation and objectives, while managing risk and keeping an eye on predicted future market conditions.
While Fisher Investments often recommends investing in stocks, fixed income securities, and exchange traded funds (ETFs) for equity and mixed accounts, the firm can also invest in structured products, derivatives, defensive securities, cash and cash equivalents, and other assets. whether they are right for you and their views on forward-looking market conditions.
Pros:
Custom-fit, goal-driven advisory services
Client-first culture strives for transparency
Best for long-term investments
Transparent fee structure
Useful financial educational resources for both hands-off and highly involved clients
Retirement options for high-net-worth individuals
Cons:
Higher account minimums mostly limits services to wealthier individuals
High minimum size investment amount
What services does Fisher Investments offer?
Fisher Investments is known for its big variety of financial services specially cultivated for any kind of needs of high-net-worth individuals. Here they are:
Financial planning
Fisher Investments provides its clients with comprehensive financial planning. Your dedicated contact at the firm – your investment advisor – guides you through financial appraisals, retirement income plans, and portfolio management strategy. Fisher Investments professionals also have experience with Social Security, Medicare, Tax Efficient Investing, Estate Planning, 401(k) rollovers and more.
Retirement planning
Fisher Investments specializes in retirement planning. Your investment advisor can help you define your goals and invest in securities that will generate income even after you stop working. The firm is committed to providing you with long-term financial security.
Individual investment management
Fisher Investments leaves no stone unturned by developing an individual portfolio. Above all, Fisher Investments recognizes you as an individual, not just a customer, and wants to understand your unique individual needs.
Once your investment advisor has a clear understanding of your values ​​and what drives you, a multi-faceted approach is taken to develop the best portfolio design for you. Factors to consider include (but are not limited to) the following:
Time horizon
Investment Objectives
Tax considerations
External assets
External income
Limitations and settings
Your investment advisor will get to know you and your specific needs in order to find the best comprehensive investment strategy for you. Fisher Investments balances and adjusts portfolios as needed to meet your goals rather than focusing on a single investment style. For example, Fisher Investments can add global investments to your portfolio instead of using only the US-based approach.
Professional portfolio management
Fisher Investments believes in actively managing a portfolio based on your unique financial situation and goals. Fisher Investments builds portfolios using a disciplined top-down approach to investing and manages them in a unique style focused on flexibility and global diversification.
Annuity evaluation
Some investment companies recommend that investors approaching retirement age purchase annuities as part of their investment strategy. An annuity is an insurance product designed to provide you with recurring income and protect you from the financial uncertainty associated with experiencing your savings.
Fisher Investments does not sell or recommend annuities because the company believes these financial products are often against the best interests of customers. With annuities, most people do not fully understand what they are getting and what they are paying for. To help investors better understand their annuities, Fisher Investments will evaluate any existing annuities you have, decipher the fine print of the annuities, and find out if your annuities are in line with your long-term goals.
If you decide that your existing annuity really works for your long-term financial plan, you don't need to do anything. If you decide that your annuity is not right for you, Fisher Investments can help you redeem it and may be able to help recoup some of your redemption fees from the commission for becoming a client of Fisher Investments. I
Downward investment
Top-down investing primarily takes into account global macroeconomic conditions such as economic fundamentals, politics and investor sentiment when building a portfolio. It combines these top-down factors with your stated investment goals to create a portfolio that will help you achieve your goals.
Fisher Investments' top-down approach follows the 70/20/10 pattern. This model assumes that 70% of your return depends on asset allocation (the mix of stocks, bonds, and cash in your portfolio over time), 20% on asset allocation (countries and sectors in your portfolio), and 10% on asset allocation. individual securities in your portfolio. Fisher Investments uses this disciplined approach to ensure that clients make optimal investments to meet their goals.
Flexible strategy
Fisher Investments strives to maintain an open mind when it comes to your portfolio. The firm knows that there is no one-size-fits-all approach to investing. His rigorous and consistent reviews of your portfolio, ever-changing markets and current financial and investment news help Fisher Investments ensure that your strategy is adjusted as needed.
How does Fisher Investments work?
Fisher Investments manages and controls every aspect of an individual investment portfolio. The Fisher team builds a customized portfolio of assets from the US and international markets, including stocks, bonds, exchange traded funds (ETFs), cash and / or other securities.
The firm does not take over your investment. Accounts are registered in your name with a reputable third party custodian under the control of Fisher in its sole discretion.
You are assigned a dedicated personal investment advisor who will regularly review your individual situation with you and keep you updated on important developments in your portfolio.
Fisher Investments uses several factors to determine your personal portfolio, including investment time horizon, investment objectives, cash flow requirements, external assets (those not managed by Fisher), external income, capital gains situation, risk tolerance, and any specific personal restrictions or settings that you require.
Once this information is identified, Fisher will provide you with a personalized portfolio recommendation. You will also be invited to participate in several types of exclusive client events, including regional workshops, investment roundtables, and Fisher Friends Meetings.
The Investment Policy Committee (IPC) makes all strategic investment decisions in relation to client portfolios. IPC is comprised of five people who collectively have over 130 years of investment experience.
While it focuses on individual and joint accounts, Fisher Investments can also work with personal capital plans, own personal pensions, funded retirement benefits, trusts (including charitable trusts), corporate accounts, public investment company accounts, and universal funds. offshore investment.
Investment methodology
Fisher Investments believes in investment strategy flexibility as the company believes that no investment strategy can be better. Thus, the firm takes a proactive approach to investing in order to be able to respond to markets and adjust client portfolios as needed.
This firm will also determine suitable for you investment strategies based on projected market conditions using a framework called the Four Market Conditions.
Fisher Investments adheres to four fundamental principles in building and managing a client portfolio to achieve long-term goals. He selects a benchmark, which then serves as the basis for portfolio building, risk management and performance monitoring. The firm then analyzes the components of the benchmark and assigns the expected risk and return. The third principle of the firm is to use a combination of dissimilar securities to balance risk and reward. Finally, the firm vows to always remember that it could be wrong, which is why it adheres to the above three principles.
The firm's Investment Policy Committee is responsible for making investment decisions. The team takes a top-down approach, focusing primarily on asset allocation. The firm believes that asset allocation is the primary driver of portfolio performance.
Asset allocation is customizable according to a variety of personal factors, including customer timeframes, risk tolerances, cash flow needs, and external assets. This step is followed by sub-asset allocation, which focuses on deciding which countries or market sectors are likely to be better than others. From there, the firm selects specific securities.
Fisher Investments starts by identifying a portfolio that's right for you. When creating an asset structure, they take into account the following factors:
Your risk tolerance
Investment Objectives
Investment time horizon
Cash flow requirements
Other sources of income you have
Tax considerations – minimizing the tax implications of capital gains
Other assets not managed by Fisher Investments (for example, employer-sponsored retirement plans)
Personal preferences or restrictions you may need
Investment management is carried out by the Investment Policy Committee (IPC) of Fisher Investment. The committee consists of five people, some of whom have worked together for over 30 years. Naturally, Ken Fisher himself is a member of the IPC.
Fisher Investments minimum amount, rates, fees and commissions
As mentioned earlier, Fisher Investments' private client base is composed primarily of high net worth individuals. He also works with less affluent investors – plus corporations, retirement plans, government and multi-employer pension funds, foundations, trust funds, governments, and investment companies.
Fisher Investments typically works with clients who have invested assets of at least $ 500,000, although its WealthBuilder accounts, which are individually approved, require a much lower minimum of $ 200,000. In addition, the firm accepts smaller accounts at its discretion, although these accounts, as well as all WealthBuilder accounts, will be charged a higher commission rate of 1.50%.
Fisher Investments does not charge any transaction fees, nor does it apply any hidden fees or additional service charges. Instead, the firm charges a competitive commission based on the size of your portfolio. The commission ranges from 1% to 1.5%, depending on the amount of investments under management. This fee structure aligns Fisher Investments' incentives with the interests of clients – when clients are doing well; Fisher Investments is doing well.
At 1% to 1.5% levels, this makes Fisher Investments comparable to the fees charged by typical non-advisory investment management companies. However, this is much higher than the fees usually charged by robot consultants. For example, Wealthfront and Betterment charge between 0.25% and 0.30% of assets under management.
Fisher Investments Calculators
Fisher Investments offers several investment-related calculators to help you determine your investment needs.
401(k) Calculator. This shows how small changes can have a big impact on your retirement. The factors are the number of years left until retirement, your current salary level, the percentage of your salary that you contribute, and the estimated return on investment. The calculator allows you to determine the changes that may be required to increase the future value of your plan.
Rent calculator. Annuities are a bit of a cryptic investment. But they are becoming more and more important as a source of stable income as traditional defined benefit pensions are gradually disappearing. An annuity calculator can help you determine the future value of an annuity and see if it makes sense to you.
Future value calculator. Calculate the future value of any investment. You enter the present value, expected gains, the number of years over which you will invest, and the expected rate of return.
Retirement calculator. This gives you a simple method for assessing how certain changes might affect your retirement income. As you work, you can come up with various scenarios that will help you achieve your goals in a world of changing circumstances. This can help you know if you are heading in the right direction or if you need to make changes, for example, in your contributions or investment structure.
Is Fisher Investments Right For You?
Fisher Investments actively manages investment portfolios in a variety of market conditions. If you don't have investment management experience or don't have the time, the company will take over the entire process for you.
A personal investment advisor will also be available to you. The advisor will know your investment situation well and help you stay on track. You can talk to him or her at any time. Your access to this resource is unlimited.
Fisher Investments does not charge trading fees. This is more important than meets the eye. When an investment advisor is working on a commission basis, there is an incentive to "ditch the account" – to trade for commission income. This is not the case with Fisher Investments. Their simple payment procedure suits your interests.
Advantages and Disadvantages of Wealth Management
The world of private banking is rich and diverse, offering solutions not only for banking but also for the investment and tax management needs of high net worth individuals (HNWI).
The wealth management service has its pros and cons. Based on the type of property ownership, a trust asset management strategy is formed. With the correct calculation, profit can be brought – stocks, bonds of foreign companies, cash in bank accounts.
The benefits of wealth management are as follows:
Financial markets open up the opportunity to earn significantly more deposits
Preliminary determination of assets and investment terms
Forecasted yield from 10% per annum in foreign currency
The flexibility of the remote control allows you to withdraw money at any time (this condition must be spelled out in the contract)
Reducing the risk of asset loss through competent diversification
Anonymity of monetary transactions
No need to study and analyze financial markets
Receiving passive income with minimal participation of the asset owner
Expert support for asset management, all operations are performed only after agreement with the investor
Safeguarding assets from sudden bankruptcy in the event of unforeseen claims from creditors
Disadvantages of wealth management:
Wealth management is a paid service, the cost of which depends on assets, investment strategies
The presence of additional commission costs for the input-output of funds
There is a possibility of transferring assets to the remote control to non-professionals or fraudsters
Obligatory payment of income tax on income earned according to wealth management
Why manage your wealth?
In investments, profit and risk are interrelated. Naturally, the higher the potential profit, the greater the risk. But there are a number of investments that are classified as highly profitable and reliable. This is exactly what wealth management is. Here are 4 main reasons why HNWIs use a wealth management service:
Capital growth – the main reason why the owner of capital transfers assets to the DM is to make a profit. With the right investment, investors usually expect to receive a profit from the DM of 10% of annual income in foreign currency.
Protection of assets from claims of creditors – in accordance with the current legislation of the Russian Federation, the transferred property to the DU does not apply for collection for the owner's debts. DU is an excellent tool for a well-founded protection from a legal point of view against bankruptcy.
High level of confidentiality – absolutely all transactions under the Contract Control Agreement are performed on behalf of an expert, which allows the investor to maintain the anonymity of personal data.
Reduction of unnecessary costs – the transfer of assets to the trust is used as an additional tool to reduce untimely or irrational expense transactions.
Pained by financial indecision? Want to invest with Adam?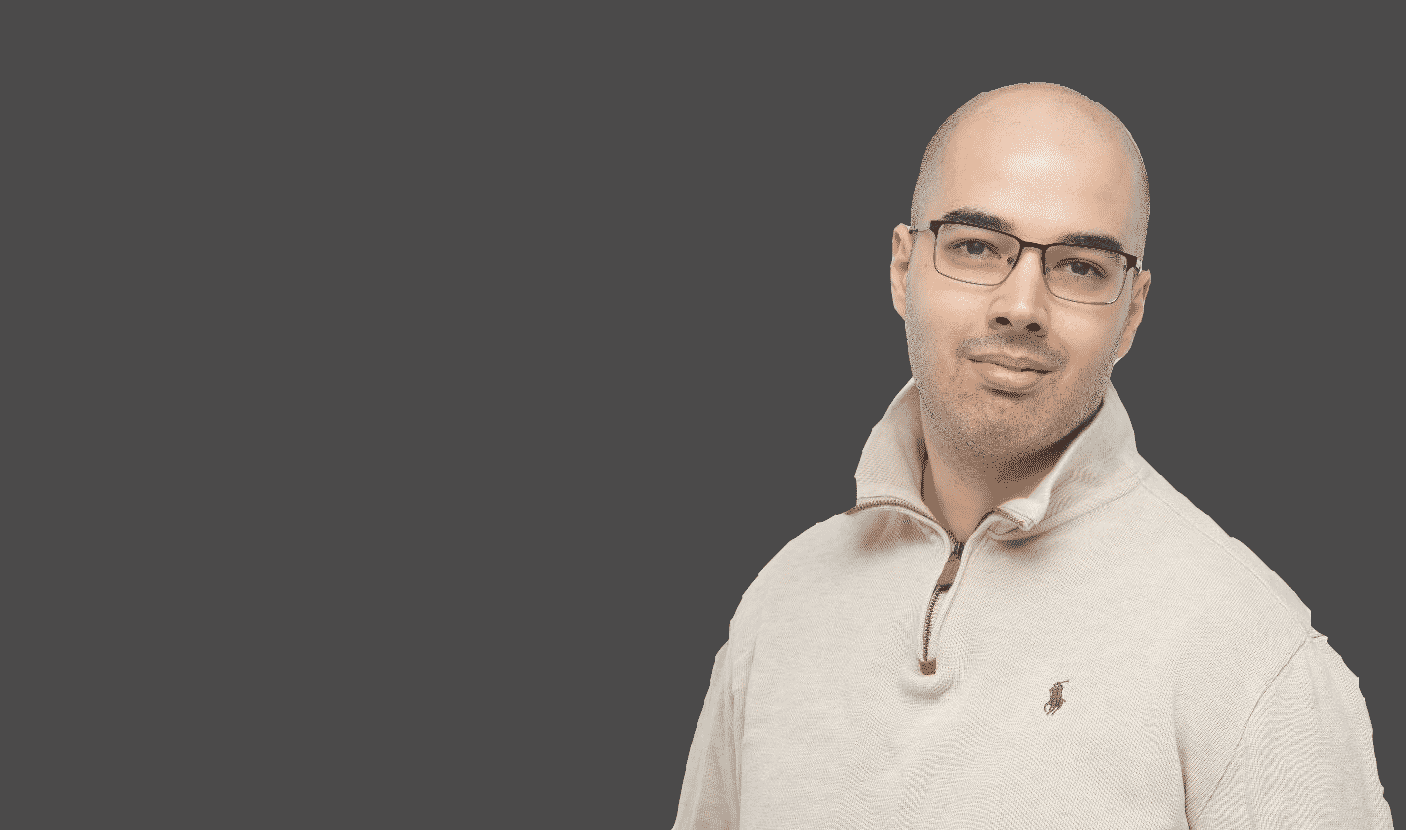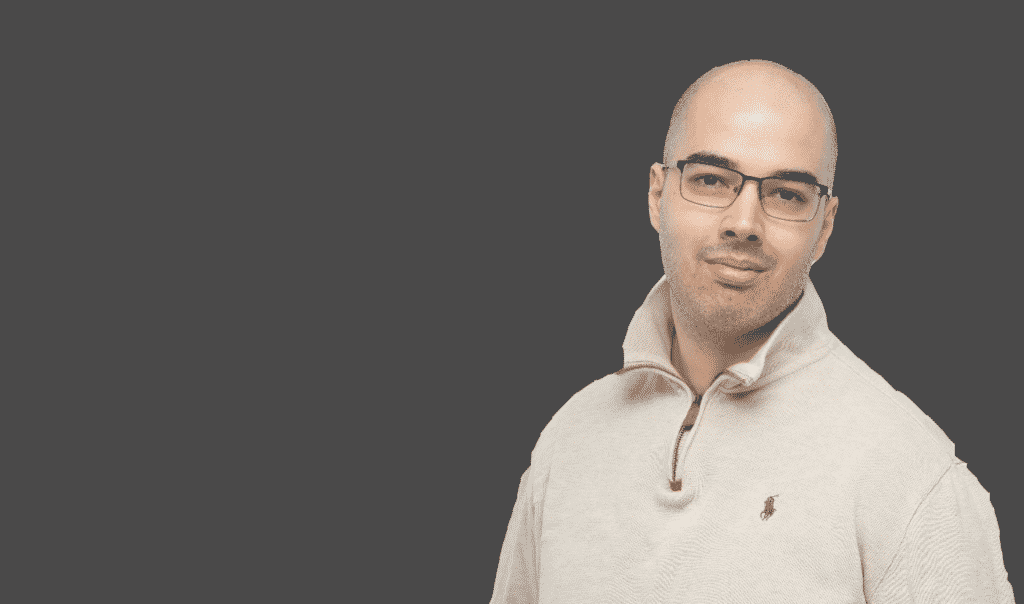 Adam is an internationally recognised author on financial matters, with over 242.3 million answers views on Quora.com and a widely sold book on Amazon
Further Reading
In the article below I spoke about:
Why does Harry Browne's permanent portfolio have such a large allocation to gold? Has this portfolio performed well relative to the S&P500 and Ray Dalio's All Weather Portfolio?
Why do people believe that property is a great investment and are they right?
To open a business, do you need loads of money? I offer a different narrative.
Does having more money mean you are more successful?
Should you invest in the ARK ETFs?
To read more click below
Tags
fisher investments canada review
,
fisher investments review
,
Fisher Investments Review 2021
,
fisher investments review reddit
,
Fisher Investments Reviews
,
fisher investments reviews
,
fisher investments reviews 2020
,
fisher investments reviews 2021
,
fisher investments uk review
,
fisher investments vs fidelity
,
fisher investments vs vanguard
,
problem with fisher investments