I have spoken before about how changing your residency can reduce your taxes and improve your lifestyle.
Mexico is one of the most popular second residency programs in the world.
In this article I will discuss how to get second residency or citizenship in the country.
If you have are looking for second residencies or investing, you can contact me on this form.
Introduction
In the poem Sea Breeze, Stephan Mallarme says:'' I've read all the books and I've been through all the physical sensations that could make me happy.
I want to go far, far away, where the birds are chirping, walking in the spume of the sea and admiring its shiny light blue sky.
I am dying of boredom, I can't find peace in my gardens here in France, and it is even worse if we consider the responsibility I have on my back with my partner being pregnant!''.
Stephan Mallarme deeply wanted to leave France, but at the same time he didn't as he was too lazy and bored. He wanted to escape from his responsibilities as a future father and experience the exotic without fighting against the reality.
The land he was referring to here above is probably Mexico and it was common among the artists of his period, especially in the Escapism and Modernism to talk about distant places that they knew existed but couldn't touch.
Luckily, today you don't need to cross the Atlantic in 40 days with a caravel ship and generally it is much easier for you to obtain a tourist visa upon arrival and experience the natural and cultural beauties of Mexico.
Although most of the tourists that come to Mexico are grateful for the experiences and memories they will bring with them for the rest of their lives, some among them may wish to live in this beautiful country for a longer period, buy a house, start a business, marry a local or maybe you just find it more convenient to pay taxes there.
If you are reading this article, surely you have some interests in obtaining the Temporary or Permanent Residency visa in Mexico, its citizenship and passport. In this article, we will be covering in detail, step by step how to get the residence permit card and the Mexican citizenship as a foreigner.
The Mexican Temporary Residency Visa
There is more than one single way to move to Mexico, you can move there either on a tourist visa, on a Temporary Residency Visa, on a Permanent Residency Visa or on other exceptional visas.
In this part we will be analysing the Mexican Temporary Residency visa, what is it, its benefits and how to obtain it.
This visa is ideal for the people who want to live in Mexico for more than 183 days and potentially just for a year. It can be extended for several years, and once you extend your visa several times, you are then eligible to a Permanent Residency Visa.
What are the benefits of getting a Temporary Residency Visa?
Getting an entry permit with a Temporary Residency Visa will allow you to:
Be eligible for a driver's licence application in Mexico
Adhere to their social programs and health care program
You will not be allowed to work for Mexican based income, therefore if you are a freelancer, remote worker or digital nomad, then the Temporary Residency Visa might be an option to consider if you want to enjoy cheaper taxes and a more affordable cost of living with a western wage.
Who can apply for a Temporary Residency Visa?
Generally, those who come to Mexico through a Temporary Residency Visa are either:
Retirees who have a consistent income with proven fiscal and financial documentation.
People who want to live in Mexico but at the same time are working elsewhere, like digital nomads.
Where do you apply for a Temporary Residency Visa?
If you are going to apply for the Temporary Residency Visa, you have to apply to the Mexican consulate that serves your area. For instance, if you live in California, you can go to the Mexican consulate in Los Angeles to get your Temporary Residency Visa approved.
You will have to find the website of the Mexican consulate in your area and search for the updated financial requirements you must adhere in order to be granted the visa. It is possible that your financial requirements may be different from one consulate to the other.
What do you need to apply for a Temporary Residency Visa?
No matter what consulate you choose, you will have to:
You will need to set an appointment with the consulate and be subjected to an interview with an officer
Pay the consulate fee that varies between $36.00 to $40.00
Bring your passport with at least 6 months of validity and 2 empty pages for the visa
You will need your passport-sized photos
You will need your application to be filled completely and correctly
Considering that every consulate has its own specific financial requirements, this is where things get confusing, as the consulates will not grant you a long term entry in the country unless you have the correct documents that can proof you have sufficient money.
In most cases, you will either be asked to provide 12 months of financial statements that show you have at least $27.000 in your bank account or 6 months of bank statements that show you have at least $1.650 monthly income coming in and you will have to prove that these payments will continue once you enter in Mexico.
Some people enter in Mexico with an employment letter, and if you have one you will need to present that. If you work on freelancer websites like Upwork or Fiverr, you can print and show them your salary, in fact, it is considered totally acceptable.
If you have a child, make sure you have the documentation that states you can travel with your son or daughter, his or her passport, birth certificate and so on.
As long as you have all the documents ready and your appointment is successful, then you are going to be granted your Temporary Residency Visa, and even if you do not, you can quickly schedule an appointment for a retry.
Once you receive the approval letter there are some more steps to take once you arrive in Mexico
Upon your arrival in Mexico, you are not done yet. Once you arrive at the customs with your Temporary Residency Visa, you will have to explain to the officers that you are not coming as a tourist. If you are marked as a tourist your Temporary Residency Visa will be void and you will have to restart from the beginning.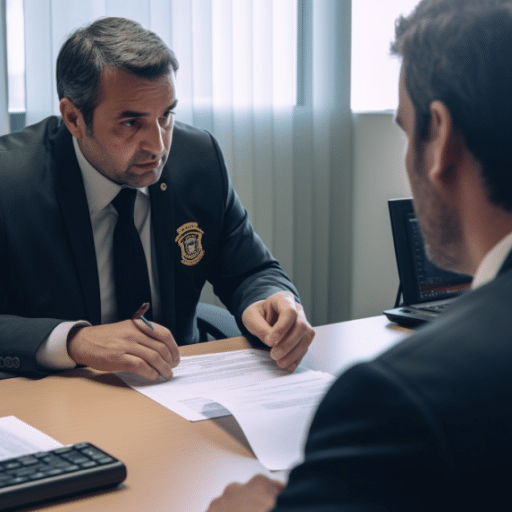 So once you enter Mexico, you will have to go to the immigration office and expect to pay some more fees, most likely $200, in order for your Temporary Residency Card to be emitted.
In most cases, you will be presented a form you will have to fill in Spanish and if you are lucky enough, in English. You can expect to face a complex form, often confusing and sometimes expats come up to 5-6 times to get it done properly or by hiring local guides from travel agencies for $150 to $200.
The Mexican Permanent Residency Visa
Ideally, the Mexican PRV is for people who want to live in Mexico full time, they want to make it their permanent home but do not have a work authorization. It is also designed for those who want to come to Mexico but do not want to go through the process of getting a temporary residence first.
Among those who come to Mexico and apply for a Mexican PRV are: retirees, investors, business professionals, scientists, technicians and people of prominent importance in the public and private sector. But do not worry, these are not the only individuals that can apply for a Mexican PRV.
Why would you want to obtain the Mexican Permanent Residency Visa in the first place? There are several and extensive benefits you should take into account:
You can apply for the Mexican driver's licence
You can register to their public health program
You may move there just because of the climate
You may move there because of the cheaper cost of living
You may move there because you like the Mexican culture
You may move there because you want to lower your taxes
With a PRV you do not need to do border runs to ''renew'' your tourist visa
You may want to have a Mexican PRV if you want to live in Mexico and at the same time
have easy access with flights, especially if you come from South America, Canada or the US.
Mexican PRV requirements
First of all, before you get a Mexican Permanent Residency Visa, you should first check if:
You have a passport with more than 6 months of validity and 2 pages clean for your visa. Thankfully if your appointment is not successfully, you can reschedule it and do it again given you have everything is needed.
You need to set an appointment with the consulate that serves your area, if you live in Michigan, you will have to visit a consulate in Detroit and look up online which one can serve you.
The officer in the consulate will be interviewing you a bit, asking you what are your intentions, why are you moving to Mexico, just to be sure that you are aware of what you are doing. It is recommended to speak some Spanish and to dress nicely.
If you want to take family members with you, you will have to bring them with you, they cannot skip the appointment and ask for the visa as they have to sign for it.
Things to take to your appointment at the Mexican Consulate:
Along with your passport, you need photocopies of the pages with all your personal details. Generally the consulate will have all the services to process these photos so if you don't have them, the consulate can help you for some extra money.
There are some financial documents you will have to provide them, such as 12 months summary of your investments or financial records that show a minimum of $107.800 over the course of a year or show some kind of retirement pension plan, like your social security, proving that it has been coming in all the last 6 months and being at least 2.700$ per month.
Your appointment will cost $40.00 and if it fails, you will have to pay $40.00 again to reschedule it.
If your appointment is successful, you will be allowed to take your passport within 1-2 days, but you are not done yet.
It is necessary that you talk with the consulate of your preference the options that you have to prove the economic solvency and your legal stay.
All documents must be legible, without erasures or amendments.
The photographs must be recent being not older than 6 months, with a visible face and without glasses, in colour, passport size, whose size must be a minimum of 32.0 mm x 26.0 mm and a maximum of 39.0 mm x 31.0 mm.
It is an essential requirement to present a proof that you paid the consular fees
What happens upon arrival in Mexico on a Permanent Residency Visa?
Once you actually land in Mexico with your Permanent Residency Visa in your hand you are not guaranteed the entry. This is up to the customs official.
As previously said, you will have to be polite, good dressed and explain thoroughly your intentions, in fact, if you are coming with a tourist visa at the same time or they believe you are a tourist and mark you as such, your permanent residency visa will be void and you will have to restart from the beginning.
After they grant you the entry and the Permanent Residency Visa in Mexico, you are still not done yet. In fact, you will have to bring all your documents to the immigration office, the INM (Instituto Nacional de Migración).
This can be a bit of a pain and complicated and therefore it could be a good idea to find an agency in the city you are landing to support you upon your arrival.
Generally, people do manage to get it done by themselves even though the form might be confusing, only in Spanish or you might miss something that your officer at the immigration office previously said you. It is not rare to hear people that tried up to 5-6 times until they achieved it.
One step further, how to obtain the Mexican Citizenship
Being a Mexican citizen implies having unrestricted access to the labour market, the education system and social services like health care.
This is a great advantage considering the Mexican cultural heritage, its wonderful cuisine, its beautiful landscapes, and the warmth of its inhabitants.
However, obtaining the Mexican citizenship will be far from easy. And most of the times, obtaining a dual citizenship from both the United States and Mexico can be even more complicated due to pressure from both countries to waive the ''opponent's'' citizenship.
We will briefly show you some of the most important things to keep in mind and guide you through the processes necessary to obtain the Mexican citizenship also by answering some typical Q/A.
What is the difference between permanent residence and citizenship?
Although it may seem easier to obtain a Permanent Residency Visa in Mexico than becoming a Mexican citizen, there are some important differences and advantages/disadvantages to keep in mind when making your decision.
Be aware that it is impossible to obtain the Mexican citizenship without first becoming a permanent resident. Many people decide not to apply for citizenship once they have obtained a permanent residence permit but their rights are limited within the borders of the country.
If you decide to become a citizen, you will be granted several more rights such as voting, owning property and changing your address or your job without having to inform the National Institute of Migration (INM) or you could join the police department, join the Mexican military or play a role in the politics of the country.
And most importantly, a citizen has the right to have a passport, while a permanent resident does not.
Becoming a Mexican citizen does not jeopardize the status of the citizenship in your country of origin, provided you follow licit and legal pathways.
Am I allowed to have a dual citizenship?
It depends on where you come from. Citizens of the United States and the United Kingdom are allowed dual to have dual citizenships, and so do most European countries.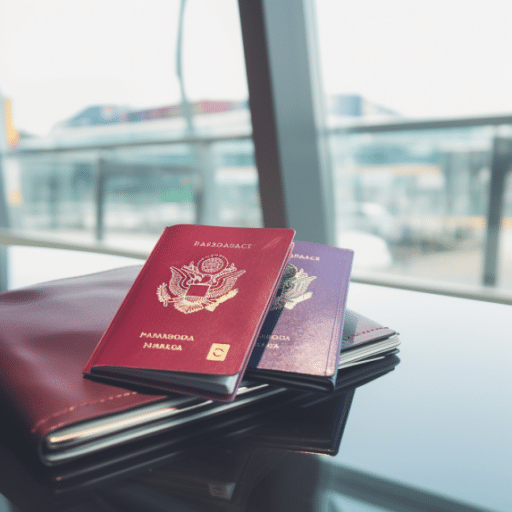 As far as Mexico is concerned, the dual citizenship is allowed, and citizens of countries that recognize dual citizenship should have no problem maintaining both.
What are the requirements in becoming a citizen?
As mentioned earlier, one of the key requirements to become a Mexican citizen is to be a permanent resident and to have maintained this resident status for at least 5 years consecutively.
Although there are some circumstances in which you can mitigate this process and shorten the resident status, by applying for the citizenship through your parents, or by marrying a Mexican citizen, it is almost impossible to obtain citizenship without first having a Permanent Residency Visa.
If you already have the Permanent Residency Visa, then the next step is to pass the nationalization exam. This exam tests your ability to speak Spanish (you must write and speak it fluently), as well as taking a standardized test on your knowledge of the history of Mexico and its current culture and politics.
After you completed and passed the exam, the process itself is relatively easy: You will just have to some documents at the local Mexican consulate, and the work is done!
The documents vary depending on the context in which you apply for citizenship. The following list is applicable to those who were born abroad and apply for citizenship because their parents are Mexican citizens:
Certificate of marriage or divorce from your parents
Proof that at least one of your parents is a Mexican citizen and, in general, proof of the nationality of each of the parents (regardless of the country of origin if one of them is not Mexican). This documentation includes:
A birth certificate
A valid Mexican passport
A national voter card
Your birth certificate (long one), will also need an apostille and a translated version, in case it is not already in Spanish.
The documents that prove your identity, including passports, driving licenses, state identifiers or student cards.
Otherwise, you will need two witnesses over 18 who are willing to accompany you, and, in addition, you will have to pay an extra fee (which varies from consulate to consulate).
The next step is simply to wait for your nationalization to be processed, which can take several months. Sometimes you will be asked to provide additional information during the process, which will slow it down considerably.
Once all the paperwork has been reviewed and approved, you will receive a Certificate of Nationalization that you can pick up at the same consulate where you did the paperwork.
You can request the passport as soon as you have received this certificate; many people do it directly at the time of picking up the nationalization document at the consulate.
Can I obtain the Mexican citizenship by descent or family descent?
Yes. The children of Mexican citizens can apply for citizenship, and it is not necessary that they have previously had the status of permanent residents if they apply for nationalization through their parents.
Can I obtain the Mexican citizenship by naturalization?
Yes. Those with permanent resident status for at least 5 years can apply for citizenship by naturalization.
Can I get the Mexican citizenship through investments?
No. Currently, Mexico does not grant citizenship to investors
Can I get the Mexican citizenship through marriage?
Yes. Getting married to a Mexican citizen immediately makes you a candidate for citizenship, as long as you are living together and you get married in Mexico (neither you nor your partner may be residing in another country abroad).
Tips on how to spare on the currency exchange
If you have a source of income abroad while you are in Mexico, take a look at TransferWise, you will get the real exchange rate and you will be able to avoid high bank fees when sending money internationally. Converting your money to Mexican dollars may be expensive in the long run.
After you managed to collect all the documents you need, do not forget to study, after all the work you have done, you must pass it, generally, it is not difficult and most people pass it.
Best of luck!