Guide to Honk Kong expat health insurance 2021 – that will be the topic of today's article.
Nothing written here should be considered formal advice, and some of the facts might have changed since we wrote this article.
For any questions, or if you are looking to invest or get insured as an expat, you can contact me using this form, or use the WhatsApp function below.
Introduction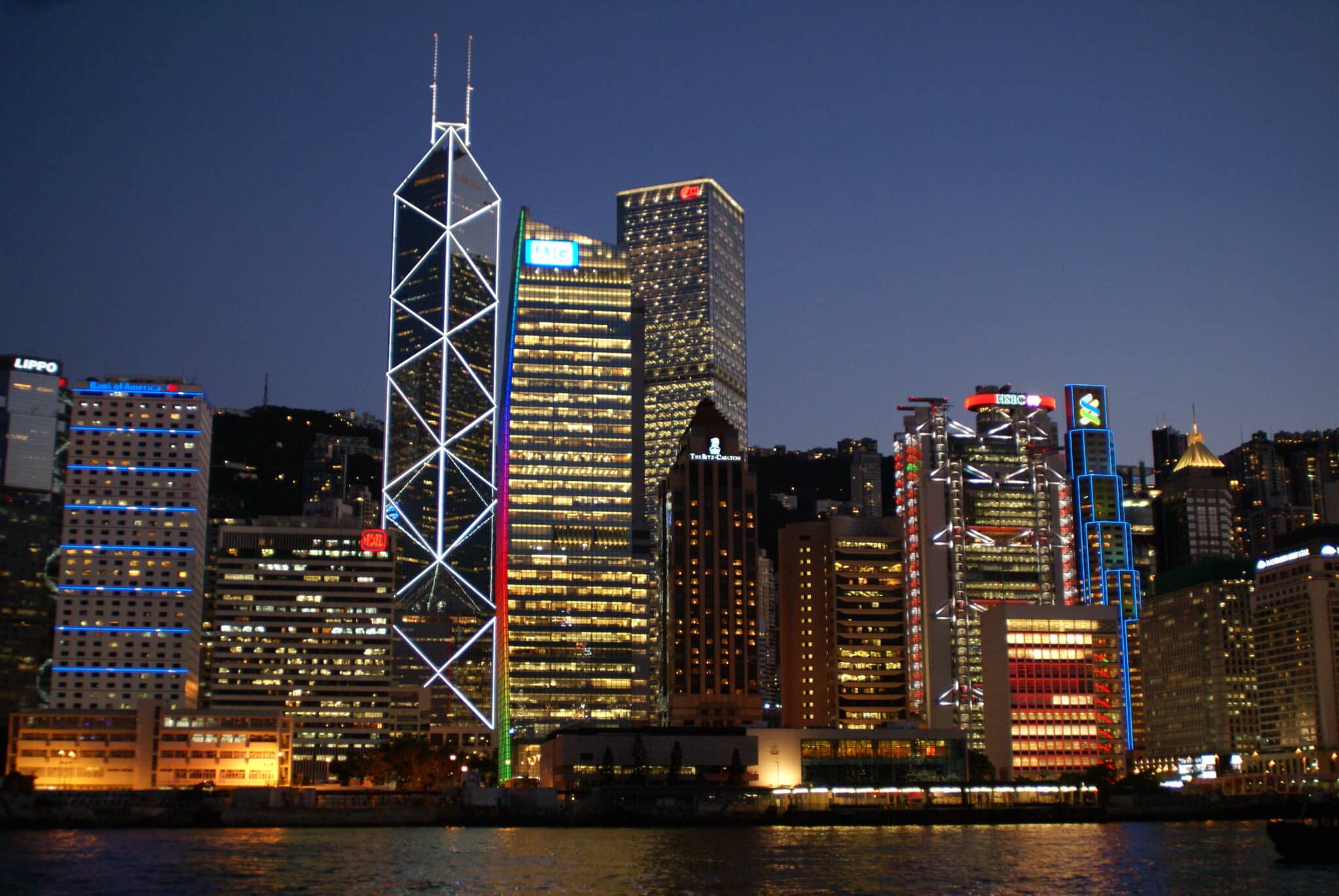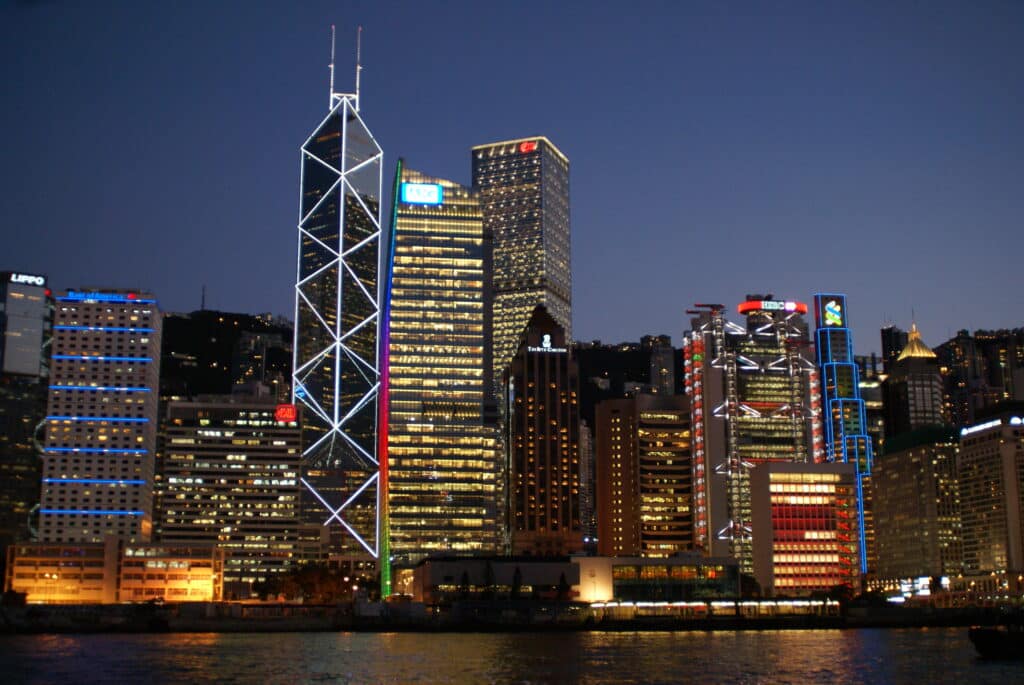 Nowadays, health and life insurance is very popular insurance type among people, no one knows what will happen and everyone wants to be insured of accidents or incidents.
Health insurance provides financial protection in the event of a serious accident or illness. For example, a broken leg operation can cost up to $ 7,500. Health insurance can help protect you from high unexpected costs.
With insurance company coverage, you will get free access to preventative services such as immunizations and screening tests. Getting recommended preventive services is a key step to good health and well-being.
Another thing is to buy a health insurance while moving to another country, and in case of an accident, be free from any kind of expenses.
Hong Kong's health care system consists of two main options: public health care and private health care. If you choose the public health option, you do not need private health insurance in Hong Kong. The government provides all public health services free of charge or for a small fee. However, if you choose to use a private system, it is important to have good private health insurance as your bills can be very high.
In this article we would like to focus on Honk Kong health insurance, it's details and conditions for expats or tourists.
Medical insurance for a trip to China is a compulsory procedure that allows foreign citizens to receive free medical care in this country. Its registration is required to visit the country for any purpose other than business trips of civil servants.
Medical insurance requirements for travel to Honk Kong, China
Medical insurance for a trip to China is a document that gives the right to receive medical assistance on the territory of the PRC while traveling on a free basis. All expenses for insured events, including medical services and property losses (with extended insurance), are borne by the insurer, who pays the costs within the insurance limit.
The presence of medical insurance for tourists is a necessity, because without a policy, the country's customs services will not allow you to cross the border of the PRC. Insurance can be basic or extended. An extended policy provides more complete financial protection, and includes not only emergency assistance, but also expenses in various unforeseen circumstances.
Choosing an insurance program
First of all, when choosing an insurance program, you should pay attention to the completeness of insurance coverage. There are four insurance programs available on our website for traveling to China, and each of them includes a certain number of risks covered by the insurer.
You can find out exactly what risks are included in a specific package of services in an insurance calculator. Do not forget to be careful with the conditions, so you could choose the one that matches you the best.
What is covered by the insurance?
Coverage depends on the chosen insurance program, the policy may only cover emergency medical care or cover additional risks. What is covered by travel insurance in China check our travel insurance calculator by carefully reading the insurance conditions for each program.
Let's take a closer look at what each of the programs cover:
"Reasonable minimum" – includes only the risks necessary to obtain a visa. These are emergency medical services, dentistry and repatriation.
"Economy" – the package has been expanded with such additional options as early return home, sending home the family and children of the victim, the possibility of a third person arriving, paying for the hotel after being discharged from the clinic, the cost of emergency calls.
"Improved protection" – provides insurance coverage for the risks of temporary return, re-shipment of personal belongings to another address, legal support, restoration of documents, translation services in the clinic.
"All Inclusive" – includes additional risk protection search and rescue measures, daily medication and flight delays.
Each of the insurance packages at sport.insure includes the costs of dentistry and repatriation. These risks are a mandatory requirement for insurance to obtain a visa to China.
The risk of "dentistry" includes urgent dental treatment aimed at eliminating severe pain. Risk coverage includes pain relief, temporary filling, nerve removal, and tooth resection.
The risk of repatriation includes the preparation and sending of the body of the deceased tourist to his homeland, covers the embalming of the body, the purchase of a coffin, and transportation costs.
Coronavirus insurance for travelers to Honk Kong, China
How it works and how to get coronavirus insurance for a trip to China and in which case the insurance claim will be paid.
Subject to the inclusion of the additional risk "COVID-19" in the insurance contract, clause 4.1.6 of the Rules for Combined Insurance of Persons Traveling Abroad to the Epidemic Regions, the introduction of quarantine is not applied.
The amount of insurance coverage for the risk of "COVID-19" for a trip to China is 10 thousand USD. If the policy does not cover "COVID-19", then regardless of any conditions of the insurance contract, the event is not insurance.
If it is associated with the detection (diagnosis) of a new coronavirus infection in the Insured without the subsequent receipt by the Insured of concomitant medical care for this disease and / or being on outpatient / inpatient treatment in connection with COVID-19.
What risks are not covered?
A travel health insurance policy in China is a reliable protection in case of emergencies while traveling. But any policy includes restrictions under which injuries cannot be regarded as an insured event.
Non-insured events are injuries sustained under the following circumstances:
Military actions and civil unrest;
Actions of terrorist groups;
Radioactive radiation;
Unqualified treatment;
Surgical interventions;
Natural phenomena;
Self-harm;
Suicide;
Alcoholic intoxication, etc.
Additional risks
Insurance for additional risks is an opportunity to insure yourself against various unforeseen situations abroad. For example, under basic insurance, the tourist will not receive compensation for the loss of personal belongings or if the trip is canceled. By choosing an insurance program with additional risks, all costs for these cases will be reimbursed.
Additional risks for the programs include:
Travel disruption. The insurer undertakes to reimburse all costs of the canceled trip. Compensation is paid in the event that the trip is canceled for reasons beyond the control of the user. The insurance company will reimburse the costs of air tickets, consular fees, accommodation and meals at the hotel, paid cultural events;
Lost baggage. Often, when traveling abroad, baggage can be damaged or simply lost by the carrier. In these situations, the included risk of "Loss of baggage" allows you to receive material compensation from the insurance company. Also, payment is made if the delivery of things is delayed by more than 6 hours;
Accident. Covers only the treatment of a tourist in case of an accident. The time, place and circumstances of the injury are important. By including in the coverage against accidents, the user will receive not only free treatment, but also material compensation according to the payment table;
The emergence of civil liability. Covers the cost of paying damages caused to a third party. There are a lot of situations when such a situation may arise, so it is better to include this risk in coverage in order to cover your unforeseen expenses.
Insurance in Honk Kong, China for outdoor activities
Travel insurance for outdoor activities is a basic policy with an extension for sports and outdoor activities. It is she who provides free medical care for injuries sustained, for example, cycling, in a water park, hiking or ice skating.
Insurance without this extension turns out to be useless for such injuries and does not provide insurance coverage for the tourist during active holidays.
You should be aware that any kind of entertainment with increased injury risk belongs to active types of recreation. Summer types of such recreation include diving, yachting, bike tours, hiking, riding animals, rollerblading, skateboarding, surfing, etc.
Winter activities include skiing, snowboarding, ice skating, animal sledding, sleigh rides, etc. A complete list of summer and winter outdoor activities can be found in our calculator. When choosing the "active rest" option, you should also indicate the types of sports in which you plan to participate.
What should be the amount of insurance coverage?
The amount of insurance coverage is selected depending on the purpose and duration of the trip. If medical insurance is issued only for obtaining visa documents, and at the same time the user has additional insurance from other sources, the amount of the insurance limit can be set as a minimum, that is, 35 thousand US dollars.
In the event that there is no additional insurance, it is recommended to set a limit of 40 thousand US dollars for a short trip to the PRC. If you are applying for a student, multiple-entry or work visa, experts recommend setting a maximum limit of 50 thousand US dollars in order to be able to receive insurance compensation in the event of repeated occurrence of NA.
Does health insurance cover pregnancy and childbirth?
According to the rules of international insurance, women traveling to China for childbirth cannot receive material compensation for hospital stay during labor. All responsibility for the complication of pregnancy and the beginning of childbirth abroad lies entirely with the tourist and her family.
Pregnancy and childbirth are not recognized as an insured event. The exception is situations when, regardless of the tourist, due to an accident or an acute illness, the pregnancy must be terminated for up to 24 weeks. In this case, material compensation can be obtained under an extended policy.
Medical insurance for Honk Kong, China visa
Medical insurance is a mandatory document for applying for a visa to the PRC. Insurance for a visa to China must meet international standards and include a full list of risks.
Any policy issued in our service meets these requirements and is suitable for obtaining a visa of any type. The most budgetary option for the package of insurance for a visa to the PRC is insurance under the "Reasonable minimum" program. This package includes all expenses for emergency medicine as well as emergency dentistry and repatriation.
Health insurance requirements are standard and in line with international insurance standards.
The insurance must cover the following costs:
Calling an emergency and a doctor at home;
Transportation of the patient to the clinic;
Treatment in the clinic and hospital stay;
Primary examinations and analyzes;
Emergency surgical interventions;
Medicines and dressings;
Reception of narrow specialists;
Home treatment;
Urgent treatment at the dentist;
Transportation of a tourist to his homeland;
Repatriation in case of death.
Also among the requirements can be noted an insurance limit of at least 35 thousand US dollars, the absence of a deductible and the validity of the policy for the entire period of stay in the country.
What to do in case of an insured event?
In the event of an insured event, you should immediately notify the service company of the incident. There is no need to try to call an ambulance or go to the clinic on your own, because in China it is very difficult to communicate with emergency operators and you can waste a lot of time on these calls. Call directly to the tourist support service by the phone numbers specified in the contract. An employee of the company will find out the circumstances of the incident and immediately call you the necessary assistance.
And even if the tourist went to the hospital on his own, you need to contact the service department no later than 24 hours from the moment of the incident. This rule is stipulated in the contract and non-observance will become a waiver of insurance payments.
During a telephone conversation with the operator, be prepared to provide the personal data of the insured person, the policy number, its validity period, the exact address and telephone number. After speaking with the operator, follow the instructions given to them.
What are the types of insurance compensation?
The following types of indemnity are available for travel health insurance and combined insurance:
At the insurer. This type of compensation implies a cash payment to the current account of the insured person in the amount of losses incurred in insured events. To receive compensation, you must agree to self-pay bills with a service employee within 24 hours of the incident. If self-payment is approved by the assistance, you need to keep all receipts of payment, certificates, protocols, and other documents proving the fact of the occurrence of the National Assembly and the payment of expenses on it.
Through the assistance company. This type of reimbursement is the most preferable when it is necessary to pay for medical services. In case of injury or illness, the tourist must immediately contact the service company and inform about the occurrence of an NS. After that, in the hospital, clinic or medical center, where the insured person will be sent, you only need to present a copy of the policy, and the insurer will cover all the costs of treatment.
Any type of insurance indemnity is available only on condition that the tourist contacts the employees of the service company within 24 hours from the moment of the insurer's insurance liability. If the call arrives later, or there is no connection, the insurance company will not compensate for material losses or will limit itself to compensation of no more than 250 USD.
For how long can you formulate insurance?
When going on a trip, you need to buy medical insurance to China for the entire duration of the trip, this is a requirement for obtaining a visa. But users need to remember that abroad, various circumstances may arise that may postpone the date of return to their homeland. For this reason, the period of one-time insurance should be increased by 10-15 days.
When buying multi-insurance, the term is limited to the number of insured days for a certain period. The number of days of stay in China cannot exceed 180 in 12 months. When buying a reusable policy, the system automatically calculates the available number of insured days, depending on the specified parameters (number of countries, period).
How to choose an insurance company so as not to be left without payments?
Clause 1. The company has a license
Insurance is a licensed type of activity, it is necessary to obtain a permit for it, confirming its solvency to the state bodies regulating the insurance market. Moreover, not only insurance companies, but also brokers working with them must obtain a license.
Therefore, when choosing an insurer, first of all, check its license and the list of types of insurance to which it applies. Such licenses are issued by the central bank of the country, it also supervises the entire insurance sector in the country.
Clause 2. The company has a reliability rating of "A" or higher
A simple client will compare the rates and conditions of insurance and will most likely choose the one for which they look more attractive to him as a client.
But the terms and tariffs say nothing about the company's reliability, the stability of its financial position or its greed when it comes to payments.
Comparison of insurance reporting will help to get an idea of ​​these matters. On the basis of the collected and published data, ratings and rankings (ranking by one criterion) are compiled by specialized agencies.
Insurance companies are considered reliable if they receive an A grade or higher (A +, AA, AAA).
This means that their business is profitable and there is no threat of bankruptcy. Category B – usually for companies experiencing some difficulties. Even lower marks (C, D) are for bankrupts and companies with revoked licenses. Therefore, it would be logical to choose an insurance company for service from among the highly rated ones.
Clause 3. The opinion of customers about the company is balanced
Online aggregators of insurance services and some media also make their own ratings.
Insurance companies in such charts are assessed not only by objective results, such as the number of payments, their average amount or the amount of funds collected.
Much more interesting are comparisons based on user opinion. They take into account the number of complaints about insurance, personal assessments of customers, the number of responses from the company's official representative to users, and other rather subjective indicators.
However, you should not give the opinions of users the meaning of the ultimate truth: they can be very different from the objective results.
After all, a dissatisfied client speaks out more often and more willingly than the one who is satisfied with everything. The desire to somewhat thicken the colors and banal grievances, too, has not been canceled.
Moreover, one should not attach much importance to the number of points scored by the company in such a vote. According to its results, recognized market leaders with a reliability index of "A" and higher can be in the middle of the table and receive average scores.
Here it was all the main and important information for people who think to move or to visit China, Honk Kong and were not informed about health insurance's obligatory fact. We hope this was an in-depth, comprehensive and full of useful information guide, and if you will have any questions, you can leave a comment.
Pained by financial indecision? Want to invest with Adam?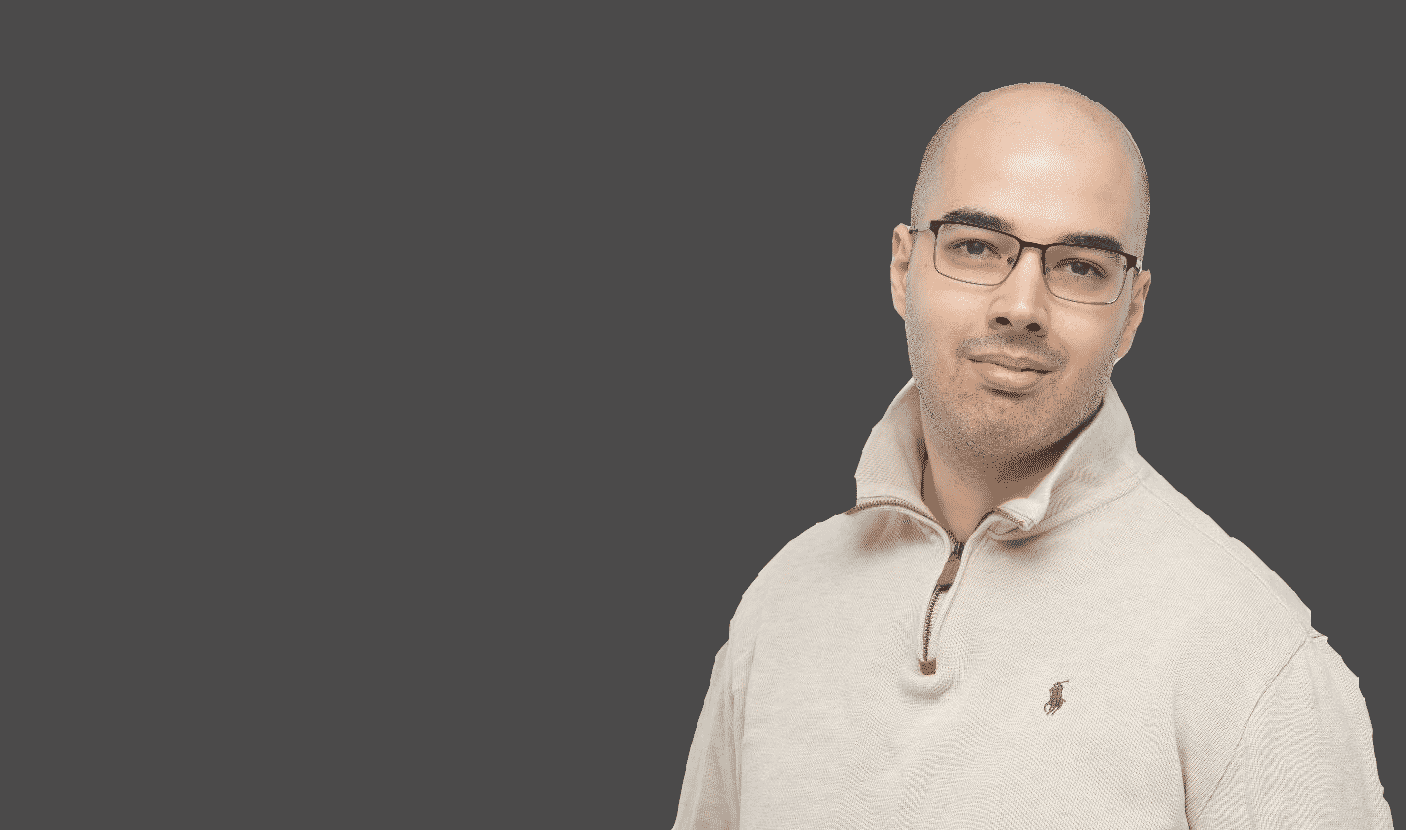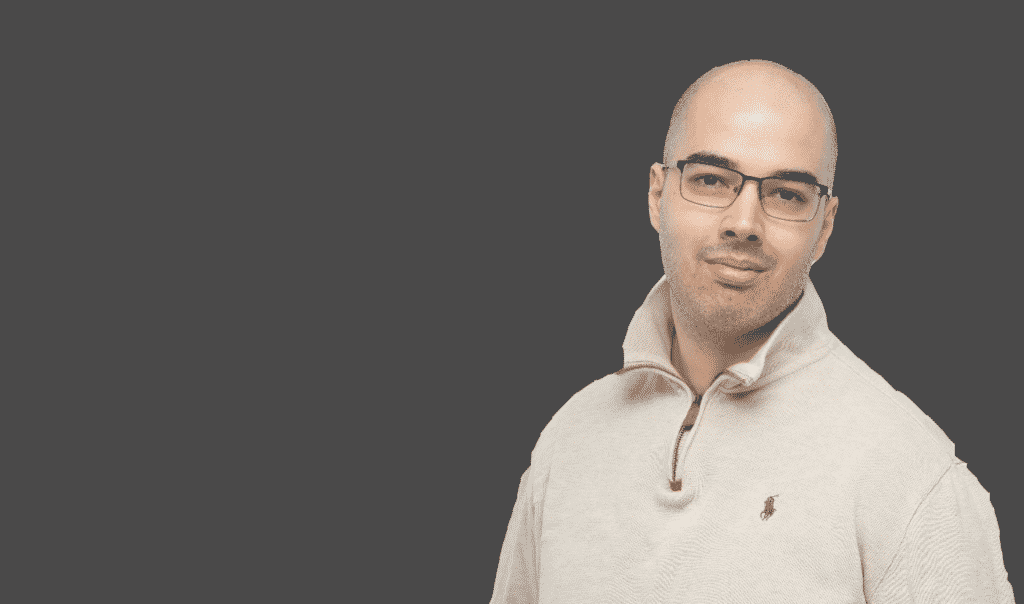 Adam is an internationally recognised author on financial matters, with over 244 million answers views on Quora.com and a widely sold book on Amazon
Further Reading
In the article below I spoke about:
Why is it important for most investors to hold a diversified portfolio? Or is the question wrong in itself? Perhaps diversification isn't the be all and end all?
Bill Gates didn't complete his college degree but ended up successful. Is there a broader meaning here?
Considering most wealthy people are older, is hard work overrated?
is being a movie star really glamorous?
Why do some successful people imply that making money is easy?
To read more click below