Is living in Bermuda really as expensive as what is being talked about? Read this article to find out exactly how much the expat cost of living in Bermuda is.
If you want to invest as an expat or high-net-worth individual, which is what i specialize in, you can email me (advice@adamfayed.com) or use WhatsApp (+44-7393-450-837).
Introduction
Bermuda is a 56 km2 archipelago that consists of 7 main islands and 170 islets and rocks. This British overseas territory does not occupy more than 0.01% of the Earth's land area, making it one of the smallest countries in the world. It is situated in the western North Atlantic Ocean, with no immediate neighboring countries. However, it is less than 1,500 kilometers away from Washington, USA and Nassau, Bahamas.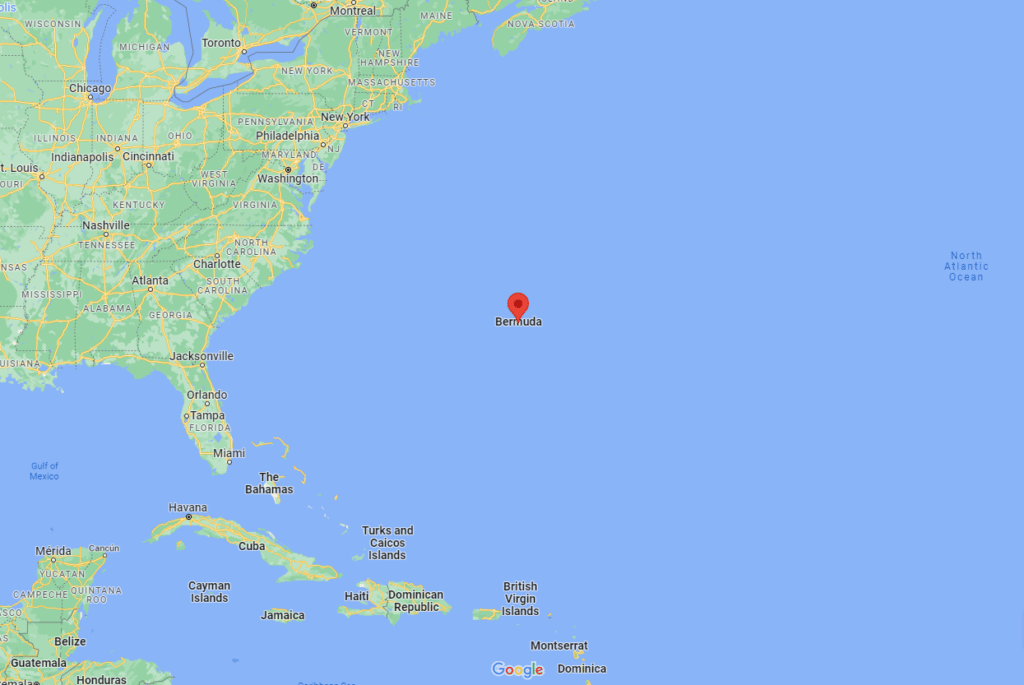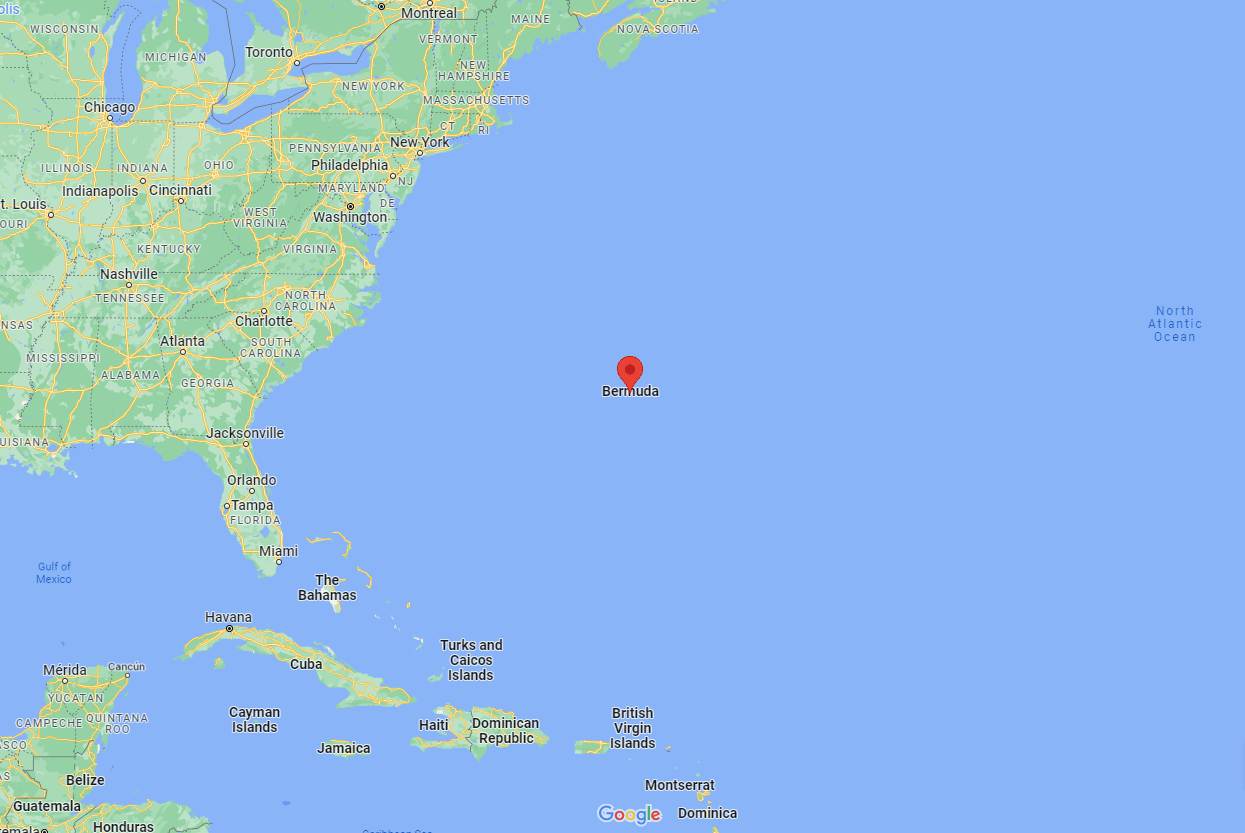 The country has a sub-tropical climate, with temperatures in the months of May to October ranging from 23°C to 29°C. It is also by then that humidity reaches its peak. However, the weather is mild during the winter, spring, and autumn seasons. Don't expect frost and snow during the winter months because the Gulf Stream keeps weather conditions at bay.
Transactions in the country are made in its official currency, the Bermuda Dollar (BMD). It has an exchange rate of 1:1 against the U.S. dollar (USD). As such, both currencies are used interchangeably.
What is the Average Expat Cost of Living in Bermuda?
The expat cost of living in Bermuda for a family of four is $7,211.88 USD per month. For an individual, the expat cost of living in Bermuda is $1,982.99 USD per month. Both estimates exclude rent.
A Breakdown of the Expat Cost of Living in Bermuda
Found below are the specifics of the average monthly cost of living in Bermuda. This can guide you on where you can save or splurge should you decide to move to the country.
Cost of Dining Out in Bermuda
The country offers a one-of-a-kind culinary experience with restaurants that feature local delicacies, Italian cuisine, and pub food. But it is not just the food that takes center stage. Dining out also means listening to live entertainment and enjoying the splendid views of clear waters and the horizon. Some of the top restaurants in Bermuda include Crown & Anchor, Wahoo's Bistro, and Village Pantry.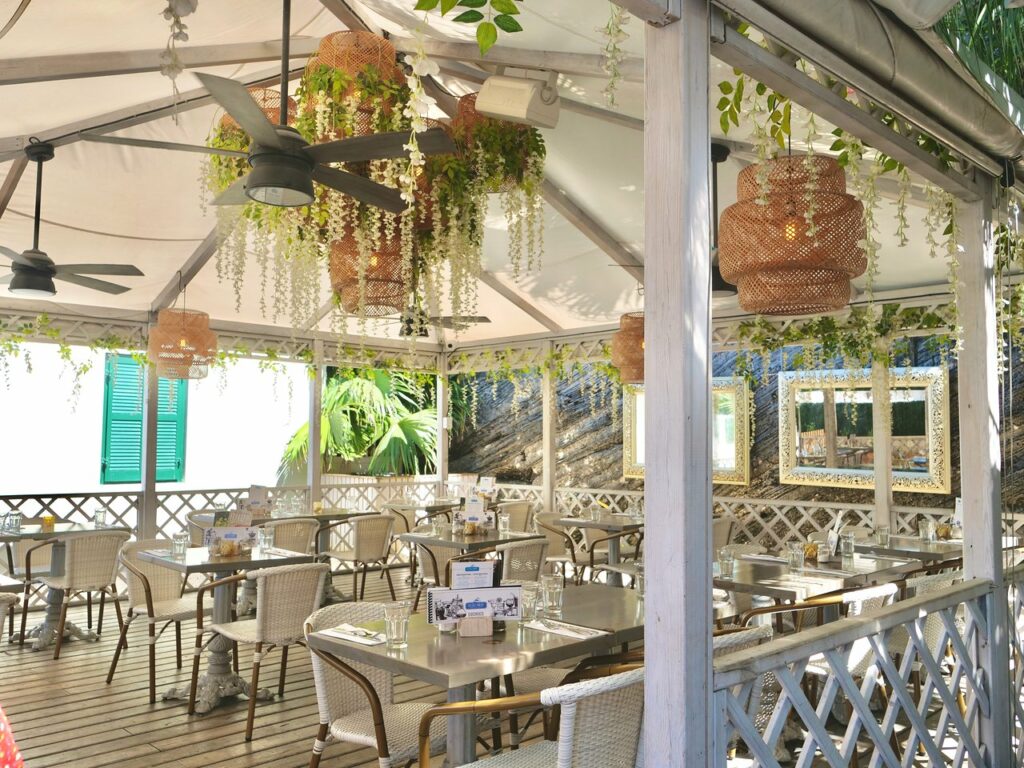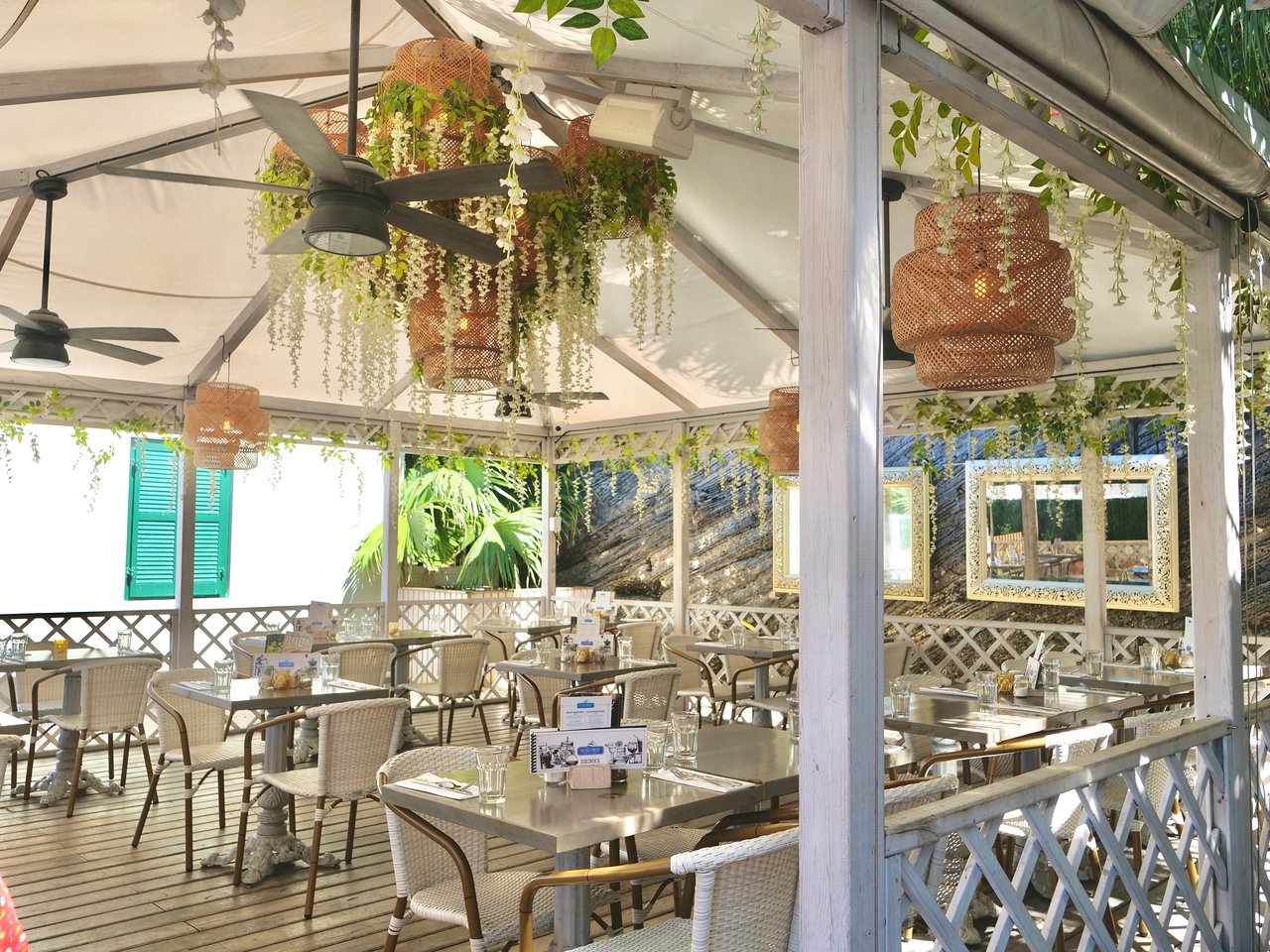 On average, a meal in an inexpensive restaurant for 1 person costs $39.00 USD. For days when the occasion calls for it, you can enjoy a three-course meal in a mid-range restaurant for $150.00 for 2 people. A combo meal at McDonald's only costs $15.00 USD. There are also cafes and coffee shops that serve a cup of regular cappuccino for $5.97 USD. On a night out, you can grab a bottle of domestic or imported beer for $10.00 USD.
Cost of Groceries in Bermuda
There are different grocery stores found throughout the country. Some of the biggest ones are The MarketPlace, Lindo's Family Foods, Miles Market, and Arnold's Markets. You will more often than not get to check off all of the items on your shopping list there. A few of the local specialties that you can try making at home are the codfish breakfast, fish chowder, and Hoppin' John.
| | | |
| --- | --- | --- |
| Item | Average Price (USD) | Price Range (USD) |
| 1 liter of regular milk | 4.21 | 2.00 – 6.60 |
| 1 loaf of white bread | 6.82 | 5.00 – 10.00 |
| 1 kilogram of white rice | 8.12 | 4.30 – 10.20 |
| 12 pieces of regular eggs | 5.62 | 2.89 – 10.00 |
| 1 kilogram of chicken filet | 20.69 | 12.00 – 39.66 |
| 1 kilogram of beef round | 26.14 | 11.02 – 45.00 |
However, given the high obesity rate (34.40%) in the country, the government has implemented regulations to keep citizens healthy. One of which is the provision of dietary guidelines that encourage the incorporation of nutrient-rich foods into daily consumption. A kilogram of fruits and vegetables, such as apples, bananas, oranges, tomatoes, potatoes, and onions, ranges between $6.03 USD and $12.16 USD.
Liquor bought from a grocery store costs less than from a restaurant. A bottle of imported beer is often sold for $6.61 USD, while a bottle of domestic beer costs $6.55 USD. Wine connoisseurs can find a bottle of mid-range wine for $3.43.
Cost of Transportation in Bermuda
To get around Bermuda, you can hop on a public bus or public ferry, rent a scooter or moped, or hail a taxi. The Bermuda bus service has different routes that traverse 14 zones. A bus stop with a pink pole indicates that the bus will travel to Hamilton City, the country's capital. A blue pole indicates otherwise, meaning that it will travel away from the city. There are no additional fares to be paid when transferring to a different bus to reach a certain zone. However, it is important to note that there are no ramps provided by the buses. This is particularly of concern for those who are in wheelchairs.
On average, a one-way ticket on local transport costs $4.50 USD and a monthly pass costs $69.00 USD. The starting tariff of a taxi is $5.92 USD, with an additional fee of $1.95 USD per kilometer traveled.
If you intend to purchase a car, be prepared to pay around $40,000 USD for a brand new Volkswagen Golf or Toyota Corolla Sedan. A liter of gasoline will cost you $2.40 USD. But make sure to obtain residency in Bermuda prior to doing so. Non-residents are not legally allowed to drive, rent, or own a four-wheeled vehicle.
Cost of Utilities in Bermuda
The average cost of utilities in an 85-square-meter apartment is $271.16 USD per month. This takes into account expenses for electricity, heating, cooling, water, and garbage disposal. However, it can range anywhere from $180.00 USD to $484.38 USD, depending on consumption and other factors.
One minute of prepaid mobile service costs $0.65, if without discounts or plans. You can subscribe to internet plans for $156.73 USD. But there are providers that offer more affordable rates at $100.000 USD or more expensive ones at $300.00.
Cost of Sports and Leisure in Bermuda
There are many things to do in the country. For history buffs, the Town of Saint George, a UNESCO World Heritage Site, should be at the top of the list. Numerous parks also await, where you can take a relaxing stroll along unspoiled trails. And, any trip to Bermuda is not complete without visiting its breathtaking beaches. But you'd be surprised to see sand tinged with the color pink.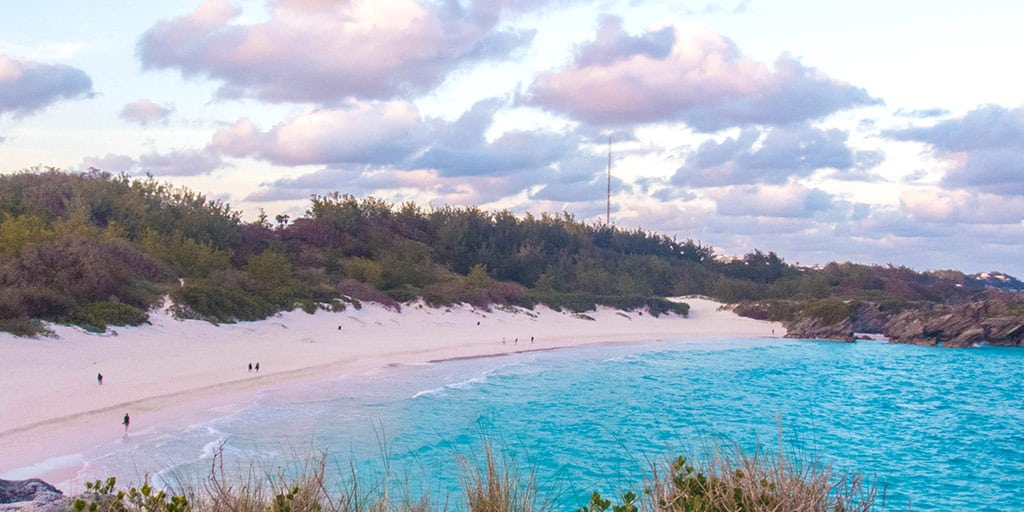 For more regular fitness activities, you can pay a monthly gym membership fee of $168.33 USD. Alternatively, you can rent a tennis court for $68.75 USD per hour during the weekend. There are also movie theaters where you can watch an internationally released movie for $12.00 USD.
Cost of Childcare in Bermuda
Childcare in Bermuda is regulated by the government to ensure that institutions abide by standards that promote the proper development of children. When choosing a daycare center, it is important to ask relevant questions to ascertain the quality with which they operate.
On average, monthly fees at a private preschool or kindergarten cost $1,258.44 USD. Yearly fees for an international primary school cost $27,625.00 USD, but they can range from $23,000 USD to $45,000 USD. Two educational institutions that you can consider in this regard are Warwick Academy and Saltus Grammar School.
Cost of Shopping in Bermuda
A pair of Levi's 501 jeans, or their equivalent, costs $91.19 USD. Buying a summer dress from a retail store, such as Zara or H&M, will cost you $74.17 USD. Regarding footwear, a pair of Nike running shoes costs $144.50 USD and a pair of leather shoes costs $150.00.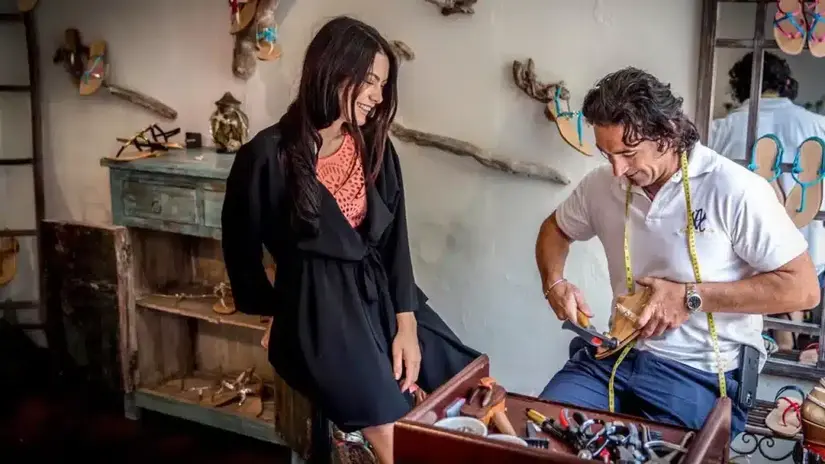 There are different boutiques, malls, and local shops that you can visit. And you will be pleased to know that there is no sales tax in the country. But this does not necessarily mean that items are more affordable here. Rather, some goods are still subject to import duties. Because of this, buying local products can help save you money, score unique finds, and support the residents who crafted them.
Cost of Rent in Bermuda
Warwick Parish, St. George's Parish, and Hamilton Parish are some of the top places where you can live as an expat. Homes are well-maintained, accessible to facilities, and have stunning views of the country's natural wonders.
| | | |
| --- | --- | --- |
| Item | Average Price (USD) | Price Range (USD) |
| 1 bedroom | 3,445.45 | 2,800.00 – 4,500.00 |
| 3 bedrooms | 6,125.00 | 5,000.00 – 10,000.00 |
Cost of rent in the city center
| | | |
| --- | --- | --- |
| Item | Average Price (USD) | Price Range (USD) |
| 1 bedroom | 2,422.23 | 1,600.00 – 4,000.00 |
| 3 bedrooms | 4,825.21 | 3,500.00 – 6,500.00 |
Cost of rent outside the city center
The price difference between renting an apartment inside the city center and outside of it is often a couple of thousand dollars. When choosing where to live, it is also important to take into consideration safety, distance to work and school, and the neighborhood.
Cost of Buying Property in Bermuda
Amendments to the Bermuda Immigration and Protection Act 1956 have been made, thereby allowing non-residents to purchase a maximum of two residential properties in the country. The Annual Rental Value (ARV) of the property should be greater than $25,800 when purchasing a condominium or greater than $126,000 when purchasing a house. At the same time, a License to Acquire must be obtained from the Minister of Labor and Home Affairs prior to making the purchase. Costs vary depending on the type of property to be bought, but they range between 6% and 12.5% of the purchase price.
Buying an apartment in the city center costs an average of $23,254.64 USD per square meter. There are cheaper options outside the city center, which often cost $8,666.67 USD per square meter.
Conclusion
With this, the expat cost of living in Bermuda is higher compared to that in Switzerland, Norway, and the rest of the world. But it may be well worth the price to pay, given the standard of living in the country. Its natural wonders, warm weather, and opportunities for personal and professional advancement can encourage you to make the big move.
Pained by financial indecision? Want to invest with Adam?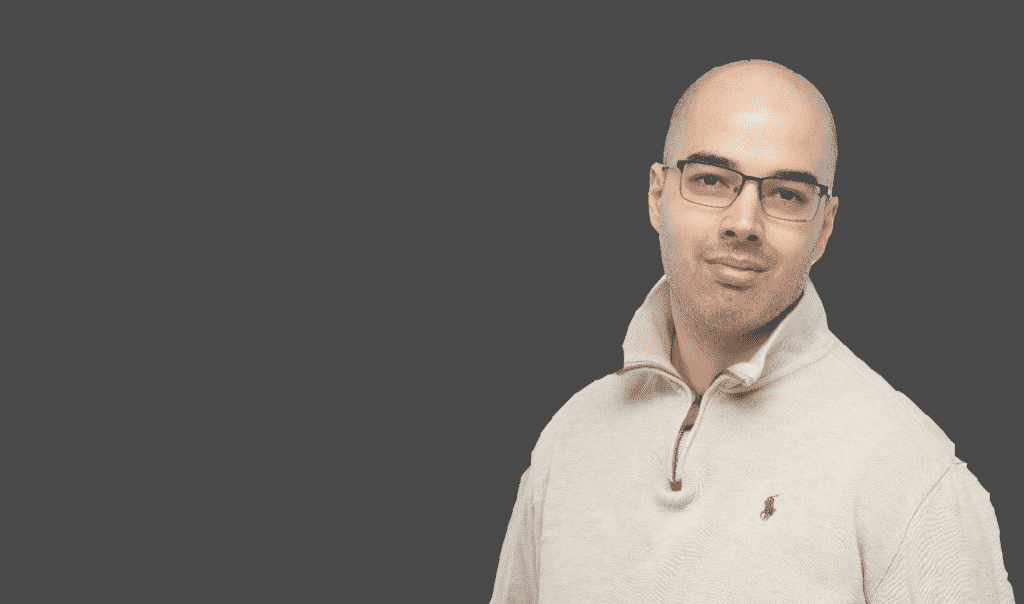 Adam is an internationally recognised author on financial matters, with over 693.5 million answer views on Quora.com, a widely sold book on Amazon, and a contributor on Forbes.