How to become a digital nomad: An expat's guide
If you are looking to invest as an expat or high-net-worth individual, which is what I specialize in, you can email me (advice@adamfayed.com) or WhatsApp (+44-7393-450-837).
Digital Nomads
Do you want to become a digital nomad?
A digital nomad is a person who relies on technology to make a living while being geographically independent. Basically you can work online from anywhere in the world as long as you have good internet.
Living as a digital nomad means that you have more opportunities than normal people. While most corporate jobs will restrict your travel outside of weekly business trips, you'll be able to travel the world while working remotely.
It might require some planning and preparation, but if you want to become a digital nomad, it's not as hard as you might think. The first step is figuring out if this lifestyle is right for you and your family.
Once you've decided that, start learning how to make money online so that you can travel the world!
In this article, we'll discuss all the considerations you might need to ask yourself before you adopt the nomadic lifestyle.
If you are a high net worth individual or have a lot of assets tied to your home country, however, it might be best to seek the counsel of a professional financial advisor before deciding to move.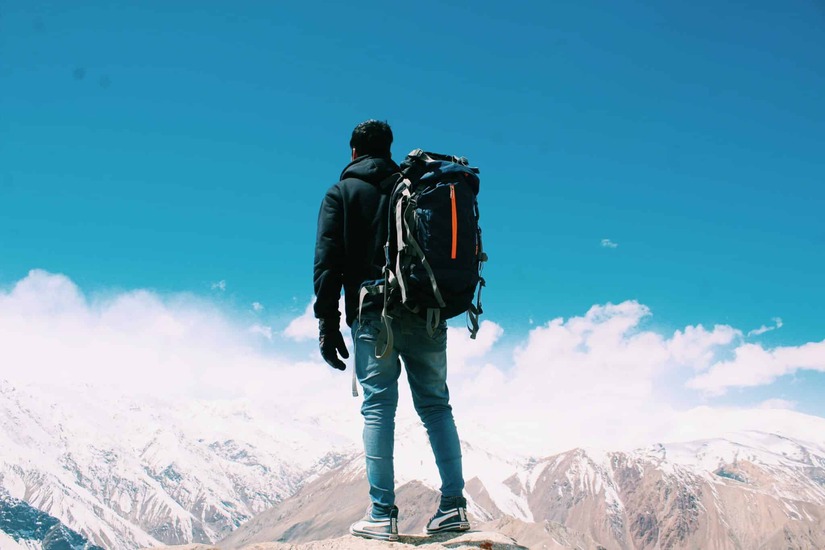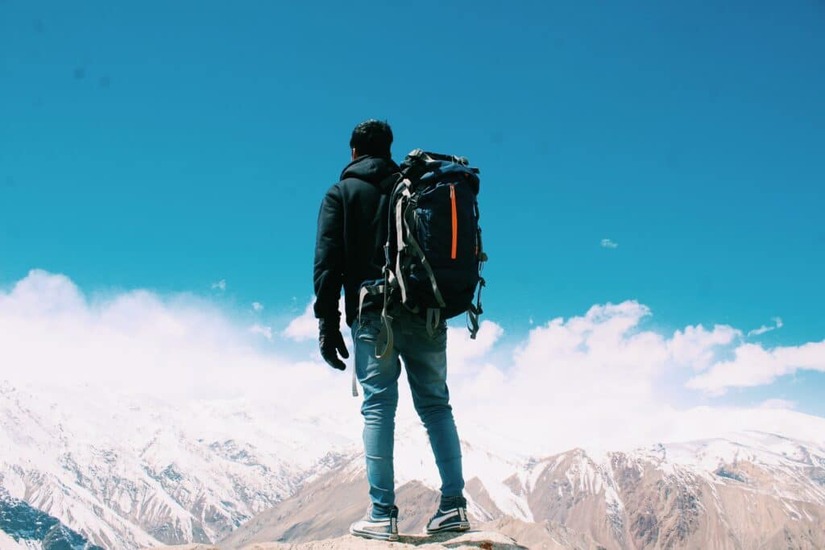 Why should you become a digital nomad?
You can work anywhere, and you can choose where you choose to live.
Since the lifestyle has gained traction with the international expat community, digital nomadism has become the best way to travel the world while still making a living.
When you become a digital nomad, you can work from anywhere, meaning you can choose where you want to live and work based on how much it costs and what you personally prefer.
You don't have to worry about finding an office space or getting back-to-work after your vacation. As long as there's internet access, you're good to go. Just get connected with Wi-Fi and start working!
Digital nomads are those who use technology to carry out their jobs. They typically work remotely, from home, away from home, or while traveling, to complete tasks and achieve objectives that formerly had to be completed in a single permanent office.
These digital nomads are most commonly internet entrepreneurs, web designers, graphic designers, software developers, and other information workers who are able to carry out their jobs from anywhere.
These occupations typically can be done remotely, and many are contractual and gig-based, meaning that as long as the work gets done competently and to the employer's satisfaction, digital nomads can work from anywhere and at any time.
Statista found that in 2022, Americans accounted for the majority of digital nomads when it came to nationality. In addition, the country was already the home to over 15 million American digital nomads by 2021.
According to a global survey, the bulk of digital nomads would be independent contractors, with more than 50% of them owning their own firms and more than 35% operating as gig workers.
You can work from anywhere that has internet access and make money online, but if you have a steady income and enjoy what you do, there's no reason why living on the road shouldn't be an option.
What's more is the growing availability of the digital nomad visa, which allows people to live and work in their country for a set period of time, being adopted in many countries.
Many of these programs set conditions that you must be self-employed, operate a business that is accessible from anywhere in the world, or are employed by a company or employer outside of your host country.
Most of the time, visas for digital nomads are temporary and do not lead to citizenship, though there may be a chance to get a residence permit under certain conditions, depending on the local laws. Many countries already offer national initiatives for visas for digital nomads.
Such countries include Bermuda, Barbados, Greece, Spain, Ecuador, Dubai, Taiwan, and Thailand.
The main selling factor pushing many to become a digital nomad is in addition to providing an opportunity for a constantly enriching travel experience, it can help you make the most out of your income because you can visit places with low costs of living, which will lower your monthly expenses.
This is not to mention all the opportunities you might encounter while working abroad, circumstances where you can meet people who share your interests from locals, expats, travelers, and fellow digital nomads.
How do you become a digital nomad?
To become a digital nomad, you'll need to first secure your source of income. We've previously discussed the top companies to work for remotely in 2022, so there's a good place to start!
Decide what type of digital nomad you want to be.
You will need to decide what type of digital nomad you want to be. There are many types of digital nomad jobs, and each one has different requirements.
If your goal is simply to work remotely and travel more, then freelancing may be the best option for you.
If instead, you're looking for stability and long-term employment opportunities in the same place with all of the benefits that come with working at an office (like paid time off), then becoming a remote employee might be best suited for your lifestyle goals.
If becoming an entrepreneur is on top of your list of things-to-do before retirement age arrives, then starting up a business while abroad could be right up there as far as priorities go!
Remote jobs allow you to work from anywhere in the world, which means that you can be all the way in a beach on some tropical country or stay at home if you want, and still make money.
Don't quit your day job yet! Find out if your company has an option for remote work. Even if they don't currently offer it, ask them about setting up such a position.
According to a 2020 Gartner, Inc. survey of 317 CFOs and finance executives, 74% plan to permanently remote-hire at least 5% of their previously on-site personnel after COVID 19.
The future of work is being reshaped by companies and organizations all over the world, and there is no better opportunity to discuss your work arrangements with your employer.
Introduce the benefits of remote work to you and your company in the beginning of this dialogue. Make a persuasive argument for how allowing you to work remotely could be advantageous for the entire organization, supporting your personal perspective with specific details and measurable proof.
Last but not least, be sure to create a thorough plan for your remote work arrangement, including your schedule, any necessary equipment, and how you'll track and report on your progress – and be ready for your supervisor to provide feedback.
If that is not possible, then you might be able to try your luck in the ever-expanding world of digital job platforms. Search online for companies who are looking for people like you (i.e., people who have skills related to what they need).
Look at job boards like Upwork or Freelancer; check out their sites regularly because they update often with new listings!
There are many other ways to earn a living online and work from home, including blogging and selling products on your website. You can even get paid for social media posts!
If you're interested in learning how these types of jobs work, take some time to research them further so that when an opportunity comes up for you or one of your friends who wants to become a digital nomad, they can give it their best shot.
Take care of your finances
Before you become a digital nomad, you need to make sure you understand what will happen to your wealth while abroad.
Do you have enough to sustain your lifestyle? Do you have investments tied to your home country that need to be transferred to your host country? Do you need to sell off some assets?
Be sure to consult a personal financial planner before undertaking a big decision like moving to a new country.
It's important to figure out how much you need while living in your new country. You may need to check the cost of living: expenses like internet, accommodations, and food are all necessities in the life of a digital nomad!
Figure out your tax situation
As a digital nomad, you might be working in a new country every few months. This can make things difficult when it comes time to file taxes.
The borderless nature of a digital nomad makes it quite difficult to understand tax residency. You might need to pay taxes both in your host country, and your home country, meaning that there is a possibility that you will be taxed twice.
This is also another topic in which you should consult a professional about, particularly tax attorneys who are familiar with international tax laws.
Build a side hustle, if possible
A side hustle is a way to make money on the side. You can use your side hustle to supplement your travel expenses when you become a digital nomad, or you can use it to finance your travels entirely.
If you have an established business, freelancing and consulting are great ways to earn extra cash while traveling–and they'll help keep you connected with people back home.
If you don't have a business yet, now's the perfect time to start one! Building your own website or app will teach new skills that will come in handy later on in life (and maybe even help pay off those student loans). And if all goes well? You might even be able to quit that day job someday soon!
Find an affordable place to live
Choosing where to live is the fun part. First of all, you will want somewhere with good internet speeds (so no rural areas), as well as friendly locals who will help you out when you need assistance learning the local language or customs.
Secondly, cost of living matters, as discussed before. But as long as you keep to a budget, your choice of country is up to you!
You can go for the mountains of Georgia to the beaches of Bali. The world is your oyster.
There is no correct decision in this situation; it is a very personal one. Finding out what is most important to you is the key.
Some people might decide on a place based on a pastime or interest they wish to pursue, such as language learning, yoga, or surfing.
Others might be searching for a place with a sizable nomad community already established, choosing a well-known digital nomad-friendly region like Croatia, where the government has planned a number of events and programs especially created to support remote workers.
Others may aspire to take part in certain cultural occasions or celebrations, such as Octoberfest, the World Cup, or Chinese New Year. Here is your chance to reflect on your priorities and choose what kind of location might work best for them.
If possible, try visiting different places before settling down somewhere permanently–you may find yourself falling in love with one place over another!
Finding a place to live is a key part of how you become a digital nomad and making sure you can stay in one place for as long as possible.
You'll want to look for an affordable place that is close to the city center, public transportation, and safe and secure. Many people choose to rent apartments or houses through Airbnb because it allows them to live with other digital nomads who might become friends or even collaborators on future projects.
Of course, there is always a danger associated with travel. Yet, it's crucial to be conscious of the unique difficulties you can encounter because of your gender, ethnicity, religion, sexual orientation, political views, or other aspects of your identity.
This entails researching pertinent laws, being aware of regional cultural customs, and possibly even asking friends or family for advice on how to travel.
Maximize your budget while traveling.
When you become a digital nomad, you will need to learn how to save money on housing and utilities. You can do this by renting a room or house, renting a shared apartment with other people, renting an entire condo or apartment for yourself, staying in hostels (either private rooms or dorms), staying at hotels and Airbnb's.
If you want something more comfortable than the average hostel but don't want to pay too much then consider staying at guest houses instead of hotels as they tend to be cheaper while still having good amenities like WiFi access and breakfast included in your stay price.
As remote work becomes more popular worldwide, hotels and the hospitality industry are beginning to adapt. For instance, according to a recent survey in the US, 94% of respondents said they planned to take a workcation in 2022, up from 67% who did so in 2021.
India has also noticed this pattern. According to a recent consumer survey, 48% of Indian participants worked from home in 2021, and 85% of them went on workcations to beautiful places. A month-long workcation was taken by nearly 27% of those polled.
The majority of hotel chains, as well as other companies in the alternative lodging market, immediately saw the opportunity and created unique packages for remote employees. These packages ranged from temporary fixes like day office rates to longer stay workcation alternatives.
Another potential that has arisen as a result of the rising acceptability of remote working is the provision of co-working areas at hotels. More and more businesspeople are now opting for a private, cozy, and devoted "office" area close to their homes.
Hotels may easily be transformed into co-working spaces because they already have all the infrastructure and amenities needed by professionals to conduct their business.
By transforming hotel rooms, particularly those in commercial districts, into private offices and providing daily, weekly, and monthly packages to visitors, a number of international hotel firms have entered this market.
While this is going on, some hoteliers have partnered with co-working businesses to turn certain floors, meeting spaces, or banquet halls into co-working spaces.
Start learning the local language
Learning the local language is an important step in becoming a digital nomad. You can't expect to travel to another country and make friends with people if you don't know how to speak their language, right?
Learning the local culture will help you fit in better when you arrive at your destination. For example, if someone gives an unexpected gift or says something funny during dinner, it would be nice if your reaction was appropriate for the situation instead of looking like a deer caught in headlights.
When you become a digital nomad, learning customs will help reduce misunderstandings between yourself or other travelers and locals while abroad.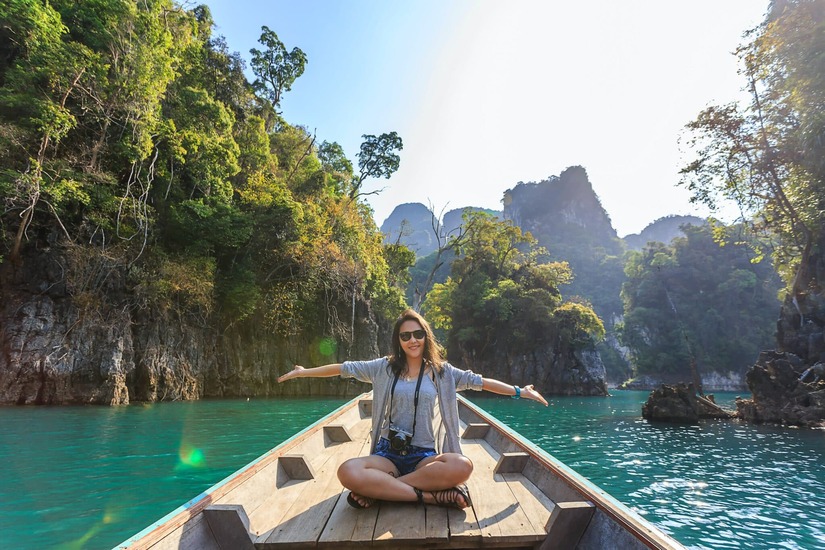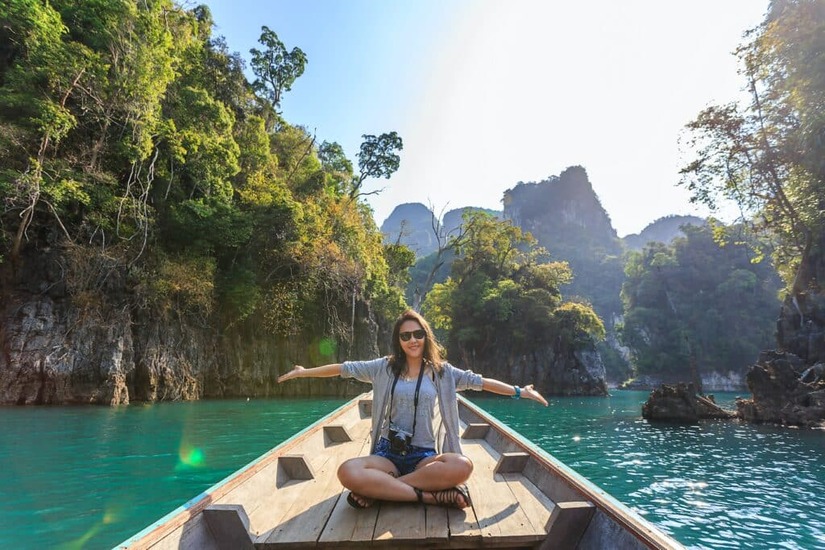 Understand the pros and cons of being a digital nomad.
There are many pros and cons when you become a digital nomad. The biggest pro is that you can work in a place you love, which is great if your job requires creativity or mental stimulation. You don't have to spend hours each day on the commute, so it could be healthier for your body too.
The biggest con is probably loneliness; if you're not careful about making friends and keeping in touch with people back home (or wherever), then working remotely can get pretty isolating at times.
Additionally, if you don't manage stress well or aren't careful about managing money while traveling–especially when there are so many tempting places to spend it–then this lifestyle may not be sustainable over time.
Finally, if you have children or other dependents at home, then this lifestyle probably isn't for you. You'll need to plan carefully in order to make sure that someone is there to care for them while you're traveling.
Figure out how you will stay healthy as a digital nomad.
When making vacation arrangements, a lot of people forget the value of health insurance. But because they may spend a lot of time traveling, digital nomads have needs that are particularly different from those of the average traveler.
It's critical to obtain health insurance for digital nomads or, if you currently have it, to have it updated.
It will be more practical and economical to first obtain a suitable health insurance before you become a digital nomad. First off, seeking medical attention abroad can be very expensive, and depending on where you are, your local health insurance plan may not apply.
You should also think about the risks associated with traveling to unfamiliar places, trying new things, and running into the normal travel hiccups. Your health is another area where you shouldn't rely on luck.
In addition to figuring out how you will stay healthy as a digital nomad, it's also important to consider how you'll stay safe.
If you're traveling to new countries and don't have access to good medical care, it's important that you get vaccinated before leaving home. You should also make sure that your passport has at least 6 months left on its expiration date or more.
In addition to making sure all the important documents are in order, figure out which vaccines are necessary for the country where you will be traveling.
Conclusion
Becoming a digital nomad is not as easy as it sounds, but with proper planning and preparation, it can be a wonderful experience for almost anyone!
You will need to plan very carefully in order for your trip to be successful. You should make sure that you have enough money saved up for at least six months of travel, because you never know what might happen on the road (i.e., getting sick or having an emergency).
Additionally, if possible try finding someone who has already been on such a trip before so they can give advice on what items are essential versus those which are not necessary.
In addition to financial resources being available before beginning the journey itself there must also be physical preparations made beforehand – namely packing light yet adequately so as not to forget anything important during transit.
If you want to become a digital nomad, there are many things that you need to consider.
The first step is figuring out if this lifestyle will work for you. If so, then start planning how to make it happen! It may take some time and money for these preparations, but if it means living your dream life then it's worth every penny spent and more.
Pained by financial indecision? Want to invest with Adam?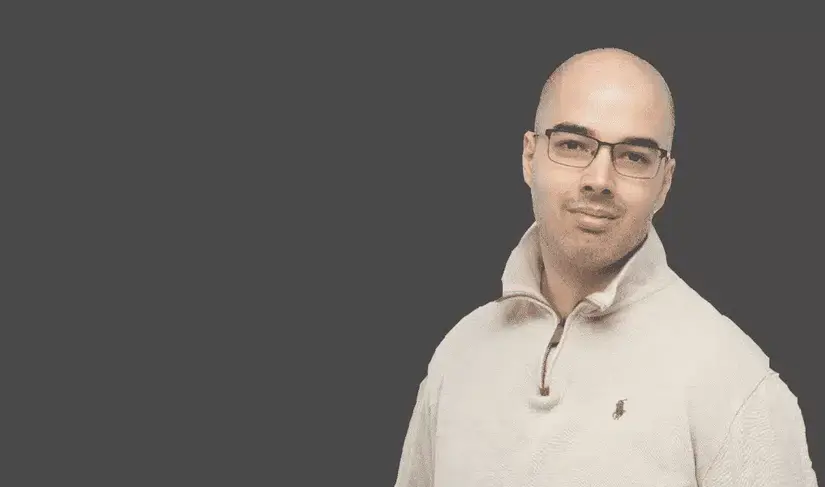 Adam is an internationally recognised author on financial matters, with over 666.9 million answer views on Quora.com, a widely sold book on Amazon, and a contributor on Forbes.