Anguilla, a British overseas territory in the Caribbean, is widely regarded as a miniature, rapidly developing oceanside paradise.
To the east are Antigua and Barbuda, to the south are Saint-Martin and Saint Kitts and Nevis, and to the southwest are the United States Virgin Islands; to the west are the British Virgin Islands and Puerto Rico.
Hollywood actors have been flocking to Anguilla for years, but the island's popularity among digital nomads is relatively new.
A big part of the reason why Anguilla is becoming a popular destination for digital nomads is due to its digital nomad visa program, which allows remote workers to live and work on the island for up to 12 months.
In addition to its visa program, Anguilla's natural beauty, friendly atmosphere, and pet-friendly policies also make it a great option for those looking for new horizons to explore.
In this article, we will discuss how to become a digital nomad in Anguilla, alongside all the details such as cost of living and its digital nomad visa program.
If you want to invest as an expat or high-net-worth individual, which is what I specialize in, you can email me (advice@adamfayed.com) or use WhatsApp (+44-7393-450-837).
Why become a digital nomad in Anguilla?
The little island of Anguilla in the Caribbean is a favorite of A-list actors and actresses for its privacy and high standards of luxury.
As a less flashy substitute for St. Barts, consider Anguilla. Celebrities travel to St. Barts to be seen, but they head to Anguilla to avoid the paparazzi.
However, this does not make Anguilla any less luxurious, and neither does it indicate that only those with deep pockets should visit. The island of Anguilla is a popular and simple day trip destination from St. Maarten.
Natural beauty
As one of the Caribbean's less frequented islands, Anguilla retains its natural beauty and appeals mostly to those in search of a secluded, luxurious vacation.
The island's dazzling white sand beaches, warm and welcoming locals, breathtaking sunsets, mouthwatering cuisine, and refreshing blue waters are just a few of the many reasons visitors return year after year.
With its picture-perfect weather, Anguilla might be the perfect site for digital nomads looking for a utopian base from which to explore the world while also enjoying the island's beautiful beaches. It is a beautiful place, but that's not all it has to offer digital nomads.
The people of Anguilla will make you feel at home and provide for your every need, including those of your pets. For this reason, digital nomads will no longer feel guilty about leaving their pets behind. As long as they remain on the island, they are free to bring them with them wherever they go.
Since English is the de facto medium of communication on the island of Anguilla, visitors will have little trouble fitting in.
There are many gorgeous spots to visit in Anguilla, and the island itself has a lot to offer digital nomads. The beaches of Anguilla are the island's main draw. They have beautiful white sand and are perfect for relaxing. The inhabitants here are really warm and helpful, and they will welcome you with open arms.
Shoal Bay East is the first location on your itinerary. This beach ranks high among the Caribbean's finest. Those who want to swim or snorkel in open water will find this beach to be ideal. Its waters are rich with marine life, including beautiful coral gardens and numerous fish and other marine creatures.
Sandy Ground Village is the best place to experience authentic Anguillan culture. The bay, formed like a fishhook, is one of the safest on the island of Anguilla.
Many yachts use this harbor as their primary point of entry. The beach is convenient for day outings with kids because of all the nearby activities and eateries. It also has some of the best nightlife in the country.
Diving is another popular activity on Anguilla. Anguilla is encircled by a double reef system home to a plethora of colorful corals. Wrecks, including ships sunk on purpose to create artificial reefs, have brought international attention to this island nation. The island is home to seven different marine parks. Many types of turtles, stingrays, and garden eels can be seen by scuba divers.
On the island of Anguilla is an equally impressive archaeological site known as Fountain Cavern. Two freshwater lakes and numerous Amerindian petroglyphs make this location a cultural and natural treasure.
How to get around Anguilla
The island of Anguilla is ideal for extended visits. The cost of living is relatively low here in comparison to other major cities in North America and Europe. High-speed internet, cheap international phone calls, and the ability to make online purchases are just some of the perks of island life.
A one-bedroom apartment in the downtown area can be rented for $800 per month. The average monthly rent for a three-bedroom apartment is $1,750. Costs associated with eating in restaurants might vary from $7 and $$17.
Anguilla lacks sophisticated forms of public transportation like subways and trains. However, just strolling around is a lot less work. If you have a bigger distance to travel, you can always hire a taxi or rent a car.
Anguilla utilizes the left-hand driving lane. Most hotels and certain tour operators will rent out bicycles.
Anguilla is around 16 miles long from its eastern to western extremities and about 3 miles wide across the middle.
The heart of Anguilla is bisected by the island's primary thoroughfare. It takes about 45 minutes to drive from one end of the island to the other, but you should definitely take your time seeing all the island has to offer.
You'll probably want to rent a car, and luckily there are lots of options. A valid driver's license and US$25 are required to obtain a three-month temporary Anguillian driver's license, which is required in order to rent an automobile.
Tourists visiting Anguilla for the day can get a temporary driver's license valid for three days through the island's automobile rental agencies for the equivalent of US$15.
Taxis Guests can easily make arrangements with a taxi driver to meet all of their transportation needs throughout their time on the island.
There is a published rate guide that details the predetermined charges for taxi rides anywhere on the island. Some taxi drivers will also give tours of the island and provide a lively and informative commentary that shows how much they enjoy and take pride in showing off their island to guests.
Traveling the island by off-road ATV or road bike is another popular choice because it provides access to scenic areas that are inaccessible by other means.
Anguilla is a coral and limestone island with a relatively flat landscape, making it a great place for cyclists of all skill levels to ride about and enjoy themselves.
Throughout the entirety of Anguilla, cellphone coverage is excellent. There are two major local carriers in the country: Flow and Digicel. The costs are equivalent between them. The average monthly fee for a 100 Mbps fiber connection is $92. Alternatives exist for less money, but at slower speeds.
The island of Anguilla is bereft of shared office space. Many of the nearby establishments, though, do provide free wifi. The maximum speed of some services is 50 Mbps. However, many nomadic workers would rather stay put and work from home.
How do you apply for the Anguilla digital nomad visa?
The British Overseas Territory of Anguilla in the Caribbean has begun offering digital nomads a 12-month work and residency visa beginning in August 2022.
When tourism dropped after the global pandemic, Anguilla was one of the first countries to issue digital nomad visas. The digital nomad visa was created to entice long-term visitors to the island in an effort to make up for declining tourism revenues.
Anguilla is a favorite location for luxury-loving remote workers, with its white sand beaches, high-end hotels, great food, and some of the bluest water you'll ever see.
The Anguilla digital nomad visa allows remote employees to stay and work on the Caribbean island for three months up to a year.
In response to the pandemic, the digital nomad visa was introduced in August 2020 as one of the first examples of a remote working visa. The visa was introduced as part of an effort to counteract the decline in visitor numbers to the island.
Nomad visa applications may include a spouse or dependant children, however doing so may increase the cost of the primary applicant's application. The digital nomad visa is available to students as well, which could be a good option for individuals who wish to pursue full-time online education.
For remote employees, the digital nomad visa only allows them to stay for a total of 12 months before they must leave. If a remote worker feels that their 12-month period went by too quickly, they can simply reapply for the visa.
Digital nomad visa vs. tourist visa?
The length of time allowed on the Anguilla digital nomad visa is one of its key advantages.
In general, visitors to Anguilla are only allowed to stay for a maximum of 30 days; longer stays are not permitted, though extensions may be requested. The digital nomad visa, on the other hand, allows foreign nationals to work remotely from Anguilla for a year.
As long as they are a tax resident of another country, remote employees won't have to worry about paying taxes during their 12-month stay. This is in addition to the already-granted flexibility for candidates to include dependents in their applications.
One of the few global long-term visas available to students is the digital nomad visa for Anguilla. Anguilla provides a great option that may not exist elsewhere: a number of university-level programs whose only focus is on online instruction.
Many countries' economies, especially those dependent on tourism, have been devastated by the Covid-19 pandemic. Anguilla counts as one of them.
As such, Anguilla followed the countries issuing special visas to freelancers and digital nomads in an effort to stimulate their economies by attracting long-term residents.
A "Digital Nomad" in these cases is defined as a migratory worker who is able to conduct their professional activities via electronic means regardless of physical location.
Benefits of becoming a digital nomad in Anguilla
Working as a digital nomad in Anguilla has several advantages.
Simple lodgings. Anguilla has a wide variety of luxurious hotels, motels, and inns for visitors to choose from, including several five-star properties and secluded villas. The cost of living is relatively low here in compared to other countries.
Visa applications are now easier to submit. An application for a digital nomad visa can be submitted and processed in as little as 7–14 days. This visa grants you a year of stay in Anguilla.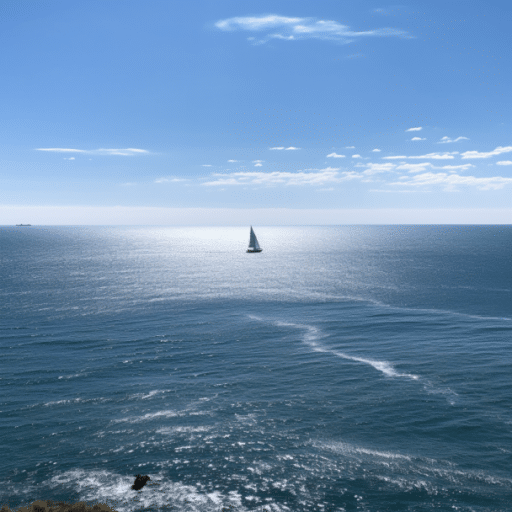 Tax concerns. No permanent or temporary resident of Anguilla is subject to income tax, capital gains tax, estate tax, or any other kind of direct tax.
You, as a Digital Nomad with a Work from Anguilla Certificate, will not owe any taxes to the Anguilla government, though you could have to pay customs fees on some of your personal belongings.
Take note however that you may still have to file taxes to your home country, especially if you are a United States citizen.
Getting what you need in Anguilla is simple. With thirty supermarkets and quick-stops to choose from, basic essentials are easily accessible on the island. Anguilla is known for its 33 beautiful beaches and delicious Caribbean food.
Strong connection to the internet. Anguilla's telecommunications providers provide a variety of plans at a variety of price points, including options for high-speed internet, online bill payment, and low-cost international phone calls.
Flow and Digicel are the two carriers available to customers. The costs are equivalent between them. The going rate for a fiber connection of 100 Mbps is about $92.
A great location as a British overseas territory in the Lesser Antilles, Anguilla is a Caribbean island. It's ideal for anyone who desire to work abroad from the comfort of the Caribbean. White sand beaches cover 35 square miles of this island, which is also home to pleasant locals and fast Internet.
The government and people of Anguilla have received international recognition for their efforts to ensure the safety of residents and visitors during and after Covid-19.
What are the requirements for the Anguilla digital nomad visa?
The following items are required to apply for a digital nomad visa in Anguilla:
A properly filled out application. The application is included in this link.
Verification of employment. Please include a copy of your employment agreement or business registration.
Acceptable passport. Your passport's expiration date must be at least six months into the future.
You may need a visa to enter the country.
Insuring one's health. The health plan must cover the costs of treating COVID-19 as well as other illnesses and injuries, as well as transportation to and from the hospital by air ambulance.
Criminal background check clearance. You can verify your lack of criminal history by visiting the police station in your area.
Evidence of dependent status is required. A marriage license or a birth certificate might suffice as proof of relationship if you have dependents.
Official birth certificate copy.
A photocopy of the biographical page of the passport.
Documentation of a student's attendance in school.
An itinerary and rundown of what you'll be doing.
A scheduled pick-up and drop-off in Anguilla.
To obtain a digital nomad visa for Anguilla, please follow these procedures.
Collect the necessary paperwork. Before you send in your application, be sure you have everything you need to do so. Check out the documentation listed under "Requirements for Anguilla Digital Nomad Visa"
You should scan your files. Once you have gathered the necessary information, you can scan and upload it together with your completed application form.
Apply for a digital nomad visa online. The Anguilla Tourist Board's official website, I Visit Anguilla, is where you'll submit your application. You'll need to sign up for a new account and choose your method of immigration, which will be the Digital Nomad Visa.
Cover the cost of applying for a visa. After submitting your visa application, you will be notified on how to pay the associated fees. Individual visa applications cost $2,000, and applications for a family of four cost $3,000.
Await confirmation. A decision on your application and supporting materials will be made within 7-14 days.
You should also know that you can apply for a visa to enter the nation at any British Embassy or High Commission Office, in addition to taking the above measures.
What is the cost of the Anguilla Digital Nomad Visa?
Visa applications cost $2,000 USD per person, or $3,000 USD for a family of four (applicant, spouse, and any children or stepchildren under the age of 26, or additional relatives) applying for visas. Each extra member of your household over the first four will incur an additional fee of $250.
The cost to students is $2,000.
After submitting an application and paying any applicable costs, the processing time for an Anguilla digital nomad visa is 7-14 days.
The time it takes to submit an application is minimal. Go to the official website, then pick "digital nomad visa," and sign up for it. The next step is to complete your profile. The entrance requirements for COVID-19 are extensive, so make sure you read everything.
The next step is to begin the application process. Check off "work from Anguilla" under "reason for trip" and proceed to enter your family details. An application number will be assigned to you now. Don't lose this application ID!
Fill in your name, address, phone number, email address, employer, passport information, trips, doctor's appointments, immunization records, and any other pertinent information.
The final step in the process is to fill out the consent form and a COVID-19 test related to your accommodations. Copies of your important documents, as well as proof of health insurance and a clean criminal record, are also required.
The website is easy to use, and a personalized dashboard lets you monitor where your application stands at all times. Approval of property, approval by the chief medical officer, and payment details are all included. When everything is filled out to your satisfaction, you can send in your application.
Can I apply for the Anguilla digital nomad visa outside the country?
The digital nomad visa is accessible from any country in the world. The digital nomad visa for Anguilla must be applied for before to entry. Apply for your visa at least 7-14 days before you want to enter the country.
The digital nomad visa for Anguilla is valid for a single calendar year. Once the Work from Anguilla certificate is issued, the clock starts ticking on this one-year period.
Anguilla's nomad visa is not extendable, unfortunately. After your existing permit expires, you will need to apply for a new one in order to remain on the island.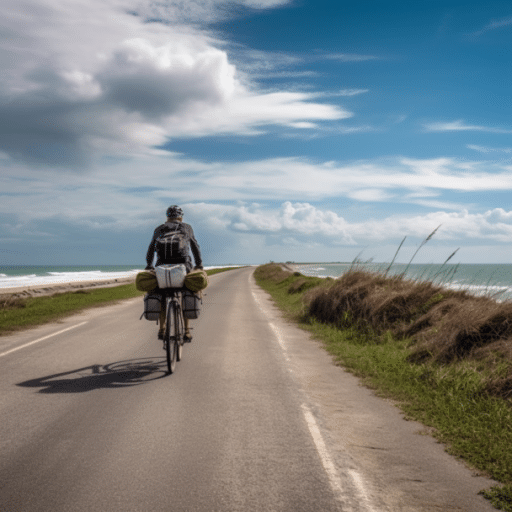 In contrast to tourists, those with nomad visas are allowed to work and generate money throughout their stay without having to apply for permanent residency.
You can apply for residency in Anguilla if your spouse is a citizen or permanent resident. After being married for three years, you are eligible to seek for citizenship.
There are two types of work visas available: the employee visa and the self-employed visa. Those in critical professions for the country, such as educators, caregivers, and medical professionals, will have an easier time obtaining a work visa in Anguilla. A job offer and the backing of the company can be useful when applying for a work permit in Anguilla.
It bears repeating that in Anguilla, there are no taxes. No person, regardless of where they live, is subject to income tax, capital gains tax, estate tax, or any other form of direct tax. Customs duties help the government run this tax haven. Anguilla has among of the lowest property taxes in the world.
As a digital nomad, you can avoid paying income tax or any other taxes in Anguilla by obtaining a Work from Anguilla Certificate. However, you should be aware that duty fees may apply to your carry-on items.
Where are the best places for digital nomads to explore in Anguilla?
The Valley
The airport, the government offices, and the Anguilla Tourist Board are all located here. The wonderfully renovated Wallblake House, Anguilla's only remaining plantation house, dates back to 1785 and provides a look into the island's colonial past.
The Old Valley, as it is known to the locals of Anguilla, is located on the path leading up to Crocus Hill. Here you may see some historical structures that are representative of Anguilla's architectural style, such as the Methodist Church, Miss Marjorie's House, The Warden's Place, Rose Cottage, and others.
In and around The Valley, you can stay at the venerable Lloyds B&B, which has been open since the 1950s, one of several Charming Escapes, or the five-star CeBlue Villa Resort, which overlooks Crocus Bay.
West End
The Four Seasons Resort & Residences, Aurora Anguilla Resort & Golf Club, Malliouhana, An Auberge Resort, Altamer, and Cove Castles are just a few of the typical five-star establishments that call the West End home.
It is also where some of Anguilla's most well-known restaurants, including Blanchards, Jacala, Mangos, and Straw Hat, first opened their doors to the public.
Meads Bay, Rendezvous Bay, Maundays Bay, Barnes Bay, Long Bay, and Cove Bay are just a few of the West End beaches that visitors rave about. These beaches are known for their powdery white sand and turquoise waters.
Blowing Point
Most visitors to Anguilla come on the island through public or private ferries from St. Martin/Sint Maarten, which dock at the Blowing Point Ferry Terminal. One of the most well-liked activities on the island, the Dolphin Discovery program, takes place at Blowing Point beach.
Some of the most prestigious island villa properties can be found at Little Harbour and Lockrum.
Eastern End
The eastern part of the island is expanding rapidly as a second tourist hub alongside the western part. Zemi Beach House Resort & Spa and Manoah Boutique hotel are just two of the newer establishments that have emerged in the last few of years on the beautiful Shoal Bay East beach.
Thanks to the foresight of early pioneers in the tourism industry like Shoal Bay Villas and Serenity Cottages, the neighborhood is now home to numerous well-known eateries, watering holes, and even a spa.
Island Harbour
Island Harbour, the picturesque fishing community of Anguilla, is located near the island's easternmost tip. In this safe harbor, bright sailboats and motor yachts rest, and a fishing pier extends out onto the shell-studded island of Scilly Cay.
If you stand at the end of the pier and wave, a small dinghy will speed over to take you to the island, where you can enjoy a fantastic meal and some potent rum punch. While parents tend to their boats and the day's catch, the kids jump off the pier to fish.
A seafood festival, cooking contests, swimming and fishing tournaments, tons of music, and the national pastime, boat racing, are just some of the events that take place in Island Harbour during the Easter weekend for the Festival del Mar.
The Hibernia Restaurant and Art Gallery, one of Anguilla's oldest and most well-known establishments, may be found there as well.
Offshore Cays
Scrub Island, Sombrero Island, Dog Island, Sandy Island, Prickly Pear Island, and Anguillita Island are all a part of Anguilla. Numerous tour operators provide "Anguilla by Sea" excursions, during which visitors spend a day on one or more of the islands swimming, snorkeling, and indulging in the region's renowned cuisine.
Scrub Island is the largest of the offshore cays and, being uninhabited, it serves admirably as a personal refuge. Over 34 species of birds have been spotted here, and visitors may also go scuba diving, snorkeling with sea turtles, fish, and stingrays, and swimming in emerald-green lagoons. It takes about 20 minutes to reach Scrub Island from Island Harbour.
Guano mining on Sombrero Island dates back to the nineteenth century, making for a fascinating look into the past. The United States took possession of the island from the British in 1856 and quickly mined over 100,000 tons of phosphate to use as fertilizer on the parched fields of the South.
Bird Life International now recognizes Sombrero as a key location for avian conservation due to the abundance of seabird nesting sites, and the waters around the island provide food for endangered Hawksbill turtles.
In addition to being home to approximately 100,000 pairs of sooty terns and nine other species of nesting seabirds, Dog Island has been recognized by Bird Life International as an important bird habitat.
On the eastern side of the island, among the nesting Masked and Brown Boobies, you'll find a large colony of spectacular Frigate Birds. Strong currents make this a fascinating diving site for seasoned divers only.
Anguilla's newest music festival, Livin' the Sun, takes place every November on Sandy Island, a celebratory five-minute boat ride from Sandy Ground with Captain Jojo. Sandy island has a fantastic restaurant, a masseuse who works on the island, hammocks, loungers, and fantastic snorkeling.
Johnno's at Prickly Pear is the newest addition to the Prickly Pear restaurant scene, which also includes the twenty-year-old Agatha's. Both include a wide variety of tropical drinks and seafood, as well as lounge chairs, snorkeling equipment, thatch umbrellas, and breathtaking views of the azure ocean.
The tiny, uninhabited, and rocky Anguillita Island may be found near the archipelago's southernmost cay.
Bottom line
Anguilla is an ideal destination for digital nomads looking for a peaceful and serene environment to work and live.
With its pristine beaches, turquoise waters, and luxurious resorts, Anguilla offers a unique blend of relaxation and productivity. The island's reliable internet connection, coupled with its friendly and welcoming locals, make it an attractive destination for remote workers.
Additionally, Anguilla's low crime rate, stable political environment, and excellent healthcare system provide a safe and secure environment for digital nomads.
Whether you are looking to escape the hustle and bustle of city life or seeking a new adventure, Anguilla is a destination worth considering for your next remote work trip.
Pained by financial indecision? Want to invest with Adam?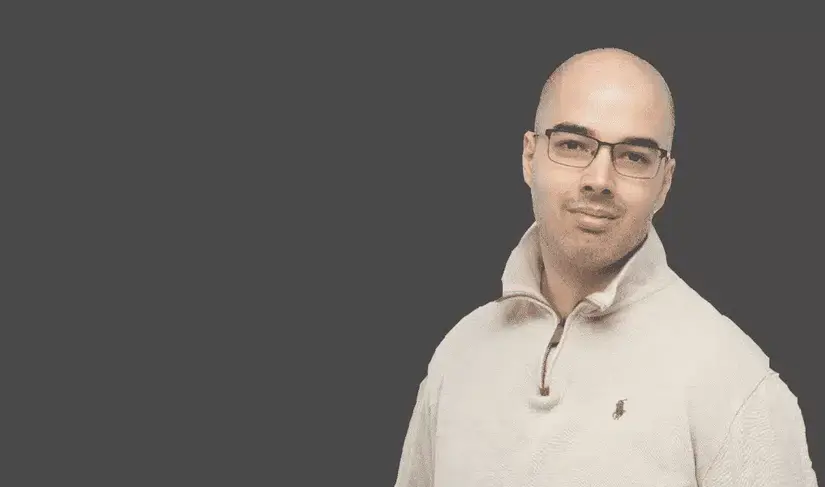 Adam is an internationally recognised author on financial matters, with over 694.5 million answer views on Quora.com, a widely sold book on Amazon, and a contributor on Forbes.