How To Buy A Property In Belgium
If you want to invest as an expat or high-net-worth individual, which is what i specialize in, you can email me (advice@adamfayed.com) or use WhatsApp (+44-7393-450-837).
Introduction
This article will discuss real estate in Belgium, covering how to buy a property in Belgium as an expat, whether you want an off-the-plan home, a new-build home, or a furnished flat.
Belgium has a high standard of living, yet property prices in Belgium are cheaper than in many bordering nations and capital cities. However, significant property transaction expenses might cancel out any short-term gains, so it's critical to understand the idiosyncrasies and laws of the Belgian housing market before purchasing a home.
Owning a House in Belgium
According to 2018 figures, around 72.7 percent of Belgians own rather than rent their own house. This is slightly higher than the EU average, which is roughly 64.3 percent.
This is due primarily to the affordability of Belgian residences, especially in more wealthy metropolitan areas, as well as the availability of mortgages in Belgium.
Should You Rent or Buy a Property in Belgium?
The decision to buy or rent in Belgium is heavily influenced by your own circumstances. Both, like many other countries, have advantages and disadvantages to consider. Consider the following factors:
Access to financing: Renting is still significantly less expensive than owning a property in Belgium, despite being less expensive than in many other countries. Since few individuals can afford to buy a property altogether, you'll need to have access to financing, like a Belgian mortgage. In the event that this is not feasible, you could have to rent—at the very least temporarily.
Expected length of stay in the country: If you're relocating to Belgium for a long period, such as to retire, buying may be more cost-effective. However, if your move is temporary or you are unclear how long you will stay, renting may be a better option. The transaction fees involved with purchasing property in Belgium might take many years to recuperate.
Ownership freedom v renting flexibility: Do you desire a property you can properly call your own, one that you can own and modify as you please? Then purchasing a home could be for you. However, this is a significant commitment that you cannot just abandon if your circumstances change. Renting may be a better option if you prefer flexibility over decision-making skills.
Long-term risks and opportunities: Owning a house is often regarded as a more prudent long-term investment, but this is highly dependent on the property market. You may sell the property for a profit, but you could also wind up with negative equity if things go wrong. Before investing, research Belgian property market projections or, better yet, get professional guidance.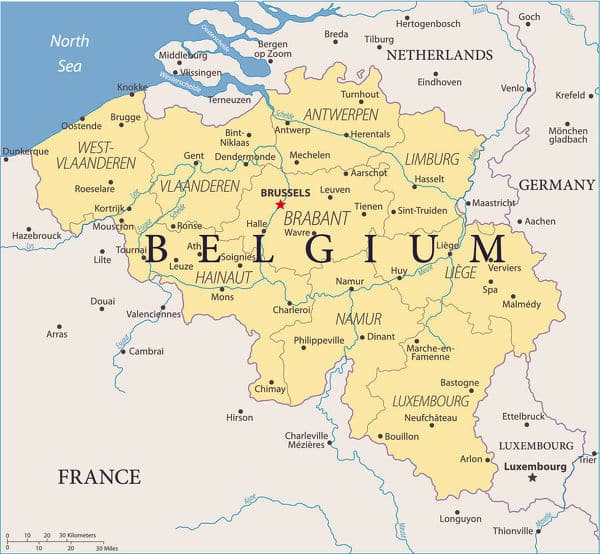 Foreign Ownership in Belgium
There are no restrictions preventing non-resident foreigners to buy a property in Belgium or obtaining a Belgian mortgage.
In Belgium, however, there are differing tax ramifications for resident and non-resident buyers. You may learn about Belgian visas for foreigners as well as Belgian taxes.
It's vital to remember that anyone who rents out their flat, even if only temporarily, on house-sharing platforms like Airbnb must record any revenue on their Belgian tax return. Those who fail to register rental income face a fine of up to €1,250 or a tax penalty of 200 percent.
Cost to Buy a Property in Belgium
The costs to buy a property in Belgium are divided between the buyer and seller. The buyer, on the other hand, will bear the majority of the expenditures – around 11–15 percent of the purchase price. The seller receives 3–5 percent. Due to various relevant tax rates, purchasing a new home is more expensive for the buyer, with total expenses rising to roughly 22 percent for new-builds. The following are some of the costs you need to consider if you are really decided to buy a property in Belgium:
Registration tax (for properties older than two years) — payable by the buyer; rates vary by location. In Flanders, it is 6% (down from 7% in 2020) for a family home you intend to move into within two years or a house undergoing major renovations; 10% for other properties. On acquisitions under a specified sum, the first €80,000 is excluded. The rate in Brussels and Wallonia is 10%. When purchasing a house or flat in Brussels, there is an exemption (abattement) on the first €175,000. In Wallonia, the first €20,000 is free from tax, while the rate is 6% when purchasing lesser properties.
VAT (for properties less than two years old) — a 21% charge is applied in place of registration tax.
Notary fee — varies from 0.2 percent to 4 percent, but averages approximately 1.6 percent, depending on the transaction price. On the website of the Royal Belgian Notariat Federation, you may receive an estimate of how much you'll need to pay in notary costs.
Valuation costs — in order to ensure that you are not paying more than the asking price, you might pay to have the property evaluated. Along with VAT, this costs about €200. This may be required by some mortgage lenders.
Mortgage costs — If you obtain a mortgage in Belgium, you will also be required to pay administrative fees. Your lender and the sort of loan you take out will determine the exact charges.
Insurance — Especially if you apply for a mortgage, you might need to get building insurance. There is also an option for contents insurance.
Estate agency fees — the majority of the fees are typically paid by the seller and range between 3-5 percent of the property cost. Expect to pay between €200 and $1,000 if you utilize an agency to discover a house.
Tax Breaks in Belgium
Tax breaks are offered to many homeowners with a mortgage. The precise amount is determined by a variety of variables, such as when your loan was first established, how many kids you have, and the amount of interest owed.
Even if it is owner-occupied, your Belgian property will still be subject to an annual tax of 1.25 to 2.5 percent on its estimated rental value.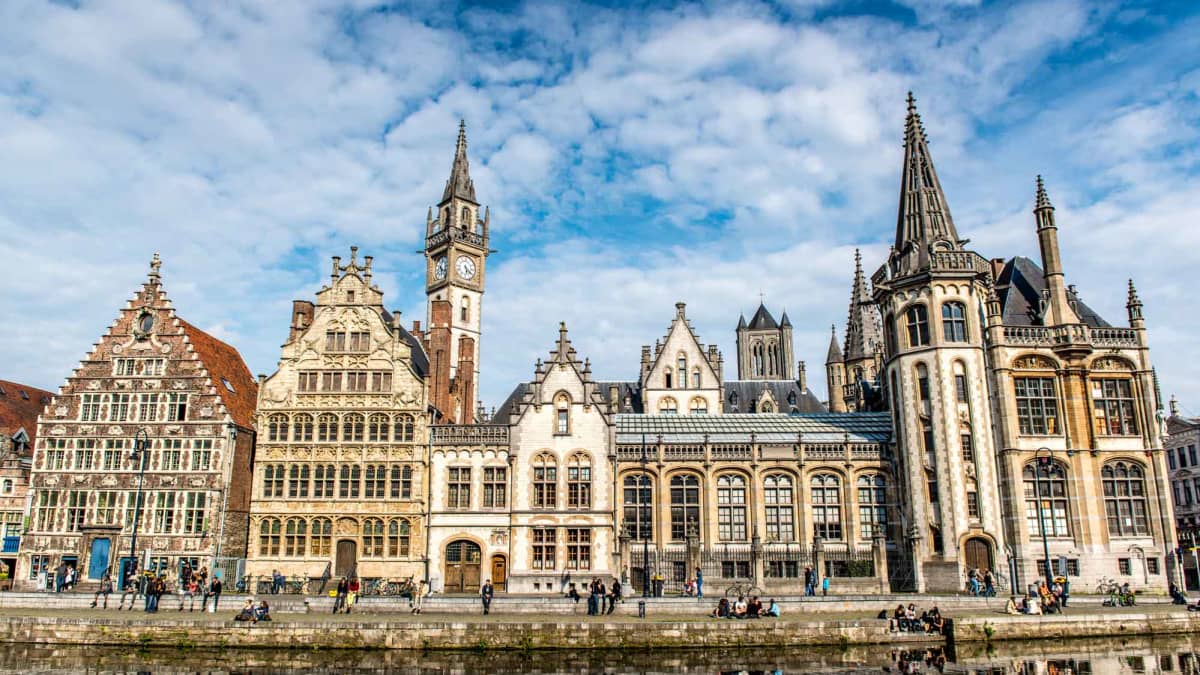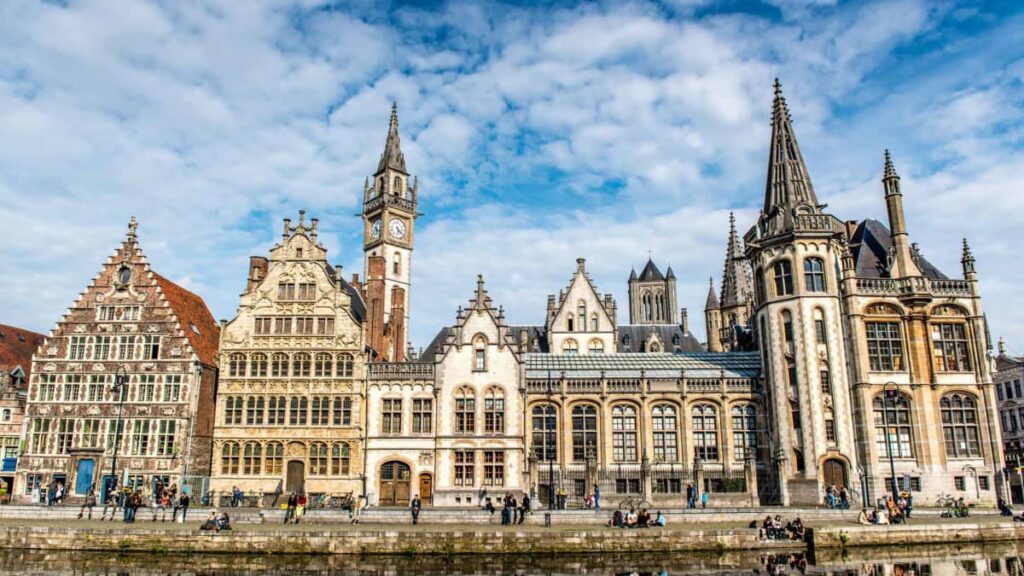 Process to Buy a Property in Belgium
1. Find a Property in Belgium
It is common for the asking prices of listed homes to be adjustable, so the goal is to submit an offer that is a little bit lower than what you would want to pay. Keep an eye out when you're strolling around since most houses that are for sale will have a clear orange sign that reads "à vendre/te koop" in the window.
You may look for real estate in Belgium in a number of ways. A few of these include:
Online property portals are the easiest tool to look for the right property. You may look for Belgian real estate on a variety of websites, such as Immoweb, Logic-Immo, Zimmo, and Century 21;
Estate agents (agence immobilière/immokantoor) are frequently used by foreigners to purchase real estate. Although they charge fees, agents offer a variety of services and are knowledgeable about the market;
Real estate hunters (chasseur immobilier) offer a more comprehensive service that includes client-tailored searches, while costs are often higher;
Local connections can be very helpful in finding your ideal property. You might be able to locate real estate listings through local clubs or expat forums. However, you will still have to hire a notary to handle the transaction, saving you money on agency costs.
2. Talk with a Property Agent aka Real Estate Broker
Belgian real estate brokers (agence immobilière/immokantoor) can assist you in finding a suitable home to purchase in addition to offering a variety of additional services including arranging property viewings, explaining the details of your contract, and occasionally even serving as interpreters.
Make sure to search around if you decide to hire a property agency or property hunter and choose one that will charge you a set fee rather than an hourly cost. Inquire specifically about the services they will be offering as well (with a cost breakdown if possible).
To purchase property through an agency, you need budget between €250 and €1,000. For extra services, property searchers could charge more.
Belgian real estate agents are regulated by the Professional Institute of Real Estate Agents (Institut Professionel des Agents Immobiliers, or IPI). To identify licensed agents, you can perform an internet search or confirm the licensing of a potential agent.
3. View and Choose a Property
The technique you use to search for a property in Belgium will affect how you see it. They will often be willing to accompany you on viewings if you are working with an agency or property hunter.
When viewing, make careful to look into the property completely. Make a list of the things you want to inspect and a list of the questions you want to ask the owner or the agent. Things to consider might include:
Looking for structural damage or moisture (and making sure to inspect the building's outside);
Ensuring that there is enough space in the rooms and for storage;
What is the level of noise and is the structure sufficiently soundproof?
The state of the heating and plumbing – run taps to test water pressure and inquire about insulated pipes;
The quality of the neighbourhood—look at the facilities, the level of public safety, how lovely the surroundings are, etc.
Webcam-based remote viewings are now available through several estate agents' and real estate websites. If you are from another country, they can be wonderful for getting a sense for the area, but it is recommended to do at least one viewing in person. If all else fails, consider asking a friend or coworker to drop over and have a look.
4. Make an Offer
You will normally be requested to submit a formal, written offer if you locate a place in Belgium that you wish to purchase. In Belgium, negotiating the price is customary, much like in many other nations. As a result, you can offer less than the asking price (typically anywhere between 5-15 percent below the asking price). The vendor will next decide whether to accept your offer or not.
If you plan to buy a property in Belgium through an agency, they might be able to assist you by giving you a template or creating an offer on your behalf.
A "commitment to purchase" contract (offre d'achat/koopintenties) may be required of you once the seller accepts your offer. Legally speaking, this binds the buyer to the transaction, albeit the seller is still free to pull out at this point.
5. Hire a Lawyer aka Notary
When buying your house, you will need a notary to act as your representative. Notaries are in charge of drafting the notarized deeds (acte notarié/notarile akte) that transfer the property's legal ownership.
You might opt to work with a Belgian solicitor instead of Belgian notaries to get the necessary legal assistance. The National Chamber of Notaries, also known as the Nationale Kamer van Notarissen or the Königliche Föderation des belgischen Notare, should be a member. The French and German-speaking Bar Association (Ordre des barreaux francophones et germanophone) or the Flemish Bar Association regulates solicitors (Orde van Vlaamse balies).
6. Arrange a Survey
Your lender can require a value survey if you are getting a Belgian mortgage. Having the property surveyed is a smart step even if this is not the case because it will reveal any flaws and ensure that the structure has been priced fairly.
You have the right to lower your original offer if the valuation study finds any significant flaws that lower the property's worth.
A value survey will run you about €200 + VAT. You might be able to get a surveyor via your mortgage company or real estate agency. As an alternative, the Royal Institute of Chartered Surveyors in Belgium may help you locate surveyors who speak English (RICS).
7. Exchange Contracts
Most contracts in Belgium must be written in either Dutch (verkoopcompromis) or French (compromis de vente); it is a requirement of law that the signer comprehends the contract in its entirety. You are thus entitled to bring a translation and request an explanation of each sentence in your native tongue.
Finding a real estate agent or notary who is proficient in your language should be possible if you're seeking for translation into English or German. You might have to pay a translator directly for translations into other languages.
Both parties are committed to the sale after the contract has been signed. Even if they accept a larger offer, the seller cannot renege.
Belgian real estate sales contracts must at the very least include the following:
each buyer's and seller's identification and capacity;
a detailed account of the property's features, including its state and area;
details of the deposit payment and the negotiated price;
date of signature and the title deeds' deadline (four months after the selling date);
if the property was purchased as a buy-to-let or if it will be rented out;
clauses or requirements for construction or refurbishment work;
information about building insurance policies
After the contracts are signed, you have four months from the date of the purchase to register the sale of the home at the registrar office. Registration costs become payable after this time frame.
8. Pay the Initial Deposit
You must pay the deposit at the same time as you sign the contracts. This is often deposited into a client or escrow account and represents 10% of the asking price. The lender will often make the arrangements on how to accomplish this if you are taking out a Belgian mortgage.
If you cancel the transaction at a late point, the deposit serves as a guarantee, and you will lose this if you do.
9. Final Arrangements
You should receive the keys to your Belgian house once you have completed the necessary paperwork and made the required deposit.
As the property's legitimate owner, you are now liable for all bills and municipal taxes relating to it. Remember to file the notarized deeds with your local registrar office (along with payment of registration tax). Within four months after the contracts' signing, this must be completed.
Pained by financial indecision? Want to invest with Adam?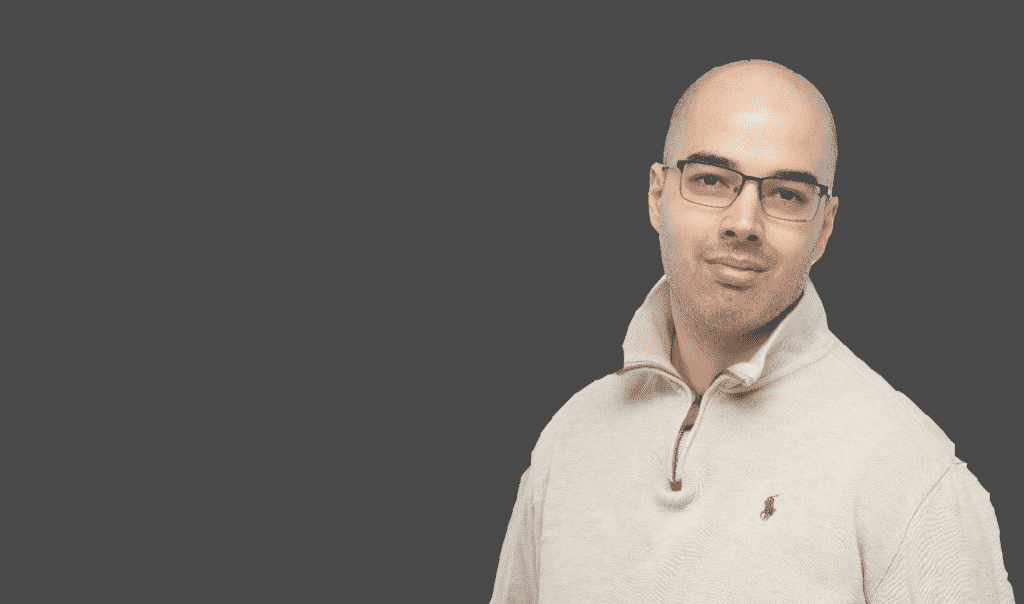 Adam is an internationally recognised author on financial matters, with over 588.1 million answers views on Quora.com and a widely sold book on Amazon and a contributor on Forbes.