How To Buy A Vineyard
If you are looking to invest as an expat or high-net-worth individual, which is what I specialize in, you can email me (advice@adamfayed.com) or WhatsApp (+44-7393-450-837).
Introduction
How to buy a vineyard? Learn about it here.
Wine has been revered for thousands of years by cultures all over the world for its capacity to bring people together.
Wine is one of the most consumed drinks worldwide even today. The fact that owning a vineyard is such a well-liked career choice for business owners all over the world is therefore not surprising.
You must first clear a number of fiscal and legal hurdles before purchasing a vineyard in any country. You will be able to pursue your dream and become a proud vineyard owner, though, with the right support and a little bit of direction.
You can learn everything you need to know about that procedure in this article, including how a vineyard purchase loan can be useful.
What Does It Mean to Buy a Vineyard?
If you purchase a vineyard, you may become the owner of any or all of the following:
Your goals and your budget will determine everything.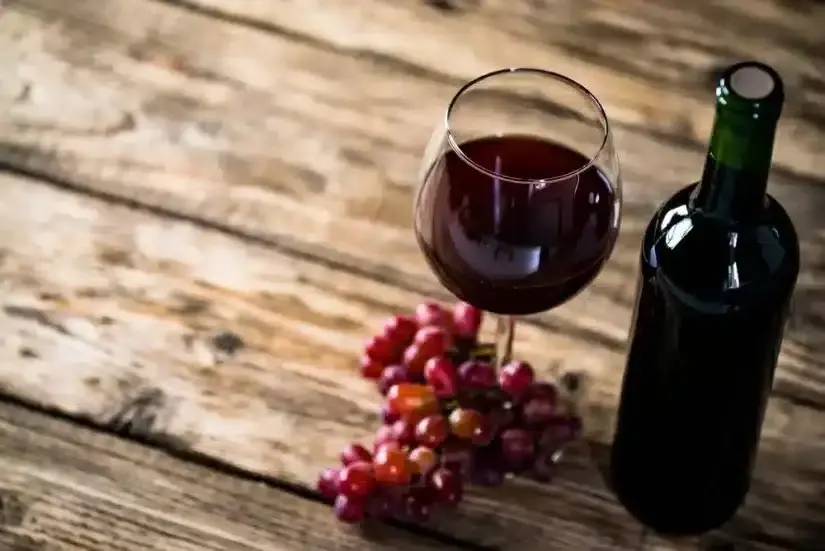 How to Purchase and Develop a Profitable Vineyard
Although purchasing and maintaining a vineyard entails a lot of work, success can result in even greater financial rewards.
Working with commercial real estate firms and vineyard real estate service providers like Sotheby's International Realty is recommended.
Make sure they are well-versed in the dynamics of the wine market, the viticultural work needed, and the relevant legal and administrative requirements.
The following are the four crucial steps to remember before making the decision to purchase your own vineyard:
1. Make a plan for your business.
There are many differences between vineyards in terms of size, scale, structure, product, and environment. To purchase a vineyard, you must first decide what kind of company you want to run.
2. Look into the land's quality before making a purchase.
A vineyard can only produce as much as the land it is planted on. With that in mind, before you purchase land for a vineyard, be sure to carefully inspect the following ecological aspects:
3. Make sure you have some tolerance for risk.
The business of running a vineyard can occasionally be risky, just like any agricultural endeavor. While the demand for wine is typically stable, financial catastrophes due to natural disasters and equipment breakdowns can happen at any time.
Before investing in a vineyard, you should make sure that your portfolio can withstand some fluctuations.
4. Develop a financial plan.
A sizable financial investment will be needed to purchase and maintain a vineyard. Nevertheless, there are ways to purchase a vineyard without completely going broke.
You may be able to use a vineyard purchase loan to get some extra cash for real estate, equipment, and office expenses.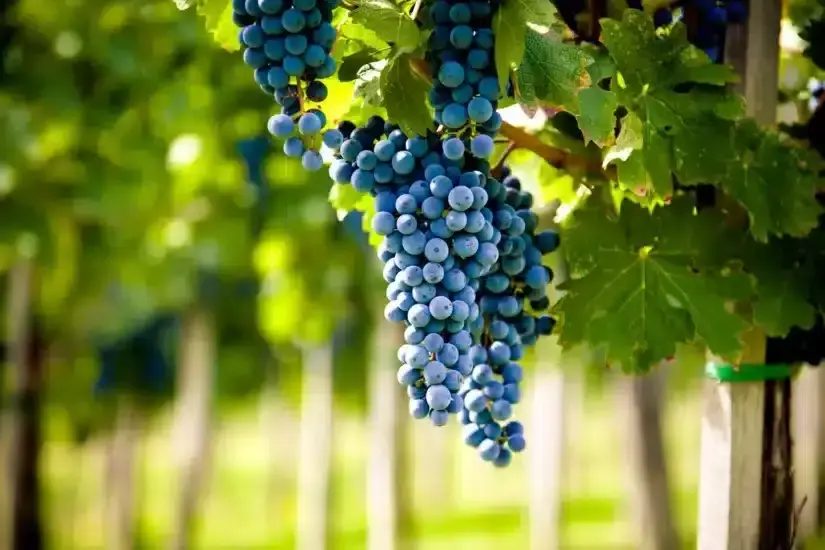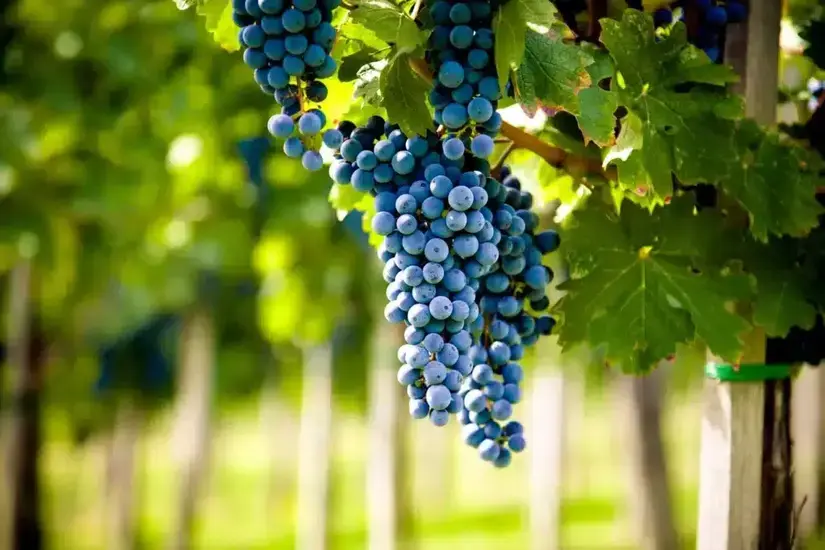 Where to Buy a Vineyard
In the renowned viticultural regions of France or the Northern California Bay Area, vineyards can be purchased. Or you could choose one of the newly developed areas in China, Tuscany, or Spain.
Just be certain that you have taken care of the following issues.
How much is a Vineyard?
In contrast to an Oregon or Santa Barbara, a stunning grand cru vineyard or a renowned chateau will come with hefty price tags in popular regions like Napa Valley, Burgundy, and sparkling wine regions like Champagne.
Price is only one indicator of a vineyard's worth, though.
Developing and Farming a Land to Make a Vineyard
An initial financial advantage belongs to a vineyard that only grows and sells grapes.
The fixed and variable costs of running a winery or wine business are significantly higher, but the returns are significantly higher.
Process of Developing and Farming the Land
Once you've purchased the property, you should consult a viticulturist again to:
Choose the appropriate grapes for your white or red wine, whether it's chardonnay, pinot noir, or sauvignon blanc.
nutrient-rich soil preparation
Create the vineyard layout.
Unless you want to pursue dry farming, put in an irrigation system and trellis wires
And others
The Cost of Developing and Maintaining a Vineyard
The terrain, the number of vines planted, and the irrigation technique will all affect the cost of planting. Over a three-year period, it could range from $74,000 per hectare for flat land to more than $240,000 per hectare for a steep mountain vineyard.
Your annual maintenance costs for your vineyard will range from $4,000 to $9,000 after the first few years.
Other significant cost factors include:
Vehicles, machinery and equipment.
Vat house, barrel rooms, office building, tasting room – for a winery.
Storage and treatment facilities.
Staff salaries.
Marketing, licensing, distribution.
Insurance and property taxes.
And if you are more adventurous? A chateau, luxury homes or a hotel!
Tips When Buying a Vineyard
Prior to making this substantial investment, keep in mind these suggestions.
1. Define your goals clearly.
If you want to sell grapes, start a winery, erect a house or a hotel, or grow another fruit in your vineyard, be sure to let people know.
2. Project the financials prior to buying.
Calculate your margin, potential customers, and the quantity of grapes or wine you'll produce.
3. Do extensive research before making a purchase.
Before you purchase any plot, conduct in-depth research in the following areas.
Soil composition
Terroir (environmental factors that affect the crop)
Sources of water.
Layout planning.
the cost of grapes.
Purchase contracts.
Known crop diseases.
Certificates of copyright, patents, and permits.
4. Be enthusiastic about the work you produce.
Genuine enthusiasm for either running your winery or growing grapes is required.
5. Have a thirst for risks.
You must be willing to accept all the hazards and commotion that come with vineyard ownership, such as calamities, wine stock contamination, and crop diseases.
6. Get involved in the wine industry.
Join organizations like the Napa Valley Vintners Association, go to wine cellar tastings, and attend auctions like the Napa Valley Wine Auction. Develop strong bonds with viticulturists, brokers, winery proprietors, and grape buyers.
7. Find a broker or lawyer.
To get advice on where to buy, prices to pay, when to sell, and other vineyard economics-related issues, consult a broker or lawyer.
5 Truths About Purchasing a Vineyard
As you can see, getting there is anything but smooth.
You must be prepared for:
1. Expensive Capex and Opex
Include the cost of real estate, farming, and maintenance, as well as labor and equipment costs.
2. May need to look into financing
Depending on your financial situation, you might need to take out agricultural loans or look for other financing assistance.
3. Climate and Economic Risks
Be ready for plant diseases, unpredictable economic and climatic conditions.
4. Bureaucracy
It might be necessary to cut through red tape to obtain vineyard planting permission, to make required payments to local authorities, etc.
5. The Sale of a Vineyard
To sell your asset, you'll need to work with wine real estate specialists or wine industry mergers and acquisitions consultants.
Simply put, purchasing a vineyard is a laborious process that is much more difficult than purchasing your favorite bottle of fine wine! Red Hermitage!
Finding a different way to invest in wine may be much easier for you as an investor.
Pained by financial indecision? Want to invest with Adam?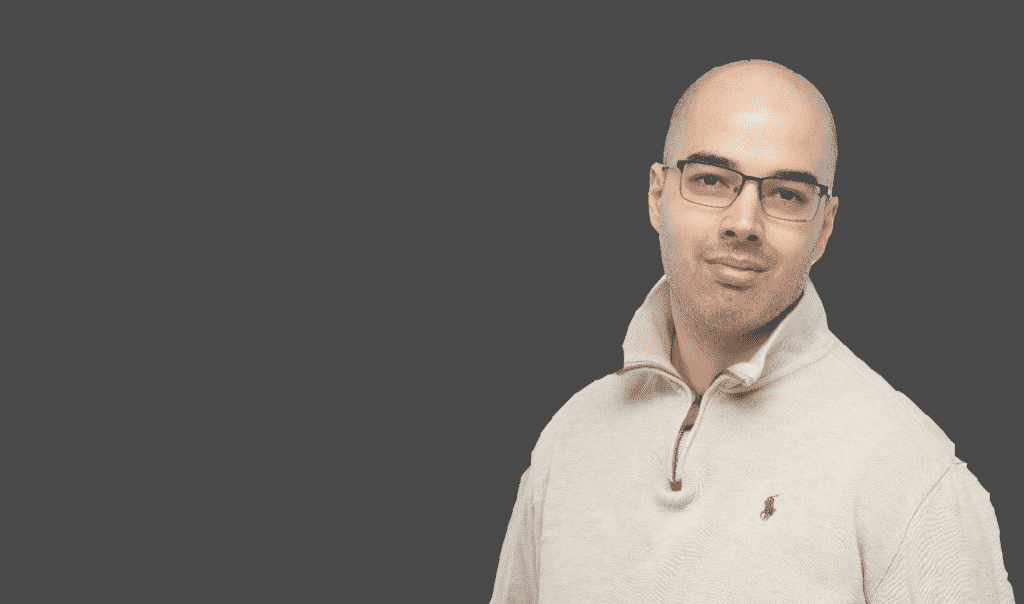 Adam is an internationally recognised author on financial matters, with over 584.2 million answers views on Quora.com and a widely sold book on Amazon and a contributor on Forbes.