Can foreigners buy property in Dubai, particularly foreclosed and distressed property? In this article, we'll define foreclosures and property distress sale to have a better grasp before we jump into how to find foreclosed homes to acquire later.
Foreclosed and distressed properties in Dubai have caught the attention of certain investors. But, is buying foreclosed homes a good investment? What are the risks? 
If you want to invest as an expat or high-net-worth individual, which is what i specialize in, you can email me (advice@adamfayed.com) or use WhatsApp (+44-7393-450-837).
Understanding Foreclosures and Distress Sales
Foreclosure Meaning
Foreclosure occurs when a homeowner cannot make mortgage payments as agreed upon in the loan agreement. A bank or mortgage company takes legal action to seize the property used as security for the mortgage loan if the borrower cannot make payments. Foreclosure recovers borrower debt.
Banks, lenders, and third-party investors own foreclosure assets, sometimes known as bank-owned properties. These properties are for sale after the previous owner defaulted on their mortgage and the lender or foreclosure auction.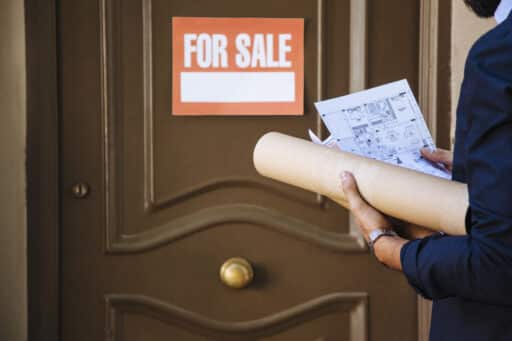 What are distressed properties?
Properties that are in financial trouble are known as distressed properties or distressed real estate. This is usually the result of the property's owner being unable to pay financial commitments relating to the property. Distressed real estate comes in a variety of forms and is typically sold at steep discounts from its market value.
There are various types of distress sales, including:
When a homeowner defaults on their mortgage and the property enters foreclosure, the lender may sell the home at auction or as a real estate owned (REO) property. The urgency with which the debt must be paid off often drives these types of purchases.
Short sales occur when a borrower is behind on their mortgage payments and the lender agrees to accept less than the full balance due in order to facilitate a sale. Short sales are sometimes attempted to prevent foreclosure and the accompanying legal and credit ramifications.
An estate sale is the process by which a piece of real estate is sold as part of the settlement of an individual's estate, generally following the owner's death. The necessity to liquidate assets and divide them among heirs or settle the estate's obligations are two common reasons for such transactions.
When filing for bankruptcy, homeowners may be forced to liquidate their property to satisfy creditors. These auctions can be started during a bankruptcy case.
The need to liquidate assets and adapt to new living arrangements swiftly can arise in the wake of a divorce or a move. A sense of financial or emotional urgency frequently drives such transactions.
Distressed property sales can result from tax lien sales held by local governments to collect unpaid property taxes.
A probate property may be sold to satisfy the estate when the owner dies.
To overcome financial difficulties, job loss, or unanticipated medical costs, people may need to sell their residences swiftly.
Distressed property vs foreclosed real estate
Real estate foreclosures and distressed properties are related concepts, although they refer to various points in the progression of financial hardship and property ownership.
For financial reasons, the owners of distressed properties are generally eager to sell. Foreclosed properties are a subset of distressed properties and foreclosed upon properties that are now owned by the lender or a third party. Buyers of foreclosed and distressed properties may experience unique purchase processes and pricing dynamics.
Buying a foreclosed home in Dubai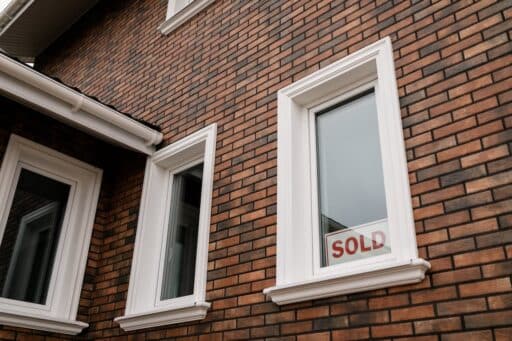 How to find foreclosed properties in Dubai
There are a number of options to consider if you are interested about how to buy a foreclosed home or distress sale villas in Dubai.
Initiating your search for Dubai hills distress sale can be difficult, but the following tips will help you initiate your quest.
Investigate Online Real Estate Portals: Trovit and Bayut are just a few of the websites that include extensive listings of repossessed and distressed apartment sales Dubai. Use criteria for proximity, home type, and budget to zero in on the best offers.
Take Part in Property Auctions: Dubai is home to a number of property auctions held by banks and other financial organizations selling off houses they have repossessed due to loan defaults. You might find great deals on repossessed and troubled properties at these auctions.
Engage a Real Estate Agent: Working with a property agent is a great idea because they may know about unlisted houses that might be perfect for you. With their help, you may find foreclosed and distressed properties that meet your criteria and have them negotiate favorable bargains.
Consider Long-Listed Properties: Real estate on the market for a long time may be foreclosed or distressed. Owners wanting to sell may cut prices. Look at such places to stay to see if you can find a better offer.
Examine the Local Press: Foreclosed and troubled homes may be advertised in the local press by their owners. Read the ads if you want to find more options in your field.
Foreclosure and distressed property acquisition calls for careful research. Make sure there are no liens or outstanding debts attached to the property, and do your research into the state of the building and any necessary maintenance. A well-informed and fruitful real estate purchase is possible with these measures taken.
What kind of loan do I need to buy a foreclosure?
In Dubai, the process of buying a foreclosure, also known as a bank-owned property or a property that has gone through the foreclosure process, typically involves the use of a mortgage loan to finance the purchase.
There are a number of mortgage choices to consider when buying a Dubai foreclosure. The first kind of mortgage loan available to you is the conventional variety, which is the kind most people are familiar with. Foreclosing on a Dubai property with this form of mortgage normally necessitates that you match the lender's credit and income requirements. Lenders can have varying criteria for credit scores and down payments.
Mortgages that adhere to Islamic finance principles, known as Sharia or Islamic law, are also available in Dubai. Sharia law forbids charging interest, but a borrower and lender can split any potential gains or losses under an Islamic mortgage. This choice enjoys widespread support there.
The Foreigner Mortgage is an alternative for non-Dubai residents and expats who want to buy a property in foreclosure in Dubai. These mortgages are specifically tailored for non-UAE citizens and may contain separate eligibility criteria and conditions.
Home Finance Schemes are available from some UAE banks and financial institutions, and they are tailored to meet the needs of particular demographics, such as UAE nationals and predetermined income brackets.
Citizens of the United Arab Emirates may qualify for mortgages with particular terms and rates that are only available to them. For Emiratis looking to buy a foreclosed home in Dubai, investigating these mortgage choices can be beneficial.
You'll need to show proof of income, a good credit history, and the savings for a down payment when applying for a mortgage loan in Dubai so you may buy a foreclosed home there. The mortgage loan's particular terms and conditions will rely on the lender and the appraised value of the property.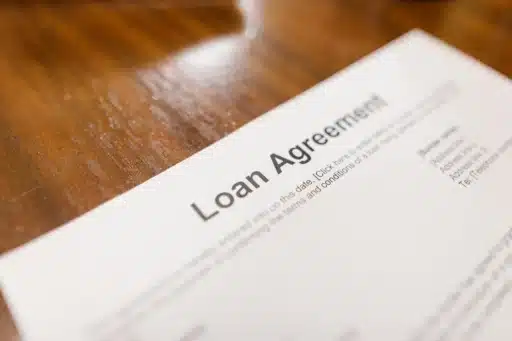 Legal, other requirements for buying a foreclosure and distressed property
Before even considering a foreclosed home, you should first conduct your research. The condition, history, and any legal issues of the property should be thoroughly investigated. There may be liens, encumbrances, or legal conflicts that need to be investigated.
To find available foreclosed properties, you can either use the internet portal provided by the Dubai Land Department or speak with a licensed real estate broker.
If you want to know how much your property is worth and make sure it fits into your financial plan, acquire a professional valuation.
Get pre-approved for a mortgage at a local bank or financial institution if you need it to finance the purchase. Ensure that you meet their eligibility conditions. Bargain with the seller (a bank or other financial institution) on pricing and terms. Save up enough money for a down payment, registration fees, and real estate agent commissions.
Make the required deposit payment per the Sale Agreement. Typically, this is 10% of the final sales price of the property. Have your passport and resident visa (if applicable) ready and available for the transaction.
Examine the property's title document for any liens or other restrictions that could prevent a smooth transfer of ownership. A deal cannot go forward without a clean title. A Sale Agreement (Memorandum of Understanding) is usually created if all terms have been agreed upon. The sales terms and conditions are detailed herein.
The Purchase and Sale Agreement has been recorded with the Dubai Land Department. Submitting the required paperwork and money to the DLD is the first step in the registration procedure. Registration with the DLD completes the transfer of ownership. This is usually when you'll pay the last bit of the buying price.
Make sure you pay any and all outstanding bills and costs, such as property transfer fees, agent commissions, and service charges or utility bills.
Coordinate with the seller to receive possession of the property and keys to the premises.
If you are not a citizen or permanent resident of the UAE but are interested in purchasing a foreclosed property, you should research local laws concerning foreign ownership and speak with a local expert about obtaining the required licenses and permits.
Is buying foreclosed homes a good investment in Dubai?
Foreclosed properties in Dubai can be fantastic investments, but there are risks and problems too. Consider the pros and cons listed below.
Advantages
Discounted Prices: Foreclosed properties are generally priced below market value, attracting investors seeking discounts.
Growth Potential: If you buy a foreclosed property at a discount and the market appreciates, you may see a considerable return on investment when selling it.
Income: To generate passive income, consider buying a foreclosed home in Dubai's real estate market.
Diverse Property Types: Dubai has numerous assets, including apartments, villas, and commercial buildings, enabling investors to diversify their portfolios.
Many Options: Investors can choose from many areas and developments in Dubai, each with its unique charm, to meet their investment aims.
Challenges
Property Condition: Foreclosed homes may need repairs or updates, which will increase the property's original investment cost.
Title Problems: You must do your homework to make sure the property's title is free and clear of any liens or encumbrances.
Limited Inventory: Competition is likely to be fierce for the few repossessed homes that become available in Dubai.
Market Conditions: The real estate market in Dubai can be affected by national and international economic and political conditions. It's possible that investing targets won't always coincide with market conditions.
Legal and Regulatory Considerations: Investors from other parts of the world may be surprised by the differences in the legal and regulatory environment for real estate transactions in Dubai. Knowing these specifications inside and out is essential.
Market Knowledge: Real estate investment involves a thorough familiarity with local market dynamics, including developments in property values, rental rates, and legal requirements.
Financing: There are often strict standards and stipulations for non-locals to meet in order to qualify for a mortgage or other form of financing when buying property.
What is the average price of foreclosed homes in Dubai?
Foreclosed residences in Dubai vary in price depending on location, condition, size, and market rivalry. Dubai's average residential price was 1,223 UAE dirhams in September 2022, according to Statista, citing ValuStrat.
Final Thoughts
Working with a reputed Dubai mortgage lender and a foreclosure-experienced real estate agent or broker is crucial. They can guide you through the procedure, explain the criteria, and source effective funding. Due to differences in legal and regulatory requirements, it's important to learn about property transactions in Dubai.
Pained by financial indecision? Want to invest with Adam?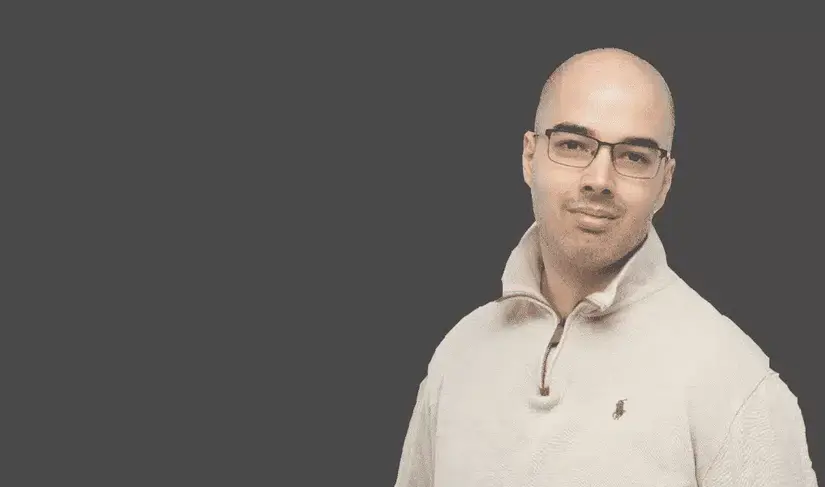 Adam is an internationally recognised author on financial matters, with over 694.5 million answer views on Quora.com, a widely sold book on Amazon, and a contributor on Forbes.