How to get permanent residency in Canada in 2021? That will be the topic of today's article.
If you are looking to invest, don't hesitate to contact me, email (advice@adamfayed.com) or use the WhatsApp function below.
Often the best time to consider your investment situation is when you are changing your overall financial plans.
Introduction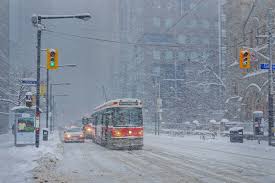 Canada is a country whose name has been a symbol of hope for a better life for millions of people from all over the world for over 300 years. French and British, Germans and Italians, Ukrainians and Poles.
All these and many other peoples, over the centuries, built a country with their own hands, which today is considered one of the most attractive for immigration. But what exactly is the attraction of Canada today? Let's figure it out.
There are many countries in the world that are attractive from the point of view of a potential emigrant.
These are practically all European countries, USA, Australia, New Zealand and, of course, Canada. At the same time, Canada is far from the last on this list. With a comparable standard of living in these countries, Canada has several very specific advantages.
Let's try to consider all the pros and cons in order, and after discuss the process of obtaining permanent residency in this country.
Advantages:
Canada is progressive in terms of its environmental policy, it is also considered a peaceful, relatively neutral country. That is, he does not face the same level of external or even domestic terrorist threat as the United States or European countries.
Multiculturalism is the policy of the Canadian state aimed at preserving and developing the cultural characteristics of each nationality in society. Canadians themselves are generally polite and tolerant. This means that immigrants rarely face prejudice and may feel comfortable with their culture and customs after they move.
All residents who are officially in Canada enjoy free medical care, and children can receive free education.
Dual citizenship is recognized in Canada. This means that you are acquiring Canadian citizenship without losing your current citizenship.
Canada is a bilingual country. Here they officially speak English or French (and many others informally).
Having received a Canadian passport, you will be able to travel with ease, because the Canadian passport is one of the strongest in the world. With it, you can visit 154 countries without obtaining a visa.
Canada has repeatedly been officially recognized as one of the best countries in terms of many indicators, and its cities were included in the world rankings of the best cities to live.
Canada has a really high standard of living. This is reflected in rather high salaries.
Disadvantages:
Climate is also a minus of Canada. In some provinces, winters are very harsh and lingering, which also entails high heating bills. In the north of the country, there are huge territories where it is very cold.
Moving to Canada is a difficult and expensive process. You have to be prepared for stress, know that it will take a lot of time and patience. But the good news is that in October, the government simplified the process of obtaining Canadian citizenship.
Canada is an expensive country. There are high prices for housing (and in cities such as Vancouver and Toronto, they are simply cosmic), high prices for food and entertainment. Therefore, be prepared that after moving to your budget, you will need a large amount, and the financial issue will always be very acute. The main thing is to find a good job as soon as possible after arriving in Canada!
However, even qualified specialists do not always manage to find a high-paying job right away. Be prepared that in the beginning you will have to work as a waiter or loader.
Quite high taxes. In some cases, taxes can go up to half of a person's earnings. However, the income of Canadians allows such costs to be borne.
The country's dependence on oil and the long-term viability of this model are worrying. Work, exports and general tax revenues are heavily dependent on this particular sector.
Immigration to Canada 2021-2023: your chances are high
Immigration to Canada will increase significantly in 2021. On October 30, 2020, the Government of Canada, represented by Immigration Refugees and Citizenship Canada (IRCC), published a new three-year plan for immigration to Canada. In the document "2021-2023 Immigration Levels Plan" the government of Canada named the number of immigrants that the country expects to receive in the next three years.
How many immigrants Canada will accept in 2021-2023?
According to the previous immigration plan, Canada expected to welcome 341,000 new immigrants in 2020, 351,000 in 2021 and 361,000 in 2022.
However, in 2020 there was a coronavirus pandemic, and the country missed a large number of immigrants, which in turn hit hard on the country's economic potential. That is why, the Minister of Immigration, Refugees and Citizenship Marco Mendicino, presenting the plan, said:
"Immigration is important to lift us out of the pandemic, but also to our short-term economic recovery and our long-term economic growth. Canadians have seen how immigrants play a huge role in our hospitals and nursing homes and help us have food on the table. As we strive to recover, immigrants create jobs by not only giving our businesses the skills they need to thrive, but by starting businesses themselves. Our plan will help address some of the most pressing labor shortages and increase population to keep Canada competitive on the global stage."
Under the new plan, Canada will boost its immigration goals unprecedentedly. So, in 2021, Canada seeks to accept 401,000 immigrants, in 2022 this figure will increase to 411,000, and in 2023 it will reach 421,000 immigrants! In total, the Ministry of Immigration has announced goals to accommodate 1,233,000 people in three years!
How to immigrate to Canada in 2021: more about the process
Canada's immigration policy for decades has allowed hundreds of thousands of new immigrants to enter the country every year.
Entry to Canada is strictly regulated. In addition to its citizens and permanent residents (holders of permanent residence status), temporary visitors can also enter the country – such as tourists, guests, foreign specialists and students, athletes and businessmen.
Anyone who comes to Canada temporarily requires either temporary visas or a passport of a country whose citizens Canada allows visa-free entry.
In the second case, you will need to obtain an electronic authorization (permit) to enter Canada (Electronic Travel Authorization or eTA) – this simple procedure is performed online. The exception is US citizens – they do not need to obtain such authorization.
A separate procedure is the entry into Canada for holders of immigrant visas – when crossing the border, they go through a number of formalities, after which they become permanent residents of Canada, and thus enter the country already in the status of permanent residence.
How to get an immigrant visa to come to Canada for permanent residence?
In order to come to Canada and become its permanent resident, an immigrant visa is required.
The issuance of an immigrant visa occurs at the final stage of the process, during which the Canadian immigration authorities consider the applicant's application for granting him permanent residence in Canada.
Going through all the stages of this process – from applying to obtaining an immigrant visa and entering Canada – is generally called immigration.
What are immigration programs?
Immigration to Canada, or obtaining permanent residence status, is carried out in accordance with one of the many immigration programs.
An immigration program is a statutory set of requirements that an applicant must fulfill and the procedures that he must go through in order to obtain an immigrant visa and permanent resident status in Canada.
There are several dozen options for immigration to Canada, that is, immigration programs and their varieties. They all fall into two large classes: federal and provincial immigration programs.
Federal programs
Federal programs are sets of requirements set by the federal immigration authorities. Applicants submit applications for consideration to the federal authorities, and in case of a positive decision, they receive permanent residence in Canada.
Provincial programs
Provincial programs are sets of requirements formulated by individual provinces of Canada for those candidates who intend to come to these particular provinces.
Applicants apply to the provincial immigration authorities, and if approved, they receive a provincial nomination – permission to apply for permanent residence with the federal authorities.
Simple and complex immigration programs
Some of the immigration programs have been in place for decades; some programs were created relatively recently, and some programs are completely new, and until they prove their effectiveness, are officially called pilot projects.
Immigration programs can be relatively simple, such as the Federal Skilled Worker, which requires only a few basic requirements and the provision of certain documents, or more complex, many of which involve several stages.
An example of a more complex immigration program is the Federal Skilled Trades, which requires licensing in Canada or gaining Canadian work experience. Another example is any of the provincial programs; they, unlike federal ones, involve immigration in two stages: at the first, the application is considered by the provincial authorities, at the second, the decision is made by the federal authorities.
What is the best Canadian immigration program?
What is the best Canadian immigration program right now? Fastest, easiest, most reliable?
Such questions are very often asked by those who are just starting to study the issue of immigration to Canada. The answer to it is simple: just as there is no best medicine, there is no best immigration program – they are all focused on candidates with different biographies, talents and professions.
How to choose a program for immigration to Canada?
The choice of the best option for immigration to Canada – in other words, the most suitable immigration program – depends on the requirements of the currently open programs and on which of them the candidate meets the requirements to the maximum extent.
In most cases, choosing the most suitable immigration option is a job that itself is part of the immigration process.
What is Express Entry?
Express Entry – the beginning and basis of the immigration process; it is an electronic pre-selection system for candidates intending to immigrate to Canada. Its purpose is to register candidates and select those who have the highest chances of successfully immigrating under one of the immigration programs.
With very few exceptions, all immigration programs interact with the Express Entry system, and in order to apply for permanent residence in Canada, you must be pre-selected in this system.
Any applicant intending to immigrate to Canada can register with Express Entry. To register, the following conditions must be met:
Good command of English or French, and a language test result confirming proficiency in the language.
Education assessed by one of the accredited organizations, or education received in Canada.
Meeting the entry requirements of at least one of the immigration programs (such as eligibility for the Federal Skilled Worker program).
For each candidate registered in Express Entry, a numerical rating is calculated, depending on his age, language test results, work experience, education, etc.
At intervals of approximately every two to four weeks in the Express Entry system, a sample is taken, as a result of which candidates with a sufficient rating receive an ITA (Invitation To Apply) – an invitation to apply for immigration to Canada.
With the receipt of such an invitation, the candidate gets the right to start the immigration process by submitting his application for permanent residence in Canada for consideration.
How to start immigration to Canada?
The first thing to do to start the immigration process is to pass a language test and complete an education assessment. Both can be done from any country in the world.
Both single candidates and families (two adults and their dependent children) can immigrate. In the second case, the chances of successful immigration are increased if both adult family members have good language test results and post-secondary education; if this is not possible, then at least one of the adults – the main applicant – must pass the language test and complete the assessment of education.
Language test
For registration in Express Entry and for the purpose of immigration to Canada, the results of the following language tests are accepted:
English:
IELTS (General): International English Language Testing System Website: https://www.ielts.org/
CELPIP (General): Canadian English Language Proficiency Index Program Website: https://www.celpip.ca/
French:
TCF Canada: Test de connaissance du français Website: https://www.lefrancaisdesaffaires.fr/en/tests-diplomas/test-for-evaluating-french-tef/tef-canada/
Assessment of education
An educational assessment is needed to establish the level of Canadian education that the candidate received outside of Canada.
Such an assessment is carried out by one of the accredited organizations in Canada, for which it needs to send documents on education and complete a number of formalities.
The Immigration Canada website has instructions on which evaluator to choose based on a specialty – for example, medical specialties are evaluated by a medical organization that does not evaluate engineering specialties.
After receiving the results of the language test and education assessment, you can start choosing the most suitable immigration program. To do this, you need to study the requirements of the main immigration programs, perform a rating calculation in Express Entry, and weigh all the available options.
If the basic requirements of registration in Express Entry are met, you need to register in the system – create your own profile with detailed information about yourself.
Applying for immigration to Canada
Successful candidates with a high Express Entry rating after receiving an invitation (ITA) can apply for immigration.
The invitation will always indicate which program the candidate is invited to apply for immigration – for example, Federal Skilled Worker, Federal Skilled Trades, or Canadian Experience.
In addition, a candidate registered in Express Entry can receive an invitation from the provincial immigration authorities – even if his rating in the system is insufficient to qualify for direct selection. Provincial immigration authorities have access to the Express Entry system and can independently invite candidates to immigrate under the provincial programs based on their needs.
The application process may technically differ depending on which program the invitation was received for, but in any case, the immigration application consists of complete information about the applicant and accompanying family members, as well as supporting documents. As a rule, immigration programs also require you to pay an application processing fee.
During the immigration process, all candidates must undergo a medical examination and provide biometric data.
For immigration for most programs, the application is submitted electronically online.
How to immigrate if you don't have enough Express Entry points?
Immigration to Canada is carried out on a competitive basis, and the number of those wishing to immigrate always exceeds the immigration quotas, despite their significant increase in recent years (more than 400,000 people annually).
It often turns out that the rating in Express Entry is not high enough to receive an invitation and apply for permanent residence in Canada. In such a situation, you can take advantage of additional opportunities that will increase your rating:
Job offer in Canada
This is the most reliable option for ensuring the success of the immigration process, since for candidates with a job offer in Canada, in addition to additional points in Express Entry, there are other immigration options – for example, through certain areas of provincial immigration programs.
Study in Canada
Graduation from an educational institution in Canada also provides a number of benefits – from additional points in Express Entry for Canadian education to the opportunity to obtain a work permit in Canada, get a job and immigrate on this basis.
Business in Canada – owner / operator
Establishing or acquiring a company in Canada is also a good option to earn your missing Express Entry points and successfully complete the immigration process.
This option of immigration – owner / operator – implies that the Canadian company created by the candidate hires him as an employee, after which it becomes possible to immigrate based on employment in Canada.
This option has a number of specific nuances, but even taking into account the complexity and cost of legal support, it is a reliable way of immigration. Owner / operator immigration is always planned individually and requires prior consultation with an immigration attorney.
How much does immigration to Canada cost?
This is perhaps one of the other popular questions among those who would like to move to live in the country of the maple leaf – and no wonder, because it is also one of the most important. Does the individual or family have enough money to fulfill their dream? Let's try to count.
Language exam
To officially confirm your level of language proficiency, you need to pass the appropriate exam and receive a certificate with points. Depending on the country and city where it will be taken, it can cost about 300 Canadian dollars (CAD).
Assessment of education
The cost of checking and official confirmation of each diploma is 200 CAD + 13% tax + shipping charges, that is, a total of about 240 Canadian dollars. To this amount, you need to add the costs of translating diplomas with notarization (about $ 60-100 each) and their apostilization – here the prices depend on the country in which you will do this.
Translation and certification of documents
Registration in the Express Entry system is free, but after receiving an invitation for immigration, you need to submit (upload into the system) a full package of documents, which must be translated into English or French and notarized. You can roughly count on $ 200-400 in total for a family of 3-4 people.
Medical board
The next step in the immigration process is an examination at an authorized medical office. All adult family members and all dependent children undergo this examination, even if they are not traveling with you. The cost of such a medical examination varies from country to country in the range of approximately 350 (200-400) dollars per person.
State fees
When applying for immigration, you need to pay a state fee for its consideration. For most federal immigration programs, the state fee is $ 550 for each adult and 150 for each child.
Another state fee is charged for the right of permanent residence in Canada – it can be paid both immediately and at the very end of the immigration process. This is another 490 Canadian dollars for each adult, but there is nothing to pay for children here.
Flight
The last compulsory expense item is money for air tickets to Canada. Much depends on the airline you choose, season, class, country and city, but you can navigate around 1,000 – 1500 Canadian dollars per person.
Total
Let's sum up all of the above costs. We have about $ 2,500 Canadian dollars for all the bureaucracy plus $ 1,000 for a ticket from the actual expenses, and after these expenses we need to have at least $ 12,200 in the bank account for one person.
Pained by financial indecision? Want to invest with Adam?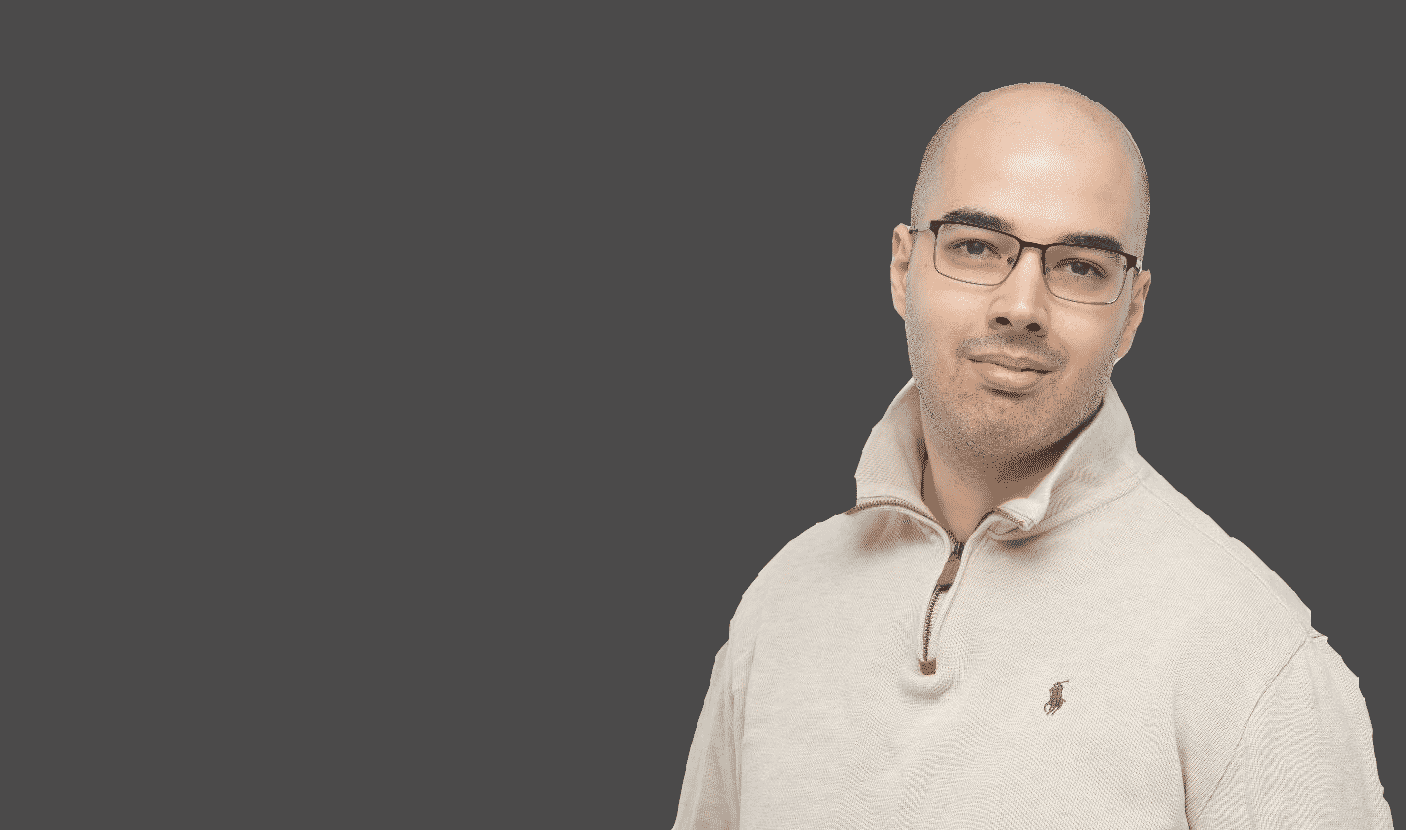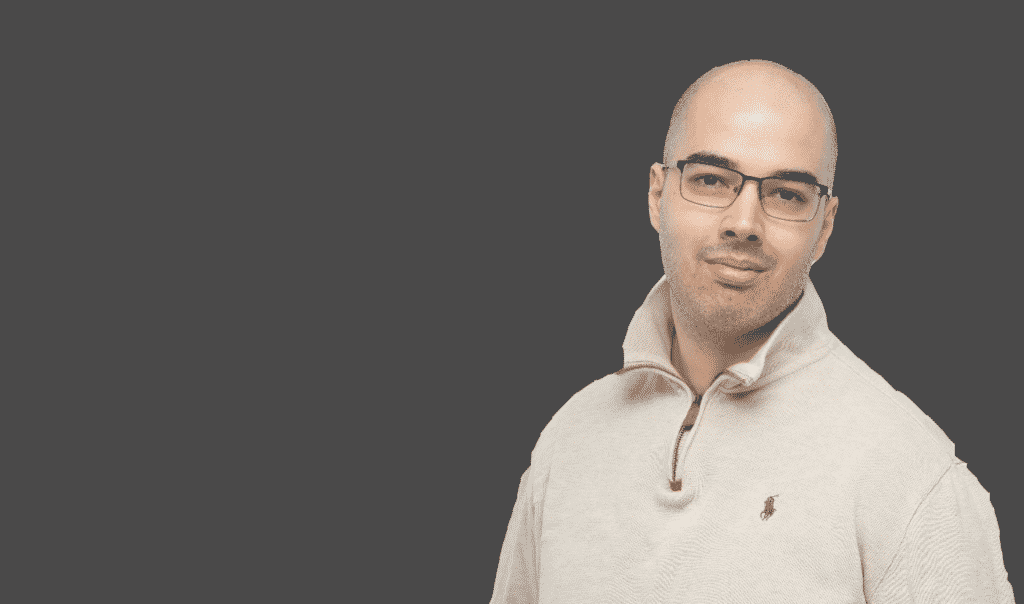 Adam is an internationally recognised author on financial matters, with over 252 million answers views on Quora.com and a widely sold book on Amazon